L'été dernier j'ai visité le 'Shanghai Propaganda Poster Art Centre', une des plus intéressante collection que j'ai pu voir, autant sur le plan historique que graphique. Voici quelques affiches trouvées sur chineseposters.net qui référence nombre de ces réalisations de 1925 à 2006.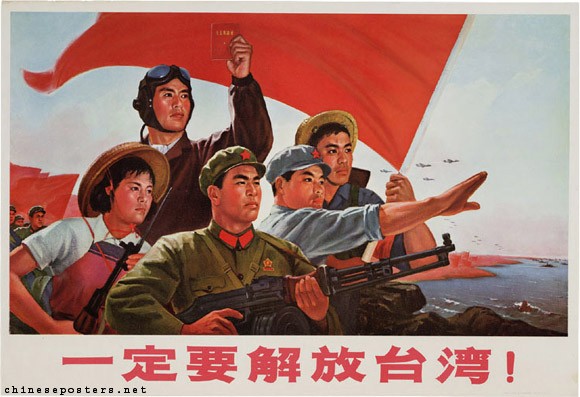 1971- We will definitly free Taiwan!
Ces affiches en disent énormément sur cette époque : les mentalités radicales, le culte de la personnalité poussé à son paroxysme, la révolution culturelle vue comme une solution indispensable, la haine des Etats-Unis, … Elles retranscrivent de manière unique tous les conflits et évènements marquants de l'histoire de la Chine avec un ton très particulier, un style fort et effrayant. [les légendes sous chaque image sont les traductions des textes chinois]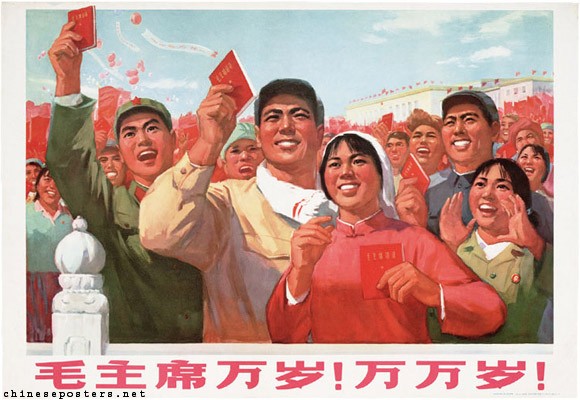 1970-Long live chairman Mao! Long, long live!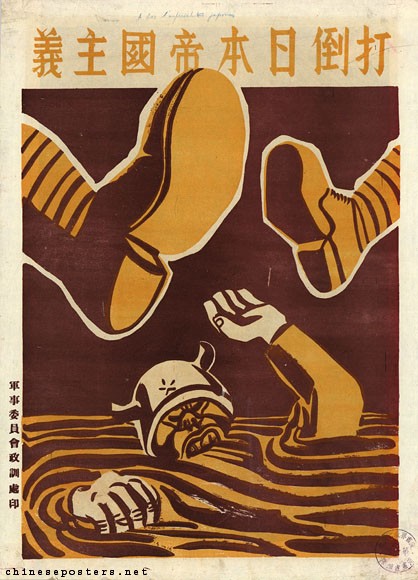 1937- Defeat Japanese imperialism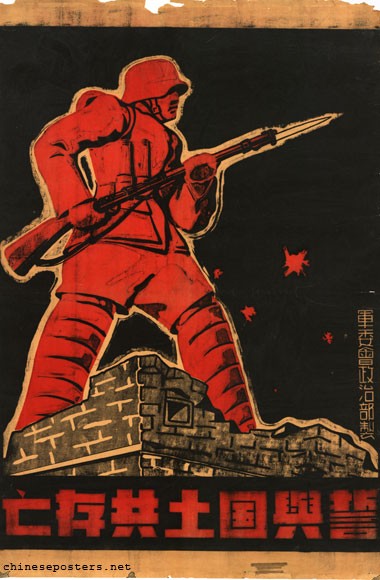 1937- Swear to defend the nation to the death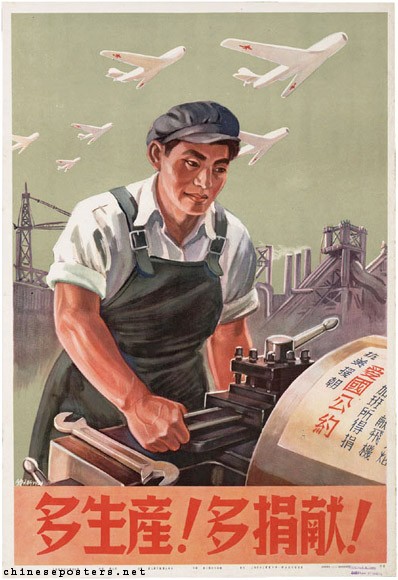 1951- Produce more! Contribute more!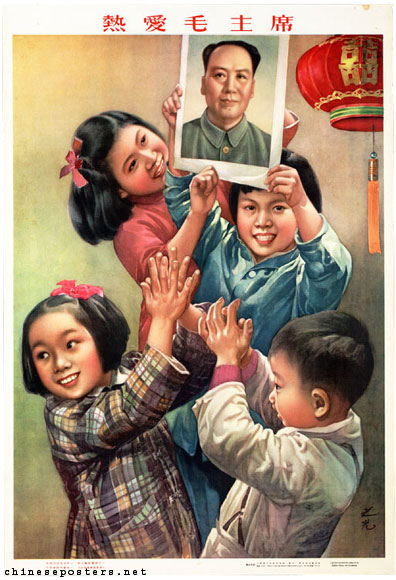 1955- Warmly love chairman Mao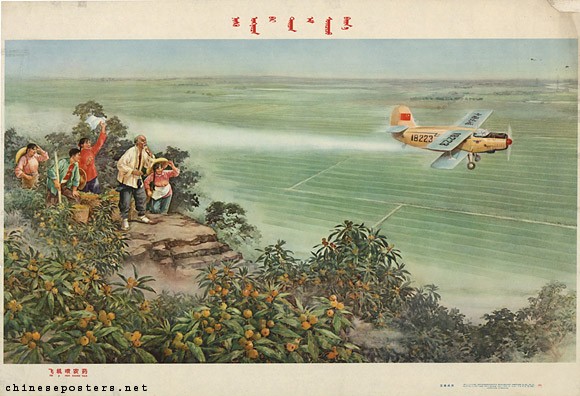 1964- An airplane sprays chemicals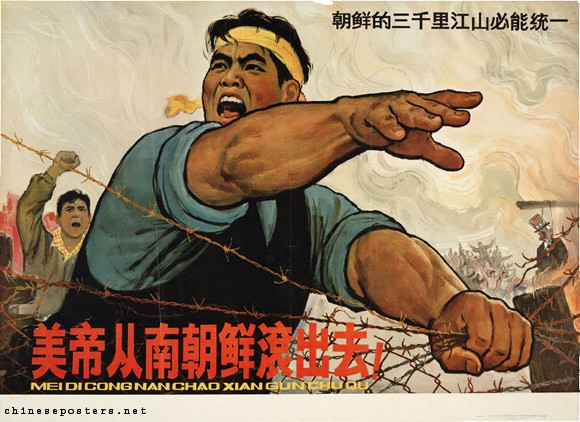 1965- American imperialists, get out of South Korea!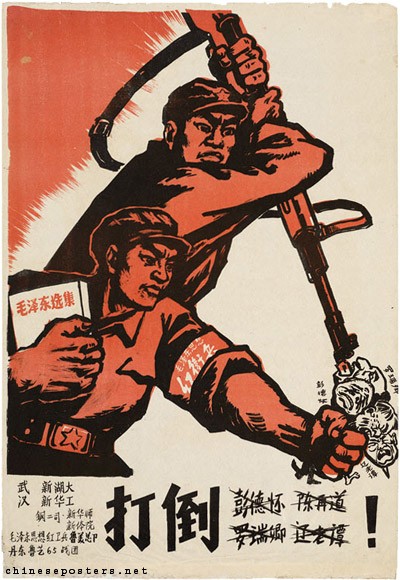 1967- Overthrow Peng Dehuai, Luo Ruiqing, Chen Zaidao, Liao Laotan!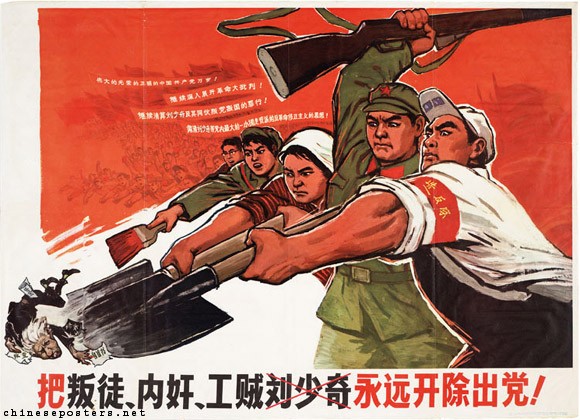 1968- The renegade traitor and scab Liu Shaoqi must forever be expelled from the Party!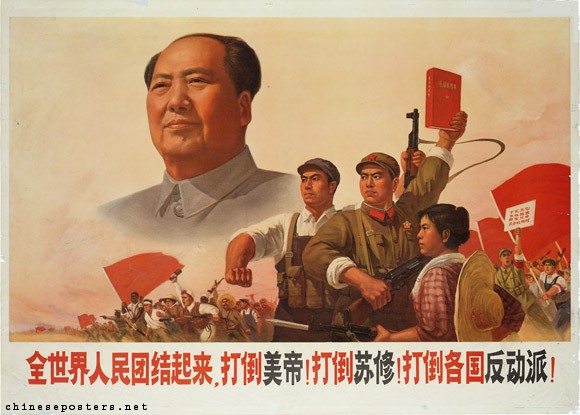 1969- All peoples of the world unite, to overthrow American imperialism! To overthrow Soviet revisionism! To overthrow the reactionaries of all nations!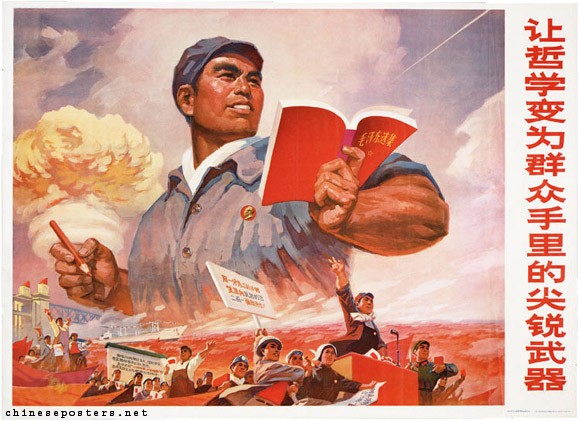 1971- Turn philosophy into a sharp weapon in the hands of the masses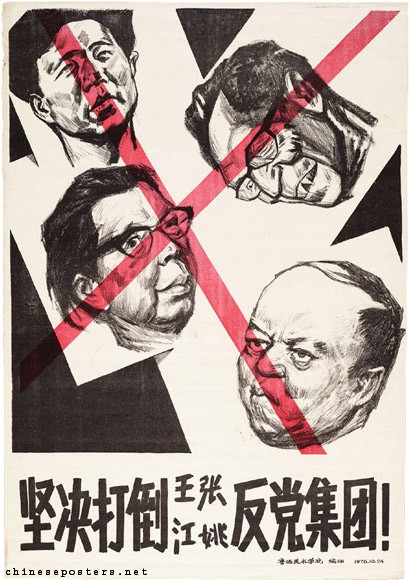 1976- Resolutely overthrow the anti-Party clique of Wang, Zhang, Jiang and Yao!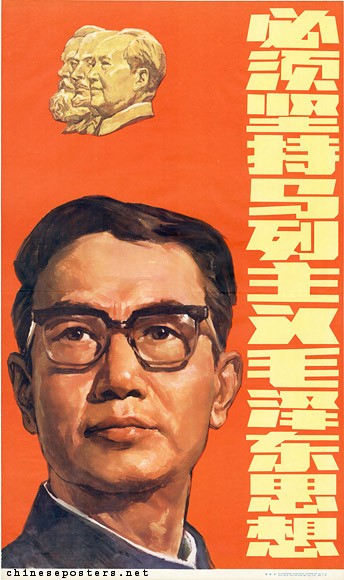 1984– We must uphold Marxism-Leninism-Mao Zedong Thought