Pour les férus de typo ou ceux qui aimerait en savoir plus à ce sujet, voici des jeux qui pourraient vous intéresser et vous faire découvrir de nouvelles polices.
Method of Action est un site qui proposera prochainement des cours à distance pour apprendre, notamment, les bases du design. Ils ont développé dans ce cadre quelques jeux sympa :
- Kern Type, destiné à vous aider à mieux comprendre l'espacement des lettres et le crénage.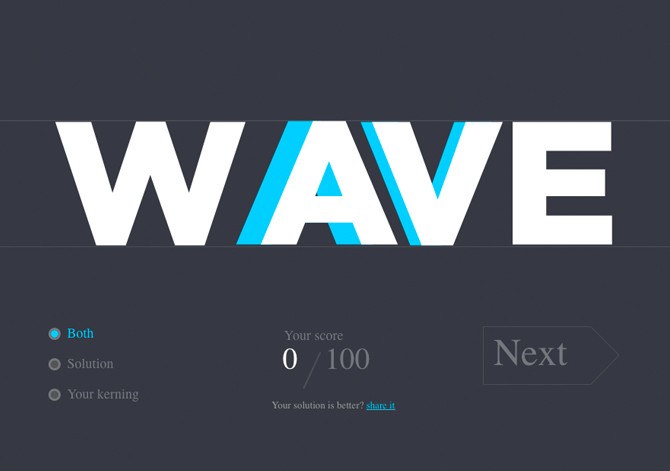 - Shape Type vous apprends à manier les courbes bézier et vous donne un petit cours de typographie par la même occasion.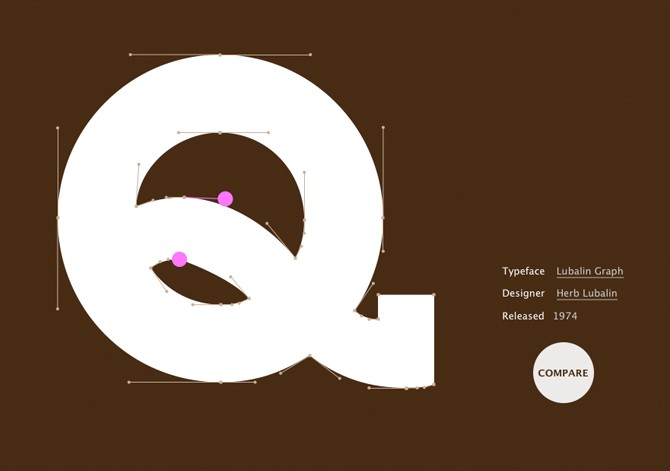 - Et un peu hors du lot, Color, un petit soft vous permettant de bien comprendre les propriétés des couleurs et leur harmonie.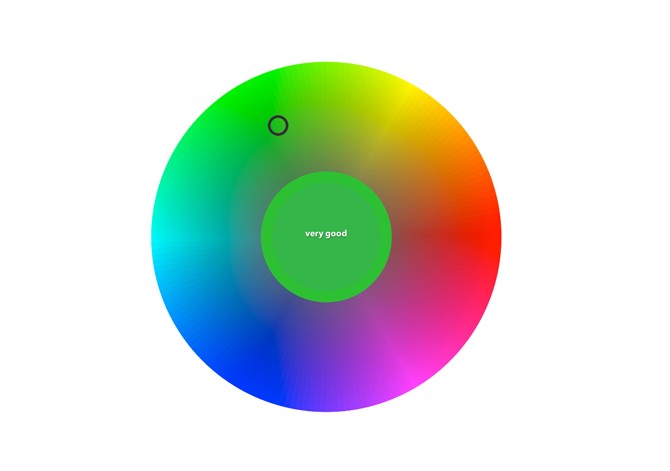 Continuons avec I love typography qui a développé une application disponible sur Iphone et Ipad, The Font Game.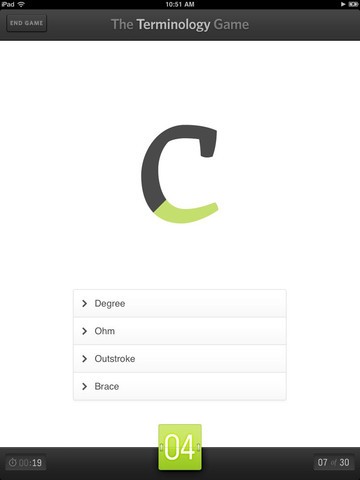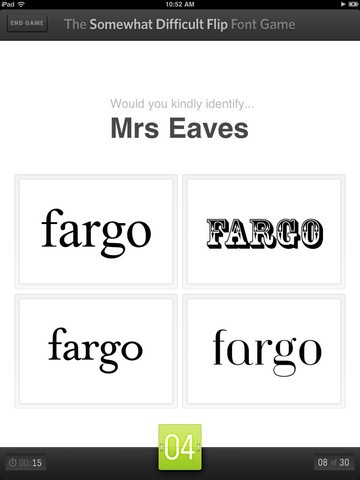 Et pour finir un petit jeu beaucoup plus arcade créé par l'agence Deep, le Deep Font Challenge. Tirez sur la bonne typo !