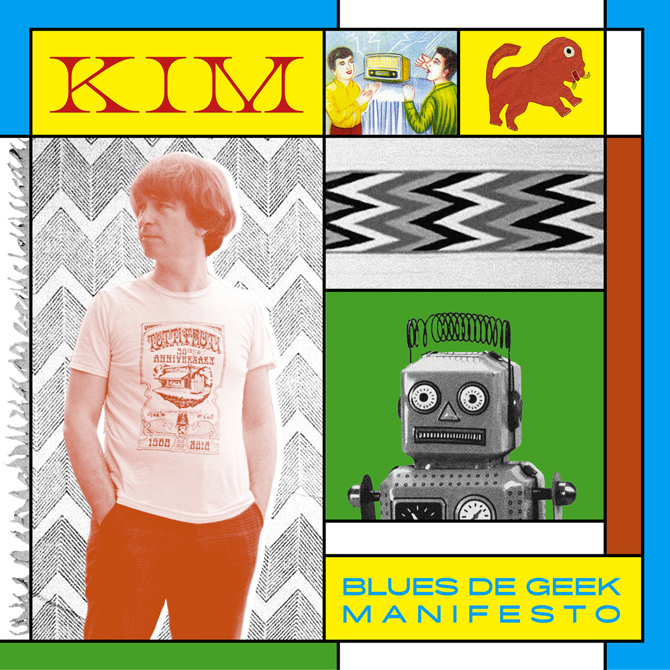 Interview with the surprising french artist, multi-instrumentalist and singer, Kim
– at the occasion of the release of his last album "Blues de Geek Manifesto". [ITW in French and English]
We hear many different influences in your album, as well as humor. How would you define your music?
Thank you for the compliment. I think "geek blues" could suit me. It is multilingual and old-fashioned. I like old-fashioned. It's like ugly – the pretty way. It may be what you perceive as humorous. Old-fashioned. I like when it sucks a bit.
On sent beaucoup d'influences différentes dans ton album, on sent de l'humour aussi. Comment tu définirais ta musique ?
Merci du compliment. Je crois que le terme « blues de geek » pourrait m'aller. Il est polyglotte et désuet. J'aime beaucoup le désuet. C'est comme du moche, mais en joli. C'est peut être ca que tu entends comme humoristique. Le désuet. J'aime bien quand ca craint un peu.