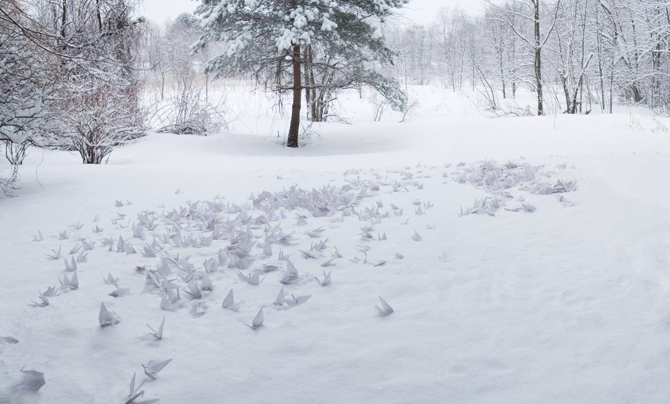 What's the background of this image?
Landmines comes from a series I completed between 2010-2011 titled Senbazuru.
In Japan there is a tradition known as "Senbazuru" (literally 1000 cranes) that states, anyone who folds 1000 origami cranes will be granted a single wish by the gods. The cranes are usually strung together, and hung on the outer walls of a temple, where they slowly decay as they are exposed to the elements. It is believed that the sacrificed cranes will then carry the wish up to heaven, for the gods to receive.
I am an impatient American, so I decided to burn mine.