Posts Tagged 'downtempo'
Nouvelle révélation sur la scène folk/downtempo française, Kelly Pavan, à sorti récemment un EP – Alone In The Storm (diffusé sur Soundcloud) sous le jeune label DhARMA.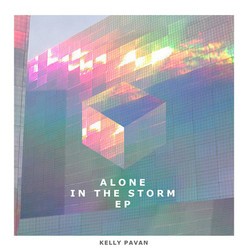 Ce premier EP nous dévoile la qualité de DhARMA avec quatre pistes très travaillées. Kelly Pavan nous transporte à travers le morceau Alone In The Storm dans une ambiance folk/électronique. On retrouve l'influence downtempo dans Are You There (No I'm Not) composé également de vocals nous immergeant dans une atmosphère smooth et délicieuse. Il faut noter la présence d'une seconde version intitulée Are You There (No I'm Not) (Of Norway Version). Le dernier titre Psychedelik Happiness est, quant à lui, plus tourmenté.