Posts Tagged 'film photography'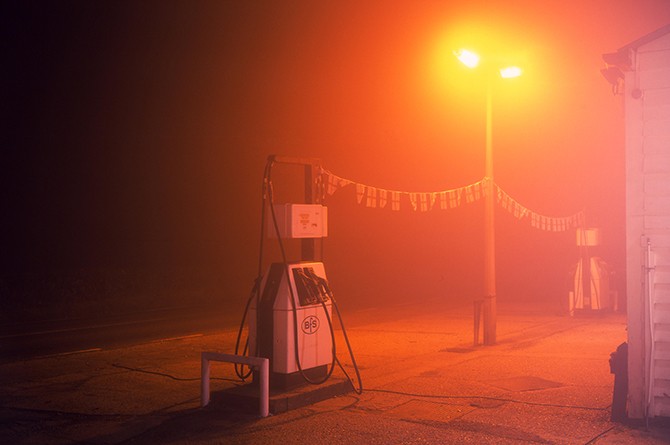 Tell us more about these 2 images and your series?
Both shots, like almost all of my Nightshift series, were taken on Medium Format slide film. The Petrol Pumps image was a location I had driven past a few times, and knew it had potential, so I made a mental note of it and I thought about what would heighten the mood I wanted to convey. It had a sense of longing to it, of a calling and that the silence would be almost deafening in the right situation. I knew it had to be at night, on slide film, and I later realised it had to be foggy weather.