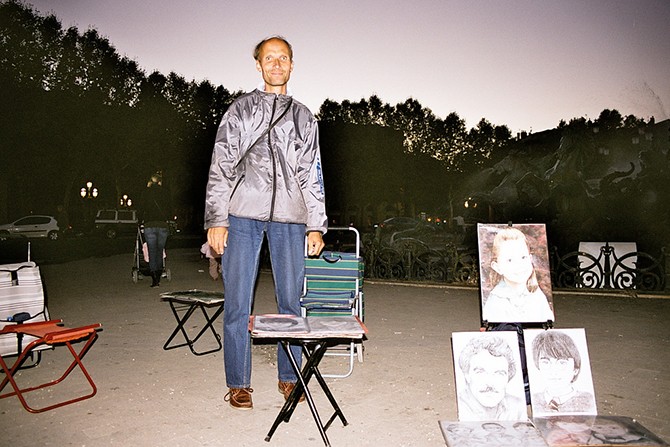 Tell us something about this image
I like to listen to music when I take pictures . That day, I was walking around Bordeaux in France with the Archive's album " You All Look The Same To Me" in the ears when I came face to face with this man. It was fun to see all these portraits of other people he was doing in his image. This made me think immediately on the cover of the Archive's album and I took the picture .

Photography is for me like a pannini image collection .I appreciate the dualities : voyeurism / curiosity ; reality / dreams and i try to show it in my photography. 
_________
Nicolas Lignier on flickr