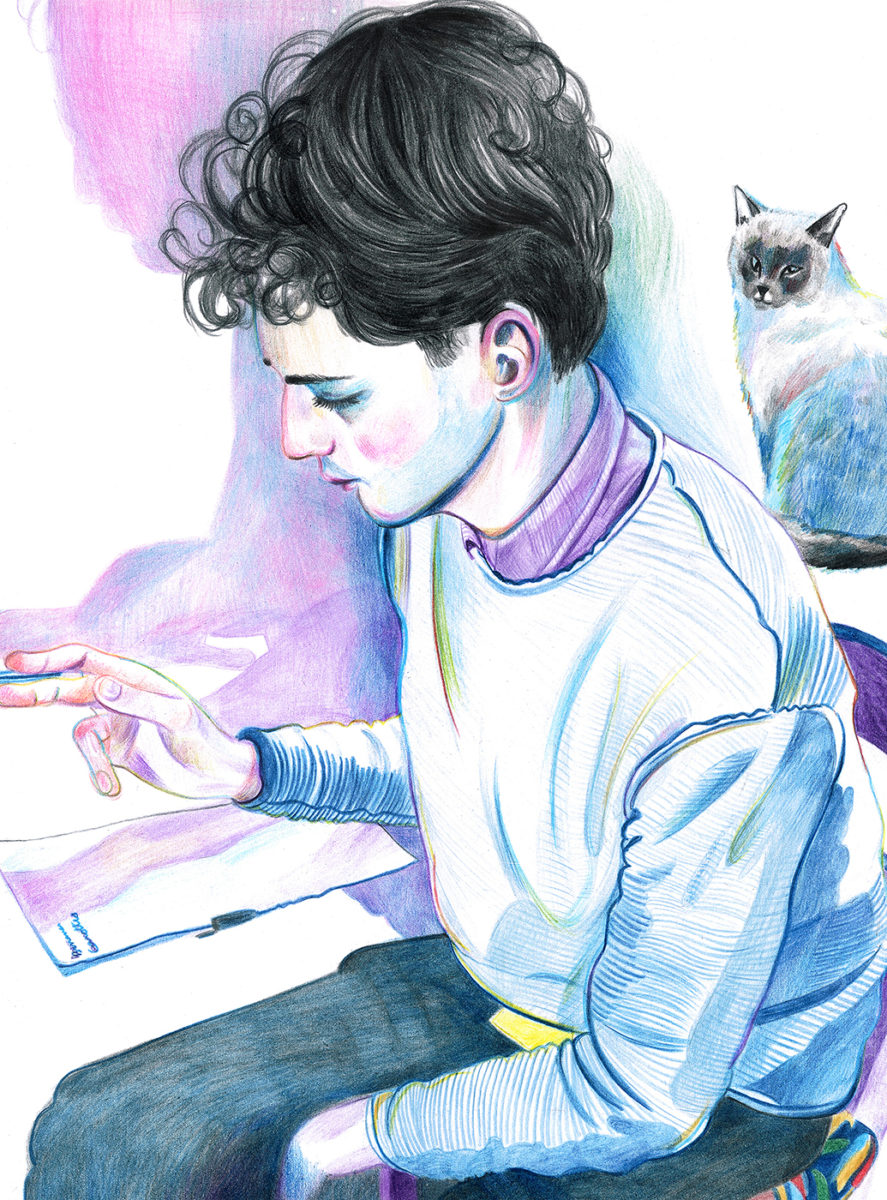 For most kids, from 14/15, the little flame goes out because you have to conform to others to become an adult.
Angèle Mouteau
ART . June 26th, 2021
Who are you?
My name is Angèle Mouteau, I am a drawer, I live and work in Paris and I grew up in the North of France, in Dunkerque. My grandfather was from there and my grandmother from Corsica, I am made of two very strong identities, very often torn between the two.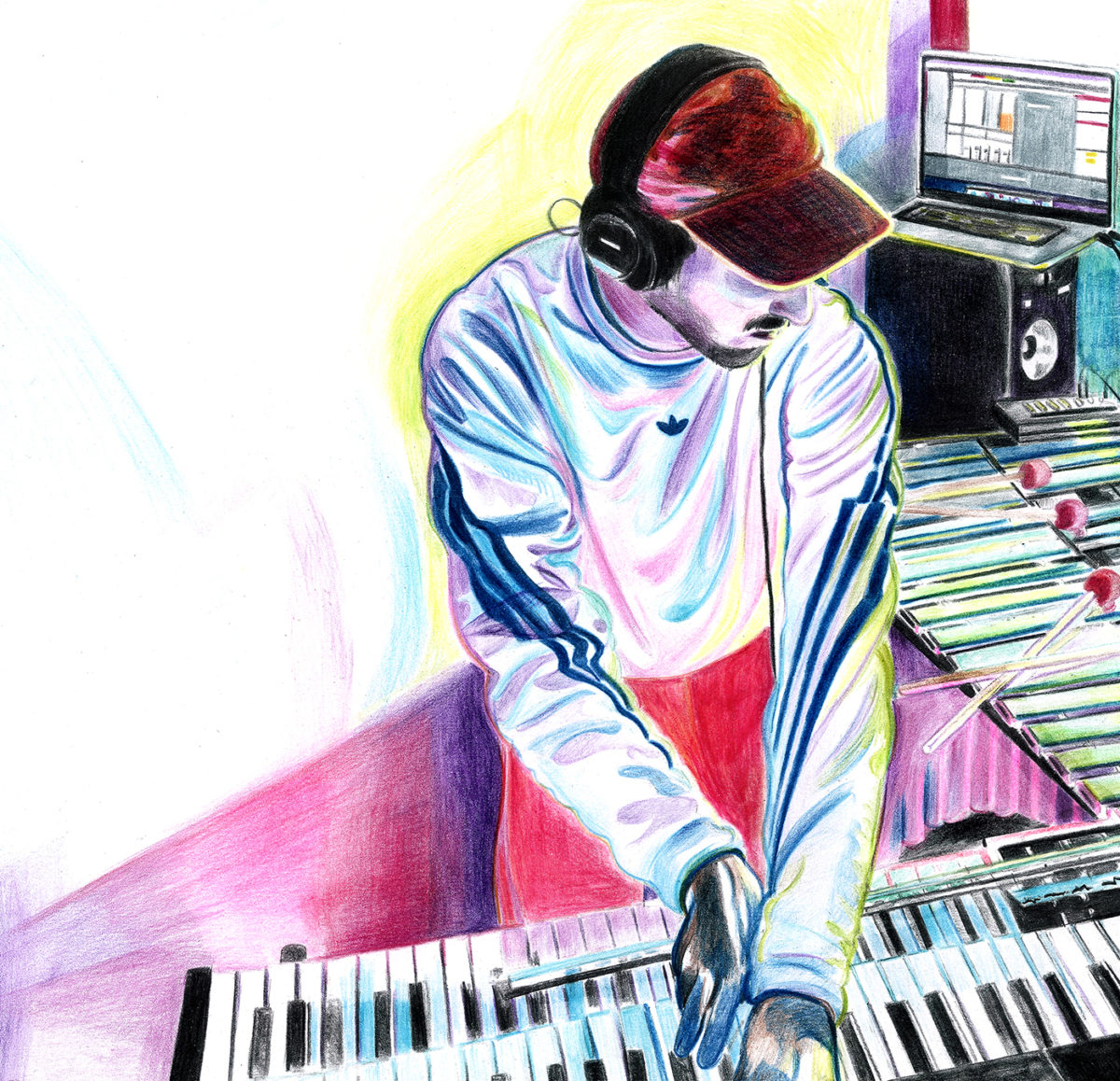 What can we find in your head?
A carnival, a great human fresco and some poetry. Many surreal scenes, great contrasts of colors and constantly a little music and some lights from the English pink to the Prussian blue.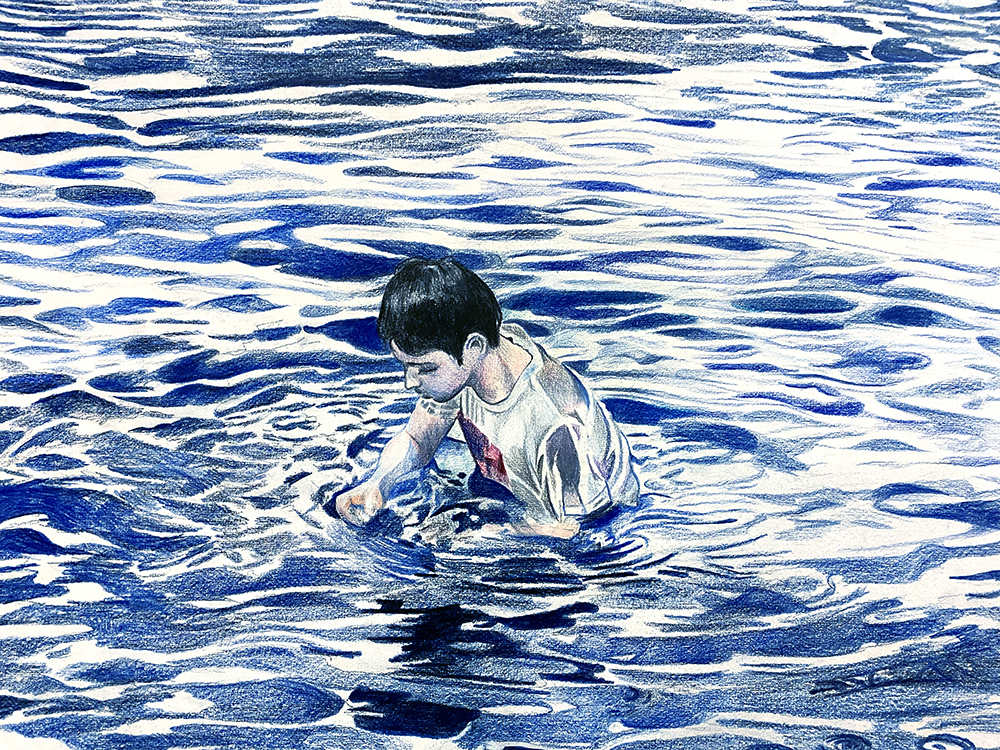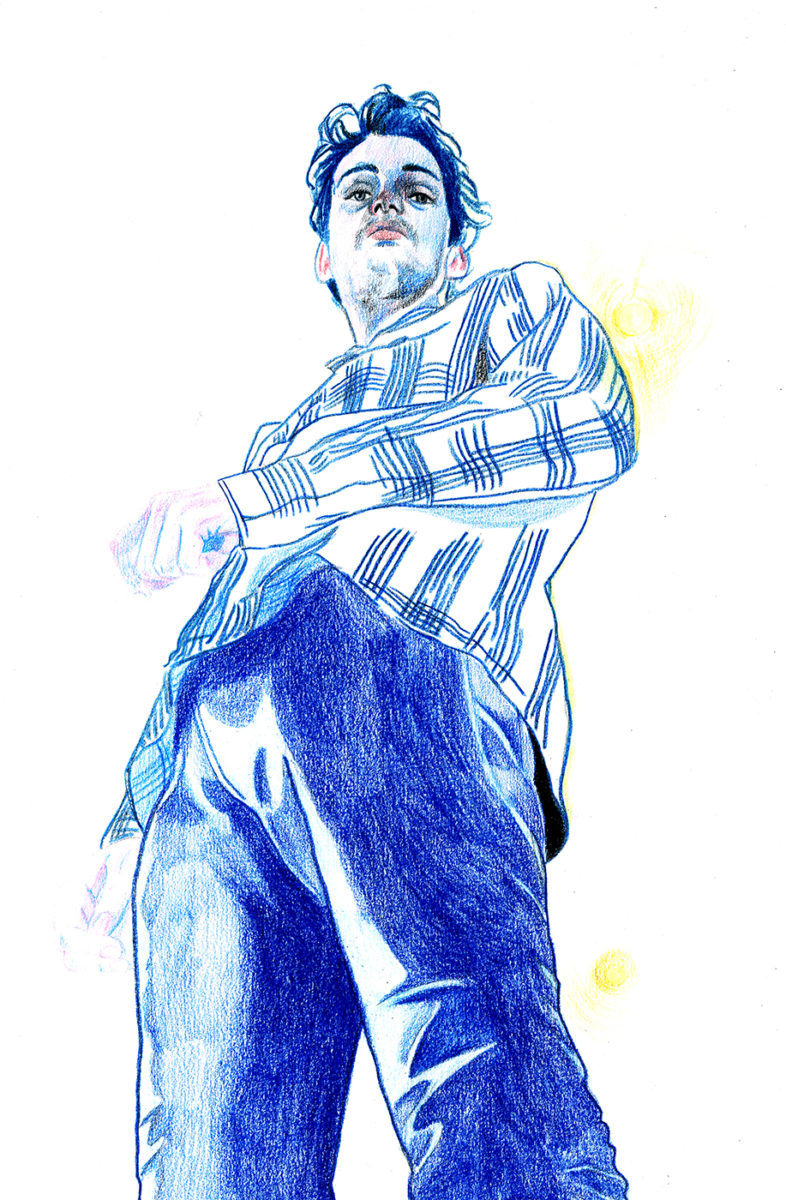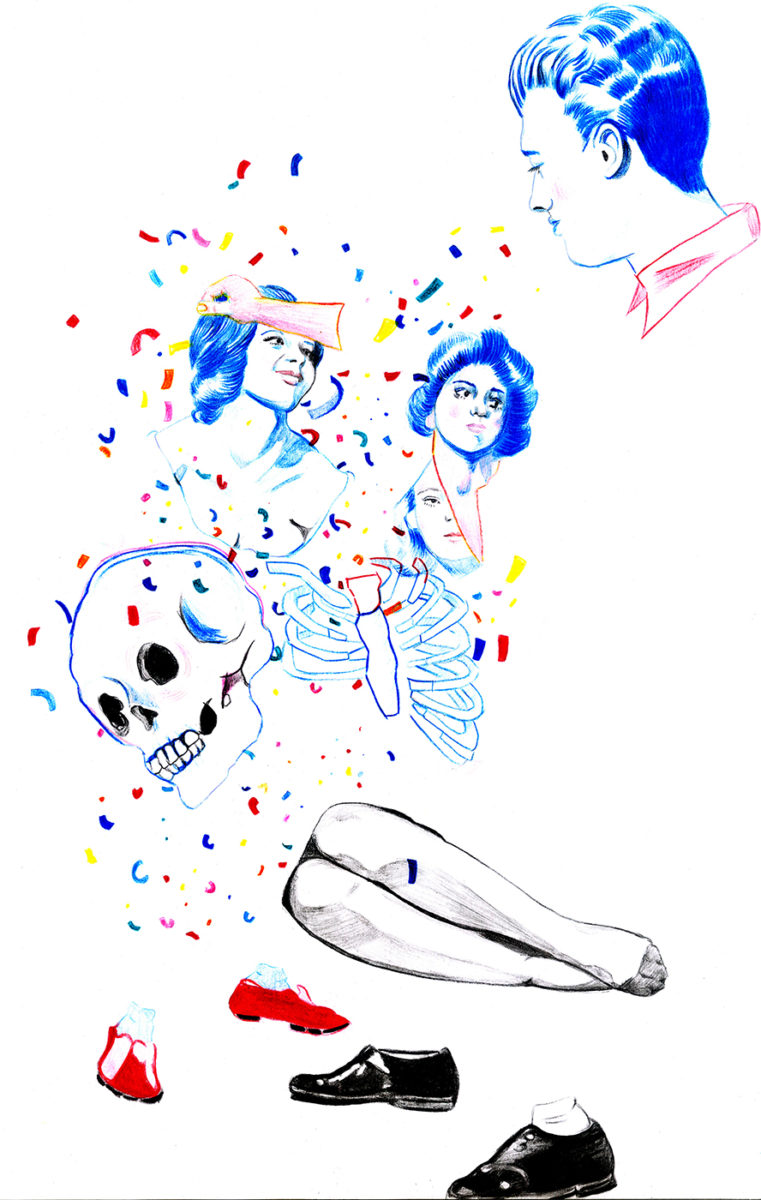 Who are all these people you're drawing?
They are my friends, my family or sometimes strangers. But I always project the features of my loved ones onto foreign faces. They are reassuring figures, like angels, who would watch over me. They are my guinea pigs, I really enjoy surprising them, freezing their expressions, their furtive and sometimes disturbing emotions.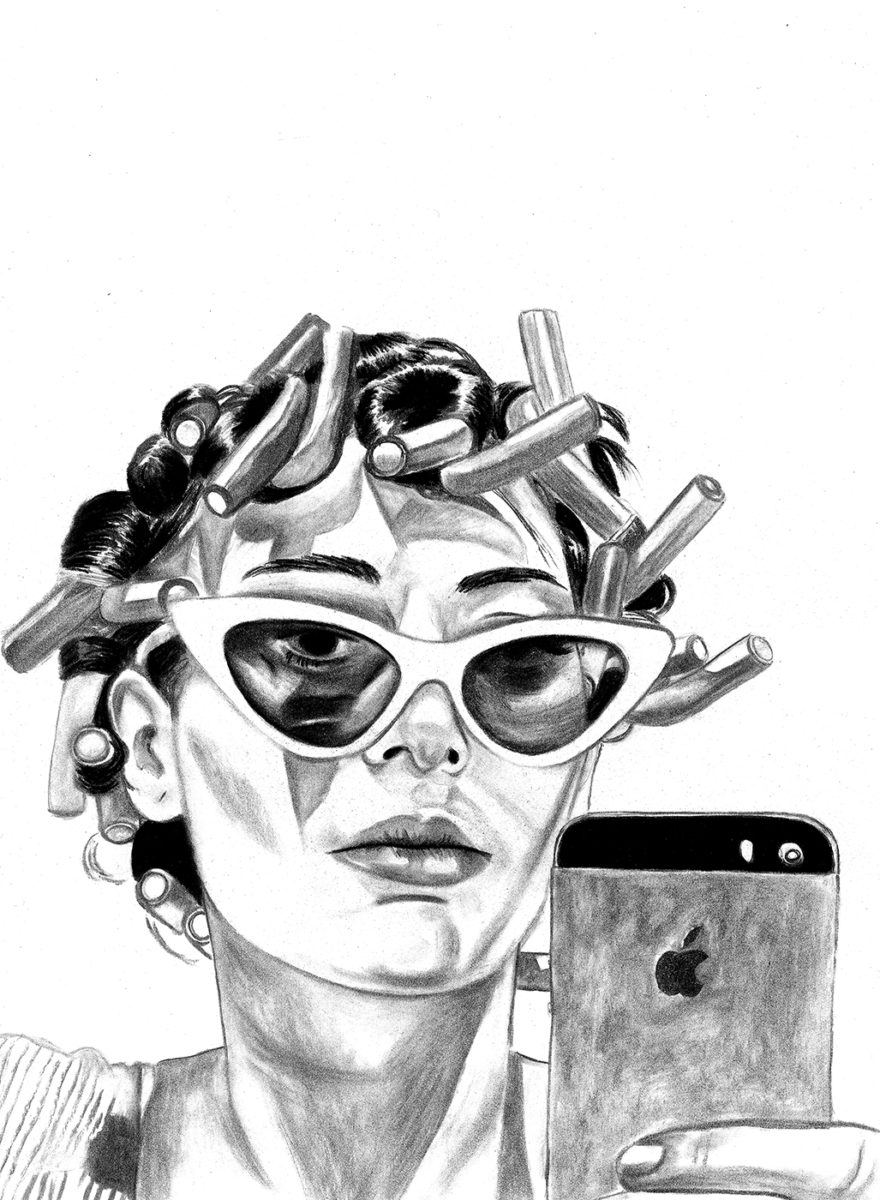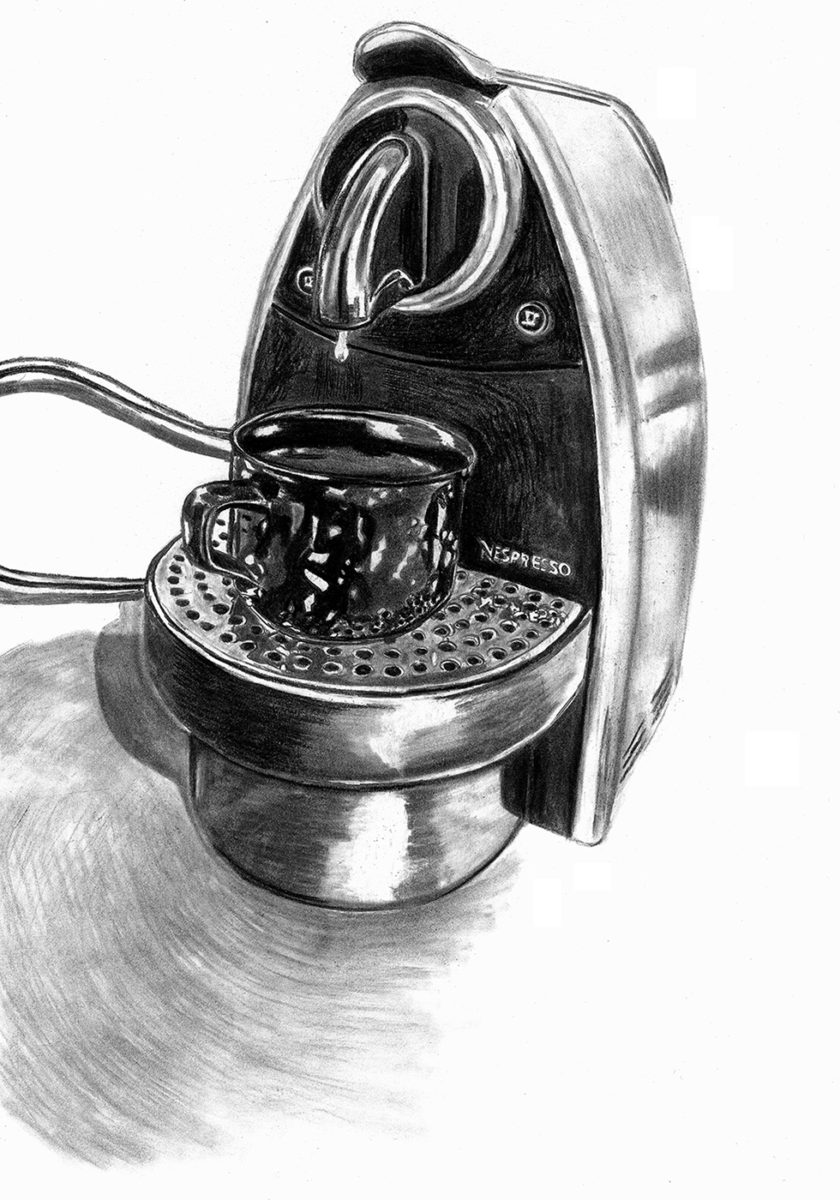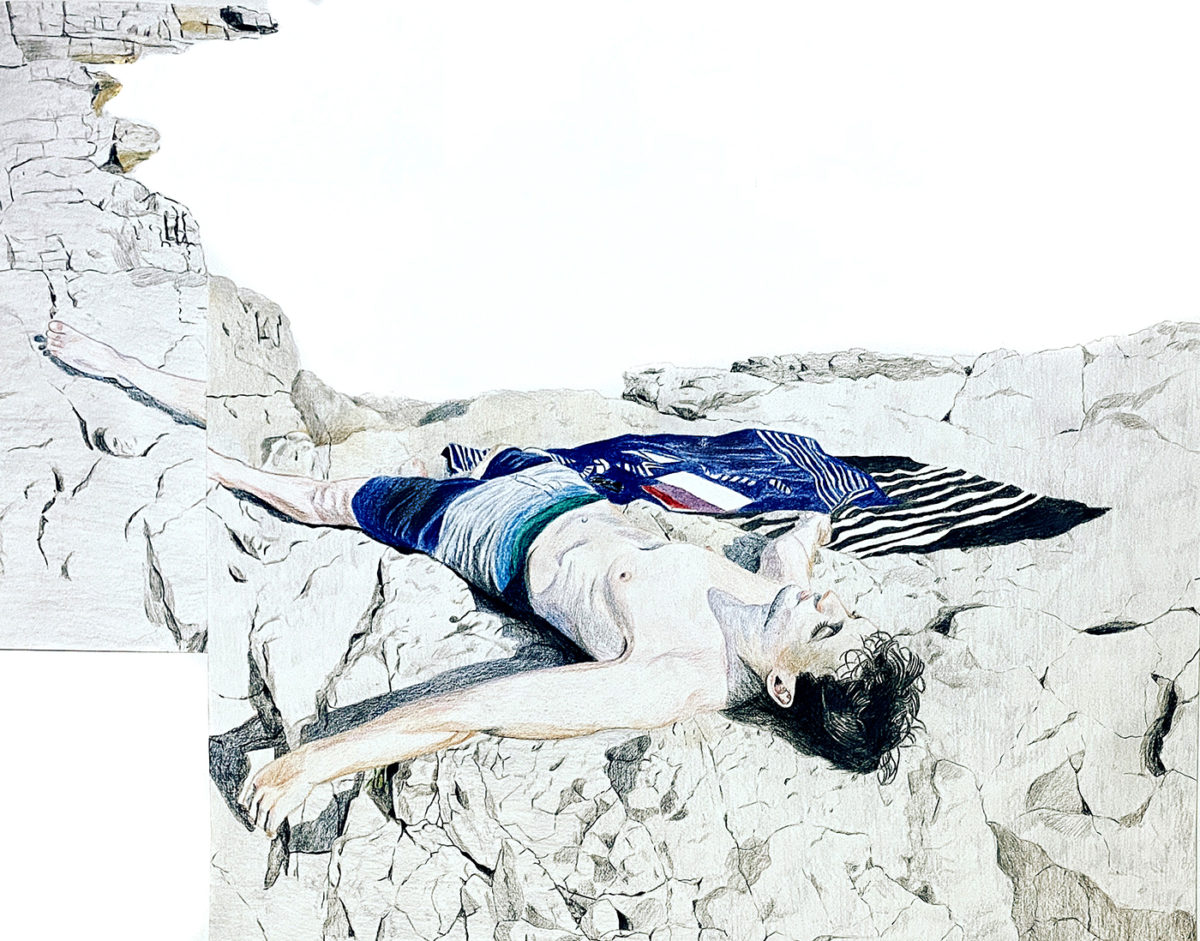 Do you have a message, an emotion that you want to pass on?
DRAW! Everyone can draw! Everyone knows how to draw! It's a universal language! Roland Topor rightly said that when we are kids we all « know » how to draw but from the age of twelve, around adolescence, we think we can't draw, because we don't draw like others. But to know how to draw, you have to draw like yourself. I find this very beautiful.
I noticed it in my students, kids around 11/12 years old were hyper spontaneous and uninhibited and then from 14/15, the little flame goes out because you have to conform to others to become an adult.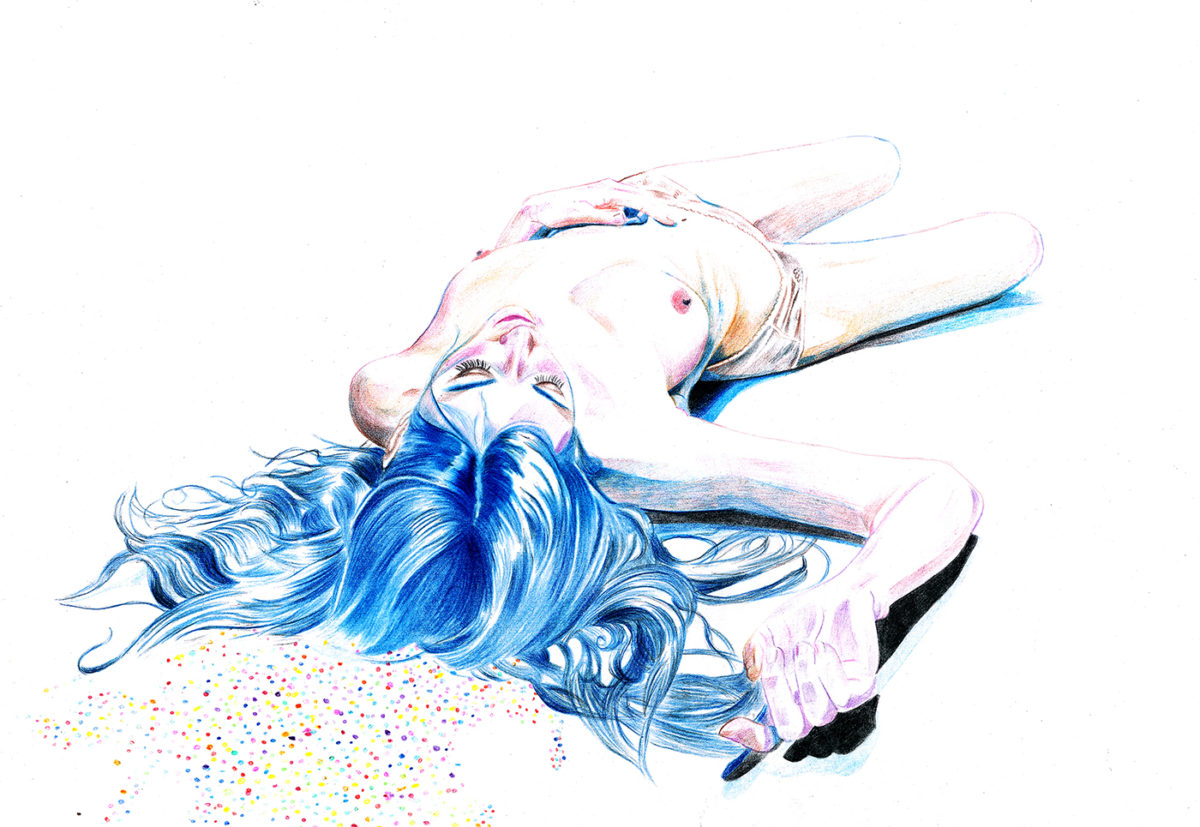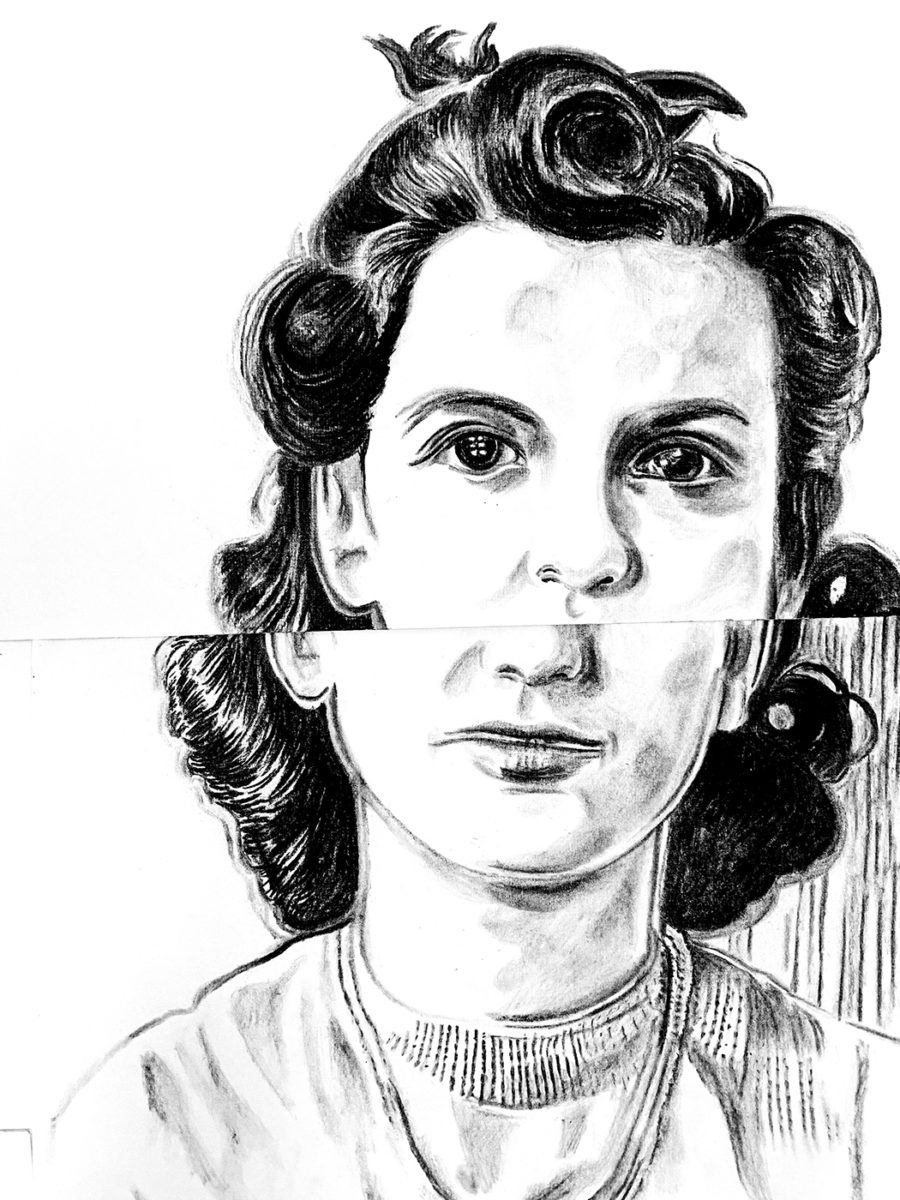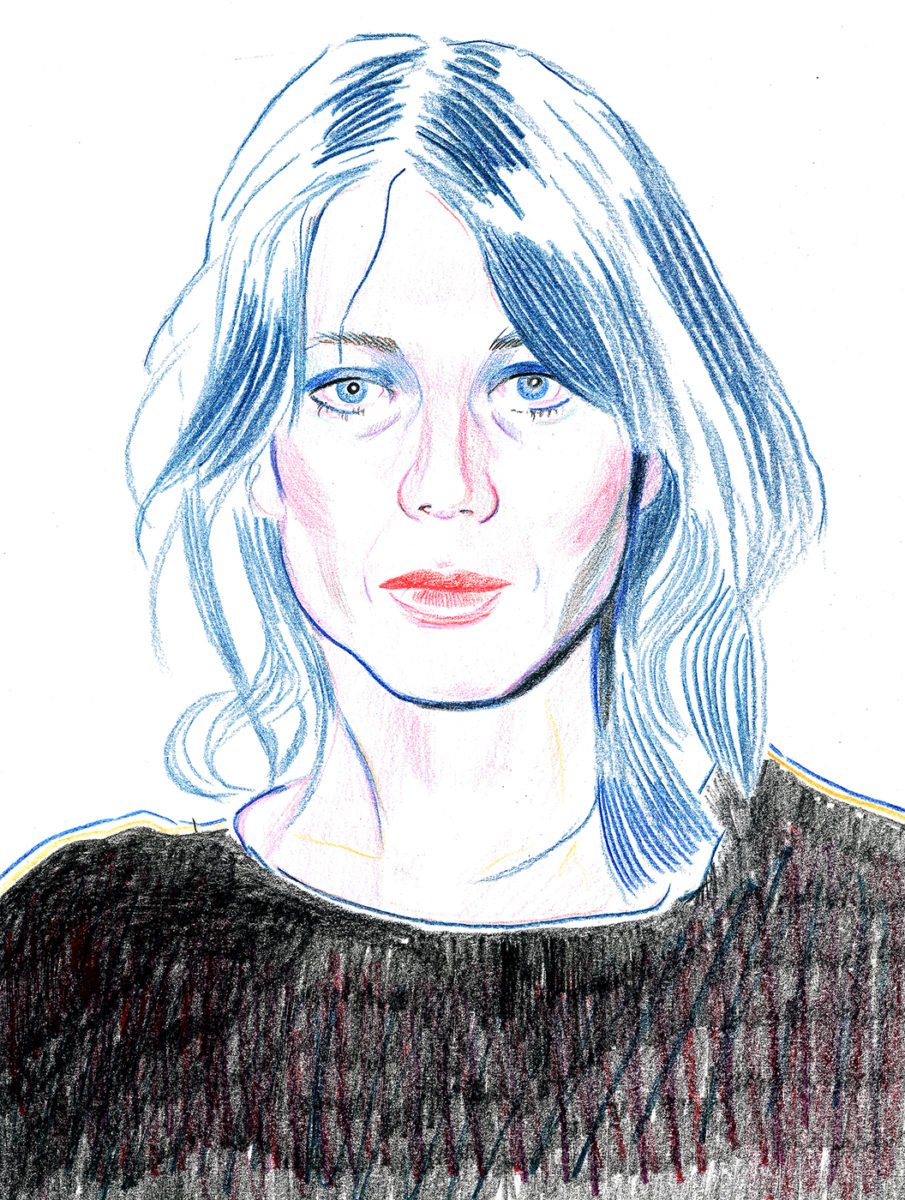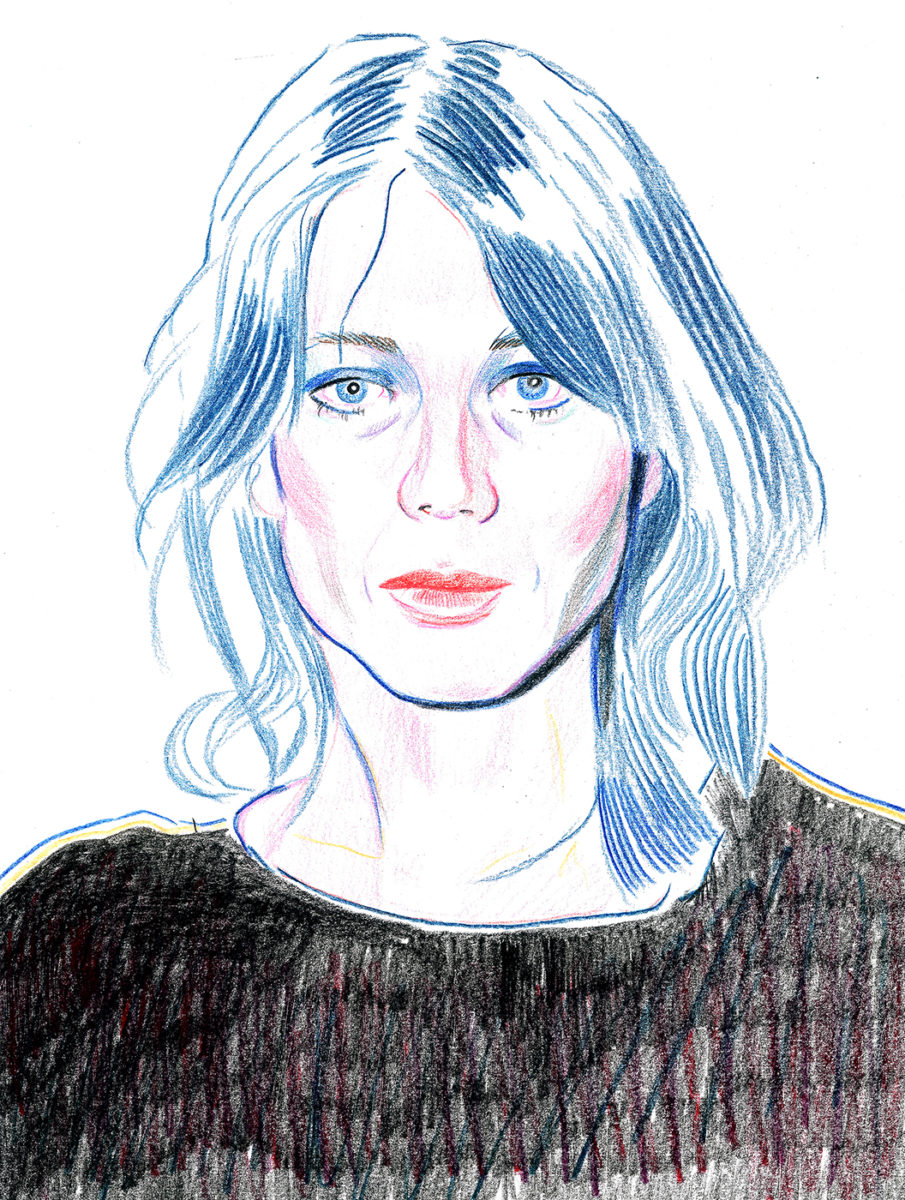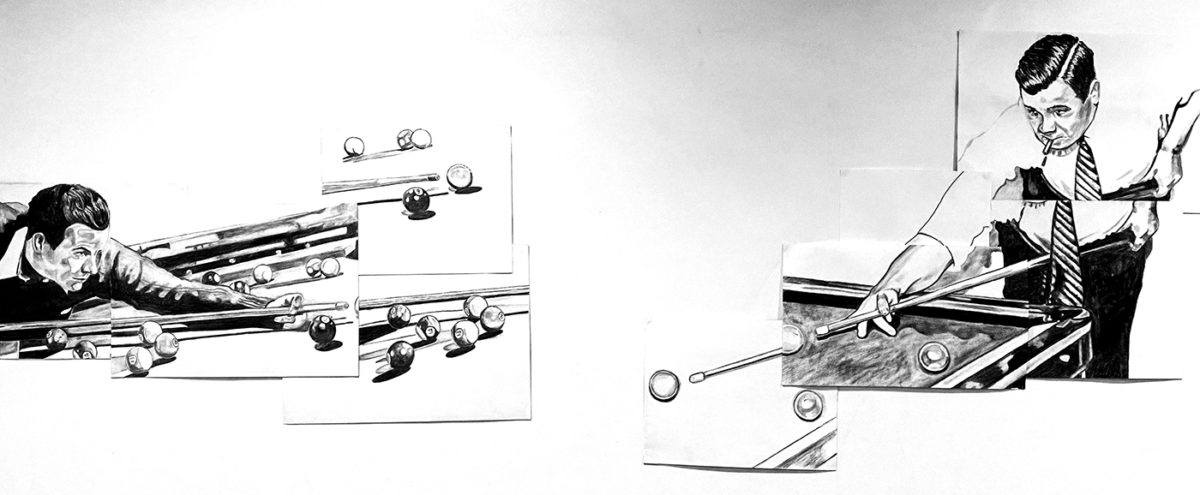 Could you tell us about your series of cut-out drawings, divided on several sheets of paper?
I made this series of drawings called "Play it Again" during the lockdown. They are installations of drawings in situ. I started to question myself on the way a movement breaks down. I showed a lot of Eadweard Muybridge's work as references to my students as we worked on animations. I developed this project on the notions of framing, deconstruction and games. The idea was to start from a framed detail and break up its fragments, to repeat and superimpose them in order to decompose the movement and install it in the space.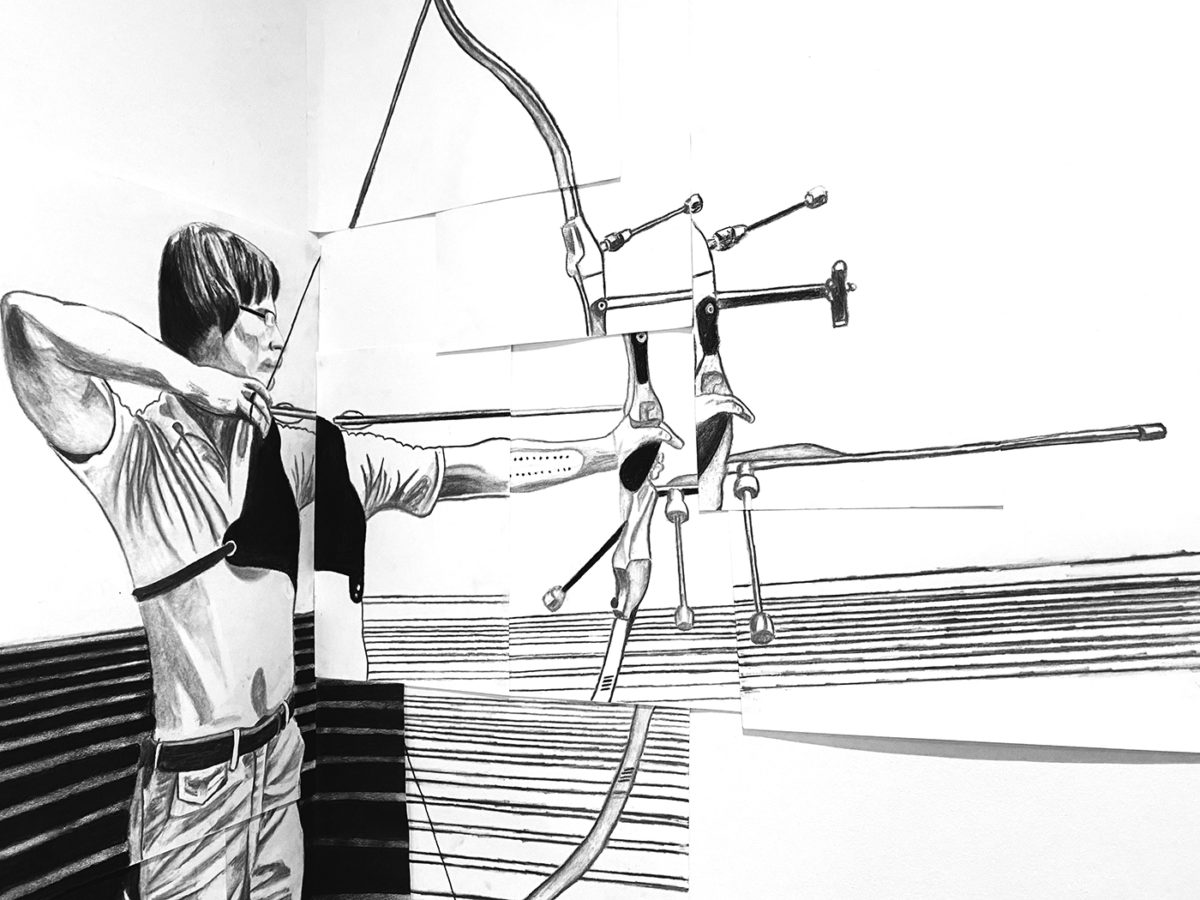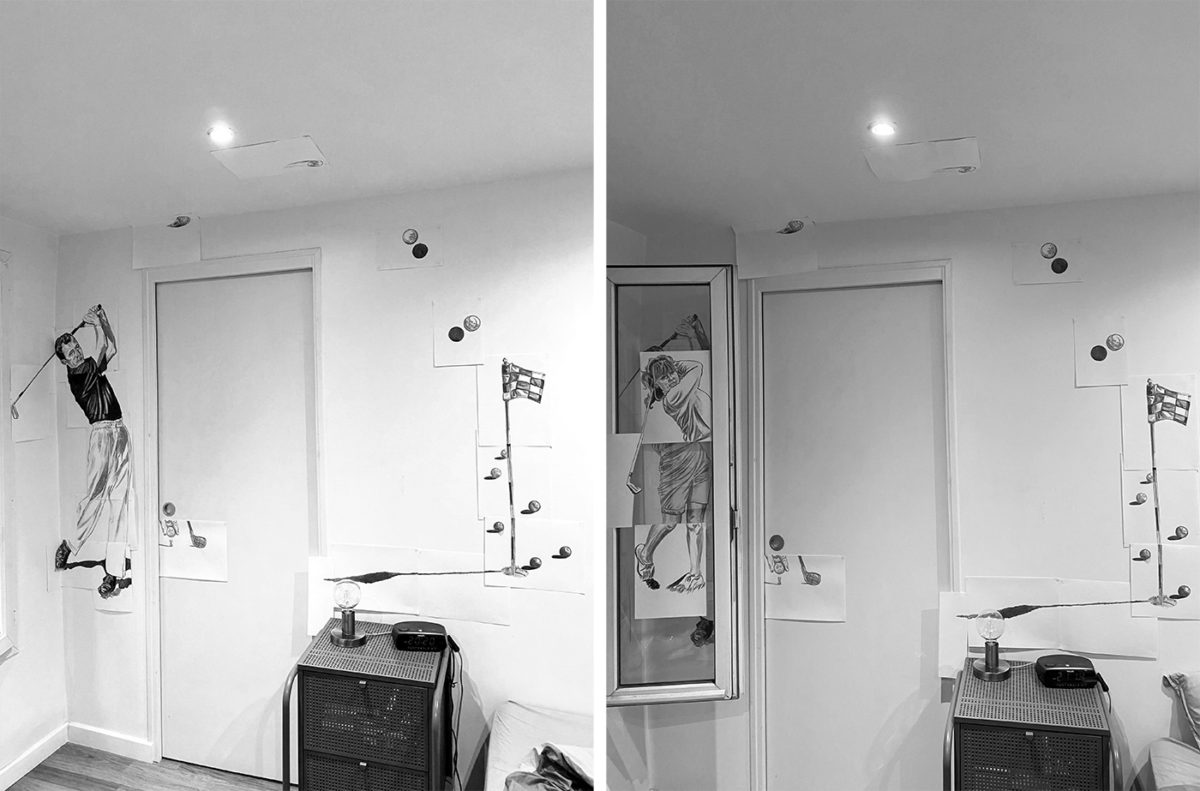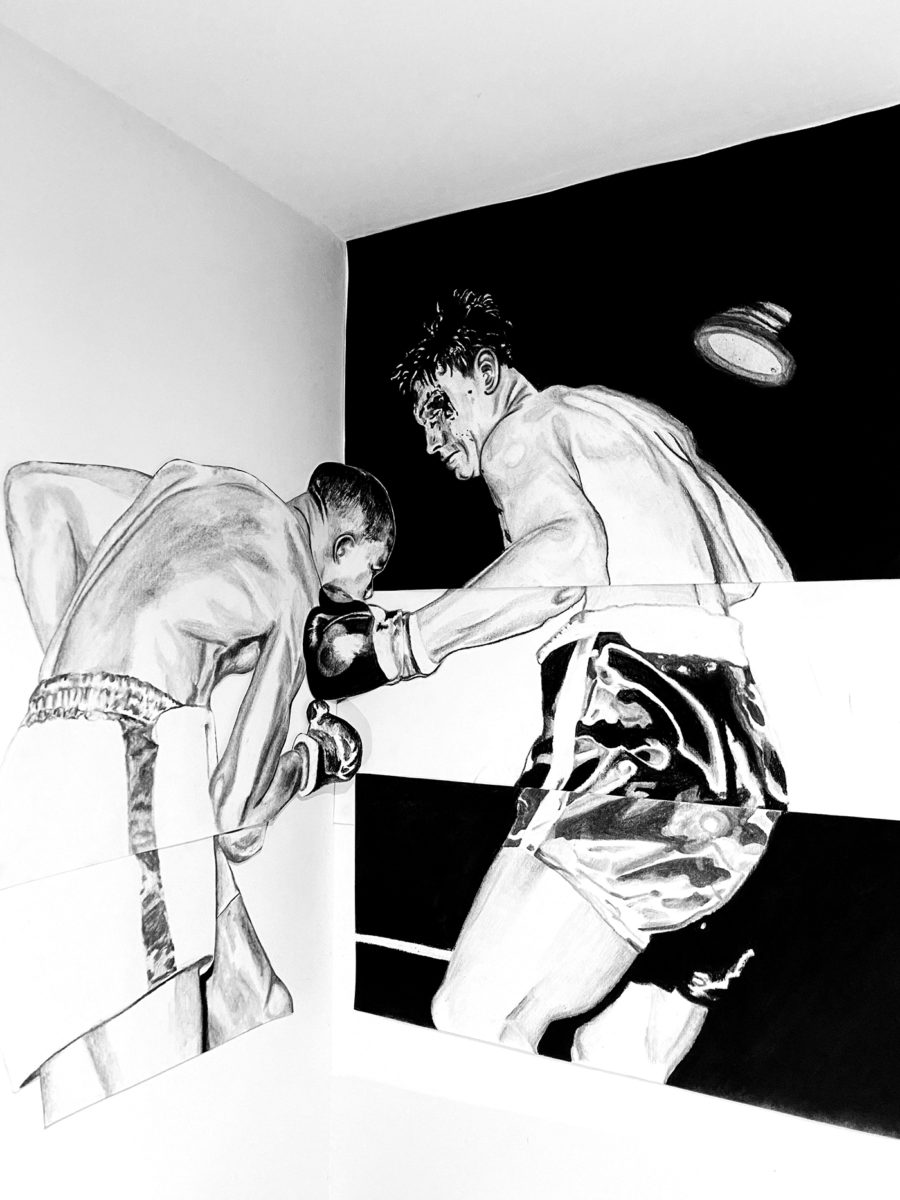 How did you come up with this idea?
During lockdown, the drawing was a small perspective of escape which allowed me to project myself elsewhere and to reconsider the closed space surrounding me. When I learned that games and matches wouldn't take place because of Covid, this idea came to me: to recompose sports events by intervening in the space through drawing, to replay, in an infinite way, games that never existed.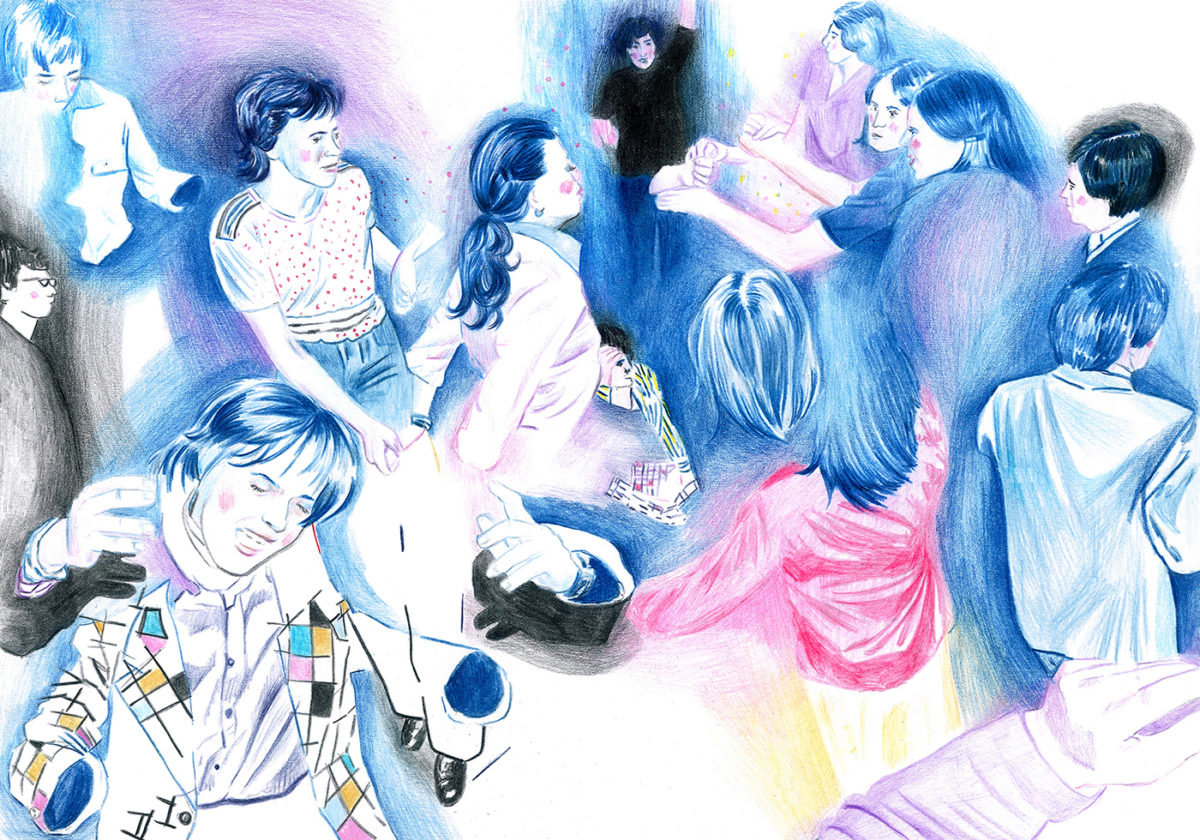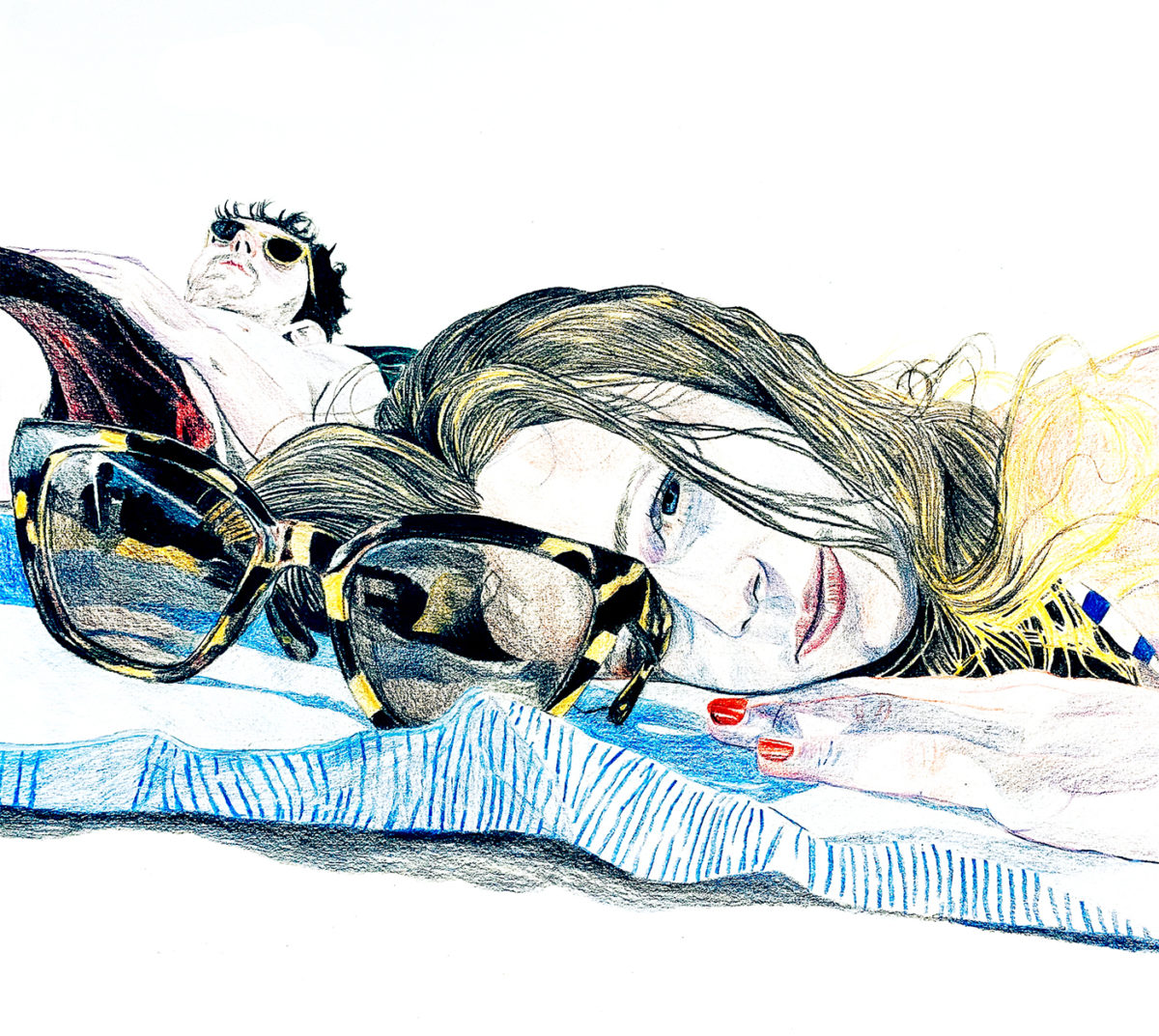 Can you tell us about the importance of the frame in your work?
The question of framing is essential in my work where I have fun fragmenting the images, highlighting some details, breaking down a movement. This approach is finally quite "documentary", deconstruction work allows to reveal the mechanisms of a situation or a subject.
From India ink/Charcoal to coloured pencil today, we see a progression in your technique over time. Can you tell us about it?
During lockdown, I needed to "explode" my drawings in space by fragmenting them. I simply used charcoal and stumps, I really enjoyed to forge my own universe with very rudimentary means.
Little by little, and through Portrait, I made my way to color. It was super scary, and it's still the case… Then, I started oil painting, which requires a lot of logistics, which bothers me a lot because I'm very impatient, I need to get fast to a result.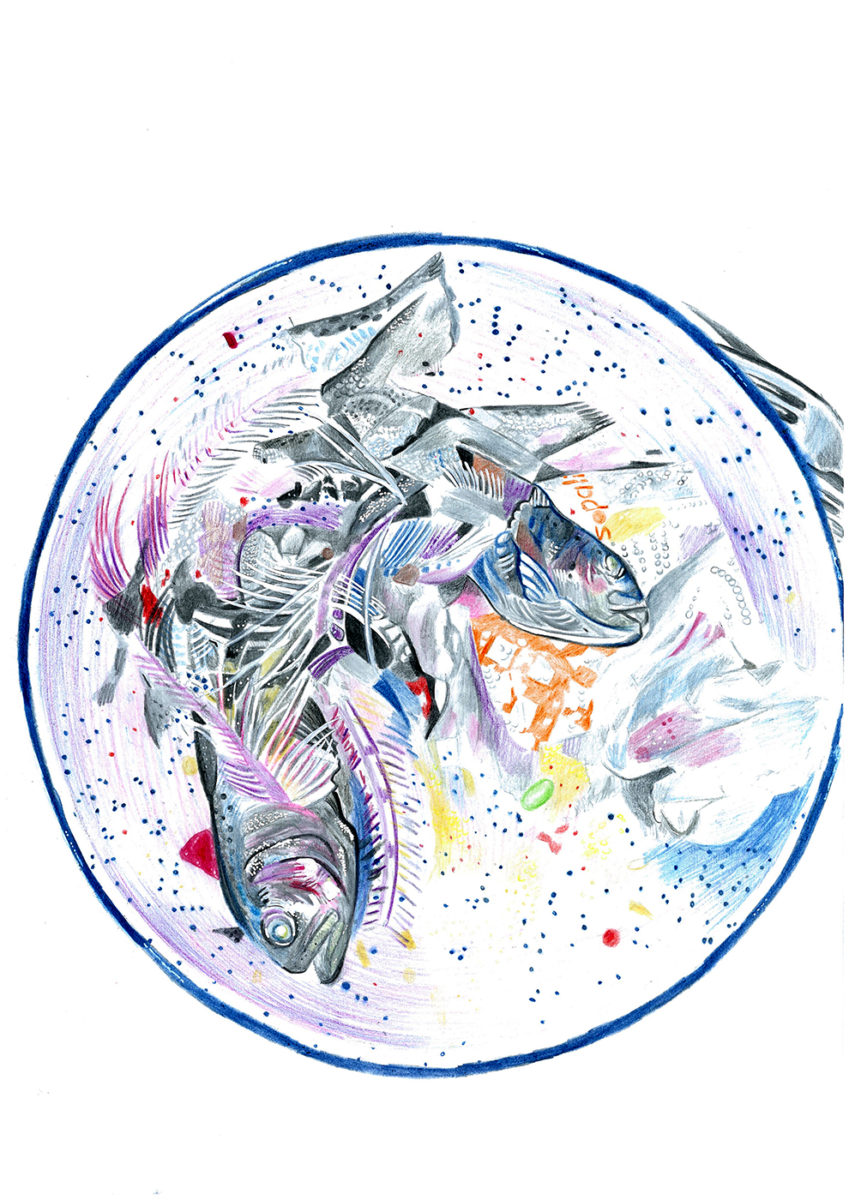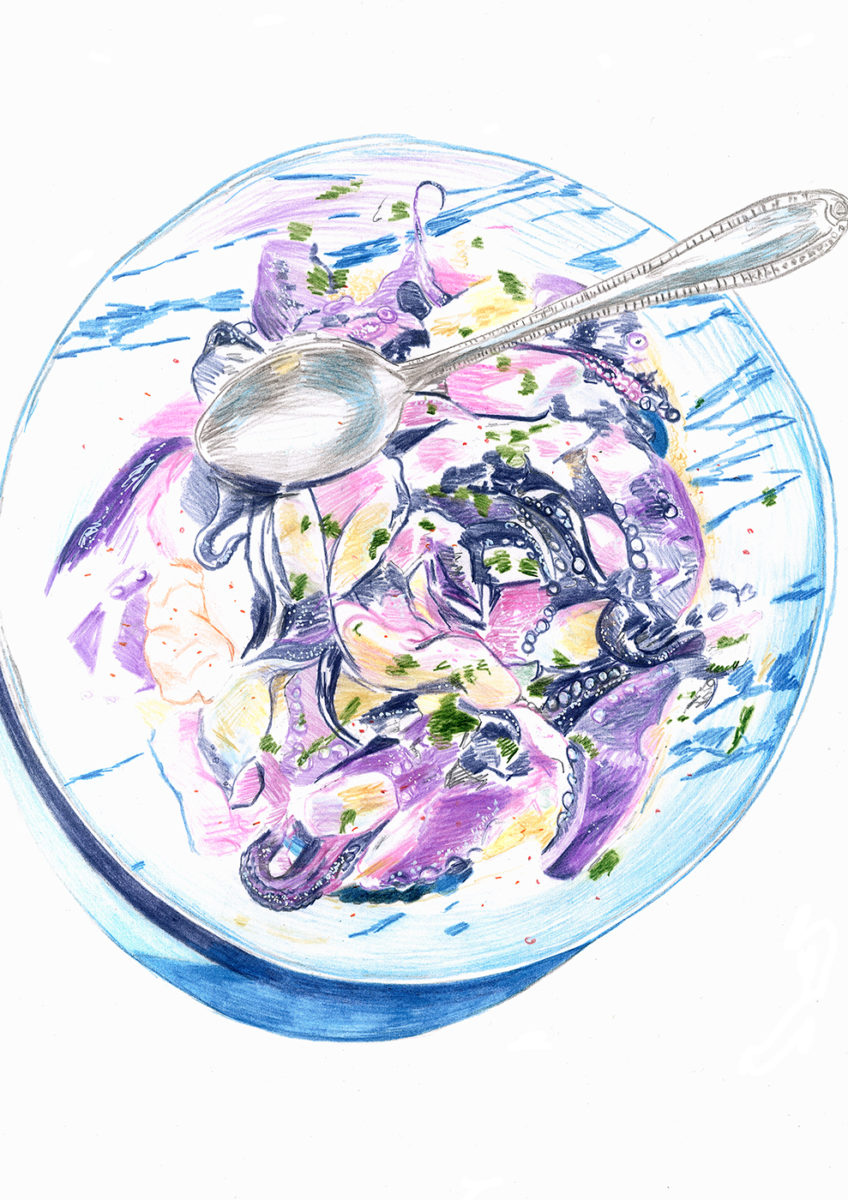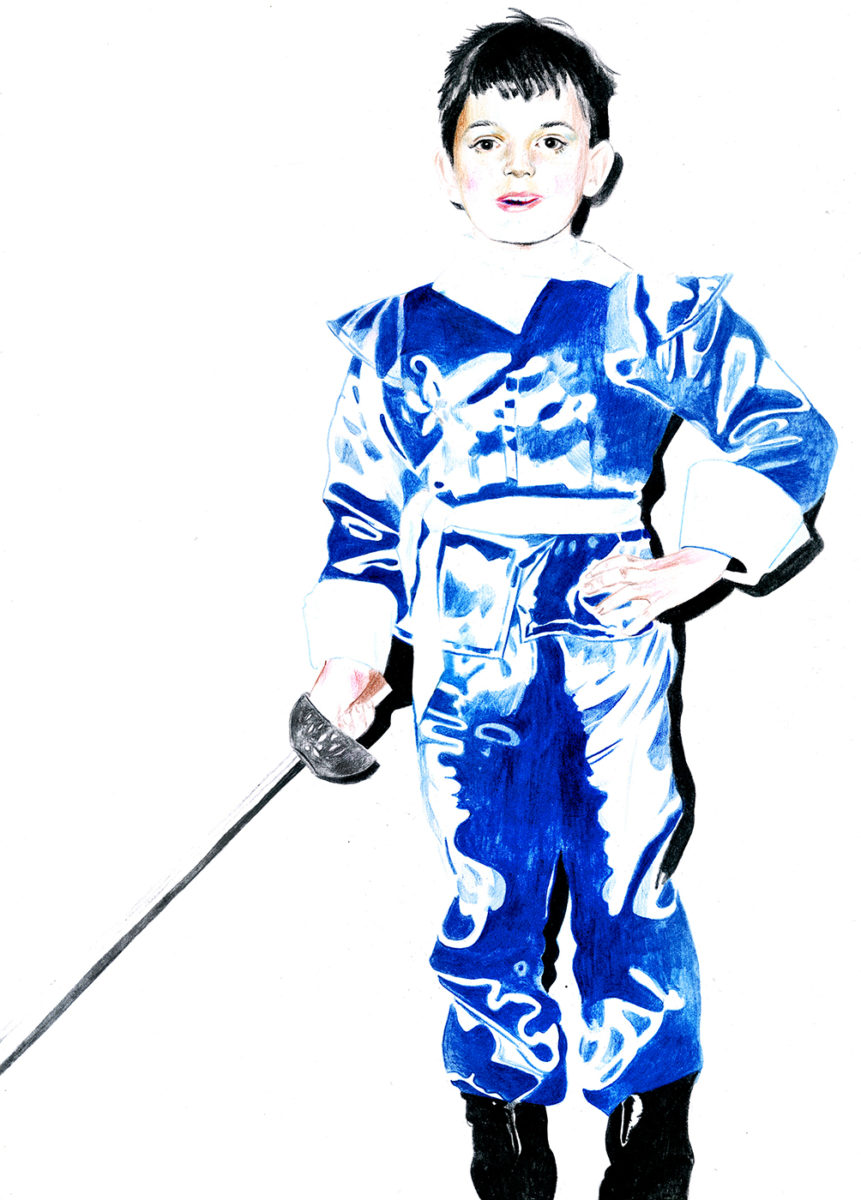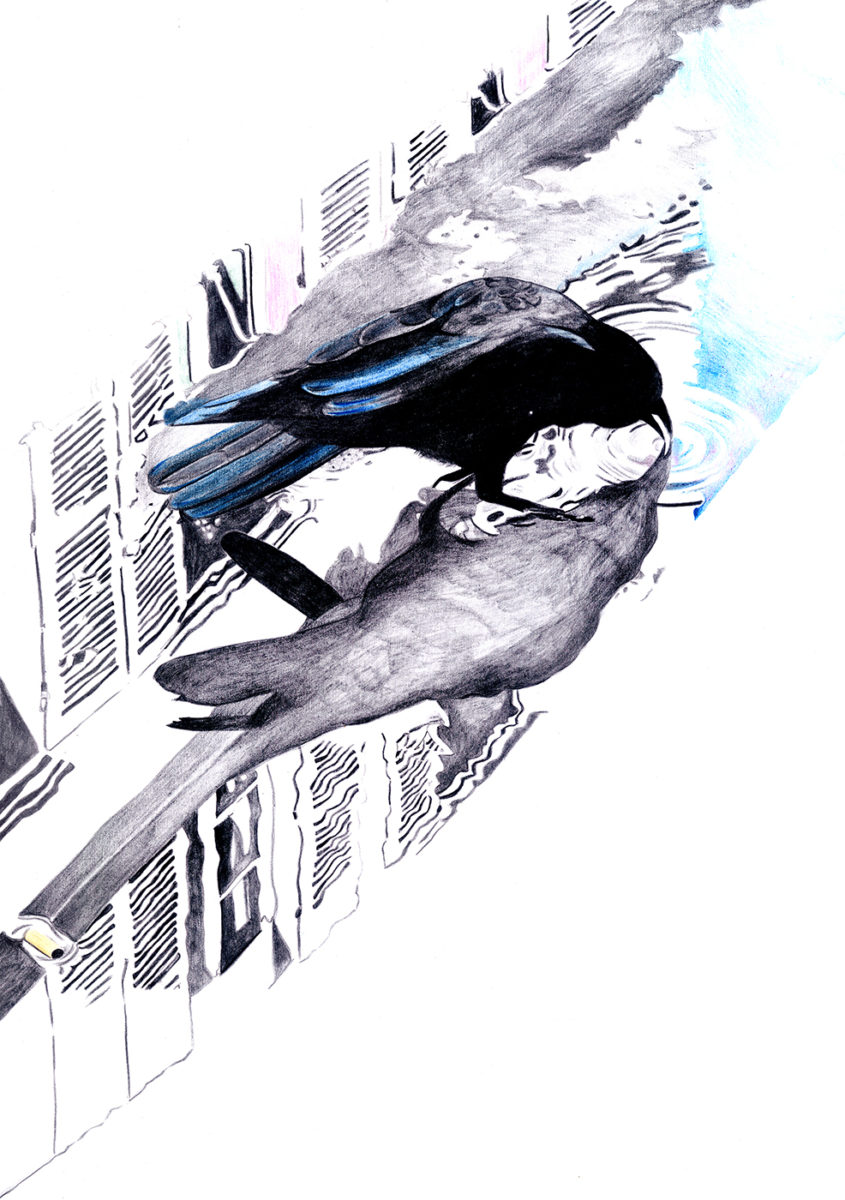 Name some contemporary artists that you admire.
I am a huge fan of Thierry Lagalla's drawings, Aline Zalko's, Camille Bres, François Marry's (François and the Atlas Mountains) and Adrien Belgrand's paintings! I also love the work of Manon Molesti, Marius Pons de Vincent, François Malingrey, Thomas Lévy Lasne, Lise Stoufflet, Solène Rigou and recently I discovered Simon Martin's paintings at Gallerie Perrotin. It gives me too many complexes, sometimes I have to go easy on the references ahah!…
Has the confinement in Paris changed something for you?
I tend to disperse myself in all directions, I have big focusing issues, the lockdown brought me the time I needed to take confidence in my work, or at least, to change my relationship with my drawings. I think that it's necessary to be bored, I would even say that it is a condition to create, as well as isolation. I needed time to experiment new things, to watch movies.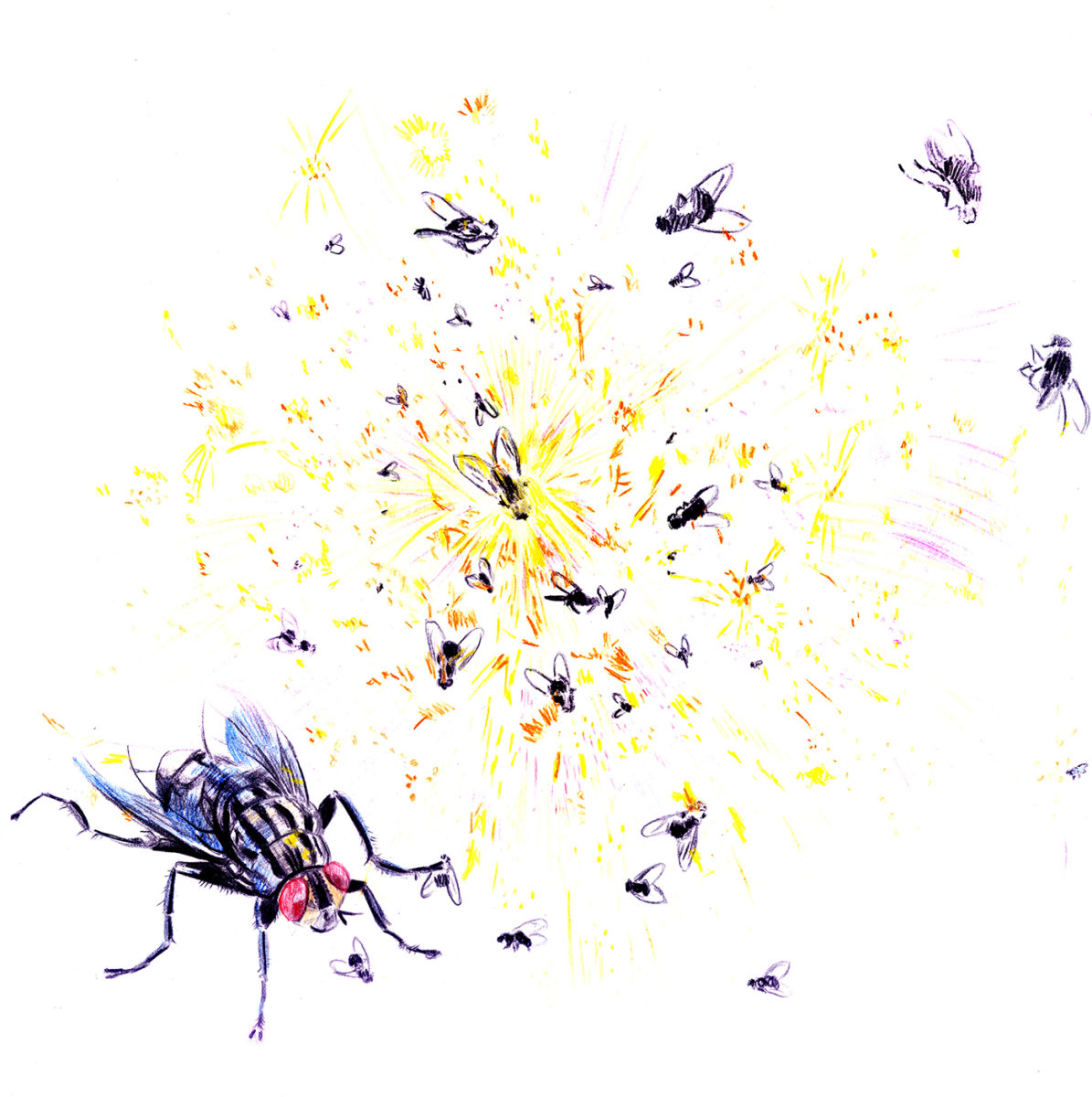 What are you going to do just after having answered to this final question?
Probably listen to some music (the latest Theo Parrish track), vacuum, then play with my graphic tablet.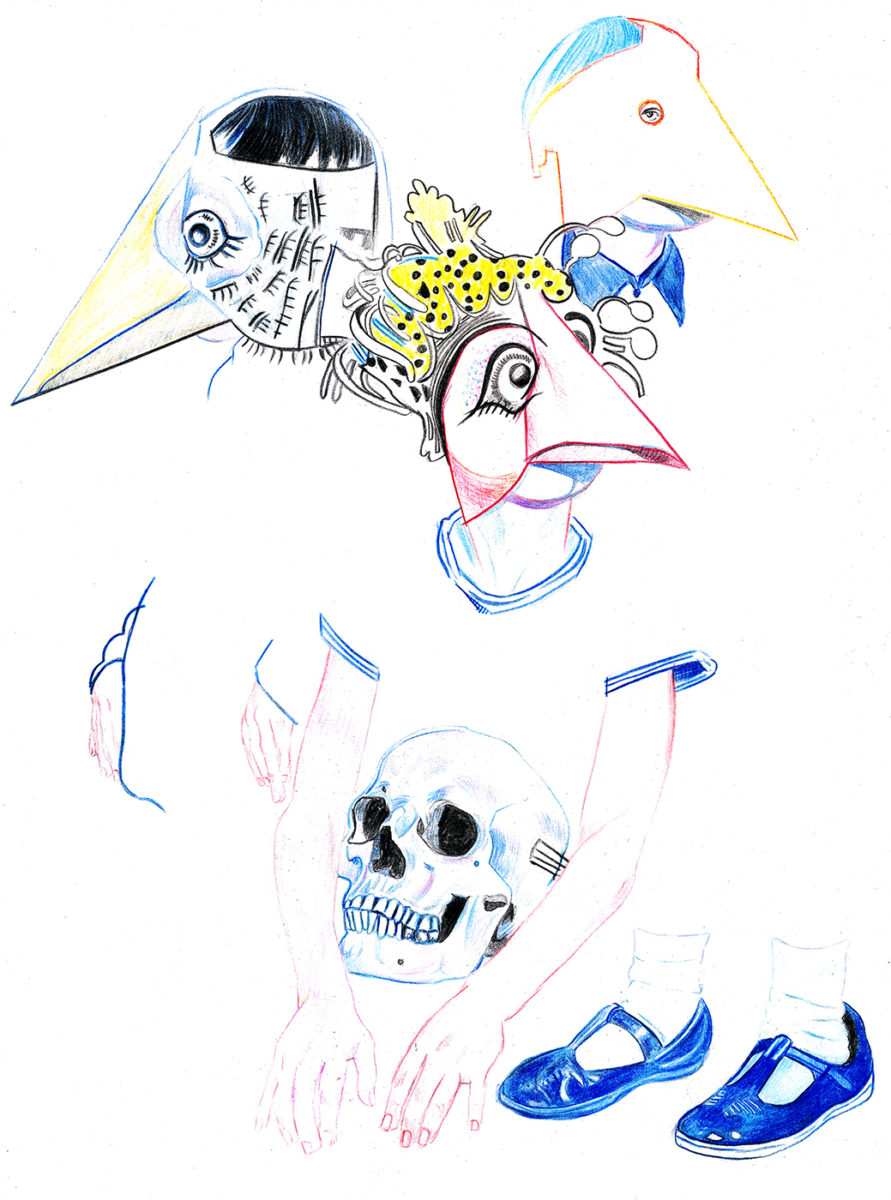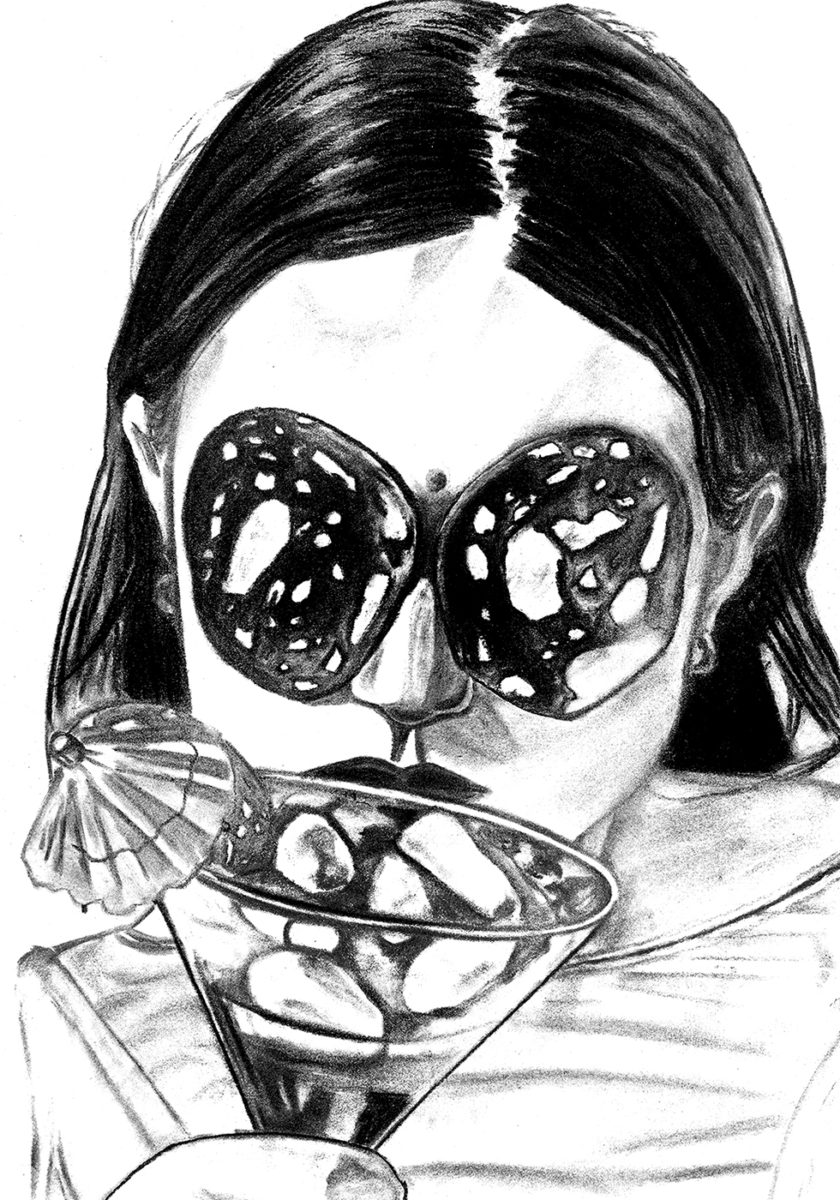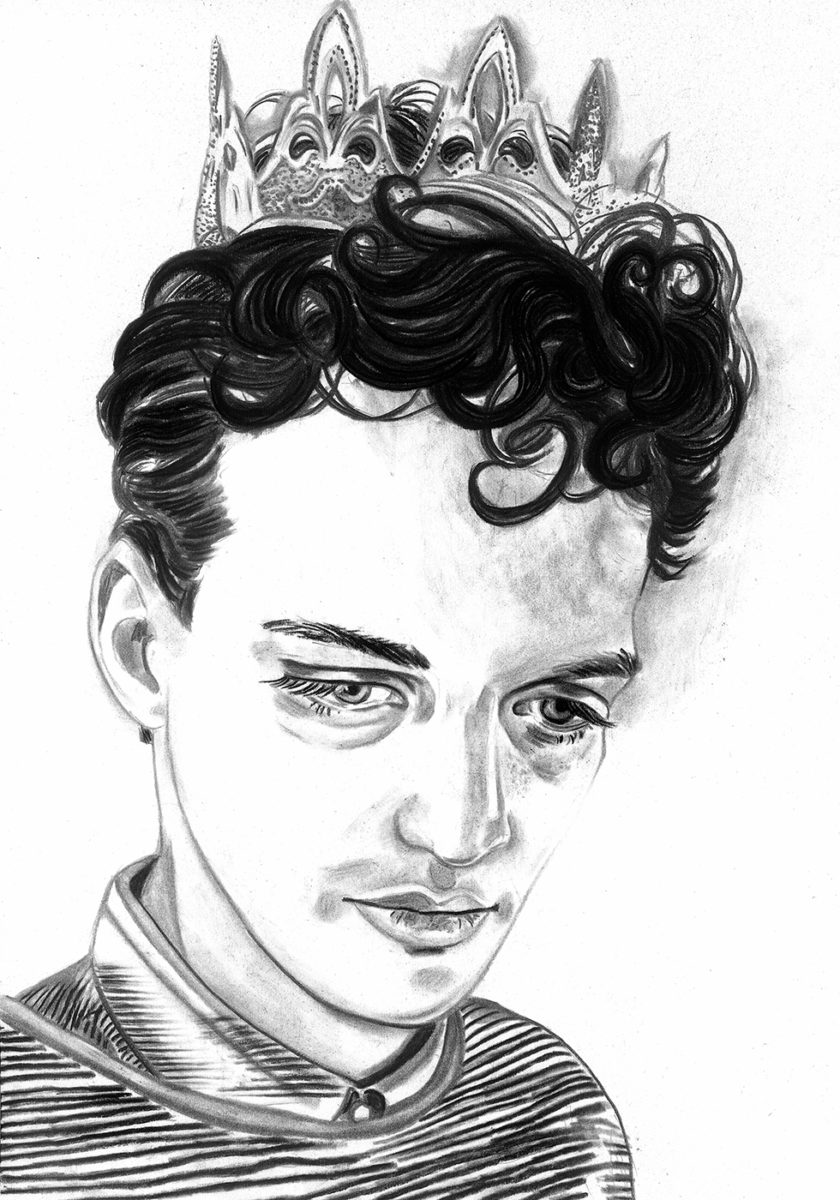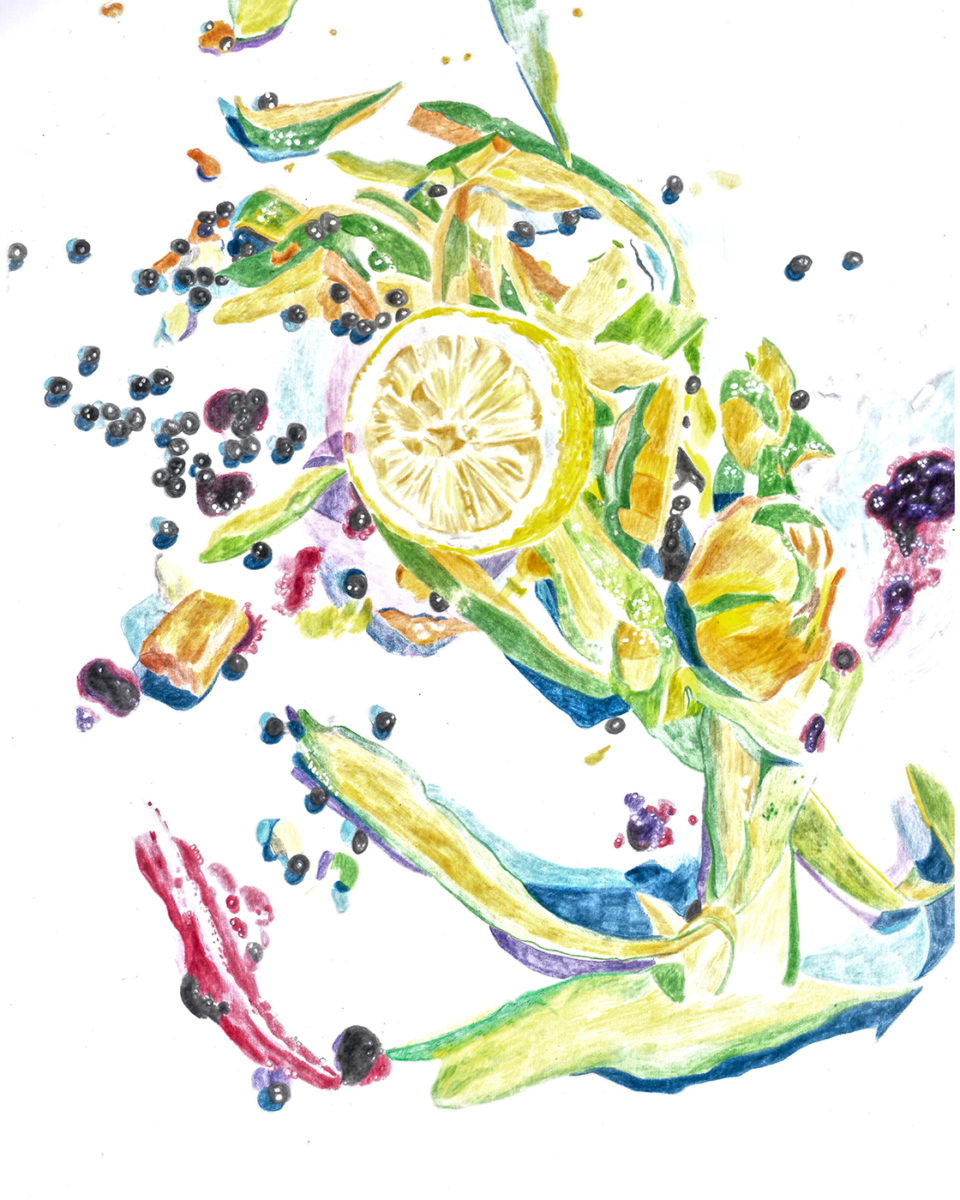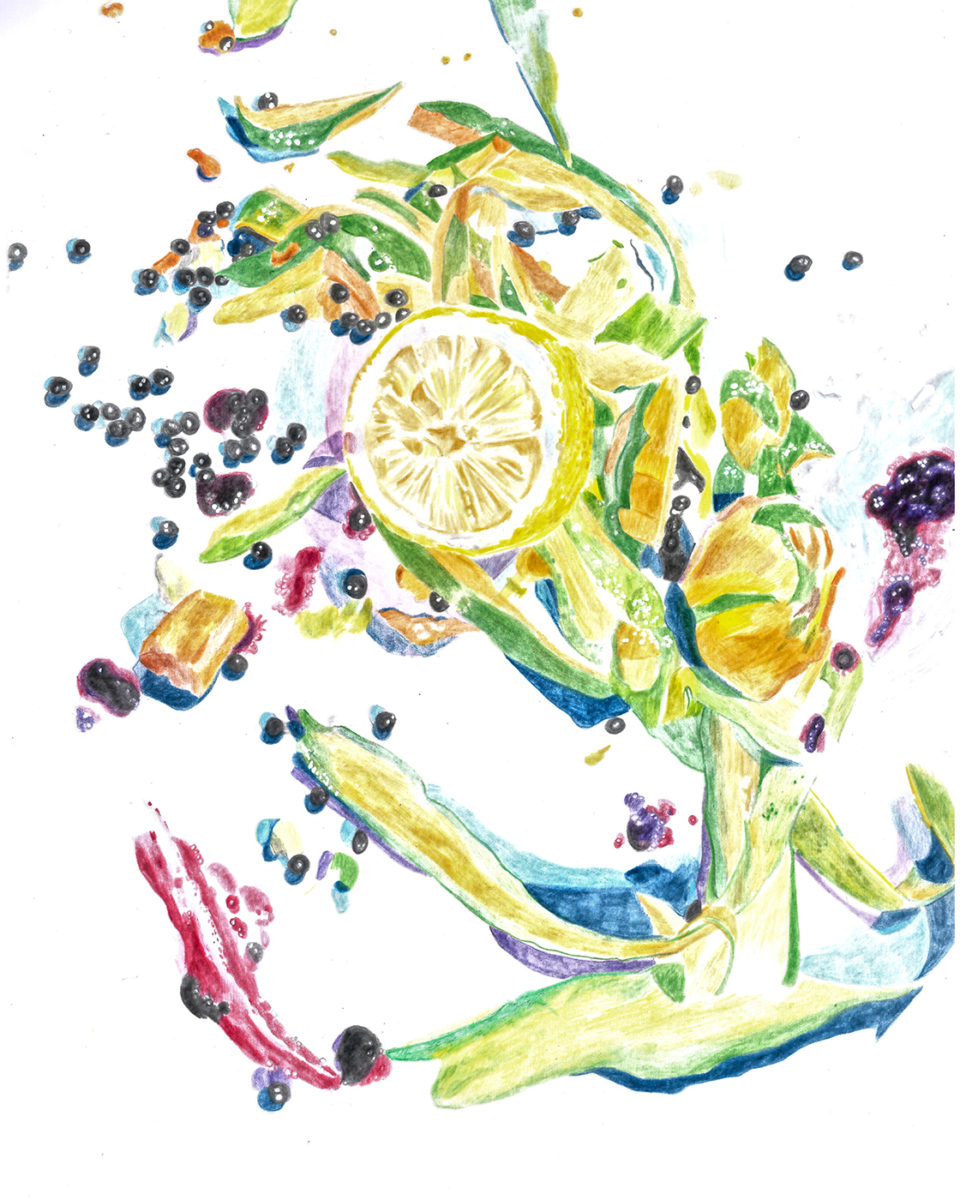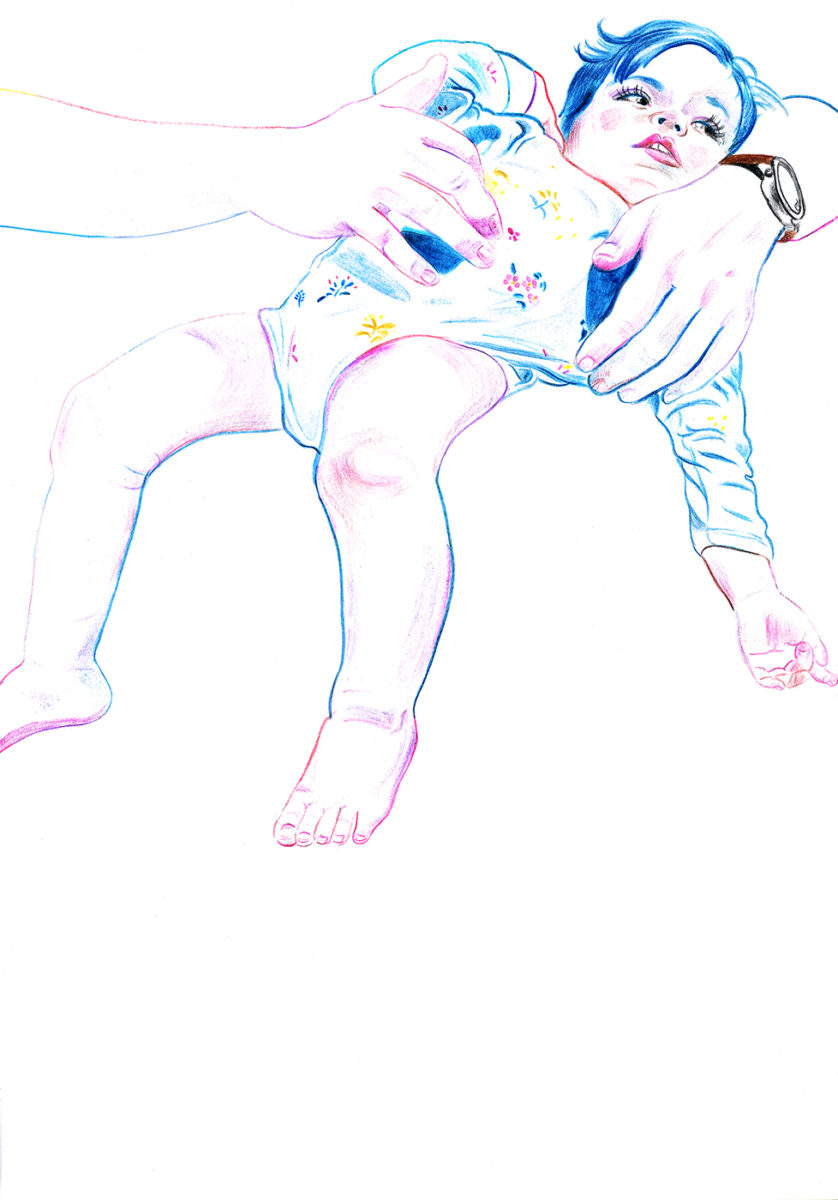 Angèle Mouteau is a french artist based in Paris,
you can find her work on Instagram (and buy drawings here).