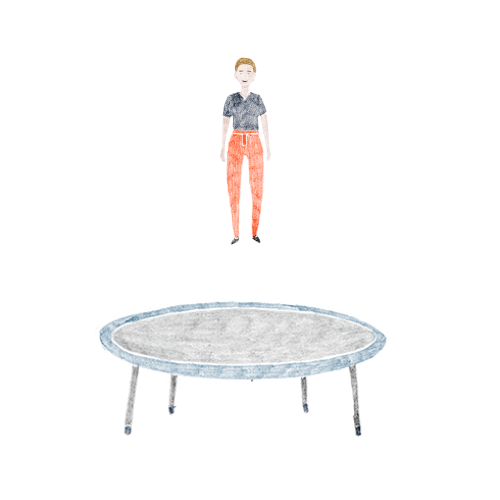 Interview with Thoka Maer, german illustrator and animator – mother of it's no biggie.
__________________
Where and when were you born? Was it a nice place to grow up?
I was born in the former communist part of Germany, the GDR. Fairly deprived of the rest of the world. If places were represented in colors, this one would be a deep gray with brown sprinkles on it. For the past 9 years, I've been living in Berlin, of which I'm gonna move out, none too soon.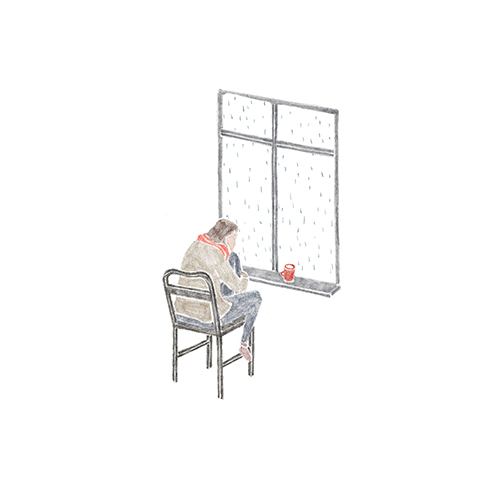 Can you describe your style? What do you want to share?
My style meanders between surreal abstraction and cutefication.
Both derive from contrasting ideas and artistic desires I have, although right now, the thesis that I'm working on is an attempt to merge both of those approaches with each other.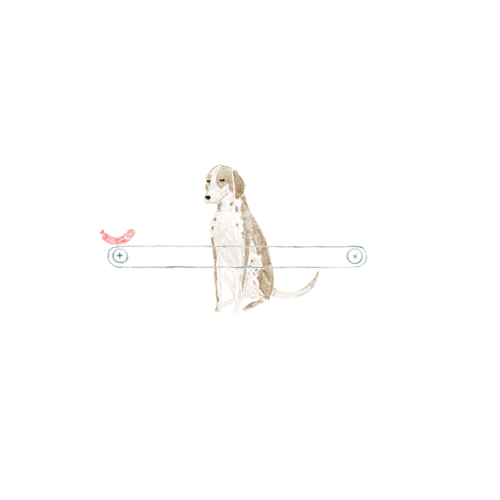 Your illustration/animation project "it's no biggie" is – probably like many other people – one of my favorite place to go on tumblr, so simple, so clever. Can you tell us more about your creation process.
Thank you!
Every now and then when I can spare some time, I make a new GIF. I collect ideas on the walkway, on my desk, under the shower. Sometimes they show my very own experiences and sometimes observations and situations that everyone stumbles upon on a daily basis. Some deliver more content than others. So you can basically say that I don't have any strict rules to follow about what to illustrate with "it's no biggie".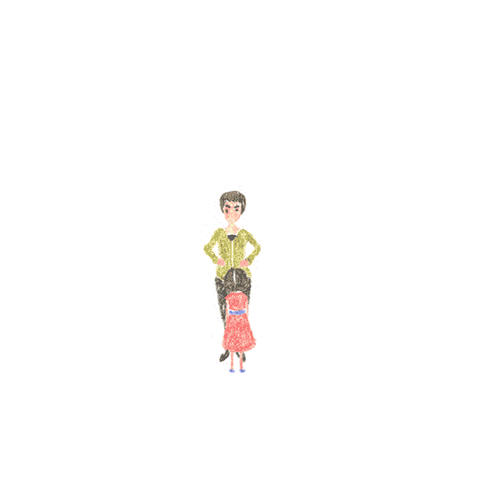 The technique is pretty basic. Hand-drawn with pencil frame by frame animation, excessive use of photoshop and after effects added to increase efficiency in the work process. It usually takes me about half of a day to make one. But of course it depend on the complexity of the movements and sometimes Tumblr adds some more time to it due to the "error uploading image" problem.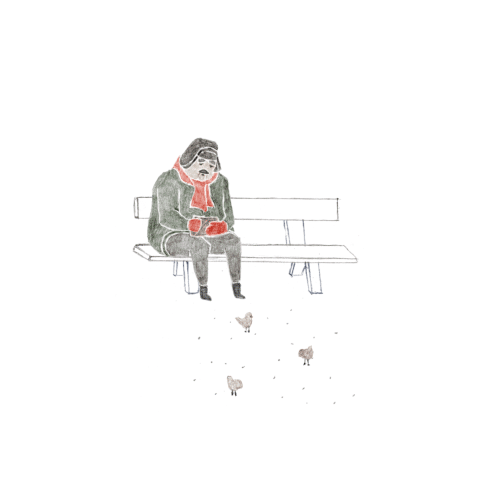 and what's the intention behind and the future of this project?
I didn't start this project with any great intentions – I had the idea to do it, and I did it. But in the making I became intrigued by the limitations of space and time within a GIF. And the loop is a sweet extra on top.
At the moment, I do have options for making them commercially viable, though I'm unable to pursue any of them due to a lack of time. Also, ideally, my "It's no biggie" GIFs would live in a harsher an environment that juxtaposes their cuteness, and so far, no offer seems to be able to set up what I'd imagine as an adequately harsh environment.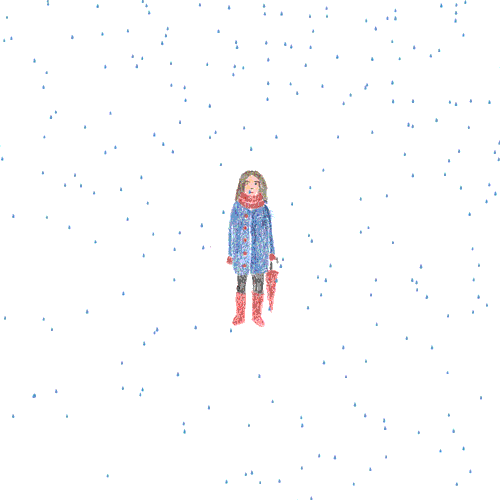 Give us some songs you love.
I just returned from New York and went to the opening of the Winter Jazz Festival.
I left the venue with goosebumps all over from listening to Helado Negro and So Percussions. Sounds, bodies and movements forming a perfect alliance.
Besides that, my current playlist treasures are Dawn of Midi, Max Richter, Alva Noto, Tim Decker, Nils Frahm and more.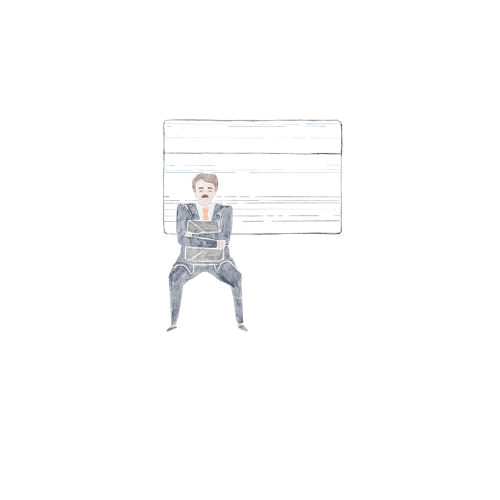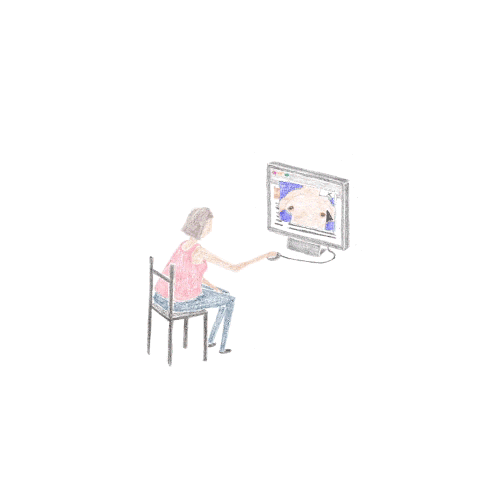 Can you tell us more about your current projects as freelance illustrator and animator?
I'm currently working on my graduate thesis which culminates in an illustrated book about paradoxes with several chapters. One chapter for example will feature paradoxes with an underlying concept of vagueness, another one will be about infinity. I'm trying to find a way through the jungle of paradoxes with my pencil. In the end it's not going to be at all explanatory but rather a drawn approximation in form of a visual poem about paradoxes.
Estimated time of completion is May 14.
Up until then I have to scale down on freelancing, but I can't wait to get started again!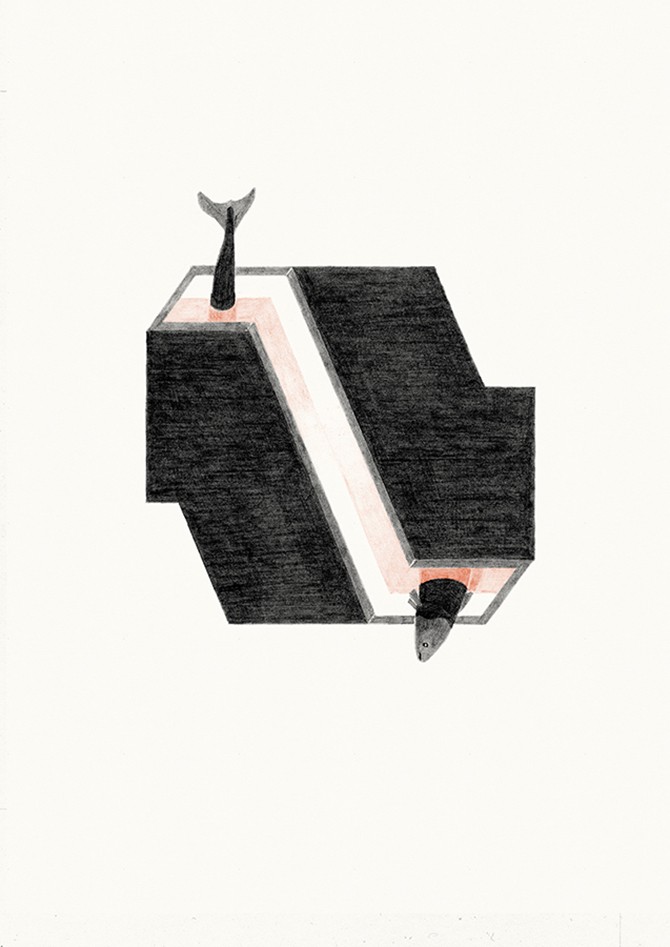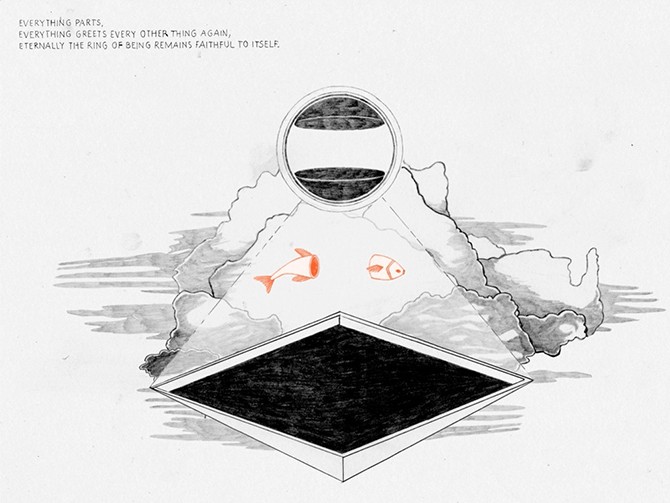 What are you going to do just after having answered this final question?
Drawing.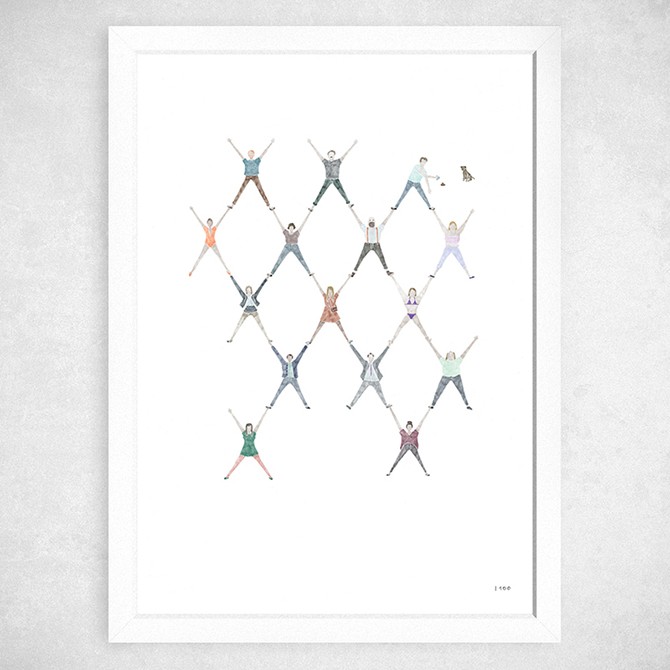 Thank you Thoka.
Tell us when these illustrated paradoxes will be completed. We look forward to see that!