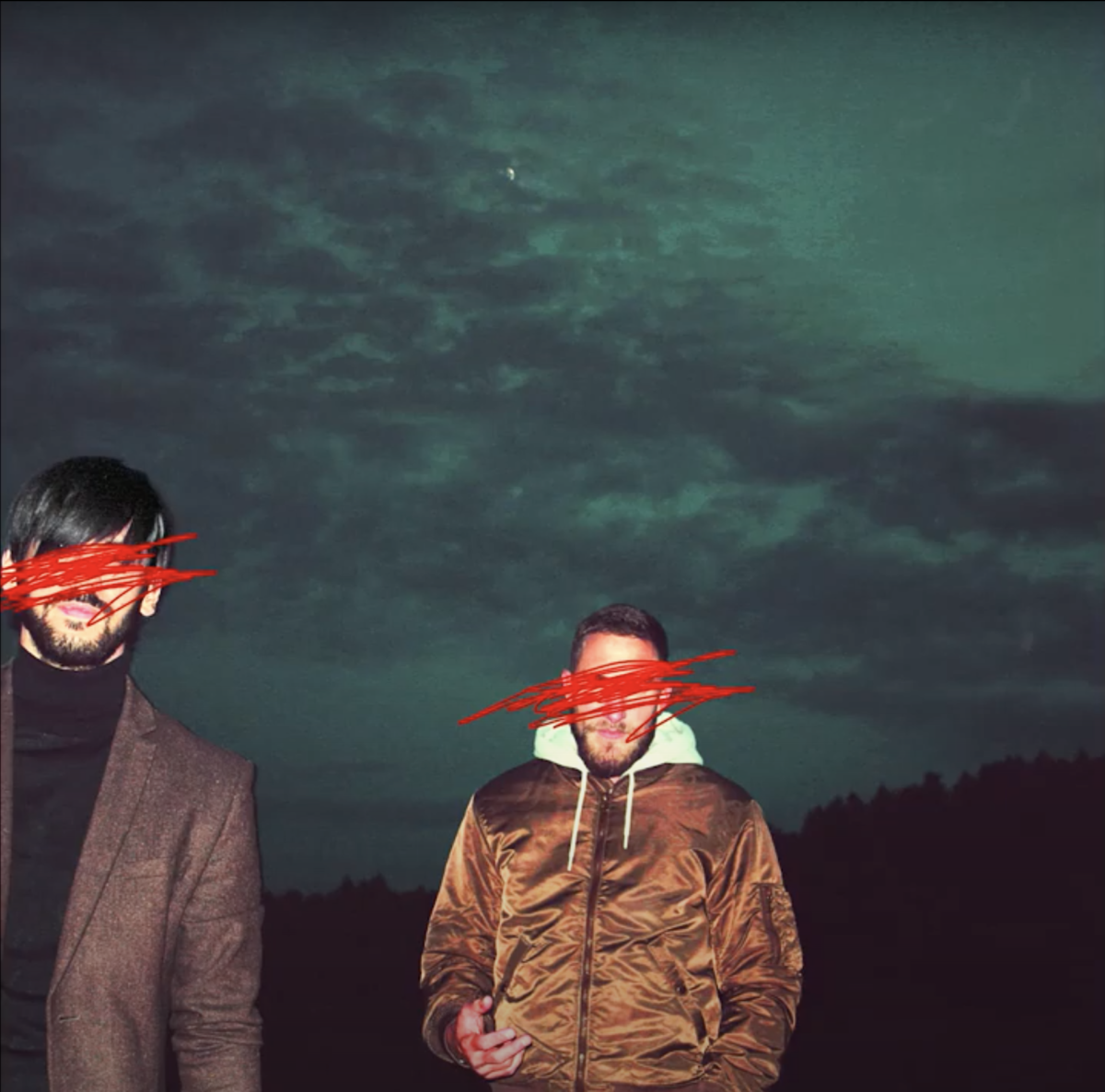 Being a musician doesn't change a lot your everyday life unless you get popular.
B77
MUSIC . April 16th, 2020
Who are you ?
Léopold and Luca. We are two friends, two kids from the countryside of a little town in Switzerland.
How did you get into music production?
In the early 2000's we both were rap fan so we started producing music on computer. Mostly rap beats with a lot of samples. That was the very first step into music production.
How would you describe your music?

Dreamy.
How did you guys meet each other and what made you decide to work as a duo?
Long story. We met in the neighborhood. Since that point we've always been creating music together, but not constantly.
We also experimented independently for a while. In 2017 we met again for this new project.
Your name is a reference to an old recorder – why did you chose that name?
Yes, Revox B77. There were 3 of them in the room when we started the project. And you know… this moment arrives when you have to find a band name. We just looked around us and logically said… "B77"

Thinking about it, it makes sense. We print almost all the mix on 1/4 inch tapes.
What do you like to listen to while driving?
Léo: So many, but I'd say Tame Impala. He's a good copilot. Kendrick Lamar is not bad either.

Luca: Kraftwerk- Autobahn
What was you first musical shock?
Léo: Michael Jackson – "Who is it" // The pointer Sisters – "Jump (for my love)" // and later, Gala – "Freed From Desire"

Luca: Luca: Will Smith – Big Willie Style.
What's your favorite song? I personally love, Child. It reminds me a bit of M83 & French 79 (maybe it's a letter & number thing)
Léo: "Child". This kind of song that you've "always been dreaming about" and that you can create only 1 time in your life. But if I was sitting next to my favorite band in a plane and I had to choose one song to play, it would be "The Dark Side" maybe, for the very "vibey" sound. I still feel a lot of emotion when I listen to "Beach 77" or "Flight LL8". Reminds me the first live shows, first EP, the beginning, etc.

Luca: always the newest one, so I would say « The Dark Side ».
Where do you get your inspiration from?
From the nature, old memories. Or maybe even old memories that we never had. Kind of dreams.
Maybe we try to "musicalise" this feeling, this dreamy / weird world we have in our head.
And of course, we are inspired by a lot of different band or music: The Beatles, Australian psych rock scene, 70's soul music, 90's techno, 80's music, US rap, french electro…
What's your creative process?
Hard to describe the creative process because there are so many different way to start a song. Sometimes it comes from an old project that either Luca or me started years ago, sometimes it's a more spontaneous approach.
We are rarely together. We both work in our own lab (Léo in Fribourg, Luca in Lausanne). Then we send parts to each other and keep working on other's parts and vice versa. That way, we can move forward and avoid being stuck in some place too long.
Do you enjoy performing music live in front of people?
We used to enjoy it. But I think we especially liked the fact that we could spend time together, laughing a lot, having great discussion, visiting different places and cities.
Concerning live show itself, it was not bad at all, but we definitely aren't performers. In any case it's the current stat of mind. It could change, of course.
You are currently working on your next album. Can you tell us something about it?
It's gonna be a little bit more organic. Some songs even with a folk-touch. Of course synthesizers are still there but we record stuff like organ, piano, guitar, tambourin, etc…
Let's say… sound-wise we are inspired by 70's or even 60's. We really try to achieve this "old" sound. like if the music would come directly from the nature and not from a half-room studio or a computer.
What would be your dream project?
Leo: Nothing special. Releasing good albums

Luca: Same!
What would you do if you were not musicians?
You know, being a musician doesn't change a lot your everyday life unless you get popular. Until now we always and still have to work, like everybody.
What are you going to do after answering this final question?
Having a coffee.


Léo & Luca are the two members of B77. They're living in Fribourg & Lausanne, Switzerland.
You can find their work in Youtube, Bandcamp & Instagram.