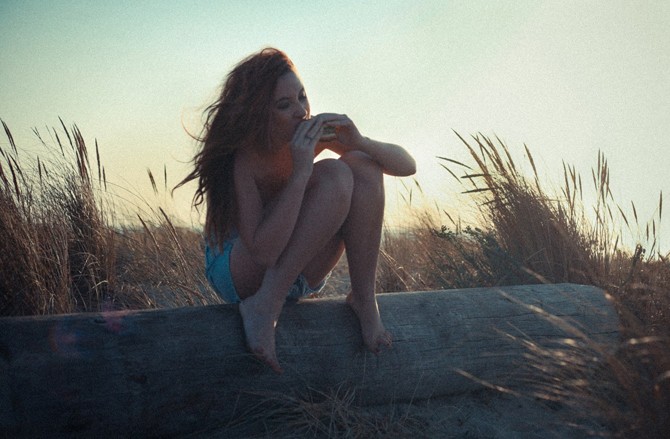 Interview of  Charlotte Mano, photographer living in Nantes, France.
__________________
Can you tell us more about this photo ? [see above]
This is a self-portrait taken at the end of last summer on a beach, where my parents live. It was my last day before going back to my studies far away from these seasides. I wanted to capture this strange feeling of freedom and regrets: simple scene of me with a burger on a log of wood taking advantage of this last moment, that's all.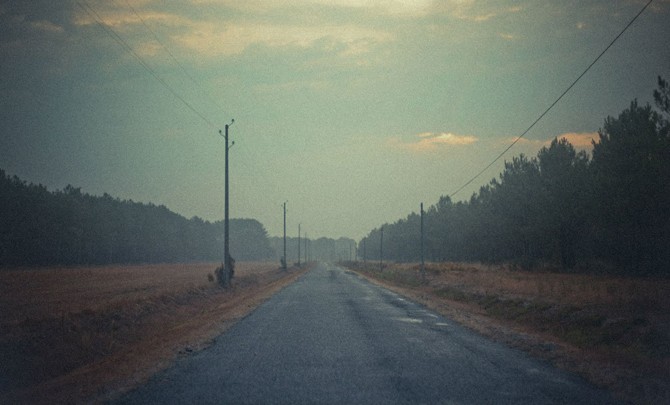 Where and when were you born ?
I was born a rainy day of april 1990, in a charming small village beside the sea called Le Porge, near Bordeaux.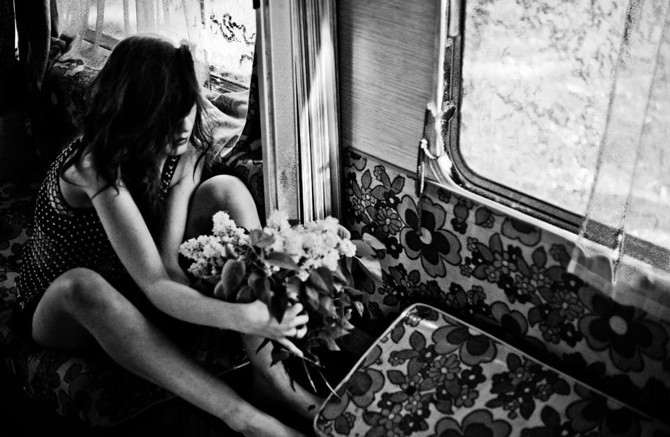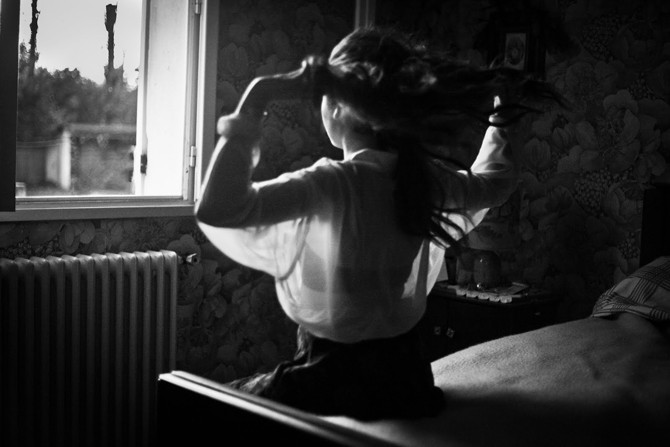 We often find loneliness and melancholia in your work, what's the intention behind ?
I think we should disregard what I photograph to associate with a naive or clever symbolic. To search emotional: utopia, worry, anguish, boredom, desires… These feelings and these emotions apply to the whole universe (universe we perceive or suffer or which we act through senses, reason, intuition…). Loneliness and melancholia in my photographs are truly an outlet. These are not kind of feeling we express openly but this is my attempt to materialize them, maybe in the aim to win over them. In fact, it's very stimulating and liberating.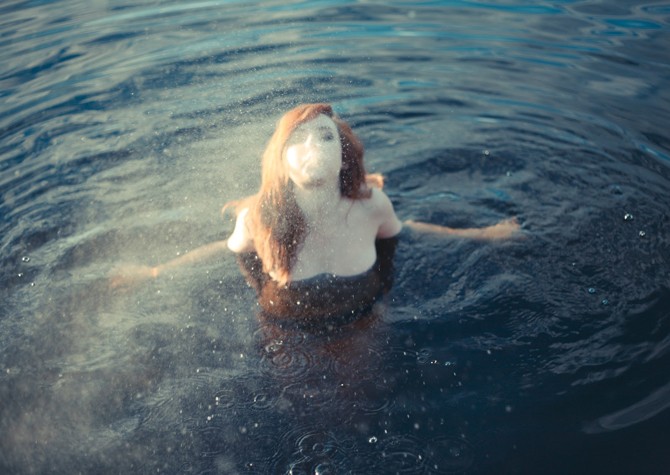 What's your equipement ?
Most of the time, I use a Canon 5d : a photographer I worked with sold me for nothing. I added a 50mm f/1.8 and a 16-35 f/2.8. I also play with my polaroids,I like the side unpredictable of these photos.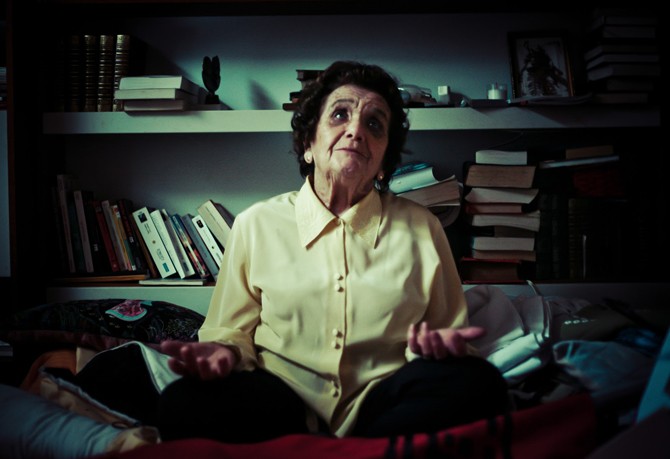 How do you find these lost places where you took pictures?
These are the places of my childhood. For now, all my pictures are taken in the village where I was born. Wild places I hated when I was a child but I rediscovered today by photographing in these familiar landscapes. These are inspiring because they are part of me and representative of personal emotions I need to express.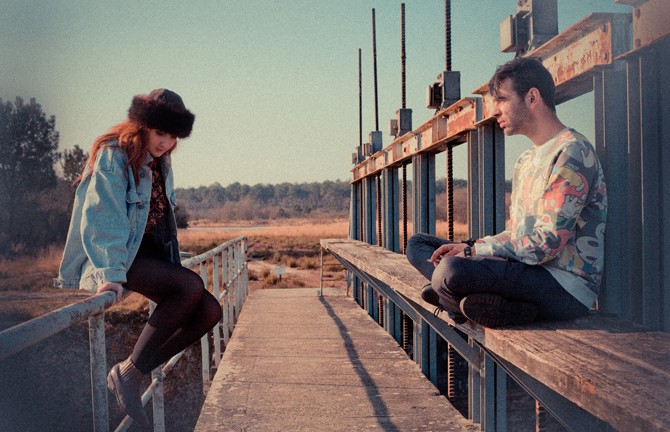 What's next for you ?
An exhibition at the University of Nantes. Moreover I will study for enter at the ENS of photography of Arles,a dream and a recognition.
Merci Charlotte :)