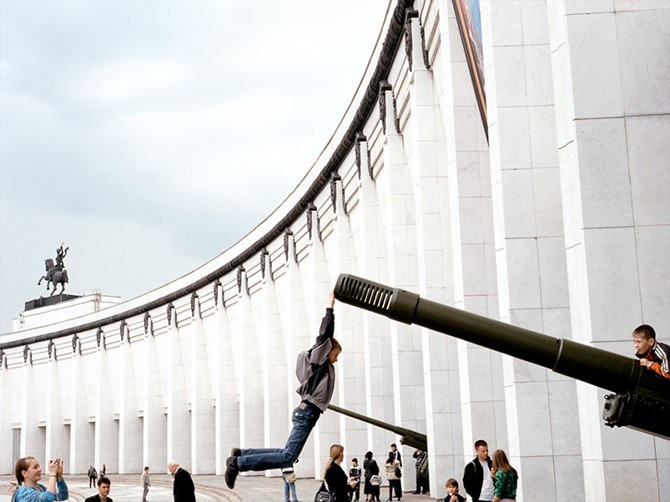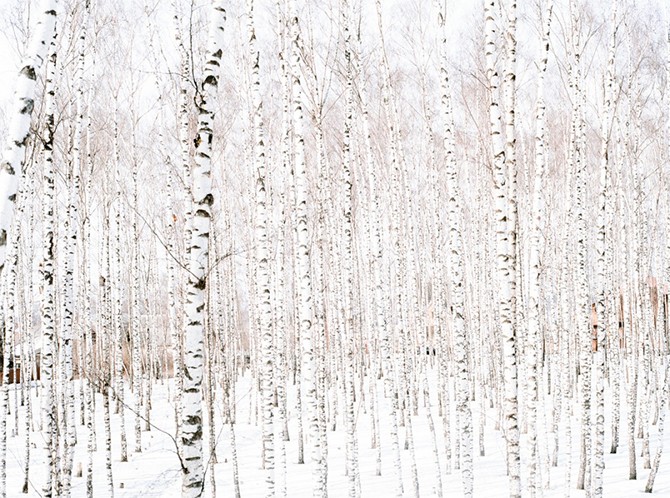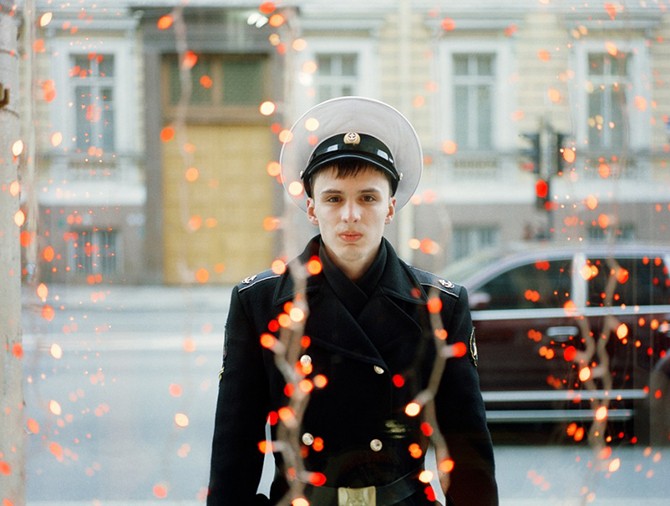 Interview with the photographer Waldemar Salesski about his series Soviet Uniform.
__________________
Who are you?
My Name is Waldemar Salesski, I was born 1984 in the Sowjet Union. 1993 my family moved to Germany and I became a german citizen. I study kommunication-design in Würzburg and graduated in photography 2010. After my Phd. I moved to Berlin where I work as an artist and freelance photographer.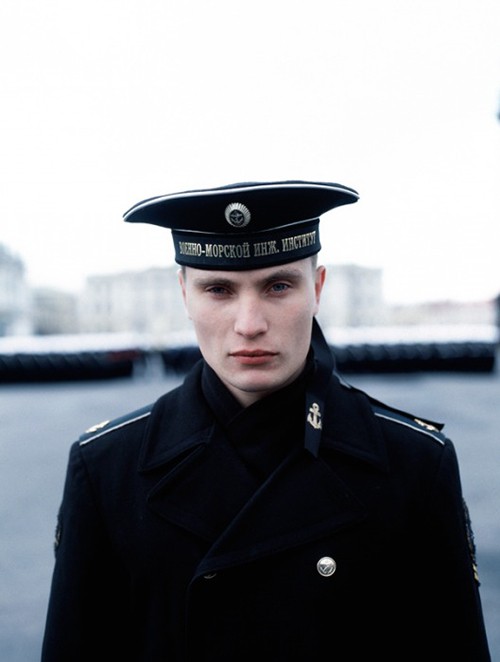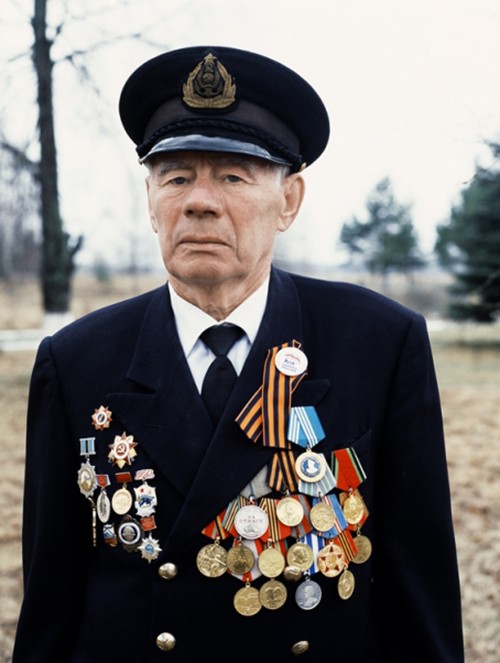 Can you introduce your series 'Soviet Uniform'?
Sensitive and melancholic, the photographs from the series "Soviet Uniform" capture the atmosphere surrounding festivities commemorating 65th anniversary of the victory in WW2, offering inside views into the military traditions of the Soviet Union and their endurance in the collective memory of contemporary Russia. In the form of reportage, Waldemar Salesski's timeless pictures show a current portrait of the Russian soul.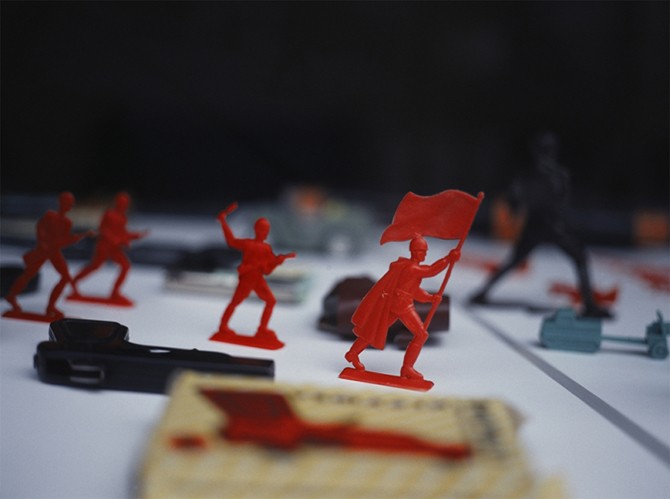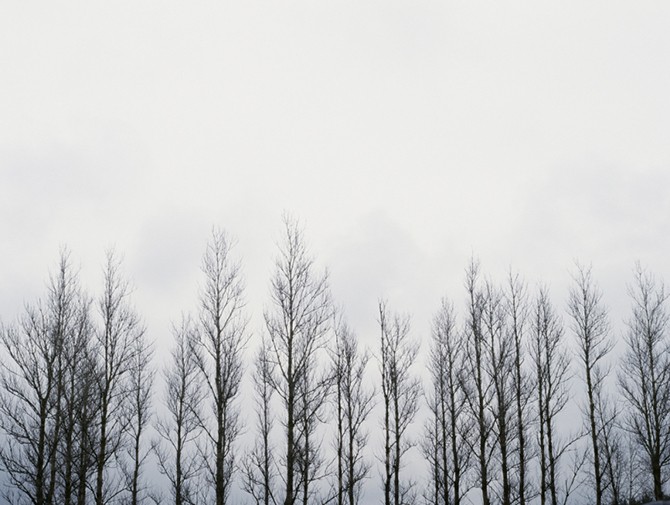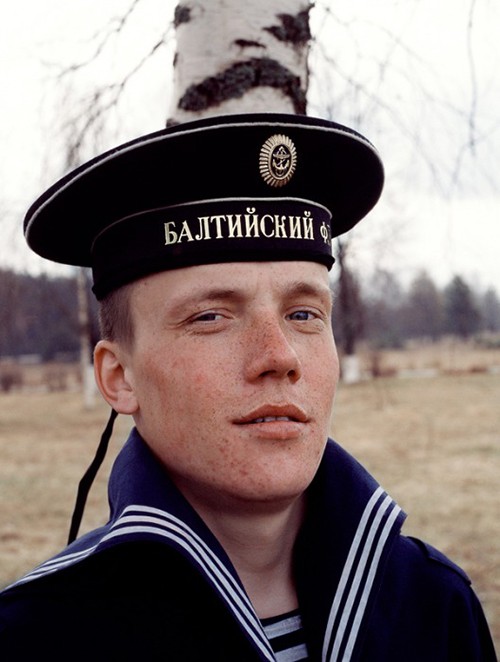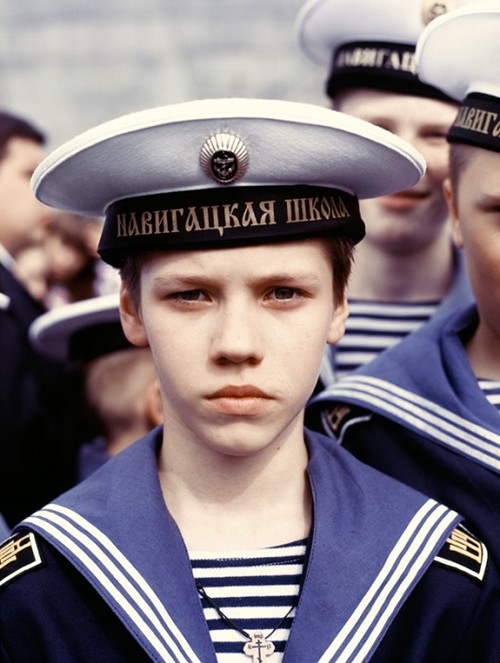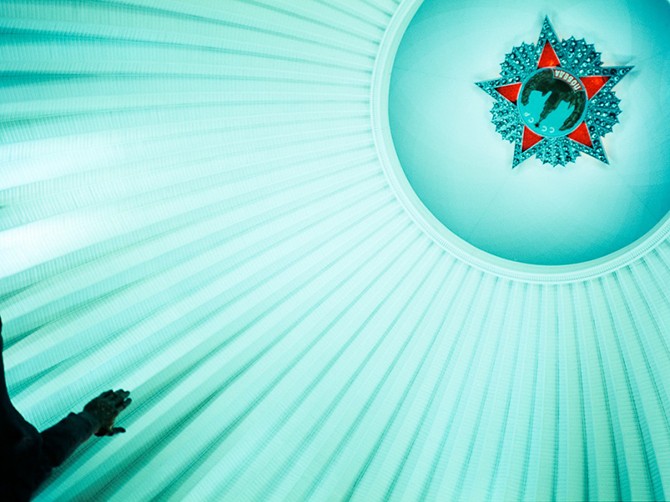 For you, which image of this Reportage is the most ? intense and why?
They all kind of intense equally for me, I had a lot of material and it took me a long time to decide, which images I show and which I reject. Maybe the hardest part of this work. But if I had to choose one picture it would be the group of young soldiers listening to a veteran. The scene reminds me of images I saw in Sowjet books and on street walls, so it is sort of a link to my childhood. It is also a very funny and ironic picture, because the guys in that images are actually actors and not real soldiers. They wearing the original uniform form 1942. They performed on a stage 2 min. after I took the picture. But the way they listing to the veteran – focused, excited, with full attention and honest interest is still moving me. It also shows how the people treads the veterans in Russia.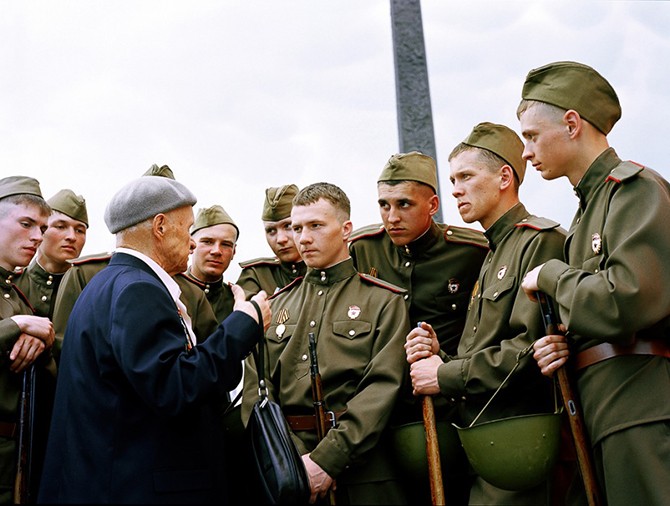 What camera did you use?
I used my Mamiya M640 camera with a 80 mm lens.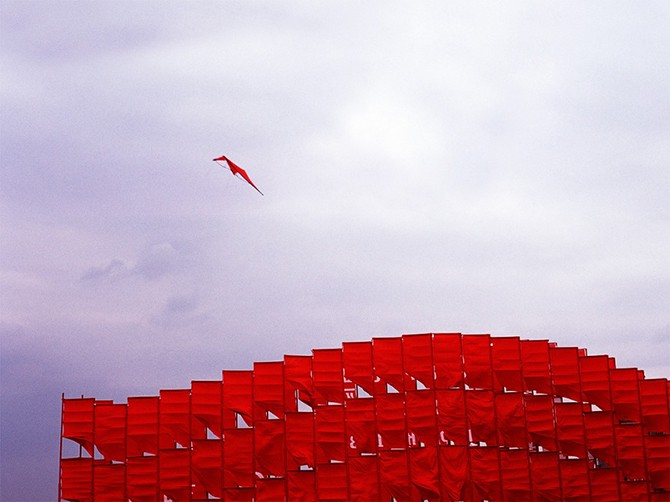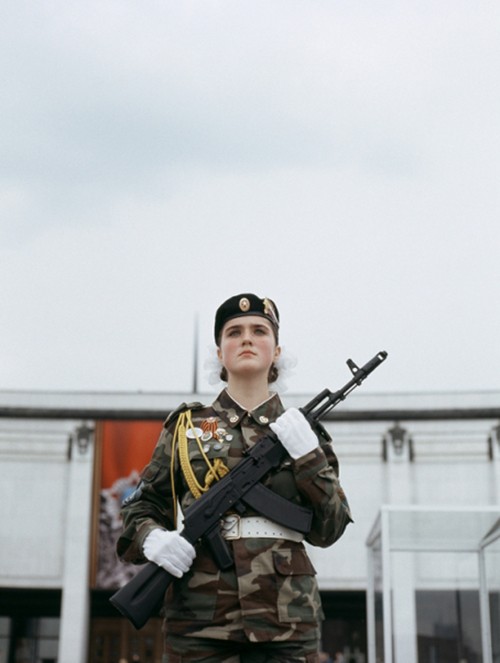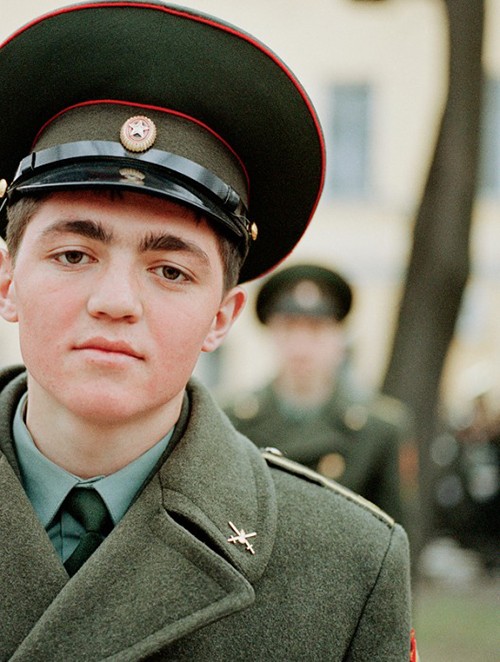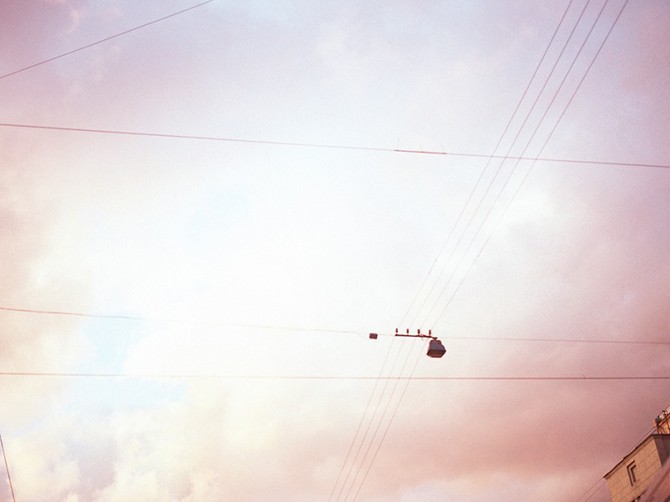 What's the background of this picture? [see below]
In Sankt Petersburg is one of biggest School for marine cadets. When I spend couple day in the city I could see quit often Buses with cadets in it. They have been driven to schools and training. In my work I was looking for scenes which will maybe never change. One day I was walking and looking for this scenes and a bus stopped right next to me. I though this is kind of a thing that will never change. It doesn't matter where, it doesn't matter when – the soldiers will be alway young, they will alway have this huge innocent eyes and there will be always be a family and loved ones, how they left behind.
Thank you Waldemar