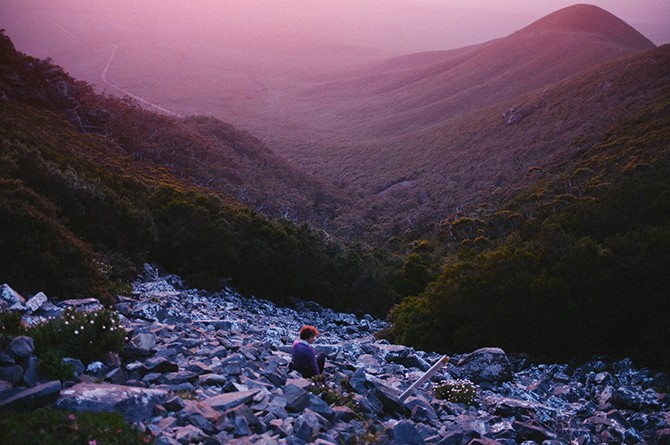 Tell us more about this image
This image spawned from two dear friends and I deciding to throw some swift plans together and drive four hours south of the city till we reached an ever-favourite Mountain range. We parked up in the darkness, made a quick  coffee to fuel us onwards and started on up the mountain!
It's rather peculiar to climb a mountain in the dark. There's very little clues as to what your walking amongst. We heard a few kangaroo's skip off as we walked into their radar, bar that there was nothing. It's only on the way back down that you often realise your walking trail was sitting right on the edge of a ridge.
It was about halfway up that we realised something magical was taking place. Once we had cleared the tree line we looked behind us and caught a glimpse of the most brilliant pink skyline. As we kept scaling the sunrise became ever more luminescent. Strangely it only ever got pinker and pinker, until we were flooded in bright, bubblegum pink and looking beyond at the range around us, the whole thing seemed some naturalistic Dr Suess wonderland! I snapped this photo on a Fujifilm X100 and I knew as I took it that it was a magical snap.
_________
Chris Beecroft, 22 years old photographer based in Perth, Australia