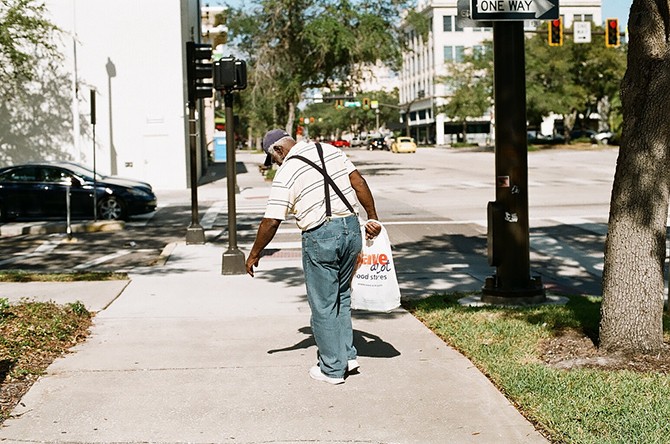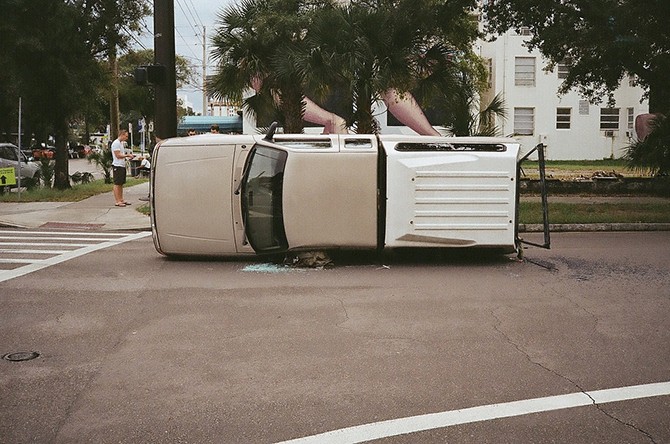 Interview with the american photographer, Derek Corneau.
__________________
Where and when were you born Derek?
St. Petersburg, Florida in June of 1981.
Are Florida cities good places for street-photographers?
I would say it's not bad. My favorite city in the States to shoot in is San Francisco however, Florida is full of especially strange characters and situations specifically in downtown St. Pete. I like that this location challenges me to focus on the details of my surroundings, compared to a larger metropolitan where you almost can't capture every single shot.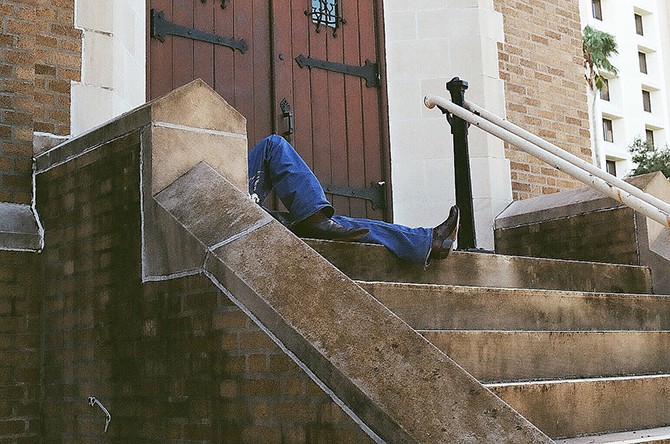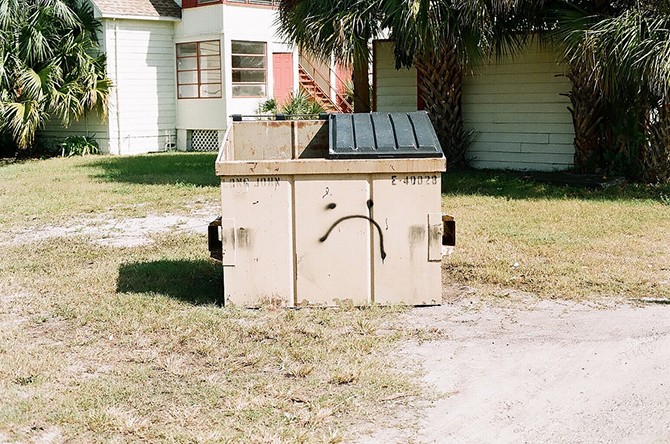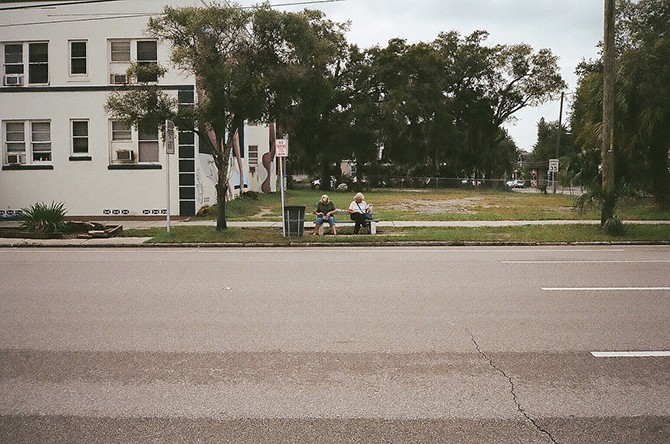 What's the background of this image? [see below]
That's some weird apartment down the street from where I live. People decorate their windows and porches with obscure items all the time.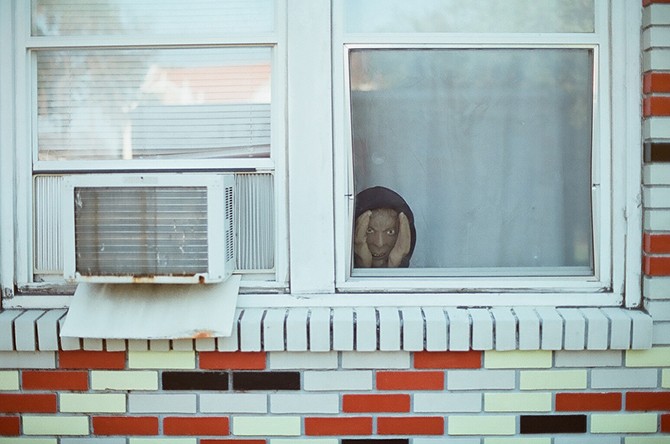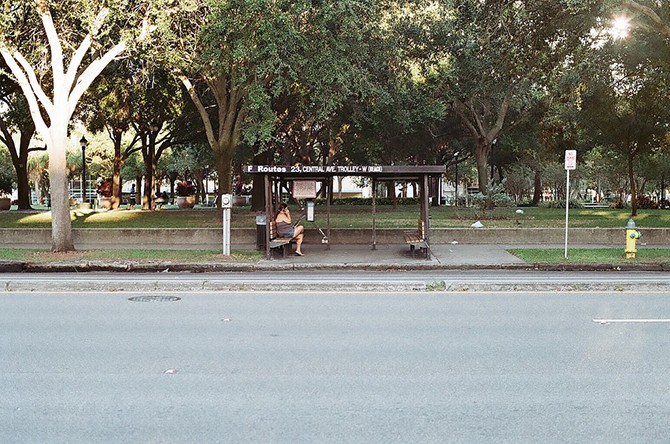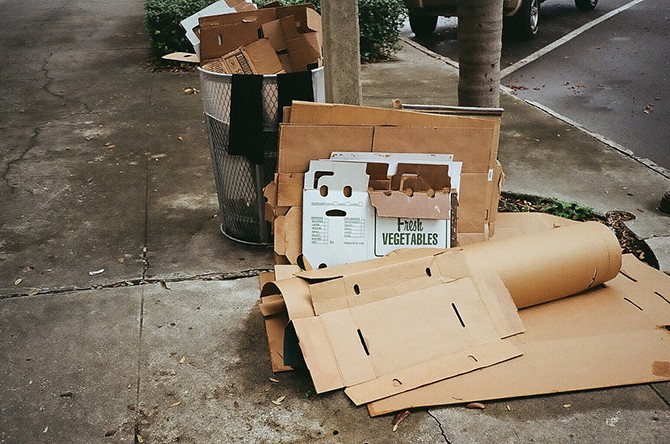 What are you doing for a living?
During the day I design websites for a creative agency called Revital Agency. After work I like to take photos and invest time in my passion Analogue Sunrise, an online collective for film photography I created back in 2009.
What did you learn with Analog Sunrise and what does it bring to your everyday life?
+ Is it a lot of work?
Analogue Sunrise has taught me that there are many talented film photographers around the world shooting on a daily basis, and that's great news. Artists are keeping this more traditional medium alive in the modern age. For me, I think the greatest thing about Analogue Sunrise is the inspiration I get from the international film community. Hundreds of amazing photos are submitted to our group on a daily basis. As far as is it a lot of work? When it is something you love and truly enjoy it doesn't really feel like "work" it is more a matter of I wish I had more time. Thankfully over the last few years my good friend Nathan Bobey from Portland has helped out a great amount and devoted some time of his own as well. I am excited to see this community continue growing and to see what Analogue Sunrise will develop to in the future.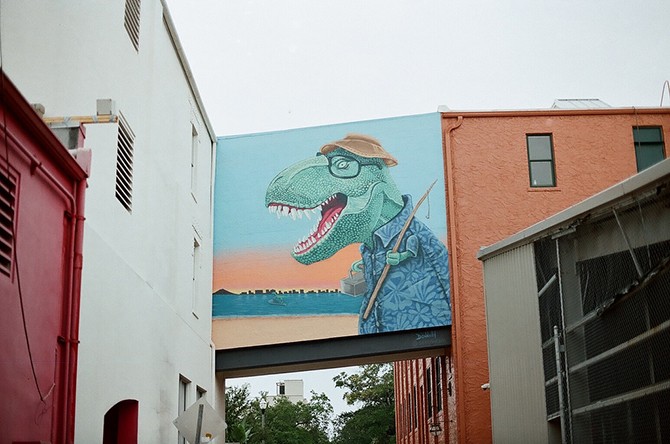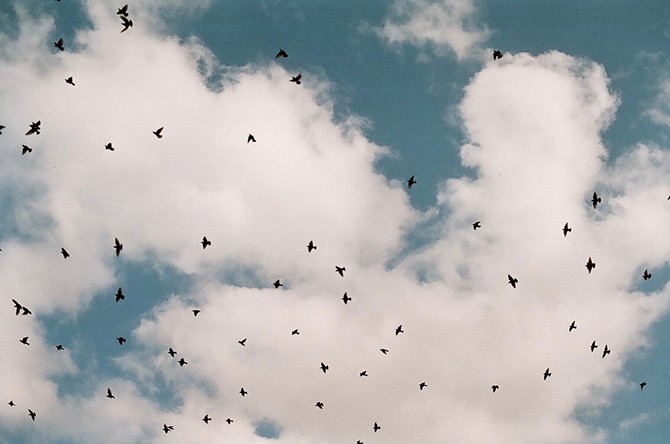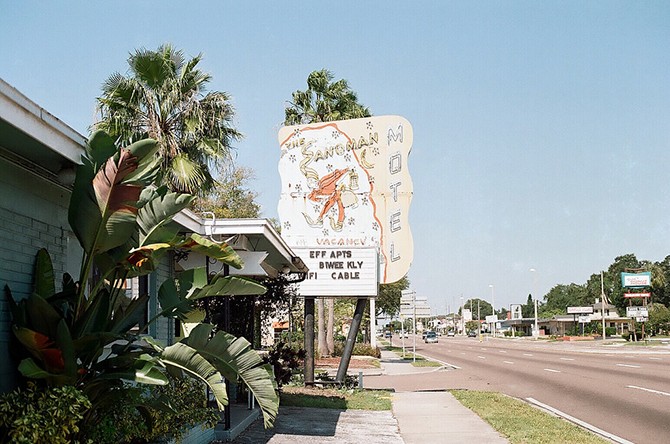 I love your pictures of old people walking or chillin' in the streets – what makes you want to capture that kind of situations?
Thank you. I enjoy capturing people in their day-to-day life. I prefer strangers in their natural state rather than a traditional portrait because these people hanging around the streets are in a way part of the city's landscape.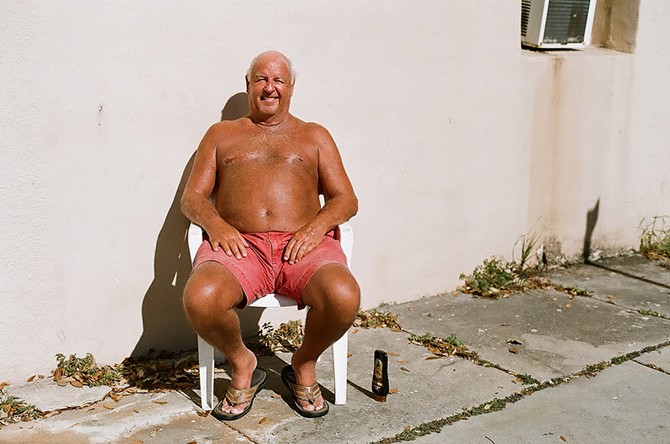 Who's that guy? [see above]
I actually don't know him. He was outside of this apartment building sun tanning in the middle of December, so I asked him if I could take his photo.
What camera(s) do you use?
I primarily shoot with a Canon AE-1, Fuji Instax Wide 210, & recently with a Contax T2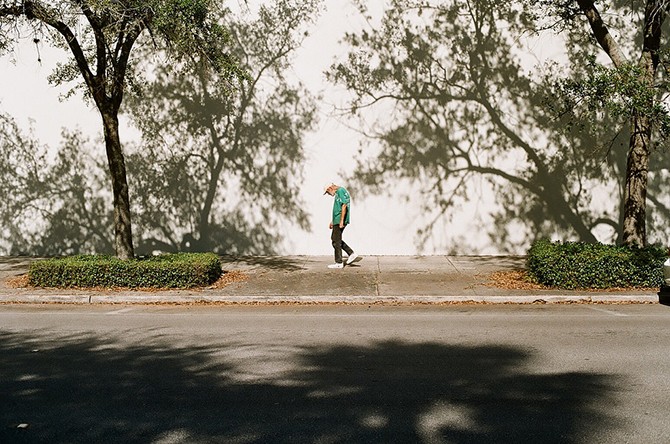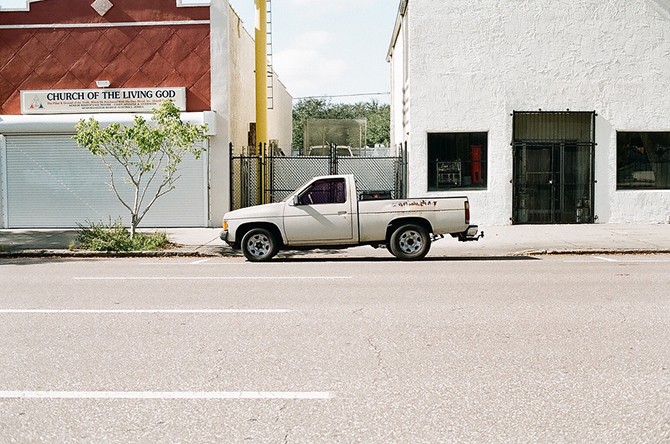 What are you going to do just after having answered to this final question?
Well if it wasn't a raining outside I would be out shooting. But since it's rather wet I will probably just lay down, relax, and enjoy a good read.
Thanks for your answers Derek.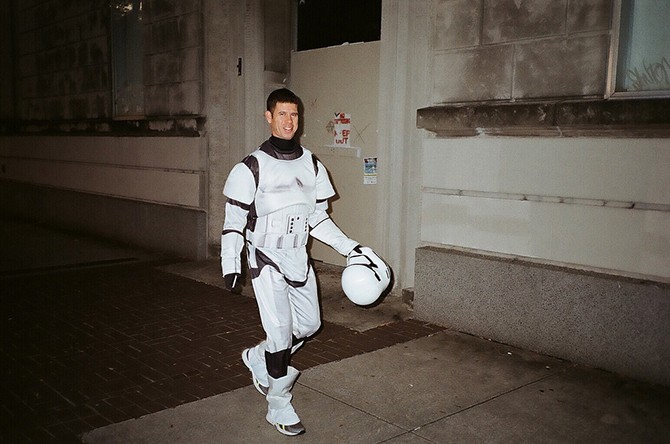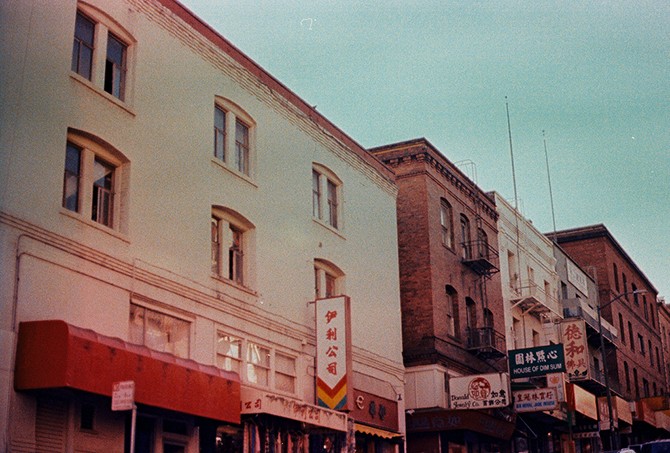 + flickr.com/photos/derekcorneau