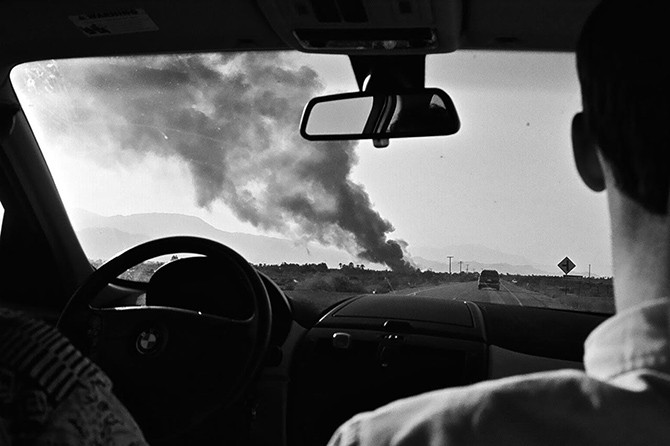 Tell us more about this image
I took this photo a year ago while I was living in Redlands, a small town in Southern California. The whole day was very surreal – a couple friends and I drove deep into the desert to visit Salvation Mountain, an enormous handmade shrine in the middle of nowhere. When the sun began to set we drove home down a straight, flat road; the kind that wavers on the horizon like a hallucination no matter how long you've been driving. I was in the back seat fiddling with my camera when I looked up and saw smoke billowing from the side of the road. We slowed, turned our heads in unison, and drove on silently. We couldn't tell what had happened, but for me this photo (made with a 35mm Canon Rebel Ti) retains the strange tension of that moment.
_________
Tessa Bolsover – 21 years old photographer based in Portland, Oregon.