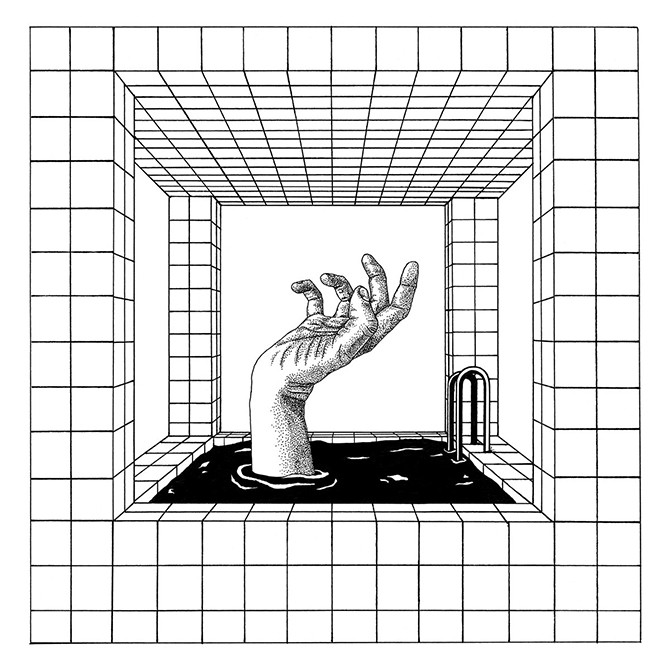 Interview with the french pianist and singer Romain Lallement aka Lenparrot.
__________________________
Can you introduce yourself?
My name is Romain Lallement, I'm 27, I'm author, composer and performer.
My solo project is called Lenparrot. Amongst my other projects, I have been keyboardist for three and a half years and for Raphael D'Hervez and his solo project, 'Pégase'. I'm also the singer of 'Rhum for Pauline', the band with which I started 9 years ago.
Are you the only one working on the Lenparrot project?
Lenparrot is a actually a trio in the city but a duo on stage, and there's other people gravitating around. I write, compose, produce and arrange everything. Nicolas Bataille produced all the Lenparrot tracks – his personal project is called 'Maethelvin'. I also work with Olivier Deniau, both on stage – he plays keyboard, the choirs and the machine – and in the studio, for the production and arrangement. I'm pretty neophyte with the computers. Basically, I'm pianist and keyboardist, Nicolas is helping me mastering softwares like Logic or Ableton. This naive relation with technology allows me to entirely focus on the songs, I have a really clear idea of what I want to do and that other pair of hands can control a bit. This is a project between friends, they know my universe and help by giving their opinions about the arrangements, in order to enhance things.
Are you from Nantes?
I was born in Paris. I lived there for 10 years, I'm living in Nantes since 2004.
Does Nantes and its atmosphere inspire you for your compositions?
Yes, well especially the experiences and memories. I want to muddy the waters, this is what I find original. In my videos you can recognize parts from Nantes or New York City. In the music videos created by Johanna Benaïous and Elsa Parra, things are more opened, we don't want to put that much references. In my first song, 'Les yeux en cavale', the narration is a bit too straightforward, while I prefer the interpretation and reading levels, the story might be too characterized.
How did you get in contact with Atelier Ciseaux?
I discovered Atelier Ciseaux when they released one of the Tops album, a Montreal band. I spent some time listening to the label's stuff.
I worked at the 'Bar du Coin' in Nantes for a few years where I was in charge of the musical programmation. In 2014, I booked 'Police des Moeurs' – which is another Atelier Ciseaux's bands – and Rémy Lafitte (founder of the label) acted as "tour manager" at this time, that's how I met him. I sent him "les yeux en cavale" saying that I would love to work with them, he agreed, I was really glad.
What's the essence of the Atelier Ciseaux project?
Rémy Lafitte would talk about it better than me, but I think his premise and the ethics he tries to defend is to avoid setting limits and trying to release things he likes. This is a little house, a discrete label with really sensitive projects and something pretty independent in its nature. He doesn't look for the 'hit', he's into a new defence of the emotion. When he's seduced, he just goes without asking questions. There's some really beautiful and refined things in his catalogue – Best Coast, is a good example.
Can you tell us more about your visual identity?
Whether it's for Elsa and Johanna (music videos) or for 'A deux doigts' (Anne Chamberland & Grégoire Canut, graphic design), we have a trustworthy relationship. I believe there's mutual respect and a full confidence in their respective works as well as a common desire – not to do only a 'one-shot' thing but – to create something beautiful which is an integral part of my universe. Lenparrot is my solo project but they are a core part of it. Most of the time we talk about what the song is about.I love the allusions and implied references. The name 'Lenparrot' is one of them. It's a reference to Baxter Dury's first album called 'Len Parrot's Memorial Lift' (2002), which means a lot for me and which is pretty different from what he did after, but I found it really effective. This music sounds like a modern reinterpretation of the Velvet Underground, without the experimental side. When we work on the visual and graphic identity, we first discuss a lot about the references of the song's name, Sometimes I give them a clear idea from the title, the lyrics or the general atmosphere and they have 'carte blanche'. What's interesting is that they didn't limit themselves to a basic reading of my story.
Why English?
In order to hide. With Atonin Pierre (guitarist of 'Rhum for Pauline'), we set up the 'Souterraine Party' at the Lieu Unique, an exclusively french set, and I realized that my voice tone is different. This is also my influences, I grew up surrounded by the American and British culture. I want to include myself in a wave of English pop because I feel the language sounds differently and I find it pleasant. Moreover, this language is international, it travels.
Have you ever had the chance to do concerts abroad?
I played once in a festival in England with Julien Gasc (@ Tower Hamlets Cemetery Park, London / July 28th 2015), that was an amazing experience. There's something being French, playing mostly in France and singing in English, the audience can remain in the vagueness. When I played in London, the public could potentially understand everything, that was rather thrilling.
What do mean when you say that the English allows you to hide?
Too frequently, I find that the french public categorize you a bit precipitately, directly stamp you "chanson à texte" (lyrics song) when you sing in French. I consider that I do 'minimal pop' and in English it makes it, everybody finds it normal, I doubt I could say the same things in French.
You were talking about a voice with RnB tones, is it a reference to D'Angelo?
A reference I don't know but he's someone I have a lot of consideration for. The album 'Voodoo' (2002) is a masterpiece. Maybe in an even more obvious way because I listened to it a lot few years ago, I think the latest mind-blowing album in this new soul RnB style is 'Channel Orange' (2012) by Frank Ocean.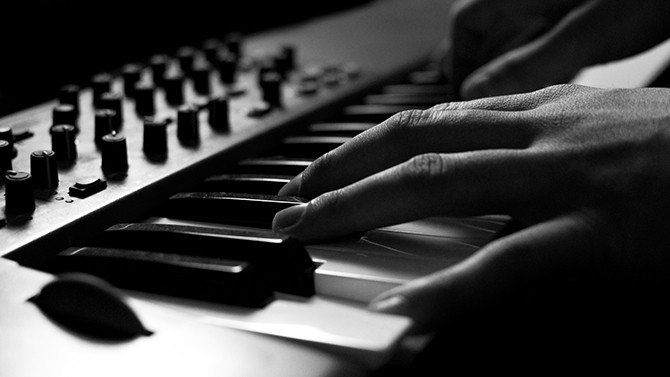 Have all your childhood influences – video games, music, tools, books – inspired you for this Lenparrot project?
Yes of course! But not really for the video games, I've never been a gamer.
Maybe that's why you have less connexion with the electronic music?
Yes maybe – I've never been tinkering my Super NES or my GameBoy to create music. Music has always been my main source of inspiration, my source of creation. The discovery of 'Queen' when I was 5 years old has been something that has upset my life. Yes, I play with reminiscences, memories, there's a lot of this type of things. Even when I was a teenager, even though I'm not that old. There's a lot of readings indeed. The graphic novels by Daniel Clause are parts of what stayed in my mind – the universe he deploys, the things told and the very pragmatic way of writing. To talk about completely unreal stuff, a bit nightmarish world, always at the edge – like the fictions of Charles Burns, I love these too.
With which instrument did you begin when you were a child?
My first instrument has been the piano. Then, I've played percussion for a long time. I think I would be a pitiful drummer today, however, playing with percussions and drums helped me giving a lot of importance in the articulation of rhythm sections of Lenparrot. Like a game with a square structure in front of you and you having fun dismembering it in order to create something deliberately wobbly. I find it more interesting than a simple two four.
In which format was released Naufrage, your new EP?
Aquoibonism which is my first EP was released in a hundred of copies cassette tape, it was sold out very quickly in a month and a half, because I think there is an attachment to the object. Naufrage came out accompanied by Aquoibonism on side B on vinyl. The double EP is called Naufrage / Aquoibonism.
Any other projects?
I am beginning to shape a first album. Today I have a half or two-thirds (around eight or nine tracks) of what could be an album but I would like to have a little more to be able to choose and articulate everything rightly.
You seem to be really fast in creation?
Yes, I am pretty productive these days, it is also the result of this project, Lenparrot is born of the vital need to write – without emphasis. When I restarted it was very productive very quickly. There was a kind of upgrading, I wrote a track every two months, and then a track every month, and at the moment I am rather making two tracks per month, something like that.
What is your lifestyle?
I worked in a bar, the "Bar du coin" in Nantes for three and a half years, where I also did the music programmation, and I always played with 'Rhum for Pauline' and 'Pégase' in parallel. So I alternated my job and touring. I began to feel restrained by my job hours, so I stopped in March 2015 and I tried to have my 'statut d'intermittent du spectacle' (entertainment worker status), I'll get it next week.
So you've been 100% in music for a year.
Yes, it's been a particularly rough year financially, because I was not able to reduce my pace of life, and with 1,300€ less monthly, it was a bit disastrous. But it will get better and I know I made the right choice, it's going to be easier. It was taking a risk, which is worth it. Today I feel more relax, but we would have meet three weeks ago, I was a bit anxious. It was the dark side of doing this, I had all my time, but cons, financial worries – although it's temporary – really dragged me down. It's not nice to be always on alert. It is also this risk to take to fully assume to be an artist, it is also to endanger myself, this is what I always wanted. Since I was 5 years old I have always told my mom I'd be Freddie Mercury.
Did you have other passions as a kid?
I did quite a lot of theater growing up before my music projects, I thought of becoming an actor, but no. I think I always wanted to make music and I always managed to tell myself that I would only be good at that. I didn't let myself too many other choices. And to go back to being a full time singer, you can finally take responsibility and assume what it takes only when you decide to fully invest yourself in.
Would you like to write or compose music for films?
I have more or less experienced this exercise once with a friend, Cyril Pedrosa who is a cartoonist. He asked me to work on the arrangement of the music for a short film he wrote and directed. I'd love to do more, it's a great exercise. In general I tend to visualize my songs before writing and arranging them, I think it's also what is reflected in the music I write and it wouldl be really interesting to reverse the trend, to have the images in front of me and to find harmonies that can match. Félix Amadeus, who directed the music video of Les yeux en cavale, has different short film projects right now and I'm thinking to work with him on his projects.
According to you, what are the best conditions to listen to you EP?
It's not ideal in background, I don't want to sound snooty, but it is a music that requires some attention. It also is a nice object so I would say first thing first you should listen to it in vinyl, by yourself, with friends or someone you like, on a Sunday morning just after you wake up, with a cup of coffee, window open, the weather is nice… Or with headphones it is a good experience because there is a real refine work in the arrangement and there is an important part about silence and stripped of in the production.
Are you spontaneously listening to your EP yourself?
Yes sometimes I happen to listen to it maybe once a week, but I don't know if I would answer the same in a year. But yes, because I can't help to find the object very beautiful and to be very proud of it and very happy. But I really try to work, to have maybe a dozen tracks, actually I am aiming fourteen – I really like this figure – to reduce a little bit and to have ten, eleven, and tell myself what is actually my first album. I believe I'll be able to finish it around the end of May, and then I'll look for subsidies to produce it where I want, with the persons I dream of.
How do you compose your songs?
The inspiration can come anywhere, anytime, but it is often in my living room, when I am at my piano that I refine and finalize the songs I write. The last song I wrote, we were playing on live on France Inter, we were Olivier and I stressing out, and they had the really good idea to install a piano backstage. I tried to calm down by playing a bit, and something happened, with Olivier we thaught "Hey, that's pretty good!". I got back home and the day after I recorded it. I was very happy, it allowed me to untie something because I was beginning to rehash two or three songs that I know to be good, but I am paradoxically pretty slow to make them. I keep the tracks in my head a certain period of time, I got to think about them, work on them a lot before I decide they are done.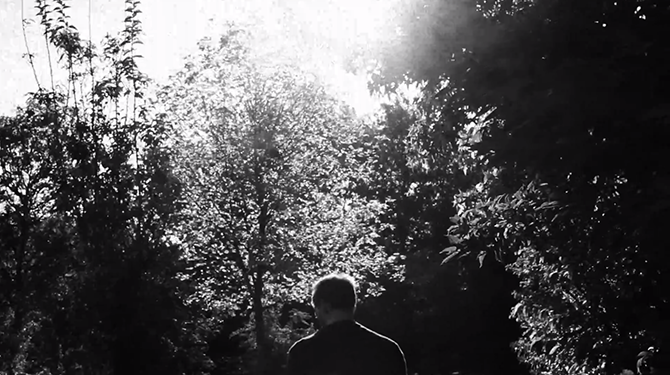 If you had to choose a color to define your project?
My covers are black and white, so I'd say between dusk and dawn, it is not dark night and at the same time it is not either « broad daylight ». There is an "end of a sunny day" color, early evening. And you can see it in the works of "à deux doigts", there is a sort of darkness but it is not desperate and in the aesthetic work of the girls (Elsa and Johanna), it's rather colorful, but behind the very bright colors, one can feel there is a sort of tension, an anxiety, it is an in-between.
We listened to the radio show Broken Art Club, had you already written Dévot at that time?
This show was a great exercise. It happened it two periods, like I said between the moment I write the piano part and the moment I record, I always give the things some rest, just to mature the track, and try to go a bit further. But very often the first one is the one, but I always have the opportunity to modify it. So at that time I had not yet settled Dévot so there was the basis of the piano and voice but I do not really know what I would do with it. I sent it to Christopher and Felicia for editing. And when I came back to Paris, they listened and asked me to send them a first version a bit arranged.
Do you have a lot a shows coming?
What is coming next in Nantes is at the Manoir de Procé April 3rd. I have a dozen of other shows until June, I hope going to festivals in the Summer. I'd like to play more, but it is ok.
What are you going to do now that this interview is over?
I'll have some drinks with Lola, Arnaud and other mates.
Merci Romain !
– Interview by Anaïs Desneaux & Robin Palvadeau