Hi Maxime, who are you?
My name is Maxime Daoud. I am 32 y old. Born in Paris. Raised in its suburbs.
I'm a musician living and working in Montreuil.
How did you get into music production?
I do music since i'm 7 or 8 y old. I started with the clarinet at the conservatory. I kind of liked it although it wasn't so personal. It was more a way to use my time as a child when i was not at school. Music became a way to express myself when i was a teenager. I started playing bass, had my first bands. At the same time my older brother decided to start a musical career as a saxophonist. There were often rehearsals at home with people who destined theirselves to be musicians. I participated often and learnt a lot. After high school i studied medicine. Nevertheless i never stopped music : practicing, recording, giging all along. In 2015, while i was working in pediatrics i decided to devote my self to music.
Did being a pediatrician before have any influence in your music today? Will you ever return to medicine again?
Oh yes, i guess it does. As any part of my life experience it has an influence on my music. I think that creativity is feeding by a lot of things. You can be conscious of some of it and try to use it as creative tools ; others, like your personal history, shape you and your sensibility and there is nothing you can do with it. At some point, i tried to analyse and link my experiences in medicine and music and the common point i found was the care. I pretty liked this explanation i made to myself so i kept it :) I don't know yet if i will return to medicine again. Nothing is excluded. Sometimes i miss medicine but for the moment return to it is not in my agenda.
What do you like to do when you're not creating music?
Thinking of music, talking about music, listening to music…it's true that music is a big part of my life but otherwise i don't have any uncommon hobbies, i like spending time with my family, friends, reading, watching movies…
Where does your artist name Ojard come from?
Before releasing my album "Euphonie", i had recorded some songs under the name of JAROD. I had not a real purpose, JAROD was a sort of lab which allowed me to create and collect music of all kinds. At some point i wanted to put together some of these songs on a tape. So i went to SACEM to submit it before releasing it. When i told her my pseudo the counselor strongly advised me to change to facilitate my referencing because there were already a lot of JAROD in their register. I wasn't attached to that name which was initially a joke. So i made a little linguistical twirl to find in three seconds OJARD. Finally i like this name and i think that it fits pretty well with the project.
You do the music for the french social intimate podcast, Transfert.
How did your collaboration start with her creator, Charlotte Pudlowski?
It was the very beginning of "Transfert". A friend of mine was working on one of the first stories as a journalist. She introduced me to the team of "Transfert" because they were looking for musicians to compose original music for the podcast. There has never been a real directive for the music. From the beginning it's done collaboratively and empirically. I try and propose music. Production gives me feedback and i make adjustments. Episode after episode we are shaping the music of Transfert and developing the skill to find the right balance between the interview and the music.
You said « my music exists alone, without image, without representation and if I put illustrations on, I'm scared that it limits imagination. ». Is that why you choose to work on podcasts?
Yes i said that. If i remember well, i was asked why i did not make videos for this album. Like everyone else i thought about it because today it's the norm and i had heard that a musical project can't really exist without videos. But i had neither the ideas and the skills to do it myself nor a candidate in mind to collabore with. So i didn't do videos. However i'm not against the videos and i do not exclude to do it in the future for Ojard. I know that it can help to promote a musical project and assist people to identify it. But as a music listener and consumer i find that the video content by delivering an all-done imaginary frame the work of mine and also distracts my listening.
There is no causality between this point of view and my work for the podcasts. But it's truth that im interested by the sound as media and the podcasts give me the opportunity to satisfy this interest.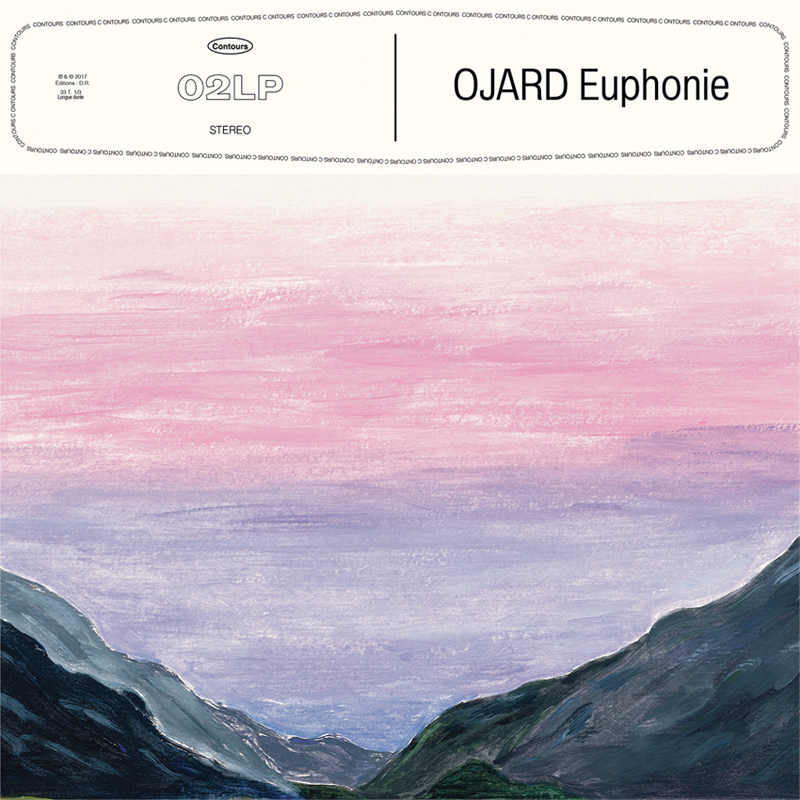 Tell us about your album Euphonie. You were bedridden when you composed it. Do you think that things would have happened differently if you were not?
Yes probably. Being bedridden, physically constrained to stay home most of the time is part of the story of the album. It gave me a lot of free time to play and compose music. After this period i even reconsider boredom as a good fuel for the creation. At the moment i'm working on new tracks for Ojard. I don't have as much time as i had during the writing of Euphonie and i know that these conditions are currently shaping the music to come. Sometimes it's frustrating and i wish i had more time but finally i think music recordings as testimonies of moments of life and it helps me to be less hurried. As i write above the creative process is a partially controllable thing and i accept that.
How did you choose the visuals for this album?
The visuals has been made by my friend Timju Jeannet. We met at Lausanne when i was working at the hospital. I followed and liked his work. When i wanted to release the first works of Ojard, i thought that our two works could match. Some of his illustrations represented very ordinary situations with characters mostly motionless who gave me the impression to listen to something. In this way, i found it musical. I shared my track with Timju and asked him to do what he wanted to do. The visuals of the album are the results of this "Carte blanche".
What is your favorite track on the album? I personally love "Phonogénie", it reminds me Swingin' Spathiphyllums from the album Plantasia by Mort Garson.
I'm glad you like this track. Thanks. "Plantasia" is great. It's funny because i was told about it after the release of the album. It's always strange to discover a twin music after the fact. It's hard to answer this question! I like and dislike all the tracks for very different reasons. I remember when we recorded the album i preferred the most recent songs ie "Dormir" and "La question". Now i'd say maybe "Plage de La Concurrence" because it stands well for the whole album.
Do you enjoy performing music live in a concert hall in front of people ?
Yes a lot. I've played live since i was a teenager and i always loved it. It is the time for catharsis to share with the other musicians and the audience. Sometimes it gives you the opportunity to catch magic ! Most of the time i play live as a sideman bassist for other projects as Forever Pavot, Adrien Soleiman or Ricky Hollywood. For Ojard i played other instruments like guitar or synth. It's new and exciting !
If you could perform a duet with anyone living or dead, who would it be?
Oh! Here is one i've never asked to myself. Sorry, i don't have answer for this one but i can definitively say which band i would to see live if i could. It would be the legendary quartet John Coltrane formed with Jimmy Garrison, Elvin Jones and McCoy Tyner. I've been listening to the music of John Coltrane for more than 15 years now and it's still the one that moves me the most.
Do you accept this answer ?
Héhé, oh yeah! What do you like to listen when you do the dishes ?
Ahah! i don't have a specific dishes listening. Most of the time i do the dishes in silent. The sounds of it are enough. When it's music, it's the music i currently listen to. These times i listen obsessively to the Marvin Gaye's "What's going on" and i'm telling to myself i want to play all the bass and guitar parts of this masterpiece.
What's next for you ?
Working on new tracks for the next Ojard. Workings for others, mostly in studio. Otherwise keep doing podcasts.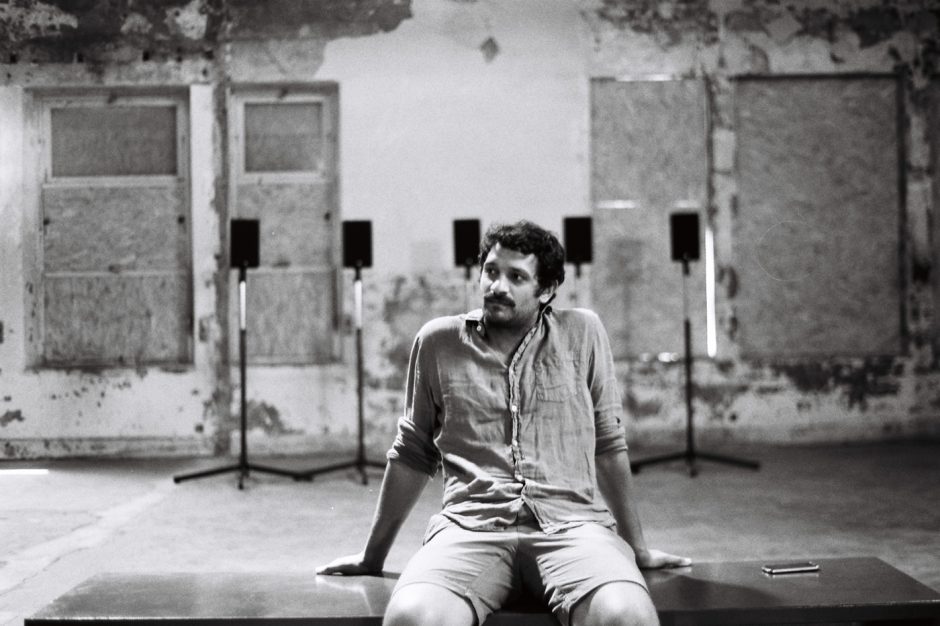 Maxime Daoud in a french musician living in Paris. You can find his work on soundcloud, spotify or bandcamp.