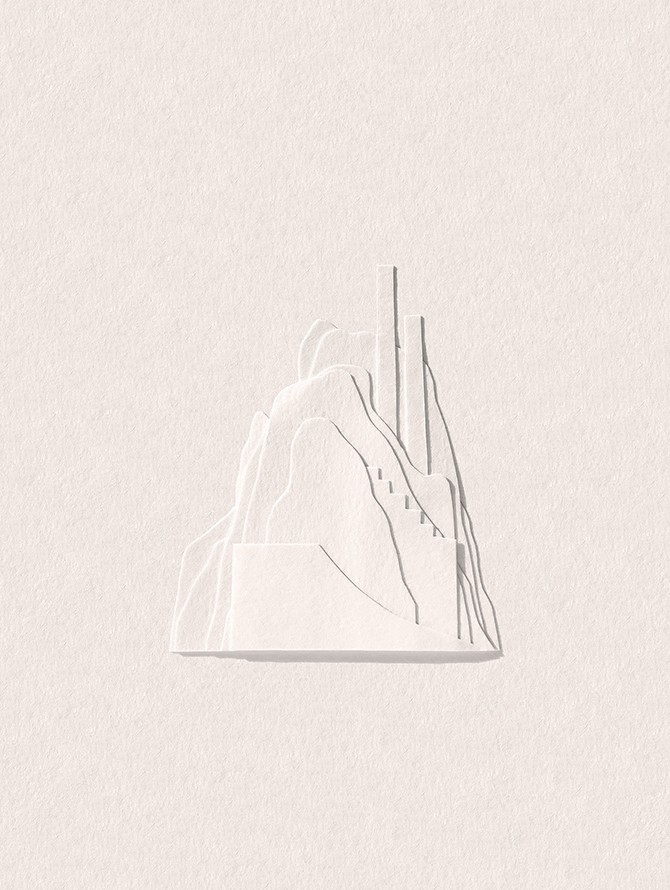 Interview with the english artist, Matt Lee. You may have already saw his great Indian Matchboxes collection project.
(He collected over 700 matchboxes across India!) But today we are talking about his paper landscapes series, 'Death Landscapes'.
__________________
Who are you Matt?
I am an artist and illustrator from the UK, currently based in Bangalore, South India. I initially moved to Bangalore in 2007 to take up a faculty position at an art and design institute and though I only intended to stay for a couple of years, I quickly put down roots here. Before I moved to India I worked in London as a freelance illustrator for publications like The Guardian and FT Magazine. More recently I have shown my work in galleries and have had the opportunity to exhibit across North America, Europe and Asia. I have a passion for Indian matchboxes, surf music and preppy clothes.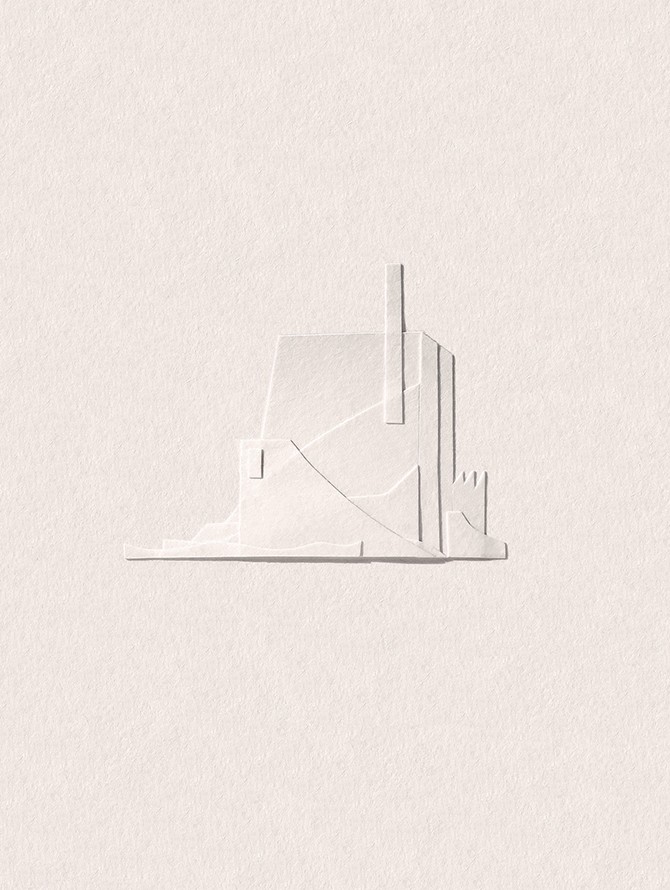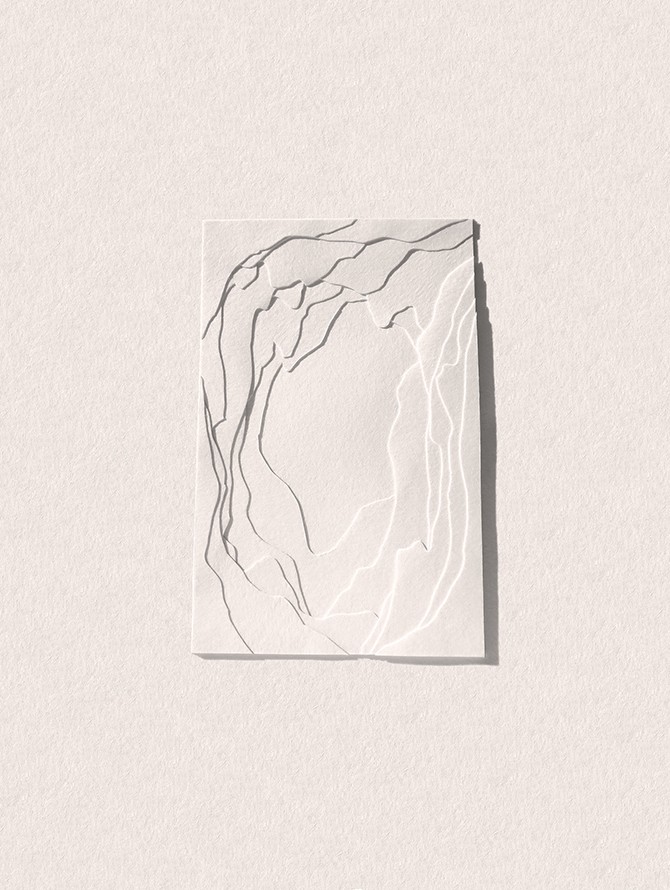 Why is your paper landscapes project called 'Death Landscapes'?
This is a question I sometimes get asked about the project and I like the ambiguity the title provides. I am interested in the various semiotic relationships between text and image and I think the title is important because it helps frame how the work is perceived. Like many of my other projects this series explore themes of presence/ absence, form/ formlessness, permanence/ impermanence and the title is a link to that.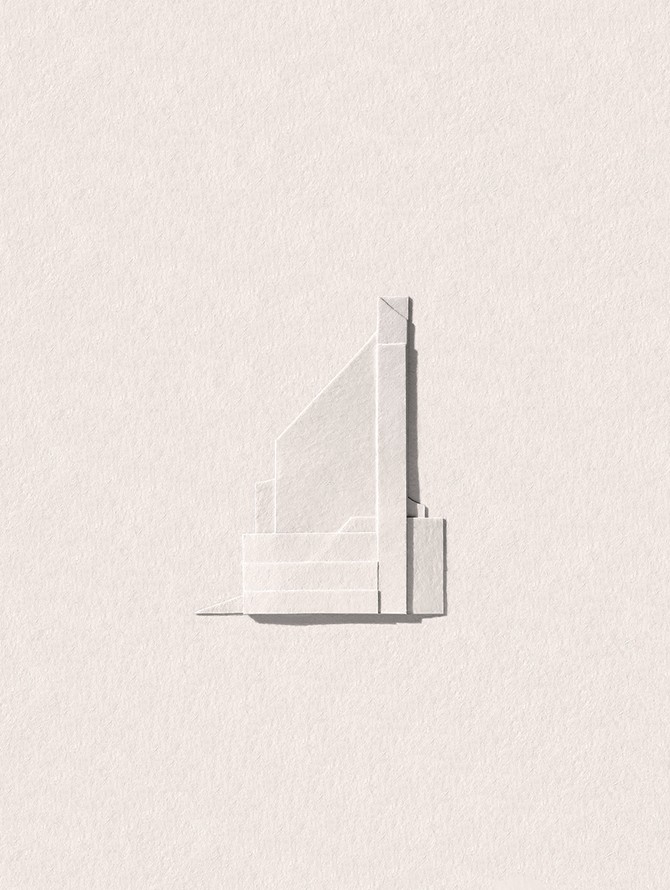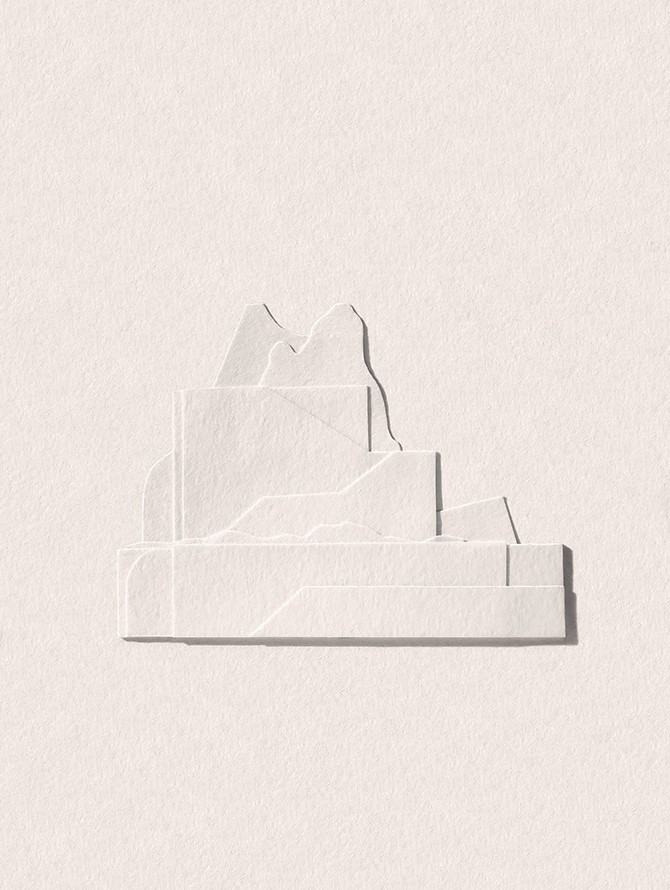 We can see a clear progression between the first and the third series of this project (I / II / III). You reached a really mature and minimalist approach. How can you explain this evolution and why did you drop colors and textures? Do you think this project could change once again with time?
The Death Landscape project began in 2008 and it is something I have revisited several times over the past few years. The evolution of the project follows a similar progression that has taken place in my practice over the same time period. Coming from a background in commercial illustration I have always been interested in the theoretical processes and practical boundaries of communication and this project allows me to explore these interests in a variety of different ways. It also allows me to explore a very limited set of iconography and see how far I can push it.
Before I started the third series I found I was becoming frustrated with the amount of time I was spending working on the computer and I was eager to do something much more tactile, intuitive and meditative. Working in a minimal way, I became engrossed in the process of making these small and delicate paper relief constructions that both welcome and resist embodiment, while contemplating aspects of form, structure, line and space in relative visual silence.
I do have a fourth series in mind. The last time I was in the UK I visited Christchurch Priory on the south coast of England and I was really fascinated by the ornate patterns and textures on the back of old gravestones, which are created by lichen and fungus. I have created a photographic archive of these and I plan to collage and manipulate them in the next series.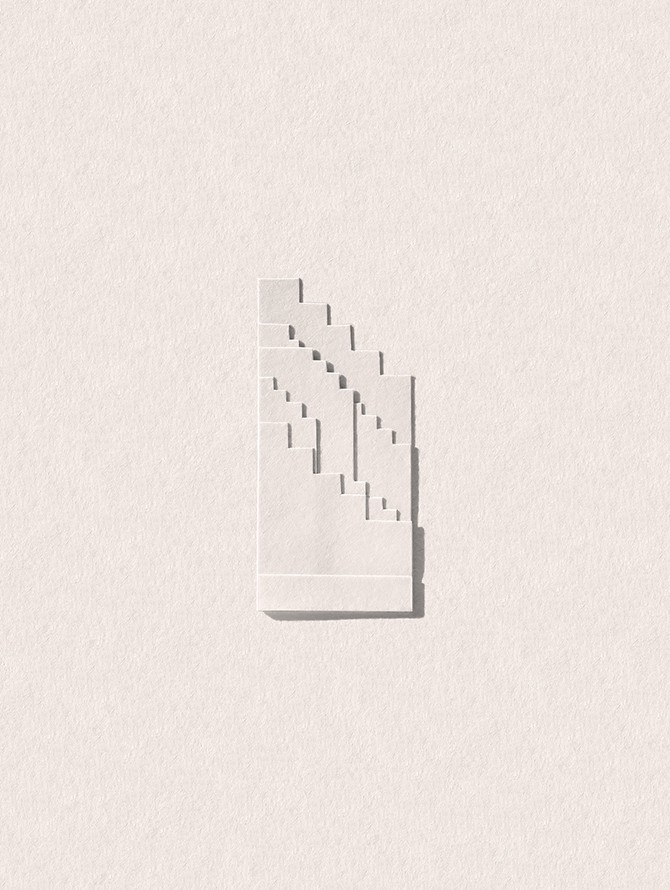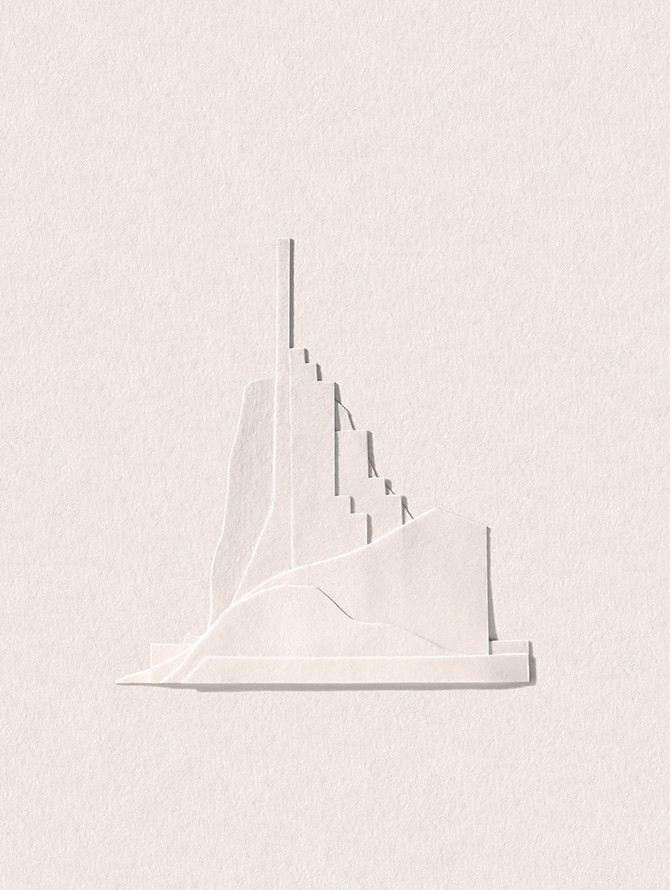 Is it real scenery or does it all come from your imagination?
I am inspired by the inherent sculptural qualities of buildings and landscapes that I see around me in Bangalore, from suburban houses, apartment complexes and temples to industrial factories, crematoriums and monolithic rocks that you see on the outskirts of the city. The paper constructions in this series are a combination of these forms brought together and reimagined.
What are you doing in Bangalore and what do your days looks like?
I try to keep a good balance between commissioned work and personal projects. I also enjoy teaching and sometimes take on design consultancy projects. I usually start my day at 6am with an hour of yoga followed by a traditional south Indian breakfast of masala dosa, idli, upma or pongal. After that I head into my studio and stay there until the early evening. I think that discipline and routine are important and I try very hard not to procrastinate!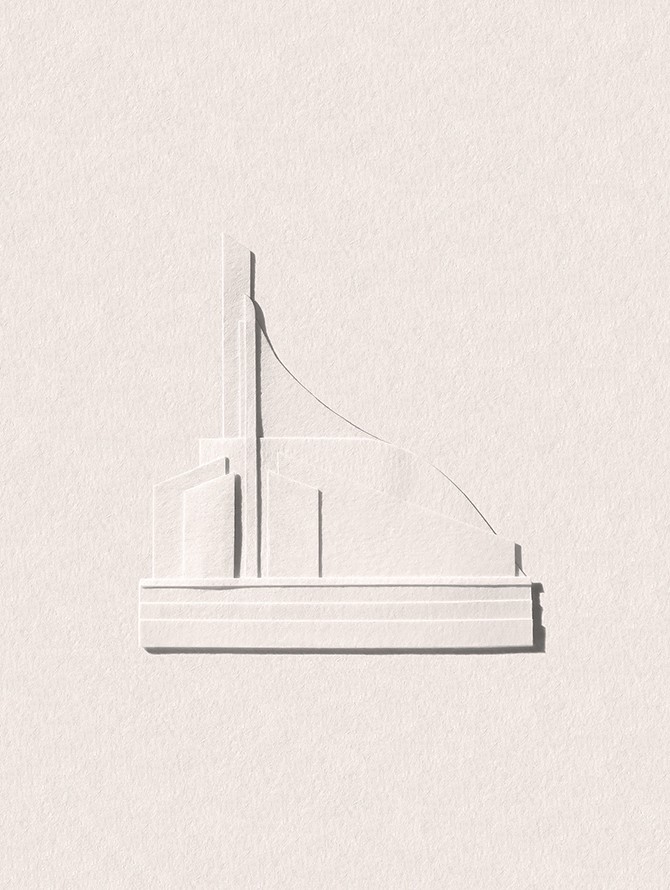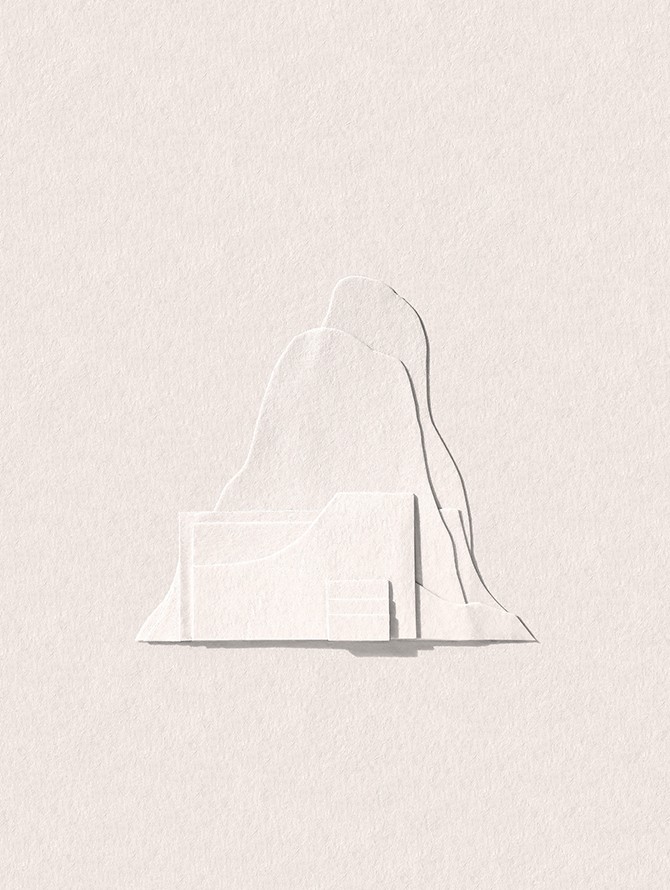 Do you have new projects in mind?
I am currently working on a collaborative project with my artist partner, Smriti Mehra, for a group exhibition in Bangalore during the second week of June called 'The Bangalore Hunt'. Through photographs and audio we are documenting beagles that have been released from cosmetic laboratories and are taken to a hotel for dogs before being found new homes.
I have a very long list of projects ideas that I keep adding to – some I complete quickly, while others can take several years. The gestation period for each project is different and I try not to force it.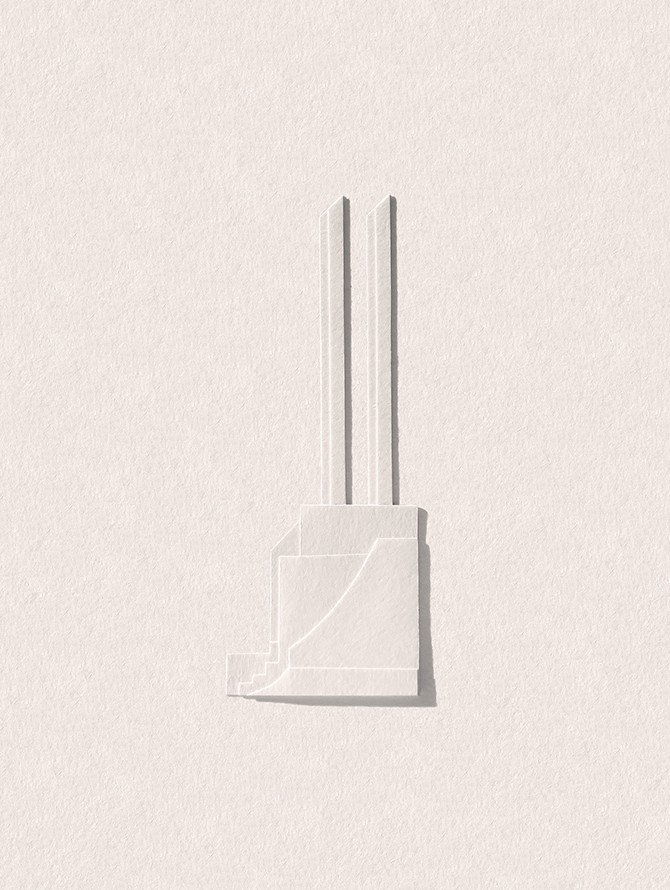 What are you going to do just after having answered to this final question?
I am off to have lunch with my mother-in-law. She cooks the best Punjabi food!
Thank you Matt :)