How's your everyday life, as a reporter-photographer ?
I try to find a balance between go abroad to make new reportages and spend time back home to prepare and communicate on these works. It's a huge part of our work, not very well known. When you imagine a reporter, you always think of her or him travelling around and having amazing adventures far away. But, every travel is prepared. We need to find new projects and ask ourselves "Why do I want to go there ?", "What do I want to tell ?", "Will it be a story that nobody ever covered ?". If it's not "How can I show/tell things differently ?". And when we come back, we edit our pictures and send them to different medium (magazines, galleries, festival, grant, award…). It's a tedious job !
You have been to quite a lot of unexpected events and places, from a petroleum spa in Azerbaijan to a wrestling competition in Turkey. How do you end up there ?
When I discover an odd tradition, a curious sport or anything else that I didn't know about, I always want to see that by myself. That's how and why I covered so many unexpected events. Sometimes it's just a picture on internet that arouses my curiosity, sometimes I hear about these places because people know that I'm interested by those. And, It's endless because the more reportages I make, the more I hear about other places.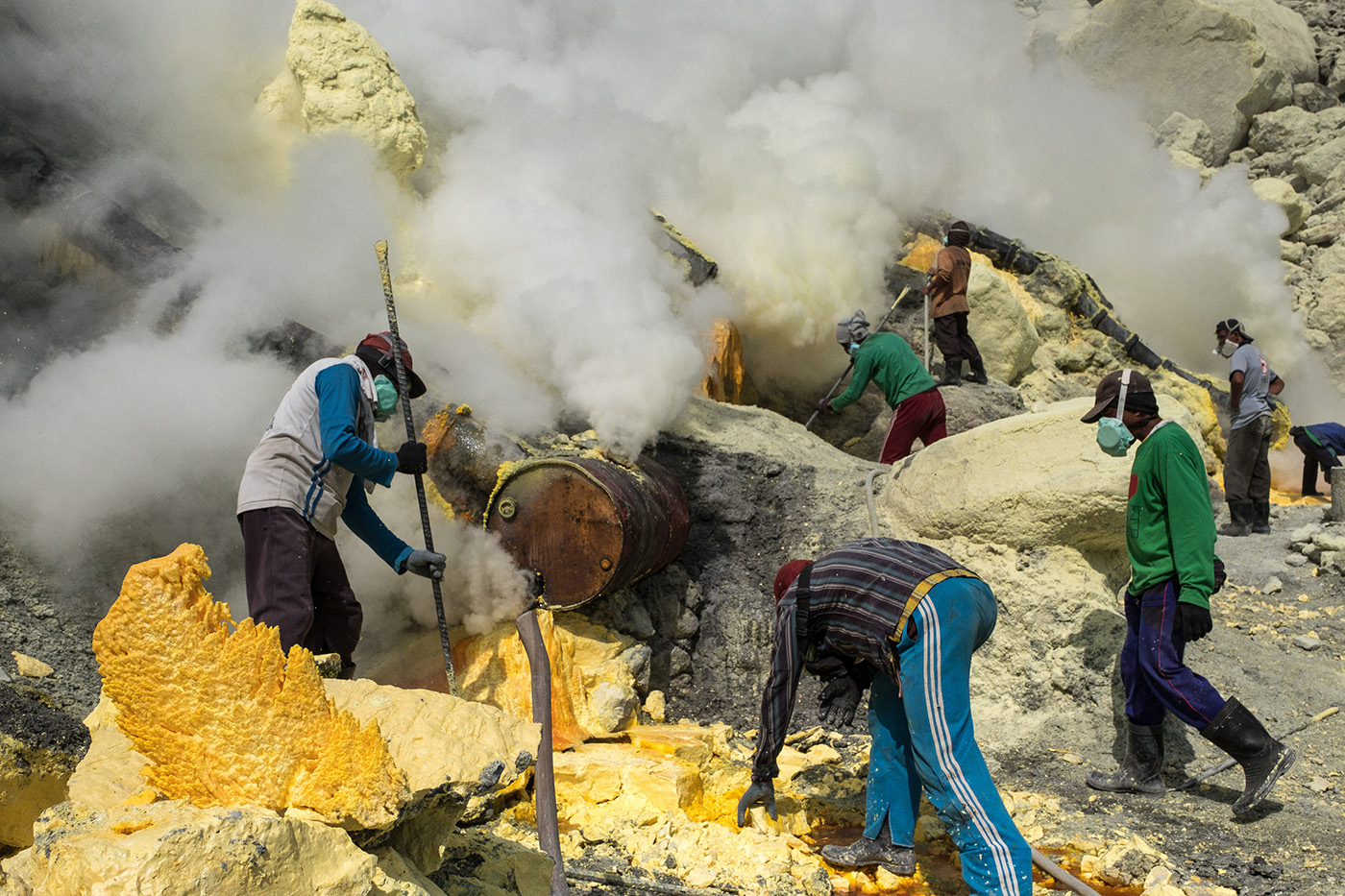 Let's talk about your most recent reportage in Indonesia… What is this mine ?
In June 2018, I photographed a sulfur mine in Indonesia. This mine has the particularity to be located in the crater of a volcano. Next to the mine, there is a blue lake absolutely breath taking. And, with the yellow sulfur and the smoke of the volcano, it really seems like an other planet. For decades, this mine has been exploited in the same way. Men carry between 80 and 100 kilos of sulfur in wicker baskets, from the mine to the volcano ridge, several times a day. I decided to go there to document the extreme work of these men. And because that sulfur is produced for matches, insecticides, pesticides, gunpowder and to whiten sugar but even if we use those things very regularly, who knows about that ?
Did you intentionally go to that specific place ? How did you find out about it ?
I chose this place because of the paradox between the paradisaical landscape and their infernal work. I already made a similar project in Egypt few months ago and I wanted to be able to show them together one day and demonstrate that extreme conditions of work is not a local but a global problem. This mine had already been documented many times so I had to find a new angle to tell their story and when I heard that, in three years, tourism had increased a lot there, I had my story. For a french magazine (Neon), I documented the cohabitation between mass tourism and miners.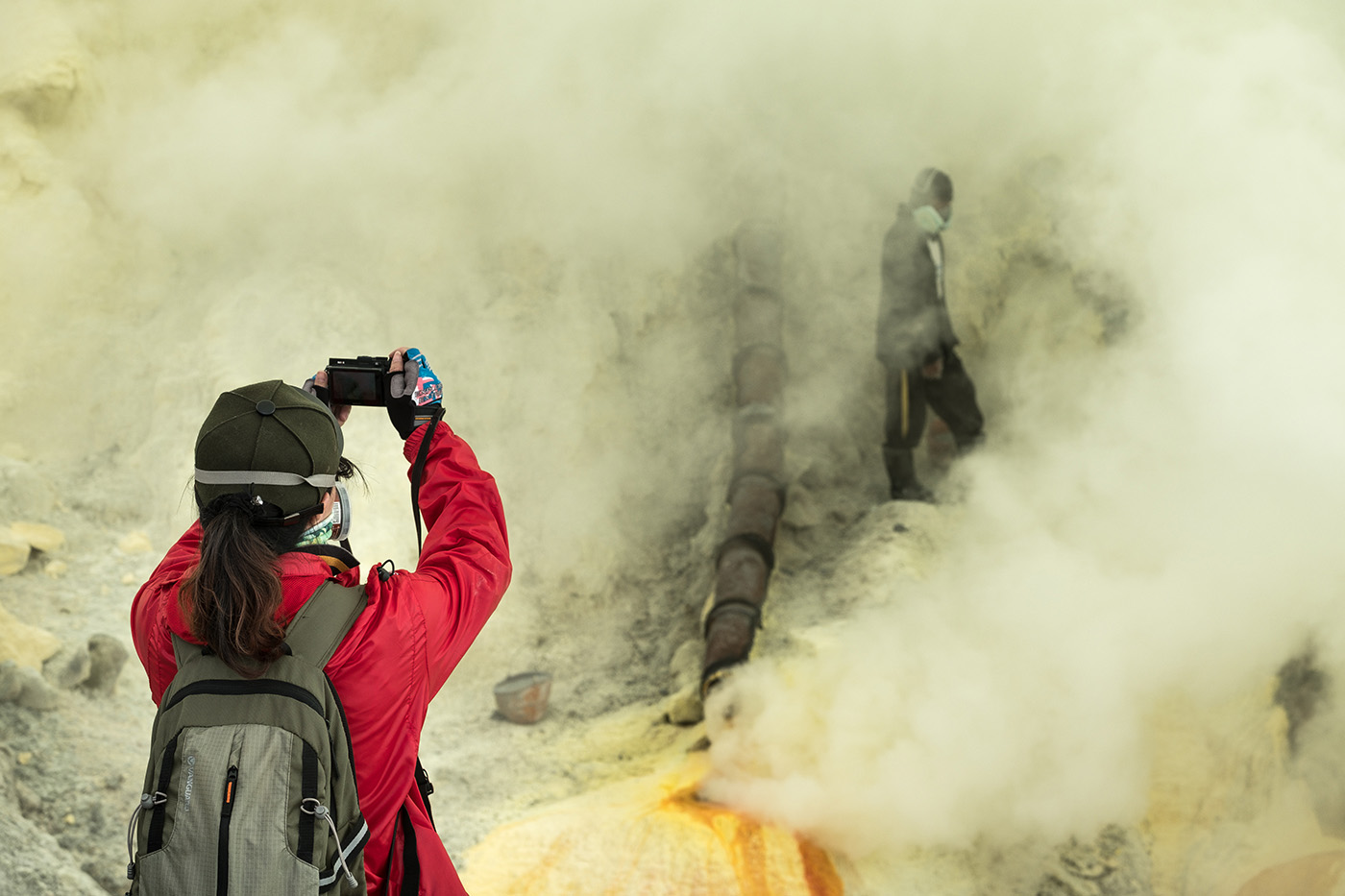 Did you have a contact there ?
I had no contacts when I arrived but I'm always very lucky ! I stayed in a guesthouse, very close from the volcano and the owner, Aripin, was a miner himself. He is one of the most respected miners and he introduced me to the others. It helped a lot ! Especially in a place like this, where there are hundreds of tourist taking pictures every day. I had to step out somehow. I stayed three weeks to finish this project and at the end, I didn't need to introduce myself anymore. When I was arriving, previous miners were explaining to new miners "It's the french journalist. You never saw her before ? She already climbed at the top many times." It was very funny and a bit sad to leave.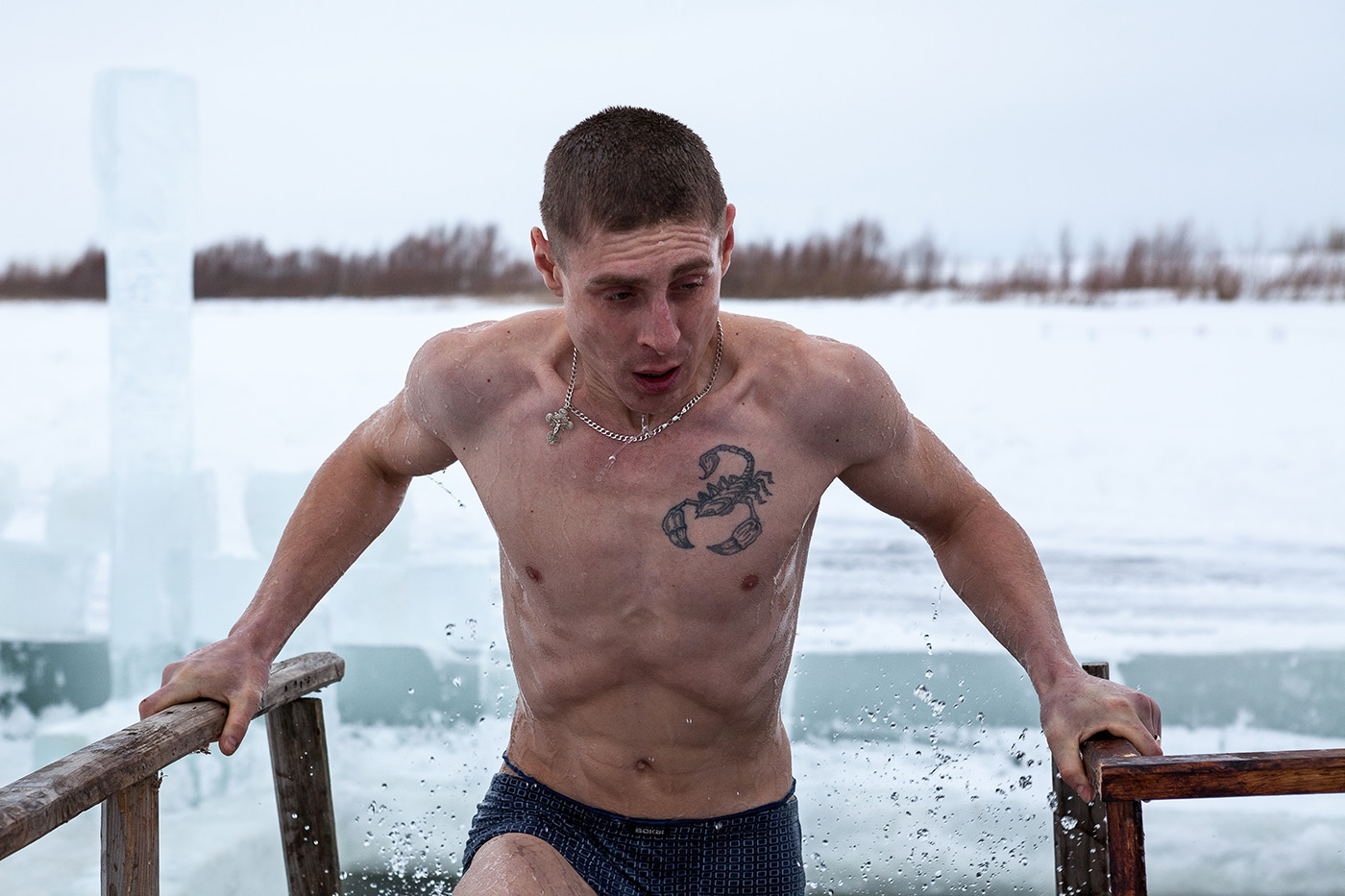 In that particular case and in others, like in Egypt where you shot "The White Hell", or in Russia, for "Holiday on Ice", how is the communication between you and the people you shot ?
I'm travelling alone so I usually try to learn the language as much as I can. To break the ice with the people I photograph. But when I'm doing a reportage, I often have to talk about complexe subject – like health in Indonesia – and of course, I need help. So far, I just asked around to find someone who could speak English and had time to accompany me. But, it will not be like that all the time and one day, I will have to pay a translator.
Can you tell us a little about "The White Hell" ?
"The White Hell" is my first reportage about extreme work, in the limestone quarries of Egypt. Like in Indonesia, the landscape is surreal. Completely white. With huge saw to cut the limestone, line after line. Men works six days a week for 6 to 7 dollars a day. There are many accidents and diseases because of their working conditions. Electrocution, amputation, pulmonary infection… They covered their faces to protect themselves from the silica dust and that's why it looks like it's a sci fi movie. Star Wars or Mad Max. But, it's real and it's on earth !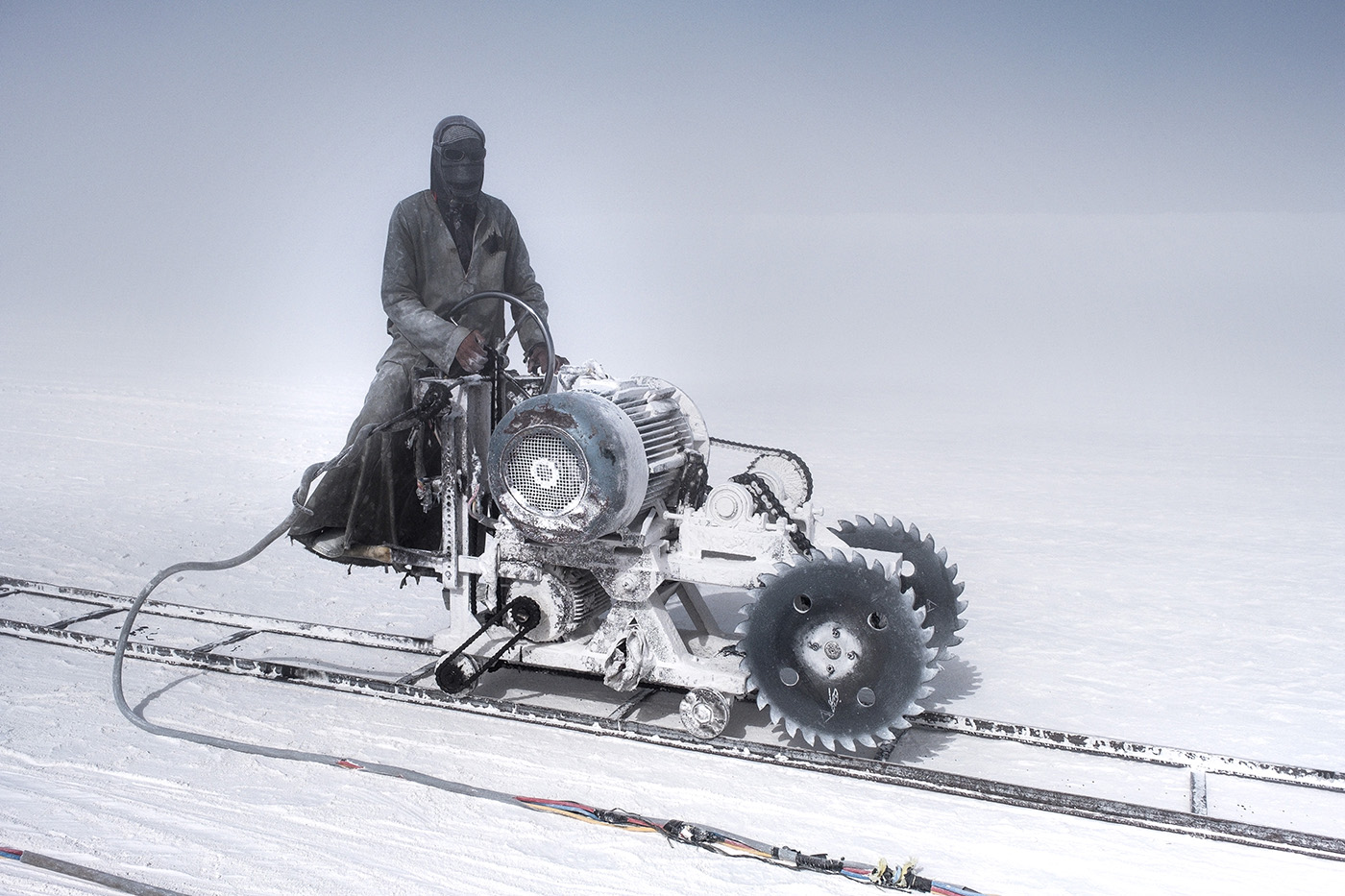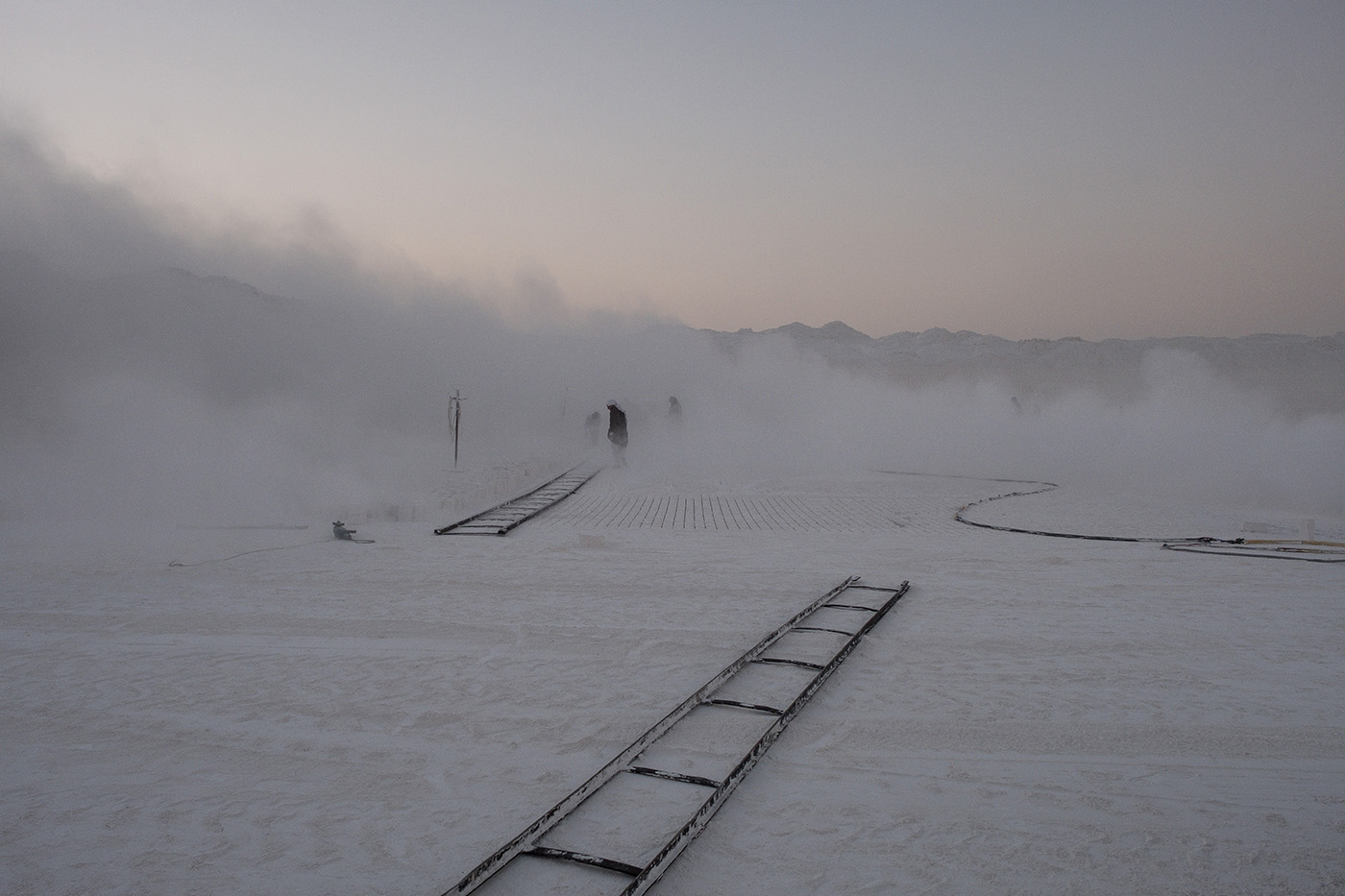 How was it to shoot in that environment ?
I had to buy a protection mask with dust filter (for Egypt) and gas filter (for Indonesia) to breath. Those environments are toxic for humans but also for the electronics. Fortunately, Fujifilm lends me some cameras and lenses when I work abroad. In Indonesia, I could see all the metal parts on my camera oxidize day after day. So, imagine your lungs !
As for the workers's behavior towards me, I can't complain. I had two Egyptians with me all the time (a local for translation and my driver). I took ten quarries in pictures. Each time, we were asking first the autorisation of the quarry's owner to enter. When we had his approval, he was usually following us everywhere. Not to control what we were doing but just because he was pleased to see us and curious. But, at least ten other quarries didn't let us in. There is a lot of children working on quarries and it's prohibited and severely sentenced by the law.
What are your best experiences during a photo reportage ?
I had too many to talk about one in particular. But, it has everything to do with the people I meet.
What are the next places you would like to take pictures of ?
I'm currently working on two different themes: baths/health center & extreme work. So, in 2019, I will be continuing those works probably in Bielorussia and India.
Could you tell us about someone's work you particularly admire ?
I really like the work of Edward Burtynsky, a Canadian photographer. He is famous for his committed photographs of industrial landscapes, mostly from the sky.
If you don't know his work, you should definitely check it !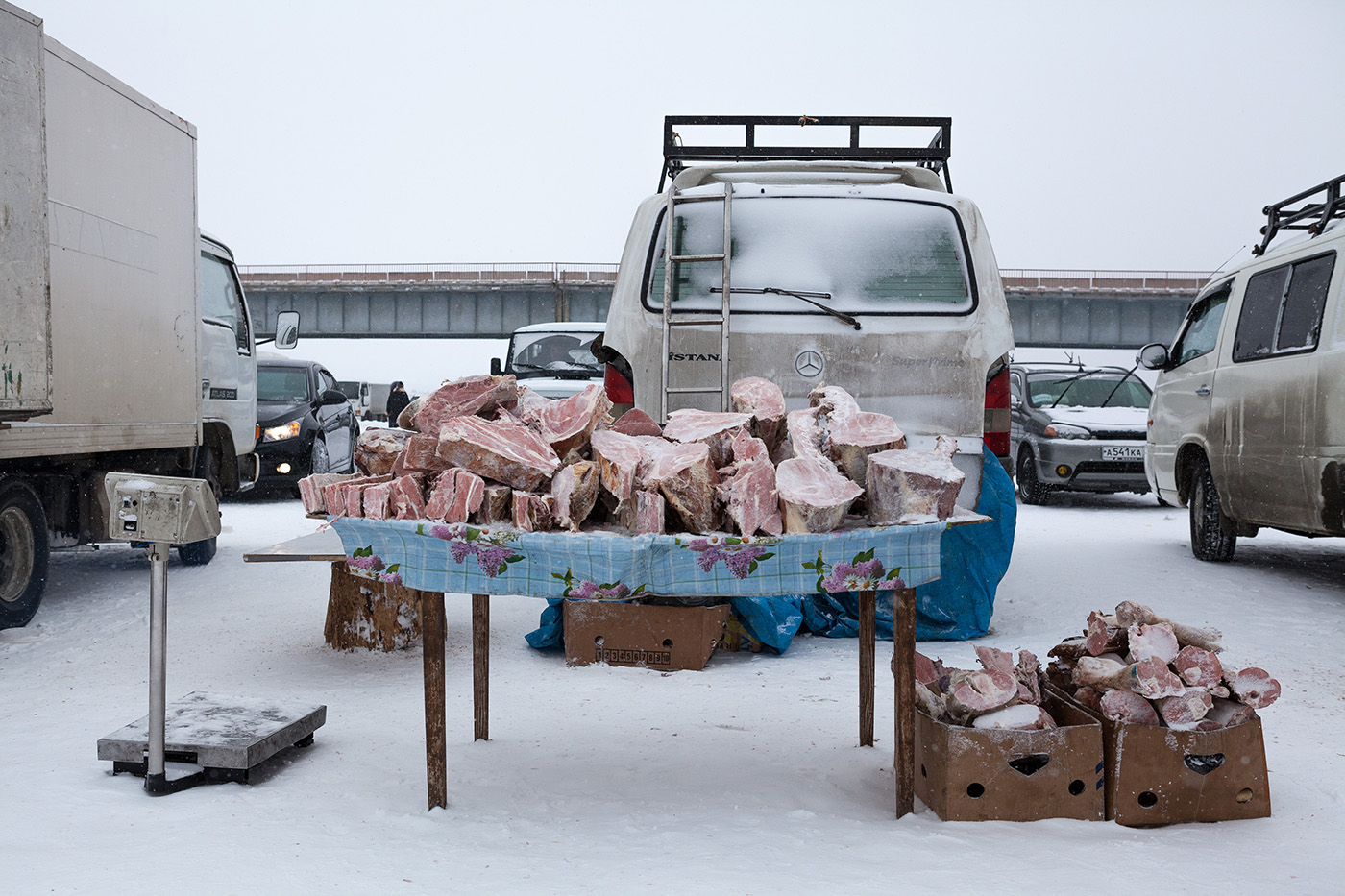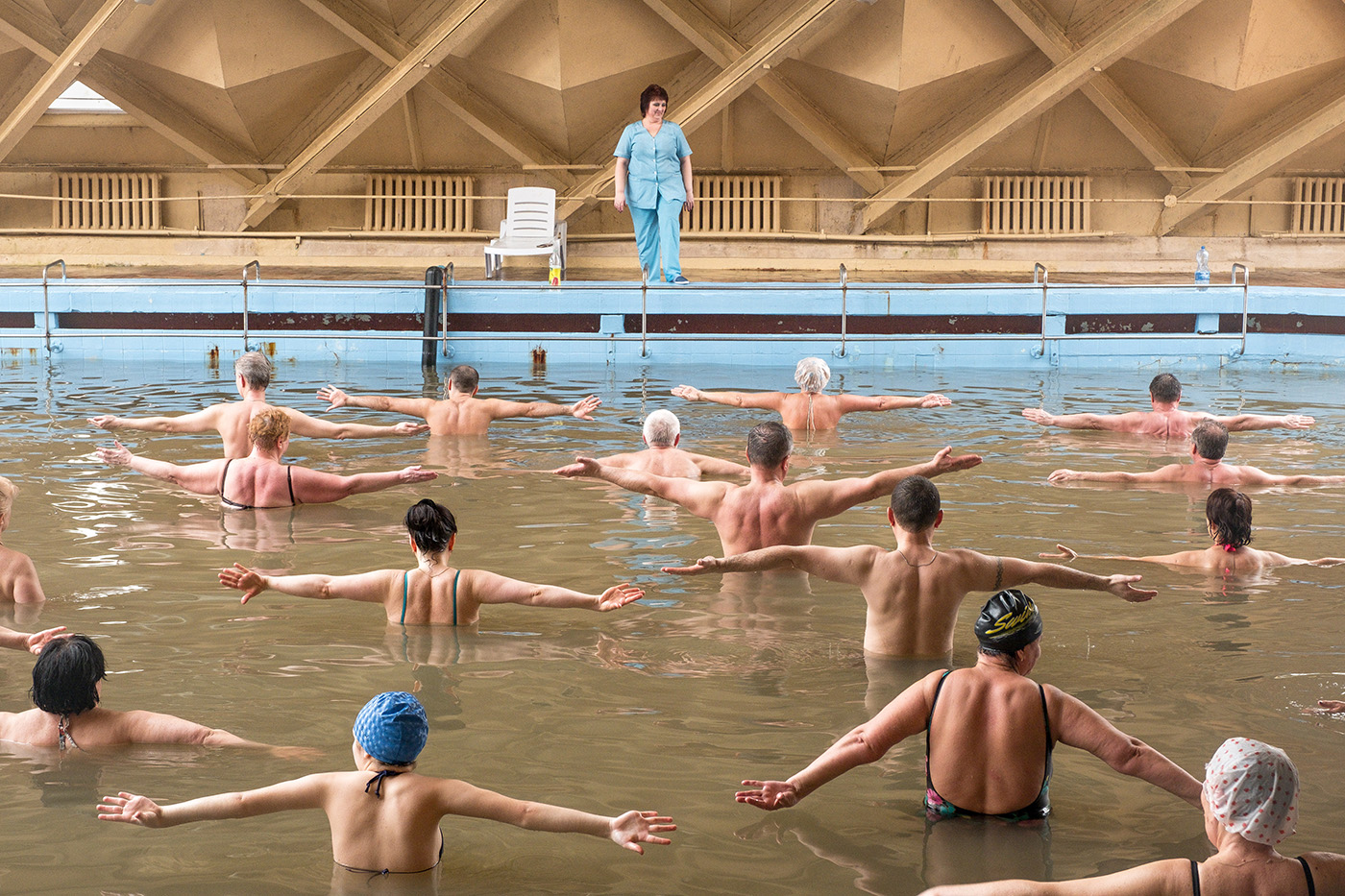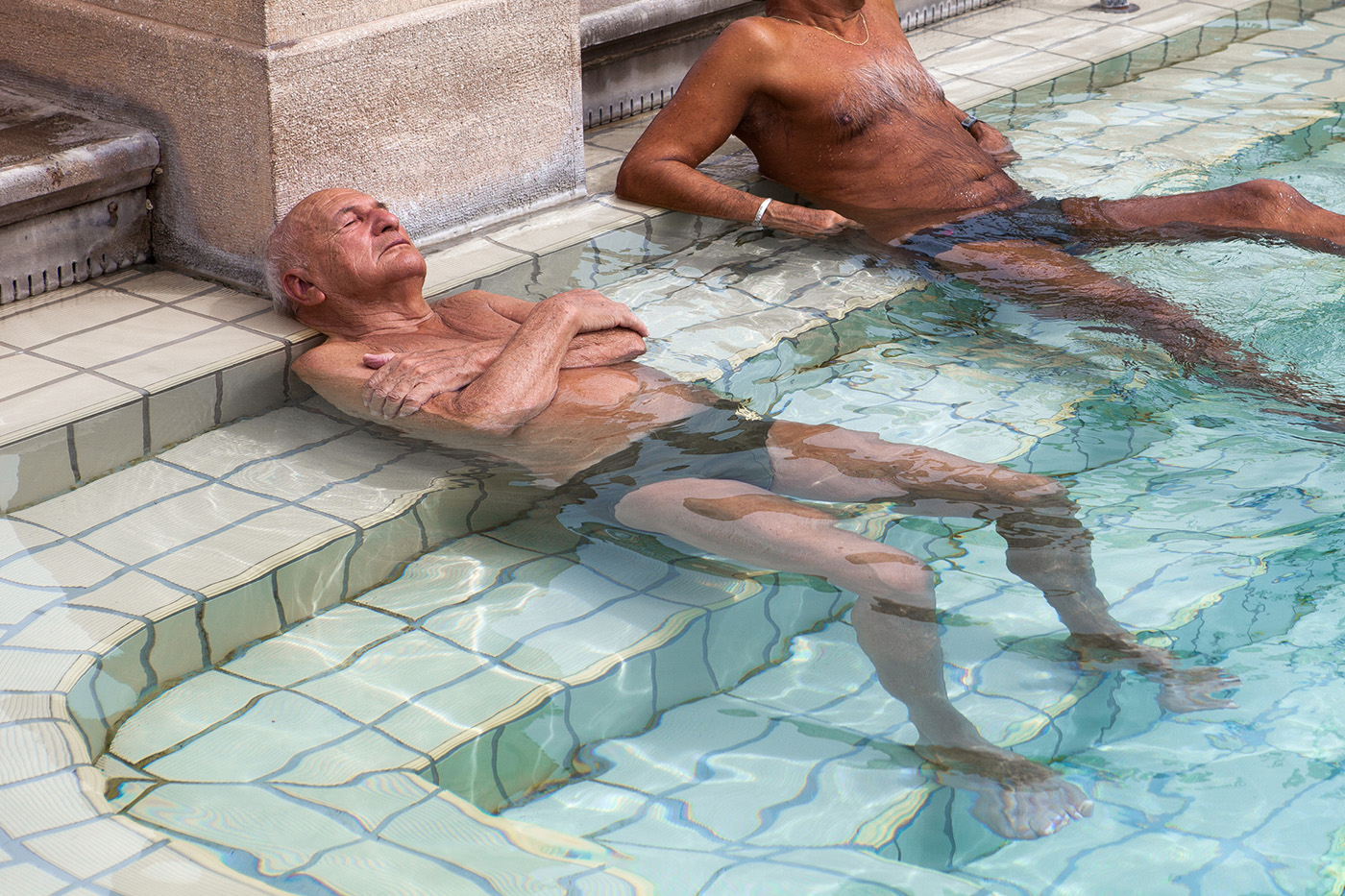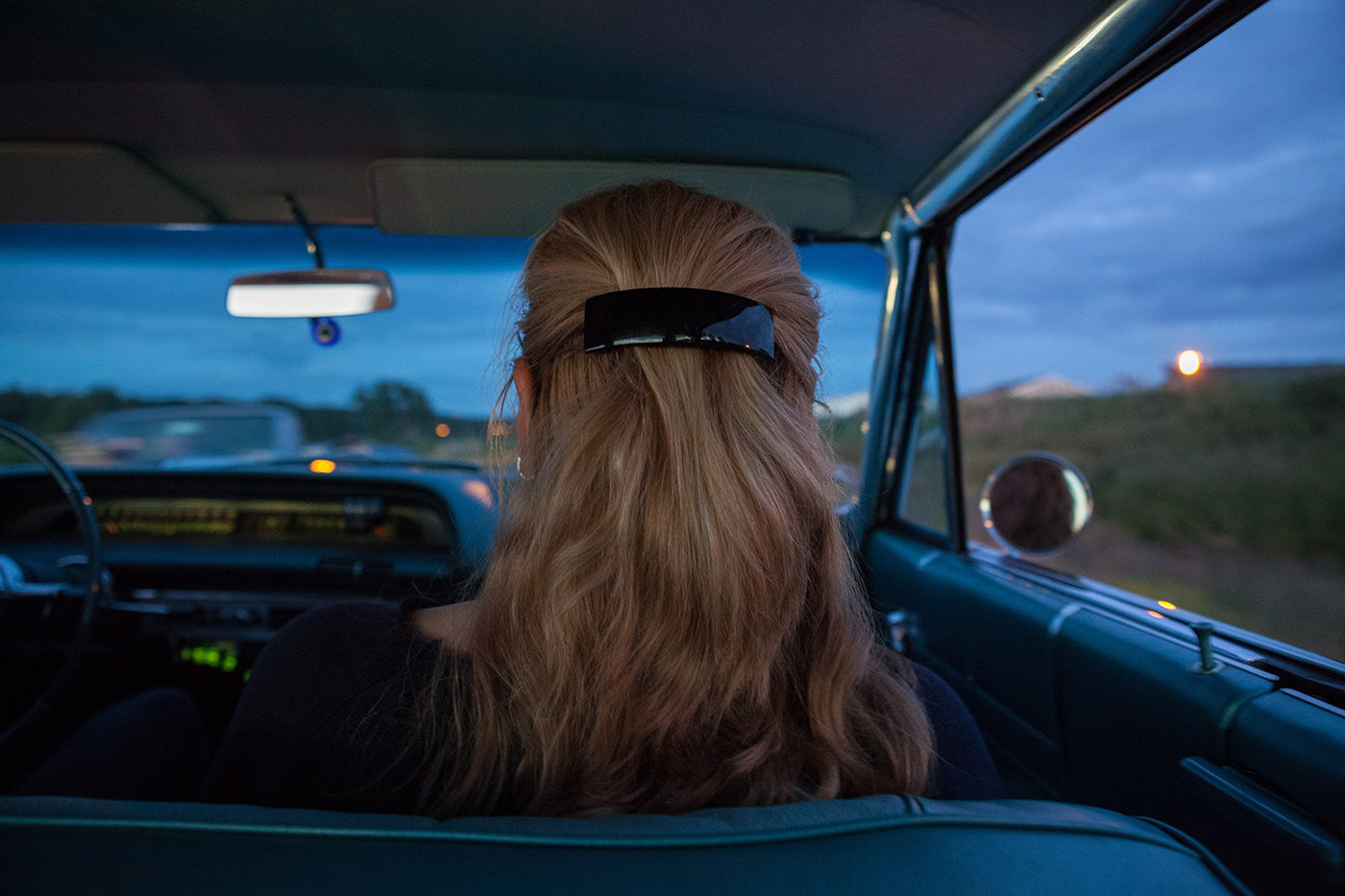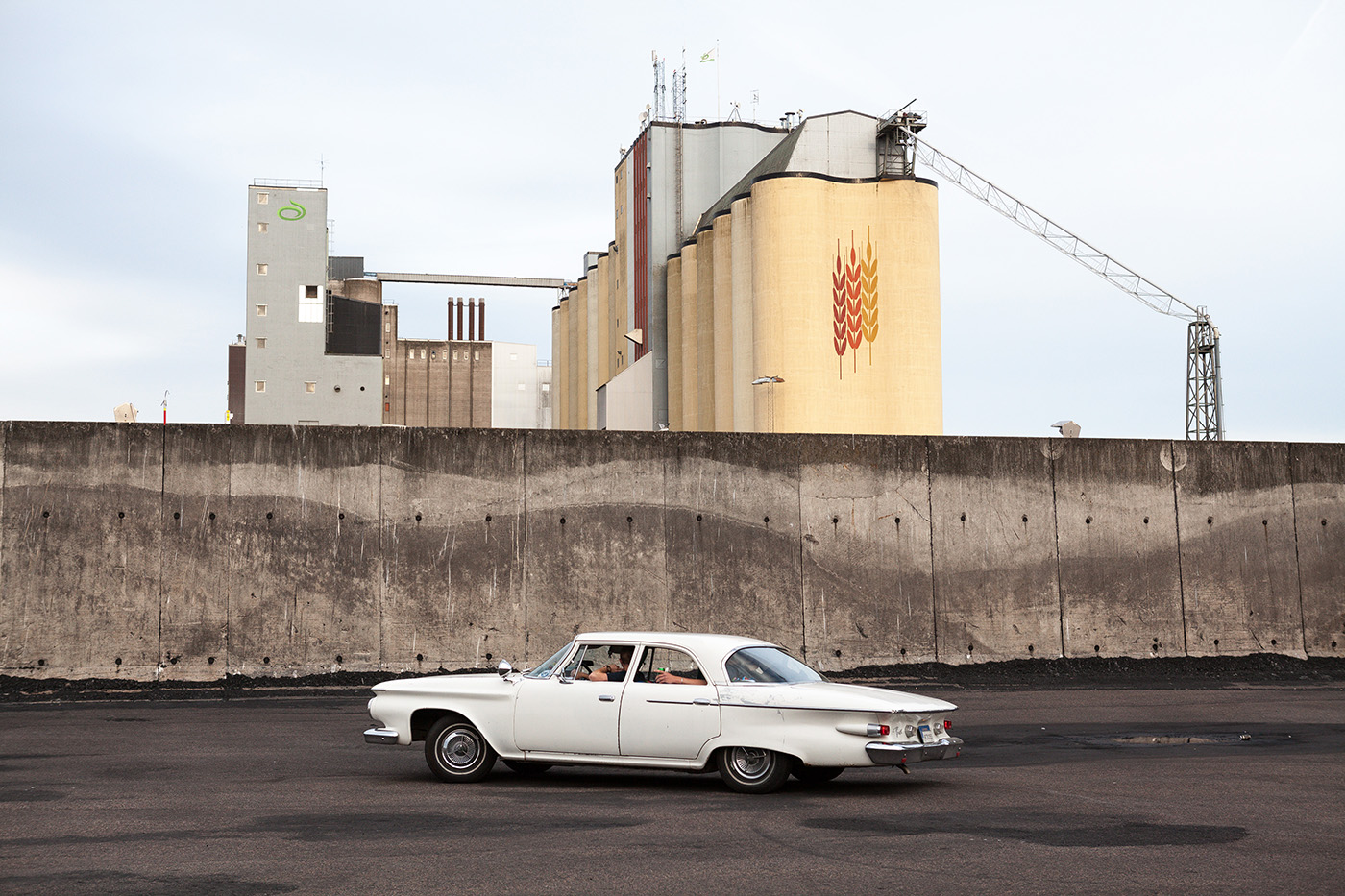 Sidney Léa Le Bour is a french photographer based in Nantes – you can find her work on her website.