Who are you and why do you live in London?
My names is George(s), I'm a 29 years old french illustrator.
I live in London cause I enjoy doing so (no one forced me I swear). It's an unbelievable city for creatives if you put aside the financial issue. There is always thousands of new things happening, places to discover, project to bring to life. I've never found anywhere such a positive environment. English Pubs and people are essential for this : nice, friendly, convivial, funny… And the weather is not that bad seriously…
What can we find in your little head?
Wooww, lot of weird things… I imagine it inside a bit like a big top circus showcasing freak show. I'm always swinging between being the craziest guy in town doing all the things you shouldn't do and an old grandpa staying at home with a book and a cup of tea. Still don't really get how it works inside…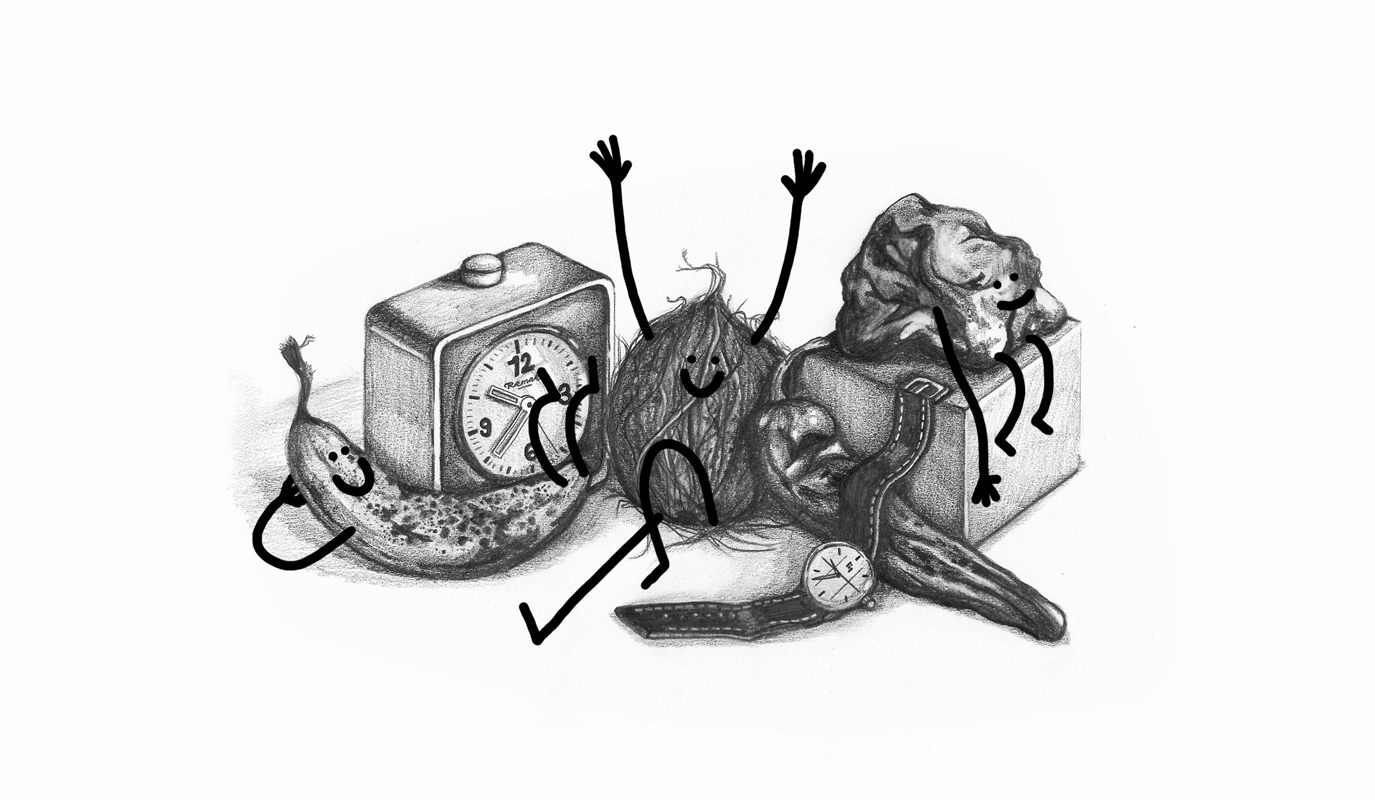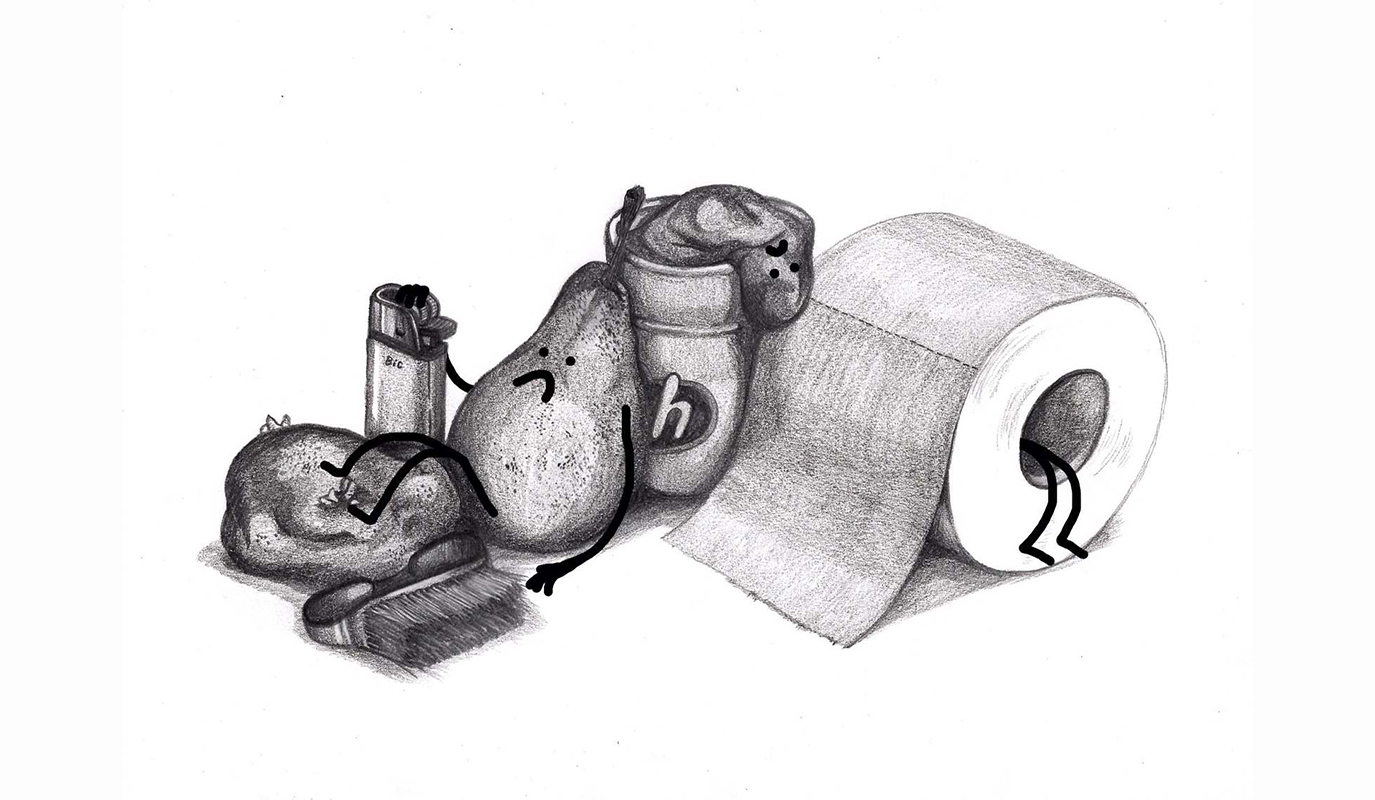 Give us 3 songs you think fit well with you universe.
That's a though one. I won't do that cause it might not be effective enough as I don't really know what my style is but here are three songs I'm deeply in love with:
– 99 luftballons from Nena (gets me dancing without shirt quite easily)
– From Darkness to light from Sweet Smoke (potentially one of the best song of all time)
– West End Boys – Pet Shop Boys (London style)
quite a retro selection I have to say but retro never gets old.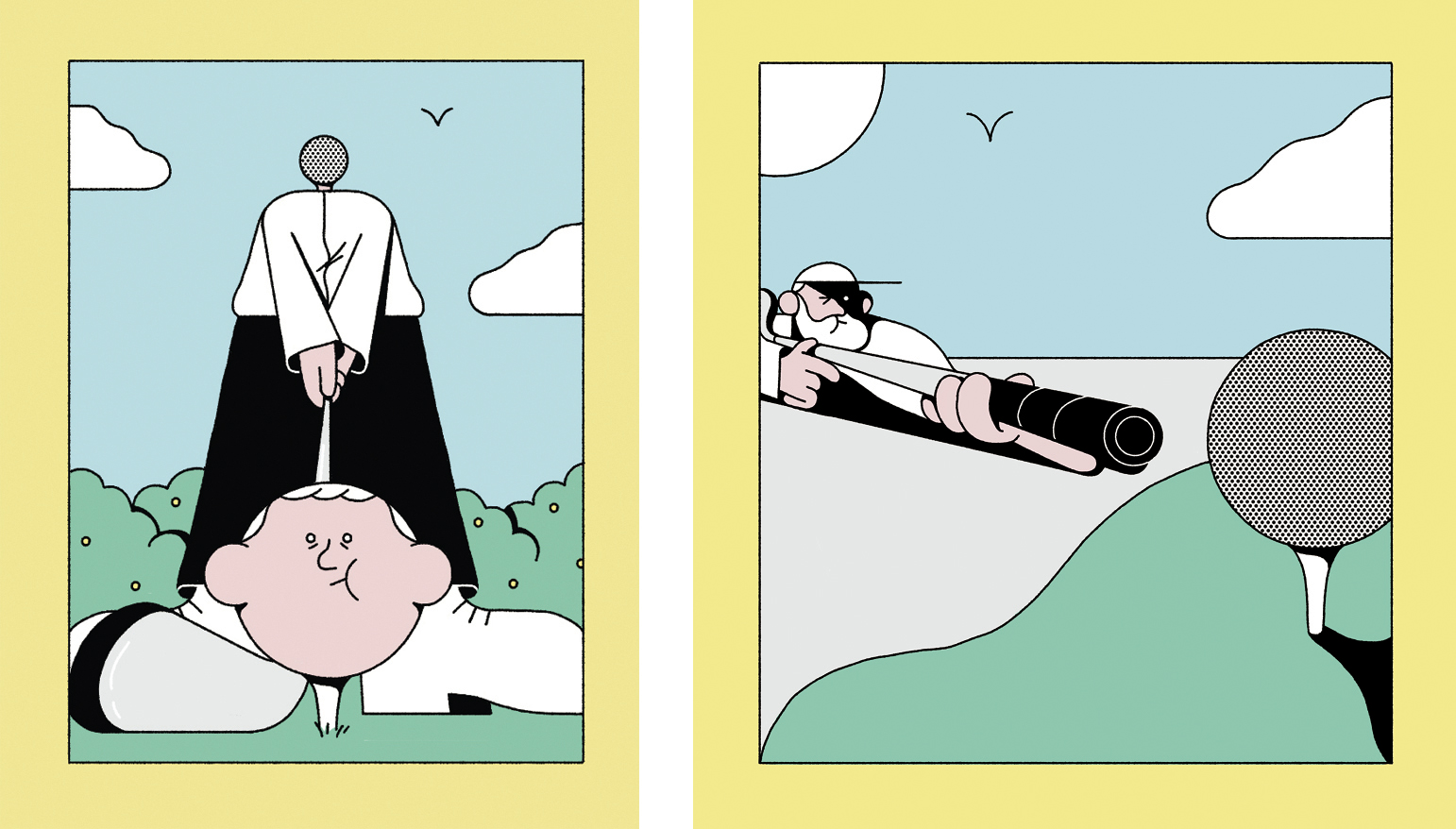 I know you are colorblind and I read that's why you build your style around black & white. However, you seem to include more and more colors in your illustrations. And it works well! How do you do that, how do you choose? :)
Ahah, eyes closed, picking up with finger. It's actually not true but not totally false neither… Basically, If I wanna have a special colour, for example a skin tone, I usually type "pastel peach" on google image and select a colour I love with the photoshop pipette tool. I then change a bit the contrast if I want to have it clearer or darker, or more flashy. For the rest, I'm just quite often picking up a tone I like on the photoshop gradient without especially knowing if it's a pink or green, that's one of the reason why my colours are not always appropriate to represent in a realistic way the element I've drawn but I guess it brings a king of "uniqueness" of it. In the past few weeks, I've started to create a colour palette with names like "Hangover yellow" or "depressing blue", it really helps :)
What's your favorite recipe + beer brand?
I'm a huge cooking fan, I really enjoy spending time everyday for it (but quite often delegate the dishes). I quite like Tuna Tartare with mango, red onion, chives and avocado but I would say that my favourite meal is definitely Soybeans Chicken with red pepper (so tasty). For beers, seriously, I'm not difficult, just a simple Chouffe or classic lager gets me happy.

How was it to work with Champion?
Was a lot of fun, really hope to work with them again. I remember receiving Champion x Beams email after a terrible day at the studio, sitting in the toilets. Didn't want to hear about illustration before a week but when I saw in the email's title "Champion artists serie" I said myself that it worth a quick look. It's always quite enjoyable to pass by a big shop and see people buying the t-shirt you've created with a big smile on their face.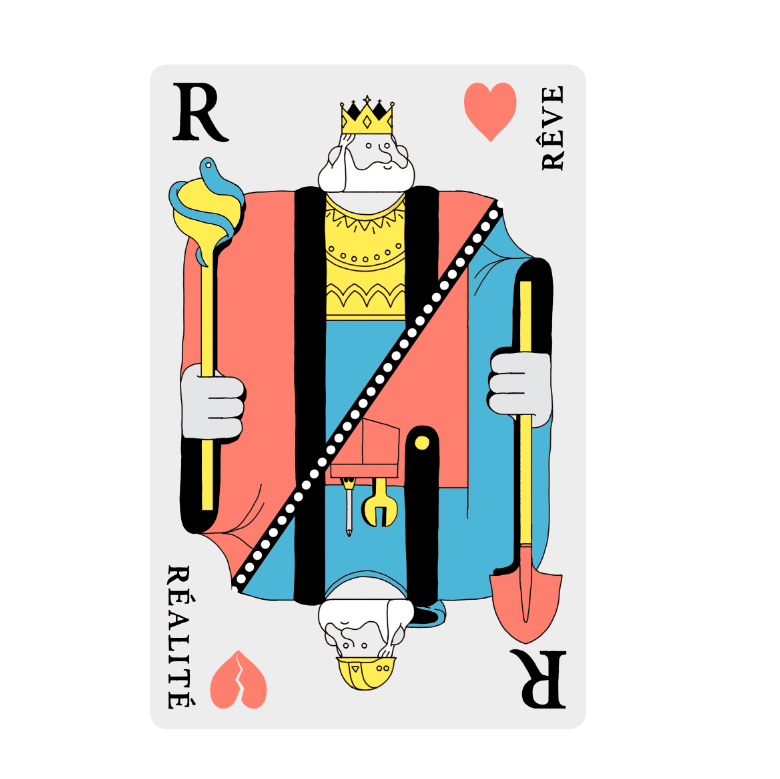 This illustration you did for Les Echos is just great. Could you create a full set a cards please? :3
Thanks. It's funny cause I've done this illustration job for Les Échos magazine while away to France. I didn't have any of my tools and I was really in the rush so it was maximum level of stress but ended up quite well. I've received many messages on instagram asking for a full set of cards so I'm thinking of it indeed, it's a really funny medium to work with so why not… Now that you said so I'm expecting you to be one of the first buyer!
Oh yeah, you can count on me!
Now, can you guide us through your creative process from the initial idea to the final visual?

My creative process is quite simple and could be summarised in one sentence : first come, first served. Most of the time, when I receive a brief, I directly have an image of the final result I want or the story I wanna tell. It's sometimes frustrating when you don't manage to properly draw or express what you had in mind but most of the time it works.
For this illustration in particular, I wanted to play with the fact that "body language" is quite often the unconscious expression of your inside thoughts. Therefore here, the hands (the body itself) becomes the head (the mind) and show what the person are really thinking when saying "Hi". We all experienced a moment where someone said hello to us but meaning more a kind of "Oh f***, not him again…"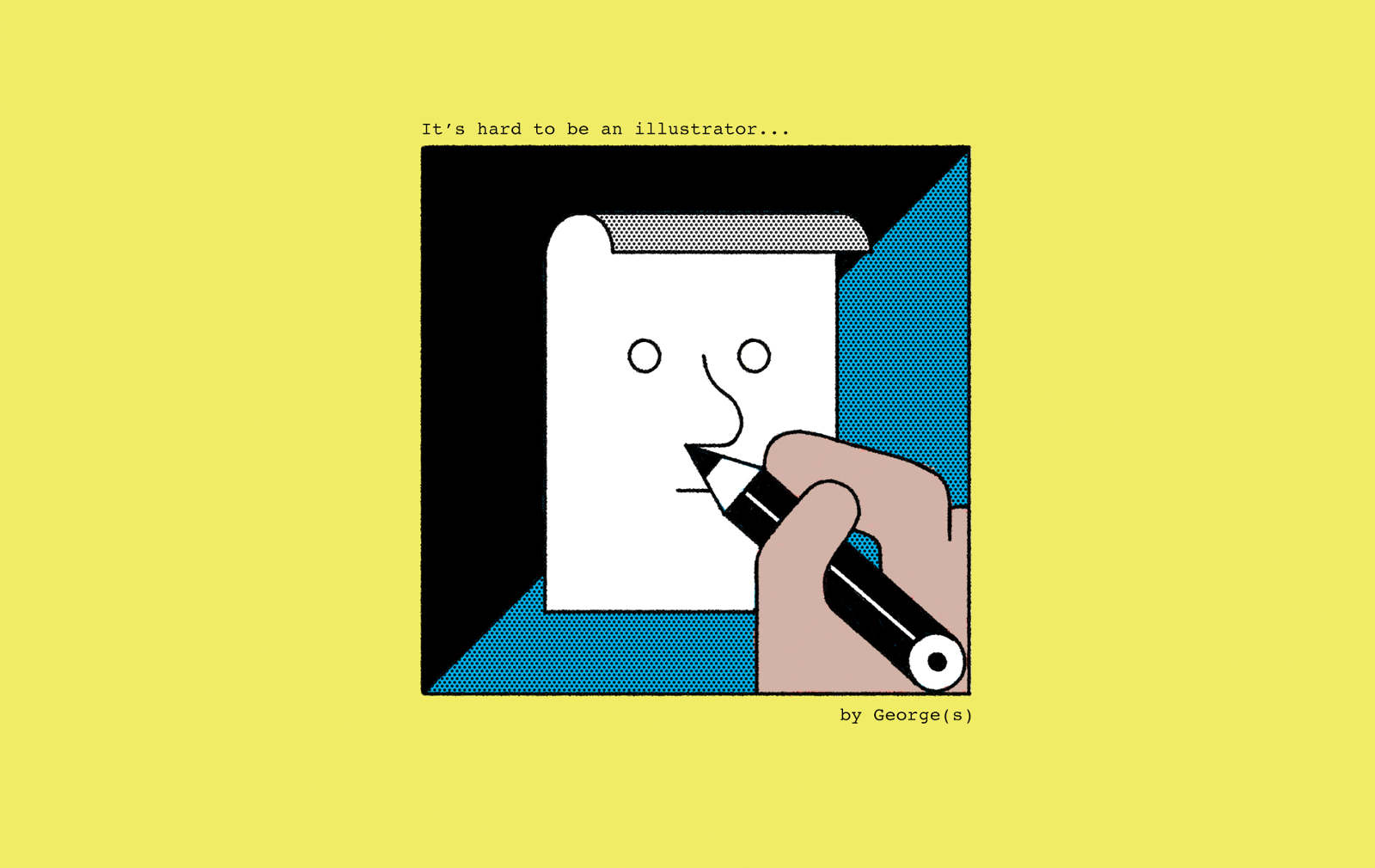 Can you introduce your last personal project, "It's hard to be an illustrator" and why did you started it?
"It's hard to be an illustrator" started when Komikaze, A Croatian fanzine, asked me to produce a quick comic for their new issue. I was looking for a short, entertaining yet engaging story but didn't really know what to talk about. When this happens, best is to use your personal experience so here came the idea of playing around how instagram became for a lot of people (including me sometimes) a therapy as well as a lure.
I find it quite funny how I criticise people taking half naked selfies to gain confidence while in the same time, I'm having an orgasm every time I get more than 200 likes in one of my drawings, at the end it's exactly the same process. I already created an "it's hard to be an illustrator – episode 2" which will be released very very soon and I'm also planning to produce a book with a bunch of short stories like that one day, stay tuned.
What's next for you? Did you plan to work on more personal videos like your last one, Hide & Sick?
I love so much animation and it's really gratifying to see your characters coming to life but it's also very time consuming. I have plenty of ideas of short films I would like to do but can't find the time right now, hopefully beginning of next year. I'm doing more and more animation for professional projects and it's quite cool that way also.
Next for me is simply to keep it the way it is now. I love so much to work for magazines on so many various subjects, it really opens your mind to everything that surrounds you. I'm also collaborating with various brands for clothes, campaigns, packagings… It's the dream life to be able to work on such a large variety of projects, I just hope for it to stay that way :)
What are you going to do just after having answered to this last question?
Run. The freaks inside my head are calling for exercise.
Sorry for all these long answers. If you read this article and you succeeded till the end of it, it means you really are a nice person, thanks!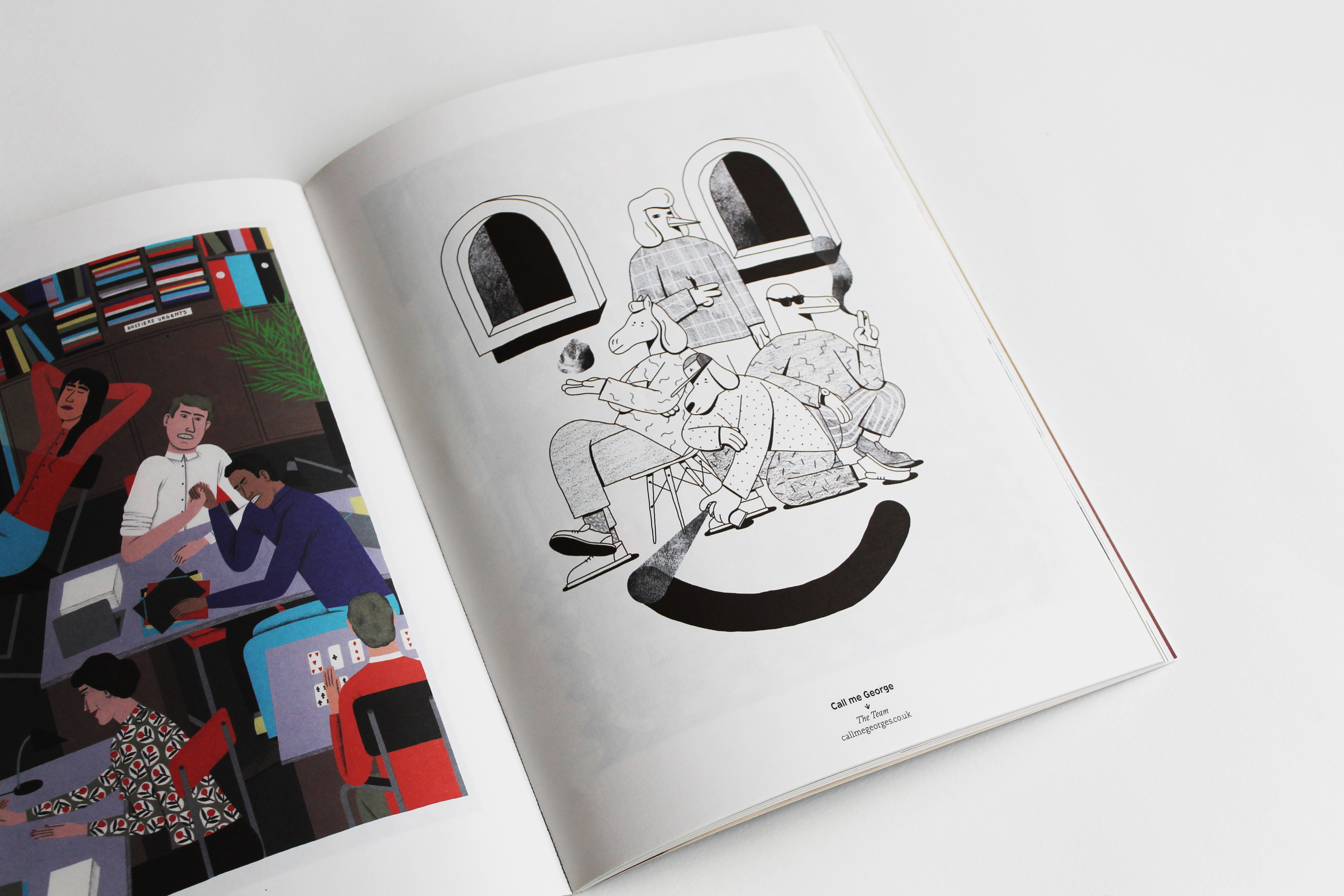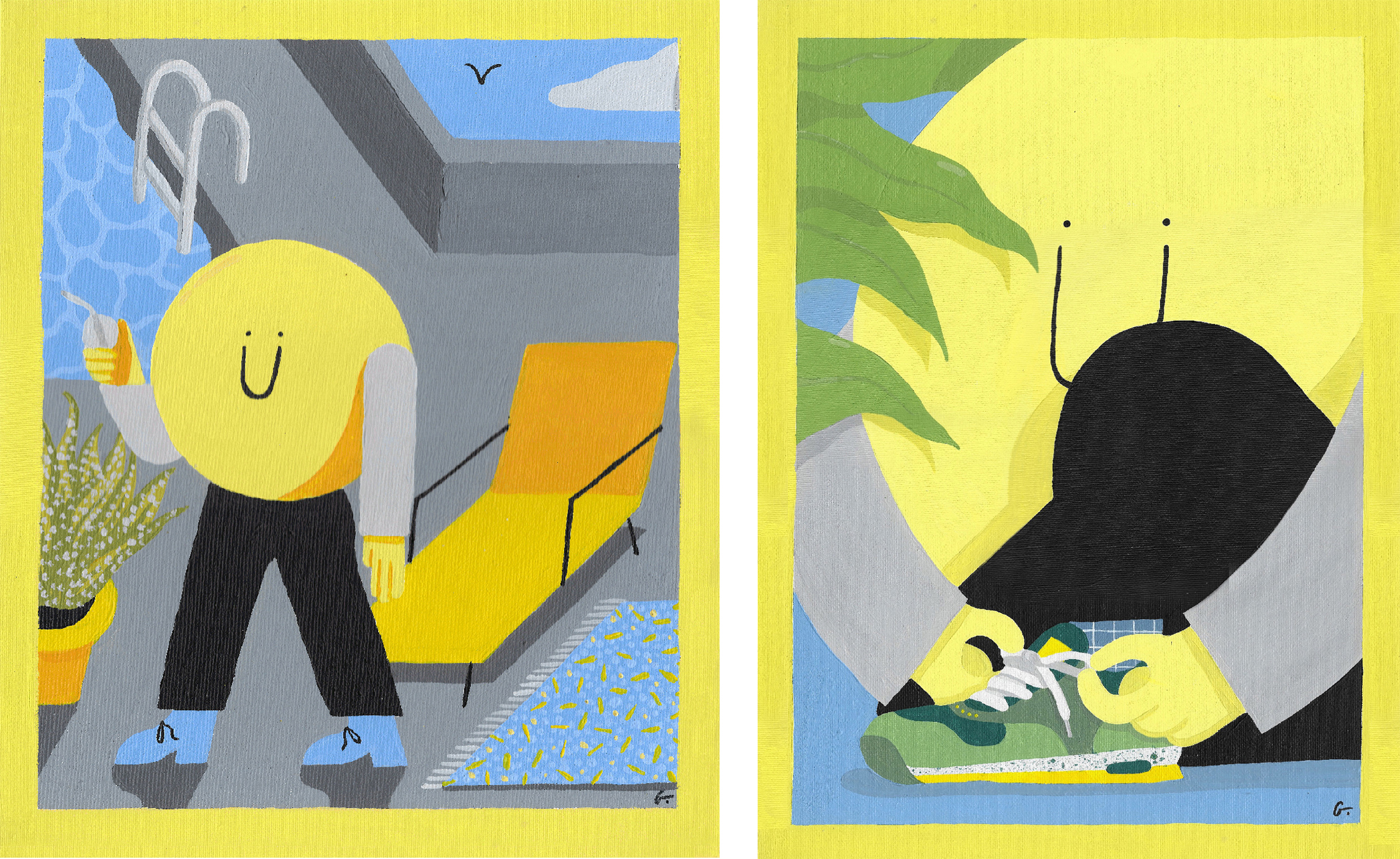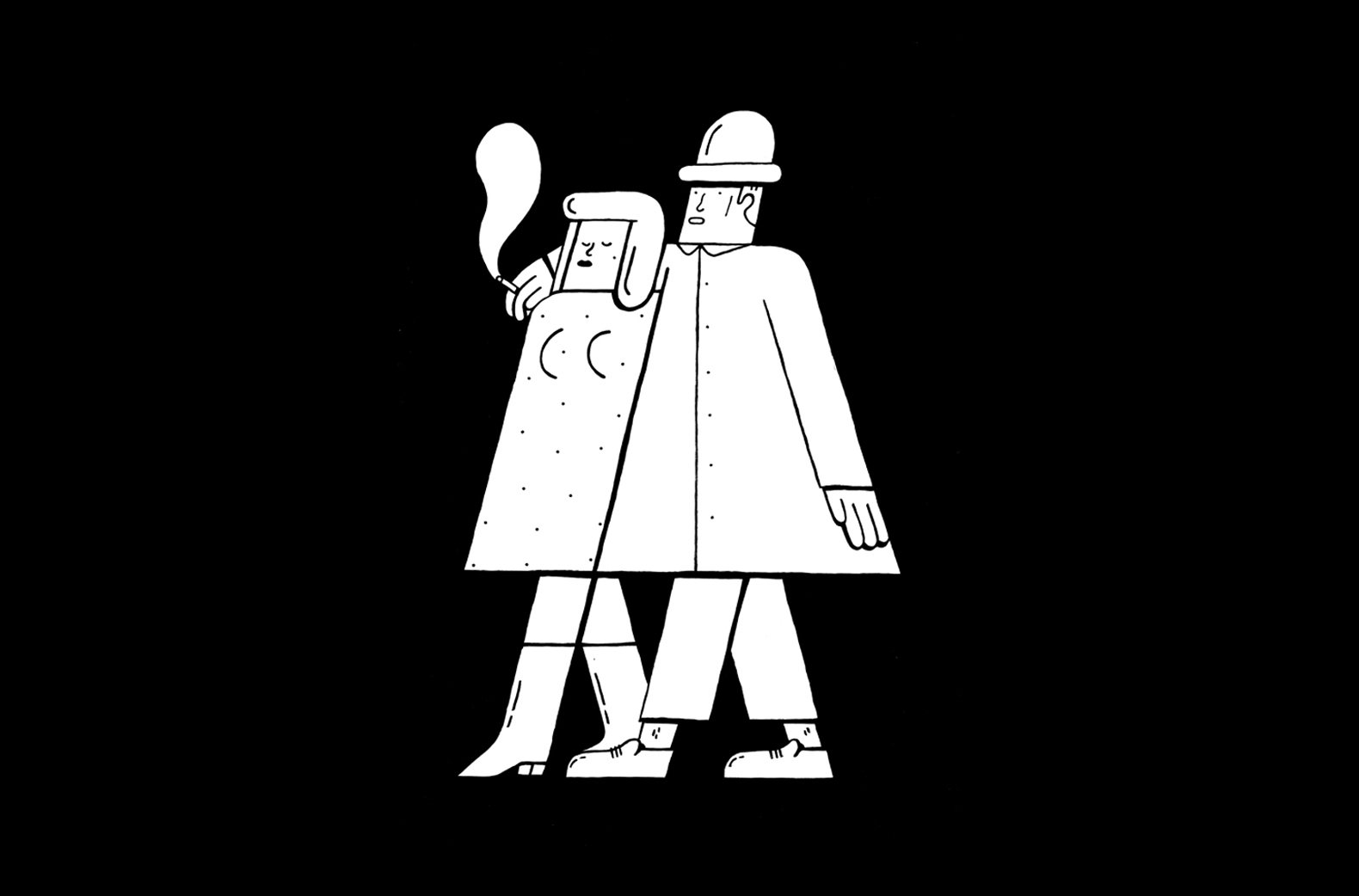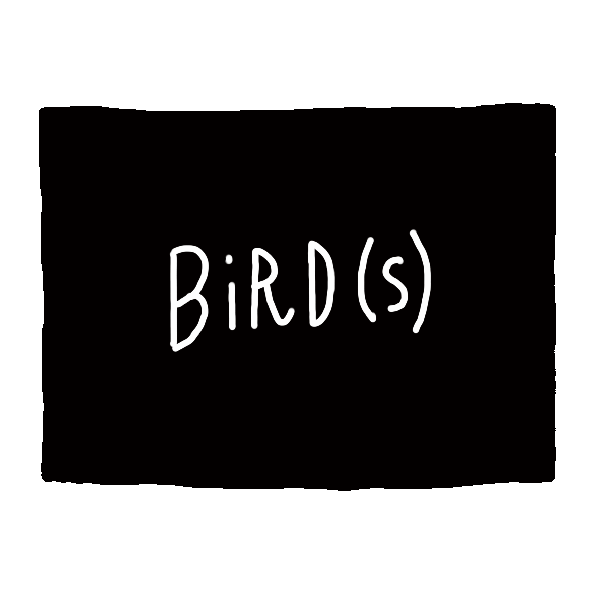 Call Me George(s) is a french illustrator living in London – you can find his works on instagram and on his website.