Who are you?
I live in the Netherlands in a town called Dordrecht. I'm 24 years old. I do music for a living.
and I guess if you wanna know more you can read further.
When did the idea of music production occur to you?
It started 4 years ago, I start with djing and some months later I started with producing beats. I never had the idea to go into the music but it kind of happend to me. When I started I was immediately in love with it.
What can you tell us about your overall process of composition? How are the ideas born, where do they mature, and when do they finally see the light?
Mostly, I dig for samples till I find one I would like to use. I cut in the sample and make drums on it. I make a bass line and maybe add some synth's. At the same time I try to mix the beat. I do all things at kind of the same time and then work further.
A lot of beats I released aren't really done, but I think it's good not to work to long on 1 project and maybe get stuck. So sometimes I will release it and sometimes I don't. I'm working on a album now, so I save a lot of beats for that.
What does your setup look like right now?
For producing: it's mostly my laptop with fl studio, sometimes I use my Roland SP-404 or SP-303.
For djing: Roland SP-404 and Korg pad. But I'm learning now how to use Cdj's. For the futher I wanna do bold sometimes live sets and sometimes dj sets.
I noticed that you had some live set experiences. How does it feel to share your energy and your beats with an audience?
It's amazing, I love to play live and feel the energy of the people. I can travel around the world and meet great people, there isn't anything that feels better to me.
Do you have any indispensable track you play?
Mostly I play different sets, but I really like to play old school hiphop beats.
Have you ever realized that, somehow, you participate in people's life, at different scale? Today, Lo-Fi is well diffused on streaming platforms and people listen to your productions while they study, work, chat or chill. What are your thoughts on the state of "Lo-Fi Hip-Hop" music?
I do and it's also where I hope for when I release my music, I hope to touch people and give them kind of a experience. I get a lot of messages from my fans and it really feels unreal, to see how I can help someone with my music, that go behind my dreams.
Would you consider being involved in music production for anime or animation?
Of course that would be sick.
What are some of your other interests?
I like to travel and see the world, chilling with friends, go to party's & go to the gym.
What's next for you?
I'm working on my first album, so I'm really stoked for that one.
In the spring from 2018 I'm going to tour through the USA <3
What are the songs that you secretly love?
On this moment I really like this one: [defkon] – dubwarz [styn remix]
What was your last concert?
That was yesterday I played for Rec Festival Rotterdam, it was such a dope night.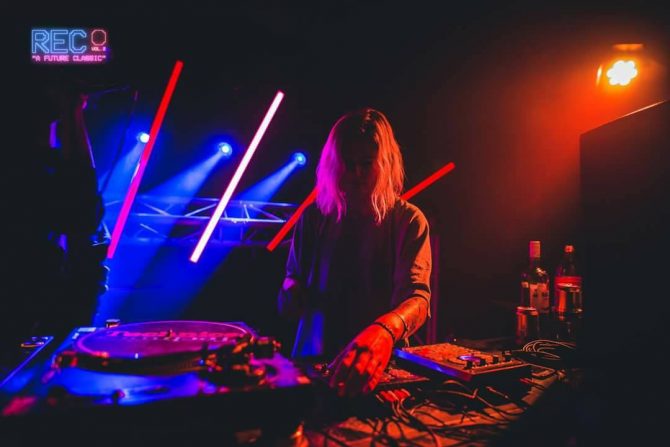 What is the original sample behind the beat M i s t y on your ep Seeds?
The misty rain of Jiangnan in china
What are you going to do just after having answered to this final question?
I'm gonna make some food, I'm a lil bit hungry haha.
Thank you!