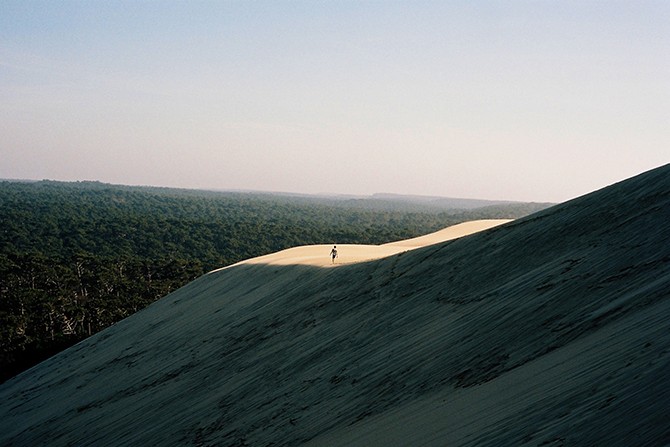 This is not the first time we talk with the french photographer, Michel Nguie.
This time, I asked him to tell us more about some pictures (background, people, place or anything) in few sentences.
__________________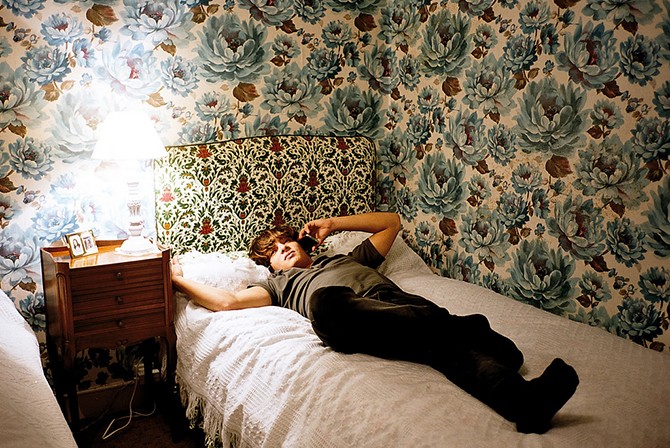 Insomnia : I don't know for the title. Maybe a film kind of Dario Argento's. I orchestrated things right after. I could not say what, because originally he was really trying to call someone on that bed. I can no longer remember what was real or what acted. I got trapped by my own illusion.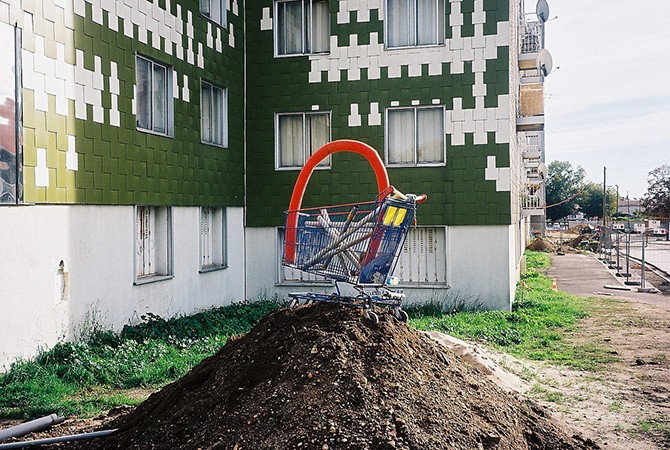 Sunday morning: on a Sunday morning I was going to church, I forgot it was the Day Light Savings time. So I was an hour early, it was unusually calm in the tramway. That made me think there was something weird going on, an unusual occurence. I think I prayed in my heart to arrive on time for once and I got my wish. At the end of my trip I saw this cart and dirt mound, so just once will not hurt, I improvised a "statue d'art-content-pour-rien" cause I'd a little time… Maybe that cart was already on the earthen berm I believe. I simply added pipes and certainly oriented a little the cart for the composition… Residents around looked at me weirdly. I must have looked like a crazy guy : in my Sunday best and in a picturesque choreography I was turning around my prey to catch the best viewpoint before I the click.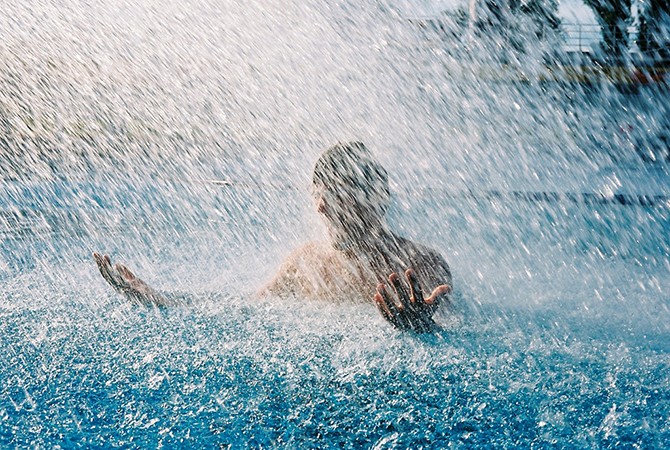 Did you see the worlds : Budapest with my best friend Mika. Basically I wanted to go to Bucharest and we got tickets to Budapest. It's a bit ridiculous these kind of mistakes right? The title: youtube.com/watch?v=OXfwc0RDHBQ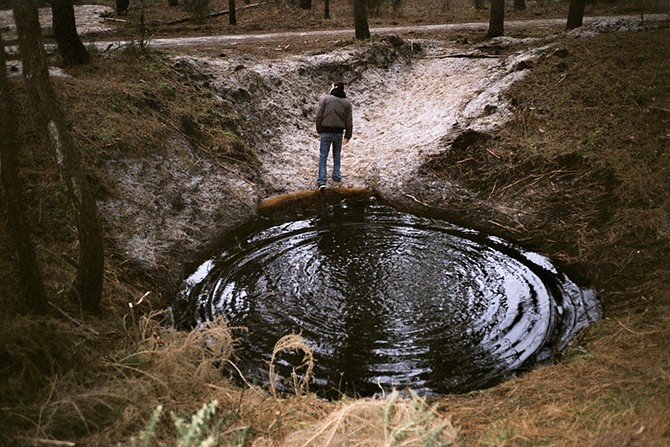 Jésus Saves : Nothing can save my soul, nothing but the blood of Jesus!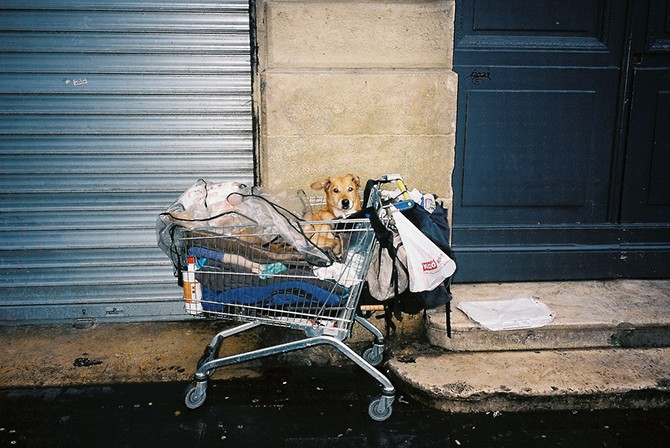 Orphan babies : A real souvenir photo I took at the exit of the grocery store on my street "Le cours Victor Hugo" I was going home – I don't remember from where I was coming – but I was going home, I called the dog I think like "look at me". The title is the name of a song I listened while processing this photographic film and this particular photo: youtube.com/watch?v=eI8craygsho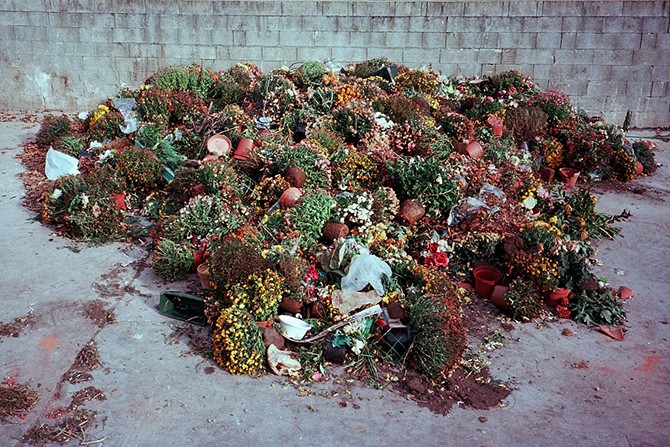 Eye am alive : That bunch of flowers is the result of post All Saints Day. My parents live in a house next to a cemetery. So walking by the cemetery is something I have done since I was a child to going to my parents. A random thing. And every year I see this bunch of flowers. So this year I photographed it by climbing on a dumpster.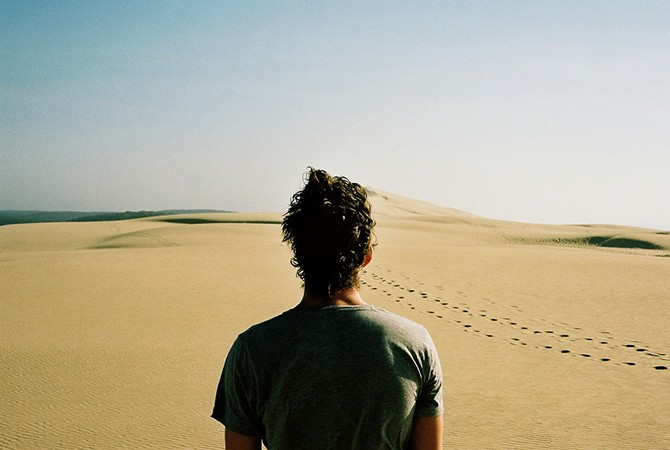 Selber : This is my friend Romain at the Dune of Pyla. youtube.com/watch?v=0eYx4Rv1dRU . Mass is said.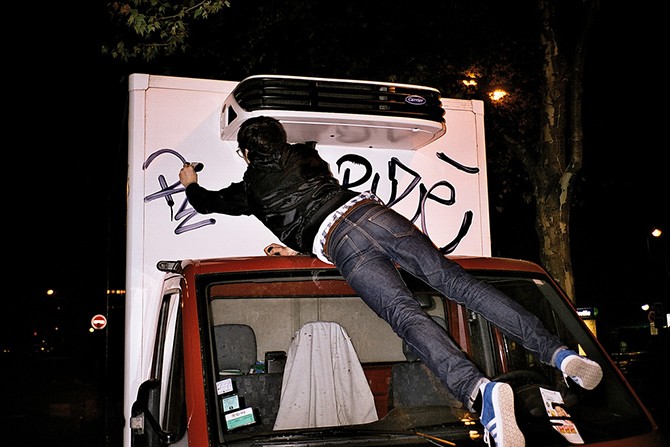 A true souvenir photo of my buddy Gaêtan "à la capitale". Hanging around in Belleville… (Paris)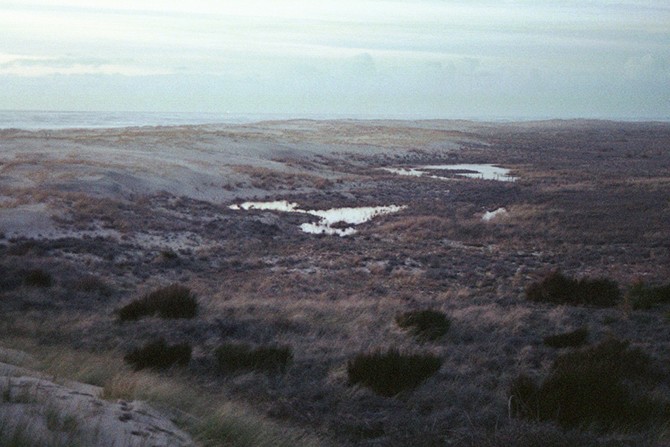 28/14 #ColdFact : At nightfall at the Cap Ferret. It is part of the photo series that I named after the album with the same name and that inspired me a lot when I discovered it youtube.com/watch?v=vKYEYNX-Eug
Playing in Coal :)
Five solae : wikipedia.org/wiki/Five_solae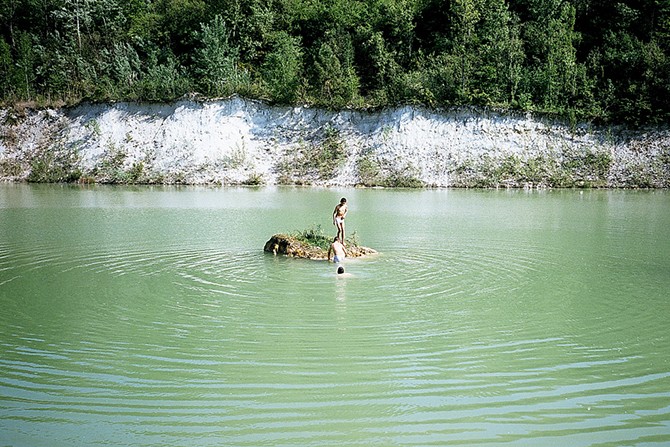 Kids #3 : A true picture made an afternoon swimming in the lake, these youngs are a beautiful trinity.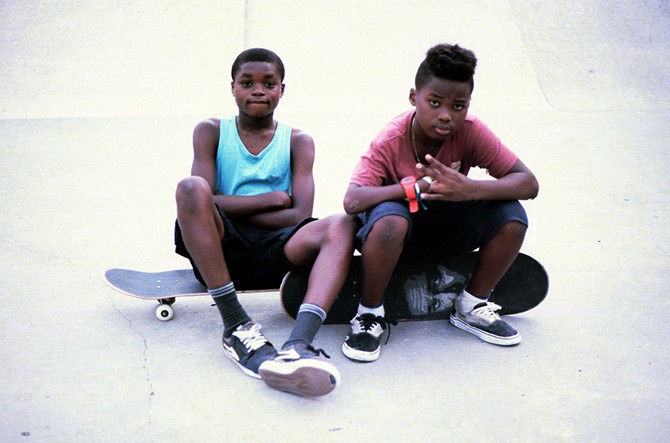 Junior & Christian : Two brothers, two kids up and coming, there we meet at the skate park.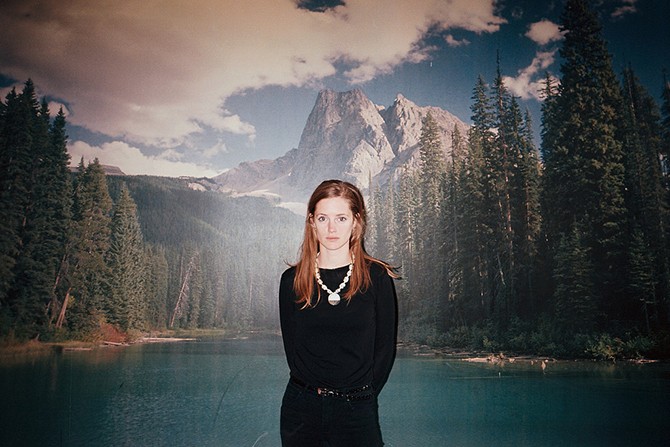 Tatiana : Our paths intersect for years. I was not taking pictures when we first met each other. That day she offered me a coffee and we made a portrait of her as I sometimes do. When I see her it is pretty close to where this picture was taken. Today may be the last time we saw each other.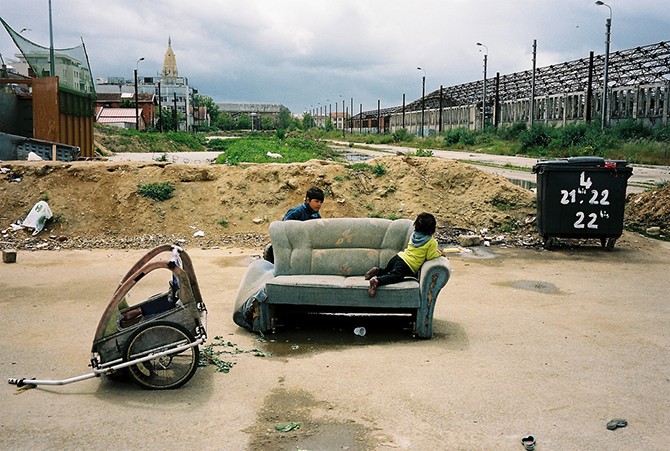 Turkish or Bulgarian kids on a field. A squat where they lived in Bordeaux. They hide when they say me, maybe for the game, or maybe I scared them…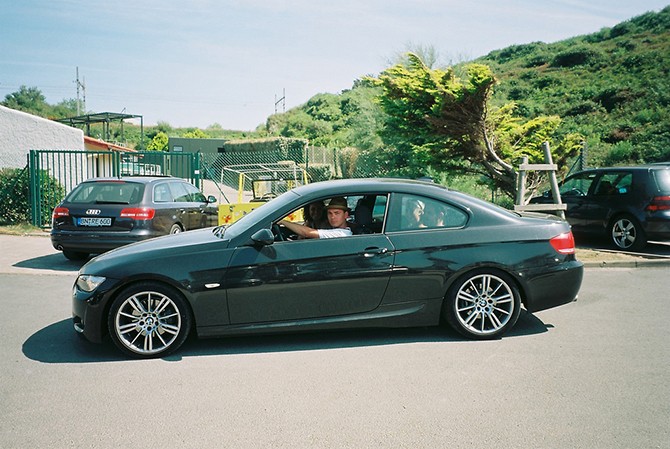 Arthur is a buddy, we were in Guétary at the "endless summer", a parking lot on the beach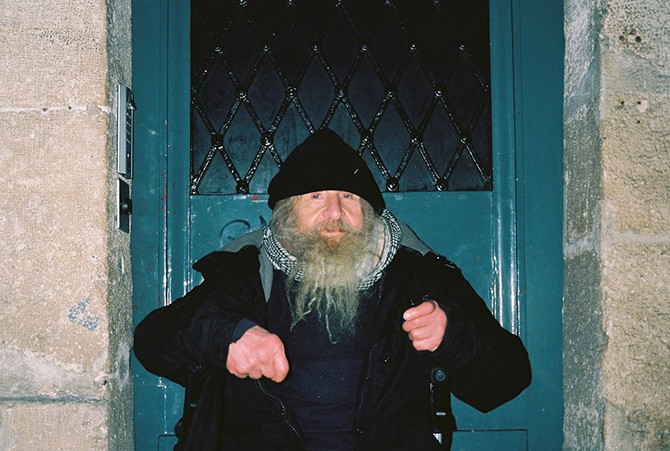 I forgot his name, I met this man in St Germain (Paris) one night.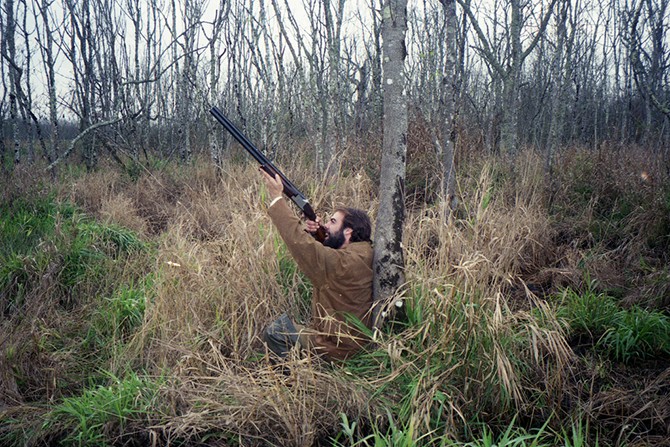 A real photo of Antoine who hunts the snipe bird in the Medoc on the property of Chateau St Barbes. That afternoon he caught two or three of them, I don't remember it well, and may be another thing. I didn't catch anything after having fired twenty bullets: looser.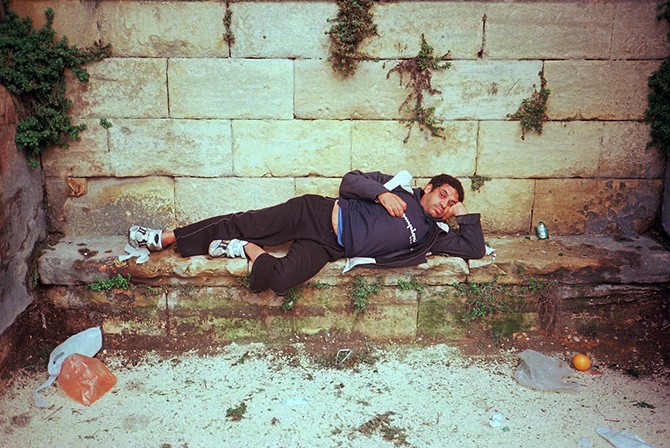 That guy is lying at the bottom of the St Michel arrow, another guy yells at him "we take your picture", and then his eyes meet the objective.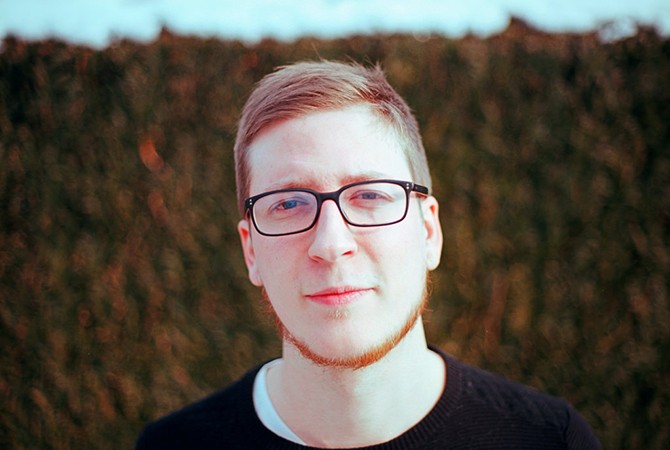 Jérémie. That was in the Jura region, we did his portrait for the website. He is an illustrator : jeremieclaeys.com.
He is a friend, a brother, we're part of the same Majestart crew : majestart.com
All Apologies : That was in the Jura region, at the occasion of this weekend with all the members of our Majestart crew. We improvised that weekend with Antonin, a good buddy. The second half of the very talented THTF and also a member of Majestart like me. The song title makes reference to a song of Nirvana.
Romain is a friend who acts for my mediocre ideas for a fashion campaign for which I got a commission, is that what we say? (It was for the T-shirt brand he is wearing) At first the sponsor loved the photo, but after all he ended up not using it. It was a little creepy compared to the image he wanted to convey for the campaign according to him…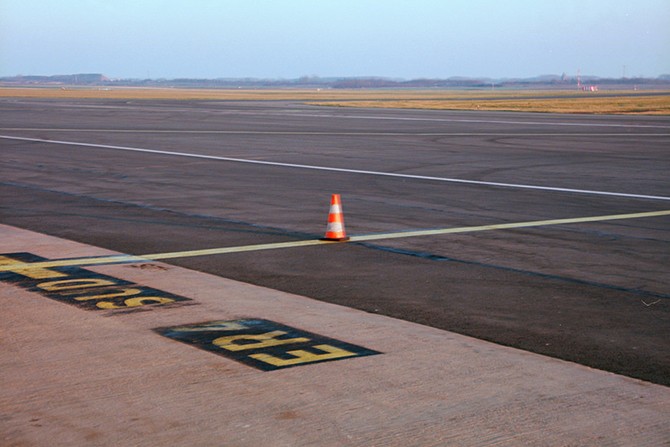 Lille airport tarmac.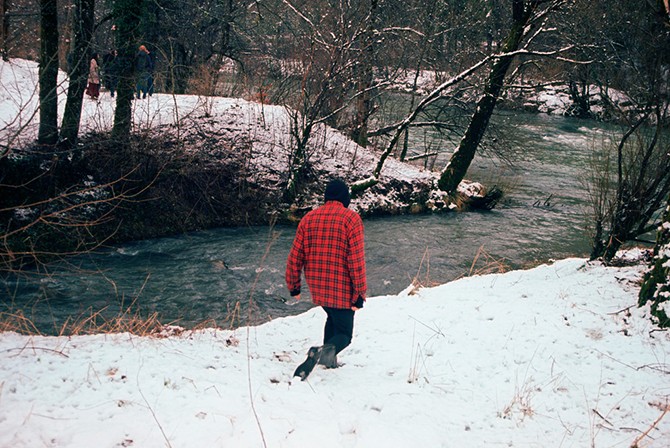 Nevermind : Antonin (see photo: All apologies). Photo made a few minutes before.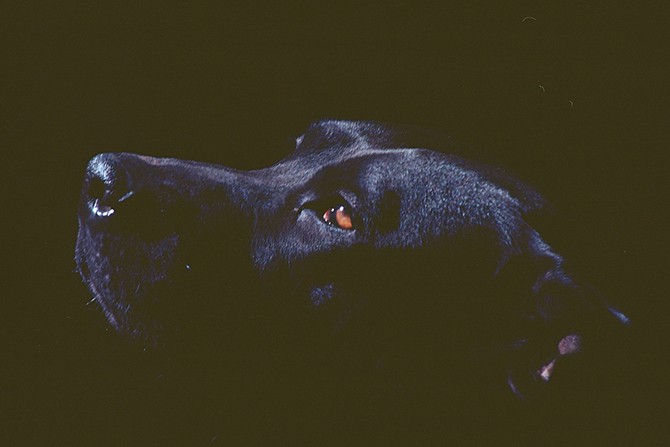 Temps Mort : It is a dog called Jah. Maybe it's a she. When I met him (the only time I saw him), it made me a party as they say. And then quickly, it went back after one asked it to leave me alone (someone who was not its master). He reverted back to a sadness that seemed to kill her. Period. : https://www.youtube.com/watch?v=cRXkmmI7k6Y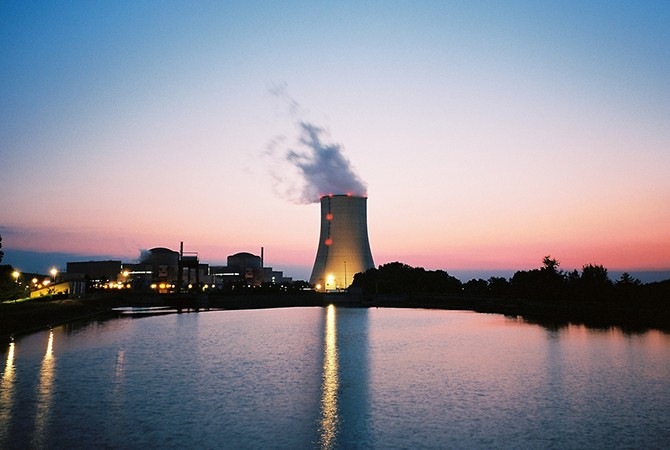 The Blaye nuclear plant I think, the photo is called Elom. It is a dedication to the brother who came along with me and who patiently waited my rantings to take this photo whereas we were expected and arrived late. I offer him the picture that I showed then.
Merci beaucoup pour ces histoires Michel !