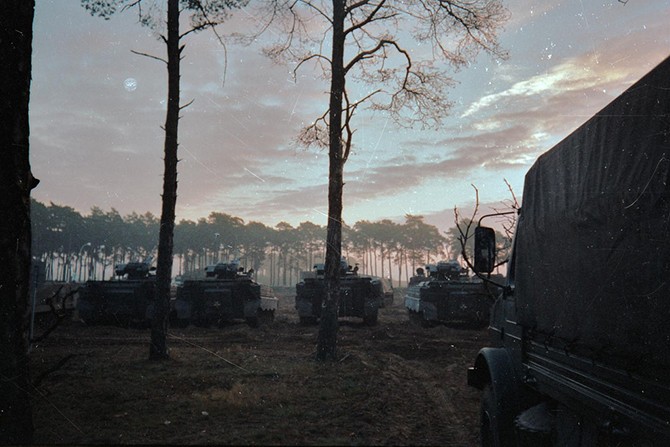 Tell us more about this image
The picture was taken in 1996 at the crack of dawn during a millitary exercise. back in the days there has been a general conscription in germany. you could decide either to do social or millitary service. as i was a naiv young man looking for exitement, i have choosen the army service. at this time i was not interestet in photographie at all. i just took some random shots for the photo album. some months ago i found the negativs, scanned them and was quite surprised by the atmosphere.
from my todays perspective i see young men, still kids, playing war, exercising to kill. to imagine and empathise what war actually means to peoole is gross. FUCK ALL governments and filthy old men, that are sending there young men to war, just to make the next move on the global chessboard of economics and power!
Camera : Chinon 3001 Multifocus
_________
Walther Le Kon, 38 years old photographer based in Leipzig, Germany