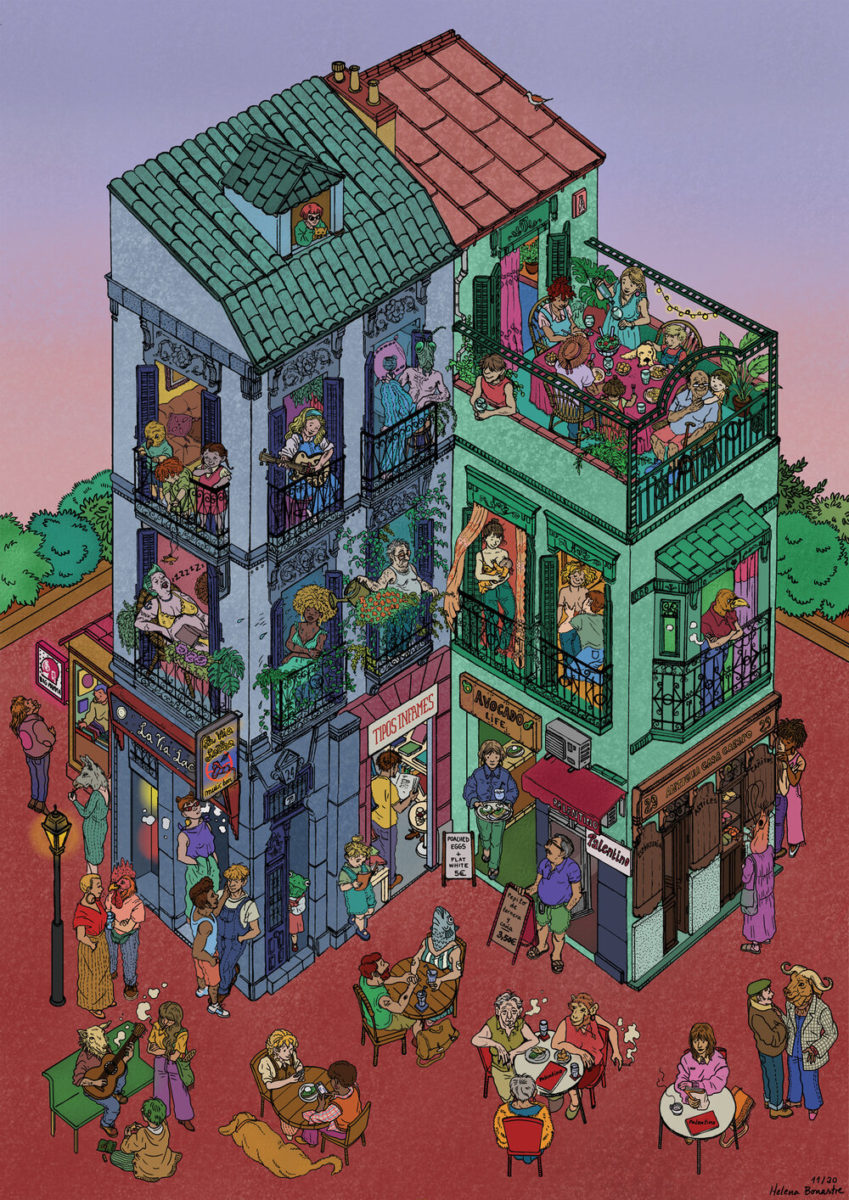 we suddenly saw three nuns coming out to play with the snow
Helena Bonastre
ART . January 28th, 2021

Can you please first introduce yourself?

I am an illustrator and animator from Barcelona now based in Madrid. I love drawing buildings and people doing the sort of things they do when no one else is looking. I really like lonely characters. And lonely writers. I'm an avid reader, a reggaeton dancer and I like people that don't take themselves excessively seriously, although I catch myself doing it sometimes. I love Kafka more than any other artist in the world and I keep making bare references to him in most of my short films and illustrations. Above everything else, I love making people laugh.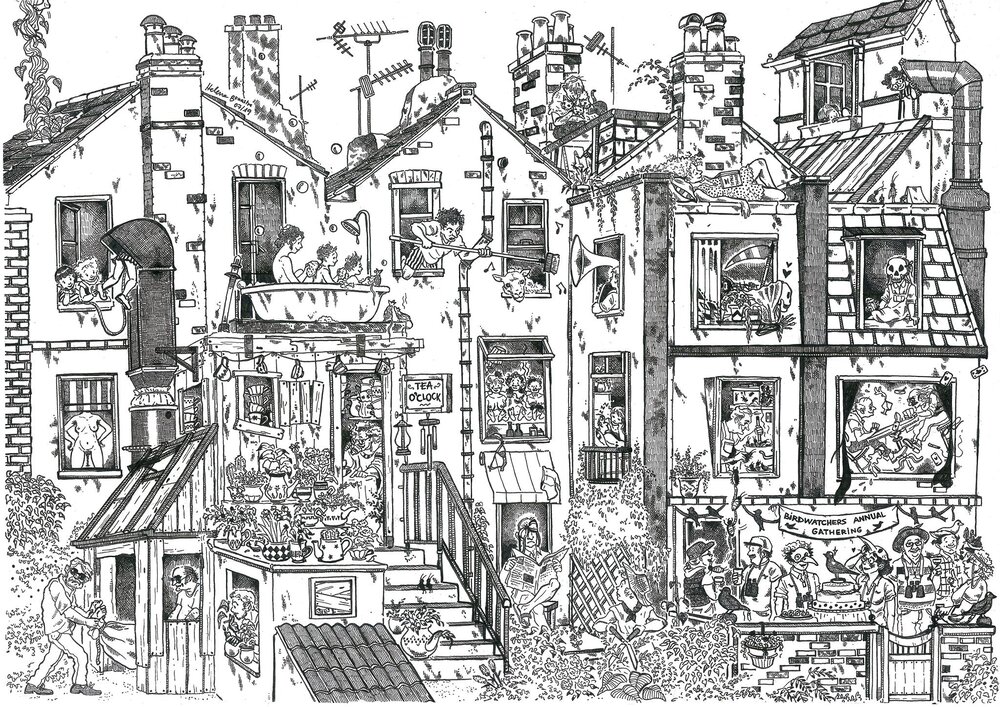 Any track to recommend before starting reading the interview?

I would always recommend listening to Simon & Garfunkel because they are my life and working soundtrack and they always evoke these lonely and weird personalities hidden in clustered cities that I enjoy drawing. A Most Peculiar Man, A Poem on the Underground Wall or At the Zoo.
How would you describe your illustrations?

Detailed, funny, clustered, human. Full of subtle and not so subtle hints around the page that hopefully will trigger a timid laugh, a smile or a quiet sigh in the viewer. Messy and filled with radically different feelings and occurrences that somehow manage to exist in the same space. Hopefully conveying the vulnerabilities and contradictions that are always present in the human experience, but that might be too much to ask.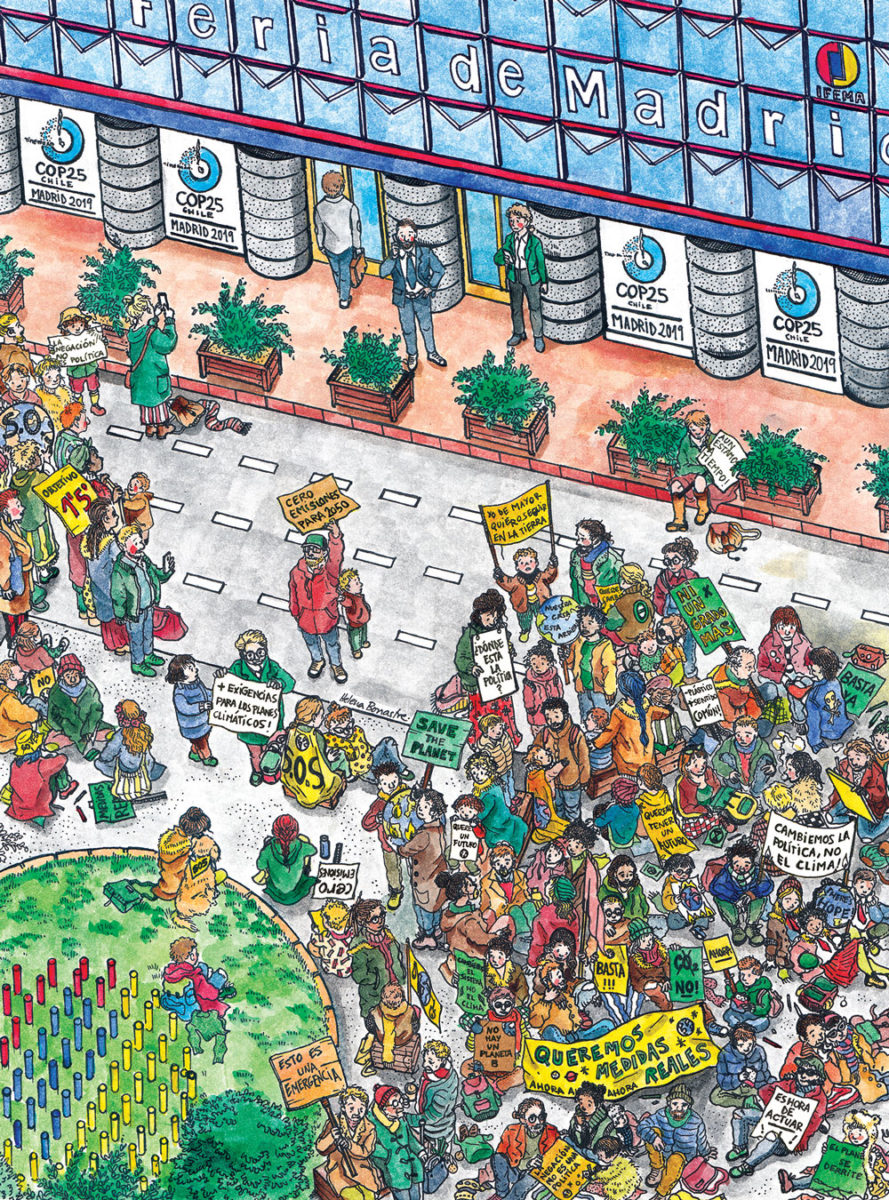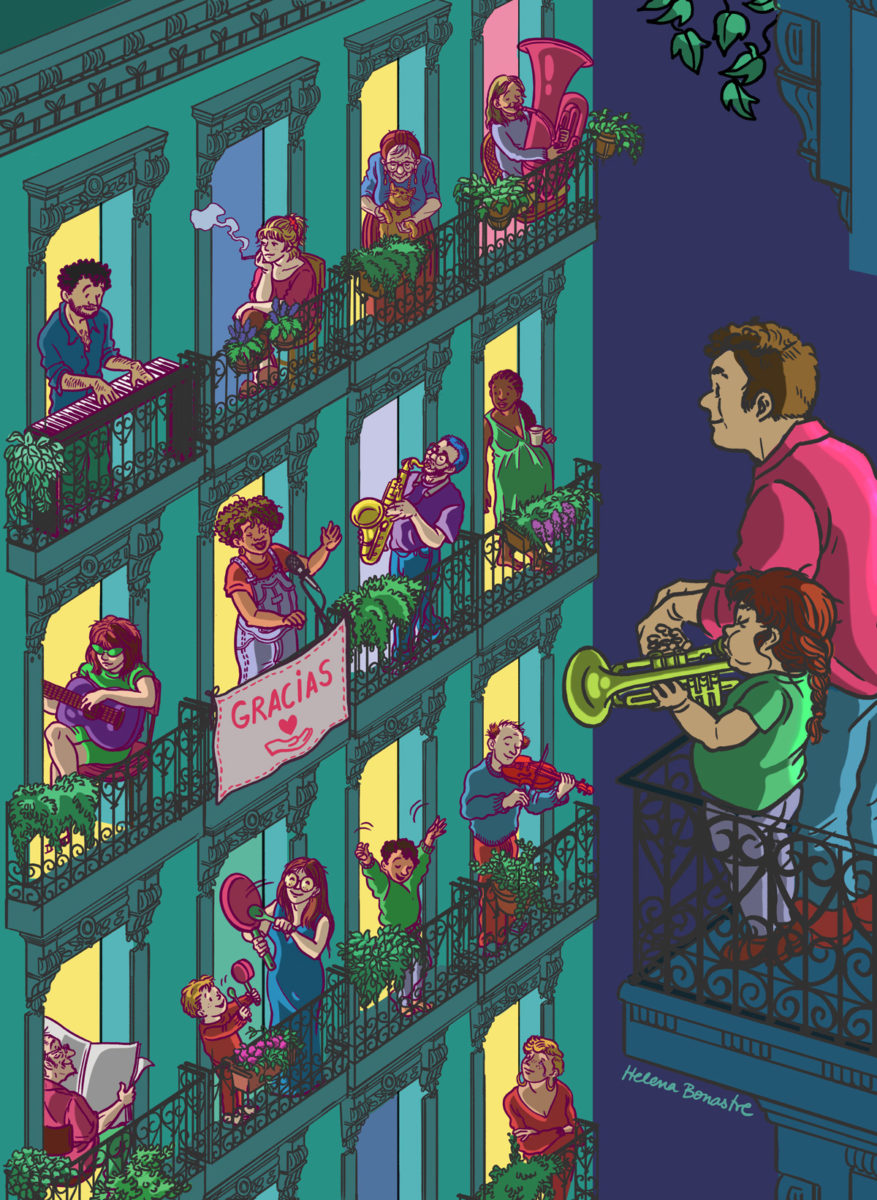 How does the city you live in, Madrid, inspires you?

I moved to Madrid a year ago after living in London for five years and it has been a great change for me. London was an incredibly enriching experience that allowed me to grow and discover some of the most inspiring people I've met in my life. London is alive, vibrant and incredibly creative. It can be a hard city and it was lonely at times, but I feel like somehow those feelings really inspired my work. When I look now at my illustrations from then, I can see that interesting mix of feelings depicted in them. Madrid feels like home in a way that any other city except my own (Barcelona) has never felt and it makes me feel happier, more at peace and more in touch with the things that make everyday experiences more enjoyable and beautiful. Since I moved here I can already see a switch in my work just by noticing how I've started to use more colour and brighter elements. For example, I am now working on a personal project that already touches new, brighter themes such as sustainability, nature, and community.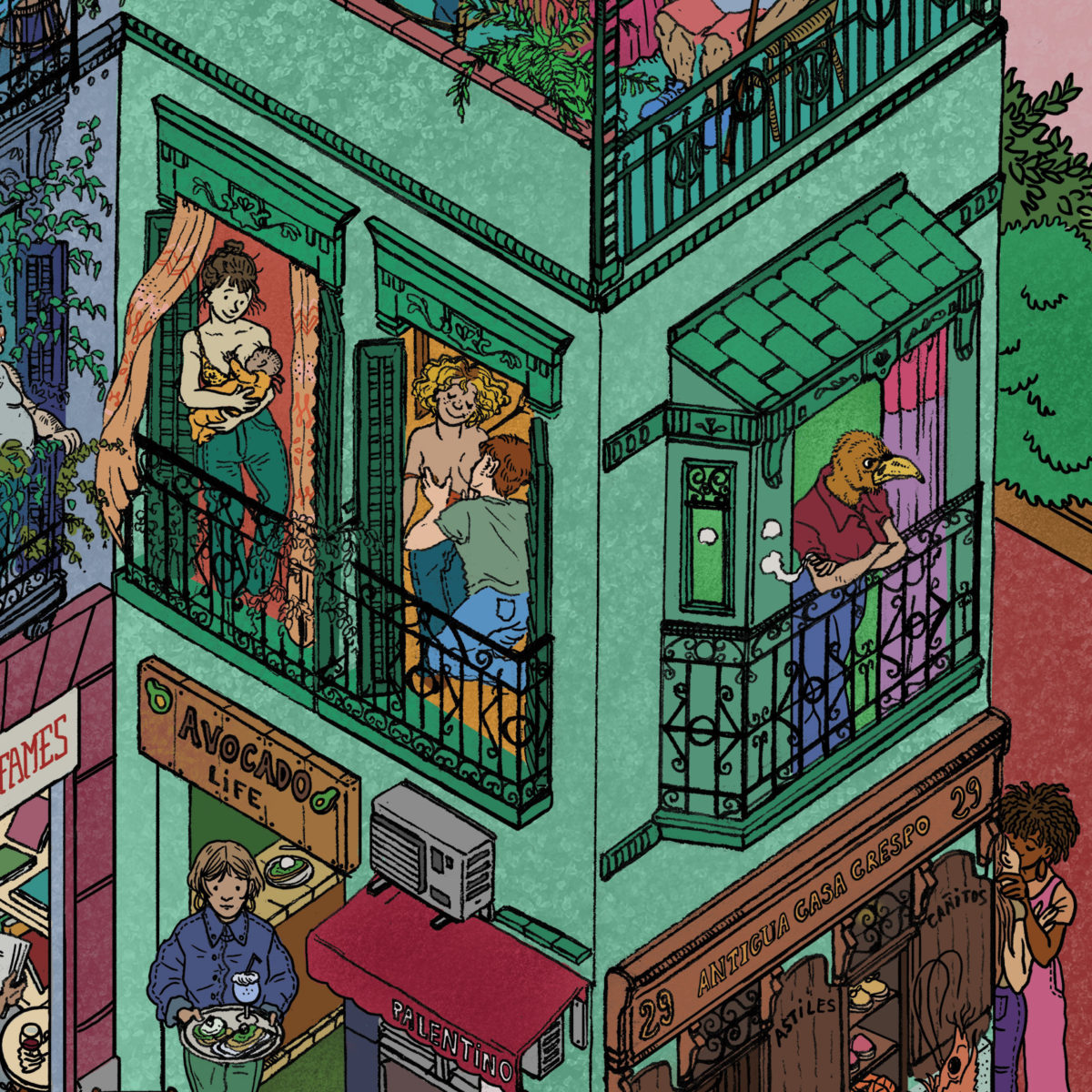 Do you spend a lot of time spying on your neighbors through the window?

I would not say a lot of time, but definitely more than the average (even more during quarantine!). I love my flat because it has a view to many buildings (I've already drawn most of them) and to a cloistered convent with a vast garden. I've caught a couple of nuns timidly enjoying the garden on rare occasions. On one of them, during the first lockdown, and later on, two of them greeted us amicably after caughting our eyes. We couldn't believe it. And last weekend, after a snow storm (which was the greatest one in Spain since 1907), we suddenly saw three nuns coming out to play with the snow. Those moments feel like pure bliss to me. I've always had a tremendous curiosity to find out what strangers do inside their homes and how their private spaces look like. I remember being a child and looking at the balconies of Barcelona, wondering who lived in each of them and paying curious attention to the objects and furniture inside each window.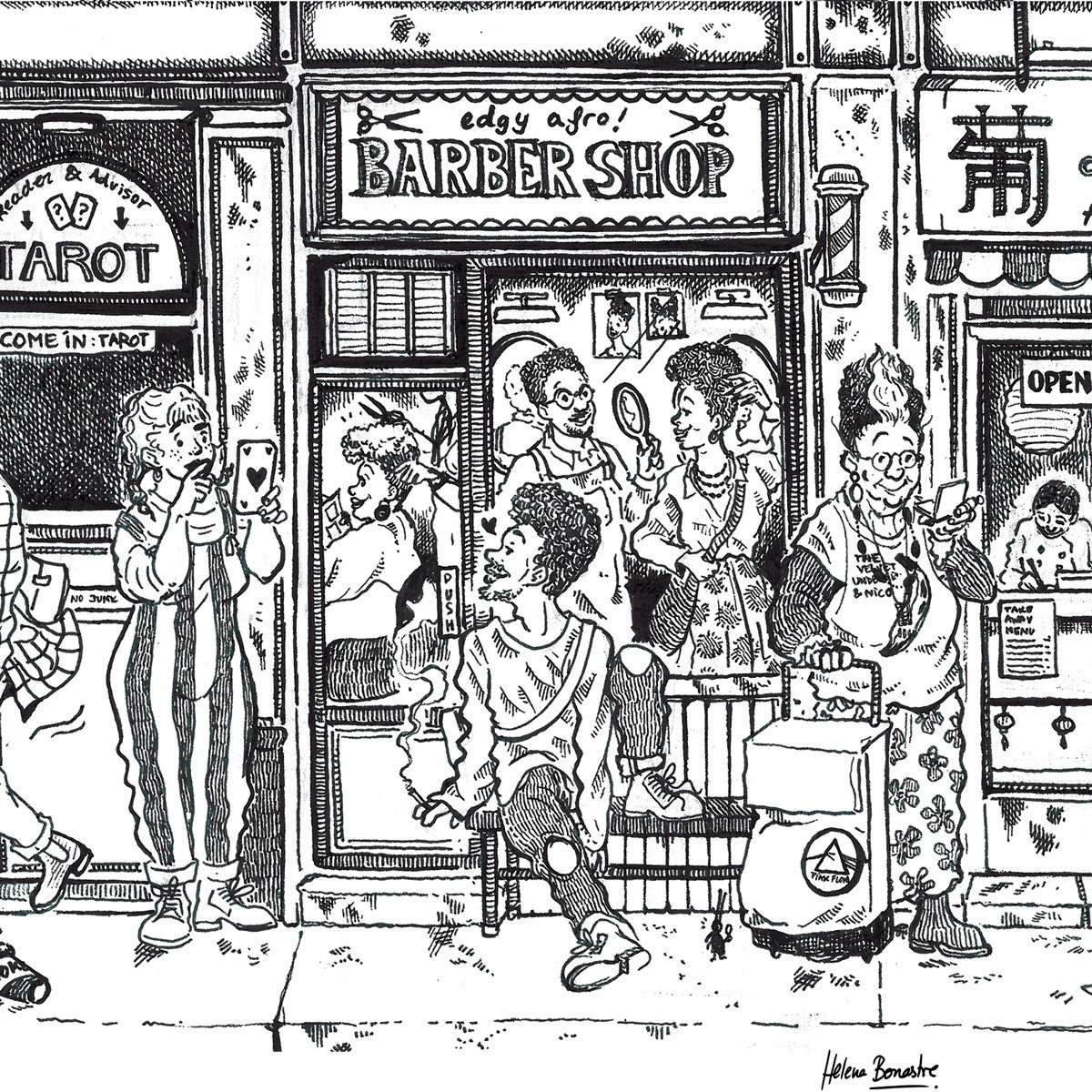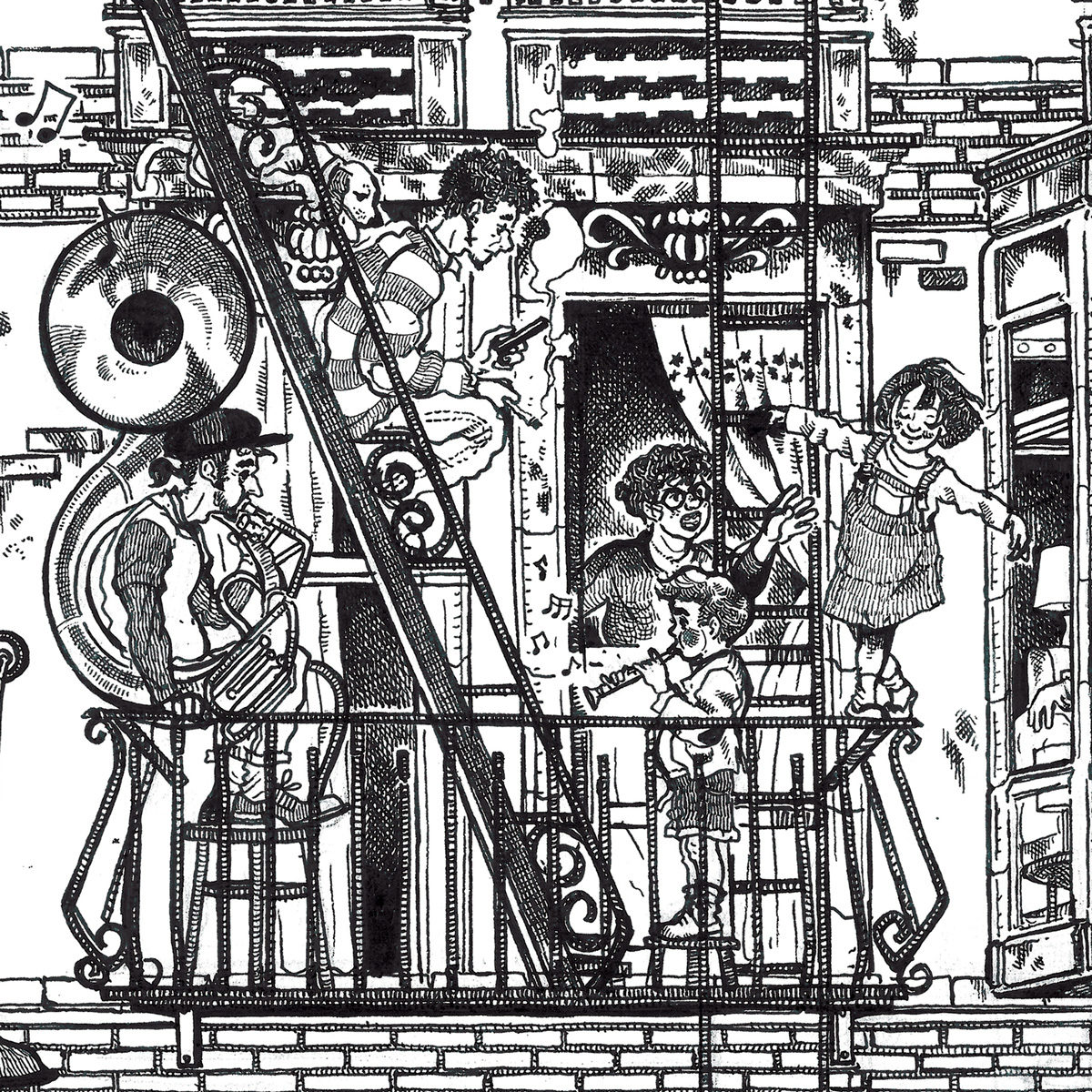 Your scenes show very full and messy places, which ends up feeling really cosy. Are you trying to get us lost in looking at details like you probably do yourself when you're walking around and/or sketching?

I do. I've always enjoyed art that allows me to get lost in its details and to find out things that no one else has noticed at first sight. When I was a child those were my favorite kind of illustration books and I loved taking one of them to bed and throwing myself completely into that intricate world. Cosy is a good word to describe that feeling. Luckily, I also enjoy drawing highly detailed illustrations and it never feels exhausting to me (people always tell me how patient I must be to do it, the truth is I am not patient AT ALL, I just really enjoy drawing very intricate things!).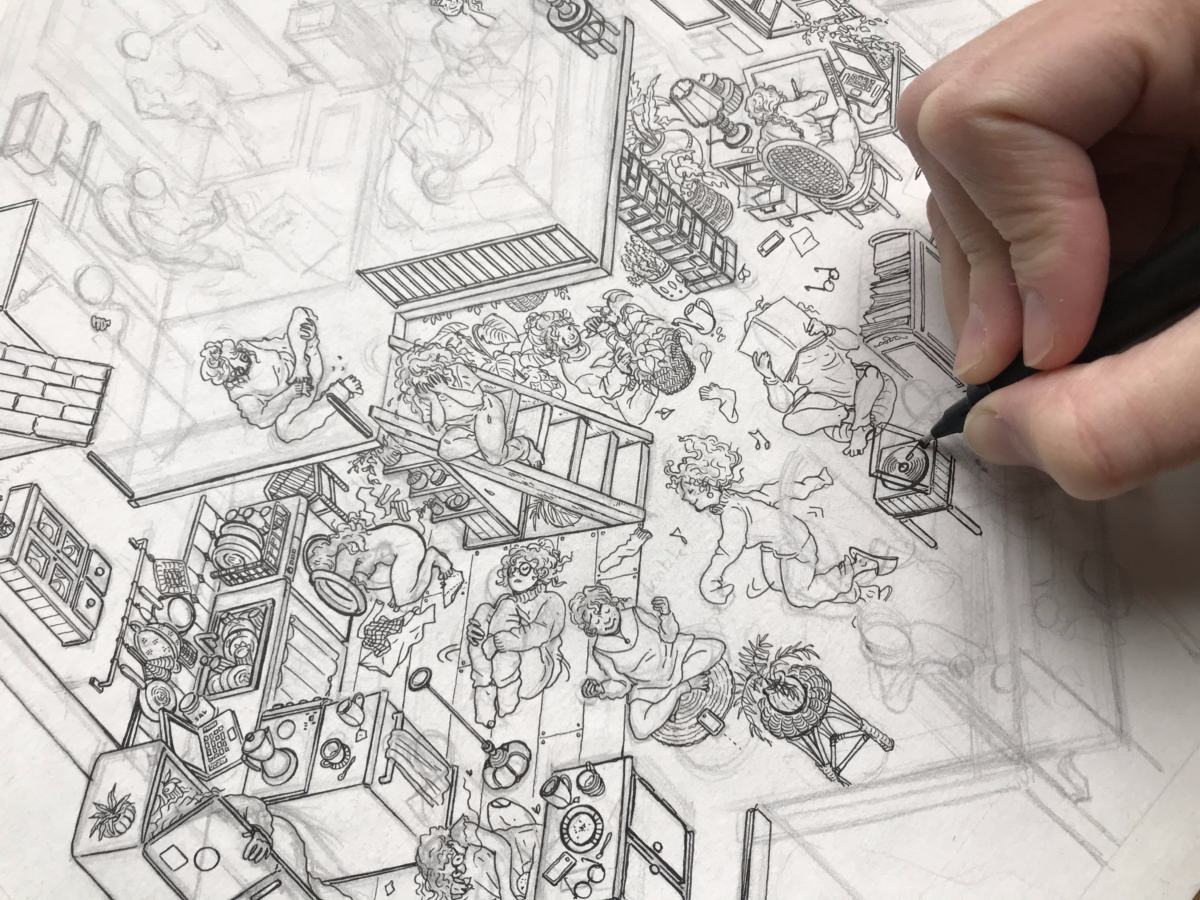 All those different scenes inside of each illustration, on top of the isometric style, remind me of video games such as The Sims. What are your main inspirations?

It's so funny that you say that. The Sims was my favorite game when I was a child, I was absolutely obsessed with it (this is not an exaggeration), so I guess it all makes sense now. Some of my greatest inspirations are artists like Quino, Bill Watterson, Robert Crumb, Helen Oxenbury, Lewis Carrol, Franz Kafka or Francisco Goya, among other ones. Also, the concept behind the Spanish comic book 13 Rue de Percebes and the set design of the Hitchcock's film Rear Window inspired me greatly when I started focusing on drawing houses.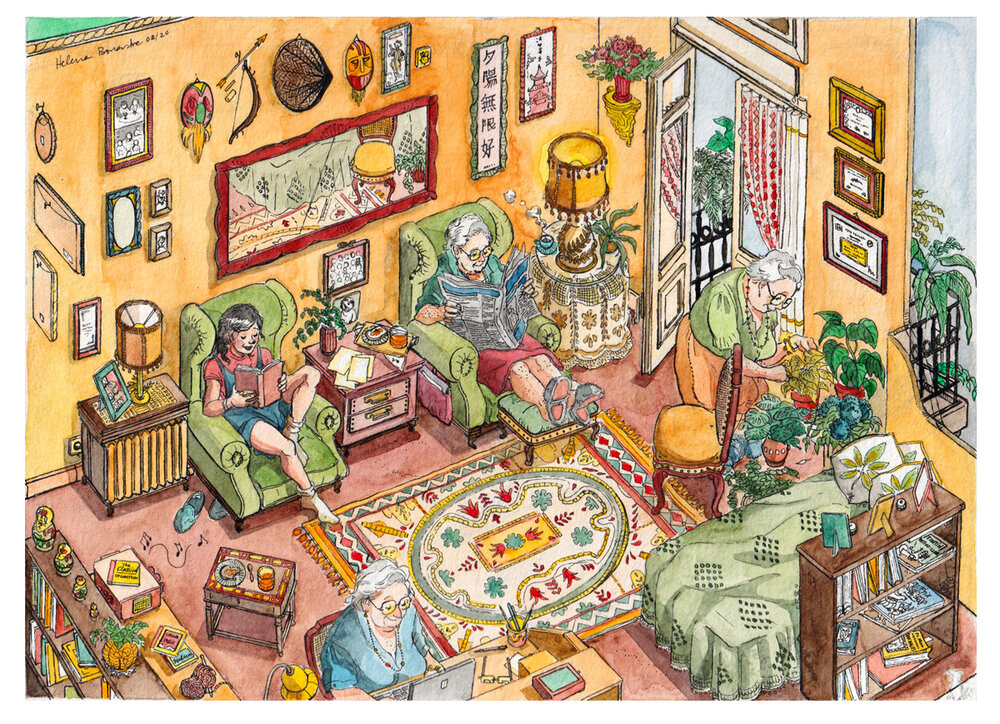 To finish, would you like to share with us some artists that you like?

On top of the ones I mentioned before, it also comes to mind the work of David Lynch, Terrence Malick, Alice Neel, Joana Quinn or Gabriel García Márquez, and the graphic novel Fun Home by Alison Bechdel.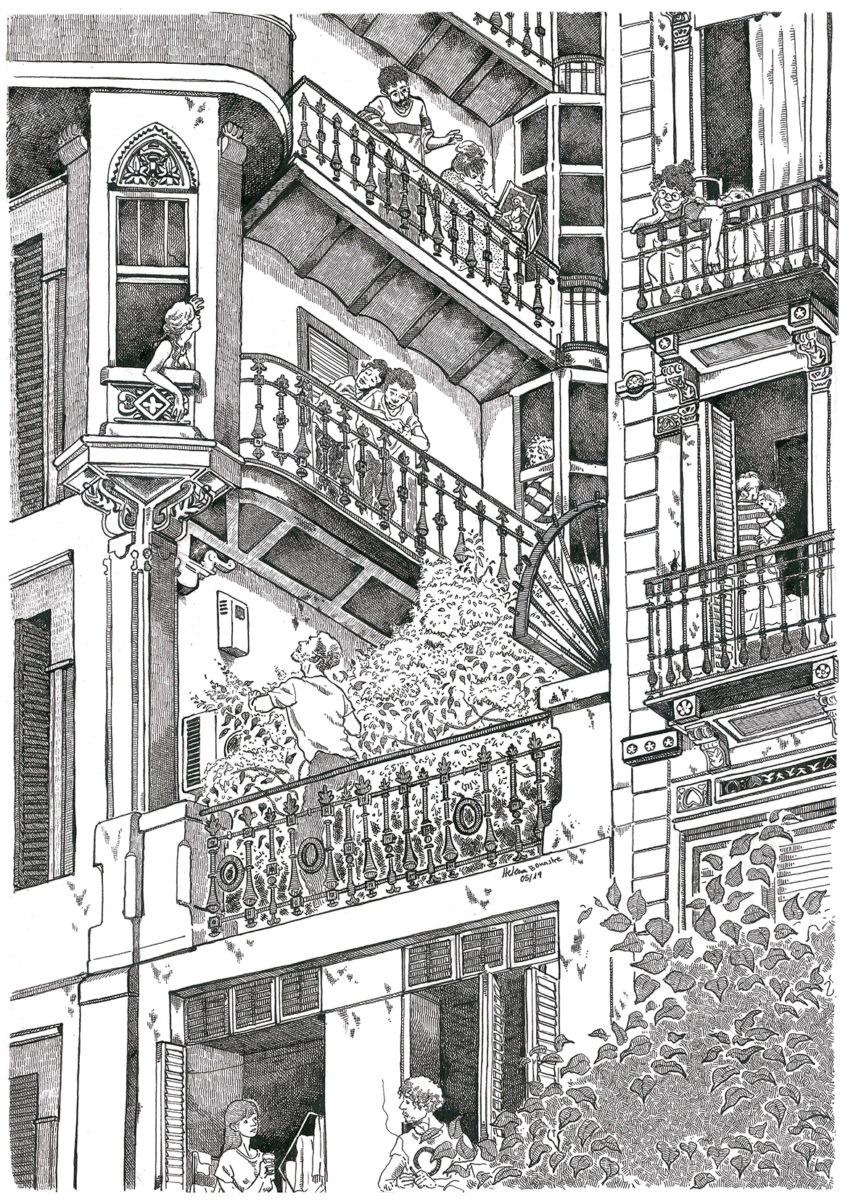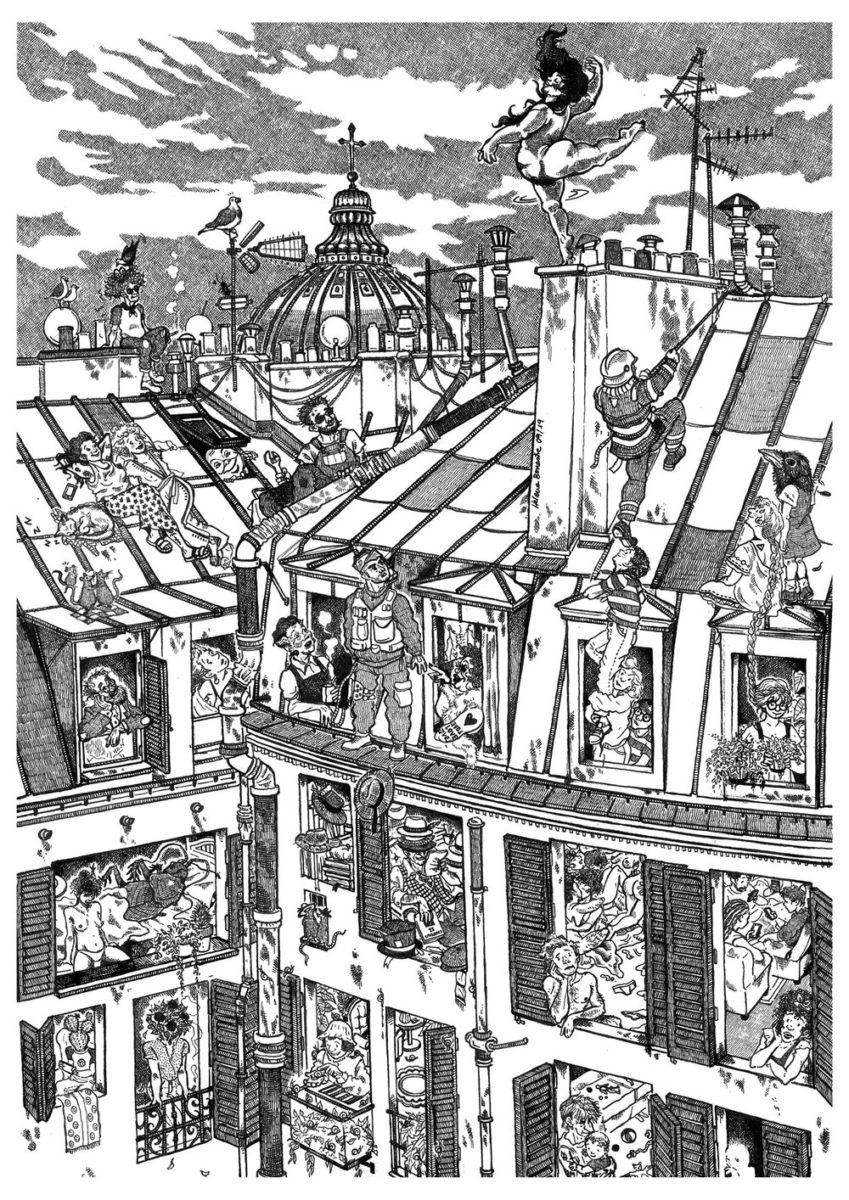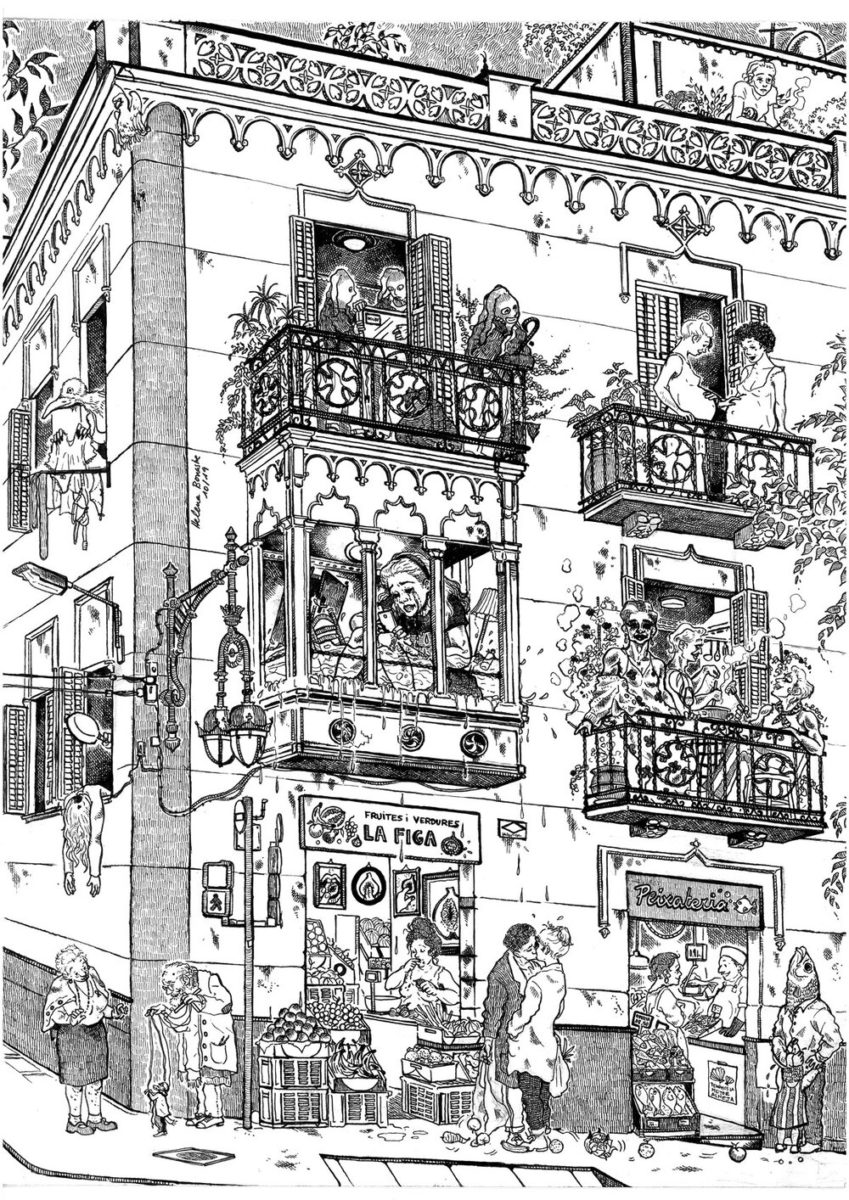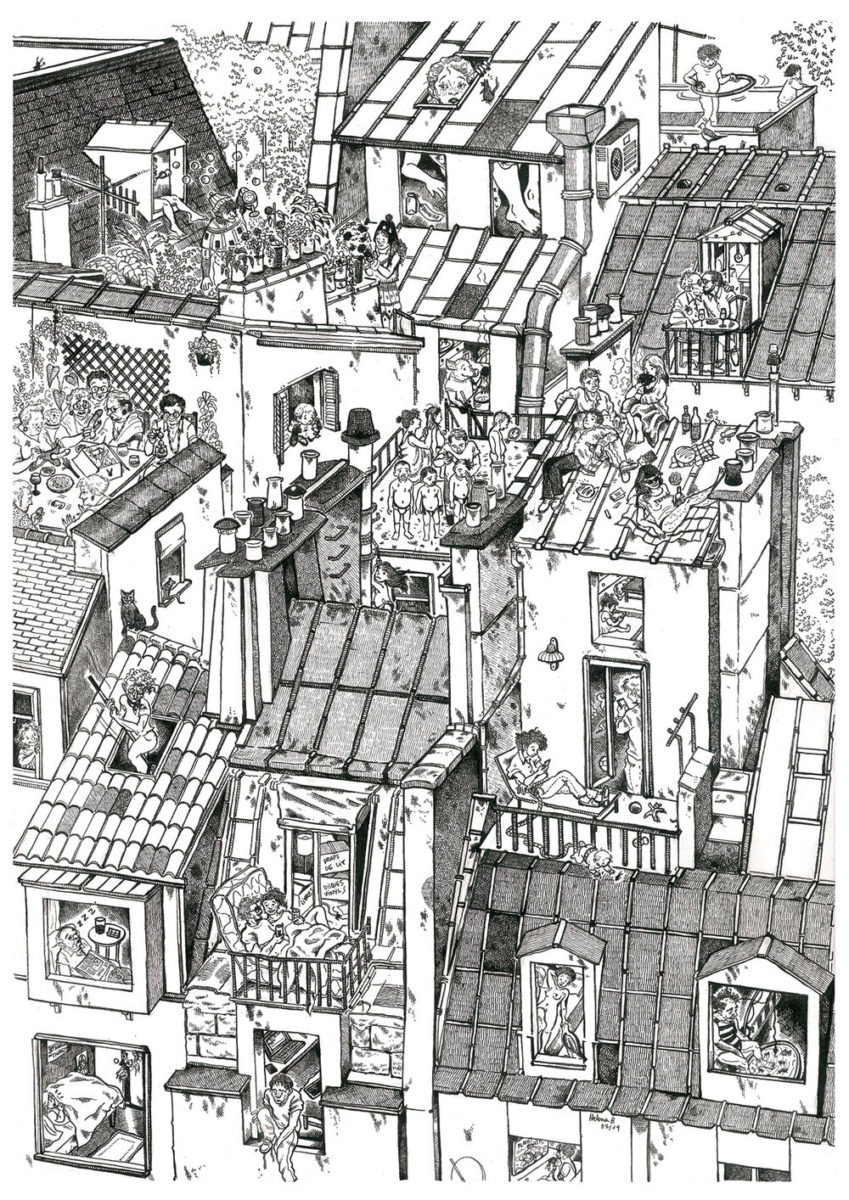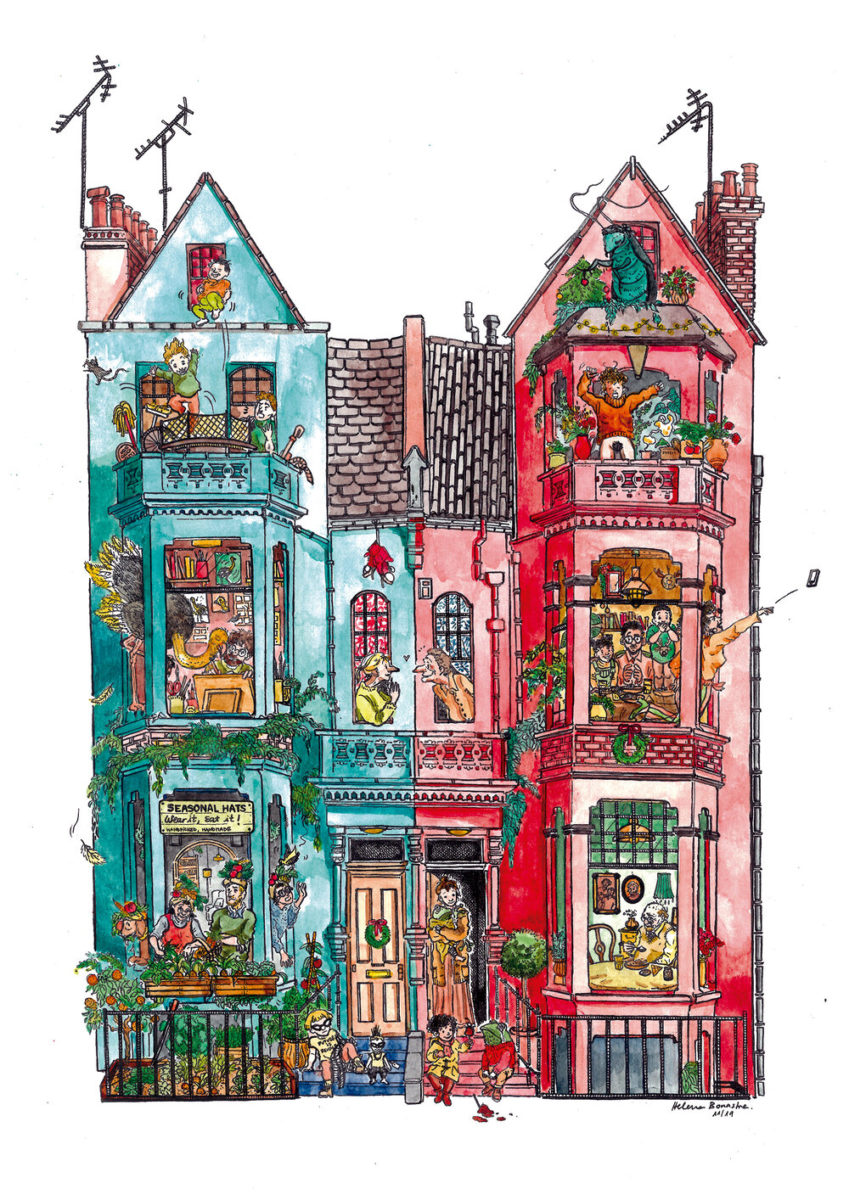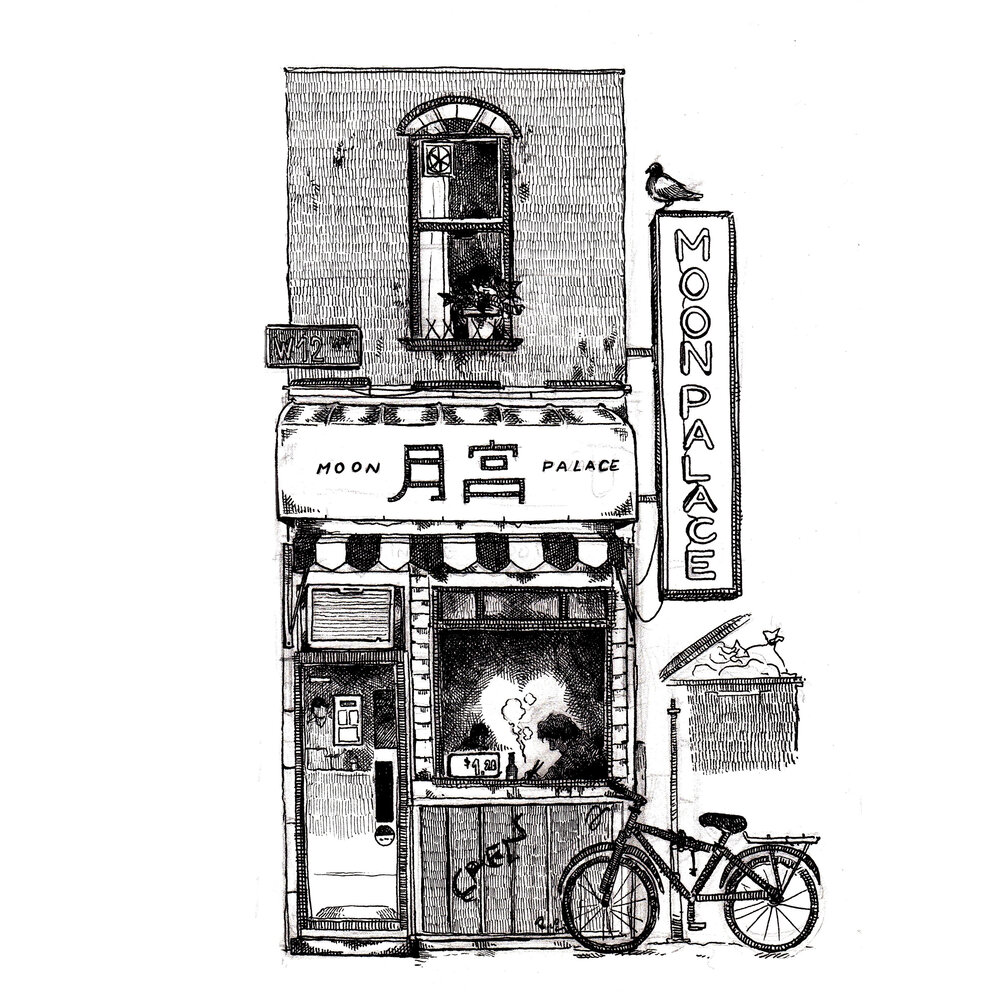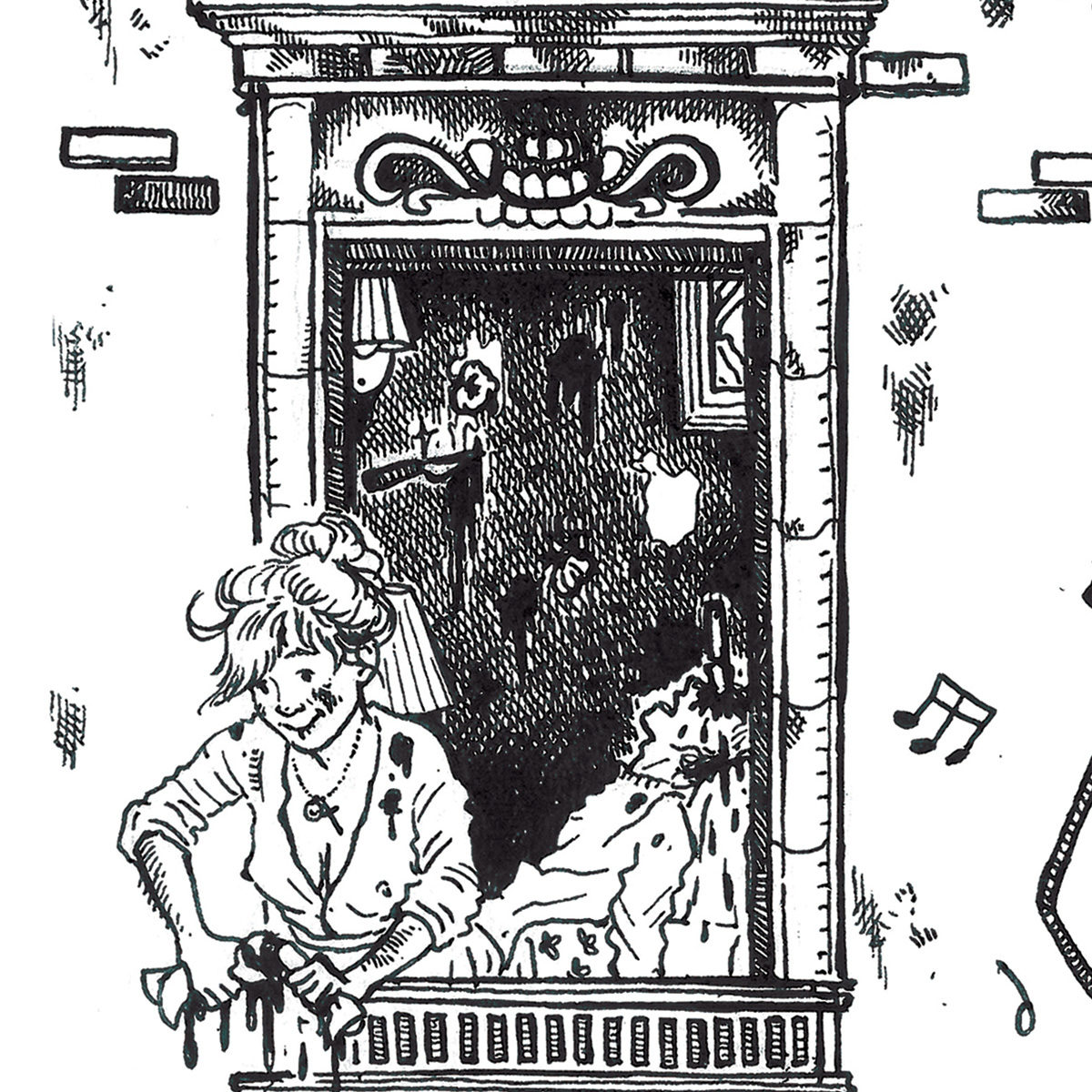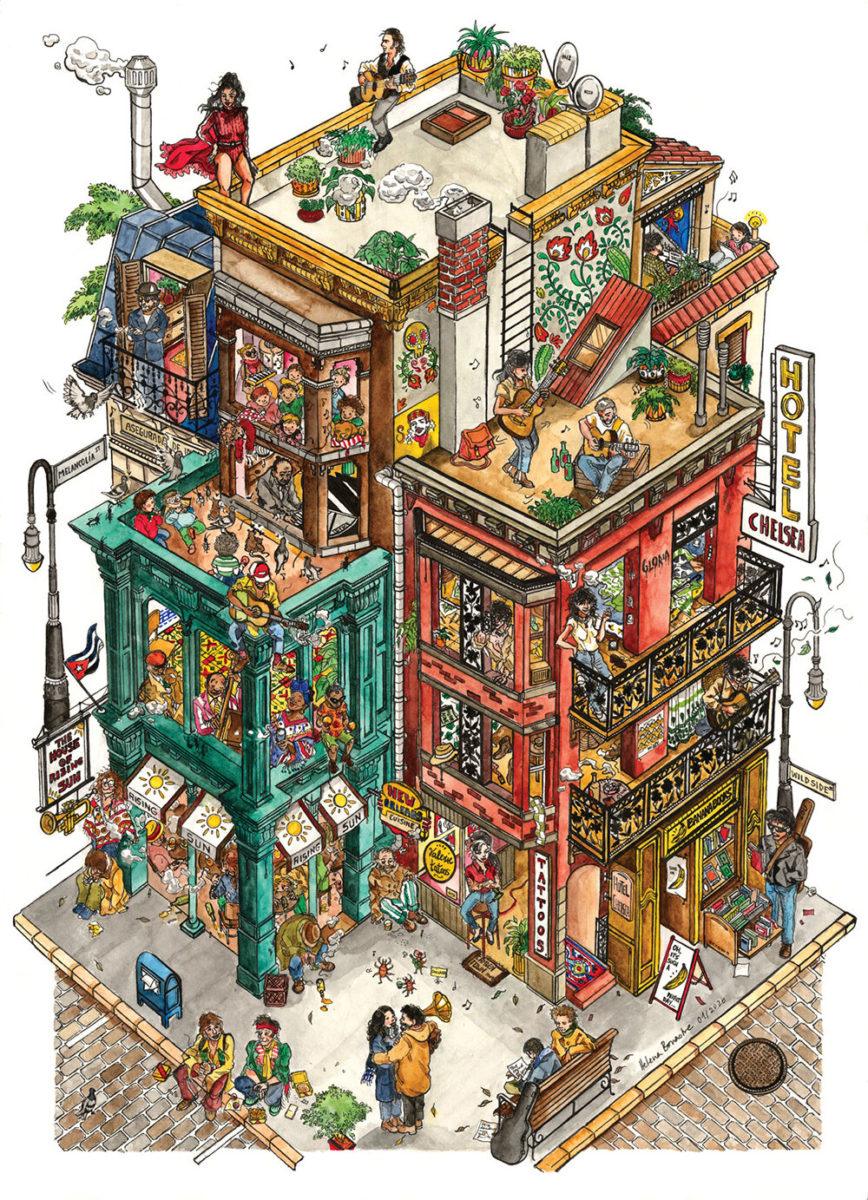 Helena Bonastre is a Spanish illustrator. This is her website, and here her instagram.