Hello Laurie, who are you man?
Hello Guillaume, I am Laurie Rowan, a Welsh animator, living in the south of England who creates wobbly pastel creatures that dance and gyrate.
What can we find in this curious head of yours?
Oof, not sure… A lot of little snippets of music and repeated phrases generally like 'hot dog, jumping frog, alllbeeerkkkurky', like a disappointing William Burrows novel. Other than that, a lot opinions that probably wouldn't hold up to scrutiny.
How did you learn to model and animate like that?
Over time, lots and lots of time. I like to incorporate a new technique into each project I embark on, it's a rule of thumb which insures creative growth. And youtube, mainly youtube.
And when did you discover this very peculiar, kind of tactile aesthetic of yours?
I landed on my aesthetic almost 2 years ago, there's elements of my forms and colour choices earlier but that's the point it started to feel cohesive to me.
Give us a movie, a book and an animated movie you recently discovered and loved.
Last film I thoroughly enjoyed was The Square by Ruben Östlund, also very late to the party but I recently became obsessed with Mike Leigh's Nuts in May. The last book I really enjoyed was The Gospel According to Blindboy by Blindboy Boatclub. The last animated film that overwhelmed me was a short called The Burden by Niki Lindroth von Bahr, in terms of feature length, that would be Boy and the World by Alê Abreu.
Can you guide us through your creative process, from the idea to the final loop?
Certainly. I begin with sketches, unfocussed, free drawing and let what comes, come. At some point a logic will begin to form and I'll start to mold that into something that can translate into a short. I keep my process hand drawn and on paper until I feel it's defined enough to work up in 3d, from that point I work directly from my sketches in 3ds Max. Once in 3ds each phase blends with the next. I always begin with modelling, then generally onto texturing, lighting, rigging and eventually animation. Rigging is probably the most labour intensive process, as most of my characters revolve around a clearly defined mechanism, so it has to be fluid and feel like it could tangibly exist, a good rig is essential for that.
How do you typically spend your days?
I have a studio in my home and I also hire a space so I don't get too secluded. My days are generally spent in front of my computer, animating. I try to keep to office hours, but it often spills into evening time when I working on something I'm really into.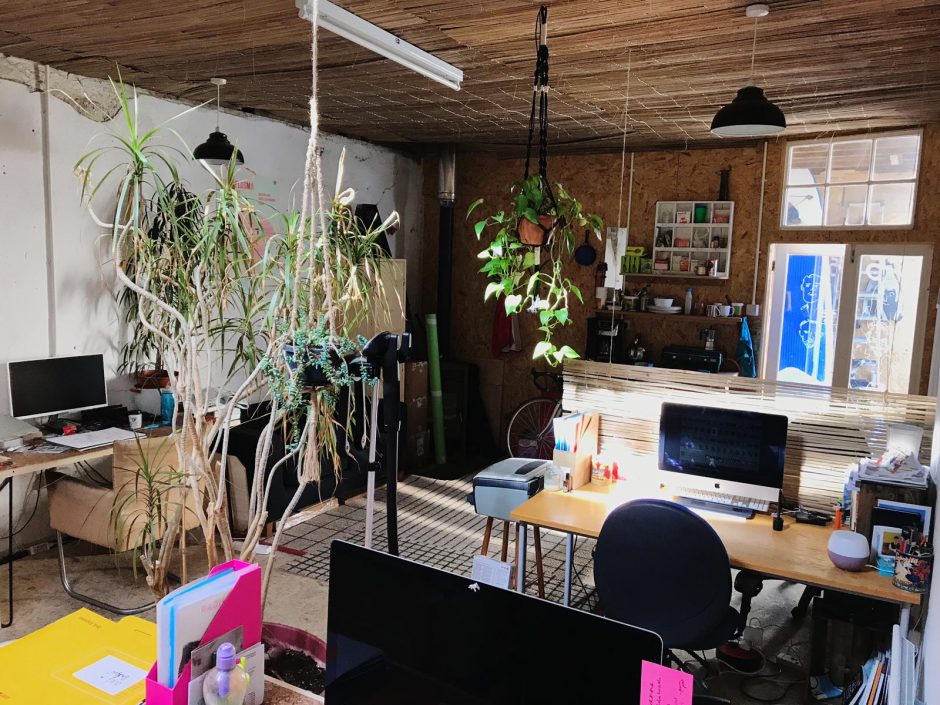 We can read that you worked on games, can you tell us more about this?
Over the last 12 years I've worked in studios and as a freelancer and a lot of my work has been leading creative visual and animated side of childrens games and apps, mostly for tie ins for established properties for Disney, Nickelodeon, eOne, Marvel and things of that nature.
Did you plan to make a longer animated video someday?
I do! Very much. I have an idea for a short I'm currently scripting at the moment, I'm also working on a TV show with a good friend of mine.
Do you name your lovely characters?
To be honest, I don't. I like to give everything a quite understated name, such as An Arm or Hole. The throwaway nature of that is funny to me and it also allows people to indulge in their own interpretations without my dictation.
What's next for you? Do you have new characters in the oven?
Yes at the moment I'm trying to extend out of single characters in negative space into world building, stretching my aesthetic and logic into buildings, vehicles and organic forms. It's a challenge and one I'm really enjoying. I'm also involved in Pictoplasma this year so a fair bit of my time will be dedicated to that. (cityscape line drawing below)

What are you going to do just after having answered to this final question?
I am going to send it to you, make a coffee and stare out of kitchen window for a bit.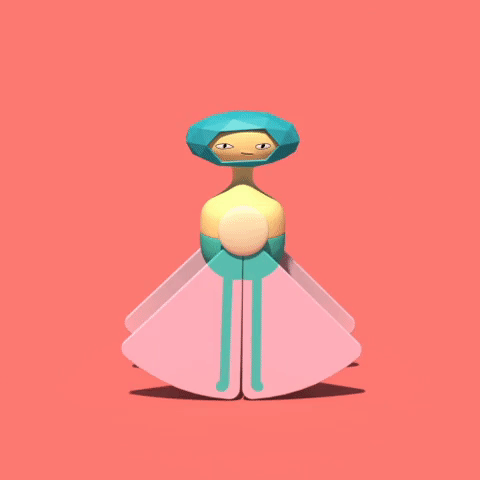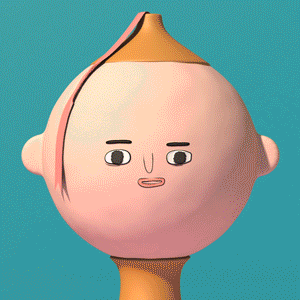 Laurie Rowan is an illustrator and animator from England – you can find his work on his website, instagram or vimeo.