Interview with the French Illustrator, Sylvain Tegroeg, co-creator with of the lovely handmade exploration game, Hidden Folks.
Who are you Sylvain?
I am a French freelancer based in Amsterdam, working as multi-disciplinary artist/designer. I am working under the nickname of Sylvain Tegroeg and am the illustrator behind Hidden Folks!
What are you doing in Amsterdam?
I arrived here in Amsterdam 6 years ago, with the intention to study product design at the Gerrit Rietveld Academie. I stayed there three years in the school and then graduated in 2014. Since then I have been freelancing and developing personal as well as client-based projects. Although my product design education cursus, I have quickly started and got noticed for my illustrations, making plans or architecture drawings for magazines at that time.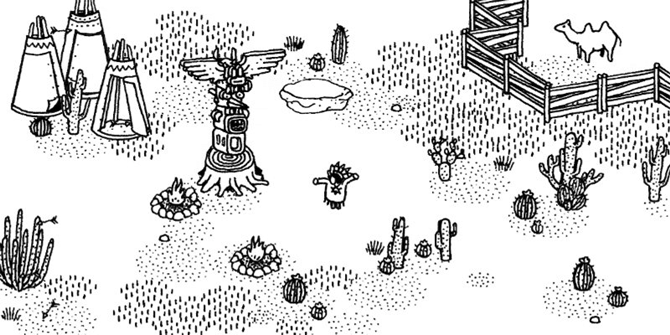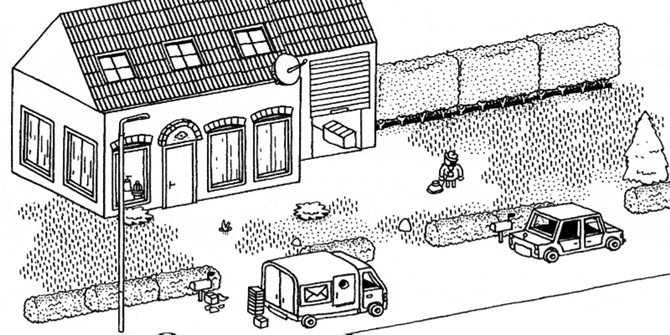 Can you introduce the handmade exploration game "Hidden Folks" you created with Adriaan de Jongh?
You are right to call it hand-made as all Illustrations are made on paper and later on scanned, assembled and used to compose the levels in the game. It has been quite often referred as the new Where's Waldo which is basically a serial of illustrated books in which you need to find characters spread amongst many, many others, in overcharged landscapes. The twist is that now, in the game, you can interact with things around to find the targets; shake a tree, pull a levier, or cut bushes! In addition to that, there is equally a huge work on sounds, which will accompany you in the game as well as hints if you don't know anymore where to look! It is a really chill and cool experience hidden-object game, with no limits of time or score.
What has been you role in this adventure?
My role as artist and designer did step up with Hidden Folks, from being artist, making the illustrations, along years learning the tricks of game design and all the technical aspect of it, made me feel more of a game designer. I and Adriaan have a pretty complementary team actually, I produce the art and elements which he makes interactive. Then we work back and forth on the level design, implementing his interactions and the drawn scenarios I have been composing.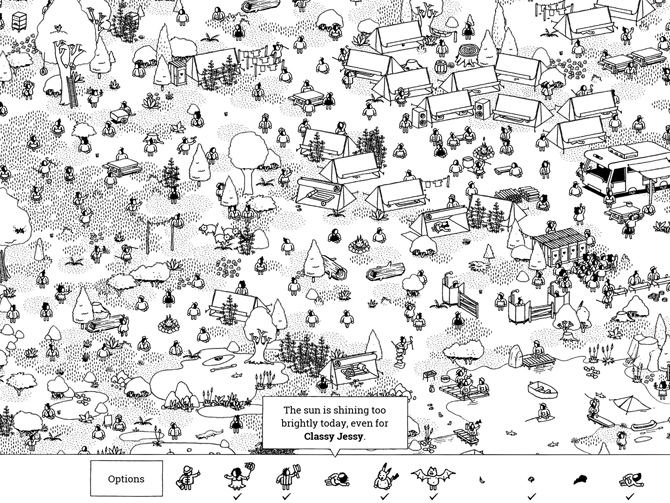 > click on the image to see the details
Can you tell us more about the creation process during this project?
At the beginning it was hard to figure out what to do with the Art and how to use it the right way. But we found out the Hidden Object Genre really terrible and that there could be something here for us! My art style was pretty about hidden objects and intricate details, miniatures and stories all over from the beginning, we just had to bring a little extra to it: interactivity. So the first year Adriaan and I worked together, it was a lot about finding the mechanism of the game, main structure and how we would bring the players to have fun in meaningful ways. In a general way, we have made our own structure when it is about making entirely new areas: we brainstorm about our ideas, stories, things we wanna show, and we try to make them interactive!
How long did it take from the first idea to the finalisation?
So far we have been working around three years on the game. In the first year and a half, I and Adriaan learnt to work together efficiently and get the most out of the art. We decided to make the game for fun at first, and along time, we defined the values and system that made HiddenFolks. The year before release was a lot into refining the levels and things, we spent a few months play testing, bringing the demo to many Indie game events, and finally remaking some levels before the first available "public" version. When we produce a new update with content, we are now quite organised and it can take us one to two months for having a whole new playable area!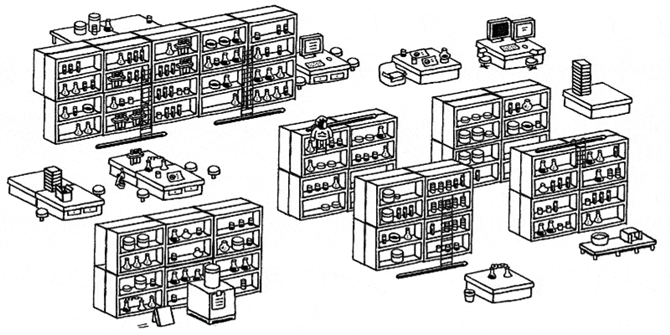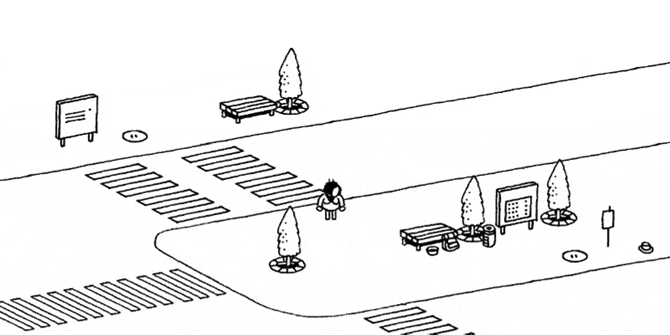 A little something about the sound-design : where do these lovely voices come from? :)
When we first started to work on the game, we did not know how we would approach the question of sound design next to our work. But quickly, we thought it would add more authenticity to the game featuring mouth sounds! And actually Adriaan got a reward for sick mouth sounds during a gameJam, so I'm sure he was predisposed to it! So once we produce new content, we just plan a recording session, and have fun to interpret our animations and stories into sounds.
How did you meet Adriaan?
I would say that, he met me! He came upon my graduation project at the Gerrit Rietveld Academie. I had a display of bronze sculptures accompanied by seven black and white miniature poster illustrations. Adriaan stayed stuck to the poster for a while, looking for all the details and was already imagining it all move till he pleasantly said we should work on a game together! Which we did a few months after, he sneaked some of my website art and we discussed of a potential project!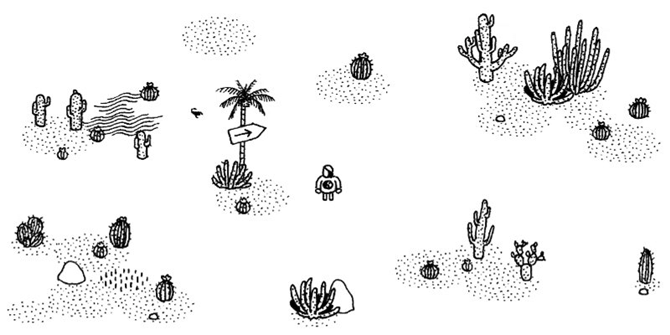 The highlight of the game by Apple in the Appstore must have been crazy. Can you tell us a little bit about it?
One thing sure, I have been amazed by the success of Hidden Folks, and also the support of Apple online platforms! Since the beginning of the launch, we have been in contact with Apple Development team to ensure the right marketing and communication for the game. They have often came to us with specific demands of assets for the store. Recently they updated their online store, and asked us to create content to tell a bit more of a behind the scene story with unique art content. The response has been really huge from the community, and bringing also more exposure to the game for new players.
What's next for you?
Those days I am working hard on developing new content for the winter update! I and Adriaan are preparing some nice things, new interactions, sounds, and a lot of fun stories! Next to that I keep developing my practice as illustrator and making regularly commission based projects. I actually work on a project of website / platform for a dutch museum, as well as a collection of vases for the famous Heinen Delfts Blauw. I am also keen on getting into more interactive projects, digital, applications are really intriguing more and more, having some ideas of virtual or augmented reality project too!
What are you going to do just after having answered to this final question?
I am gonna go back to edit the new HiddenFolks levels of course! There is still some work, and we are planning something pretty cool for the coming Winter!
Merci beaucoup Sylvain!