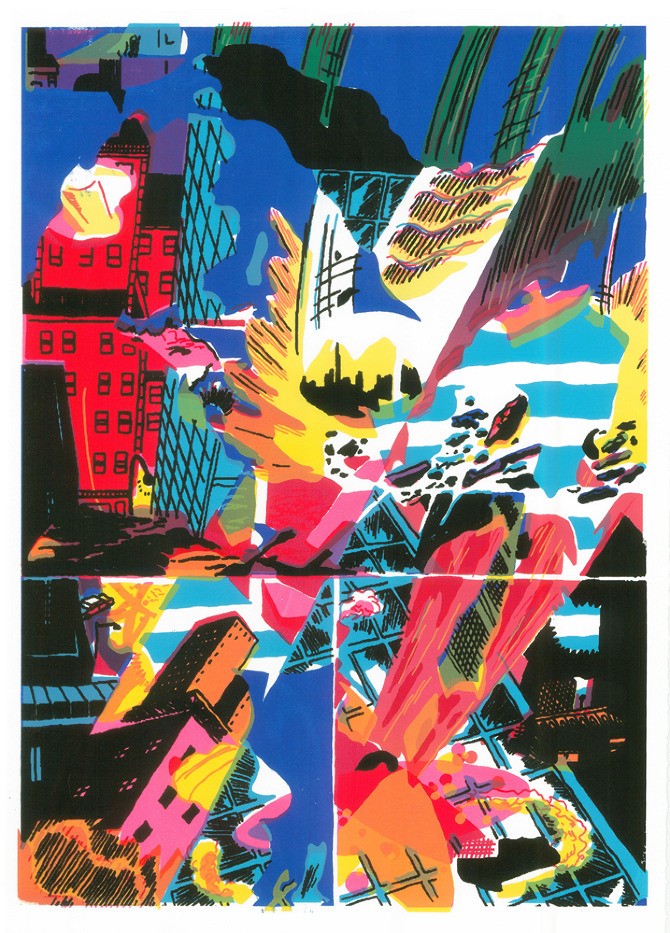 Interview of John David Deardourff, great american illustrator.
__________________
Where and when were you born?
Washington, DC, 1987.
How would you describe your style?
Popstraction? Usually I say it's like a rainbow during a sharknado.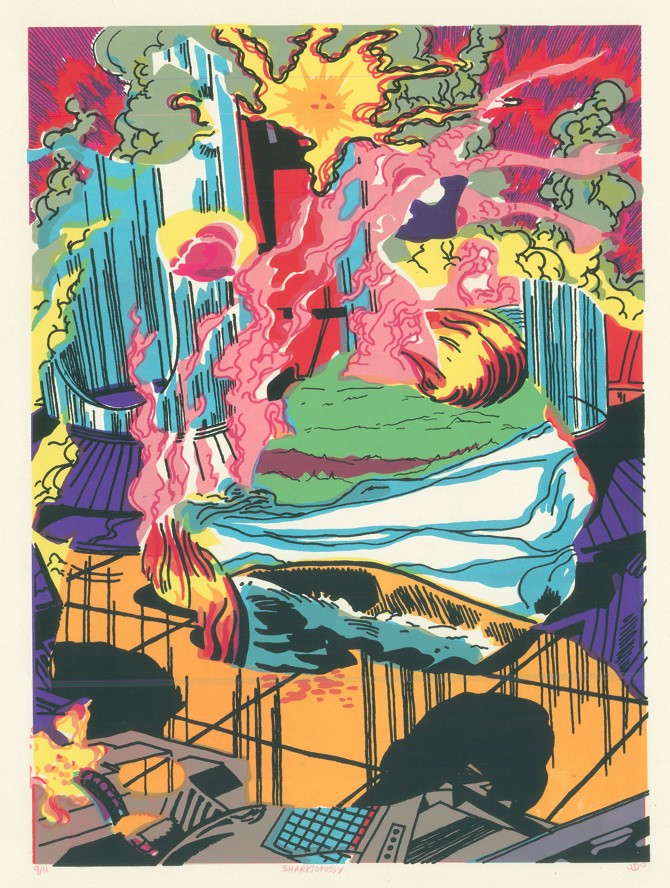 What crosses your mind when you begin a work?
I begin all of my pieces by making a collage of shapes and panels and pages that I have cut out of comic books. When I am making the collage there's not that much on my mind, I am just kind of making intuitive, aesthetic decisions about color and composition, and then reacting to those decisions by cutting out or adding new elements.
Tell us more about your creative process:
Once I have a collage that I am interested in, I use that as a sketch for a screen print. I put the collage on a light table and trace the screen print color separations by hand. Usually I'll start with like 7 colors but often I end up going back and adding more. I'm always struggling with when enough is enough. Anyways, then I'll scan the separations into photoshop and mess with the cropping and sizing and then print them out as stencils to burn onto my screens.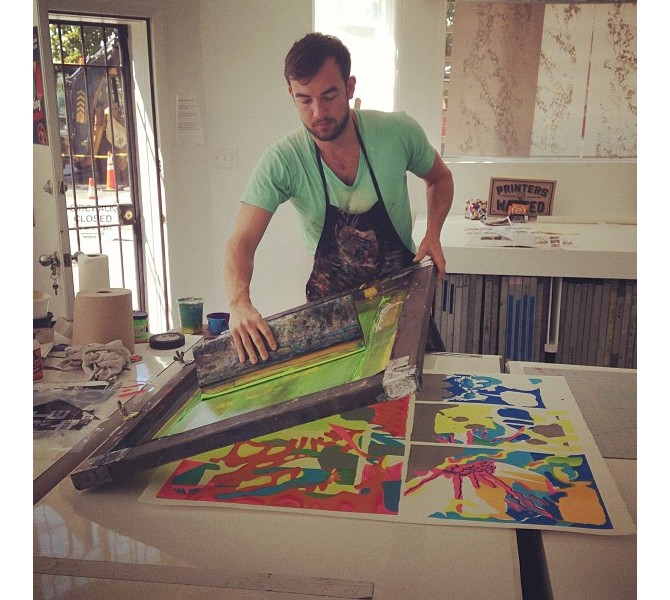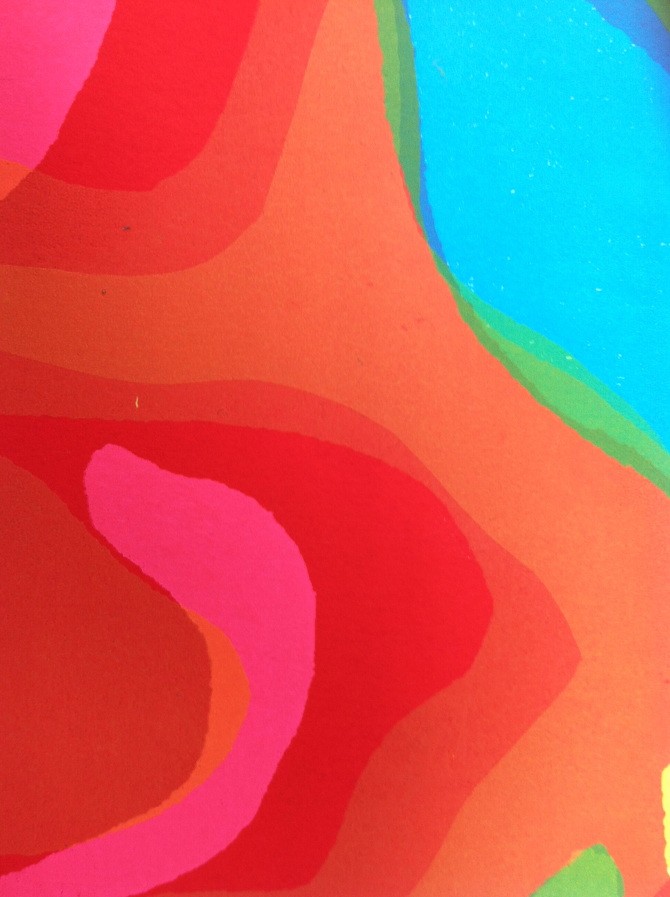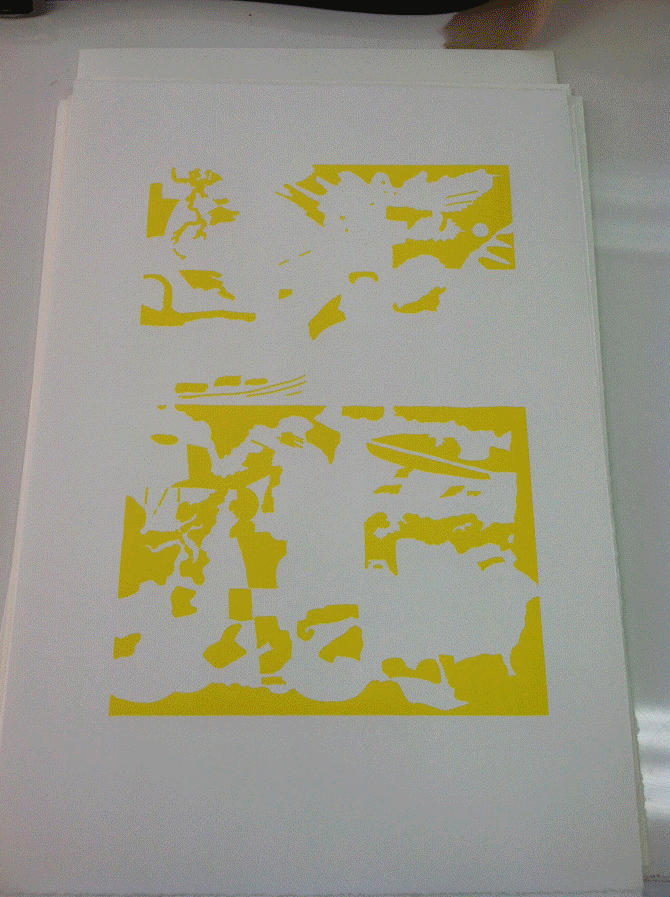 Tell us a little more about you:
I am abnormally tall.
What is the intention behind your work?
That's a tough question. I guess I'd say that I don't know if my intentions are entirely conscious. I also don't know if they are fully realized in the work. However, I think that an artist's intentions do not effect the meaning of the work or the viewers understanding or enjoyment of the work. Basically, I just try to work as hard as possible to make something that I think is good. And cool.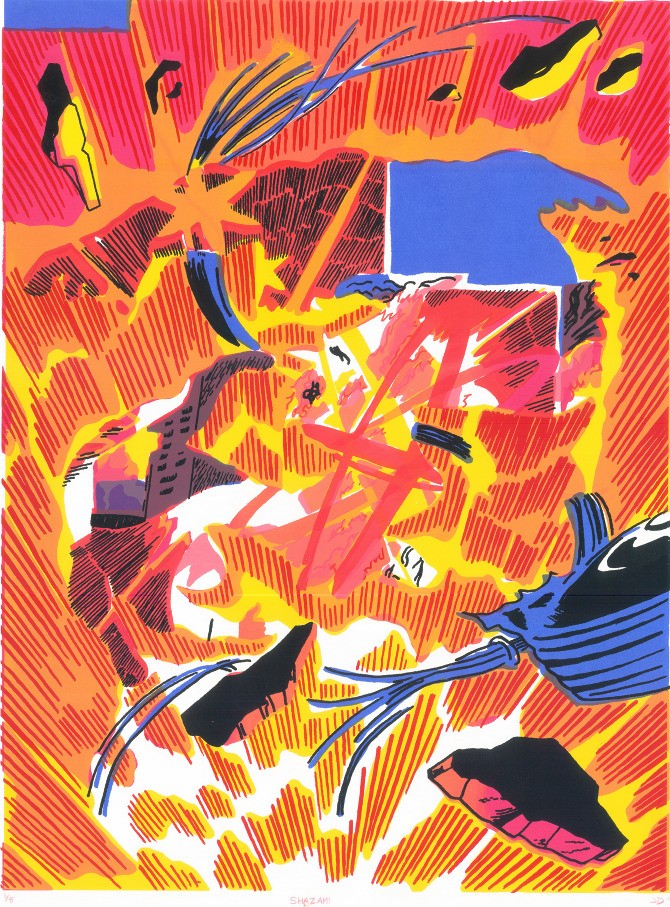 Give us some references you had when you were a child which still influence your work today:
Comic books, obviously, specifically comics from the 60s and 70s. And record covers are big. I have the album cover for Jimmy Cliff's The Harder They Come framed above my drawing table. And I really dig the psychedelic music posters from San Francisco in the 60s. And there's lots of fine art that I'm interested in but I feel like I'm drawn more to lowbrow stuff.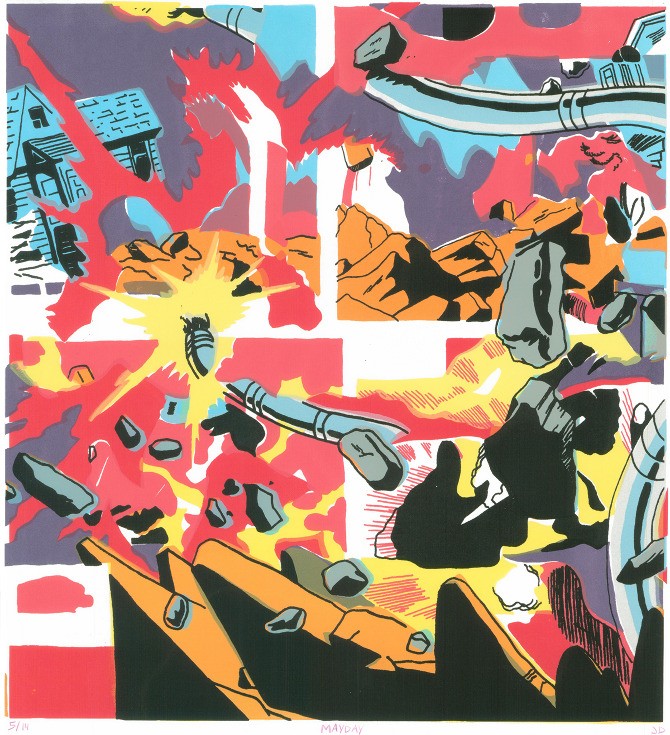 What's next for you?
I'm in a group show in DC in November so I'm getting ready for that and then I'm also trying to make a big body of work for my debut solo show, which is this January in DC January at Hillyer Art Space. After that I'm hoping to just keep showing and possibly get a residency or something like that.
What are you going to do after having answered this final question?
I'm going to drink a beer and then get back to the studio and make some screen prints!
Thanks a lot John !