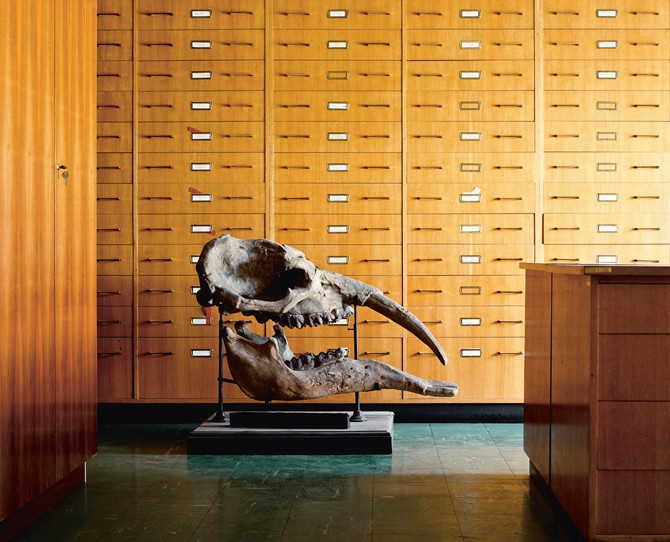 Following the publication of 'Skeletons in the Closet' WERTN sits down with Austrian photographer / self publisher Klaus Pichler for a chat.
'Skeletons in the Closet' will be presented at Ti Pi Tin bookstore tonight (17/10) as part of the X|12 project, a platform which promotes independent publications and invites them to London for a pop-up presentation/ exhibition.
__________________
When and where were you born ?
I was born in Vienna, Austria in 1977, but grew up in the Austrian countryside. In 1996, I moved to Vienna again, and I still live here.
Where did the idea for your latest publication 'Skeletons in the Closet' come from ?
It all started when I happened to catch a glimpse through a basement window of the museum of natural history one night: an office with a desk, a computer, shelves and a stuffed antelope. This experience left me wondering: what does a museum look like behind the scenes? How are exhibits stored when they are not on display? I was intrigued by these questions when I started to work on this project after being granted permission to take photographs on museum premises.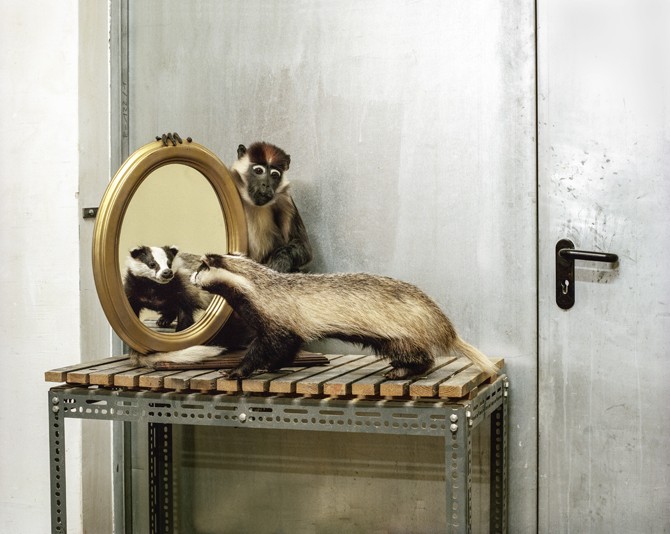 What did you hope to achieve with such an unusual project ?
My intention was to do some photographic research on how a natural history museum might look like behind the scenes, as well as to create images where the stuffed animals seemed to come alive again. Important note: none of the images in 'Skeletons in the Closet' are staged. I just took time to work in the museum as often as possible over a period of three years so was able to capture the different rooms at various stages. The museum's backstage rooms are in a constant change since exhibits will be removed to be exhibited while others come back from exhibitions etc. This gave me the opportunity to wait until I found the scenes I was looking for.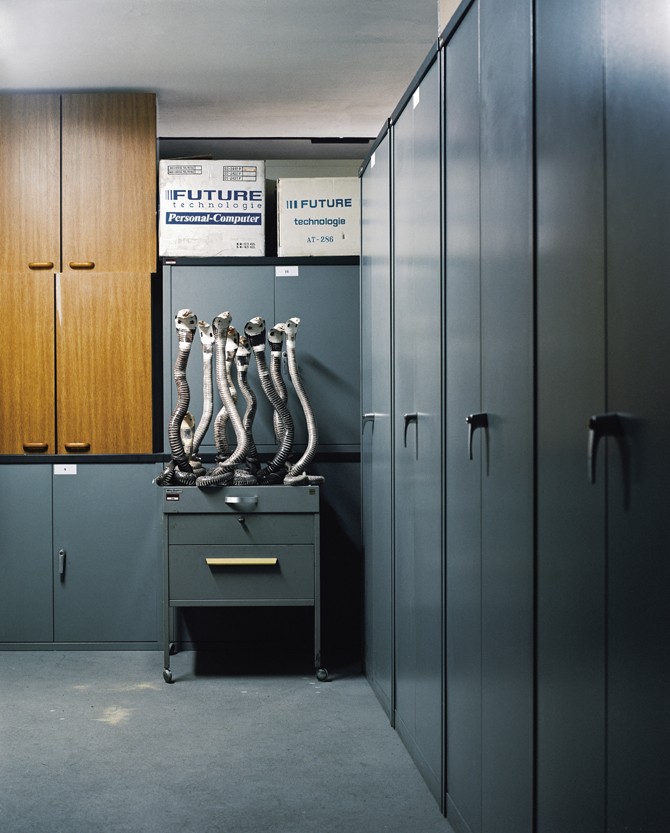 Where can we find this museum and how did you get access to the backstage wings of the building ?
The museum is located in Vienna, Austria, very near the city center. It is Austria's most visited museum, famous both for its collection and for its architecture. To get permission to take photos in the 'backstage areas' I contacted the museum's administration, arranged an appointment with the vice director, presented my ideas to him and got approved! It was as simple as that! Of course, the real struggle began later on… the museum is split in 11 departments and I had to contact each department separately in order to clear photo shooting dates.
What's your favorite photo of the series ?
I can't say that there is one particular photo which is more important to me than the others. I spent so much time in the museum's premises that the photos are intimately connected to my experiences there. I remember being left alone (as I requested) in the mammal storage, four levels below ground for four hours, in absolute silence, surrounded by scenery which looked like Noah's Ark had just opened its doors. It was very compelling and I felt like a little kid then, stunned by the frozen herd of animals. The pictures themselves are some kind of documents which help me to remember my experiences in the museum.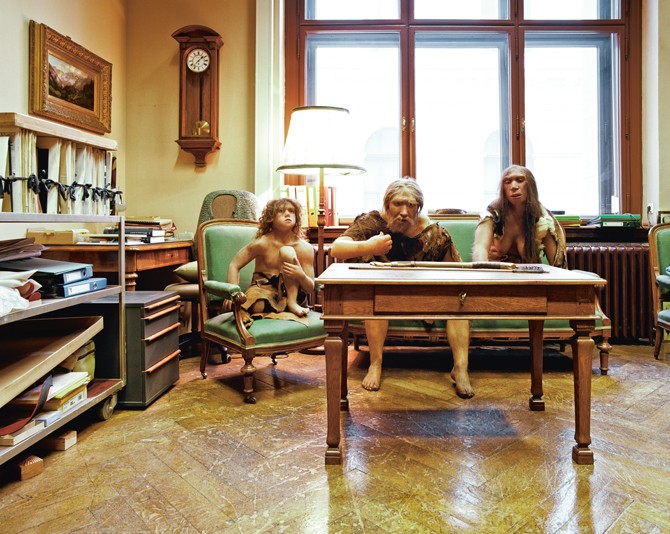 Can you tell us something about this image ? [see the photo below]
This is a historic painting of the volcano 'El Misti' and the torn Arequipa in Peru, South America. At the time I took this picture the painting, normally hanging in the dome of the museum's entry hall, was taken down for restoration purposes. It is stored in a hallway between two of the museum's departments – according to rumor the heads of these departments are not the best of friends and so the painting stands in a way which blocks the hallway.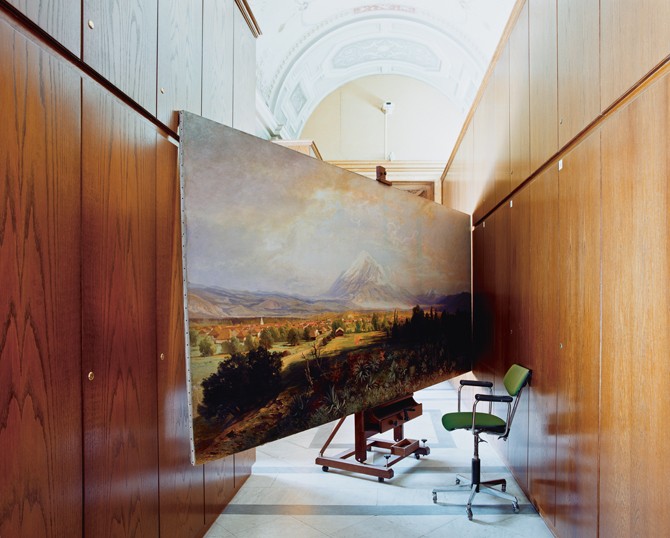 What's next for you ?
I am currently working on a book project, together with a journalist and a graphic designer, which is scheduled to be finished in early 2014. At this stage I don't want to go into detail about the topic, because I don't want to spoil the surprise. There is one thing I can say… this is probably the most funny yet tragic body of work I have done so far.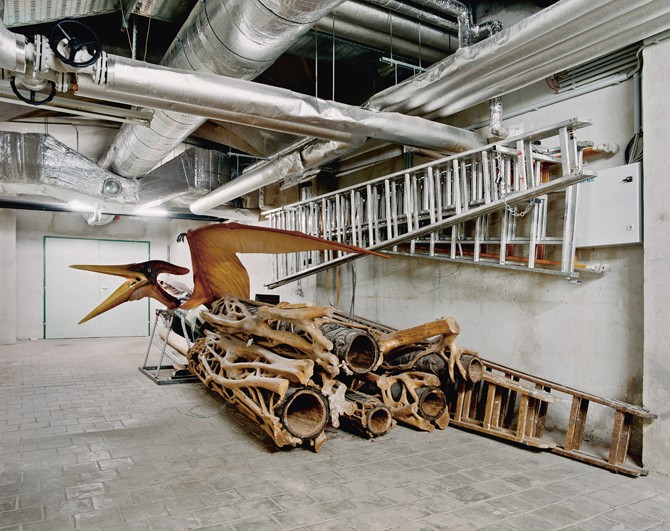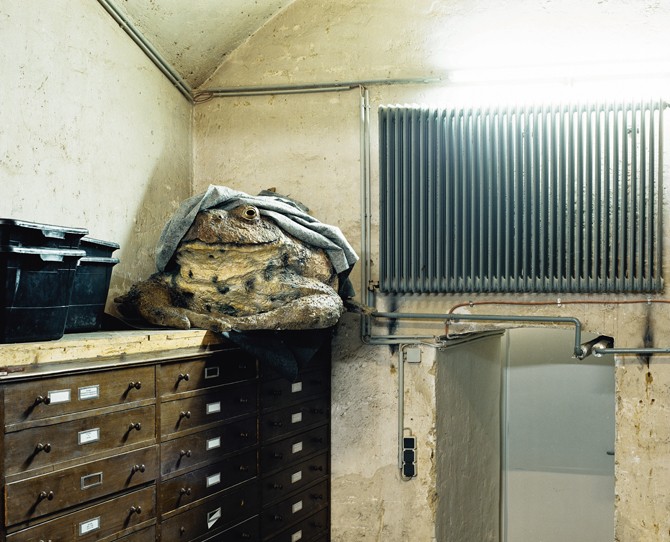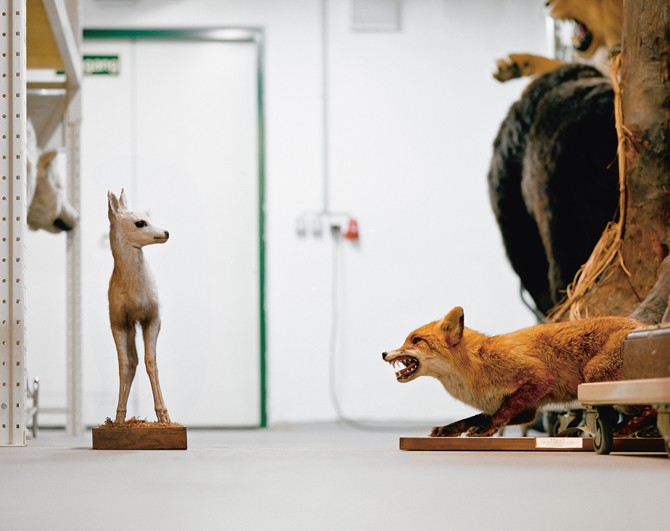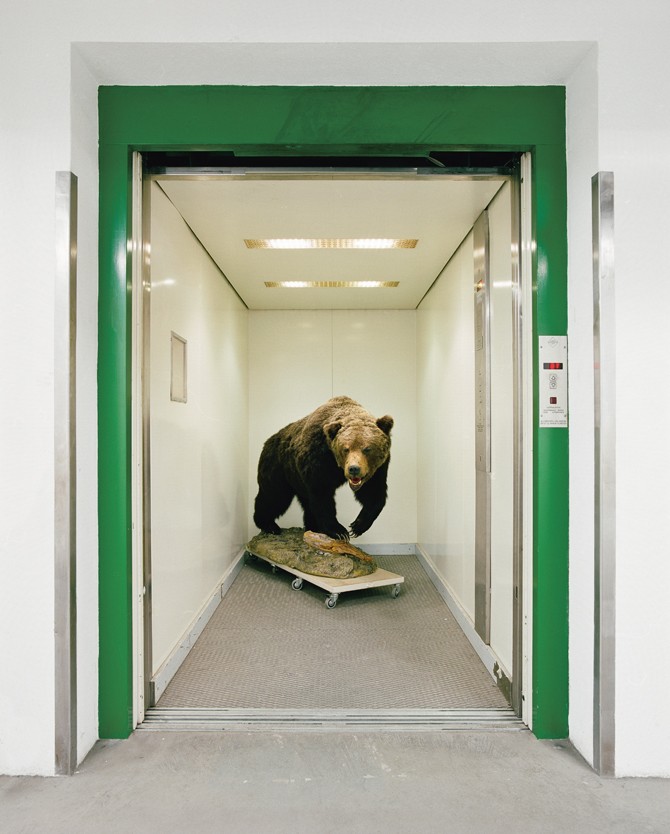 + kpic.at