Can you tell us more about this portrait?
I can explain. It is a portrait of the best business development manager I ever met. Really strange guy. He didn't know anything about his job but behaved like a pro. I hope I've catched this attributes on this portrait of him.
Who are you Krzysztof and where do you live?
I am a simple kind of guy, a husband and a father. I live in southern Poland, working as a graphic designer in one of the biggest agencies in Poland, and after hours I draw and I do illustrations.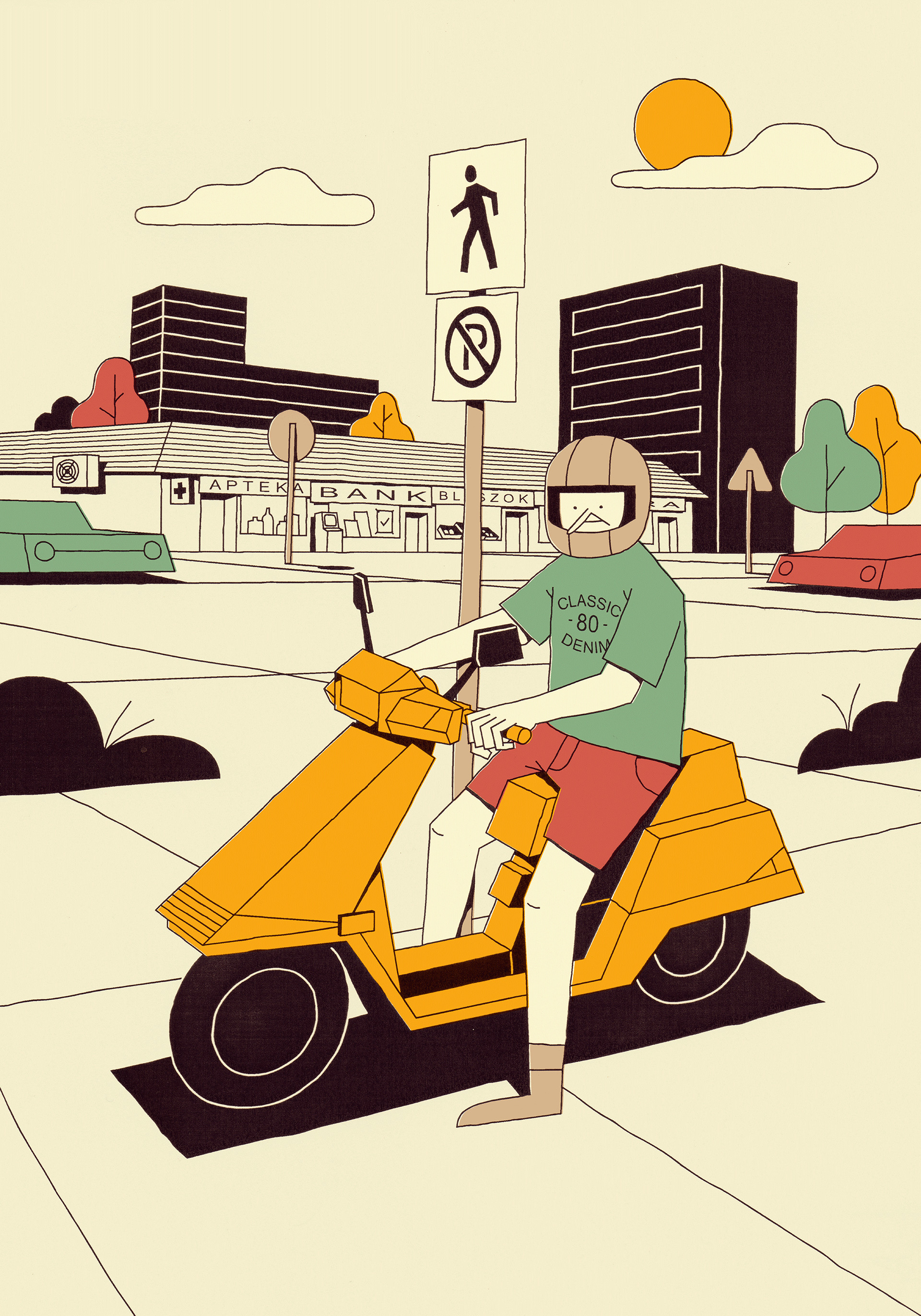 Is Poland a good place for independent illustrators?
Yes it is, but it doesn't really matter, because we're all connected to internet.
Is there a story behind this great illustration? How did you come up with this idea? (see below)
Actually there is. I had my car repaired once and it lasted an unbelievably long time. I did this illustration then.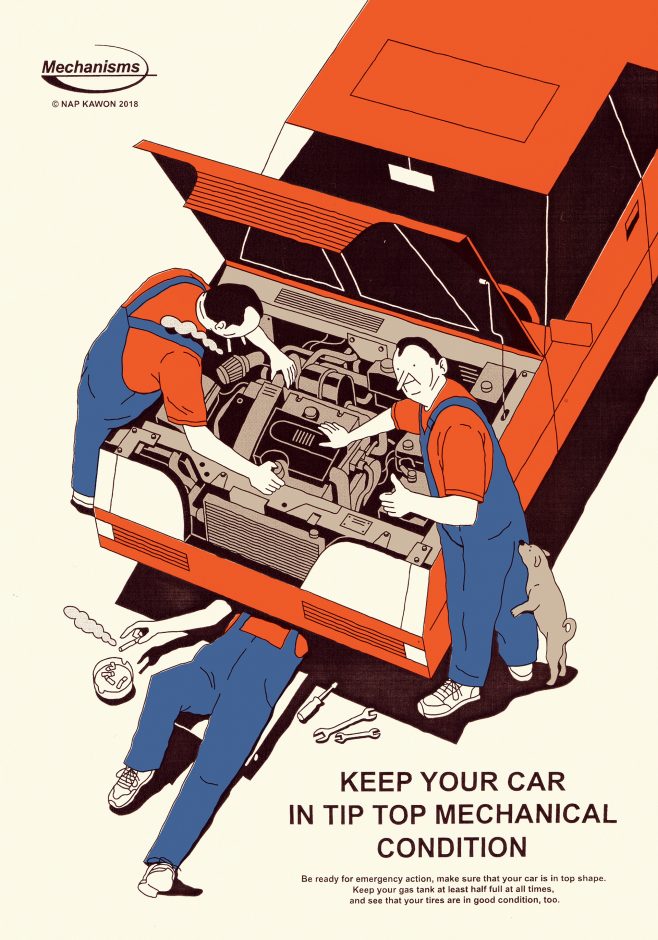 How did you develop this great illustrative style that you didn't have less than one year ago?
Did something change in your mind or in your process?
It came naturally I guess. I was searching for more natural traces, because I had enough of how sterile, flawless and artificial, were my previous works made from scratch in vectors. I decided to came back to analog methods and ink pens one day, but I still coloured my works digitally, so It happened naturally that again I was starting to create my illustrations in computer, but with that handmade, loose approach.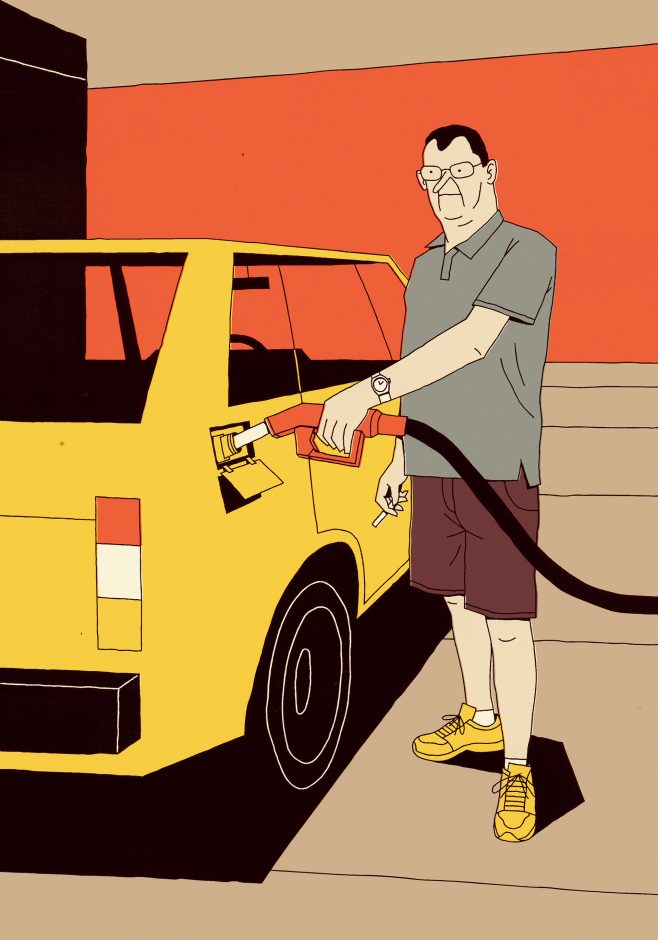 Can you explain your creation process more in details? Take this piece above for example.
I like weird, not so obvious humour. I was searching through stocks for some moronic photos about cars, workshops and stuff at work someday and BAM – this idea came.
So, when the idea is planted, I'm starting to sketch it, I'm doing it on paper or directly on computer it depends of what's more convenient for me at the time. When the sketch is ready I'm scanning it and I'm trying to recreate the lines in illustrator. I'm not worried when lines are a bit curvy – it gives them more natural feeling. When the outlines and shadows are ready I'm printing it on my old laser printer and scan it once again. This xero like process gives cool distorsion effect to the picture. So, when the print is scanned I'm coloring and finishing my artwork in photoshop. This is how it looks in short.
Can you tell us more about your project, MSZZ?
MSZZmechanisms is a small, local clothing brand I founded in 2012. You can often buy clothes with my graphics printed on them there.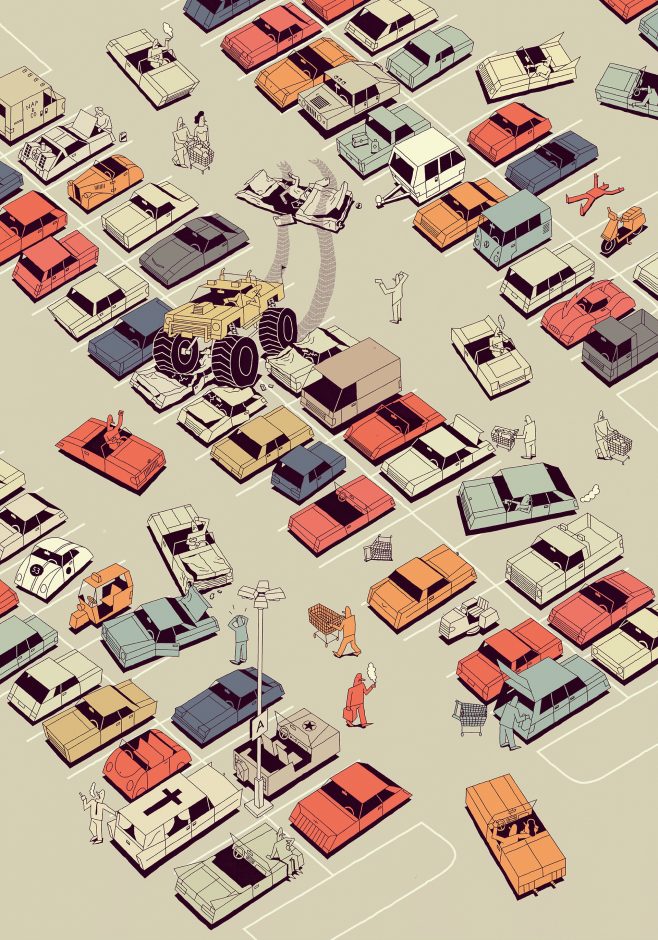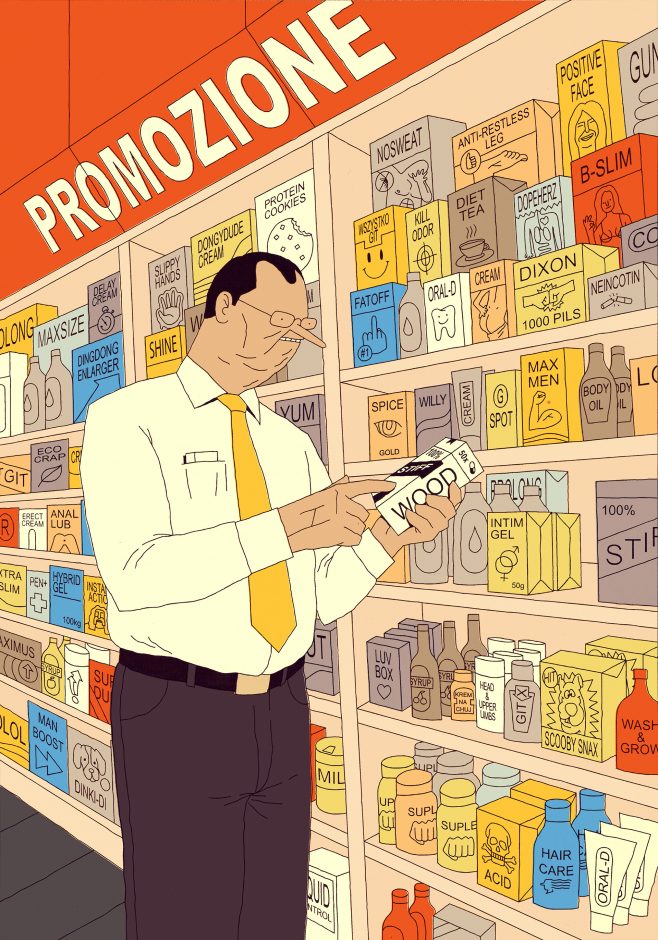 What's next for you?
I'm working on a comic book called Futuro Darko. I've published few graphics from it already, so maybe you already know something about my plans. It's gonna be a 50/60 pages sci-fi comic book, a tale about two brothers Vladislav and Eric Bronski living in a post-apo world mixed heavily with cyberpunk. They have polish roots, they're brutal but with solid moral code and an inopportune sense of humor. They're adventurers and mercenaries they do jobs and travels across the wasteland like pirates of the caribbean in their red super-fast, hover lambo.