'Infinite Bisous' is the last project of the English musician Rory McCarthy. You can find his last album, 'period' right here.
We met him in the 18th arrondissement of Paris in July and took some pictures (by Axelle Ducasse).
Ok we're gonna start with a really interesting one, why have you shaved your head?
I wanted to know if it would bother me to cut all my hair off. It didn't.
Who are you Rory?
Yes, Rory
Jacques Brel said that « a man who doesn't cry, is not a man ». Any thoughts on this?
Any person who says they don't cry is either a liar or a psychopath.
Did you just come to Paris because people kiss each other a lot?
No I just named my band because of that. I came to Paris because I found myself happier there.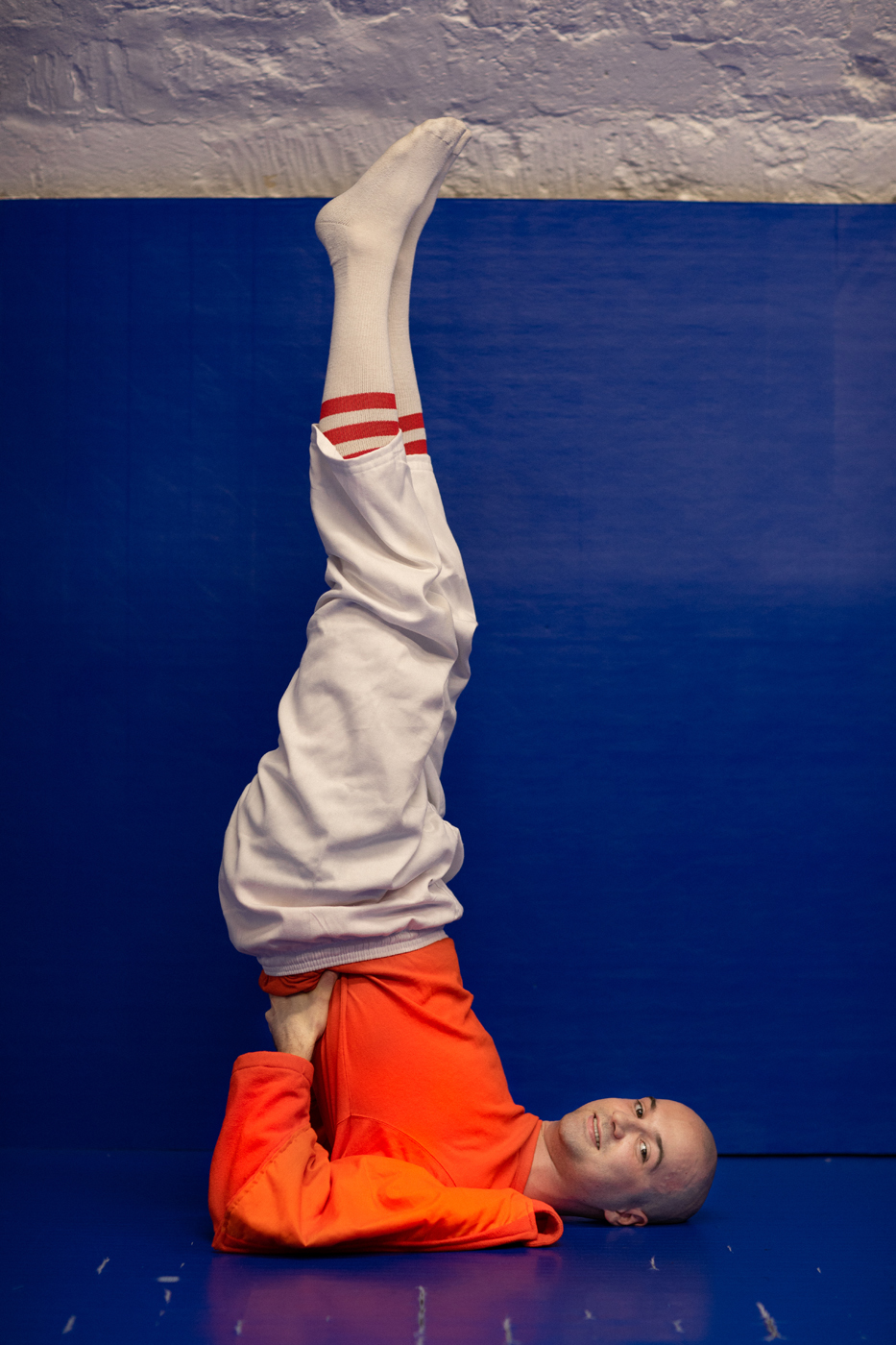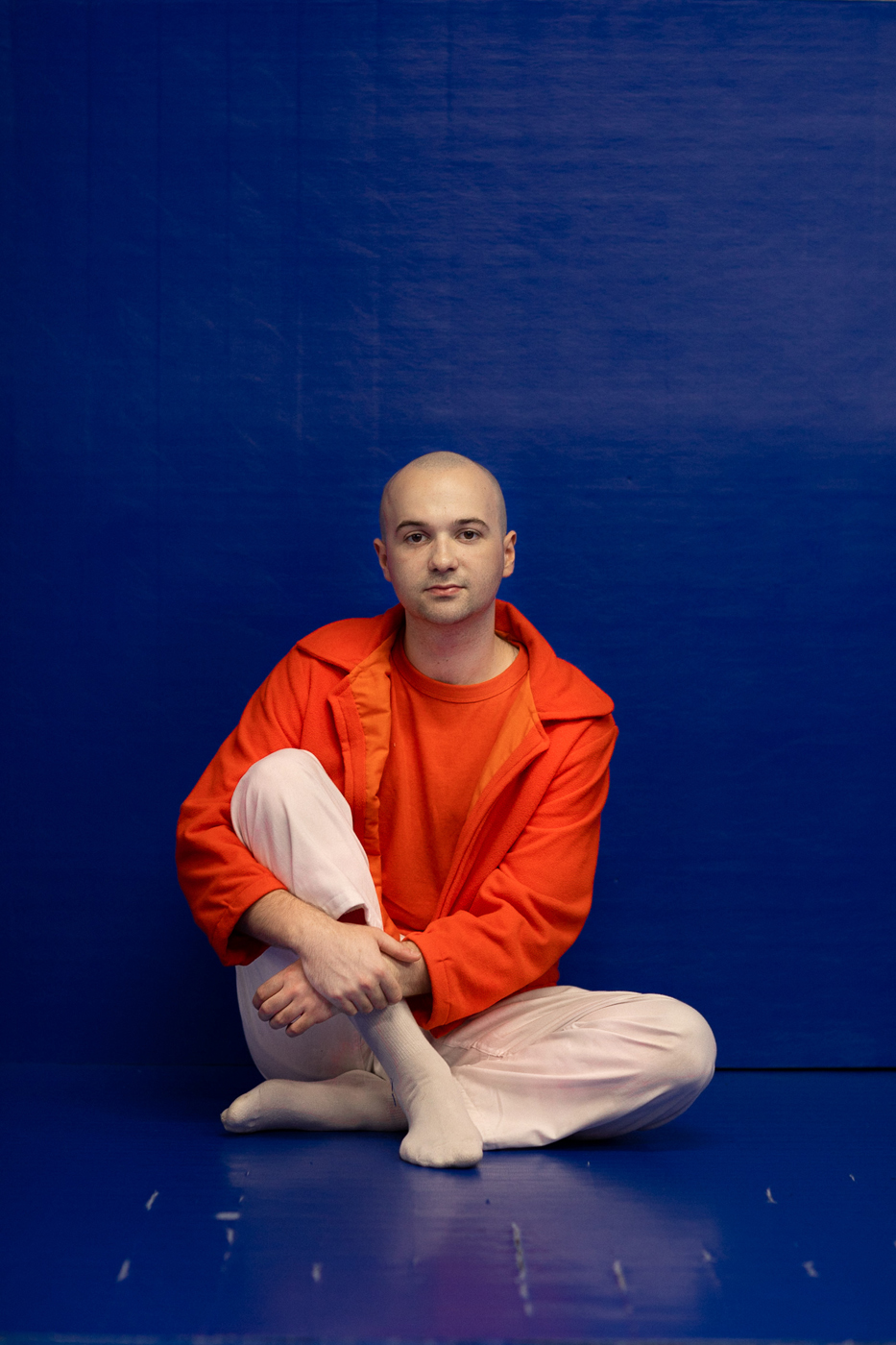 You went on tour several times in the past few months and you just finished one in August with Connan Mockasin all around Europe.
How do you deal with it?
My natural inclination is to stay at home, so the fact that I ended up touring (at some point extensively) is strange. I love spending time with my friends, and in both Connan Mockasin and Infinite Bisous I'm fortunately surrounded by my best friends, and I enjoy the moment when we play, because with both of those bands there is a certain liberty and spontaneity that isn't (in my experience) very common in live music. I also occasionally have a moment on stage where I see how much it means to people to watch this band or hear this song, and that's really great.
But all the things which go along with touring; the flights, the food, the drinks, the schedule, the strange impact it has on your vision of yourself, all of that is a challenge for me. For a lot of musicians, touring is one of the only ways to make any money today, and I think that encourages people to stay in this ridiculous pattern of touring all the time, which is not good for them, and all that travelling is not good for the world either.
Do you get a lot of inspiration by going abroad?
The best breeding ground for ideas for me is an empty calendar. I will be most productive when there's nothing coming up. After a tour, it takes me a bit of time to be able to make stuff again. I am far too distracted on tour to be able to hear any ideas in my head. I also remember when I was younger, I never understood why we would go on holiday, I felt perfectly well at home, and I had my little projects, so I had the feeling that I was being taken away from my stuff. I don't get bored at home. Since I got into music as a child, I always wanted to make records, touring was never really my attraction, and I still feel as though making records is what I should do with myself. So in short, no I don't get a lot of inspiration by going abroad, but I try to have a nice time while I'm away.
Can you tell us about how you met Flavien Berger and your relation with him?
I think I met him at one of his shows, he was playing with my friends Paradis, I loved his show and wouldn't stop telling him, he thought I was being sarcastic or something, but I wasn't. We spent some time together in Venice working with a choir and hanging out, we became good friends there. Flavien has a very endearing curiosity which I love.
Will you work on some collaboration any time soon?
Who knows.
Who else do you work with in Paris?
I have worked a lot with Renaud Letang, who has been a kind of accidental mentor to me, especially for mixing. I am helping him with his record right now. Other than that I mostly work alone.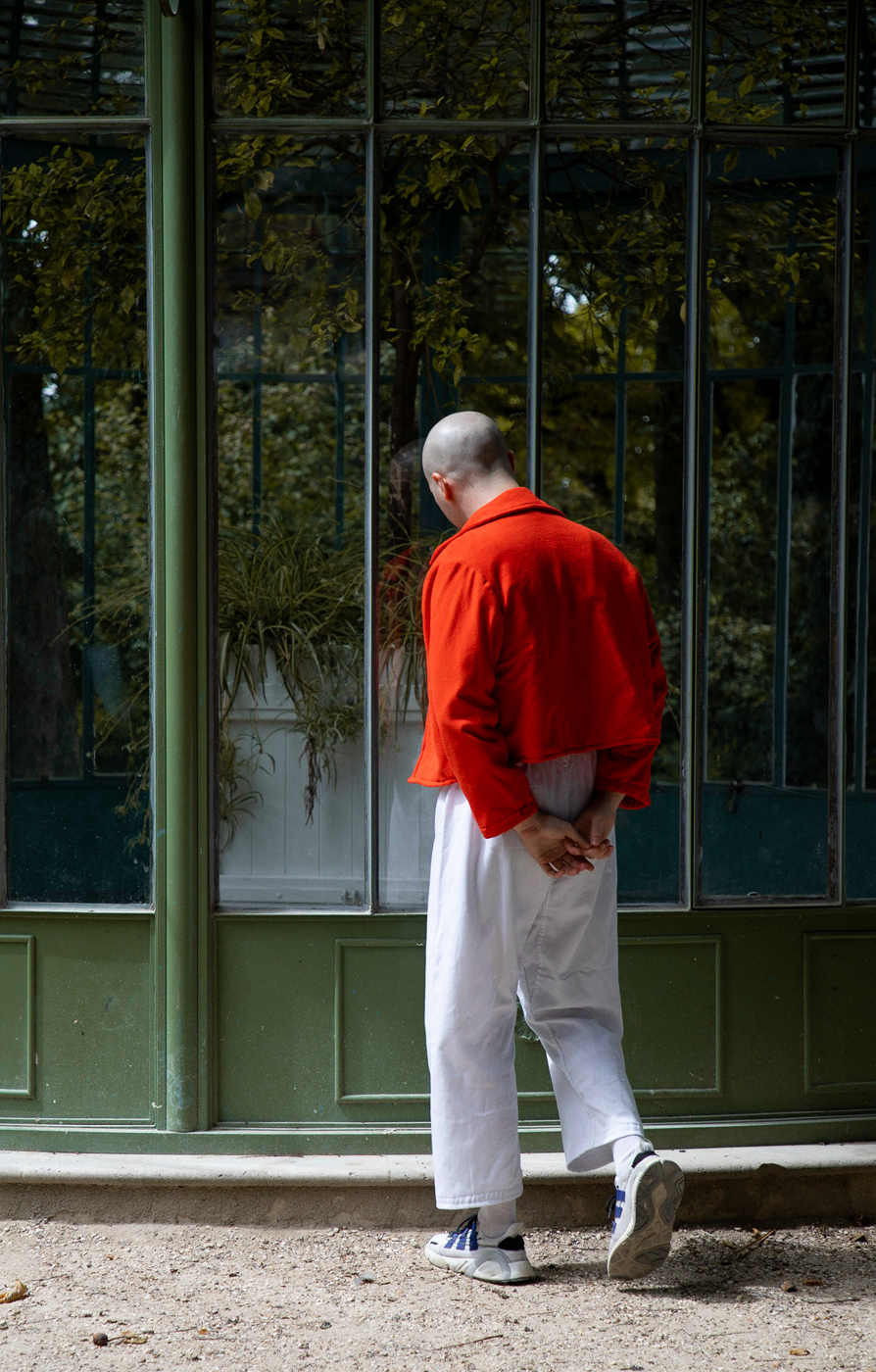 What do you listen to if you have to drive a car?
I miss driving a car, at home it used to be the best occasion to listen to music, and some of the music I have the strongest connection to is from driving and listening to it. For driving or for any other occasion, I find myself coming back to Prefab Sprout, especially the later albums.
This year, you released your last album « Period » and instead of using the classic label promotion system, you choose to let it spread naturally on the internet. How's it going?
The one thing which is difficult in terms of that way of releasing is answering the question 'how's it going?'. I leave music online and if people find it they seem to be happier to have done it themselves than to have been told to listen to it, and so it's very hard to say how it's going, as I don't expect anything from it. There is no end-game. So, it's going.
Are you happy with the feedback? (if you were waiting for some of course)
I was not waiting for feedback, but I have received messages from people saying it has helped them through hard moments in their life, and that's a nice thought.
The cover illustration of this album is a UK to France electric adapter and I guess it represents the adaptation need of the new you in Paris. If that's right, why is there 2 adapters on the cover?
I had the idea for the album in mind, and the cover was always part of it, but I never really thought about the implication of why that plug, why that direction, or why there are two. People have told me it's sexual innuendo, a comment on brexit, or the celebration of a mundane object. I'm not sure what I think.
After 4 years in France, do you need the opposite adapter (France to UK) when you come back home?
Speaking literally, yes I do. None of my plugs work at home, but you can shove a chopstick in the top hole and use a european plug, so I do that (do not use something metal).
Can you tell us more about your creative process? +Do you do everything by yourself at home?
Yes I do everything by myself at home. I don't like to push myself to make music or art or anything else when I don't have ideas, I will never sit down and think 'I'm going to write a song now', so a lot of my 'process' requires waiting. I go through cycles of productivity and extreme non-productivity. At the extreme of one end of that is a feeling that I'll never make music again and I don't understand why I even own equipment to make music with (I am in this phase right now), and then one day I find myself in the middle of making music again without planning to. Then the cycle starts again. That can last months. But it's worth not pushing.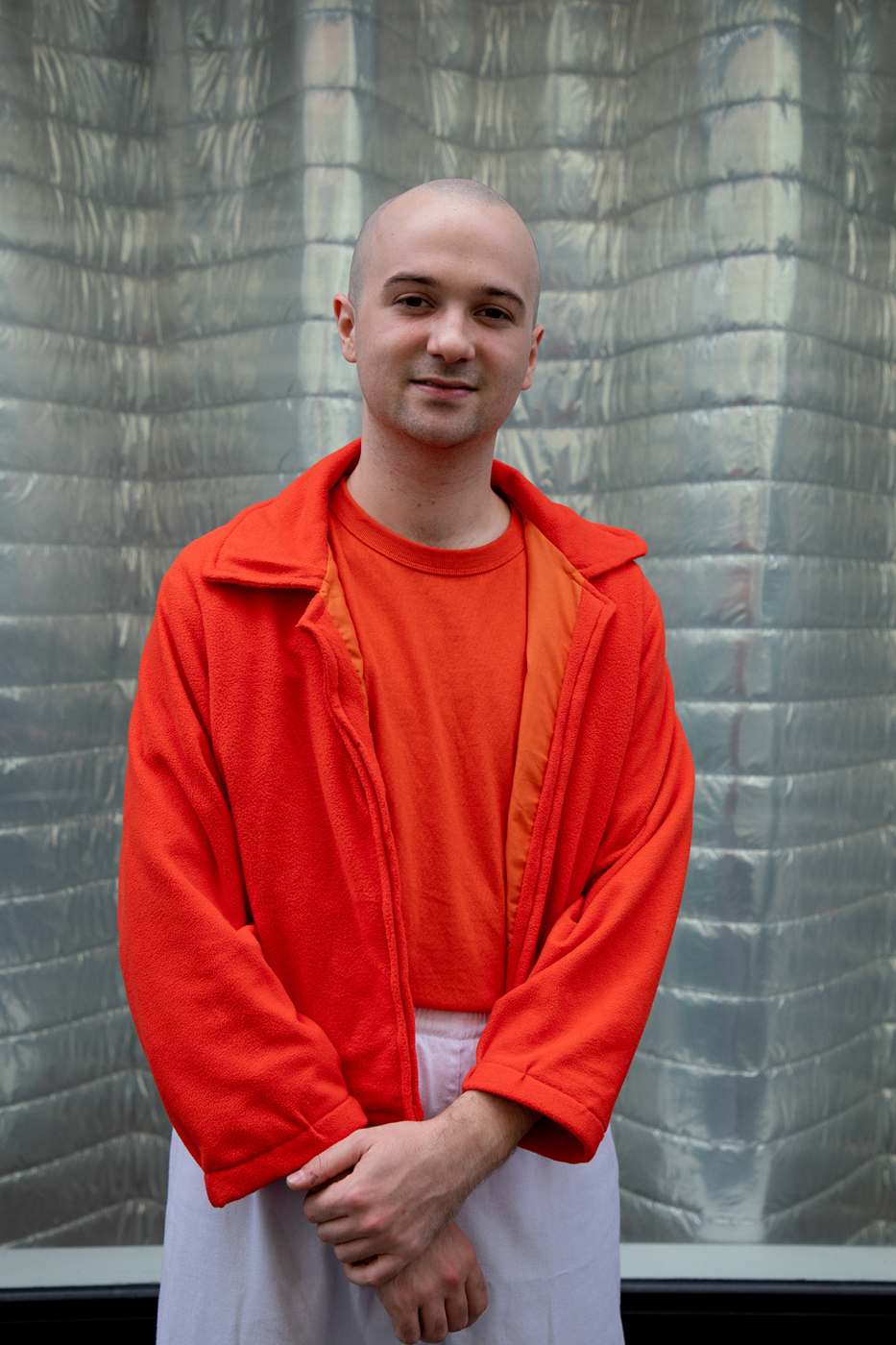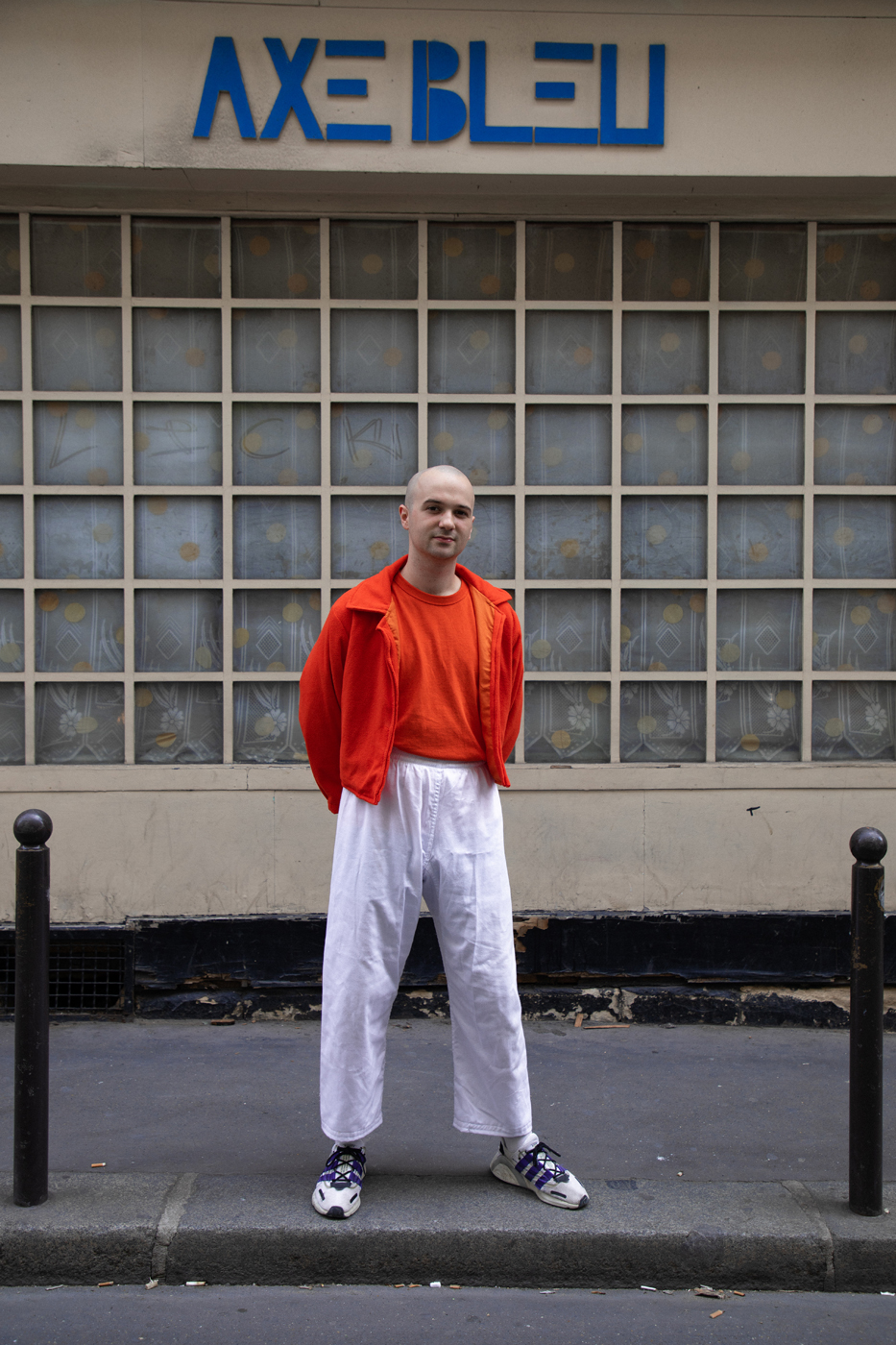 What did you want to do before, when you were a little Rory?
At around 7 I wanted to be an 'animal photographer', at around 10 I wanted to be a 'professional skateboarder', when I realised one of those isn't really a job and I wasn't motivated enough to get any better at skateboarding, I started making music. I knew I wanted to do music for a long time, but I never thought I could get away with being a 'musician'.
You said « I think of a joke to charge for a [music] file » and that « it's a really crazy idea to believe you're owed money for something you're supposed to do for yourself » and we love that spirit – but how do you buy stuff?
To be clear, I make money from my music, and I think it's great that you can do something for yourself, and that can end up making money without having pushed for it to do so. Crazy in a good sense.
I don't think musicians don't deserve to be paid, I just don't think it's an injustice that old forms of making money in music (primarily through financially-driven record labels) are dying, and when people were expecting their audience to switch from the 'buying a CD' model to 'buying a file', I thought that was silly. It's still unclear to me whether there is a way to make money from music which doesn't require a huge company (formally record labels, now streaming services) making even more money out of you.
Do you sometime fall asleep while composing songs?
I sometimes have a song in my head while I'm falling asleep, but I have never fallen asleep while in the middle of writing a song, no.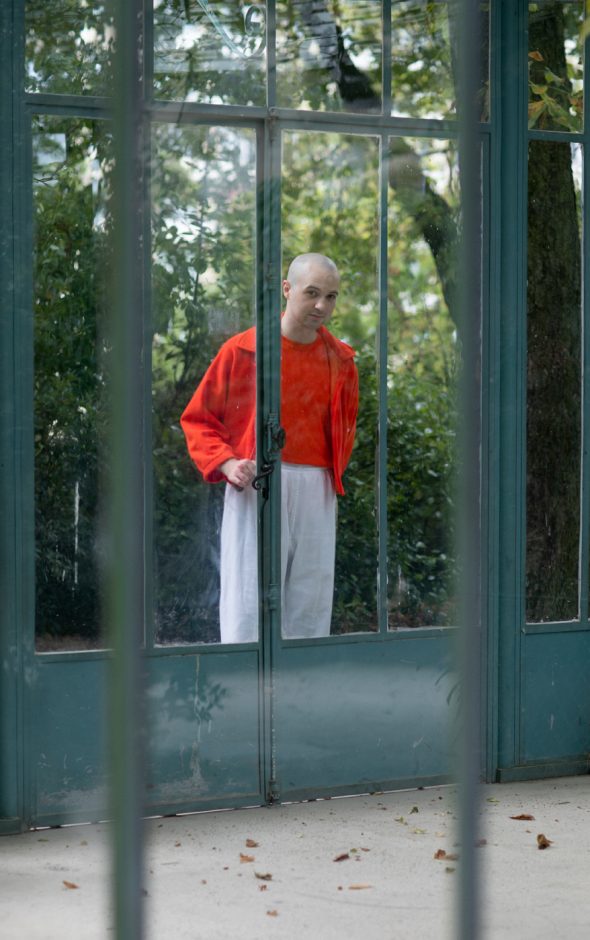 What's next for you?
I'm slowly working on the 3rd infinite bisous album.
Do you need to be in love to create or does it distract you?
I think music is the distraction, more than the other way around. The reason it often comes out when you're falling in love, or you are mourning some-one or some-thing, is because in these extreme circumstances, we want to distract ourselves. When I am perfectly content, I don't have the need to make music so much.
What are you going to do just after having answered to this final question?
Do the dishes.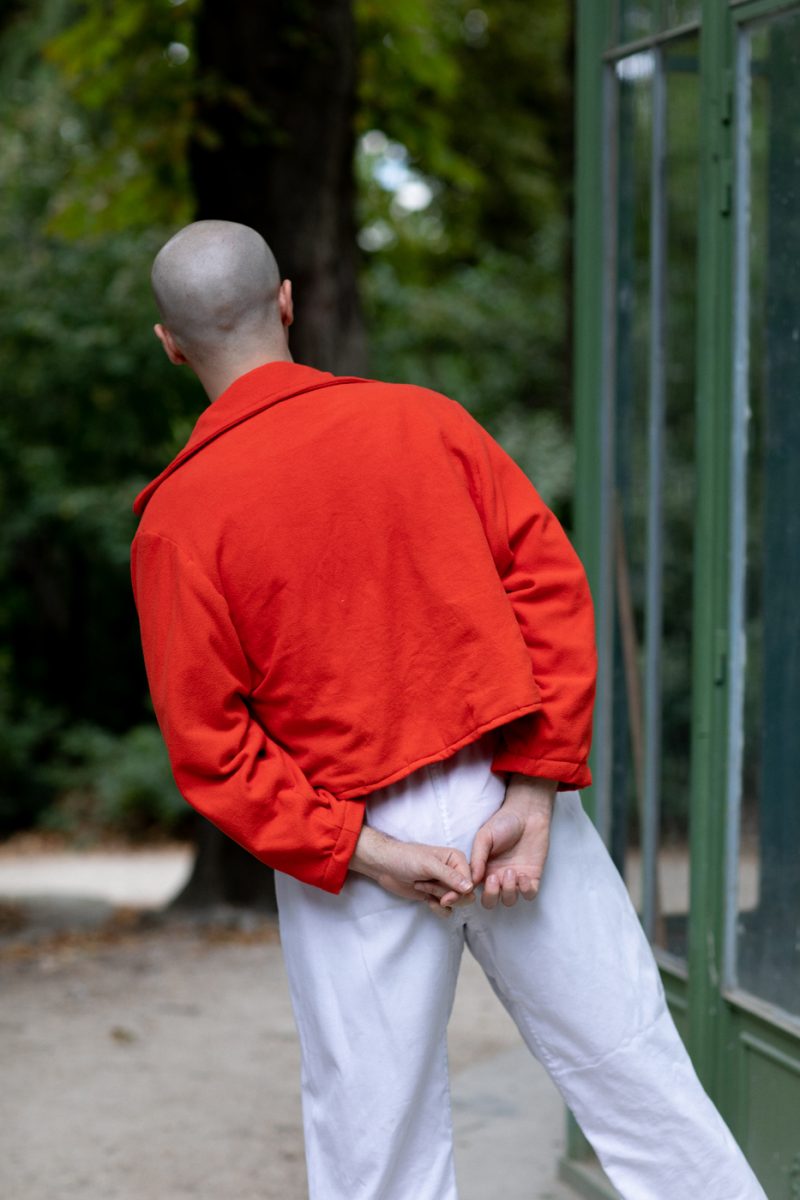 You can find Infinite Bisous on his website, on spotify, on soundcloud or instagram
/ Pictures by Axelle Ducasse