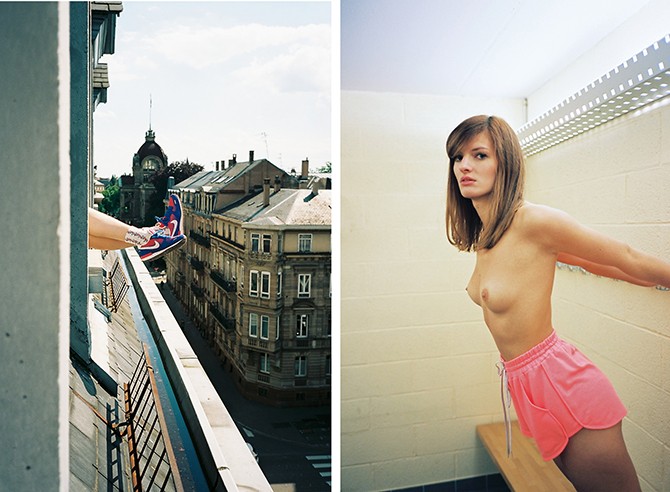 Interview of the french photographer, Vincent Girardot.
__________________
Who are you Vincent?
I'm a 21 year-old amateur photographer studying graphic design in Strasbourg.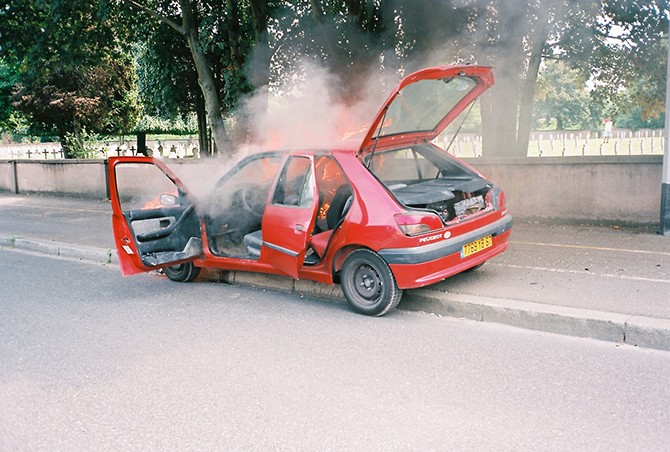 What are you looking for in the streets of Strasbourg?
I'm not looking for something in particular, I just always have my point'n shoot with me, so not to miss anything. Those pictures are a way for me to capture meaningful or aesthetic moments. This conception of photography is in opposition to my other shots which are staged and organized.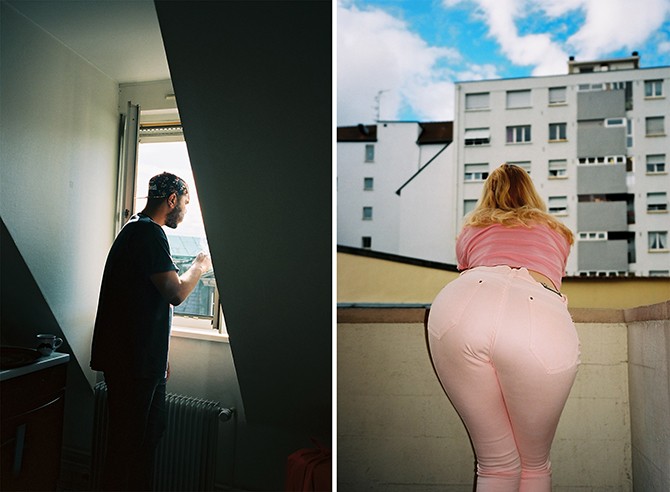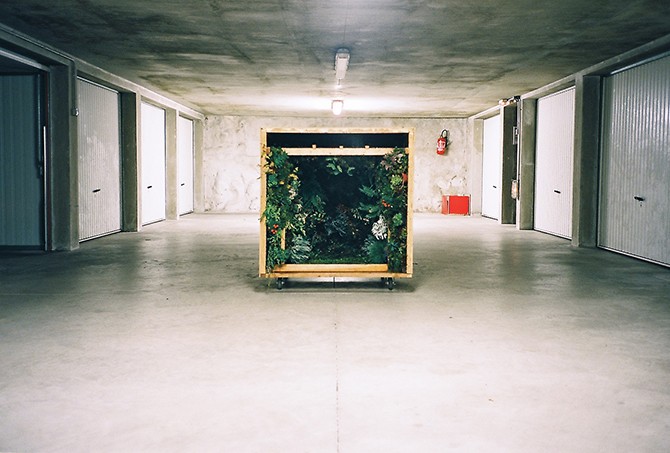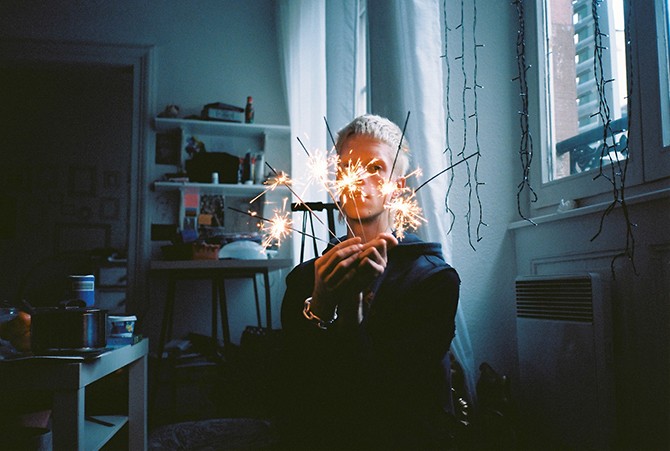 What's your equipment?
I have a Hasselblad 500 C/M for indoor and outdoor shootings, a mju II to keep me sharp if something unusual comes up, and a 5D II to film.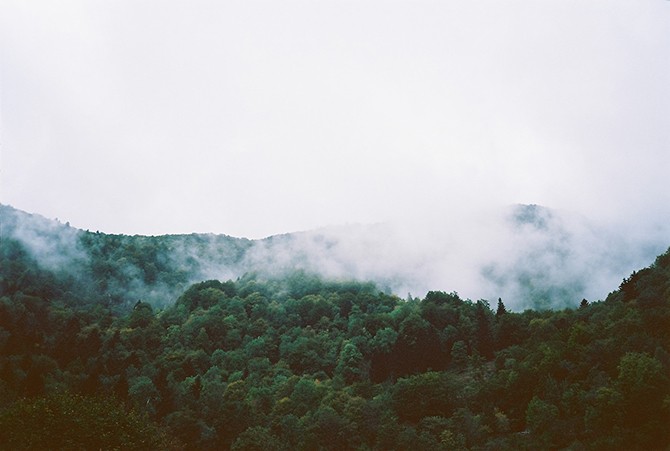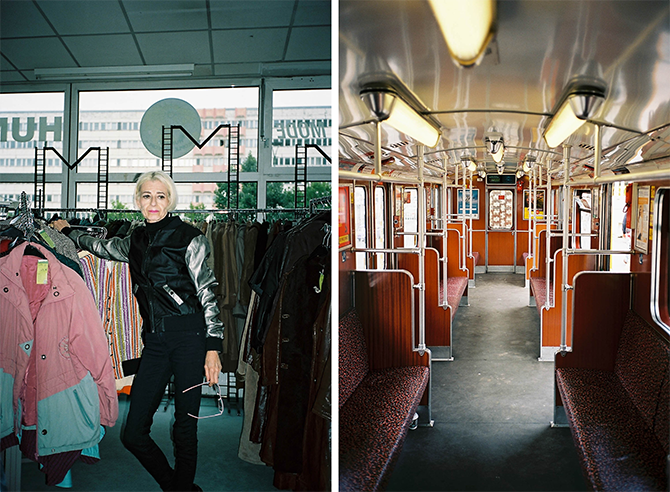 Tell us more about the background of this photo. [see below]
This one was taken during the shooting of this video, Crystal Dust. Lola was having a break, eating chips while Julia was getting prepared. The funny thing is that despite the makeup and the hairstyle, it is a real un-staged moment, kind of like a "backstage" shot.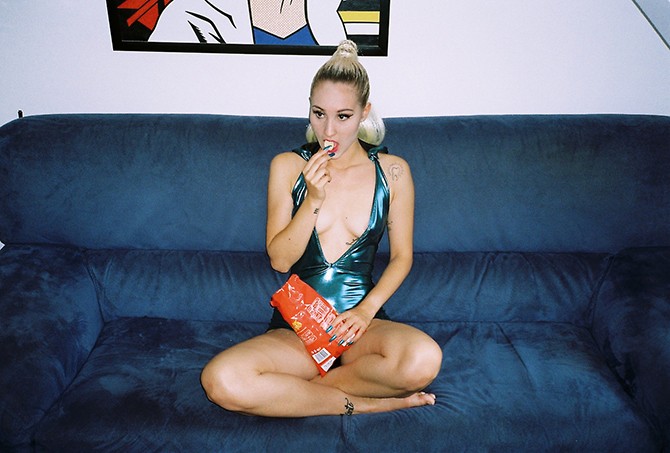 What your days looks like?
Like a normal student i guess, except i don't like to party. I go to school during the week and work on some more personal projects with my friends on the weekends, i really don't have enough time to do everything i'd want.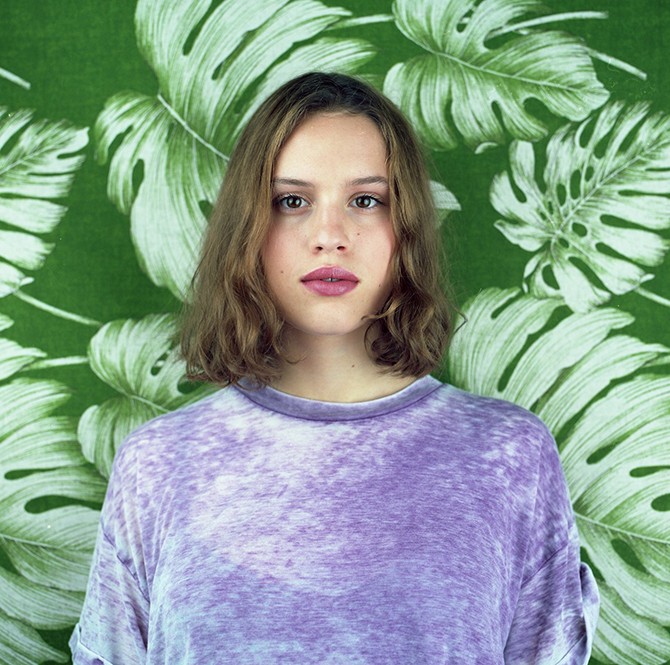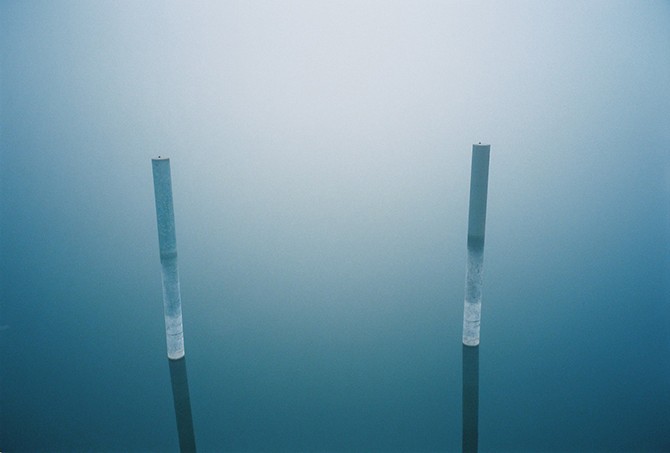 Give us 2 songs you love at the moment
Cascada – every time we touch
Cassie – Me & You (Booba remix)
(I miss the 2000's)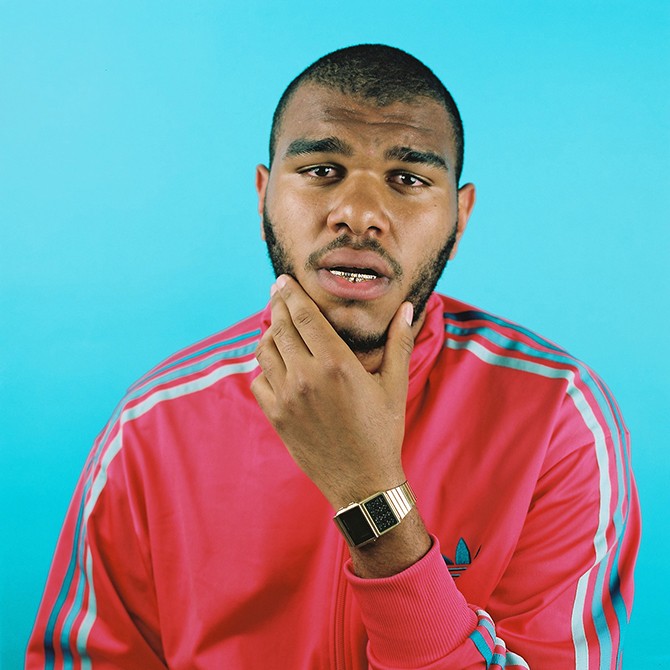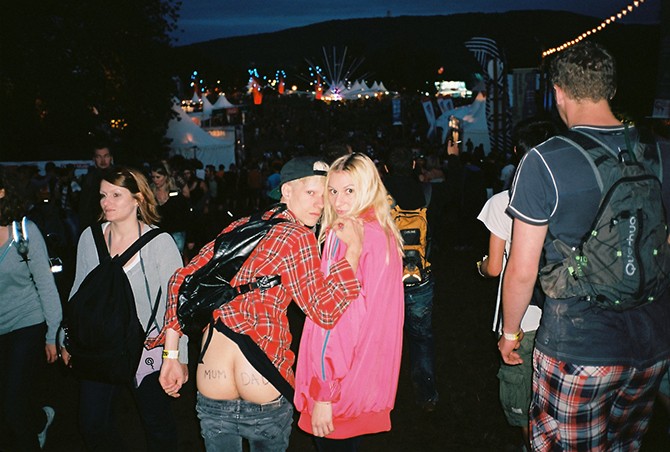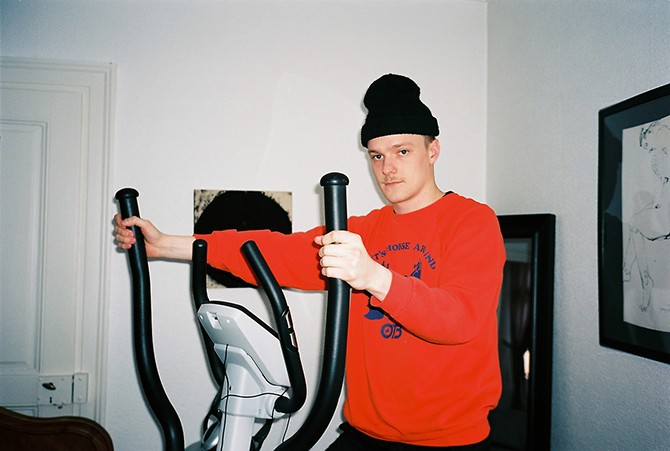 How did you find a girl to pose naked in a gymnasium ?
I wanted to shoot this serie for a long time, and it popped into the conversation when i was talking to a friend. She had never posed for anyone but agreed to help me, which embarrassed me way more than her. I really love this serie, I have lots of other ideas like this but it's hard to find the model fitting the project perfectly.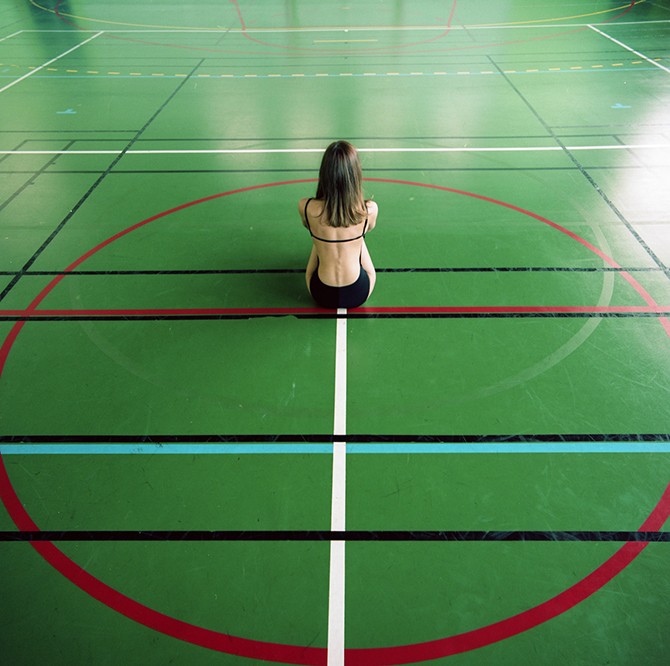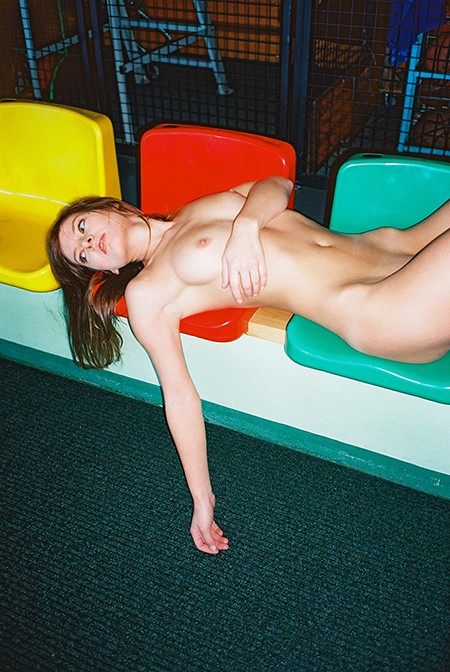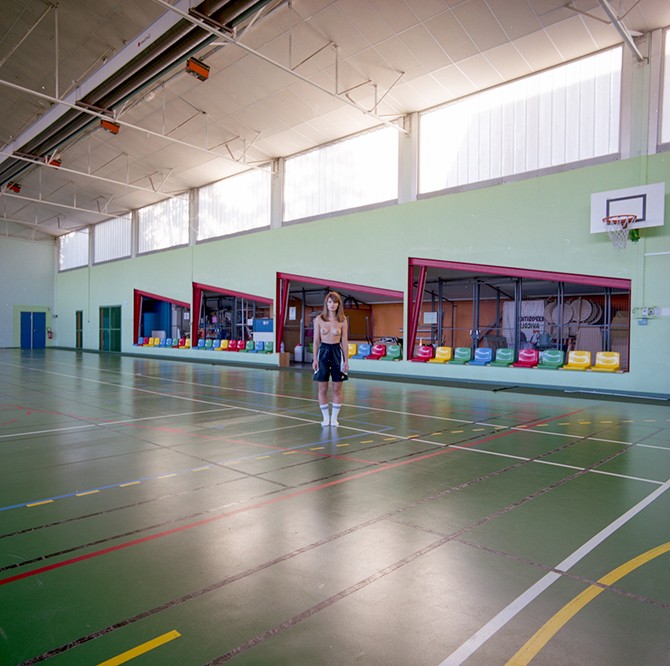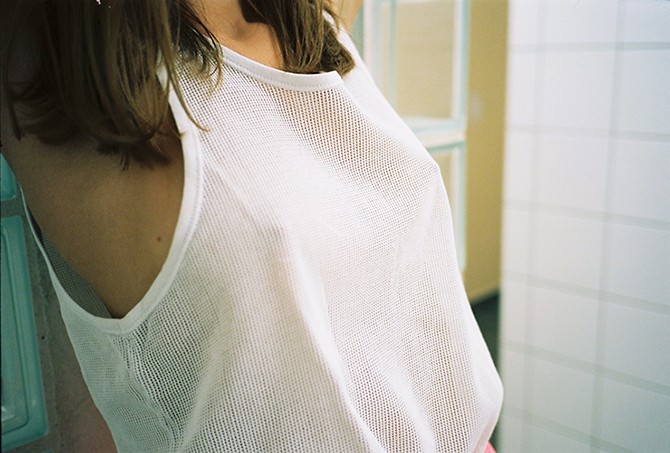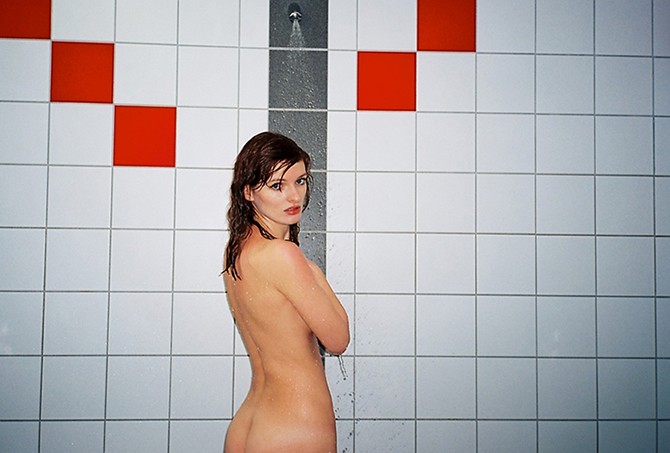 You said in an article on Vice.com that the friends of your girlfriend are a little crazy. What has been their last delirium?
Oh yeah they really are. Patrick is really on this Gabber thing right now and his latest video is the result of this craze.
> youtube.com/watch?v=7Kr3frscbVA
Haha and finally what's next for you?
I'd like to move somewhere else, with more possibilities and try to turn my passion into my work. I don't know yet if i want to go to a photography school or follow a professional photographer as an assistant. Anyway i'm really eager to progress and concretely realize the ton of ideas waiting in my head.
Thank you Vincent!