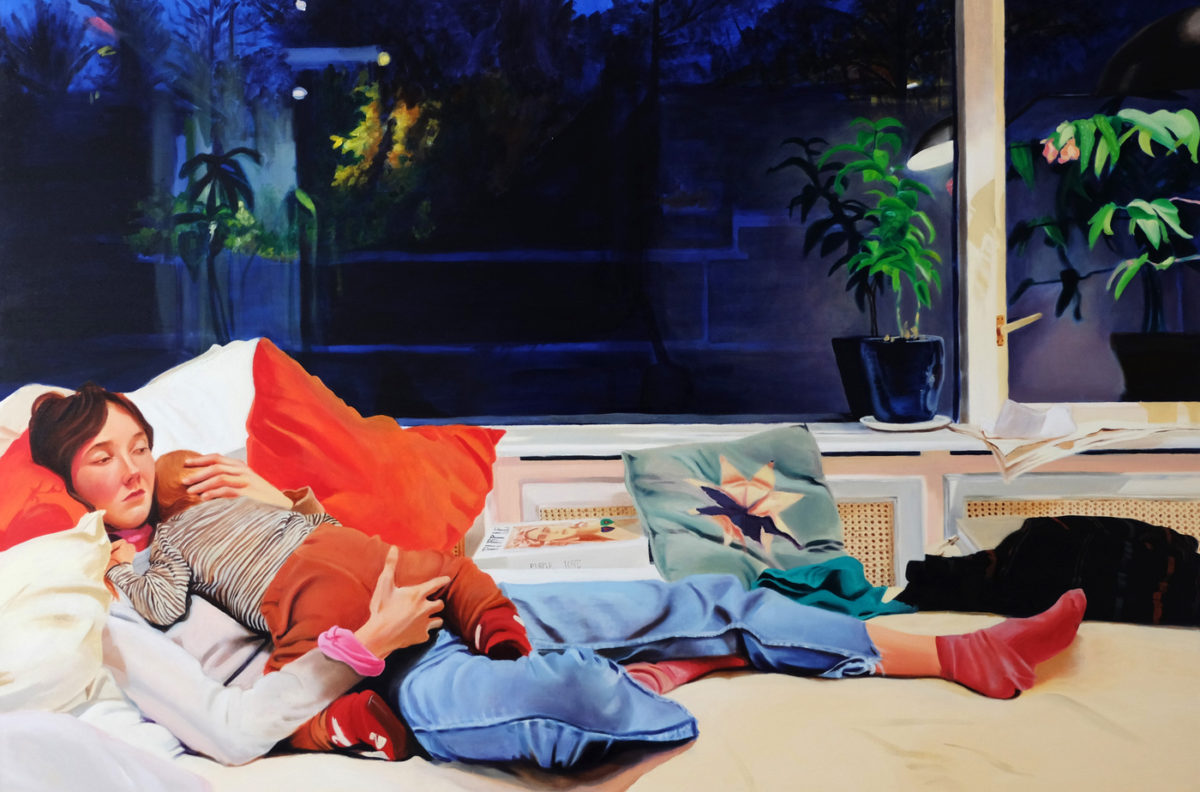 It is not because a person seems in a calm state, that they are not burning inside.
Zoé Numan
ART . January 15th, 2022
Who are you Zoé?
I am Zoé, I am half French, half Dutch. I was born in Paris, and moved around France a lot with my parents, although we stayed a long time in the South. I moved to Maastricht for studying and stayed after I graduated. I am a self taught painter. I like to make things, dance and I'm obsessed with books.
How did you end up in Maastricht?
When we had to choose where to go after high school, I didn't really know in which direction I wanted to go, but my two favorite subjects were maths and philosophy. In France, they weren't really brought together in a study, so we looked at what was going on in the Netherlands. I applied at University College Maastricht, I got in and did a Bachelor's in philosophy in relation to art. I was very happy to get an education in English.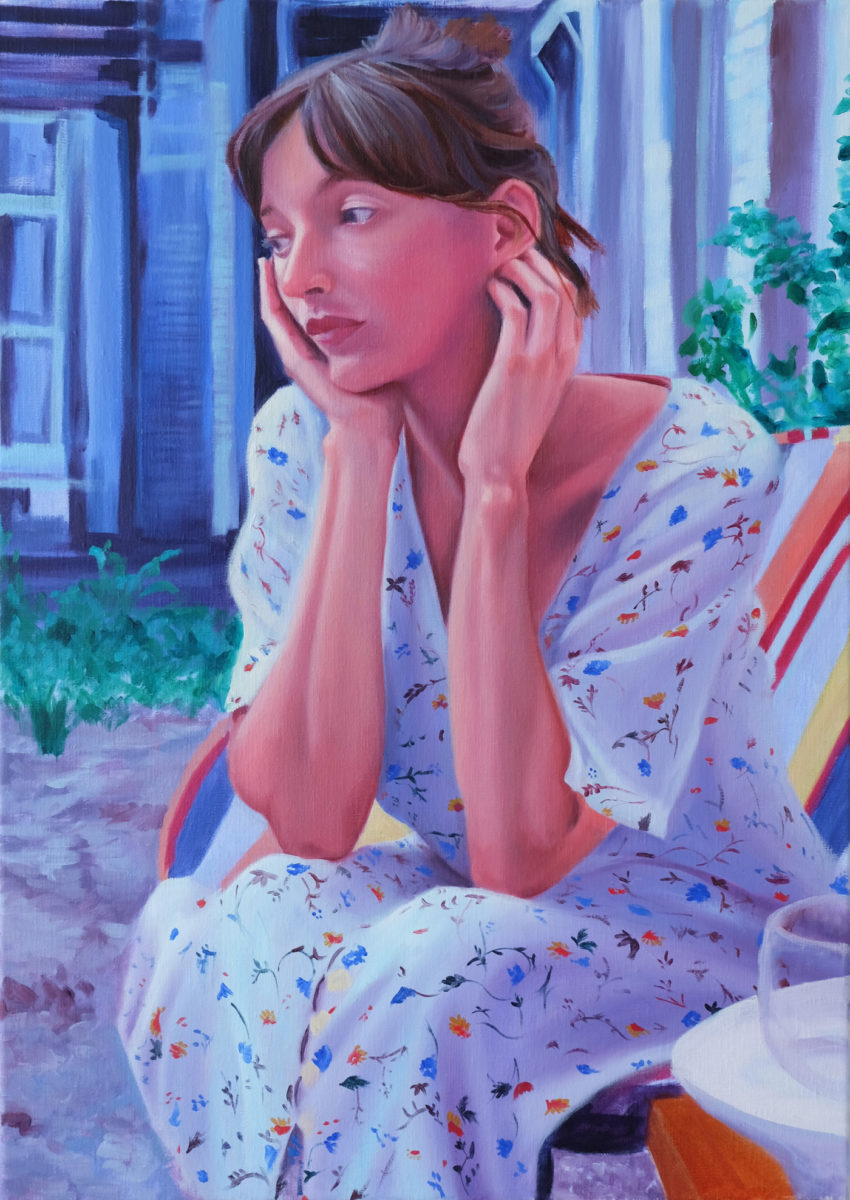 We can see a clear change in your work between 2017 and 2018.
Can you tell us more about this evolution? and how did you reach that distinctive style?
I always drew in my life, but I started painting with oils around 2017. So I think the change corresponds to getting more acquainted with the medium, and finding more of a direction to go with it. Because I only started a few years ago, my painting is still very much in development.
Also in 2018, I travelled to Spain, close to Cadaqués, and the sun and the light really struck me. It reminded me of where I grew up, and how I missed it a little bit back in the Netherlands. So when I came back I started working particularly on trying to find the warmth and the light on the canvas. That's when I started to paint with a certain palette that I still use today.
It has become a bit of a pattern since; I take a trip somewhere new, take a lot of pictures, and come back full of ideas.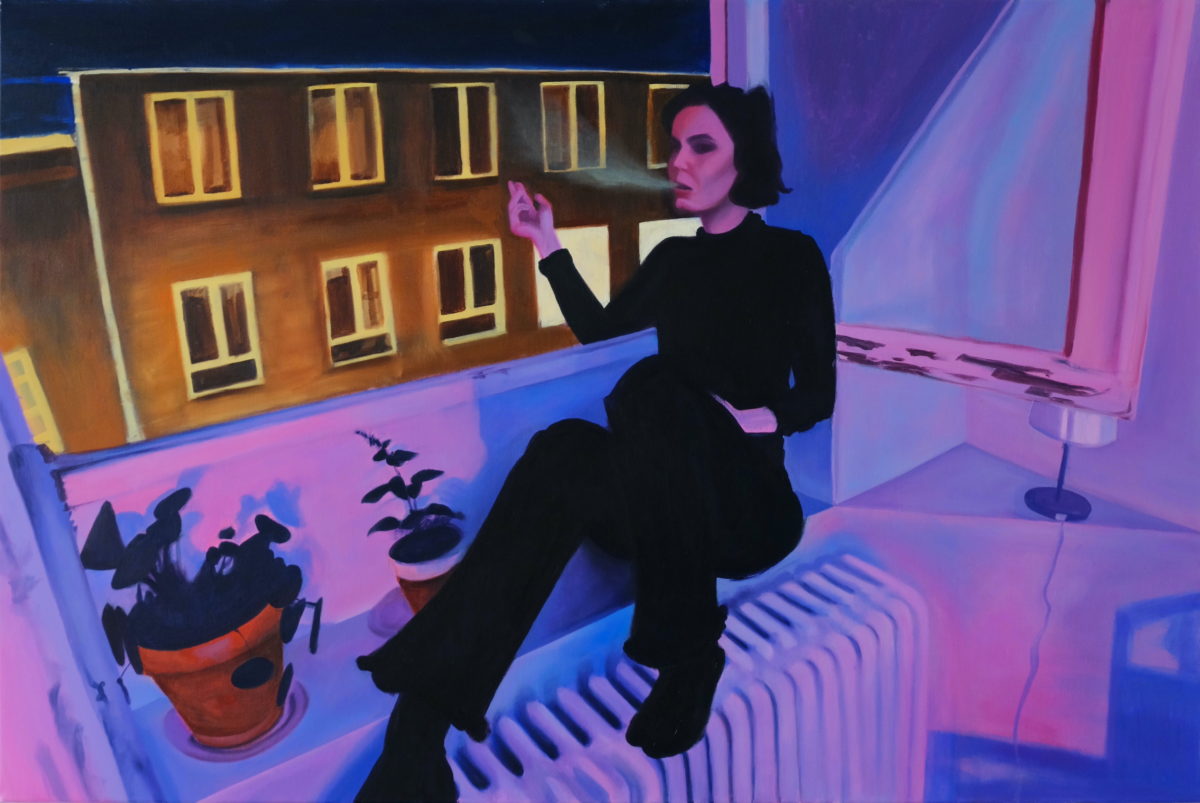 Can you tell us more about your creative process- from the first idea to the final result?
You can take the painting on the cover as a reference.
I think my creative process is quite instinctive. I generally let the image get to me. Sometimes, I have an image in mind for a long time, that I have to bring to life, and sometimes I just happen to be in a situation that strikes me, and I think that would make a great painting.
In both cases, I take pictures as reference, and I start painting immediately. I draw a pretty rough sketch on the canvas, and go from there. I don't like having things defined too well in the beginning, because I like to discover what's wrong or right as I go along. Even if it is painful sometimes!
For this painting in particular, I was at my friend's place and her baby had a bit of fever. I thought it was a beautiful scene. I generally need a lot of time to think about the problems a painting is raising and how to solve them, but this one went pretty smoothly. It took two months to complete, which is quite fast compared to my usual rhythm.
I think the hardest part is to know when to stop, but there is always a moment when I don't want to work on the painting anymore. That's when I decide it's finished.
Do you always paint from photos?
I tried a few times painting from life, but what I'm generally interested in happens in a brief moment in time. So I need photography to capture the spontaneity of that moment.
I am still quite intrigued by life painting, because it's a completely different approach to how to look at something. Maybe it will come later.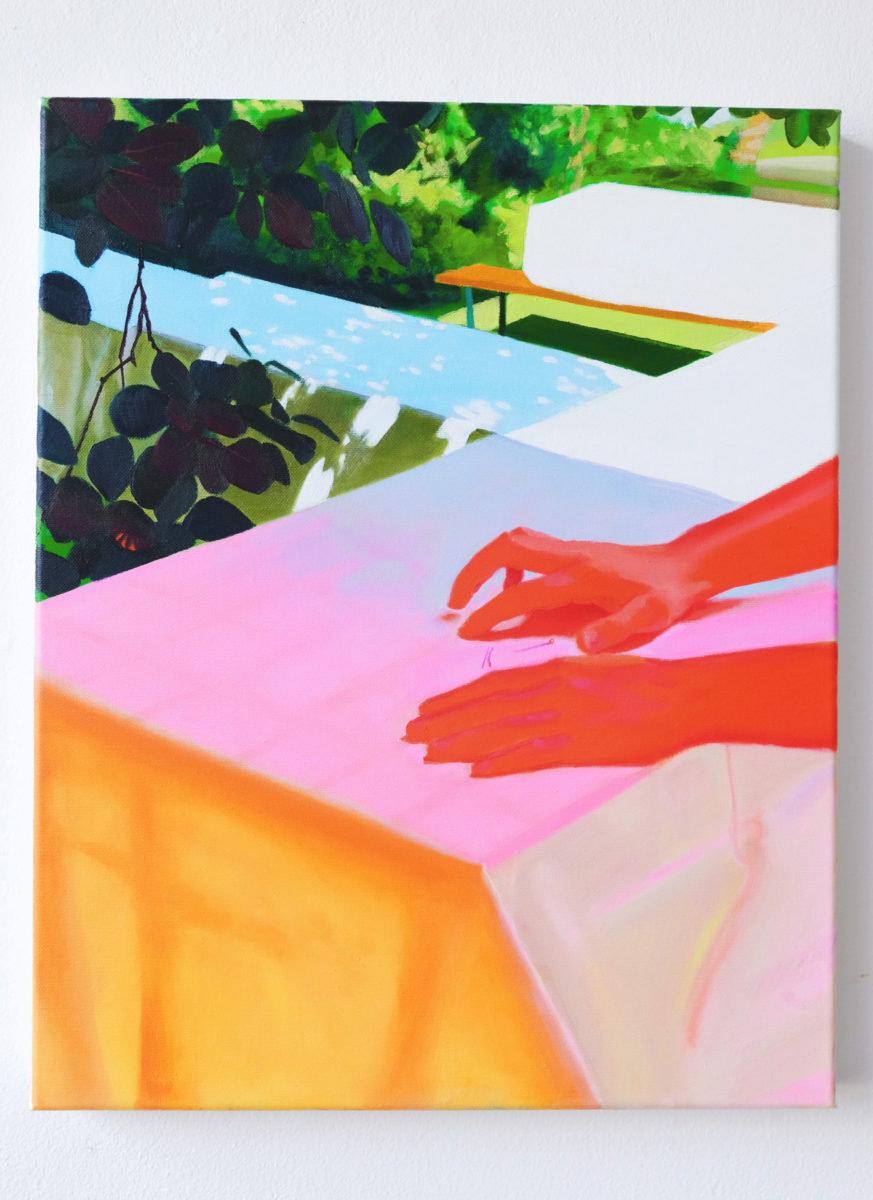 How do you build your color palettes?
I started with a box of six basic colors, and I kept with it pretty long before I started trying other colors. I tried more in-between tones to see the difference, but in the end only added the colors I couldn't mix myself.
I don't like "dirty" or faded colours, and that's why I never use black and I only keep the colours that I feel are deep, not too mixed and luminous. I have a few colours that I always use, and from which I build on. My main palette consists of a white, two yellows, two reds, two pinks, three blues, two greens, two browns, and a dark grey. The rest is experimentation.
Could you tell us about your inspirations? If you could name some artists (contemporary or not) and Art Movements you're influenced by.
I have a lot of artists I look up to, and it's all over the place!
As painters, a lot are from the end of 19th century, beginning of 20th century. I can say my first shock was with Joaquin Sorolla and how his paintings seem so fluid and full of light. I also get inspired by Felix Vallotton, Gustav Klimt, Egon Schiele or Frantisek Kupka for example.
In contemporaries, I really like the work of Gerhard Richter, Elizabeth Peyton, Jenna Gribbon, Louise Giovanelli, Esther Janssen or the illustrator Brecht Evens to name a few.
I look a lot at dance too, especially pieces that go along the work of Pina Bausch. Some ballets like Le Parc by Angelin Prejolcaj are also quite dear to me.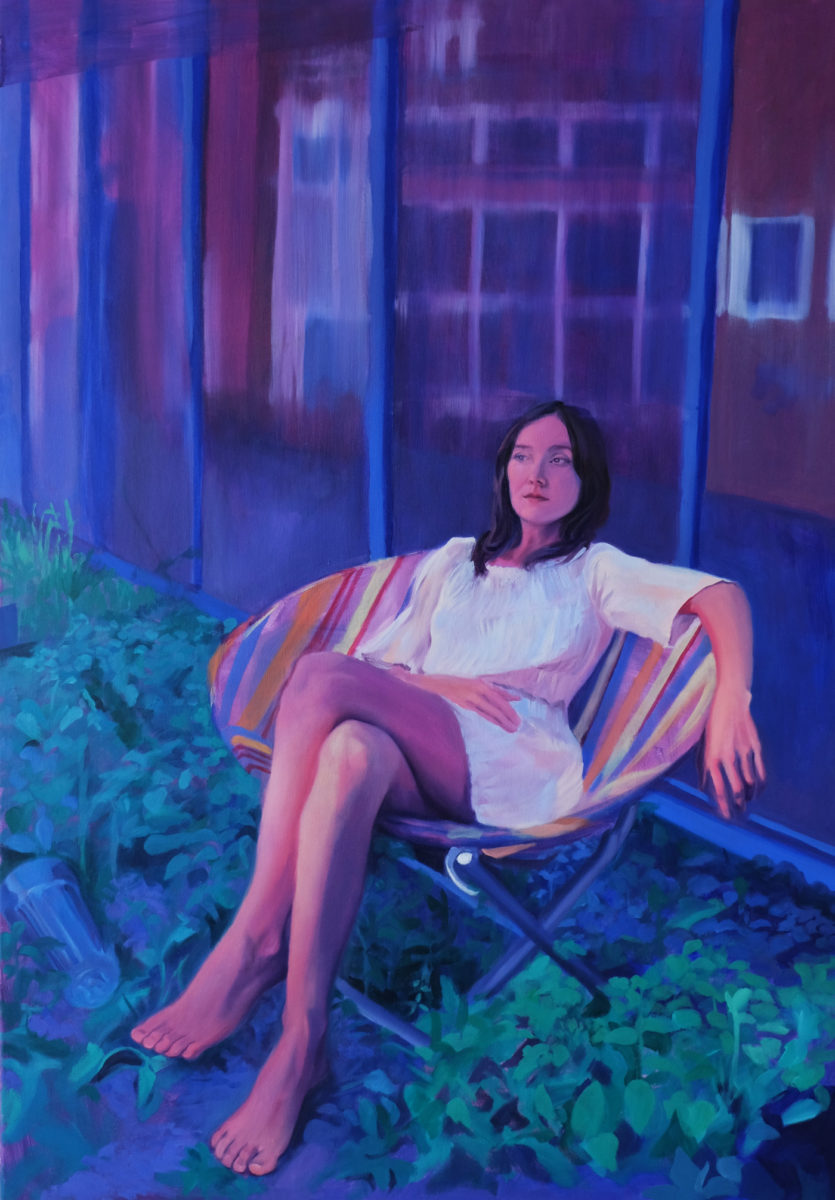 Technically, how do you represent skin in such a soft, beautiful way?
I like to feel like the skin is warm, hence I go quite out there with the warm tones (when I'm not painting skin with a colored light). I build up the dark and light spaces trying to find the right shape, and at some point I add layers that are quite transparent, which bring all the different parts together. I use my fingers a lot to smoothen and mix the surface.
Regarding the subjects you represent, you often choose to paint people in 'rest situation'. Could you tell us about these topics choices?
I think I myself don't see it so much as rest, but more as an introspective state. I like these moments of reflection, or silence, when you can wonder about what a person is thinking about.
Maybe it's a bit of a counter balance to all the noise we experience, which feels a bit overwhelming at times. I think that's the reason why I'm drawn more to these apparent calm states of being, where nothing is forced upon you.
It is also not because a person seems in a calm state, that they are not burning inside. So I like to investigate what we can't see also. The fact that how a situation appears might be quite different from what it really is.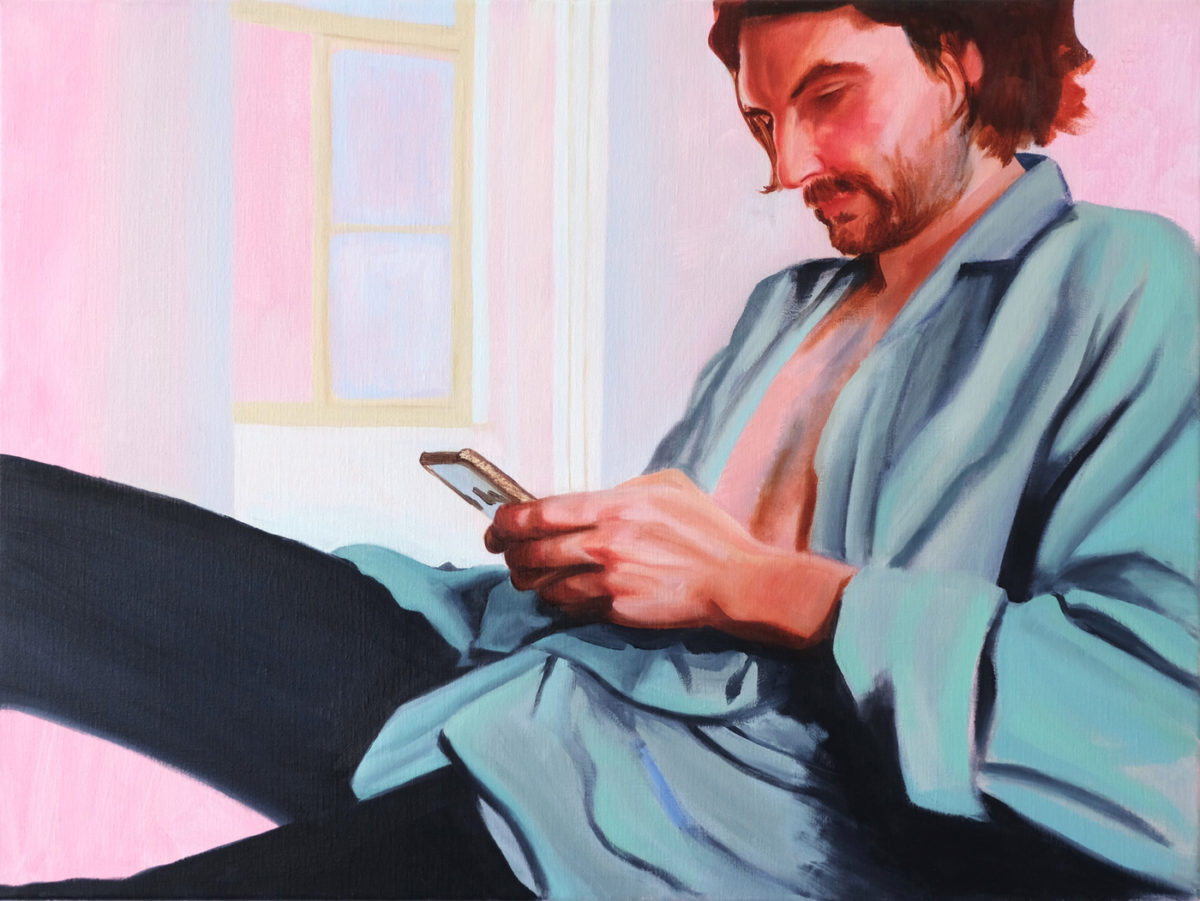 What are you trying to convey to your audience by representing these everyday moments?
I feel like I started painting trying to put my fantasy into reality, but the more I advance, the more I feel like it's about looking at what I have around me, and finding these fleeting moments of beauty in reality.
Sometimes it's good to stop, make abstraction of the world around you and make up your own opinions.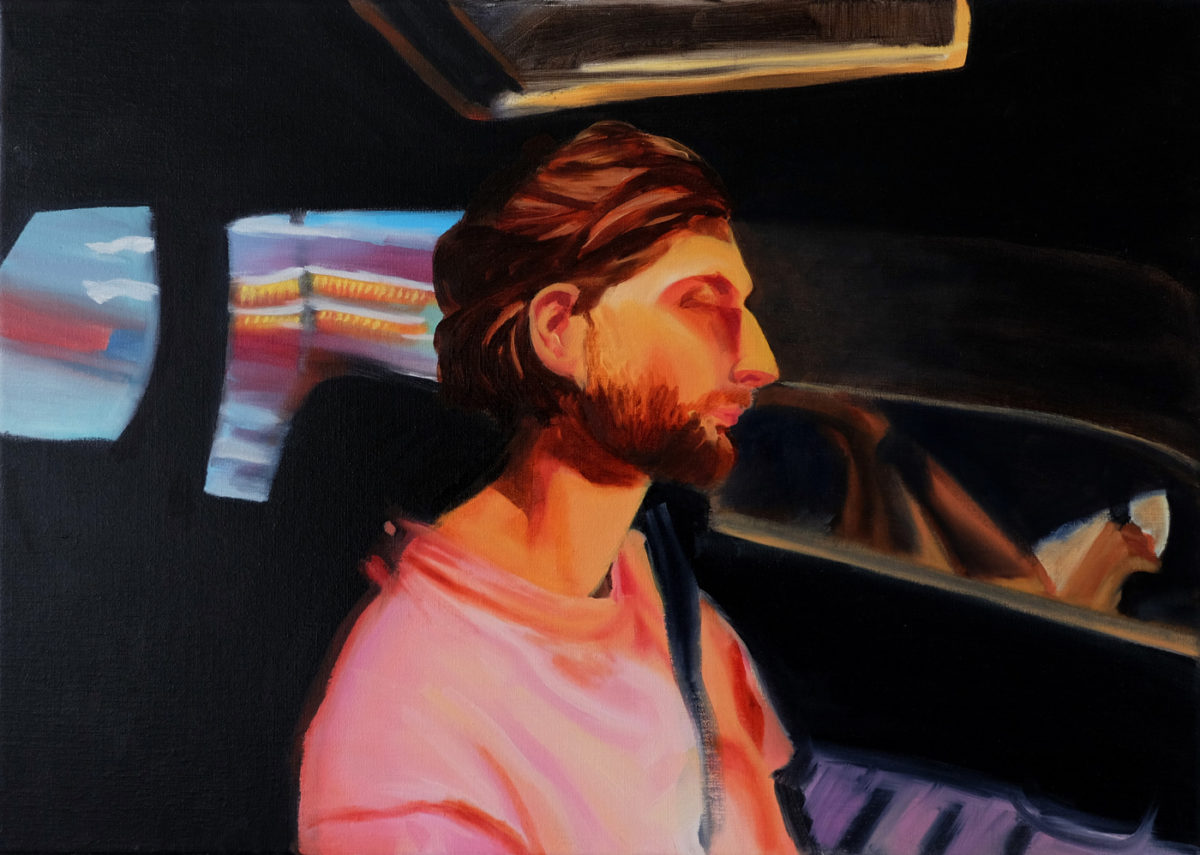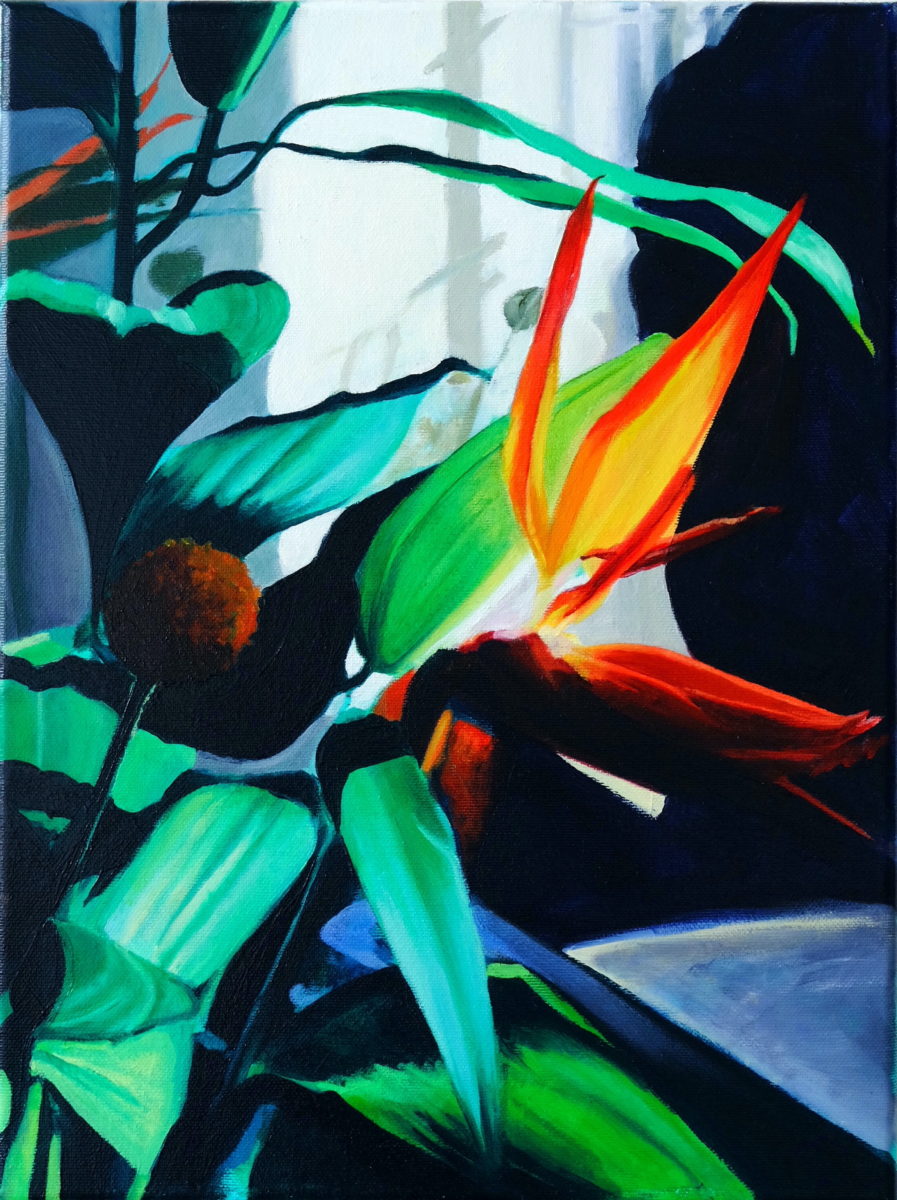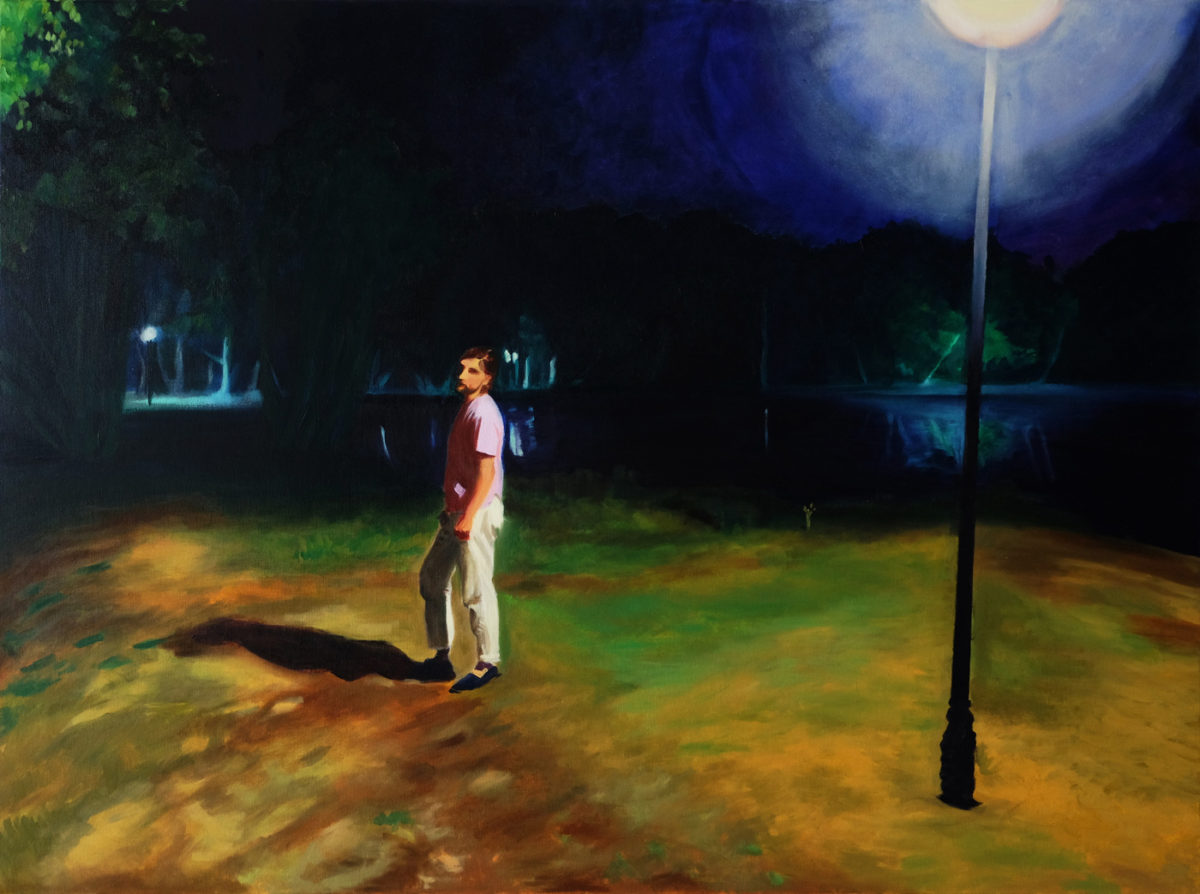 What do your days look like?
That has been quite changing throughout the pandemic, especially now with the new lockdown as I can't perform my part time job as I used to. I had to build a new routine, and find a new balance in my work, which is sometimes still challenging.
Now I spend most of my days at the atelier, where I go from morning until late afternoon. When I want to work with other media than oil paint, I do it from home. I mix it up with little trips here and there. I often go to Brussels to visit my sister, and get some big city air.
What are you going to do just having answered to this final question?
I'm going to put on some loud music on and do the dishes.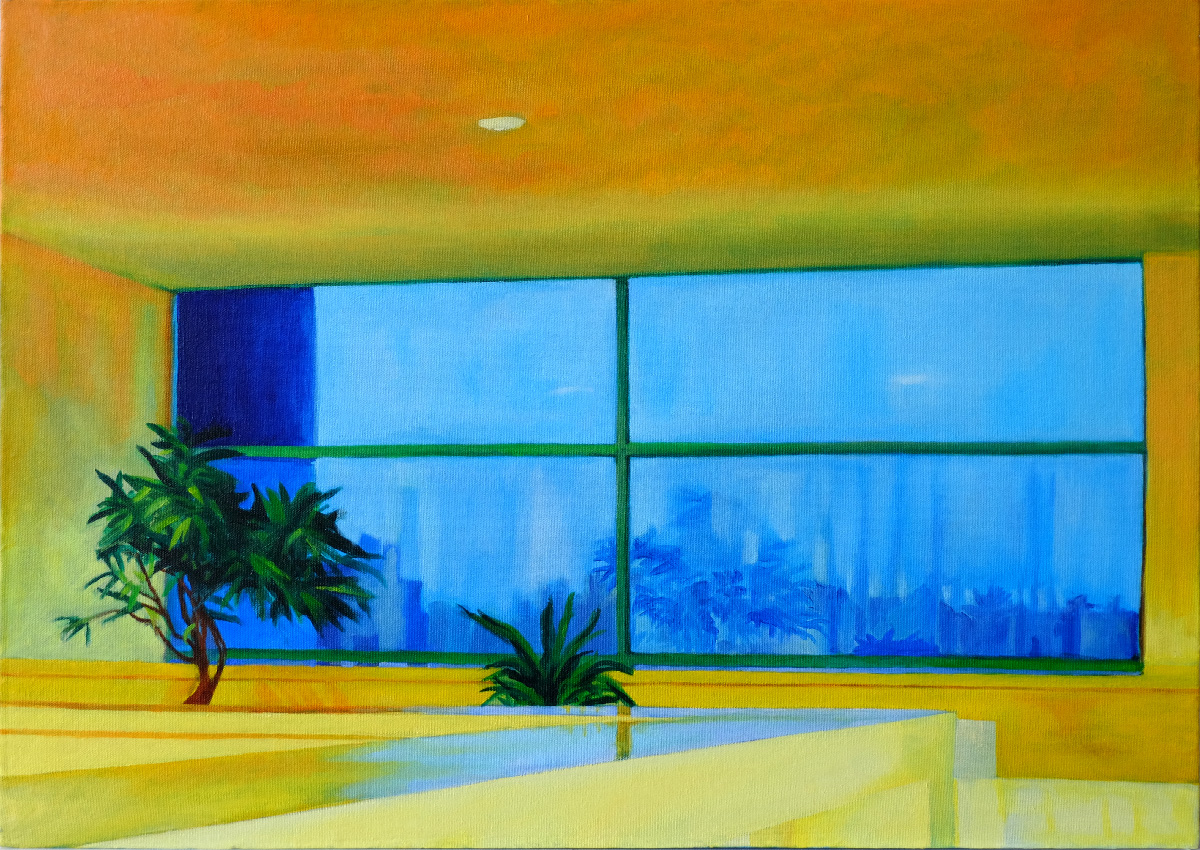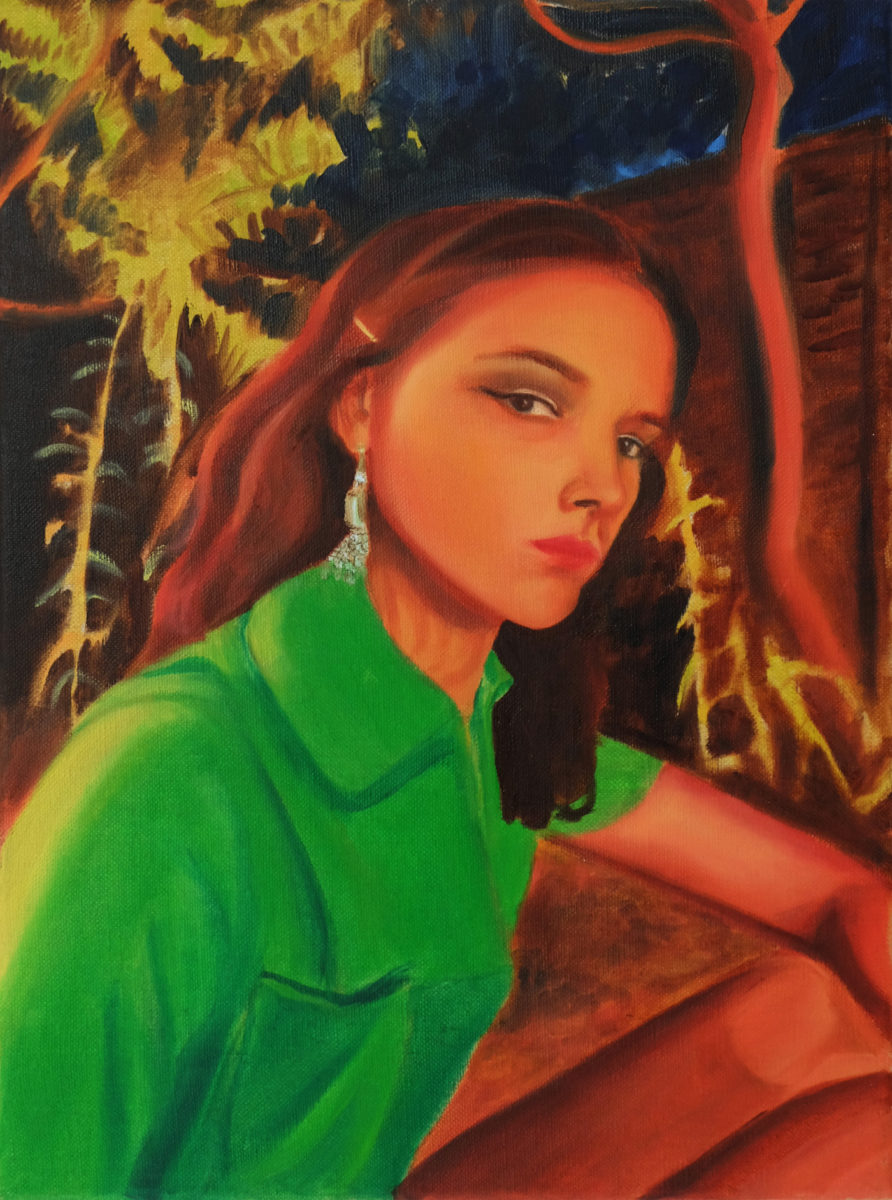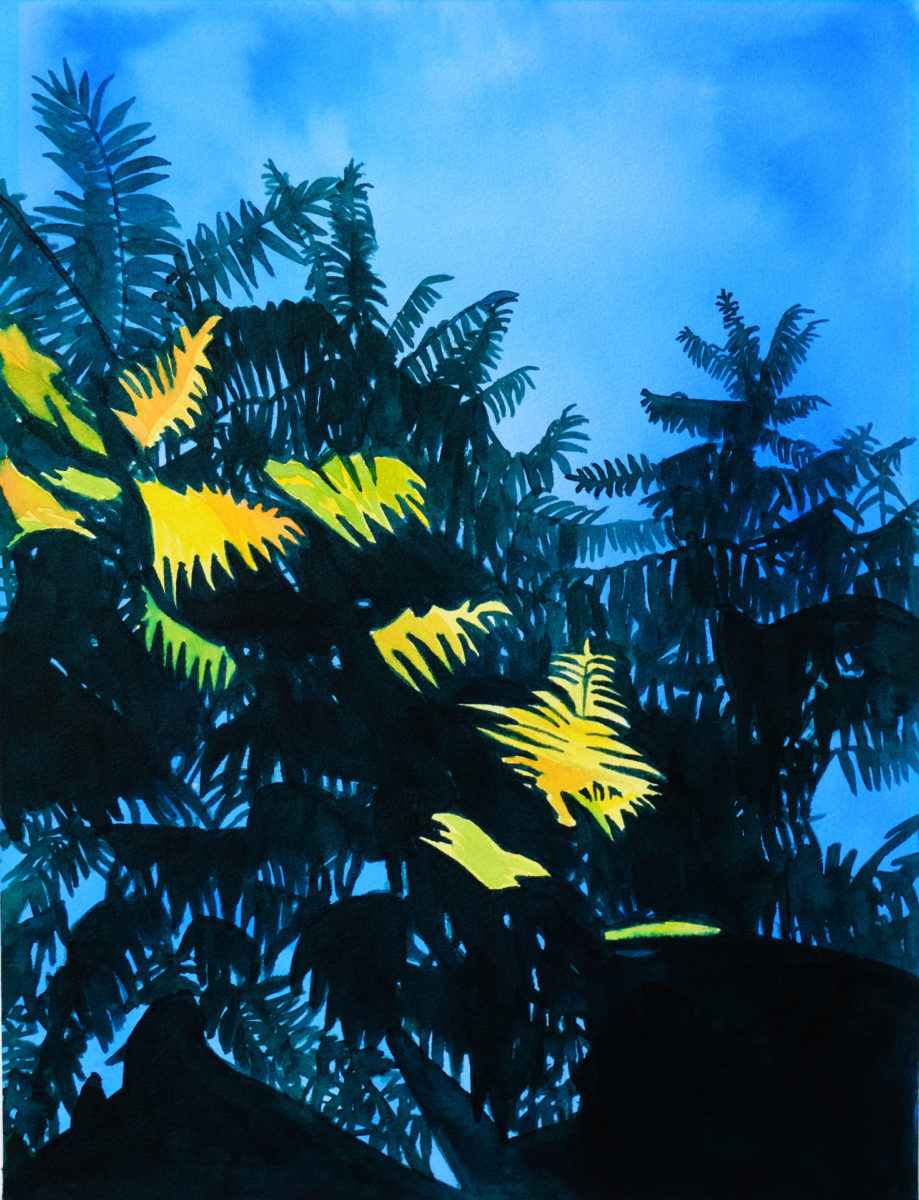 Zoé Numan is a half French, half Dutch painter based in Maastricht, you can find her work on her website or instagram.