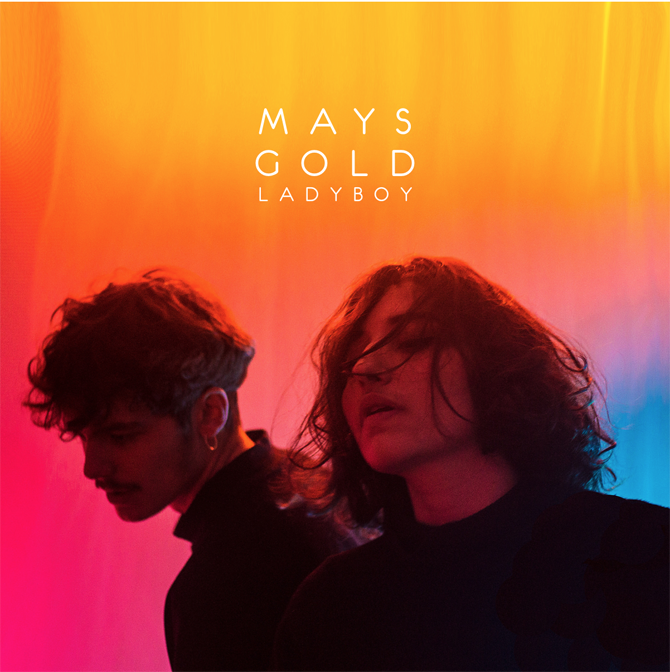 Interview with the french duo, Maysgold – currently based in Paris.
Who are you?
Hi we are Maysgold, a french band of two people making House Soul'n' B music. Thomas produces the instrumentals and Romane sings – and writes the lyrics.
How did you met?
We met in Nantes three years ago, during an afterparty in a really tiny flat. As often, I (Romane) was asked by my close friends to sing and, hearing that, Thomas came to me. We started talking about music, his projects, our potential collaboration. (Thomas) Funny fact: I told her that she could stay at mine for the night only if we started making music right away – that's not what happened.
Can you tell us more about your creation process?
Our creation process is not constant. It evolves with time and depends on our mood. Often, Thomas creates its brilliant instrumentals on his own, during lunchtime or late at night. It comes to his mind like little pieces of a puzzle he gathers naturally. He then plays the song when we are together (at his place most of the time) and I start singing. We record it on a phone. According to what comes out of my mouth we decide together to keep it or not – sometimes we disagree on what we want the song to be but often we have the same idea. (Thomas) Sometimes, it's totally different: I start playing on my keyboard and she starts improvising. These moments are pure harmony and we really enjoy capturing theses instants.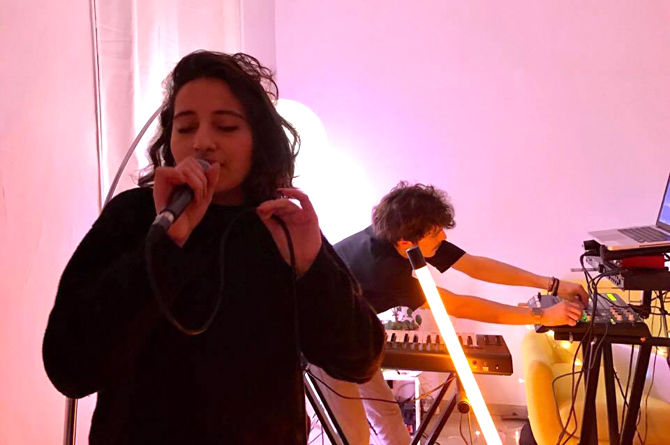 Can you put your songs in a specific musical genre or are they mixes of several styles for you?
We came out with this genre name: "House Soul'n'B" – as we felt our music like a mix of three major different influences. Sounds cool, right?
You've just released your first EP. How long did it take to produce?
Some of the songs on the EP were created one or two years ago. At some point, we decided that we wanted something more serious. So we picked the already created songs we liked, and kept creating others. We wanted to have a clear and well-thought artistic line, to release only songs we were sure to be proud of. Many songs were set aside. One year ago we started this project: the most time-consuming phase isn't to create. It's what comes after: recording, mixing, mastering, putting it on the different streaming platforms and communicating on it, making people know we exist. That is a really slow process.
Why did you title your EP, 'Ladyboy'? / The theme of the 'non-genre' is one of your main subject – can you tell us why?
Several of our songs are about Gender, about what it is to be a woman or a man. How, often unconsciously, we (are) raise(d) to act and to believe according to principles we don't question. I think both of us have sometimes felt different toward the concepts of femininity or manliness. We assume because both of us don't recognize ourselves in such a fantasy of being a "real" man/woman. Titling our first EP "Ladyboy" convey perfectly our personality as a group and push people that don't know us to question our identity, our relation, our sexuality: we think it is interesting.
Why did you choose to sing in English?
(Romane) I have always been more touched by singers with strong and technical voices – divas like Ella Fitzgerald, Billie Holyday, Aretha Franklin, but also Curis Maysfield, Marvin Gay etc. – and it does influence a lot what I want to give to the people that listen to us. My first interest is not to touch people with my words, but with my voice. English is a perfect language for that. I know French can be a really poetic language, but French singers are limited when playing with their vibrato. Why do you think Celine Dion sings in English?
Which song are you the most proud of and why?
(Thomas) « No more » is my favorite song. I love its groove, the way it is constructed. It sounds like waves, slow then quicker, I love the way it bounces. (Romane) My favorite song is "Facin' it", I love it because each time I sing it, I feel it perfectly matches my voice. It was the first time I wrote a melody that I enjoy so much singing – that sounds kind of selfish, but I assume our listeners can feel that too.
You recently shoot a music video for one of your tracks. Can you tell us more about this film? + When will it be online? Have you planned to shoot more?
Yes we shot the video last weekend. We can't tell you much about it as it is a surprise, but we can already tell you that the whole point of the clip is to question gender identity.
What's next for you?
We hope lots of gigs everywhere haha. For now we already have a couple planned: we play Friday at a before party for the Fashionweek, and we continue Saturday for the Coucool, a festival in the suburb of Paris. We are excited.
By the way, where does your name 'Maysgold' come from?
That illustrates how romantic we are: actually we met in May, our group and our relation as a whole, is the little golden nugget of this month of May 2014. Cute, isn't it ?
What are you going to do just after having answered to this final question?
Celebrate Thomas' birthday. The big boy is 24 now!
Merci les amis !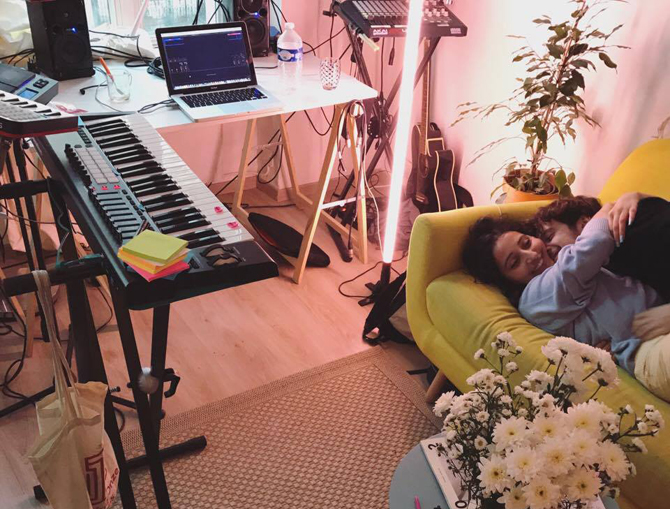 + soundcloud + instagram + facebook