One year later, here's our second interview S8JFOU!
Where are you?
I'm in Nantes, on a couch in a new secret building taken by 10 artists. It will open soon.
Since, our last ITW, you moved to Paris and released a new album. Did Paris shape your project?
I don't think Paris shaped something but I'm pretty sure that my friends participated in! My roommate was the artist Jack Tezam for the first 3 months. He is a really special guy trying to find the best way to see the world for himself, like seeing a whole week as only one day to focus on one drawing he is doing… Jack taught me a lot of things. But not Paris.
You also held a parallel project , you lived during 50 days without any money.
Can you describe how did you manage your experiment?
Yeah it was just before the summer, I finished around the 20th June. I returned to Nantes for my residency in Lové, and decided to see my hometown from another perspective. So, the best way for it was to have no choice. I gave my credit card to my dad and started to live without any money until the 20th June. It was an amazing experience. I've never knew my city like that and all days I was like a pirate who goes hunting his own food. I followed some bakers after they closed to know where they put leftovers etc… Now I see food differently.
Two months ago, you released your new album – Before I Move Off. Where did you produce it?
Do you still have your own space where you can let free your creativity?
I did it at « Le Wonder » in Paris. I have build my own studio on a really little space & lived here since July. It is a great place where 40 artists have their studios. Four of them are musicians, I was with Piste Noire, Jacques, Agar Agar and La Tendre Emeute. I passed all the summer in my studio for this new album.
For now I still have this place, but I will go back to Nantes because we are opening a new artists place with my old friends, so I will definitely leave Paris in December.
If I can not have a place where I can let free my creativity, I am lost. So I always have that in my life!
What were you thinking about when you made – Strange Interview?
I was thinking about making a last track in my album. I always have that type of reflexion, about the time, about expression like « It's our actions that define us ». For strange interview, it was about time travel in the music, but I can tell you another reflexion. If it's our actions that define us, my music is what I am. So, when I will die, my music will stay on earth. On CD's, USB keys, Internet and so on, I will still exist because my music can not die. Thus, I am immortal. That's it !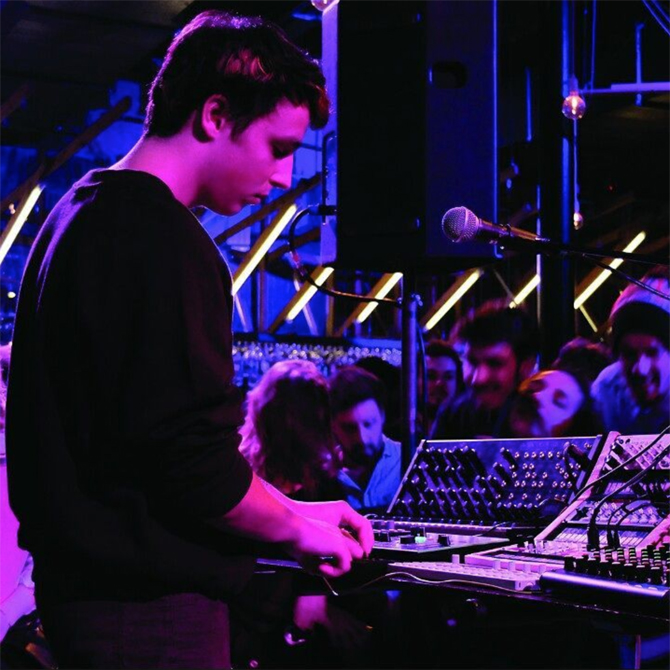 What's currently playing on your stereo or in your headphones?
Torebian – Tetramorium Caespitum. A secret track of a friend, he just gave it to me 5 minutes ago, he did it without any computer, it's recorded from a live with only hardware.
I read in a french ITW that you bought a land. What do you plan to do with it?
Yeah I bought a land this summer. I'm going to build my own semi-underground house and live here with all my music stuff. It's in the middle of nowhere, high in the mountains. I don't want to tell more about it…
What is next for you?
I'm waiting to build that house i'm talking about. I'm gonna start in April. Before it, just continue to work hard to make the best music I can. Doing so many live dates if it's possible. I will play live in Berlin in January. So happy… I want to help my friends on that new artists place in Nantes. And finally, I want to go away just for going away.
What are you going to do just after having answered to this final question?
Listening on my monitoring speakers the new track I just finished today to analyze the mastering I did. Grab my bag, put a blanket and a sandwich in it, and go with my friend Wheel Freed. Where ? We don't know.
Merci mec !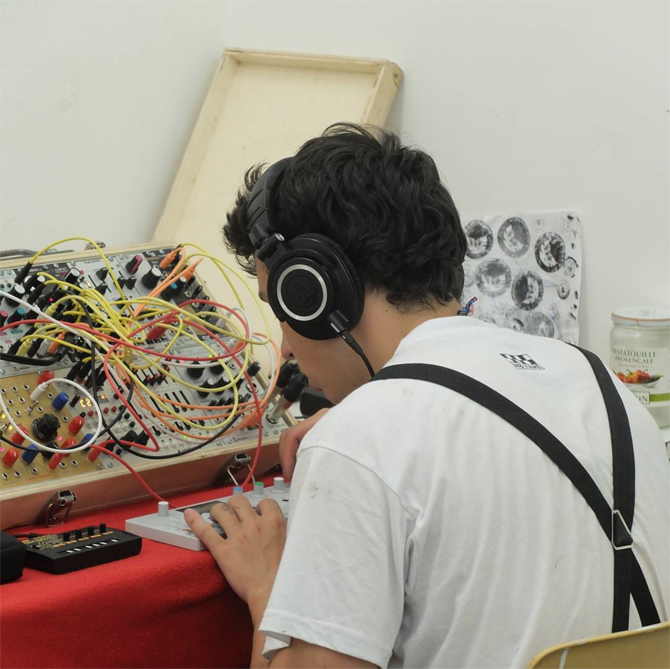 + soundcloud.com/s8jfou
+ youtube.com/c/suisjefou
+ facebook.com/s8jfou