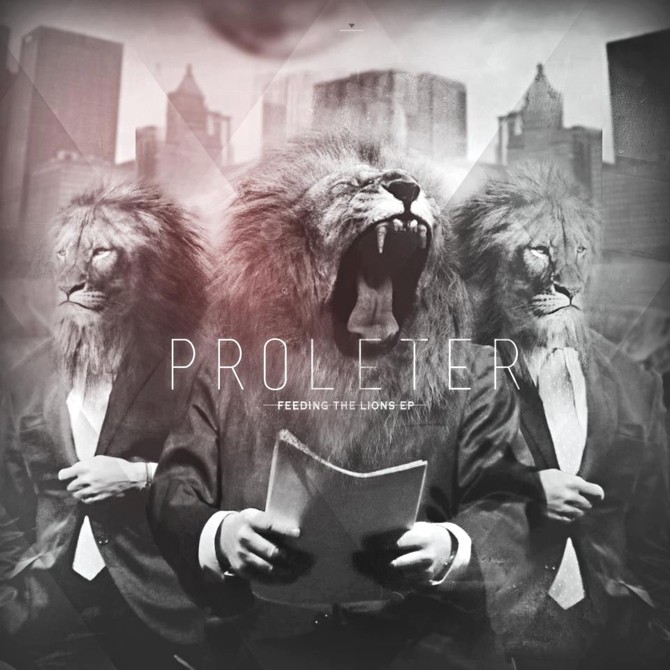 Interview of  ProleteR, french instrumental hip-hop producer.
> Find it in English and then en Français.
__________________
Who is the guy behind Proleter ? Why did you choose this name ?
Well, I'm ProleteR ("proletarian" in French), I'm a 30 y.o. instrumental hip-hop producer. I make a living working at a factory, and I'm spending most of my spare time besides work making music. I'm originally a musician (guitar player), I played with a lot of different bands before moving to music production. The ProleteR project was born 4 years ago, I launched it because I had an old dream to make an abstract hip-hop release. I chose this name because I think it fits well myself and my current situation. I didn't choose it because of its political meaning, only for its popular meaning here in France. A "prolo" (proletarian) is a folk from the lower class, a kind of a galley slave…
What can we find in your head ?
In my head? Well, eeee… a big mess haha. More seriously, you'd find a free mind and a lot of music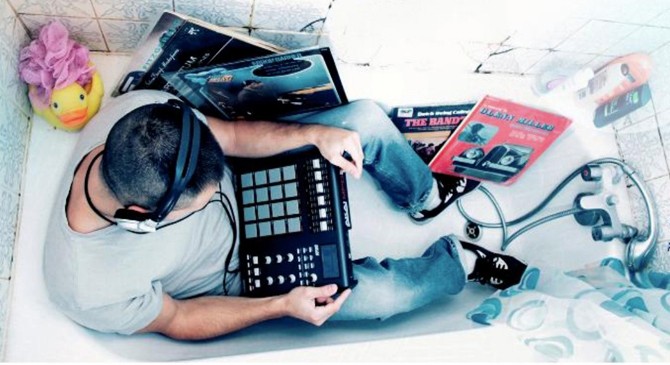 How did you become a beatmaker ?
I started music at a very young age : around 8, I was already drumming on my dad's old Pearl kit, but I moved swiftly to guitar. I'm a self-taught, I learned playing over my discs. I started playing on stage around 12, and I didn't stop until 20, playing with various bands in my neighborhood around Toulouse city.
I started to fall into production around 19-20 : I was fed up with guitar, I felt like I had done my time in rock. Kinda felt bored, and I wanted to explore new musical landscapes. I was listening to more and more electronic and trip-hop, and I started playing with sounds with an old keyboard and a recorder. Then I went to Strasbourg, and I met a few MC's in college : that's where I really fell into hip-hop and production. I took a huge blow : as a musician, I discovered a completely new way of making music, and I found that fascinating. To make it short, I caught the hip-hop virus and I fell into it 300%.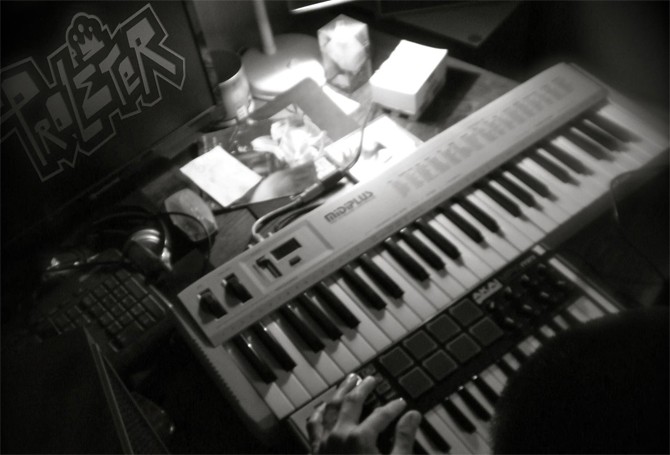 Can you describe your style ?
I'd say I like to make music with a positive energy, lively, with strong melodies I'm sampling from jazz, charleston or soul, and with a strong hip-hop's rhythmic bounce.
What's your process of creation ? Where did you find ideas for new songs ?
To create music, I need raw material, which means vinyl samples : it all starts in a disc shop, a flea market, a thrift shop… I listen to the vinyls very carefully and I sample what's catching my ear. When it's in my sampler, I start trying multiple combinations with my day's harvest, I chop the sample, manipulate it, play with the pads, put a quick beat, a bassline, and generally that's where in the process that samples reveal themselves as killing or as a disappointment. I'm inspired by quite anything I listen to, my influences reach much broader genres than *-hop. When I'm working intensively on a track, my best mixing ideas often come up when I'm getting to bed.
Give us few artists you like.
It's very hard to come up with a short list of my influences : rock, EDM, hip-hop of course, reggae, jazz… there are so many genius artists, from Duke Ellington, to Curtis Mayfield, Nas, DJ Premier, Kanye West, the Beatles, Danger Mouse, Boyz NOize…. I'd add that the two founding albums for me (and for a lot of other producers) – which made me want to make abstract hip-hop myself – are Entroducing by DJ Sahdow and Deadringer by RjD2. Two major classics.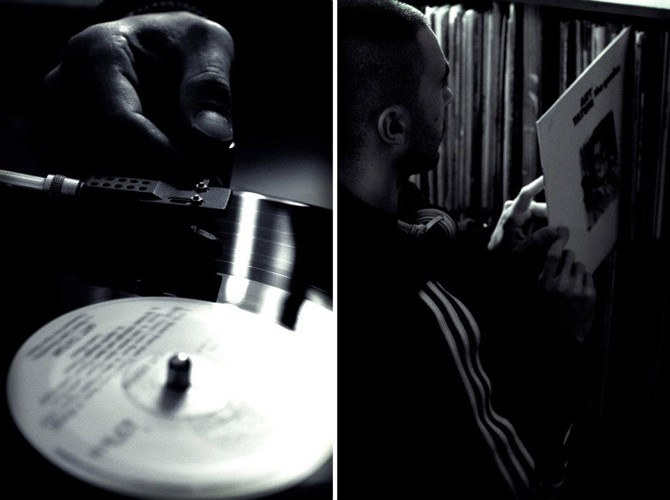 In which place would you prefer to spend the afternoon ?
Anywhere but at the factory lol
Do you have current projects or plans for the future ?
My current objective is to do as much gigs as I can until the end of this year. My live beatmaking set is becoming really solid, and I'm having more and more pleasure doing it. I really think it's time for me to shift up a gear on the live part on my project ;) Besides, I'm flying to Athens for two gigs in a few weeks (July 3rd and 4th) : it's gonna be my first live set abroad, and I'm really excited about it. And I'm doing two gigs this week in Paris.
On top of this, I'd like to do more featurings with singers and MCs. I have a few proposals already, but I'm still waiting for a click, for a killing voice. I found a Scottish Selah Sue-type talent who's preparing two featurings on my beats. Nothing's done yet, so I prefer not to reveal too much details about it… (to be continued)
What are you going to do after having answered to this final question ?
After this interview, I'll get a good beer, and forget about ProleteR for the evening. Because I'm currently having more intimacy with my sampler that with my girlfriend.
Thanks

__________________
> Interview en français :
Qui est le type derrière 'ProleteR' ? Pourquoi ce nom ?
Alors, je suis ProleteR, je suis un producteur de hiphop instrumental d'une trentaine d'années. Je bosse à l'usine pour vivre, et en dehors du boulot, je passe quasiment tout mon temps à faire de la musique. Au départ je suis musicien, guitariste, j'ai beaucoup joué sur scène dans différents groupes avant de me lancer dans la production. ProleteR est né il y a quatre ans, j'ai lancé ce projet pour répondre à un vieux rêve que j'avais de faire un maxi abstract hiphop. J'ai choisi ce nom parce qu'il me correspond, je ne l'ai pas choisi pour son sens politique mais pour le sens populaire qu'il a en france, un prolo, c'est un mec d'en bas, un "galérien",
Qu'est-ce qu'on peut trouver dans ta tête ?
Dans ma tête, euh… un grand bordel haha, plus sérieusement un esprit libre et beaucoup de musique.
Comment es-tu devenu beatmaker ?
J'ai commencé la musique très jeune, vers 8ans, je tapais sur la vieille batterie pearl de mon père, mais je suis assez vite pasé à la guitare,  j'ai appris tout seul, j'ai appris en jouant par dessus les disques.  j'ai commencé la scène vers 12 ans, et j'ai pas arreté jusqu'à la 20 aine dans pas mal de groupes du coin où j'étais, en région toulousaine.
C'est vers 19-20 ans que j'ai commencé à glisser vers la production, j'étais à ce moment lassé de la guitare, du rock, j'avais l'impression d'avoir fait le tour et je m'ennuyais je cherchais de nouveaux horizons musicaux. J'écoutais de plus en plus d'electro de trip hop, j'ai commencé à bidouiller quelques sons avec un enregistreur et un vieux synthé, puis je suis parti vivre à Strasbourg, là-bas j'ai rencontré des mc's à la fac, et c'est à ce moment là que je suis vraiment tombé dans le hiphop et la production. J'ai pris une grosse baffe, pour moi qui était musicien, je découvrais une toute autre façon de faire de la musique et ça me fascinait, bref, j'ai chopé le virus et suis tombé à 300 pour cent dedans.
Comment décrirais-tu ton style ?
Je dirais que ce que j'aime faire c'est faire une musique positive, dansante, avec des mélodies fortes que je puise dans des samples de jazz, de charleston ou de soul avec des rythmiques hiphop trés appuyées.
Quel est ton processus de création ? Où trouves-tu les idées pour tes nouveaux morceaux ?
Pour créer, il me faut de la matière première, du sample donc des disques vinyls, tout commence chez un disquaire, dans un vide grenier etc.. aprés j'écoute les disques attentivement, et je sample tout ce qui m'interpelle. Une fois dans mon sampler, je commence à faire des essais avec ma récolte du jour, je découpe le sample, je commence à le triturer, à jouer avec avec les pads, à caler un beat vite fait pour tester, une basse, et c'est à ce moment là en général que les samples se révèlent ou déçoivent. Je m'inspire de tout ce que j'entends, mes influences vont bien au delà du hiphop, les idées d'arrangement quand je travaille intensivement sur un morceau me viennent souvent au moment où je me couche.
Donne nous quelques artistes que tu aimes.
C'est très difficile de faire une courte liste de mes influences qui sont aussi bien rock, electro, hiphop bien sur, reggae, jazz…. y'a tant d'artistes géniaux, de Duke Ellington, à Curtis Mayfield, Nas, DJ Premier, Kanye West, les beatles, Danger Mouse, Boyz NOize…. J'ajoute que les deux albums fondateurs pour moi comme pour beaucoup d'autres, ceux qui m'ont donné envie de faire moi même de l'abstract hiphop, c'est endtroducing de dj shadow, et deadringer de RjD2. deux classiques
Dans quel endroit préférerais-tu passer l'après-midi ?
Partout sauf au boulot lol
Est-ce que tu as des projets en ce moment ou des plans pour plus tard ?
Le prochain projet c'est d'enchainer autant de dates que possible jusqu'à la fin de l'année, mon set sur scène commence à devenir solide, et je prends de plus en plus de plaisir, bref je crois qu'il est temps de vraiment passer la seconde au niveau des lives ;) je m'envole d'ailleurs pour deux live en grèce, le 3 juillet prochain, mon premier live à l'étranger, c'est cool, je suis impatient de vivre ça.
J'aimerais vraiment collaborer avec plus de chanteuses et de chanteurs, j'ai des propositions mais j'attends de trouver une voix que me fasse vraiment rêver. Soom T, une écossaise qui cartonne, travaille sur deux trois trucs à moi, mais rien n'est achevé donc je préfère pas en dire trop… à suivre
Qu'est-ce que tu vas faire juste après avoir répondu à cette dernière question ?
Une fois cette interview terminée je vais aller boire une bière, et oublier ProleteR pour la soirée, parce qu'en ce moment j'e partage plus d'intimité avec mon sampler qu'avec ma copine.
Merci
Merci Mec !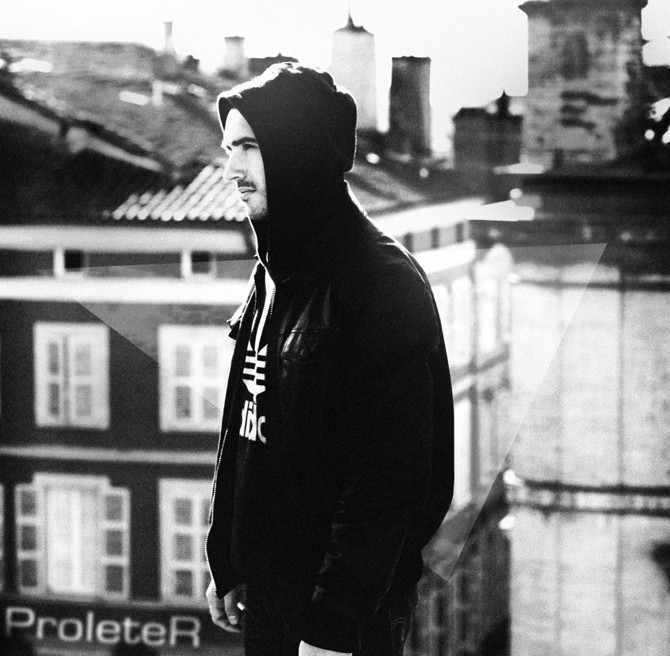 + soundcloud.com/proleter-beatmaker