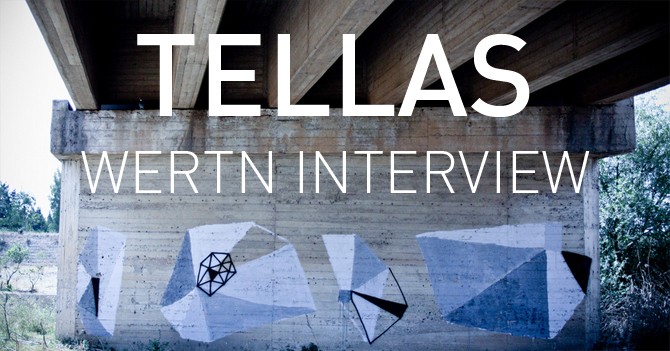 Why the name "tellas" ?
"tellas"  is an archaic word from Sardinia , and this means "stone". Since i was child, I was always impressed by the shape and strength of the stones. Now, this word is used in very few cities of Sardinia.
Where and when were you born ?
I was born in the countryside, in a small town near Cagliari, Sardinia, in 1985.
Where are you right now ?
At the moment I'm living between Cagliari and Bologna the city where I attended University/Arts Academy.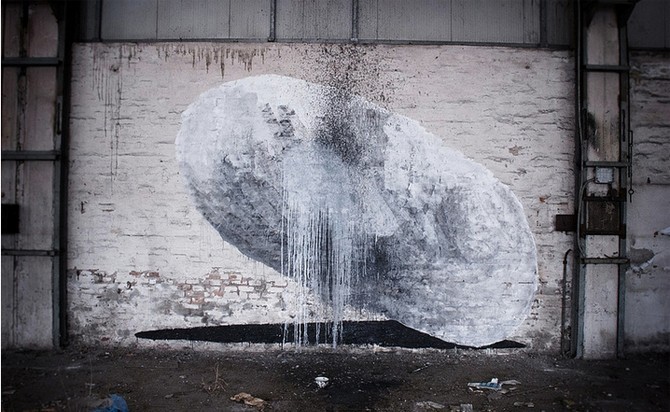 The street-art seems to be the main part of your work. How do you begin this form of expression ?
It's a strange story since I basically started to paint outdoor in the countryside as old farms, bridges and this kind of places were the nearest and most available ones in that period. In 2005 thanks to artists such as Dem , Blu and Ericailcane whom I consider among the more interesting in the street art scenario, I started to look also to the city. It becomes a different thing compared to the work I did in the countryside, because in this way your work becomes public creating a different interaction.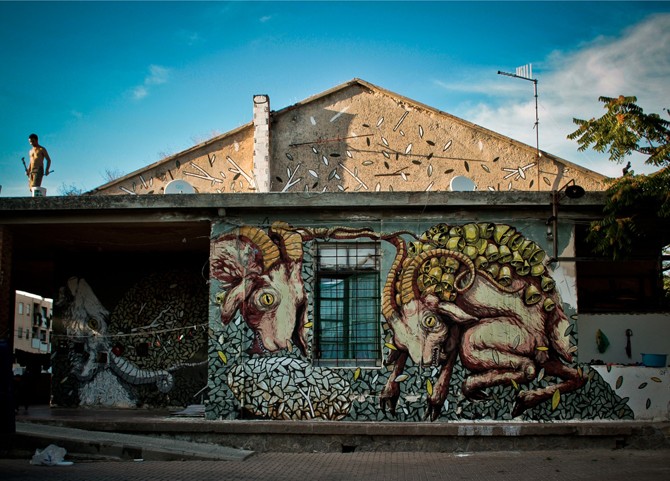 tellas + ericailcane / Sardinia 2011
Is it your full time job ? Can you tell us about your others activities ?
I'm actually living out of what I really enjoy doing such as painting and drawing. When I have some spare time I like to produce music even though I don't consider myself a musician. On my website I added a project called "progetto Abitare" that I consider the soundtrack of my visual work.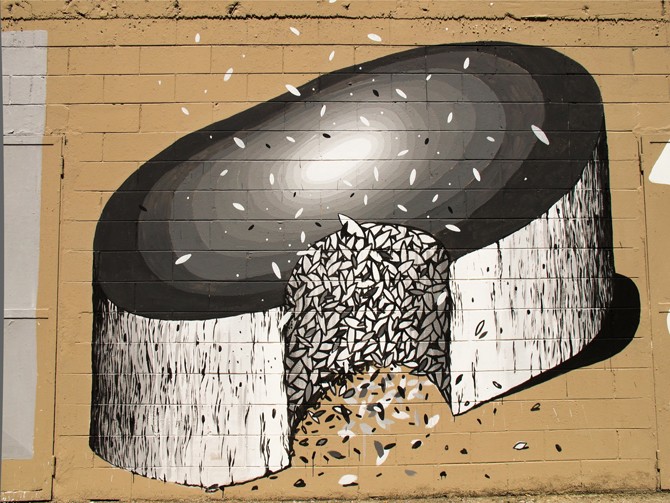 Last wall of tellas in Lodi, Italy
How can you describe your very particular style ? Do you have specific sources of inspiration ?
I get inspired by everything that happens in the environment: nature, climate, seasons, but also environmental disasters, and the landscape mutations. When I first started to paint I was more into anthropomorphic animals and birds (I keep working on). Afterwards I swithced to a study more shape based. At the moment I like to alternate abstract with illustrative work, even though I work on the same elements.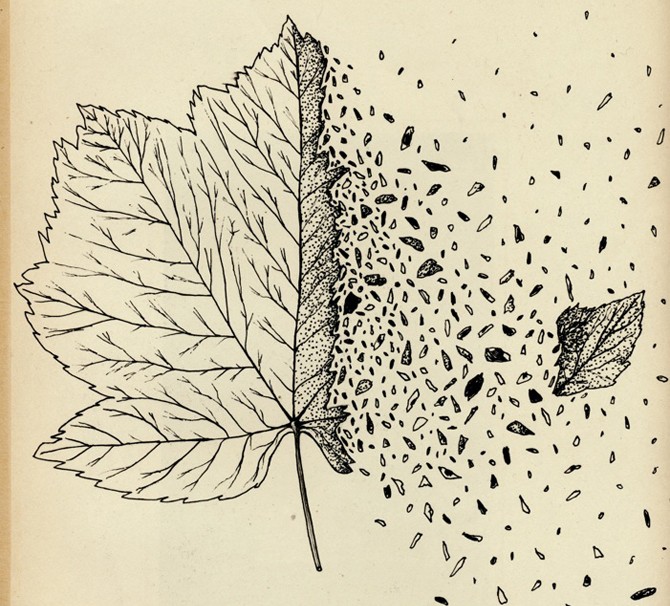 Your project "Asylum" seems to be really great, can you tell us more about this ?
The project Asylum was thought with Martina Merlini, one of the best illustrator in Italy, in my opinion. Asylum is an itinerant and expositive project, a continuous study on the birds world and their habitations. In Asylum my work on chests and branches is mostly abstract and sperimental, while Martina's is more descriptive. Part of the project is also a soundtrack realize by Enrico Gabrielli.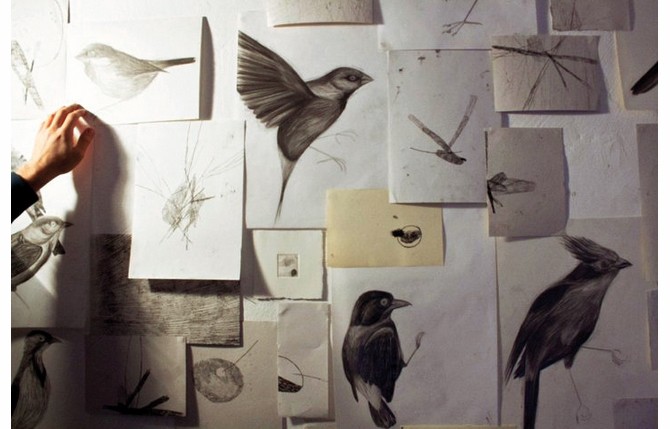 I've also seen that you are currently in exhibition in Niort at the Winterlong Galerie. Can you explain us this project ? 
The project I've done in Niort is called Parasitism and it was a kind of experiment: 100 metres of screenprint on five levels based upon linoleum in order to create a definitive pattern in which to put all the insects of the world. Everything was printed in three days thanks to the support of Eva and Eric. It took a little time to make it but it was studied for over a year. Winterlong Galerie has done an amazing job and beyond the exhibit we have also added some painted walls in Niort and along the atlanctic coast.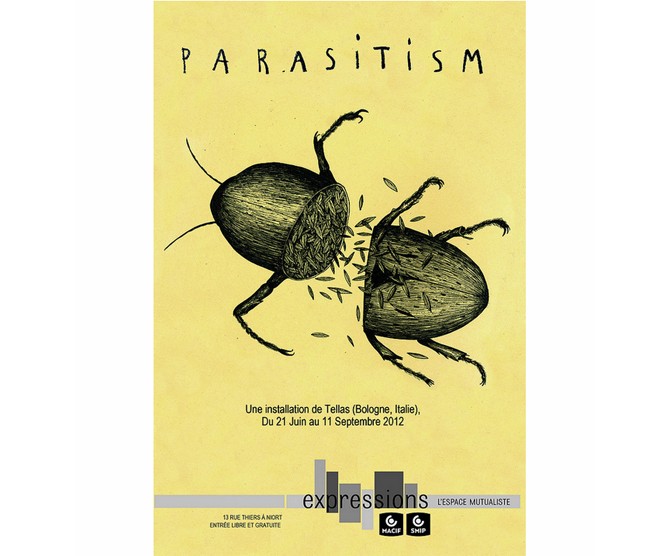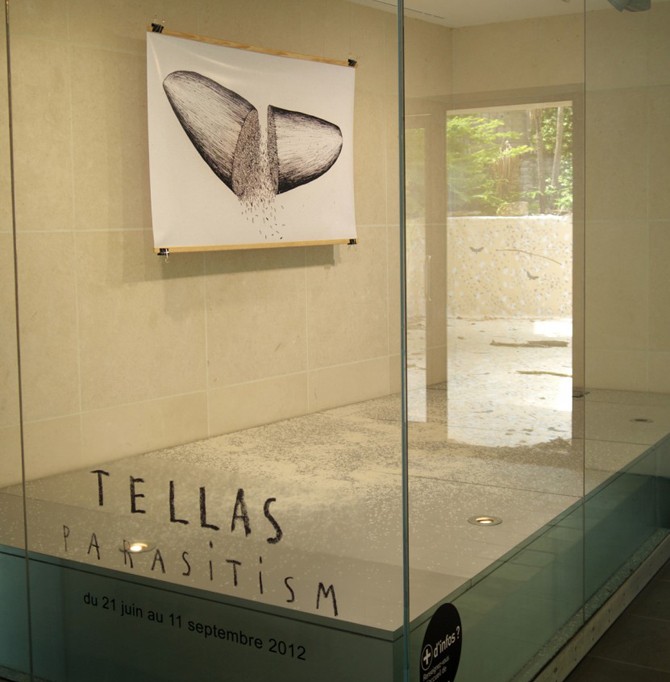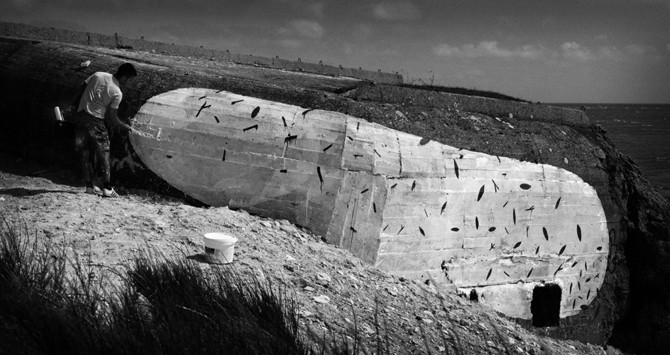 Do you have precise projects for the future ?
In the future I hope to keep doing what I do at the moment, painting and travelling.
What are you going to do just after answered this last question ?
I get back to my drawings!
Merci beaucoup Tellas :)
Tellas (IT) Nuart 2011 from NUART on Vimeo.