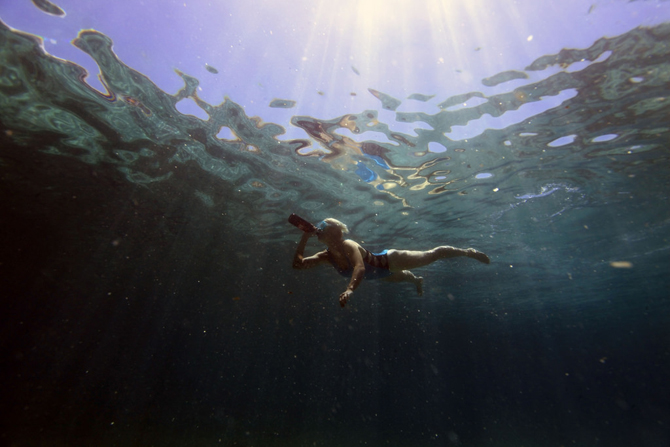 Who are you Marc?
I am a Catalan guy, born in Barcelona in the beginning of the 70s. In love, for many years, with photography.
Give us 2 songs we can listen to while watching your photos.
Mmmm ……. Freaky question … I just was listening right now to Radiohead …. I give you two Songs : Paranoid Android and 2 + 2 = 5.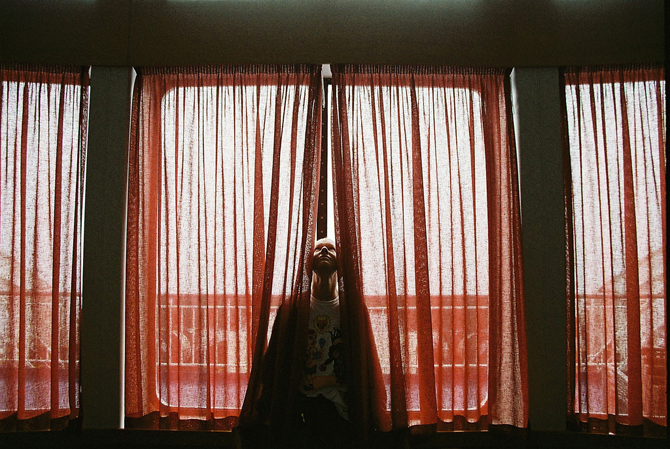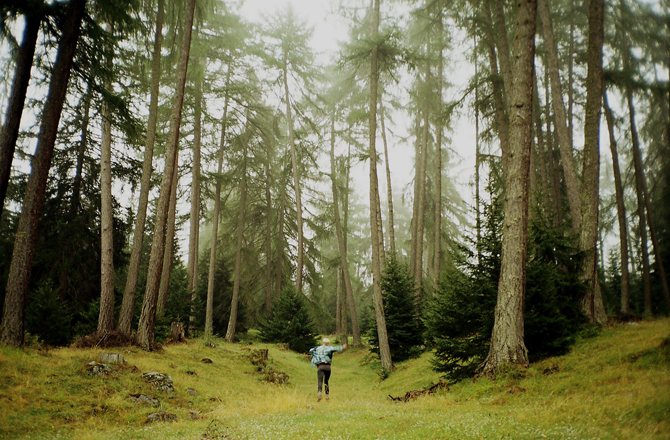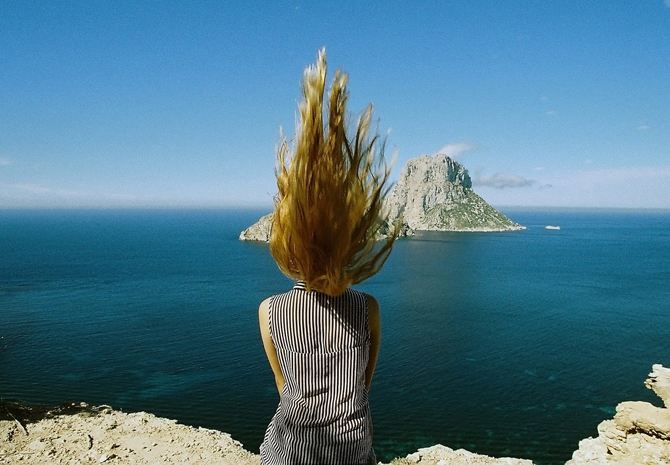 Tell us about your last trip.
A trip between the 4 Islands of Baleares, Menorca, Mallorca, Ibiza and Formentera with our red van. We were crossing on board with different ferrys all the islands. In Formentera we had to rent a small motorcycle (50cc) and keeping following the trip down to the sealight on the south of the island … where finishes all the 4 islands.. Janina, our Little dog Tara and myself… full gas with a pocket bike.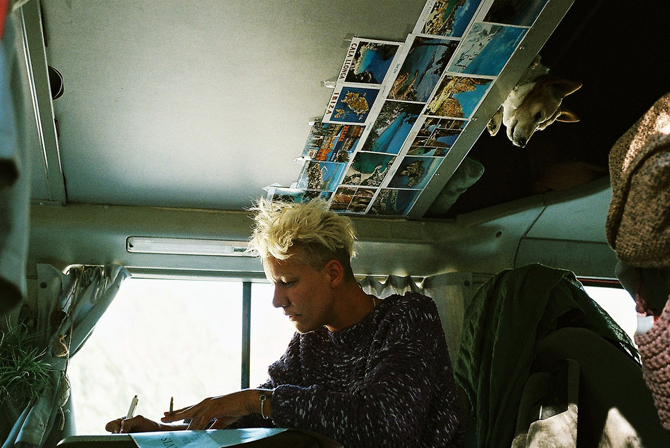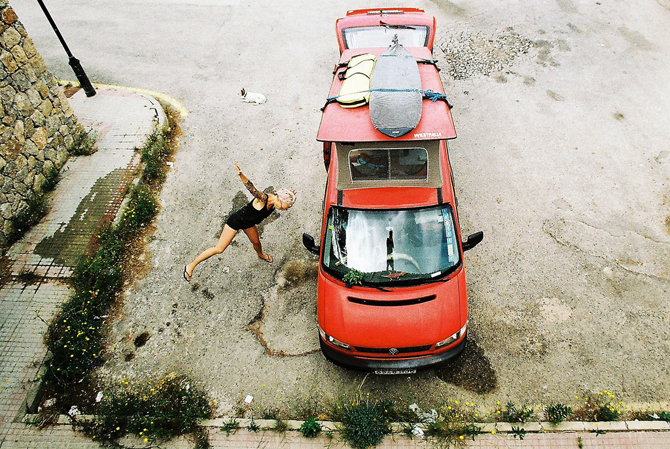 What's the story of this red van?
It has been our really fixed house during the last 6 years. We are always moving. When we found a site that we like – where ever we are – we look for a house to live in and leave the van.
Then we only use the van for short trips …. until we get tired from where we live and leave again. It is perfect to do trips of exploration, first we go with the van, study the zone and the possibilities and if we like it we return to living through a season…
We use it as a boat, from harbour to harbour… expecting for the right wind.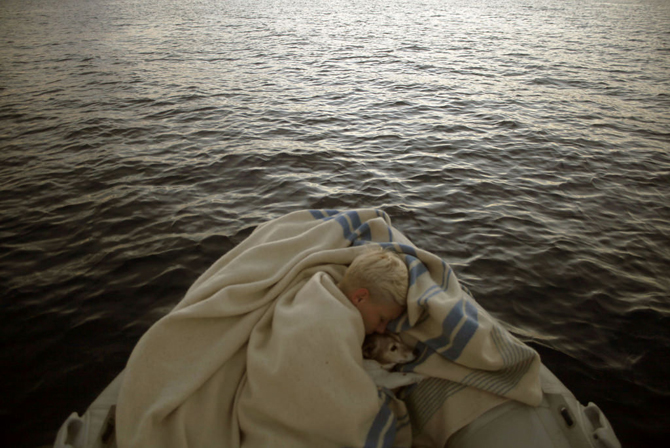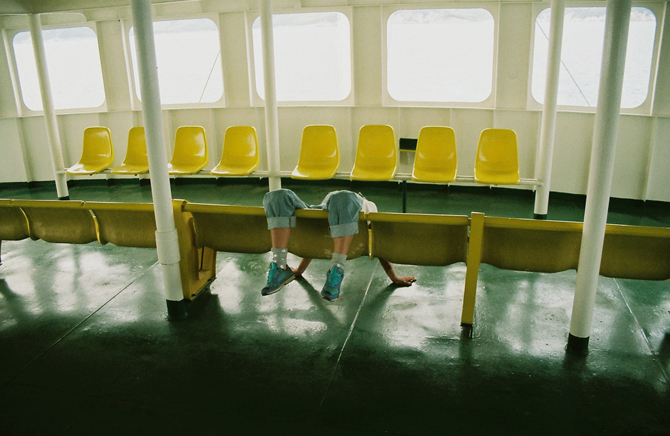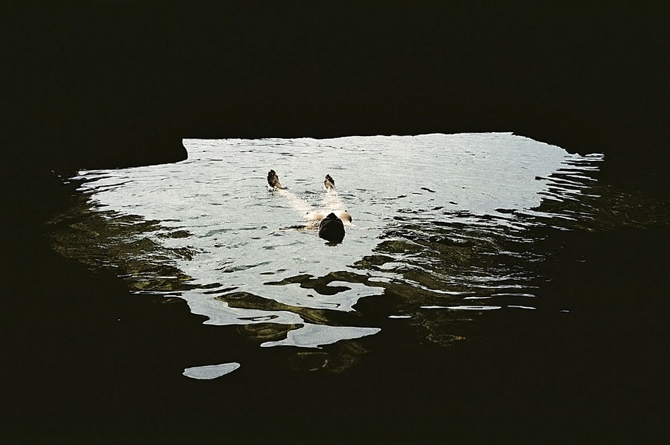 What's the background of this image? [see above]
Janina floating in the water.
It is a tiny beach closed by rocks with a hole that gives directly to the opened ocean, you have to dive 20 seconds.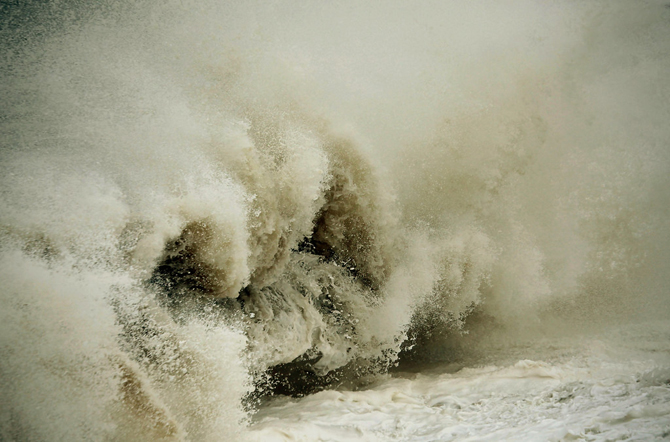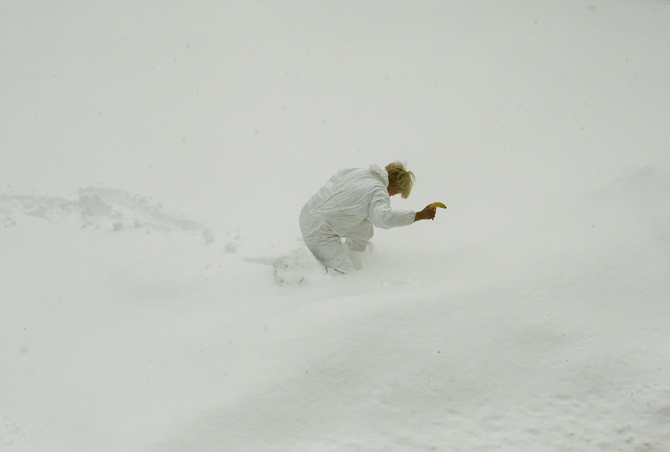 What camera do you use and why?
I use many different cameras, I'm addicted with buying old analog compact cameras to old ladies in the street markets.
It is incredible the jewels that I have managed to find : Olympus mju ll, Leica minilux, Contax t2, g2,… for incredible prices. It takes me enough time to prove all.
Those I use the most are a Canon 300 V, an Olympus mju ll, a Konica Bigmini, a few compacts from Leica and a Contax t2. But always trying new secondhand cheap cameras.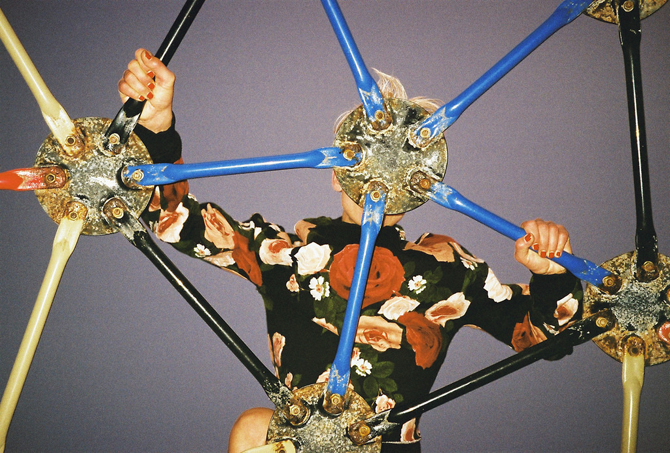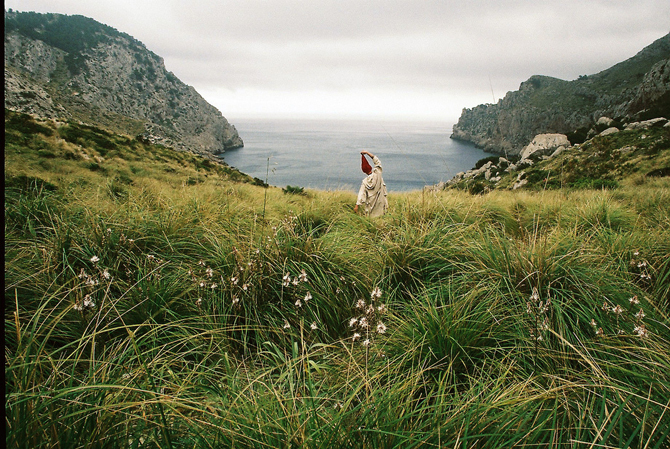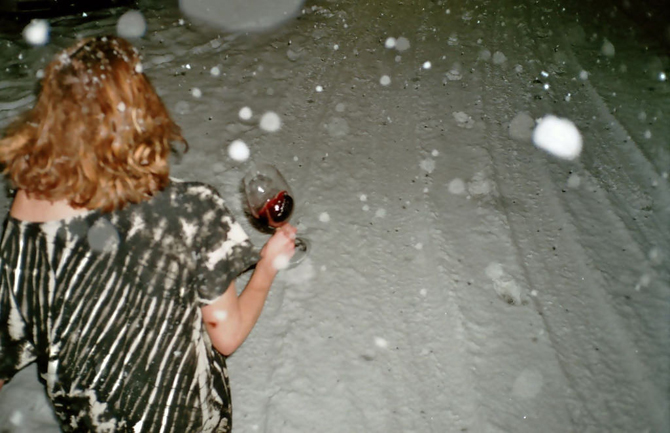 What's next for you?
I think that we will pass the winter in Germany, Munich.
Many delicious weissbier, great snow, good work and good money, some idiot with a face/cock… but everything super «kuschelig » like always… Visiting some friends and spending the best time that we can.
What are you going to do just after having answered to this final question?
I am going to warm up the macarroni a la Bolognesa in the oven.
Thank you Marc.