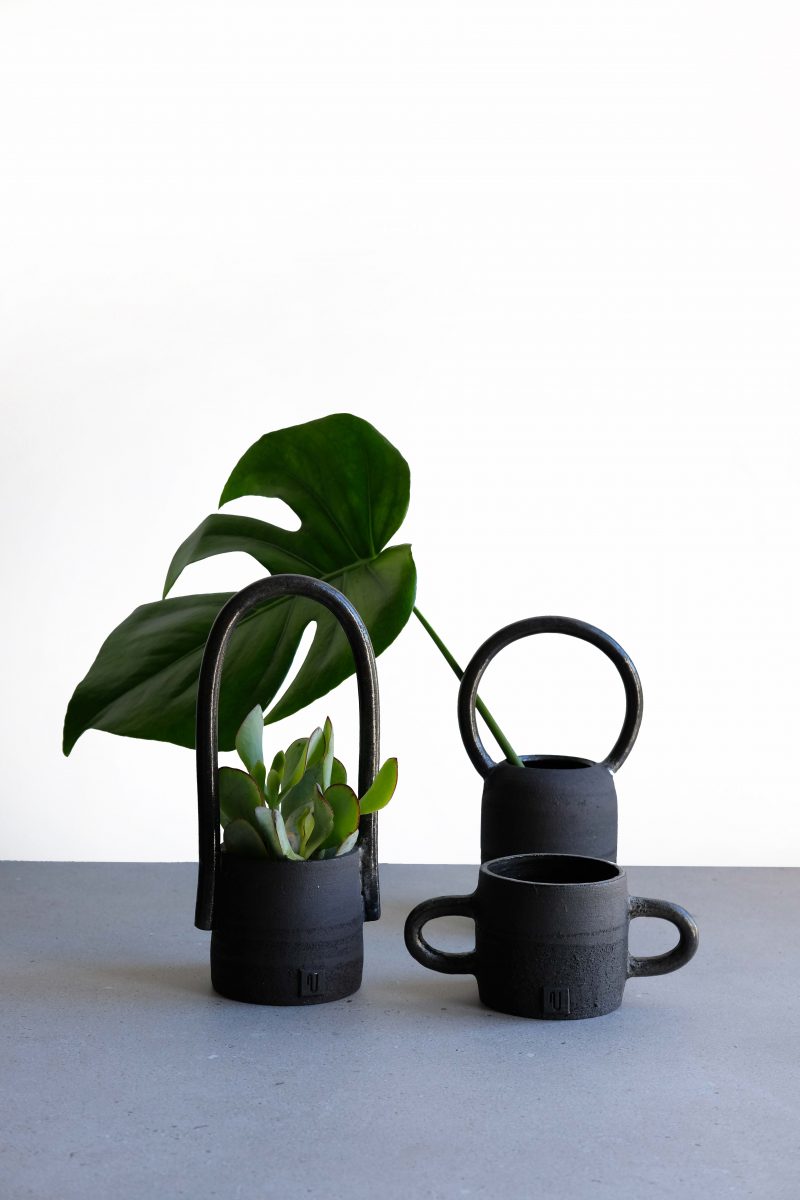 Violaine Toth
ART . December 19th, 2019
Please introduce yourself with 6 words.
It's more than six words and I like it. *

What would you like us to listen to while reading this interview?
I wish I could sleep- Nymano OR (I like giving options) Red-Alice Phoebe Lou
Can you tell us a bit about the path that took you to the world of ceramics?
I studied Product design in a very arty school (Ésad Orléans, France). There were many workshops in the school (wood, metal, 3D-printing, analogue photography, ceramics,..) and many opportunities to do internships. I spent all of my holidays working for craftsmen (glassblowers, cabinet makers, textile designers, industrial designers, ceramic designers, etc.). I did an exchange semester in Finland and discovered even more about how designers and craftsmen could collaborate. On my third year of School, during an internship with a furniture designer in The Netherlands,  I discovered the work of Elke van den Berg. I realized I had the urge to make ceramics myself, and to start thinking of my own studio. For the rest of my Master's, I was constantly in the ceramic workshop casting porcelain and helping the newbies. At this time, I really felt I was a workshop person and I needed to teach and share my art with others. For my master's degree, I wrote my thesis about urban nature and tools of biodiversity. I worked in the city where I studied with a local ceramicist, Michael Buckley, to make my diploma prototypes: a series of terra-cotta bird and insect houses for public spaces – see picture below. This is one element which led me to Berlin later on, I guess.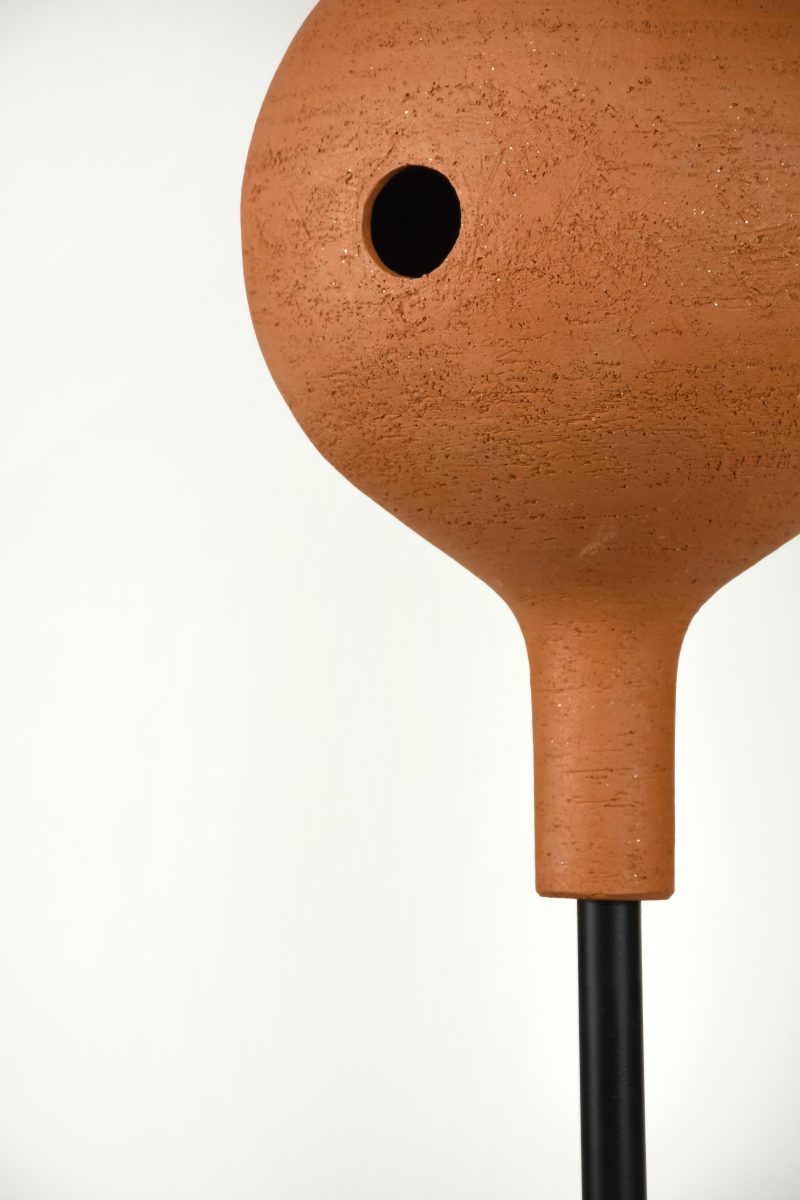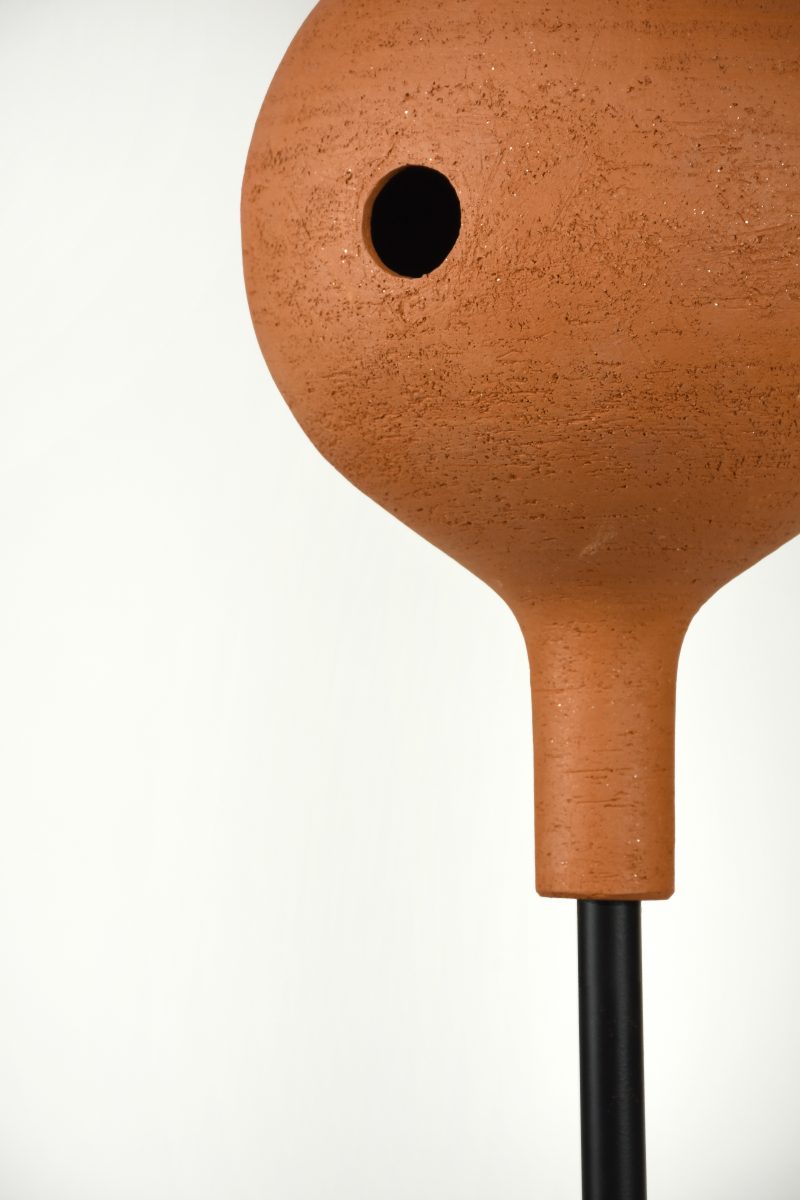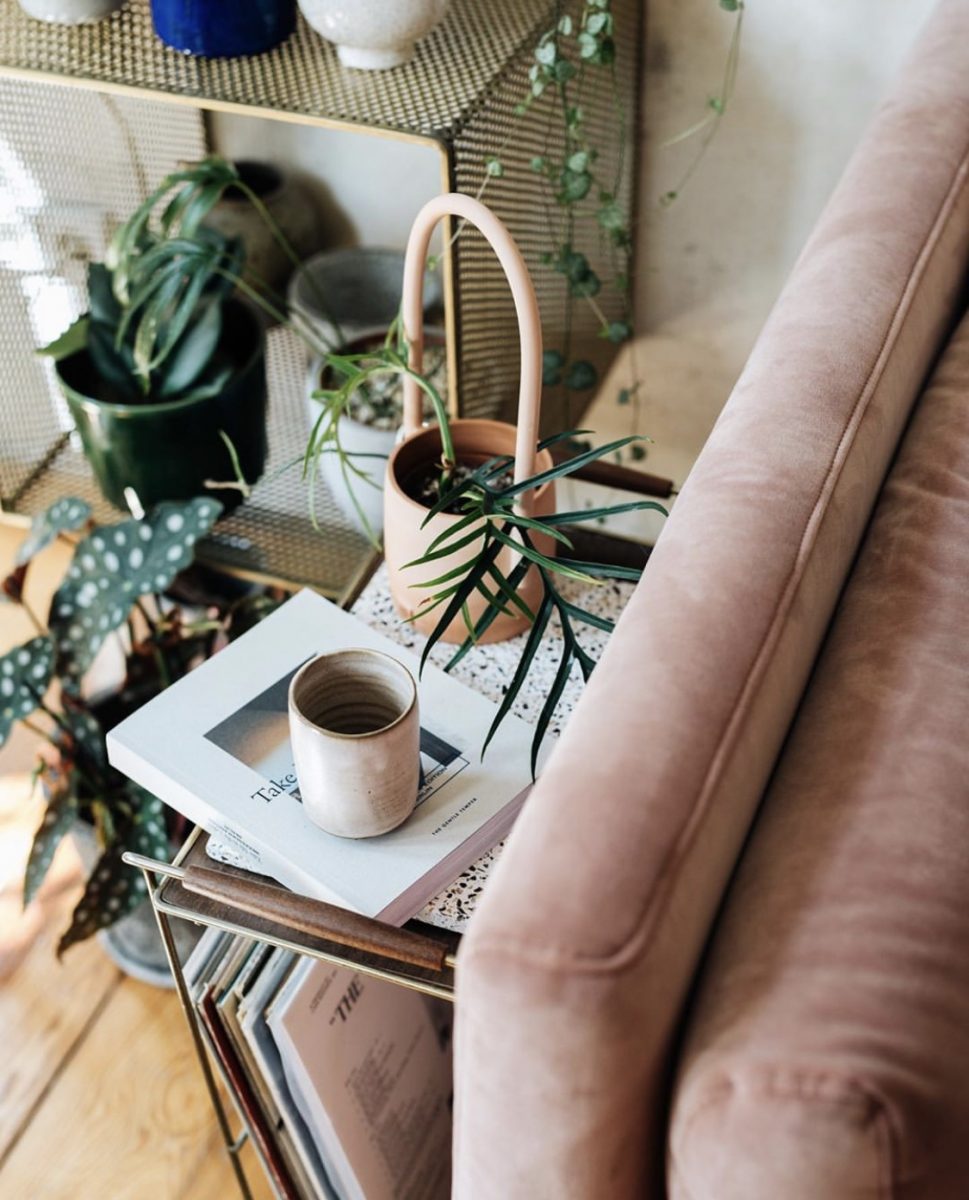 After I graduated in 2017, I got a grant from the European commission (Erasmus young entrepreneurs) and I moved to Berlin for an internship with the porcelain designer Anna Badur to learn how to be a ceramic designer (how to manage a ceramic brand from the production to the promoting, pricing, retailing, invoicing, etc.) but in parallel i needed to GET MY HANDS DIRTY! Therefore I looked for a pottery studio to learn the wheel and I found one of the first one in Berlin at this time Ceramic Kingdom in a basement of Neukölln (Berlin). I started to learn the wheel by myself with their material on a base of work exchange. After 6 months, it was no question for me to return to France. Even if the adaptation was tough sometimes, in Berlin I found a real community and met people to collaborate with. At the end of my internship with the porcelain designer Anna Badur, Ceramic Kingdom offered me a position of teacher. I had no diplomas related to teaching and my English wasn't good, but they trusted me and that's the beauty of Berlin: if you're willing to give things a try, people are willing to give you a chance!
At the same time (March 2018), I started posting my black ceramics on Instagram and began receiving requests for them! It was a very euphoric time, as my dream of working full-time on my passion and living from it started becoming real! After a year working there I decided to start my own studio and found a place in the heart of Neukölln (Tellstrasse 9, if you ever want to visit or take a class!). It took a lot of luck, plus lot of determination to happen. Today I work as a full-time ceramic designer and teacher. One part of my job is working alone at night, thinking of new designs and reinventing the shapes of my ceramics. The other is working surrounded by my students and sometimes collaborating with tattoo artists, illustrators or other artists. It's a very good balance.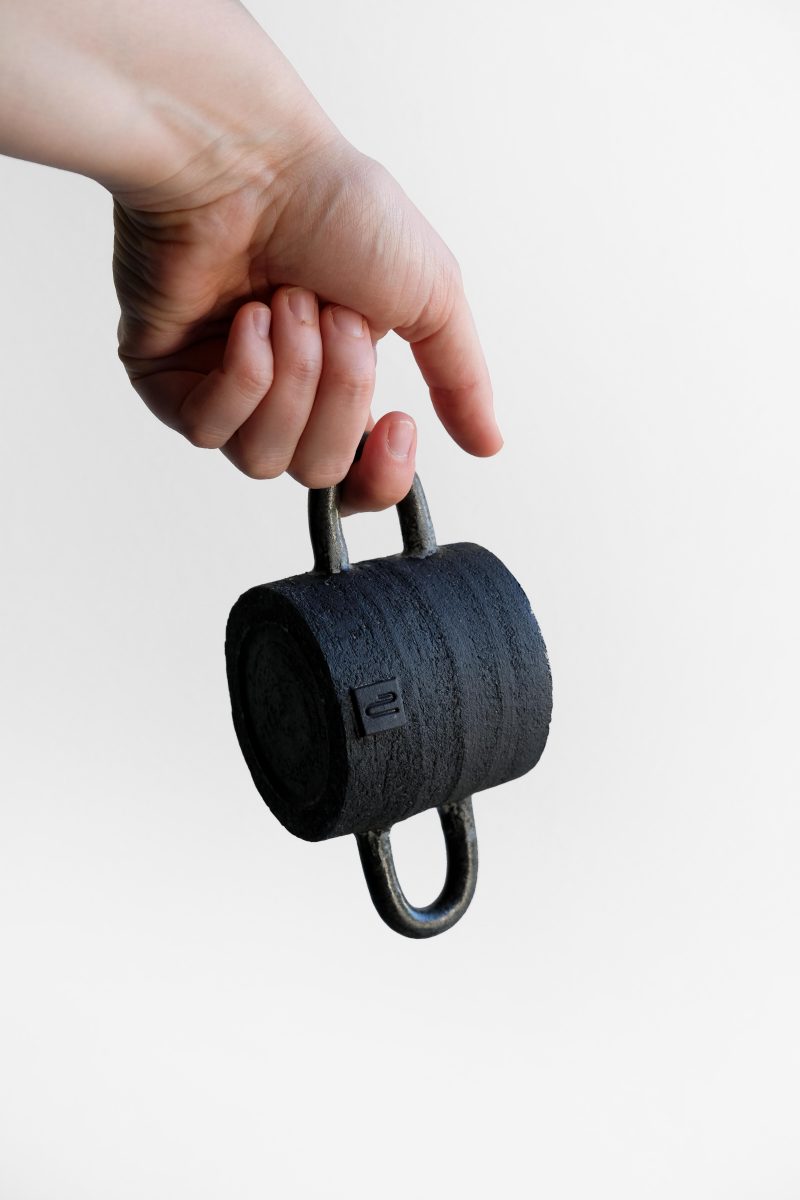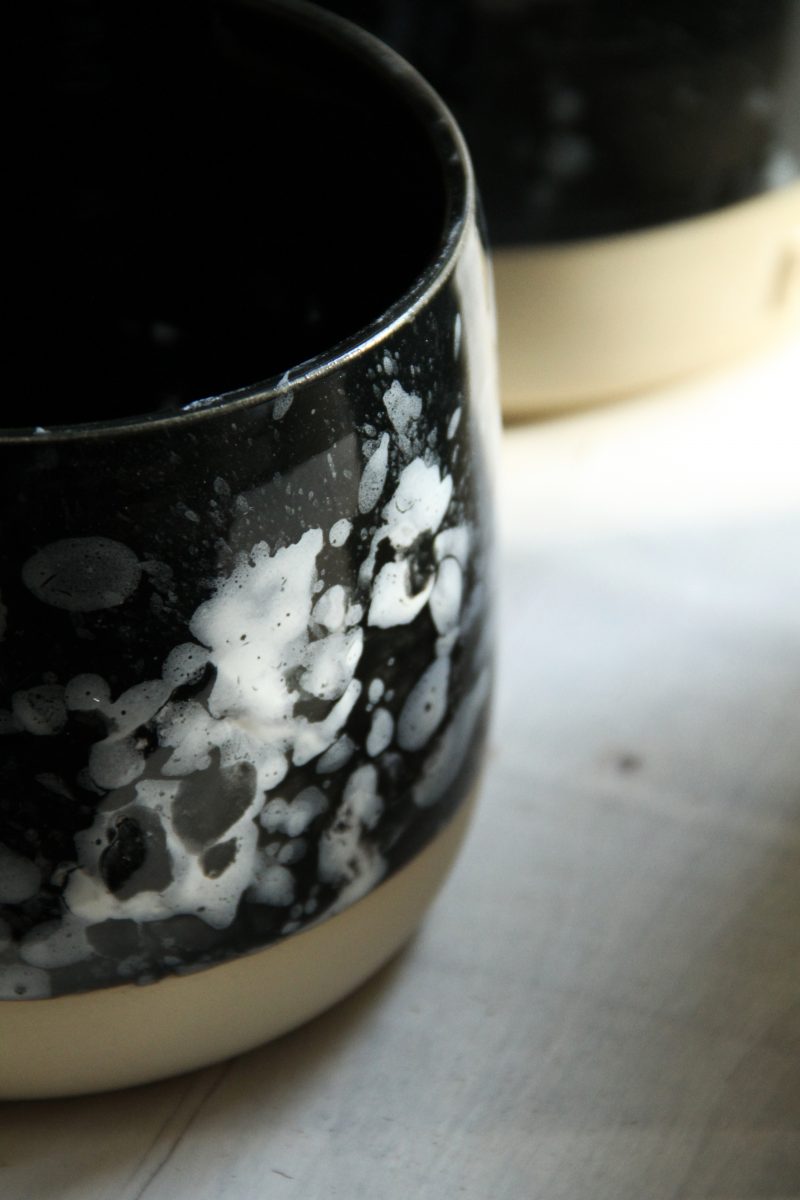 Did you know you wanted to work with ceramics when you choose to study product design?

Not at all. I knew I had to do something creative but at the beginning I was hesitating with graphic design (hell no..) and I didn't feel so comfortable with the ceramics classes that we had at school because it was very structured and strict with short deadlines.

When did you open your studio? Why did you choose to move to Berlin, apart from the 3€ beer?

When I moved to Berlin, I did it for the porcelain internship and I didn´t know anything about this city. Nothing about the artistic scene, the night life, the queer scene, the culture, etc. I learned it the hard way, let's say, through many months of loneliness and self reflection. I moved to Berlin to accomplish my dream of starting a studio. Having a goal kept me from getting lost in partying as a lot of people do here. Berlin is hard and amazing at the same time, it can give you so much freedom as an artist but also it can feel so big and cold: either you survive or you leave. Learning ceramics day and night, as well as being in this studio community connected me to the right people at the right time. It gave me something to do with my hands and my mind when I had no family and friends yet to hang out with. It can sound pretty hard but actually it made me the person I am today; it opened my mind so much and also made me understand a lot about myself and others.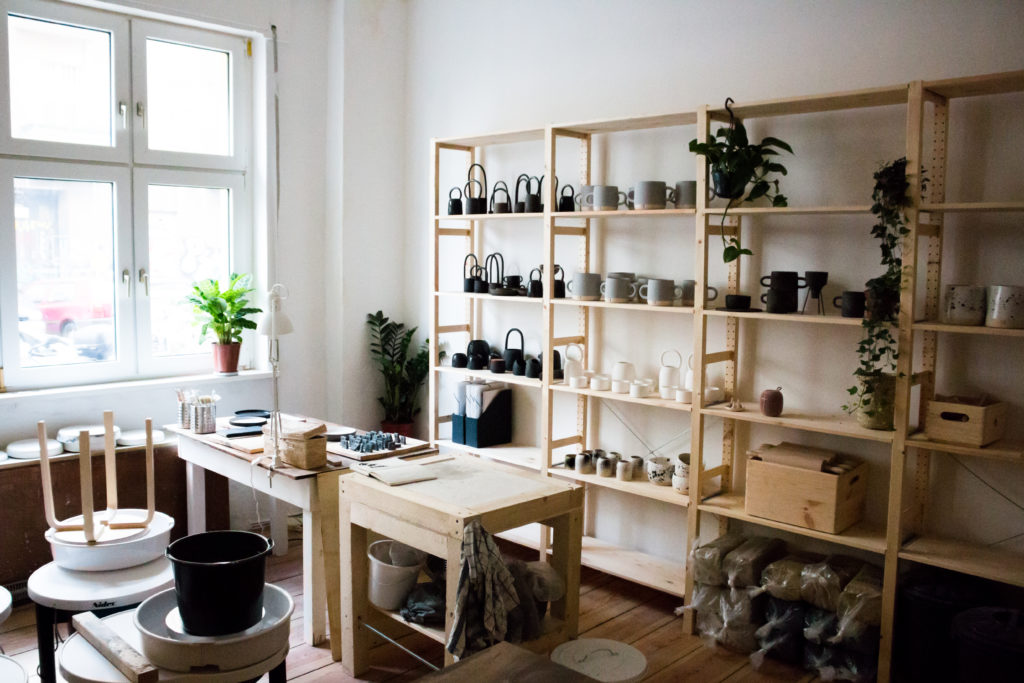 Would you explain us your process?
My black ceramics are wheelthrown and partly handbuilt. I use a black stoneware collected in Germany. I first throw the base of my objects on the wheel then add the handles by hand, and after the first firing I glaze the inside of the piece transparent to make it waterproof. I don't use that much color or glaze in my work because I like to focus more on the shape, the use and the texture of the object.
Do you create or do art with some other medium too?
I draw a lot. It's a medium that I've always used in different ways to express myself.
Originally it was to put on paper what I had in mind before making an object. Then it became a way to represent my ceramics in other contexts and funny combinations. Now it's more meditative. I draw a lot of plants and like to learn more about their curves, shapes and aesthetics to apply it on my own design.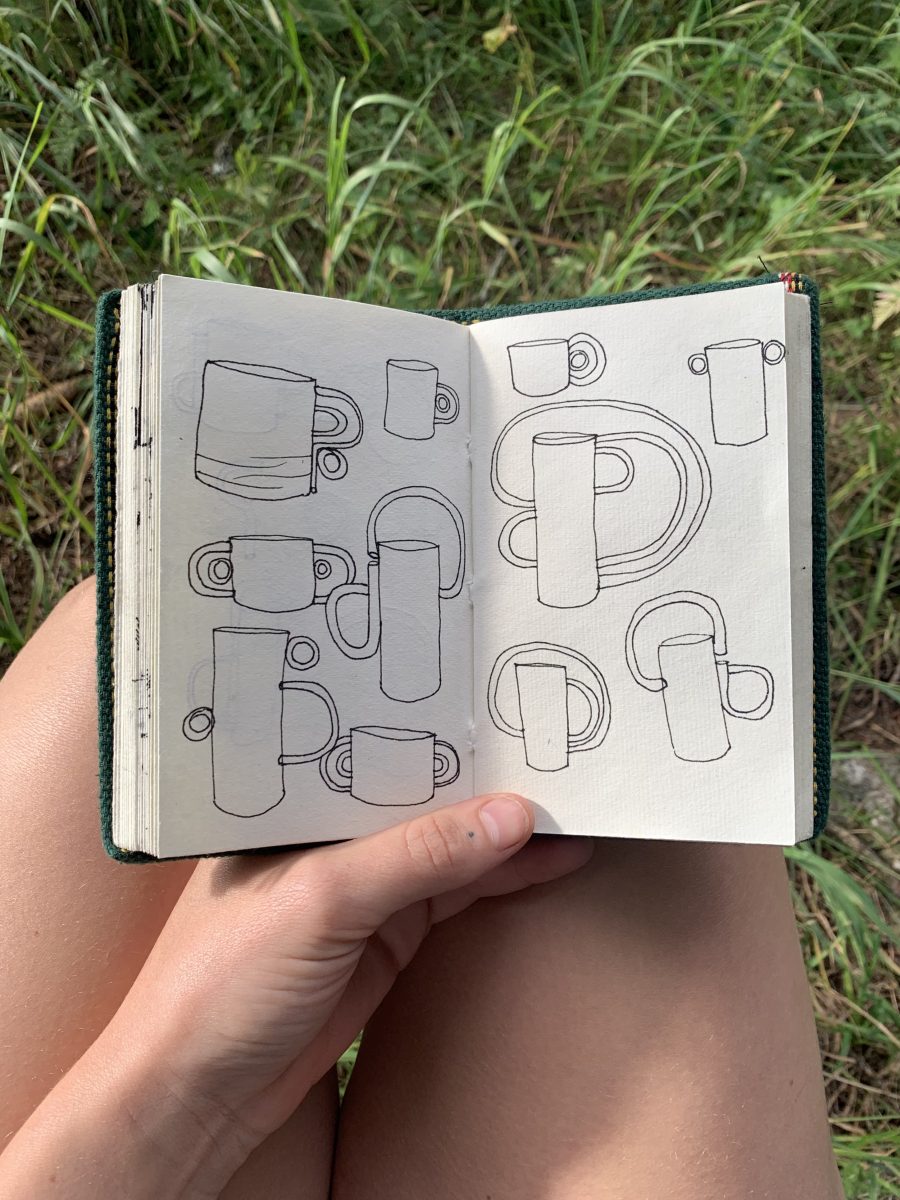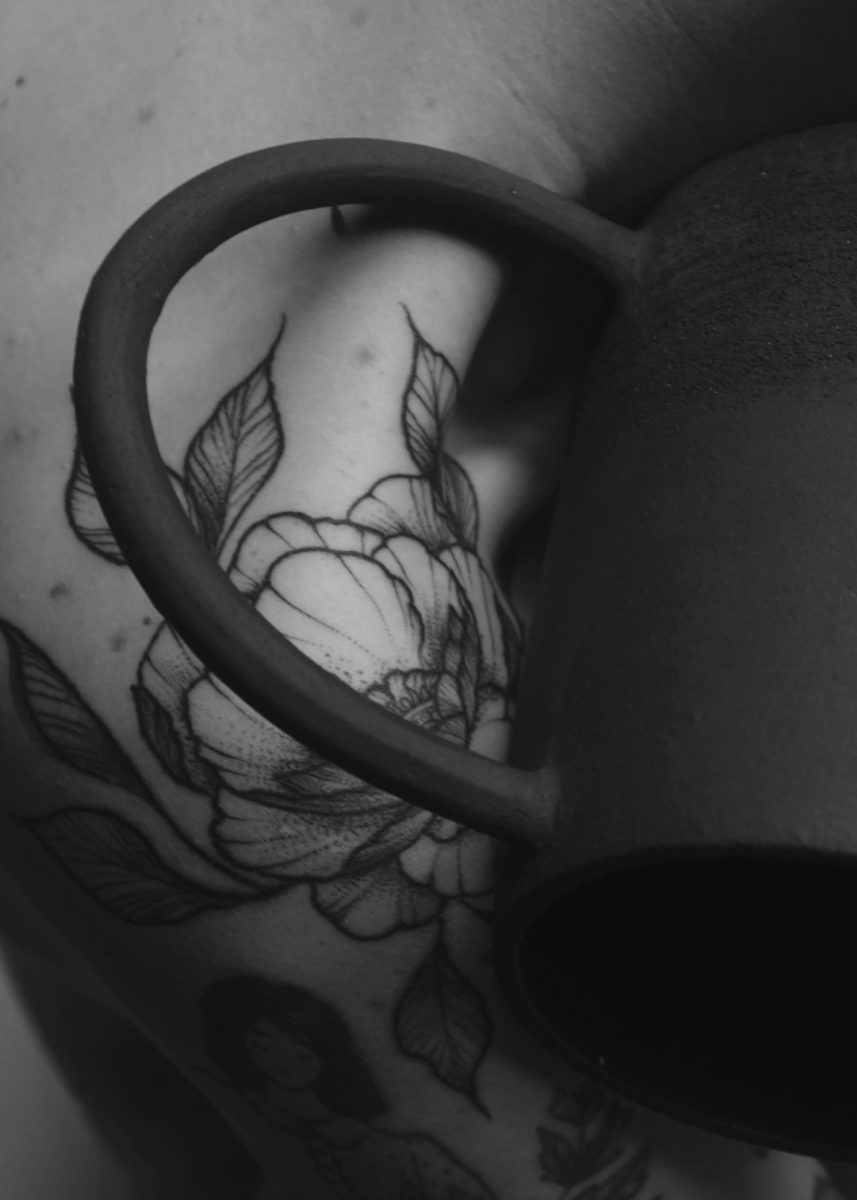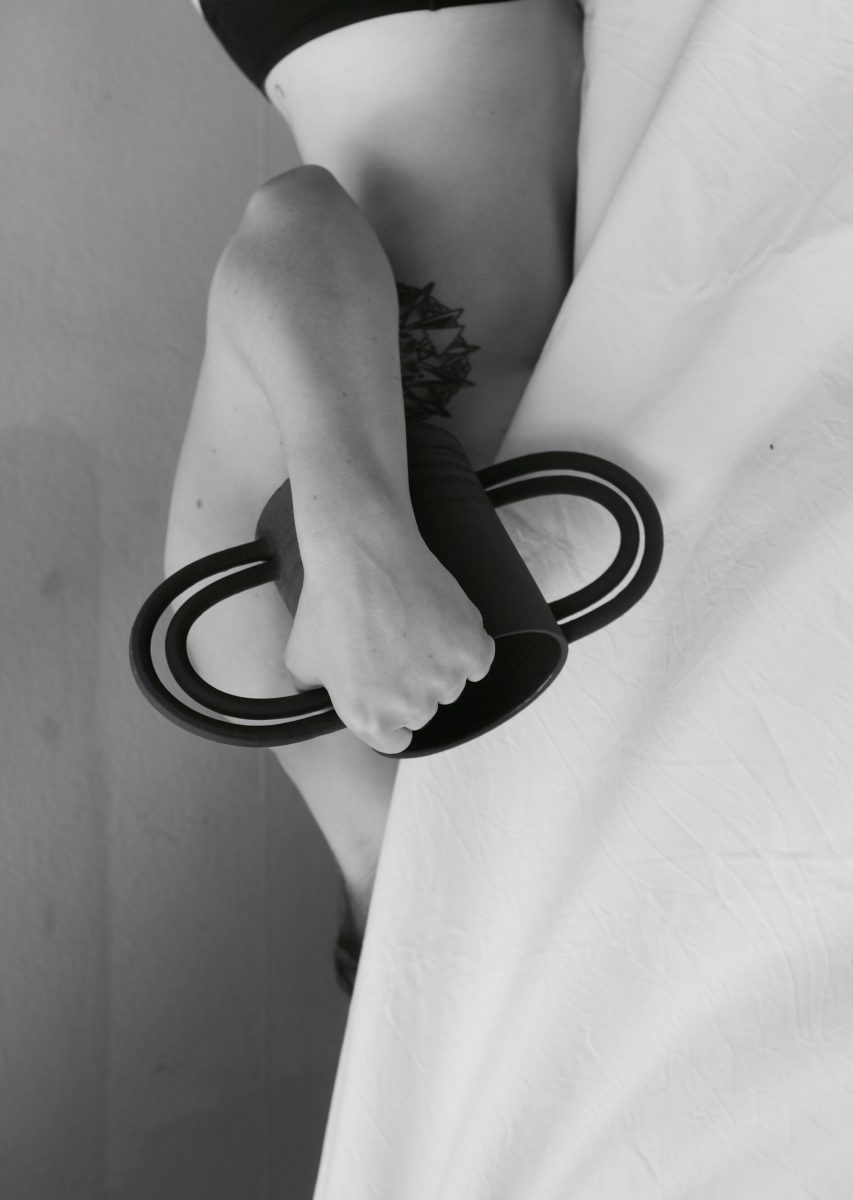 Through your pictures, you connect your body and your tattoos with your pottery. Can you tell us about that?

As I mentioned before, I see drawing as a form of expression. It's part of my artistic practice and part of my body language. I started to get tattooed at a very young age, but it's when I moved to Berlin that it really started to be part of my identity. I met a lot of tattoo artists and did many collaborations and swaps with them through different projects (with Biel Carpenter for example: https://www.instagram.com/bielcarpenter/). Tattooing my body was a way to create a hard shell to protect myself against the roughness of this crazy city I guess, as well creating souvenirs of this important period of my life. 

It was important for me to show it as a part of my universe. 

Some months ago, I discovered the work of El, ( @mypunksnotdead – @elfoxberlin ) a Belgian queer photographer, artist, model, and writer. In their work, they're exploring the queer identity through portraits and nudes of queer and FLTI* people. I immediately wanted to work with them because I loved their aesthetic and was myself wondering a lot about my own queer identity. 

In the photographic project that we did, we wanted to show the connection between skin and ceramic in all its fragility and sharpness, while simultaneously showing a rough material contrasted with the vulnerability of a naked body. My tattoos participate in this juxtaposition, but the main message was mostly to reveal as accurately as possible what I was feeling in that moment: proud, vulnerable, and open to new experiences.
What do you and ceramics have in common?

My ceramics are a bit like me in a way : they look rough and strong but if you drop them, they break. Ceramic wasn't the material that I was predestined to use in my everyday life. I'm not really patient, pretty clumsy and not very delicate at first sight but I think it pushes me to make it better day after day.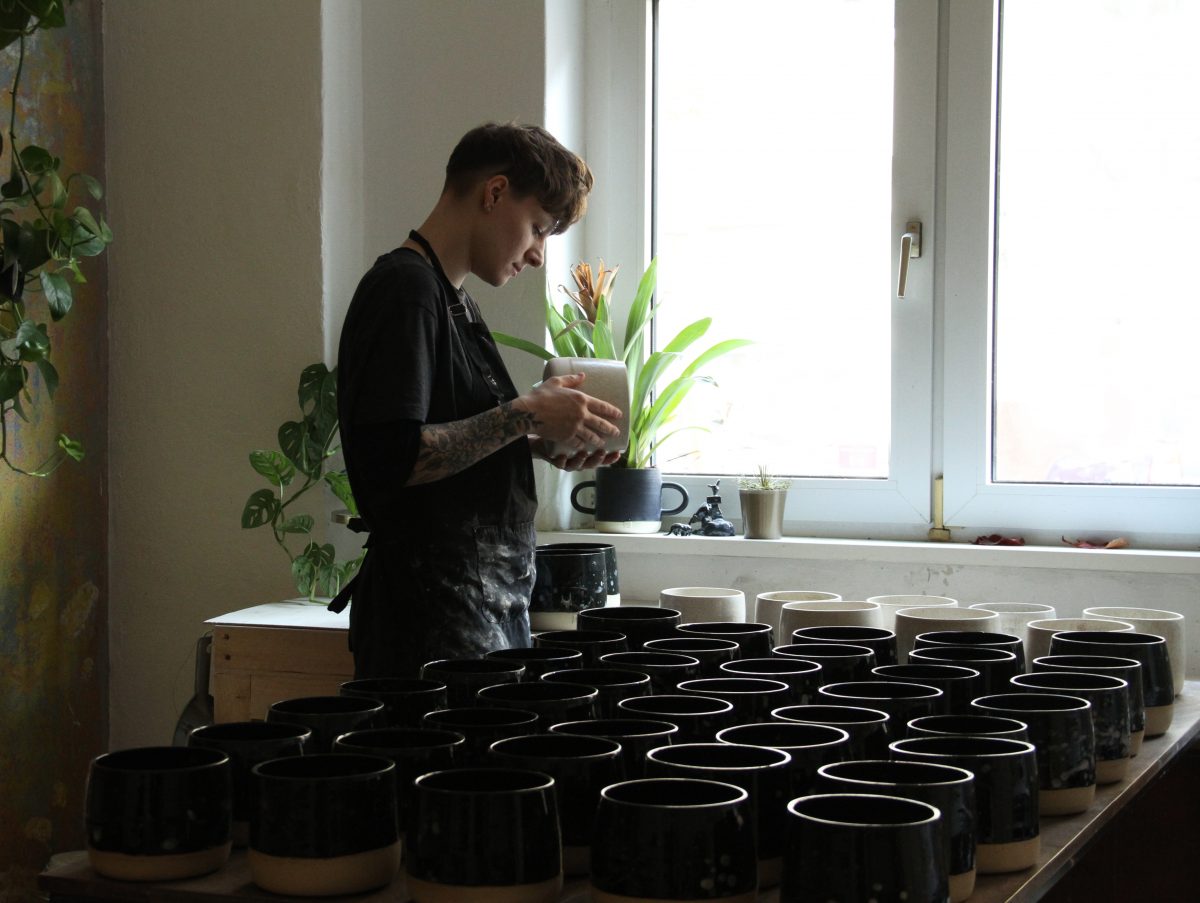 How did your work and its style evolve?

I started to work with black clay because I wanted to express some kind of homesickness and loneliness I was feeling when I moved to Berlin.
I felt like Picasso in his Blue Period (lol).

What happens in your head when you are shaping a piece?

Most of the time, I feel unsatisfied or stressed because I'm an extreme perfectionist. However, when I'm on the wheel, I kind of take a moment to really think and take distance from my feelings of the day. It's one of the rare moments where I can't have my phone because I'm covered in clay, which is very relieving. It allows me to slow down. It is true that wheelthrowing has a meditative dimension: the sound and rotation helps you to focus. That's why I work mostly at night, with nobody around, in silence, accompanied by a peaceful mind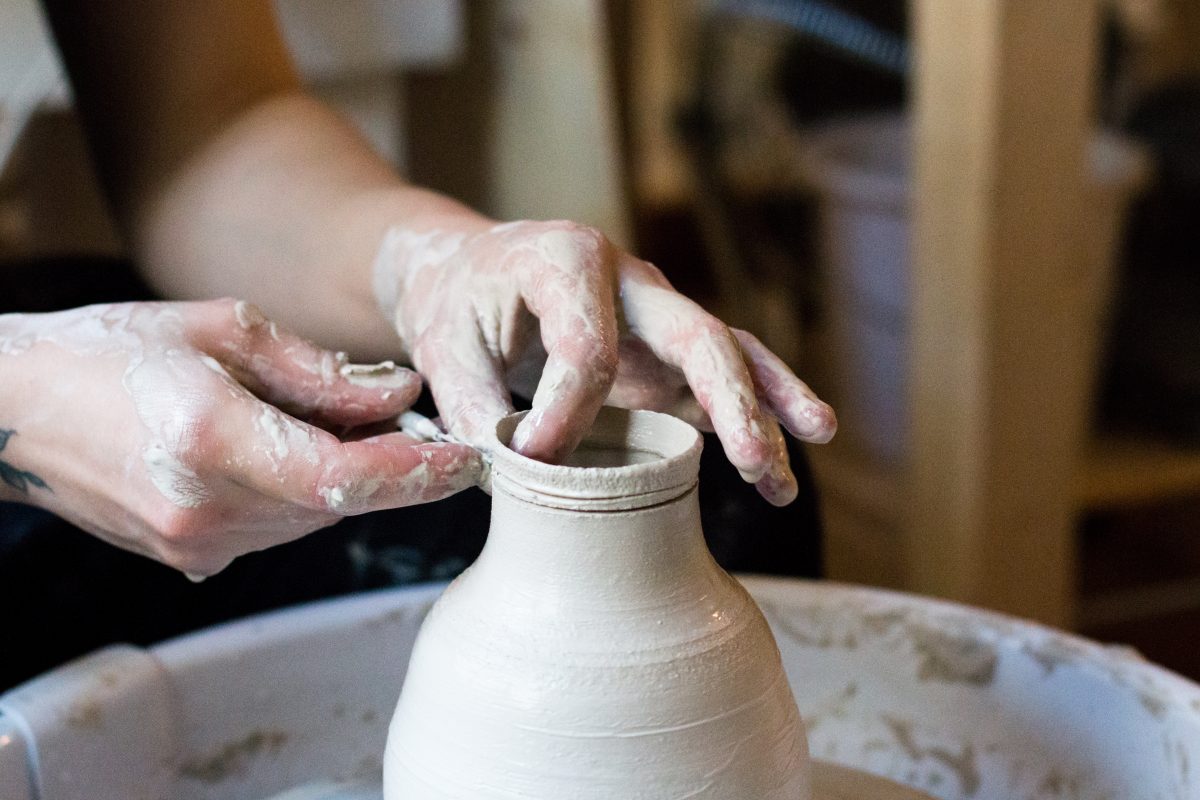 What do you like in teaching?

It became a very important part of my activity and, to be honest, I couldn't see myself only working alone at night like a melancholic Picasso. I really like this balance in my work. Teaching can be very overwhelming, time consuming and stressful but it's an amazing way to connect with people of all kinds of backgrounds. I'm rather independent, but also social, and I need to create connections with humans. I think it's the most important thing in life and the role of any artist. I love initiating, explaining, listening and inspiring. As Berlin is a multicultural place, my classes are always gatherings of many different nationalities and it's amazing to share each other's experiences.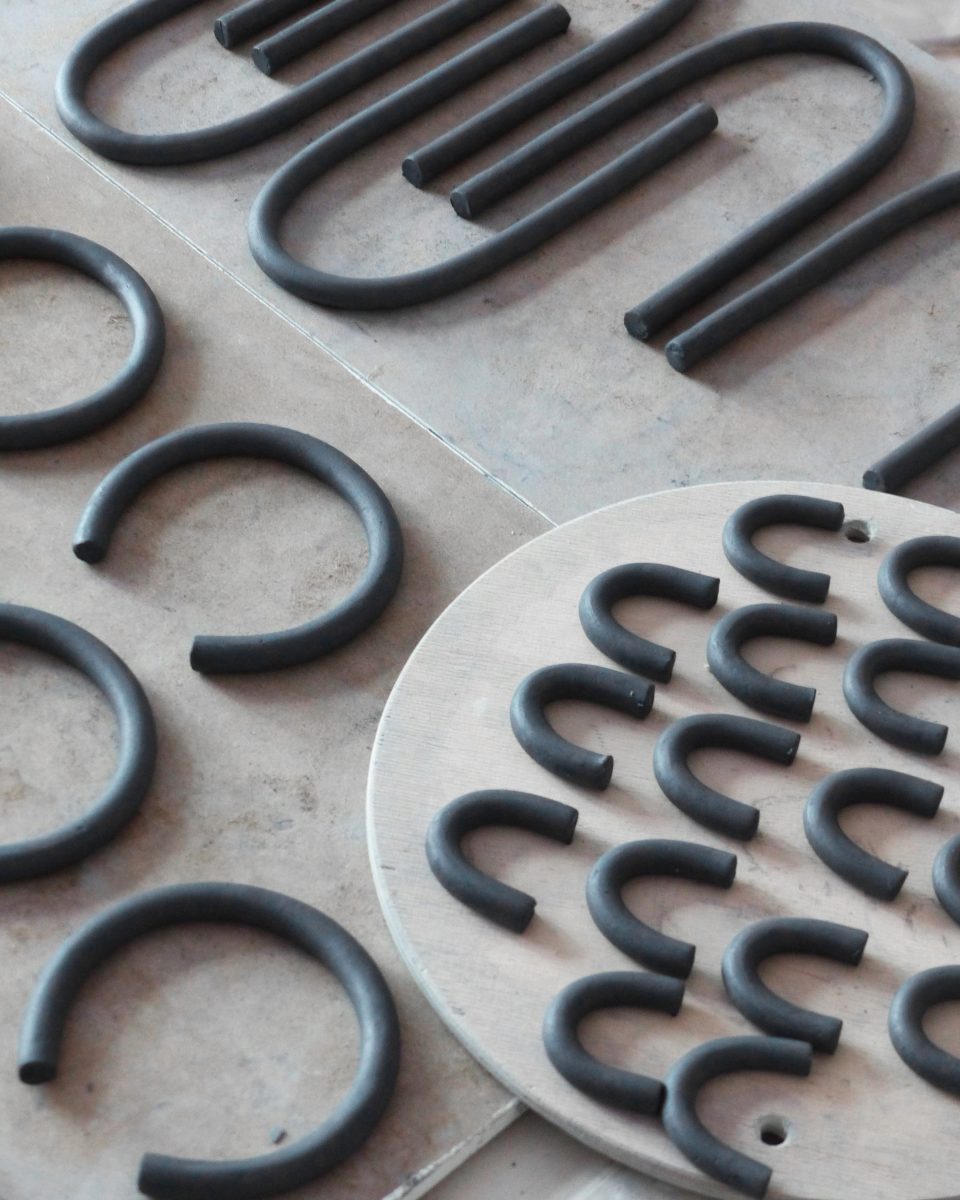 On a more practical aspect, I truly think that the future of makers is in the pedagogy. It's a good way to reach a financial stability that allows you to be more free in your purely artistic practice and it gives you a whole network of potential customers. People spread the word around them and share your work on social media. 

Have you ever worked together with other designers?

Yes, I've worked with illustrators and tattoo artists, but not with other product designers or ceramicists. I first needed to establish my own artistic vocabulary before mixing it with other 3D makers. I guess I've always seen my personal work with a really individual point of view and I understood pretty recently that competition is not a problem, but rather an impetus for my creativity. Seeing the work of others motivates me to go further and push myself to do better.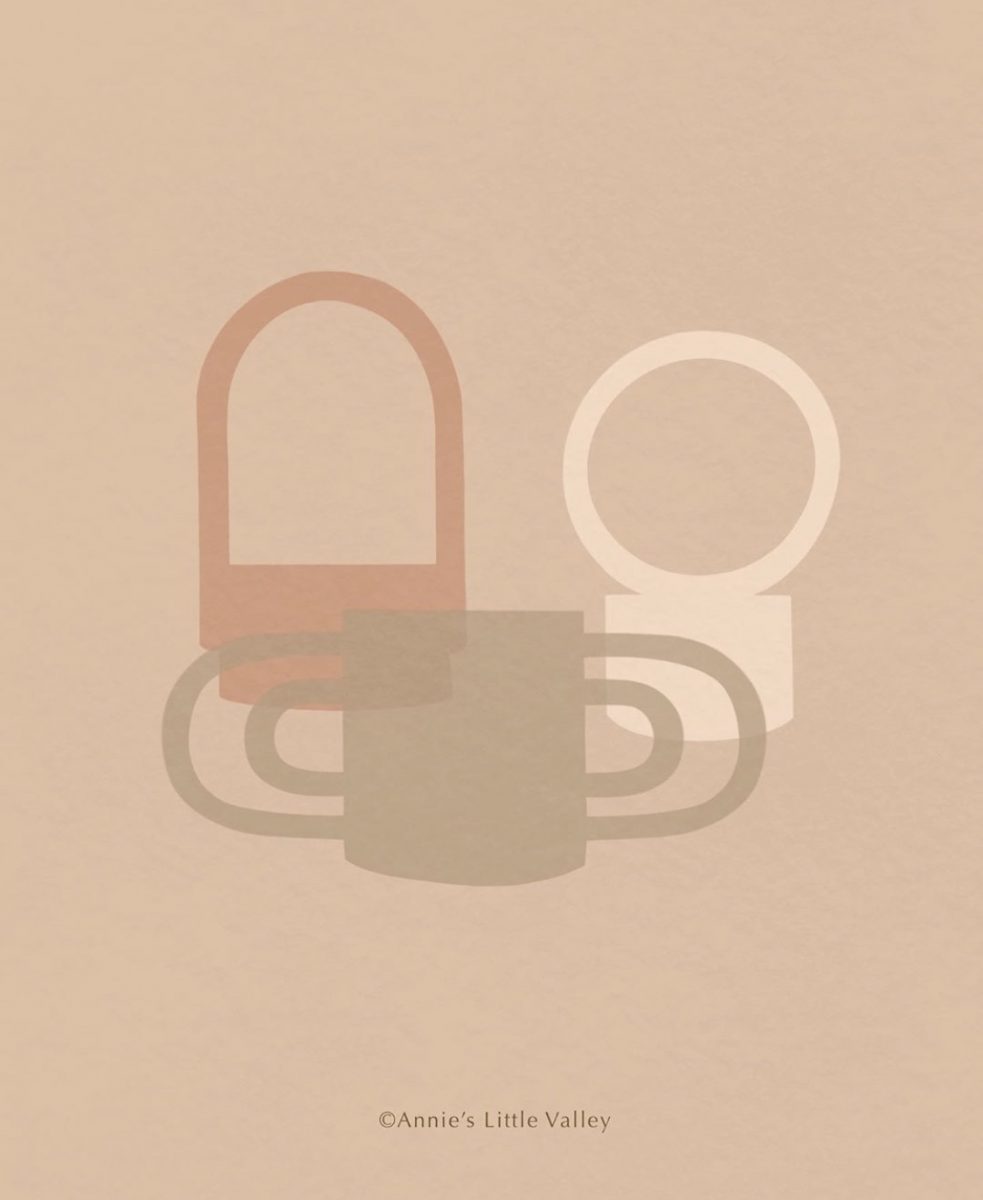 Can you tell us about your collaboration with A.C Illustration?

Annie is an artist from New Zealand. She does great botanical installations all made of sugar (@annieslittlevalley). Beside her impressive cake design project, she recently started illustration and decided spontaneously some weeks ago to illustrate my ceramics, which she found on Instagram. I wanted to share her work because, first of all, I really like it, and, second of all, because I see my presence on Instagram not only as a way to share my portfolio but also as a great possibility to discover other makers and promote them. I really make a point of supporting other female business owners and creatives, as I know how difficult it can be to find acknowledgement, especially for women and minorities.

Is there something a bit crazy you'd dream to work on / someone you'd dream to work with in the future?

In some years, I would like to open my own studio which will be adisciplinary space for tattoo and ceramic artists. That's my kind of dream.
In terms of collaborations, I'd really like to work with more local artists in my city and organize exhibitions with them (if you're a cool artist from Berlin, hit me up!)

Which artists and designers inspired you as a 14 year old?

Ugh. It's hard. If I'm too honest, I'll discredit myself! Well, let's be honest but try to give only the best references and the ones I remember: Marilyn Manson and a bunch of Emo/Hardrock bands, Tim Burton (especially The Nightmare before Christmas and Corpse Bride), Andy Goldworthy, Yves Klein, Jean-Michel Basquiat, Victor Hugo, Degas. I was only reading books from my parents' library and only got into History of Art, Landscape, Design and Photography when I started to study Art at 15 years old.

And now?

@benisidore@michael_buckley@judski@ferreol_babin@julianwattsstudio@ionnavautrin@constanceguisset@_jessica_coates_@simonebodmerturner@dromsjel  Pierre Soulages
and here great people talking about self acceptance, tolerance and feminism : @alicephoebelou @flavieeidel @aggressively_trans @charlottebienaime and many many more… 

Is there something you'd like to add?

I'm queer, I tend to be a feminist, and I fight for human rights. Boom. 

* Back to the first question : I like to disobey.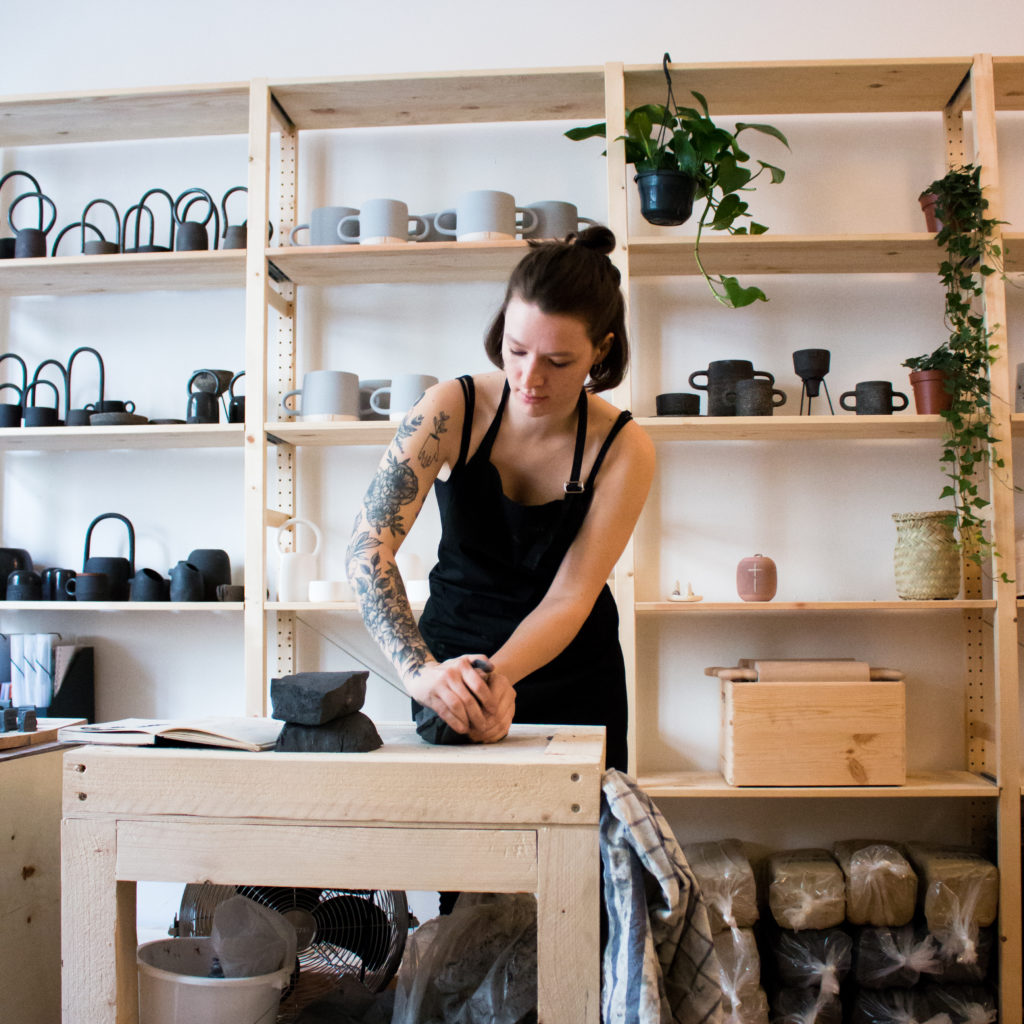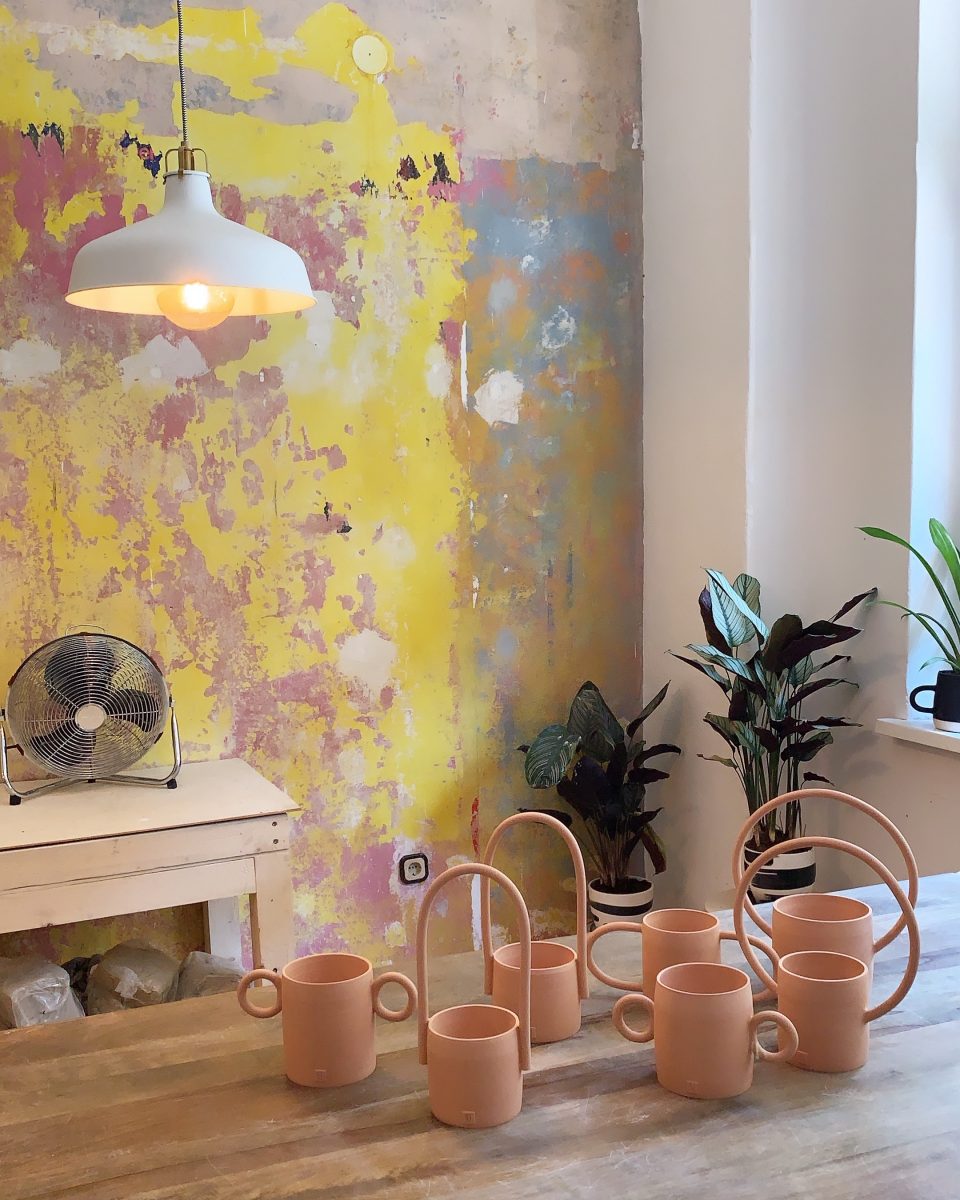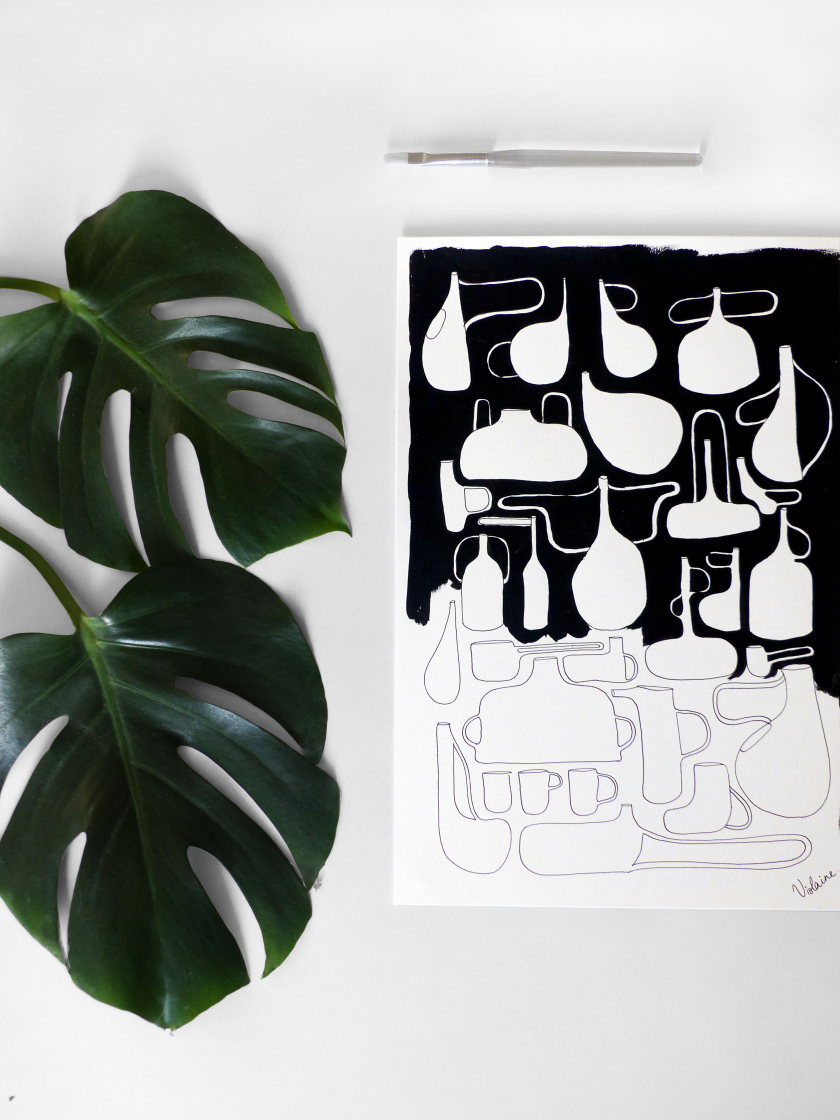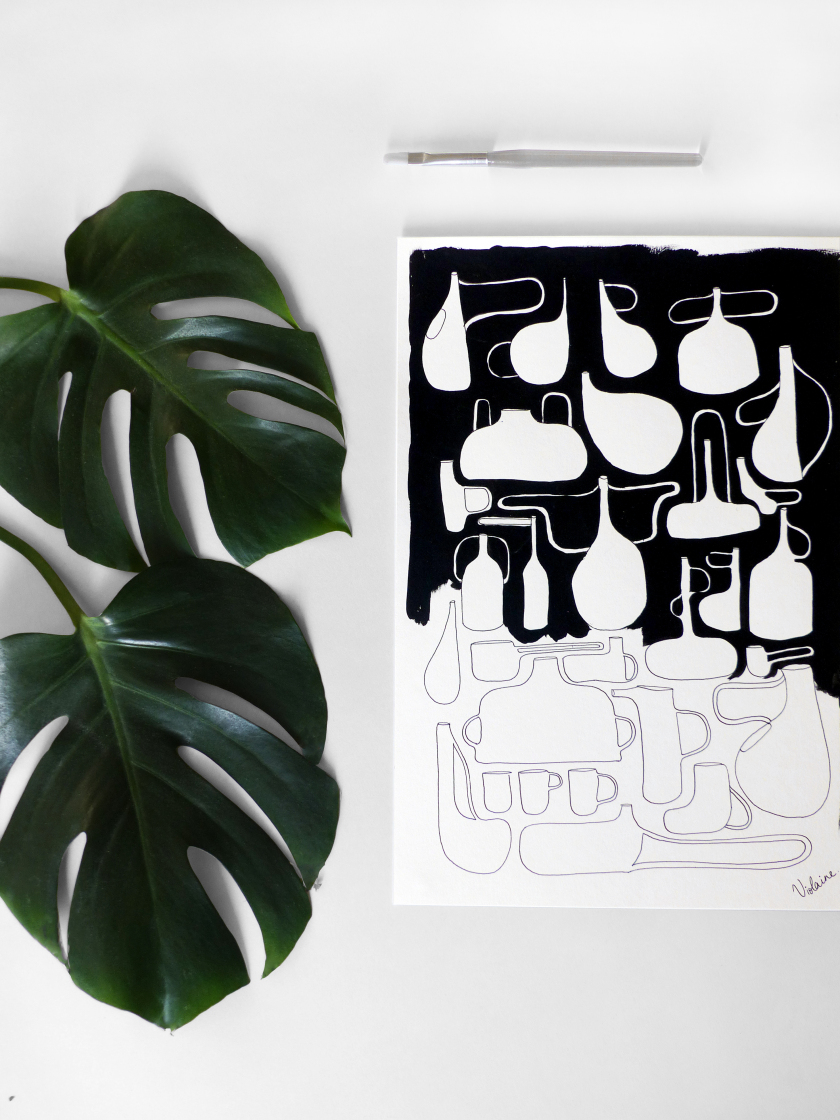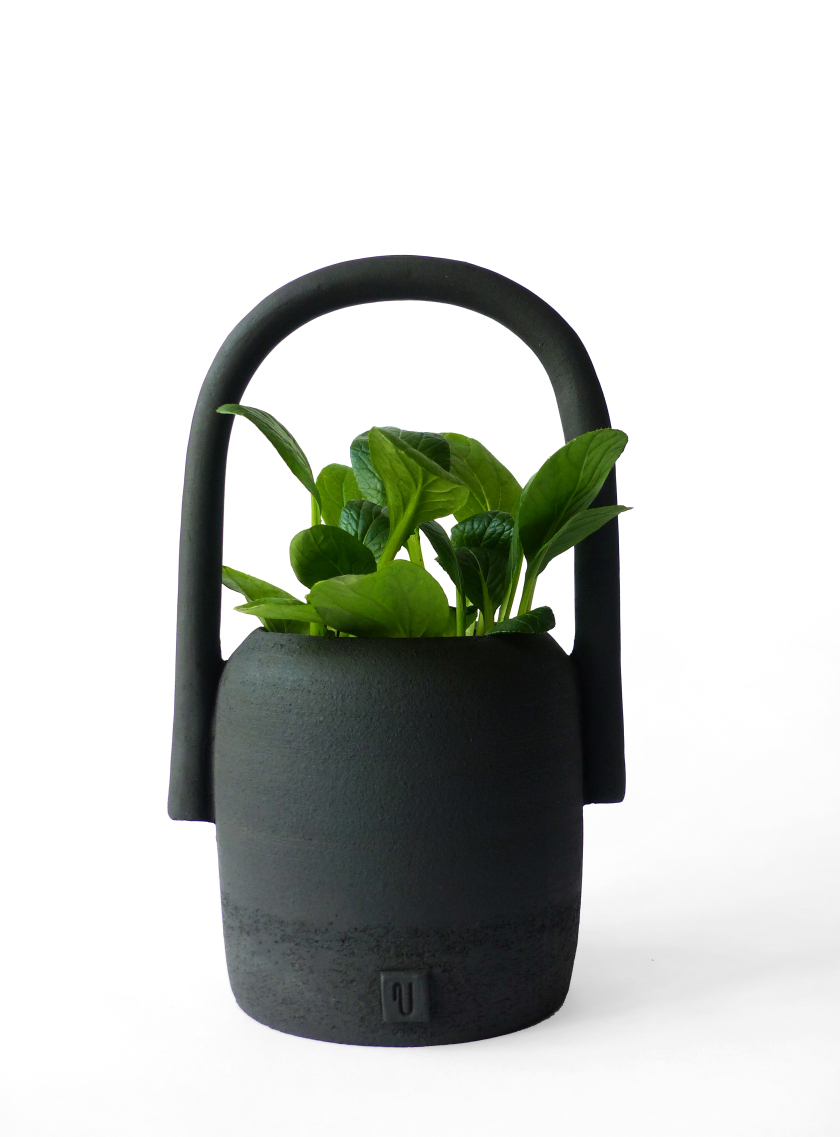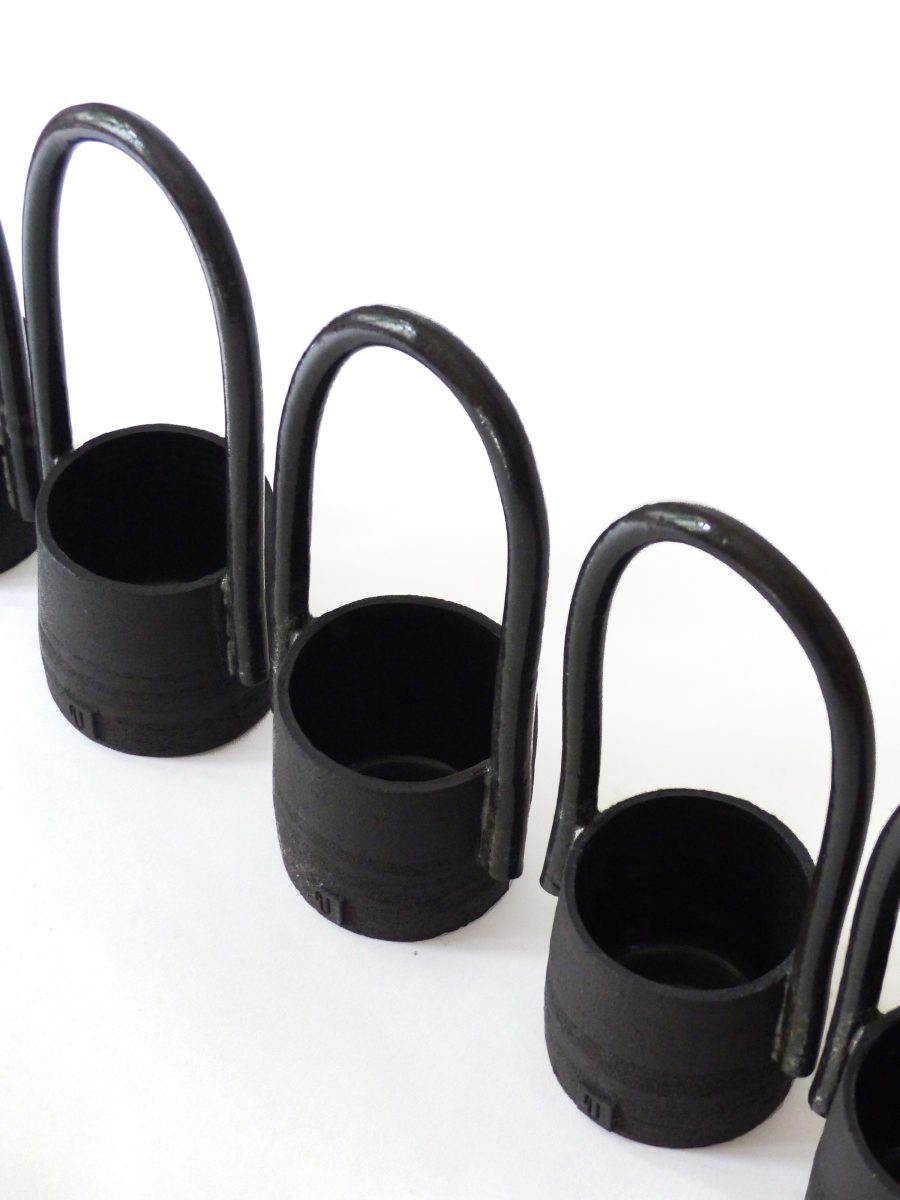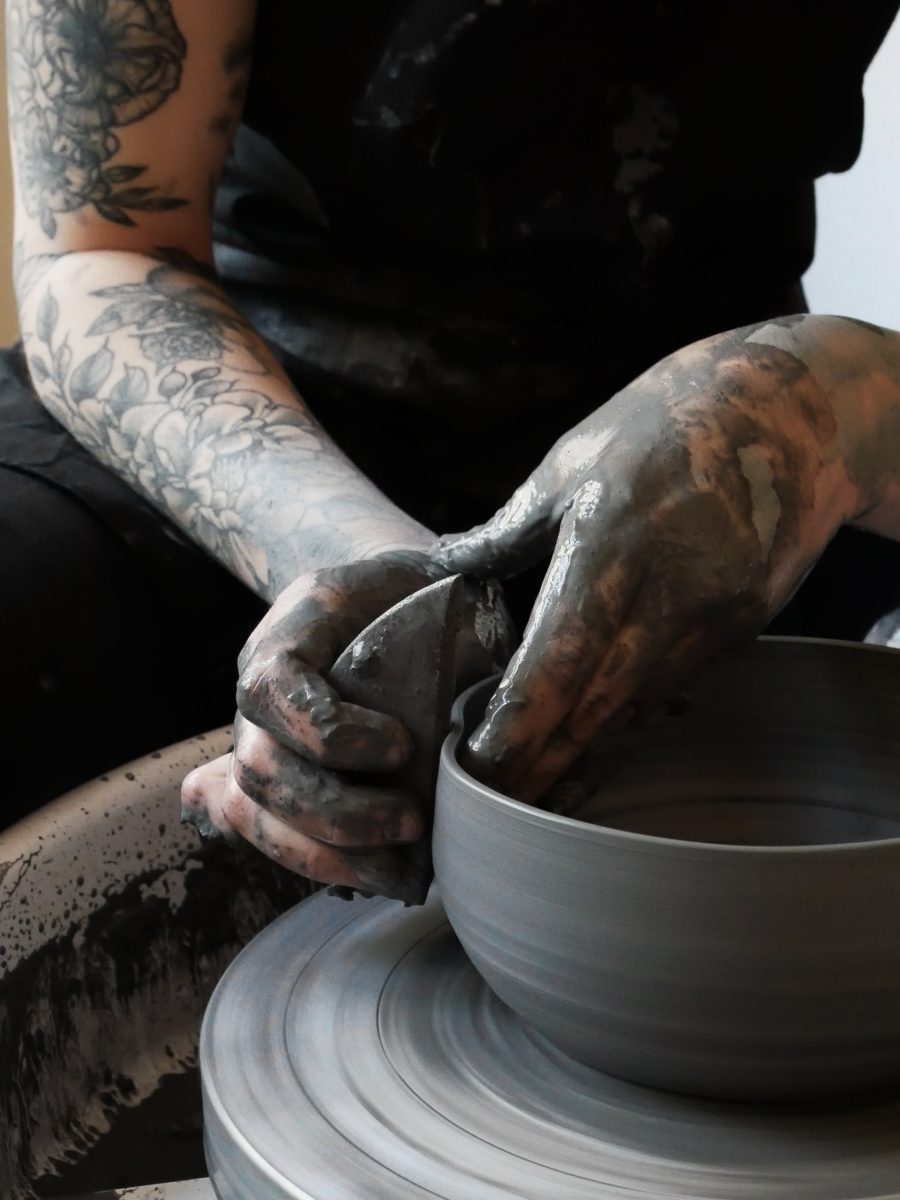 Violaine Toth is a french ceramic designer based in Berlin. You can check her website, and follow her on instagram.
Photos & video credits
Photos 1, 2, 5, 7, 12, 13, 17 (video), 18, 19, 20 © Violaine Toth
Photo 3 © Plant Circle
Photo 4 © Brutal Ceramics
Photos 6, 11, 16 © Tom Brochwardt
Photos 8, 9 © Mypunksnotdead
Photo 10 © Silvia Norhona 
Photo 14 © Keegan Lutrell
Photo 15 © Annie's Little Valley
Photo 21 © Juliette Lebre