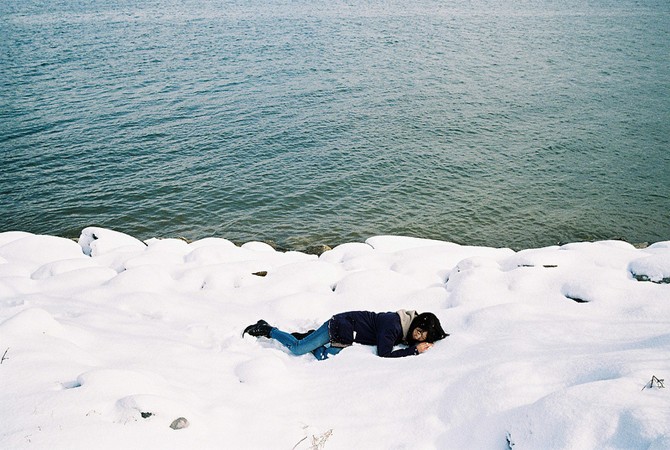 Tell us something about this picture
This winter, it snowed a lot in seoul. Every seoul citizen (especially, commuters) finally got sick of severe cold and heavy snow. One night, unexpectedly snowed again. it was 5 inchs. i think i couldn't sleep well at that night. i came from the southern island which has no chance to see snow. So the coldness is unbearable but i always crazy about only snow. it's inexorable fantazy from my childhood. i felt in my bones it would be the last snow of this year. and it was.
i called a young girl who just met twice before, i didn't know why. and we walked by the Han river for 2 hours from early morning. it was strangely bright and warm enough to melt all deep snow instantly. we could easily tell the scream of disappered snow. haha. How beautiful it was! it's dim sound. so you should listen carefully like that girl did in the photo.
_________
Nina Ahn – photographer based in Seoul, Korea /  flickr.com/photos/hjnina