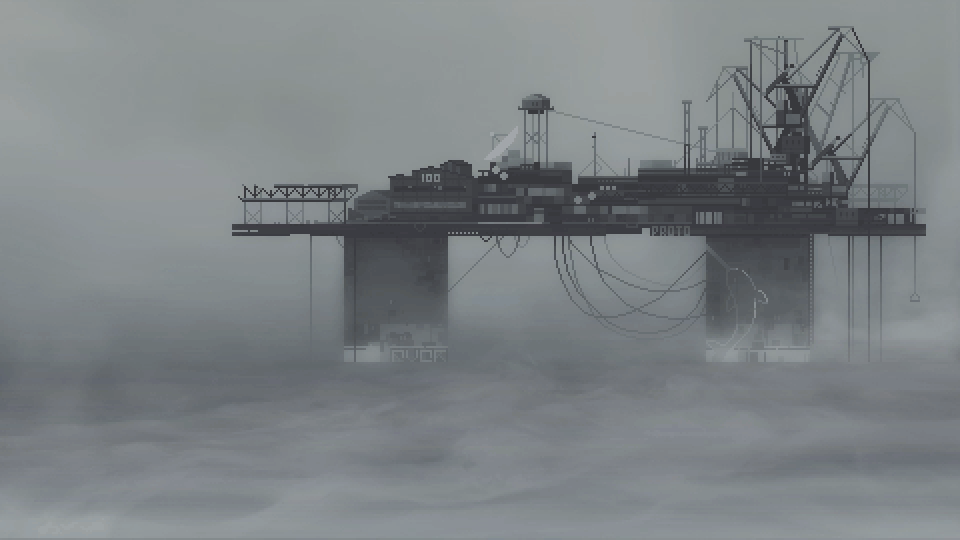 only a few from all of humanity can fly beyond Earth
6vcr
ART . June 4th, 2020
Who are you? Where do you live and how much does it influence your work?

I'm Eugenia, 22 yo, a Russian artist born in Kaliningrad, studied in Gdansk, worked in Warsaw, but currently living in Moscow. I spent most of my life in eastern Europe and my works are very inspired by the atmosphere at the intersection of cultures and history, especially sad sides of it.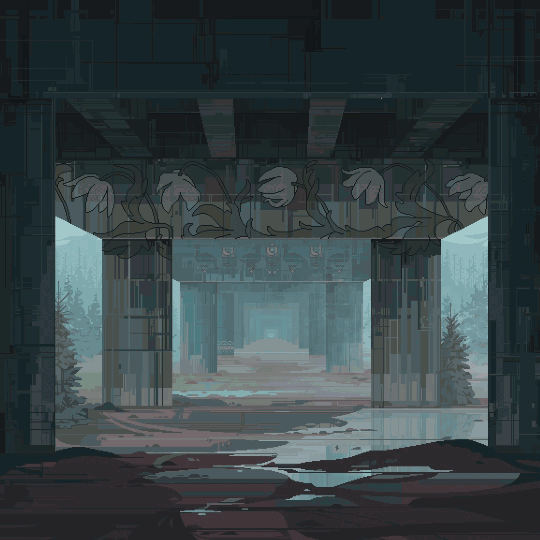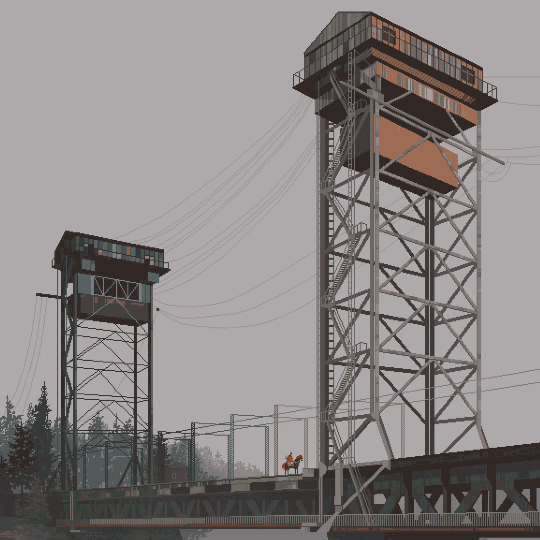 What made you get into pixel art?
The first attempts to draw in pixels were in 2013, but it was only a test of technology. At that time, to create a clear profile picture, deviantart users drew pixelated 50×50 pictures. In 2017, I went back to pixel art, but already consciously. I love brutalist architecture, industrial landscapes and looking at them from afar, their simple geometric shapes remind me of pixel art. In my opinion, this simplicity and monumentality of architecture are perfectly combined with this technique in which you are intentionally limited. So I continued to express my vision of industrial landscapes in pixels.
How is your process? What is your favorite part of it?

Before starting an artwork, I never have to wonder about what to draw, ideas in my head seem to have lined up and to be waiting for their time. They arise from my impression of what I saw, sometimes from memories. The process of creating work is not constant, I am always experimenting. I like to compile references from film photos, they convey the moment better than anything. The creation of one work takes at least 8 hours, I love small details. But the favorite part is of course the signature when the work is finished.
What do you listen to when you're working?

When I work, I like to listen to different kinds of music. Here are a few time-tested artists: Lorn , 2muchachos , Mr.Kitty , Joji , Public Memory , Kedr Livanskiy  , TR/ST , Zalimska
I also love listening to political podcasts and local news. (that's why my works are sad hahah)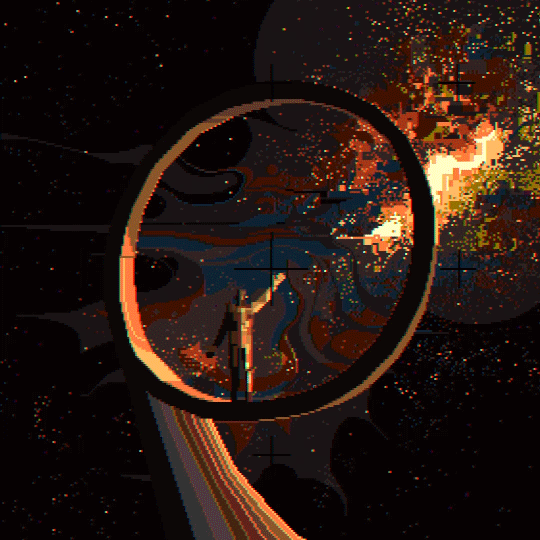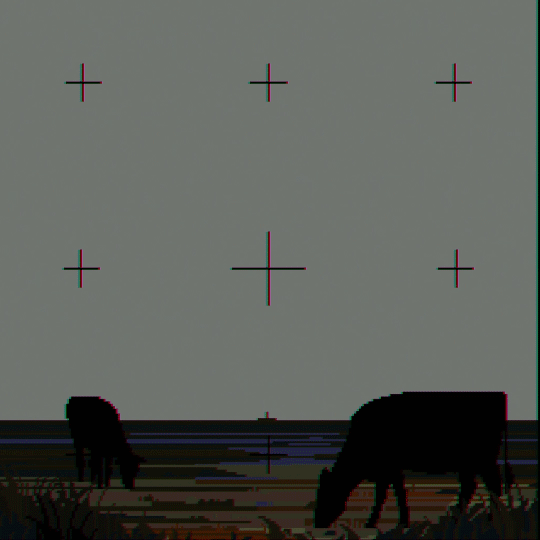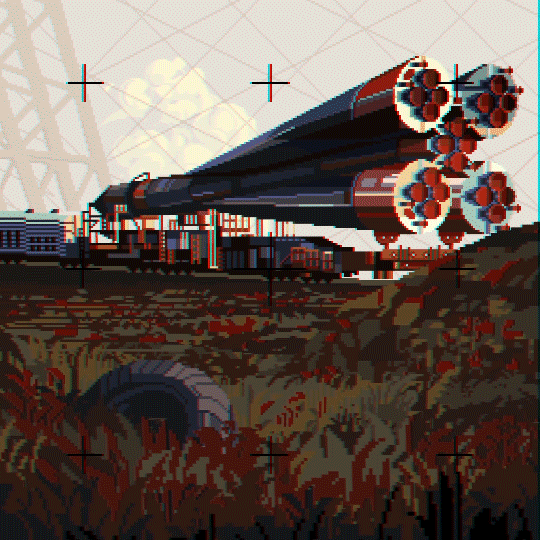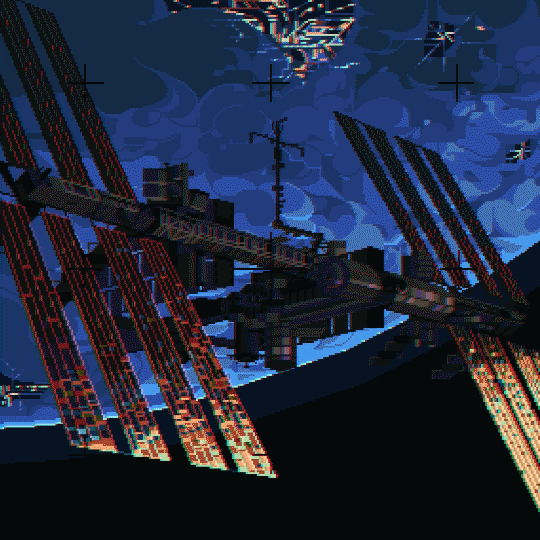 Can you tell us about these series that are based on a true cosmonaut story?

I have always been attracted by contrasts and how they can be expressed in art, combining seemingly unreadable things. So my style appeared, at the same time having melancholy and irony in it. The story of the cosmonaut is his recorded dialogue before the flight. The translation of the text on my picture is :
– i like it how it's always like, seeing off and starts
– and then i think – the fuck am i even going there for?
– the fuck is all that for?
– but me – im done, shit, that's it, that's the last fucking time
But I recommend to read the full dialogue. Ordinary people, as we are, think that the work of the cosmonauts ans astronauts is incredibly interesting, because only a few from all of humanity can fly beyond Earth. I was impressed by this story, as it shows that people remain people, they get tired and want simple human happiness, despite the fact that they have a responsible mission and a unique opportunity.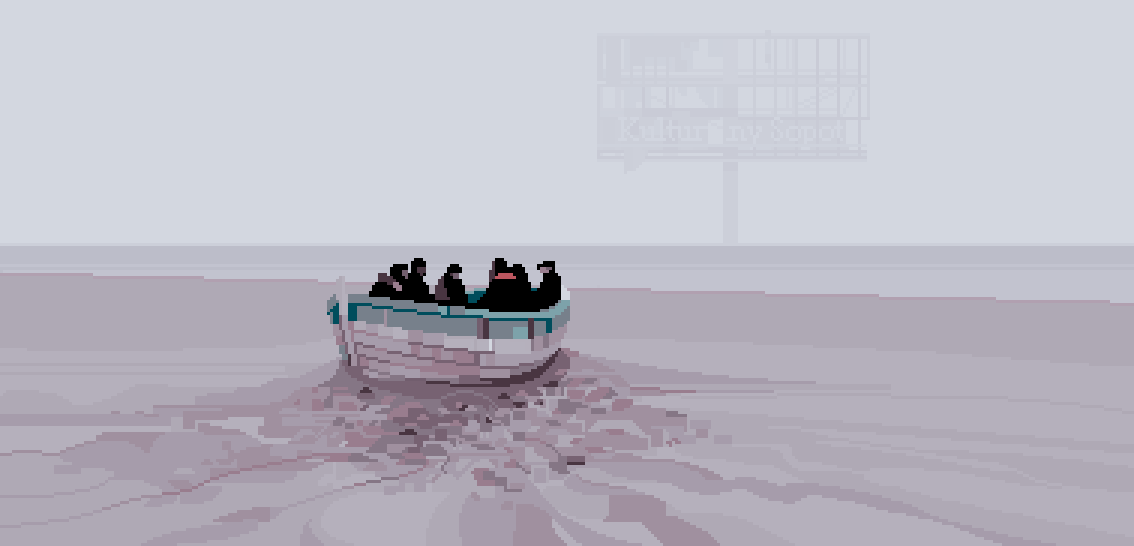 About the picture above, I'd love to hear that story too.
This is another one based on true story. As I mentioned earlier, sometimes my ideas come from memories. In 2018, I was a student in Gdansk and for the first time in my life I understood what it means to have real friends. I and my two close friends from Ukraine lived together for a year and it was an incredible year, full of adventure. Every week we had something at home or went to parties. One night we drove to the neighboring town of Sopot and spent there all night in a club near the sea. Leaving it at dawn, we set off in large company to the beach, where we saw an abandoned boat laying on the sand. We all climbed into it and continued our typical philosophical conversations about the meaning of life in this cold but cozy morning.
I plan to tell more of my personal stories with the help of art, since I have a lot of them and as it turned out, people liked it and they feel the soul embedded in them.
Do you hang out a lot on abandoned industrial places?

I love being in abandoned places, my favorites and visited by me are The House of Soviets in Kaliningrad and Teufelsberg in Berlin. I like the places left by people, they have a unique atmosphere. They make me think about how great human mistakes and how completely meaningless creations of something are. I want to convey this more through art.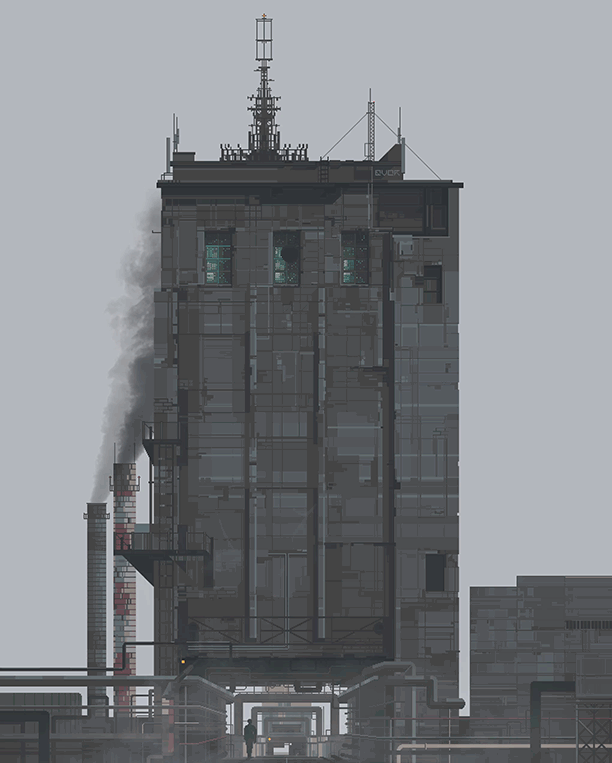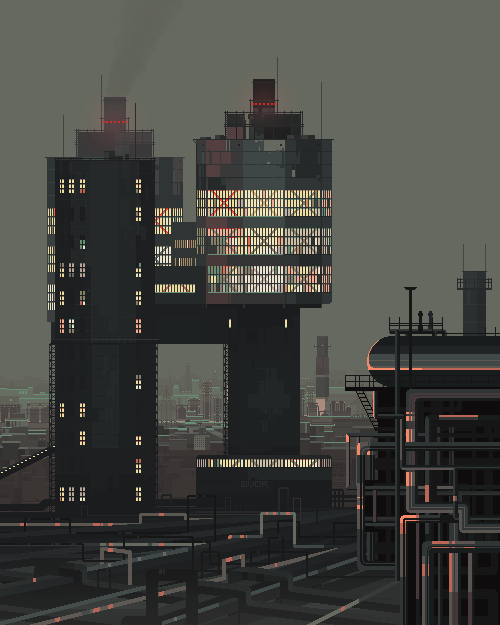 What's you favorite city?

Berlin. It's funny, my first words in my life were in German. My mother was a German teacher and she wanted me to grow up with two languages. Unfortunately, this was not possible due to many problems at that time. Nonetheless, I grew up loving this language and I have often been in Berlin. When I was 12, my mother's friend worked at the embassy in Berlin and I stayed for several weeks there. I feel that if my personality were a city, it would most likely be Berlin. I like architecture, different people and a spirit of freedom in it.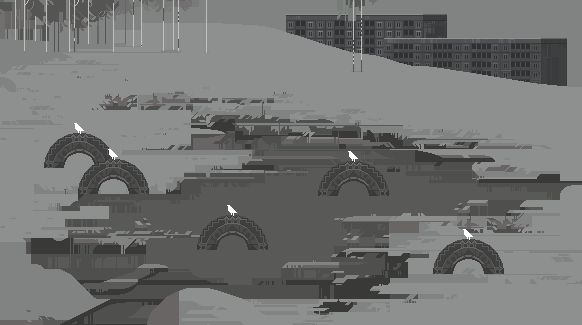 How about doing video games?

I've worked on some video games and projects, but there is nothing I can be proud of. And my dream project is my own game, here is the one my ideas. (see below)

You work on both pixel art and some much more realistic digital art. What do you like in each of these two practices?

I draw in a realistic style sometimes, since I have a need to express myself in several ways. In pixels, I like to create landscapes, when creatures are more suitable for an image in a realistic style. But it is not always the case. The styles cannot be compared, they are good in their own way and both fill me up as an artist. Deviating a little from the topic, for myself I found the answer that the atmosphere of landscapes conveys much more than art with the characters. You can mentally move yourself into a landscape picture with your feelings, but you don't always want to have personal contact with characters you can see on it. You don't know him/her, but you don't need to know the "world around", you just move into it as who you are and stay there with your thoughts.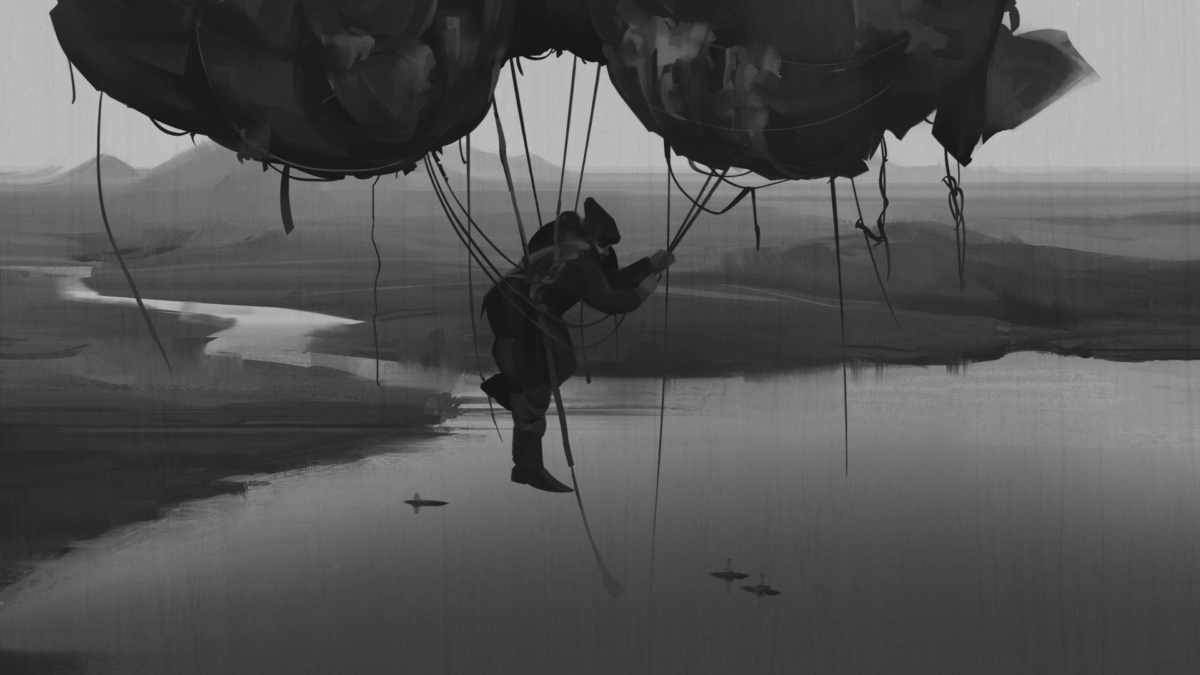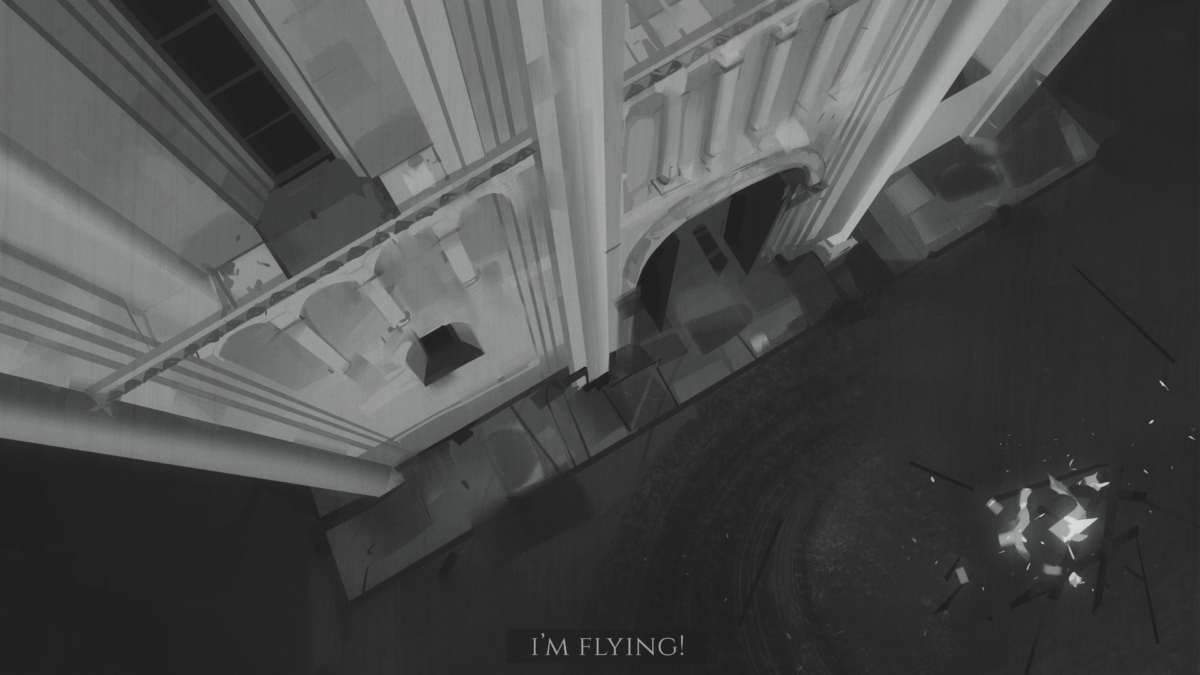 To finish, would you share with us some artists that inspire you?

Despite the fact that I deal with pixels, I take my inspiration from other creative areas. For example, these artists:
Dima Rebus, a watercolor artist, who is always surprising me by his skills and ease of work.
David Oreilly, an artist in every sense. Watch his animations, if you haven't.
Arseniy Kotov, an amazing architecture photographer.
Tommy Cash, a raper, who mixed different cultures and shows that there is nothing more unique than being yourself.
Ivan Bilibin, an illustrator of the Russian tales. He tells the whole stories using details.
For me it is necessary to be inspired by people and creations from other artistic spheres, since only in this way I can bring something new to the pixel art and to art in general.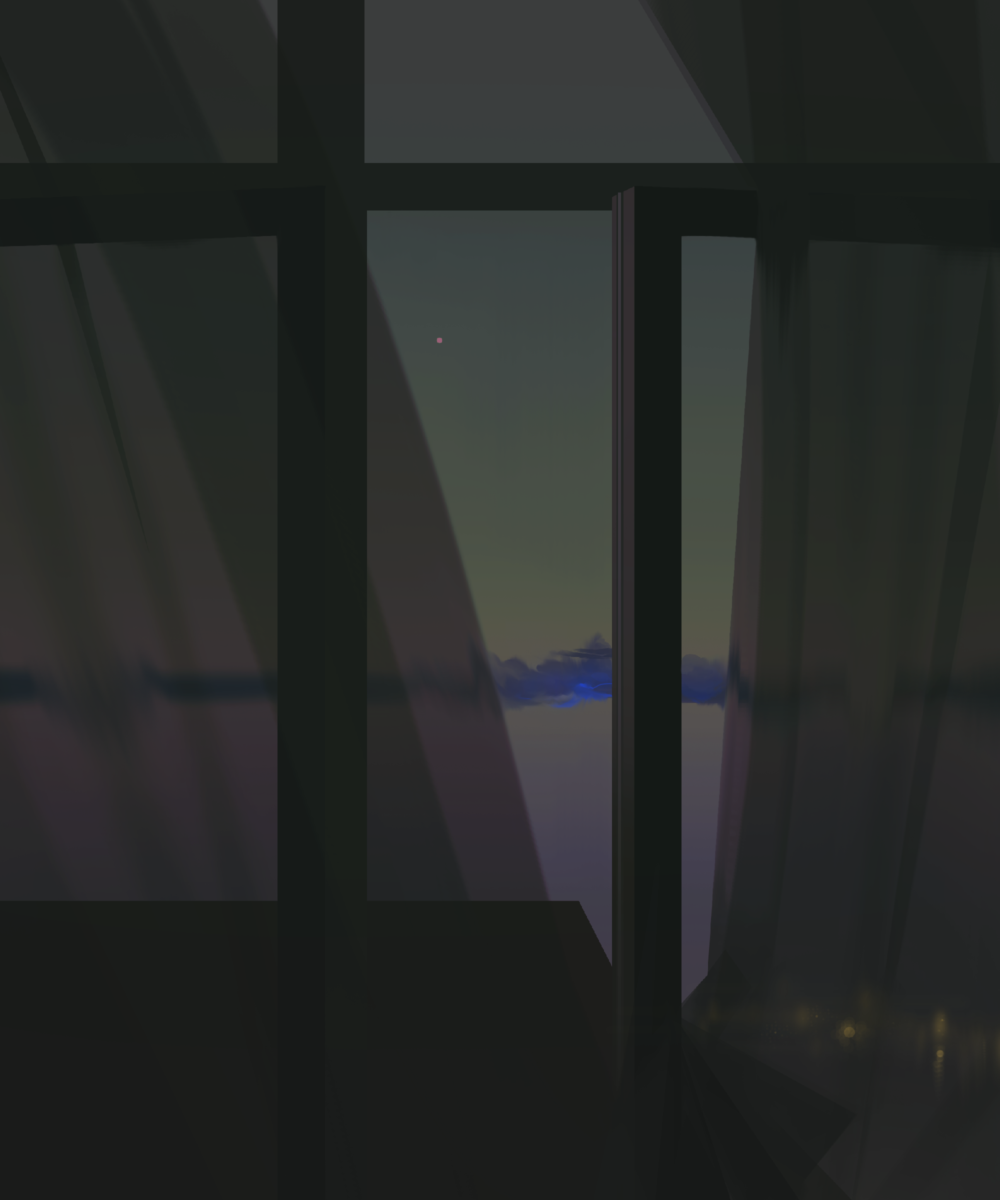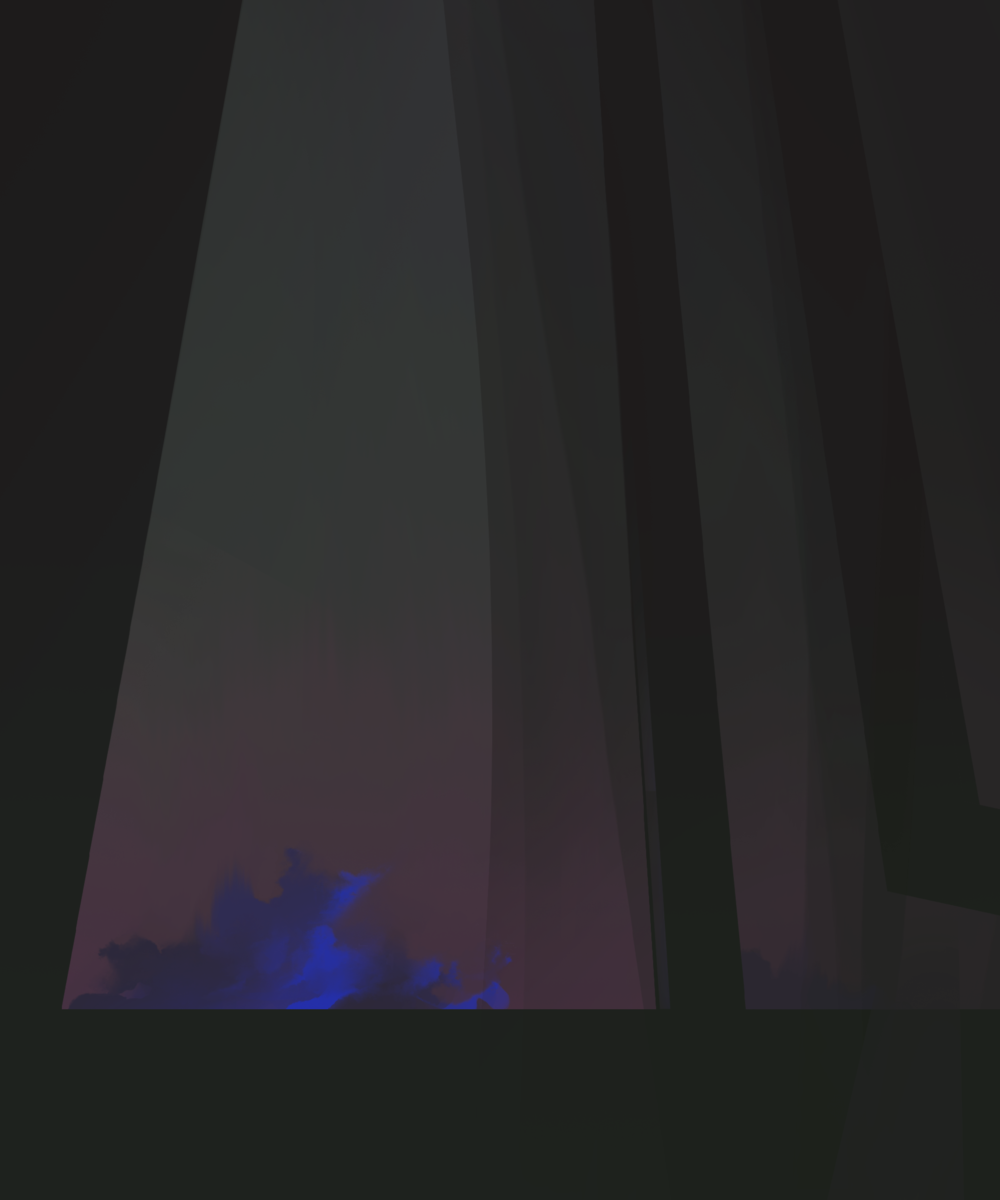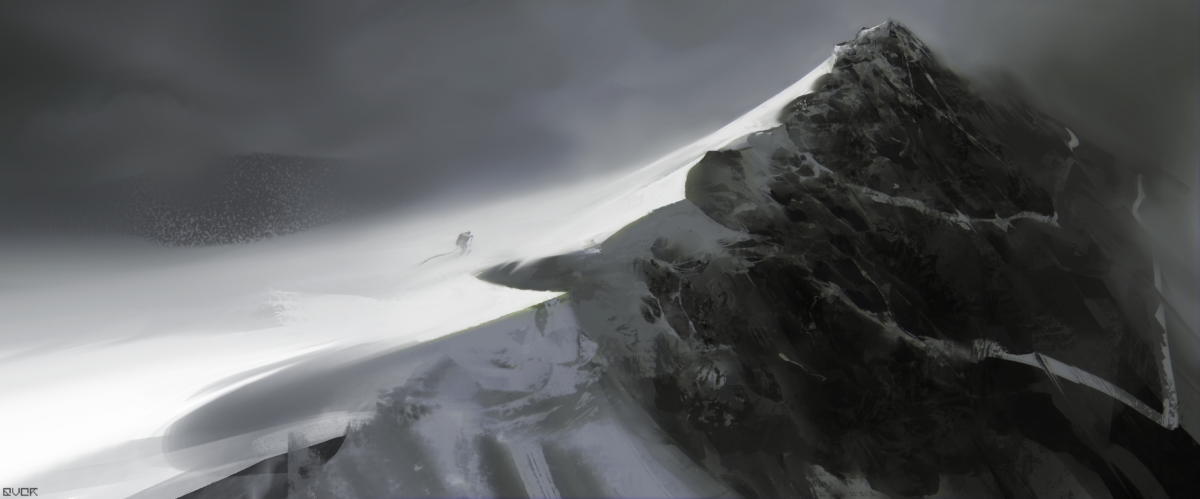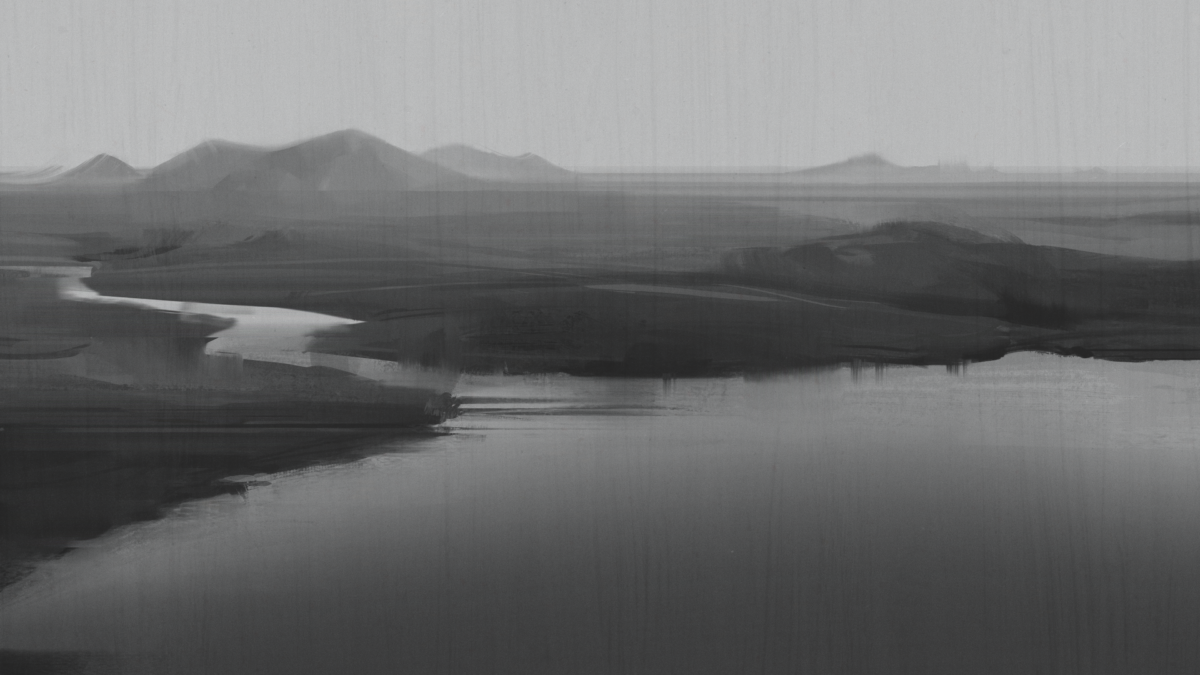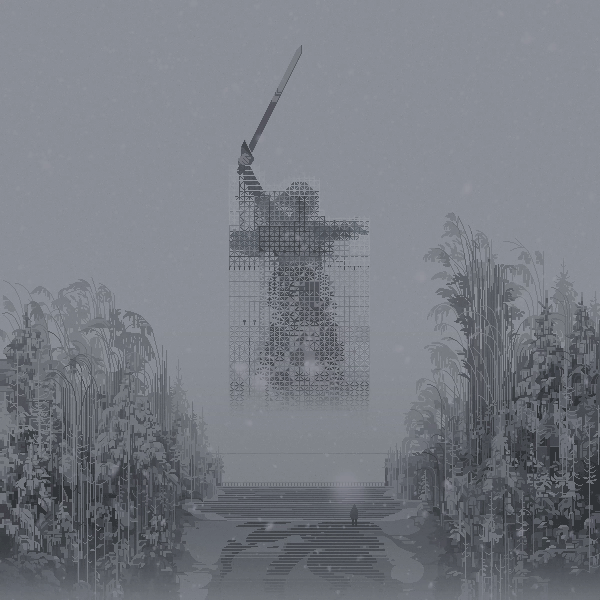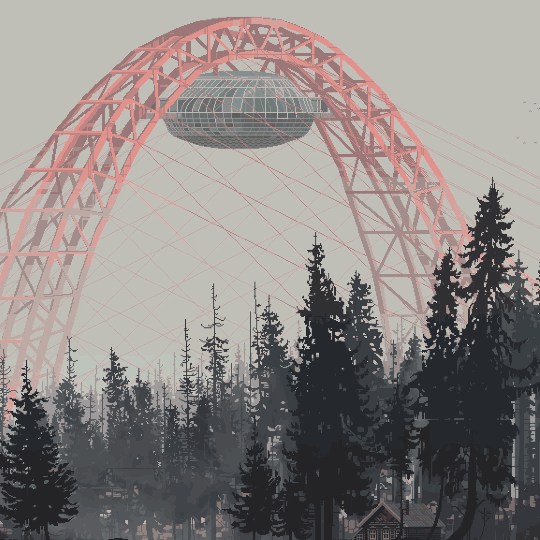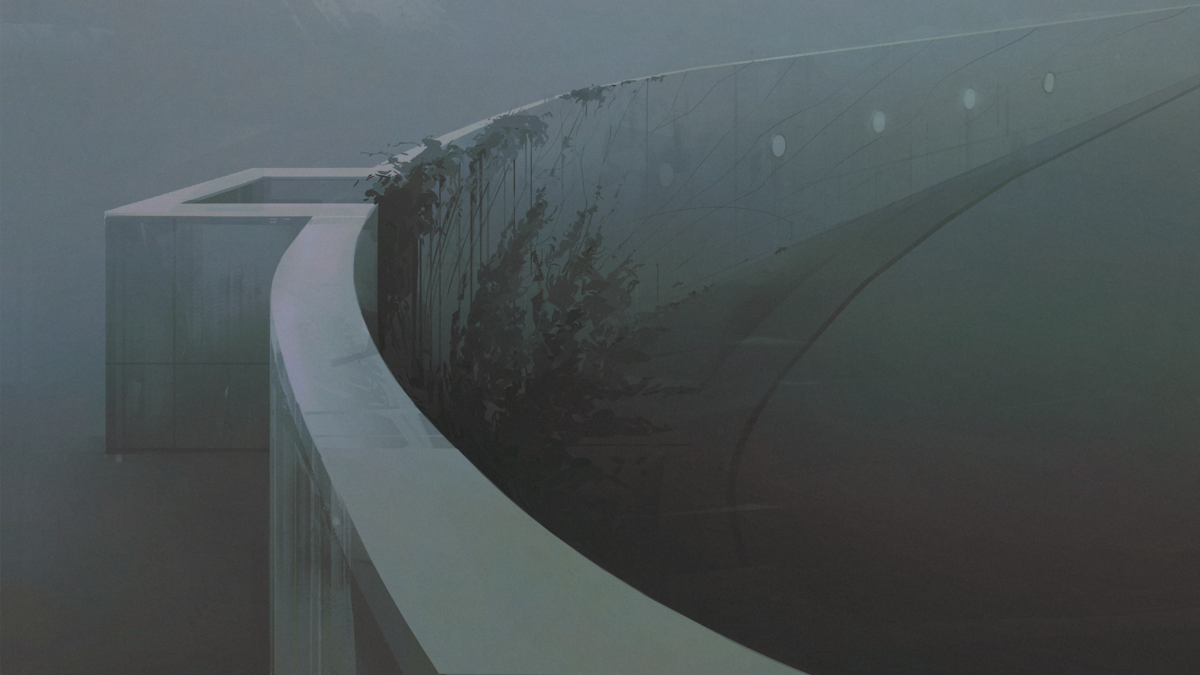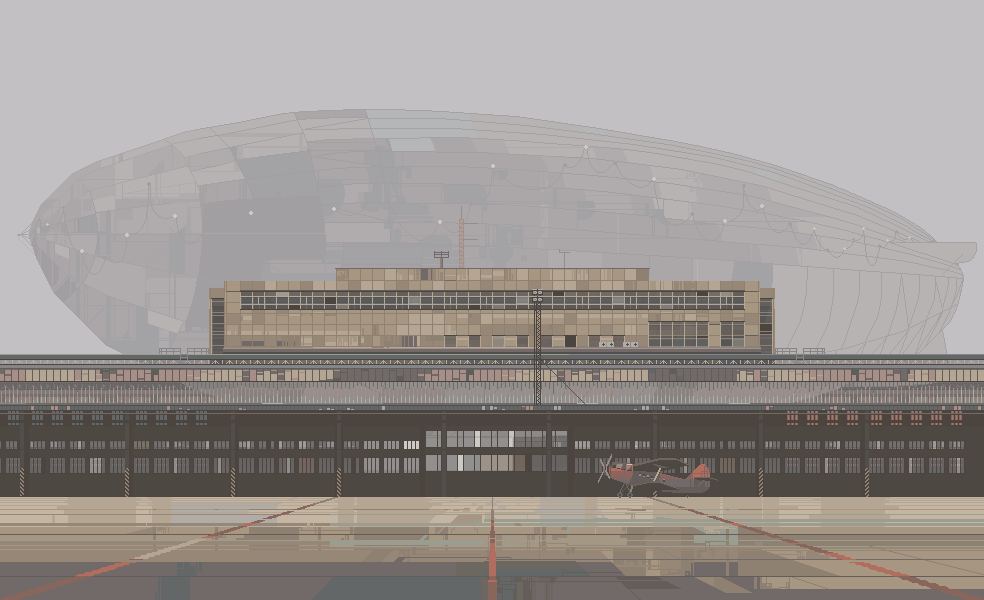 6VCR is a Russian digital and pixel artist. You can follow her on instagram or on tumblr, and check her website.