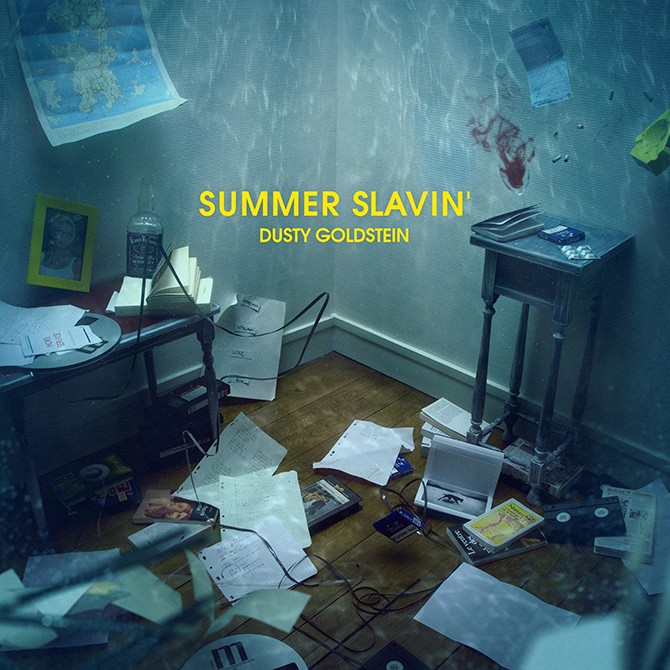 Interview with the french singer and producer, Dusty Goldstein.
__________________________
Hey Xavier, who are you and what kind of music do you create?
Hi, I'm a french singer and I'm in kind of melancholic, electronic, folk music.
Can you tell us more about this really immersive song you called 'Variation'? Inspiration, background, process of creation
Glad you liked it.
It's a cover of Serge Gainsbourg's « Variations sur Marilou ».
After the two first songs of my Wonderland EP, i wanted it to end on an electronic note, without lyrics, and i think it's the song which represents my state of mind at this period the most.
How much time do you spend on Dusty Goldstein in your everyday life? And how did you learn everything?
Right now I'm working on an another project, but I make music everyday.
I learned guitar with a friend when i was twelve,and these days I'm catching on different ways to produce on my computer, and i try to take on different instruments, synthesizers and softwares
What's next for you and for your Dusty Goldstein project? (New songs coming, Live concerts planned,…?)
Right now I'm producing an EP for a great singer called RAN. It's her first EP and she has amazing vibes and voice and she is close to my musical field. But I'm still intent on making my own songs and a release should be fast coming. Concerts will come after that.
Can you tell us more about your last EP, Summer Slavin'?
It's my second EP, more electronic, inspired by sun and friends. Said friends don't really appreciate it though.
I released it on an independant electronic french label called Havah.
Merci beaucoup.