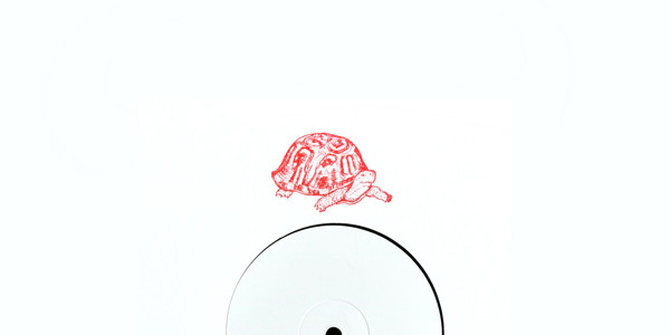 Who are you?
My name is Alex, I'm 21 years old. I live in Bath in the UK. At the moment I study psychology,
just wrapping up final year, so I should be finished in a month. Then it's time to go back home to Istanbul, set up my new studio in my old room and spend some time doing music full­ time.
When and why did you start music production?
I'd been playing instruments for many years already, playing classical piano and drums in a rock band. Then I decided to dabble in electronic music right before I started university, around 3­-4 years ago. When I came to university, I realised making music on a computer is far easier in many ways than making music with other people or playing an instrument classically. Bands require a lot of coordination and finding people with similar vision, while classical music is technically way too advanced and takes away from the joy of making music in ways. And also obviously because I enjoyed the music!
What are your other interests?
For one, I find pretty much any art or creative work interesting. I watch a lot of films; try to get a couple in every week. And then the bulk of evenings, I spend a lot of time just hanging out with my housemates who I sadly won't be living with next year. We're guilty of overdoing the PlayStation recently… (rocket league!) I also enjoy cooking and spending time in the kitchen, going for walks, reading things, watching things, listening to loads of music, and most importantly plenty of chilling and making music!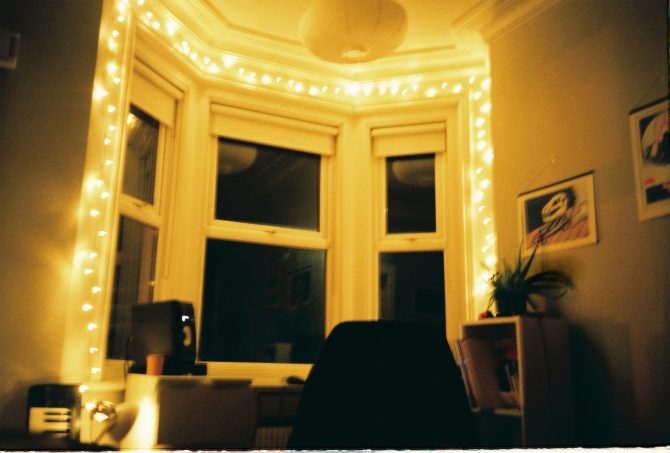 What does your work station look like? (+What tools?)
My setup is a bit boring really; I only use software (Logic Pro X). I've bought a couple pieces of hardware but never really been able to integrate them into my flow. The most important component for me at the moment is my keyboard. It's a Technics digital piano I bought for pretty cheap. I took it off the stand and put it on my desk, with my laptop and speakers sitting on top of it. Nothing beats fully weighted piano keys, best MIDI keyboard ever! Other than that, been thinking about buying a DX7 forever.
Who would you dream to collaborate with?
The list is endless! One is definitely Floating Points, his older style and EPs are very close to my dream musical output, would be incredible to get a glance of the guy's absolute genius and see how he does what he does.
After listenning to you last E.P. ­Turtle Nipper, I noticed that you travel between downtempo, lo­-fi, house.
What was the purpose of your project?
Being my first release, Turtle Nipper wasn't really envisioned as an EP or a release. It's a collection of many tracks from those first two years of producing music at University. As a result, that combination of time and location ended up having a certain sound to it! Genre-­wise I just have an attraction to things that aren't too harsh, I like the down­tempo influence in there to keep things a little mellow and groovy. In terms of meaning and theme, I'd say it's a collection of vignettes and feelings from that period of time, feelings of being in a great new place but also being away from a fair few things too. Istanbul is dedicated for back home, By the Beach is dreams of summer beach dancin', the Turtle tracks are about love, longing, bittersweet stuff! But all in all the whole EP is quite naïve and emotional. (There's a video for Turtle Dance that I filmed in Turkey, its on YouTube. It paints a picture of the track and EP quite nicely in my opinion.)
Are you part of any crew?
Yes! Me and my main man Emre Can Swim just founded our record label Artesian Sounds. I like to
think we're all a big family and it feels that way too. We've got Harrison BDP from Cardiff, Emre Can over in Izmir, Richdad from California, Roberto from Toronto, and the list is ever­growing. Can't say how excited I am for all the stuff we have in store, we're going to be doing some big things. And despite being an online and international one, the Artesian Sounds family is definitely a crew!
It is awesome, it didn't expect you are a mate of Harrison BDP. How did you all meet together?
We stumbled upon a big track of his on YouTube a long time ago and got in touch with him straight away. We hit it off, seemed to really be on the same page and he was up for being part of our thing, so here we are! The masters have been sent to the plant and the release should be out before the end of summer, we're all crazy excited for it. It's incredible really, how location has lost so much of it's meaning thanks to the internet. Harrison's all the way round the globe in Tokyo, I'm sitting here in bed in Bath, you drop him a message and next thing you know you're working on creating something beautiful together.
Do you plan to build something with Artesian, in Turkey? I mean to integrate your project in the Turkish nightlife?
Definitely, the label will always be international in spirit, UK oriented in terms of distribution, sales etc. for the time being. But with me going back home next year, we'll be running things completely from Turkey. Emre Can is a lot more involved with the scene there already ­ especially in Izmir and we're looking forward to organising some Artesian nights and taking things to a whole new level. There's obviously more space for growth in the house music scene over there as well, and we hope we can make a little difference ourselves.
What was your first feeling when you receive the first press of your vinyl?
Even better than getting the first press, I flew out to Berlin to meet LuvJam right before the release and that's where I got to see it first. He basically played the whole record at the Cocktail d'Amore party, and I'd never even heard one of my own tracks played out before then. The party was amazing, and hearing the same tracks I made in my tiny dorm room on bluetooth speakers played out in Berlin at such a great party was incredible.
So the whole thing was a pretty crazy and emotional really. Got LuvJam to thank for all that! He's such a great great guy; got a huge amount love and respect for him.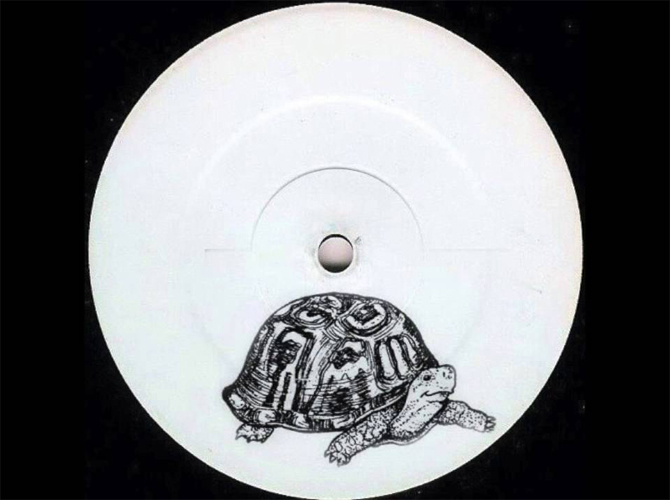 I admit that, I discover your project with the song Yamaha. I wonder what do you feel when you play or listen to this song?
I wasn't a great fan of Yamaha for a while for some reason, and only been appreciating it more recently. It's purposefully intense in a way; I wanted to get a soundscape that was super bright and emotionally charged. Nowadays when I listen to it I generally think about the future, because there's a whole release ready and waiting with Yamaha on it, maybe with a remix as well! I think it's probably my most club ready/big room track, so I can't wait to hear it out and see what people think of it.
What's next for Aleksandir?
Got my first VA release coming up in a couple of months, should be sweet. And another complete release on an upcoming label, which'll have a popular one of mine that people have been asking about for a long time. Looking forward to going full­time with my music this year, and having time to make more music than ever. Hopefully get lots of releases out and about, start deejaying more often, start working on a live set maybe?! Millions of ideas floating about, but I know the next year or two has lots in store.
We also like to know what inspire people we have interviewed. Can you share with us, movies, books, songs, artists or writers from which you got deeply inspired?
Well you hear discover music everyday, new tracks, artists, labels and so forth. But rarely, every now and then, I come across certain artists who make me think "THIS is what I want to do". For me, these are artists like Floating Points, Lone, Shigeto, Todd Terje, Nicolas Jaar etc. And the aspect of their music that is so inspiring to me, (obviously other than absolutely loving the music itself), is how these artists don't belong to any genre.
I think it's at that point where you blur the lines between genres and start to craft that super unique sound that you create the most beautiful work. Because you start to lose track of any genre­ specific rules that hold you back, you paint a picture that's never been seen before. That's what inspires me really, and in the long run that's the aim for myself. I thoroughly enjoy making house music for the time being, but music I enjoy in life is much more diverse than that and I'd like to incorporate more of my influences into my music, especially my love for jazz.
Obviously the names I mentioned are some absolutely incredible artists, and it takes a whole lot to craft that sort of a sound, but I like to imagine that that sort of an approach to music is what I'm headed for.
What are you going to do just after having answered to this final question?
Eat breakfast, walk the dog, go buy some records, maybe put together a mix, and hopefully finish up a new track!
Thanks Alex!