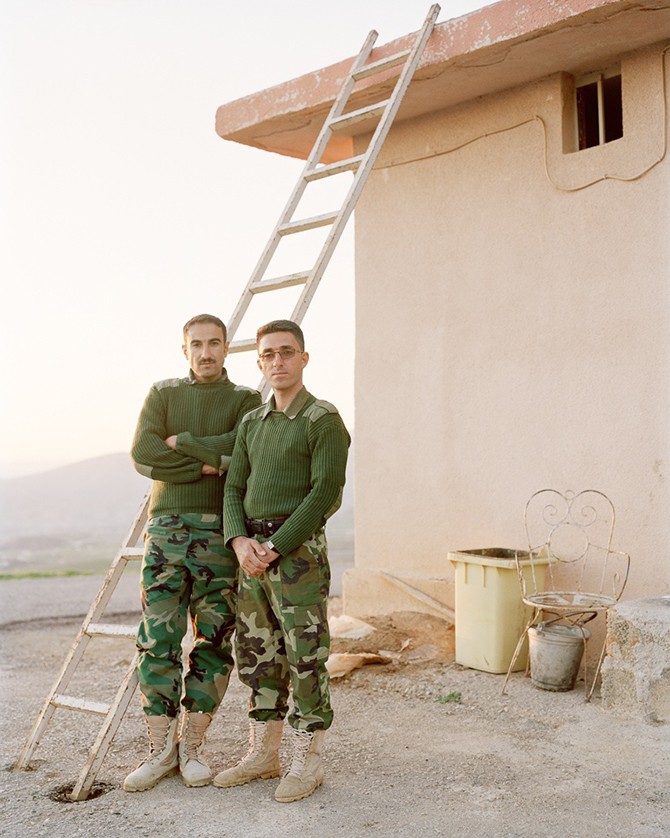 Can you tell us more about these 2 images and your series 'Safe Haven' ?
The first picture shows two Peshmerga soldiers on a hill station outside Sulaymaniyah, the second largest town in the Autonomous Region of Kurdistan. I spend the day with two kurdish friends on the top of the mountain. Driving back we took the wrong street and ended up in this military zone.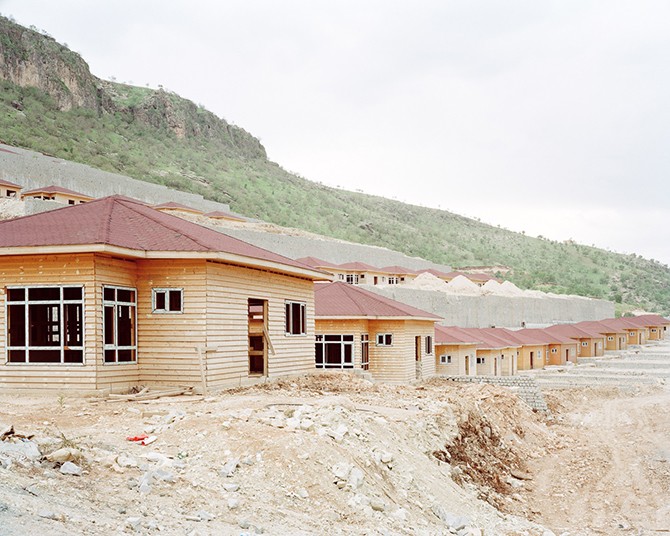 This one was taken outside Shaqlawa which is a mountain area frequented by tourists. Especially in the summer months a lot of people from the plains go there to escape the heat. The Photograph is showing a new built gated community.
In the focus of my photographic work stands architecture that exist within a political space in a certain relationship towards power and sovereignty. In these spaces a construction becomes an object that represents the social and historical context of its environment and therefor also a symbol of the circumstances that formed it.
'Safe Haven' deals with the process of development and nation building in the Autonomous Region of Kurdistan. While the whole region seems to get more and more unstable because of ethnical and religious conflicts, the Iraqi kurds are increasing their importance and power. A dazzling Kurdistan, close to western standards and ideologies, comes to being.
_________
Sebastian Forkarth – photographer from Germany