How's your daily life ?
Apart from drawing, I do enjoy reading, taking walks with my dog, and also I'm practicing Aikido since a couple of months ago. I love going out when the sun is out now in winter, especially Sunday's or Saturday's mornings when the streets are empty and everything is bright and cold.
Could you describe your style, your inspiration ? I guess I am not the first one seeing a bit of Moebius in your way of using colors and gradients… As well as some Japanese print (Ukio-e style) influence, in the landscapes and the characters.
Yes, I really like Moebius. Actually I haven't look at his books since years, but he was the first artist that show me how stunning the comic could be, how many possibilities it could have. I discovered him during my adolescence and I read everything that I could find from him. And yes, totally, I deeply admire Hokusai, Utamaro and all the Ukio-e artists. I'm an awe with more contemporary Japanese artists like Ikko Tanaka or Kiyoshi Awazu as well. Also I love artists like Lawrence Alma- Tadema, and his way of treating the human body, Leonora Carrrington's scenes, the spirituality of Hilma af Klimt or the landscapes of Cody Cobb. I don't know, there're and have been so many good artists!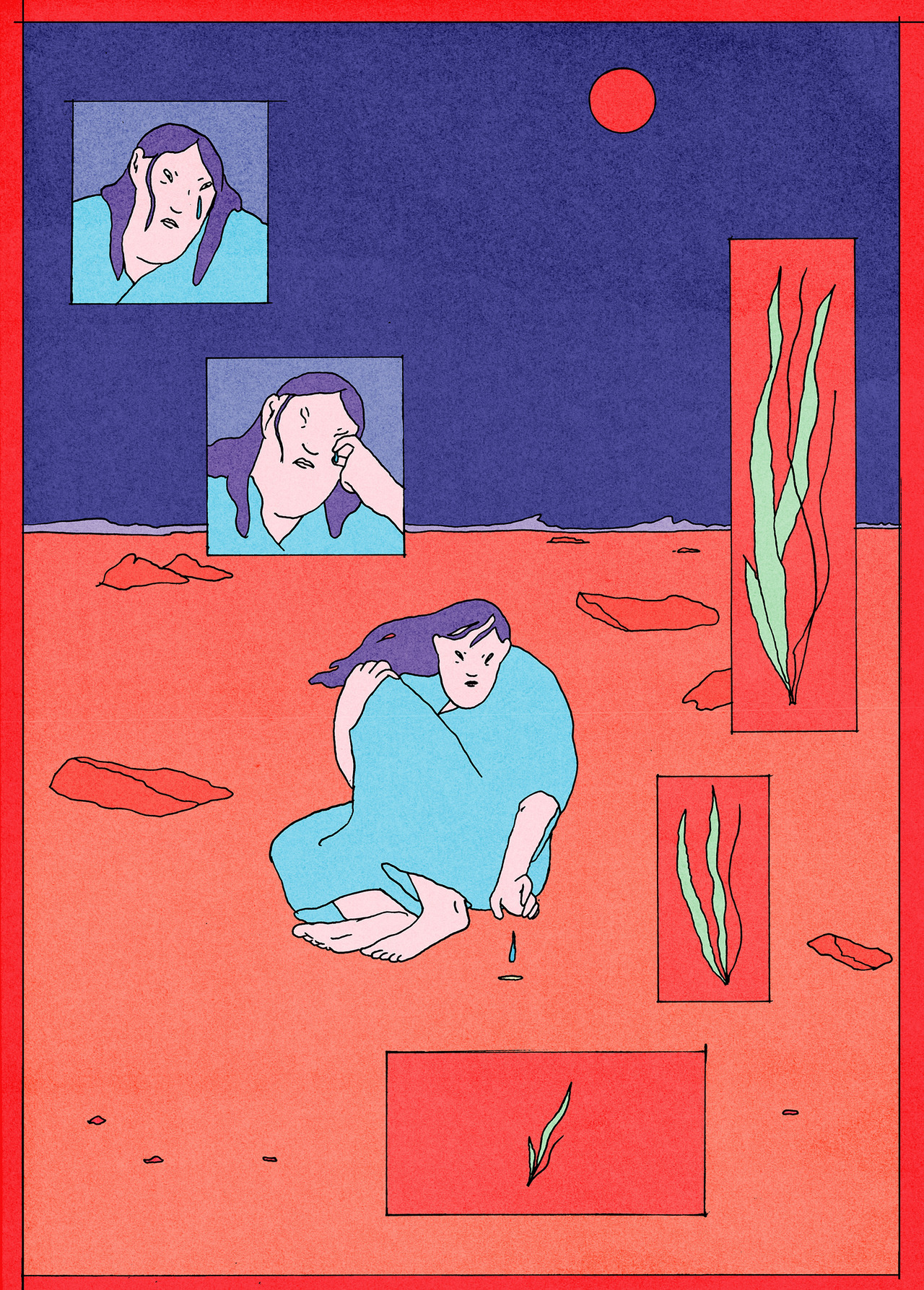 Your commissioned and personal work is often related to daily life struggles, societal or psychological problems…., whilst some other works seem very abstract and dreamy. Is it always the same type of topic deep down, or do you also just let your mind wonder around, creating pictures that come to you rather then always aiming for a representation of one's feelings ?
When it's commissioned work I try to focus on the main idea of the article or essay, and then develop it on my own way but keeping that idea always on my mind. I'm lucky enough to be commissioned most of the times topics that I enjoy or find interesting. When it's personal work it's a bit different. Sometimes yes, I want to explore one feeling in particular but most of the times it's something more intuitive and wide.
Where does your interest for such topics come from ?
It's a difficult question! I can't really remember. Maybe it has something to do with being both of my parents psychologists. I always enjoyed movies and books which explore the human soul.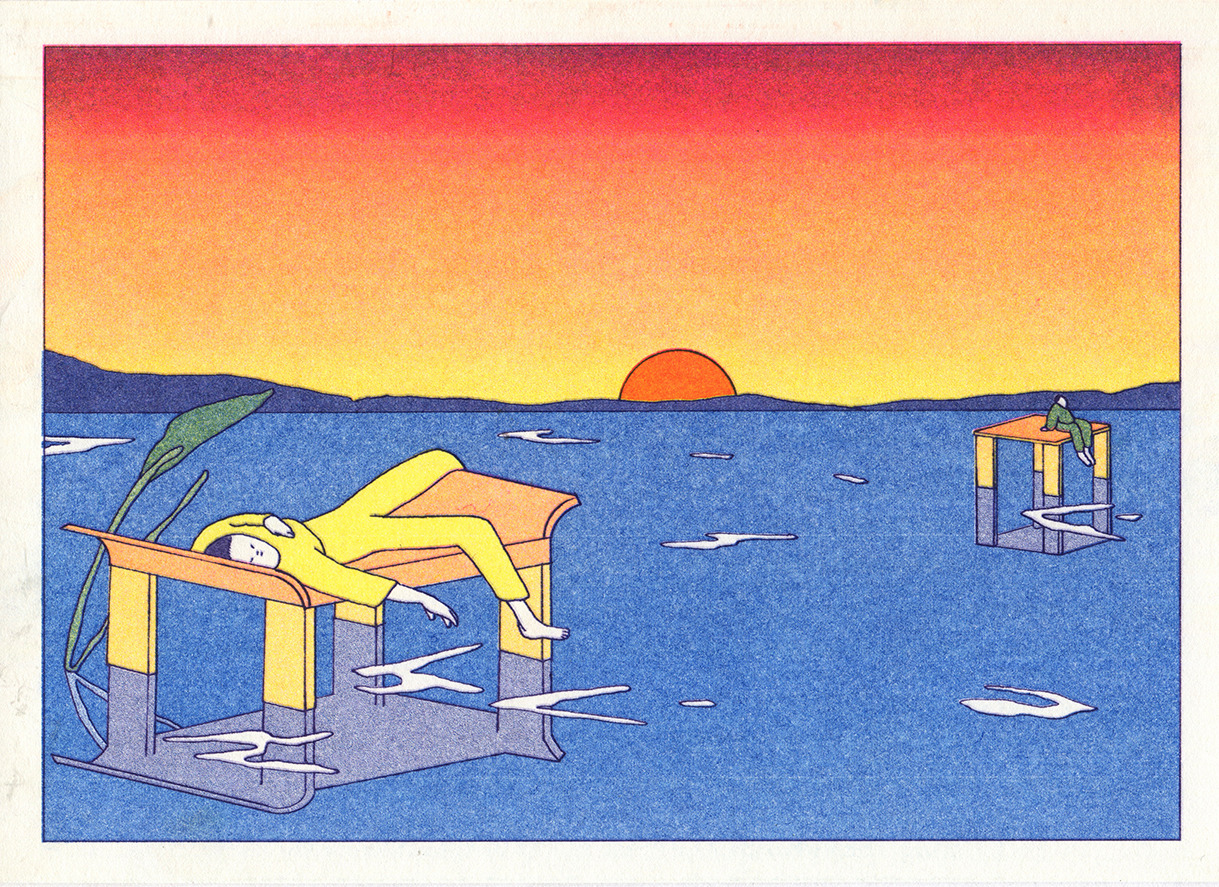 Can you tell us about this illustration ?
Yes! This is the postcard that comes with my new book, Cenit. My aim was to create a very calm atmosphere, I think it was the sort of place where I would love to have been at that time, because finishing the book was a very stressful process -it seemed that the end will never come. I remember I really enjoyed drawing the body of the sleeping boy, relaxed on the couch. When I create these spaces I can clearly imagine how it sounds, for instance the murmuring of the water, or the air slowly moving the plants, and I hope that somehow the viewer can feel that as well. Also the book starts with this quote: "Today's calm is exhausting" and I think that maybe there's a bit of that in this drawing. It's risorpinted in 4 colors (fluo pink, yellow, blue and purple).
How is your creative process ?
Before starting to draw I think of what I want to explore in the drawing. When I have the scene more or less clear, I draw it by hand, with pencil and after that I ink it with the lightbox. Then I scan it and color it with Photoshop. I'd love to do everything by hand, even the color, but I can't -at least for now, because there's a lot of try and error in my process of coloring and doing it analogically could take me ages and a lot of distress.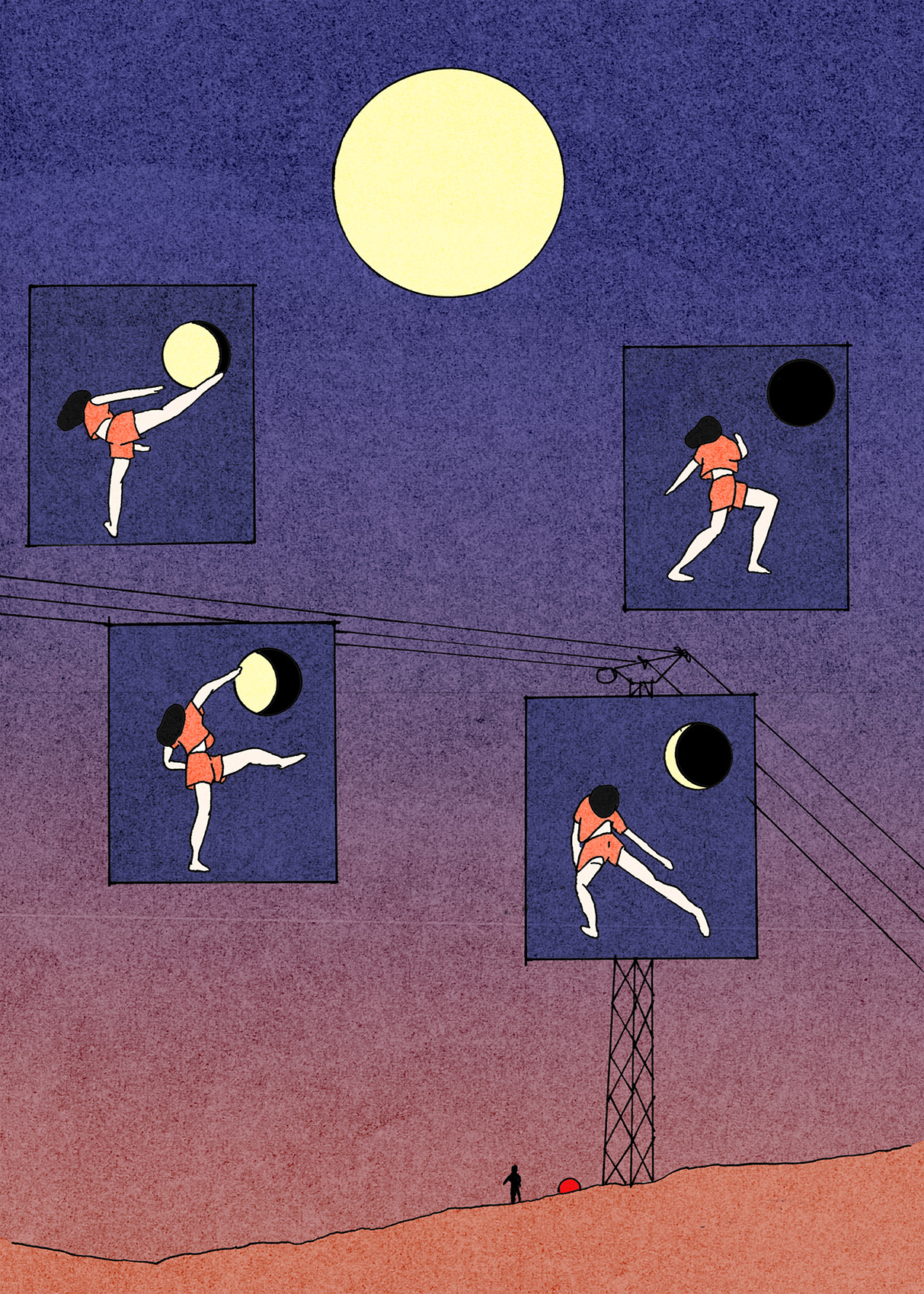 You don't use much text in your comics… Why ?
I want to use only the essential, if the drawing can tell something, I'm not interested in repeat it with the text.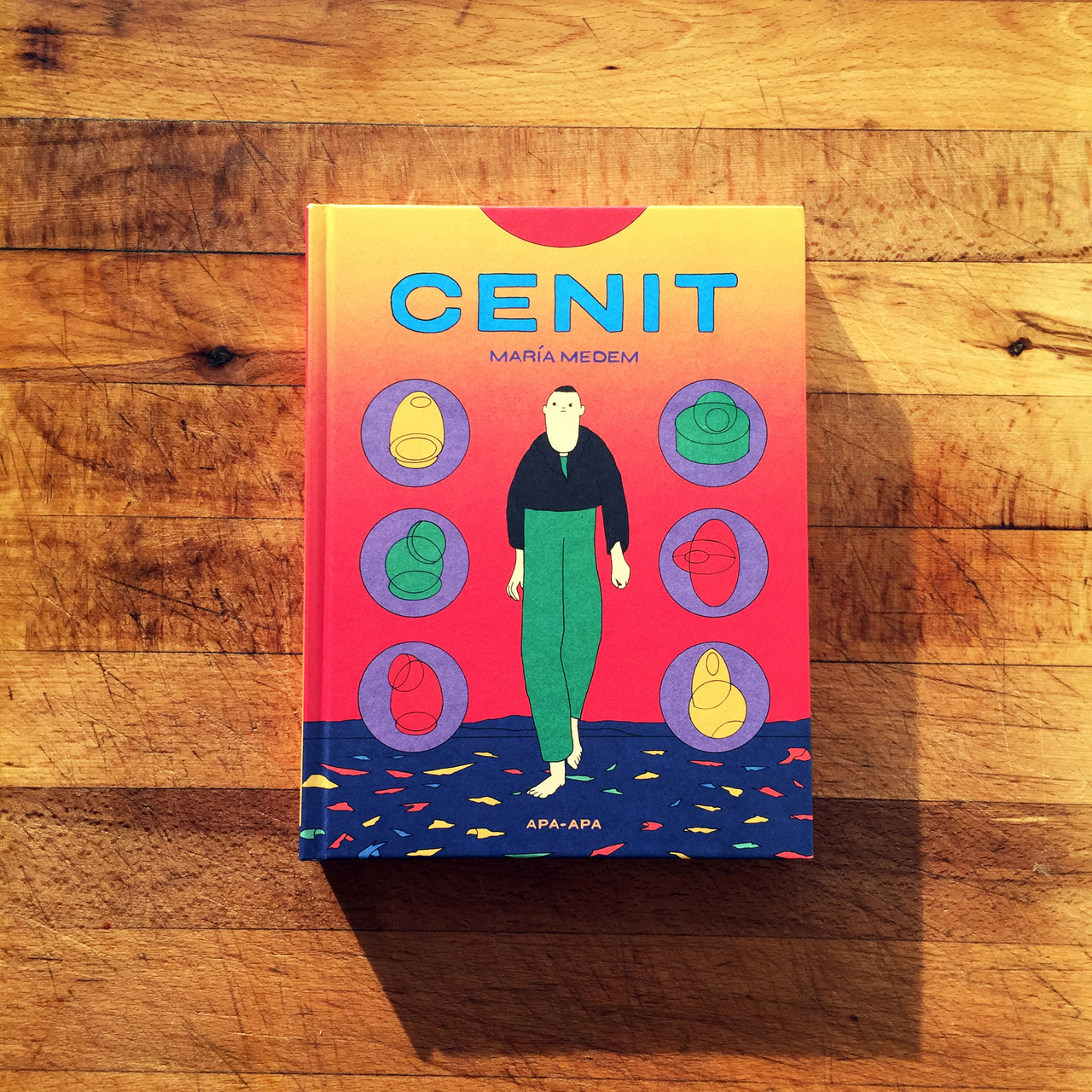 Your last comic book, Cenit, is out. What is it about ? Any English translation coming (please) ?
It's about two sleepwalkers. They meet every noon to have lunch and chat, none of them knows what they've done the previous night -in case they've done something- and each of them feels this void in different ways. There's a lot talking and every day life in it, together with suggestive scenes of dreams and thoughts. I was really interested in showing the strangeness linked naturally with the daily. And yes, I really hope it gets translated but we don't know yet! Let's see.
Is it the first one ? Are you happy about it ?
I published another book, Satori, with Terry Bleu this last spring, but it has 60 pages. This one is much longer, almost the double, so yes, I think it's my first truly long comic. I'm really happy about it! The edition is really nice as well, Ireckon. Although it was a lot of work the publishers have helped me a lot though the process and have make it less tough.
What is your favorite comic ?
This is a very hard question! One comic series that has surprised me a lot was Generous Bosom by Conor Stechschulte, published by Breakdown Press. Is really gorgeous!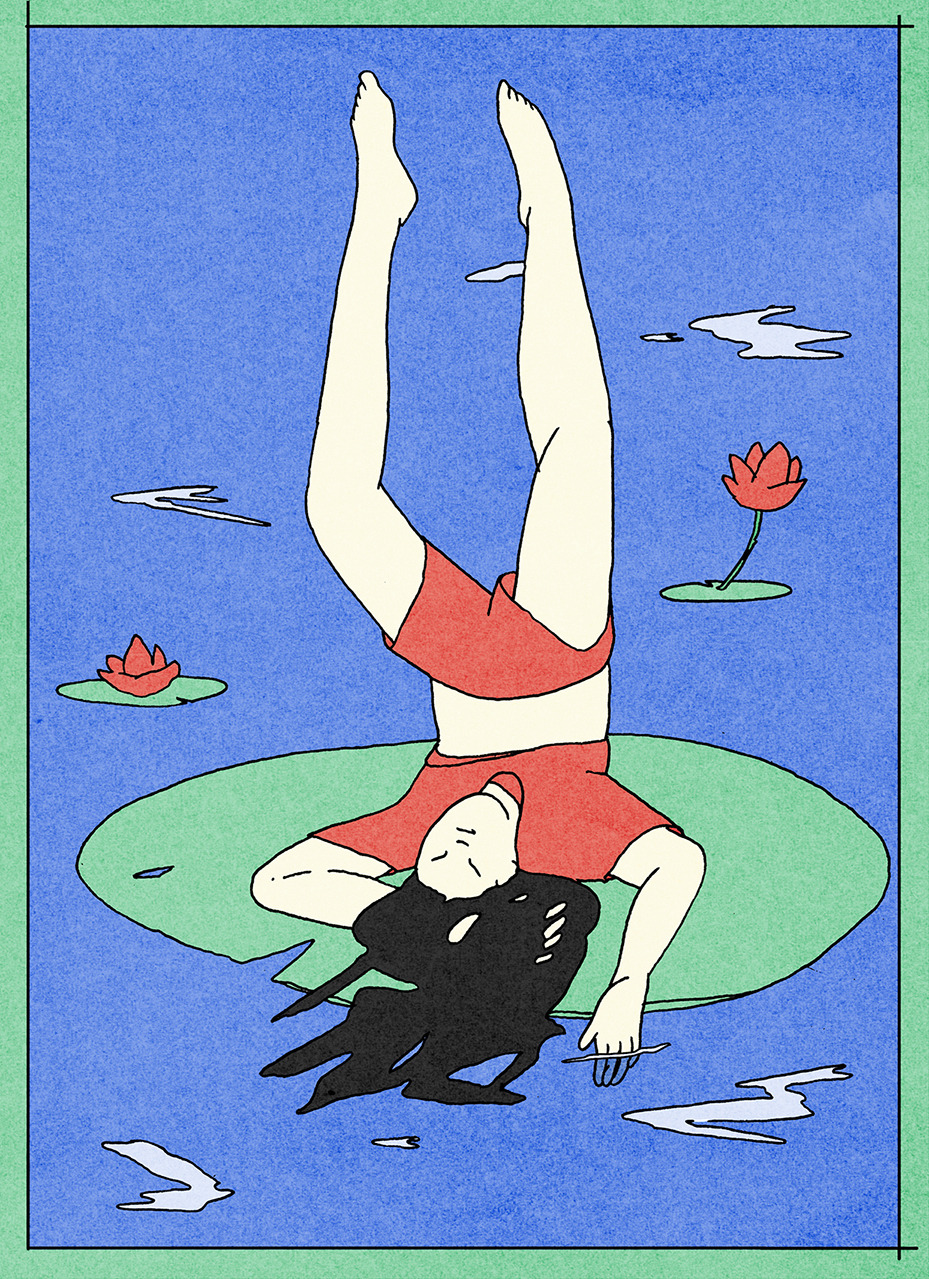 What would be your dream project ?
I don't know! Doing zines with a lot of budget so I can create crazy editions and also projects related with music, which are perhaps the ones I enjoy the most. Interventions on architecture or landscape would be something that I will love to do as well.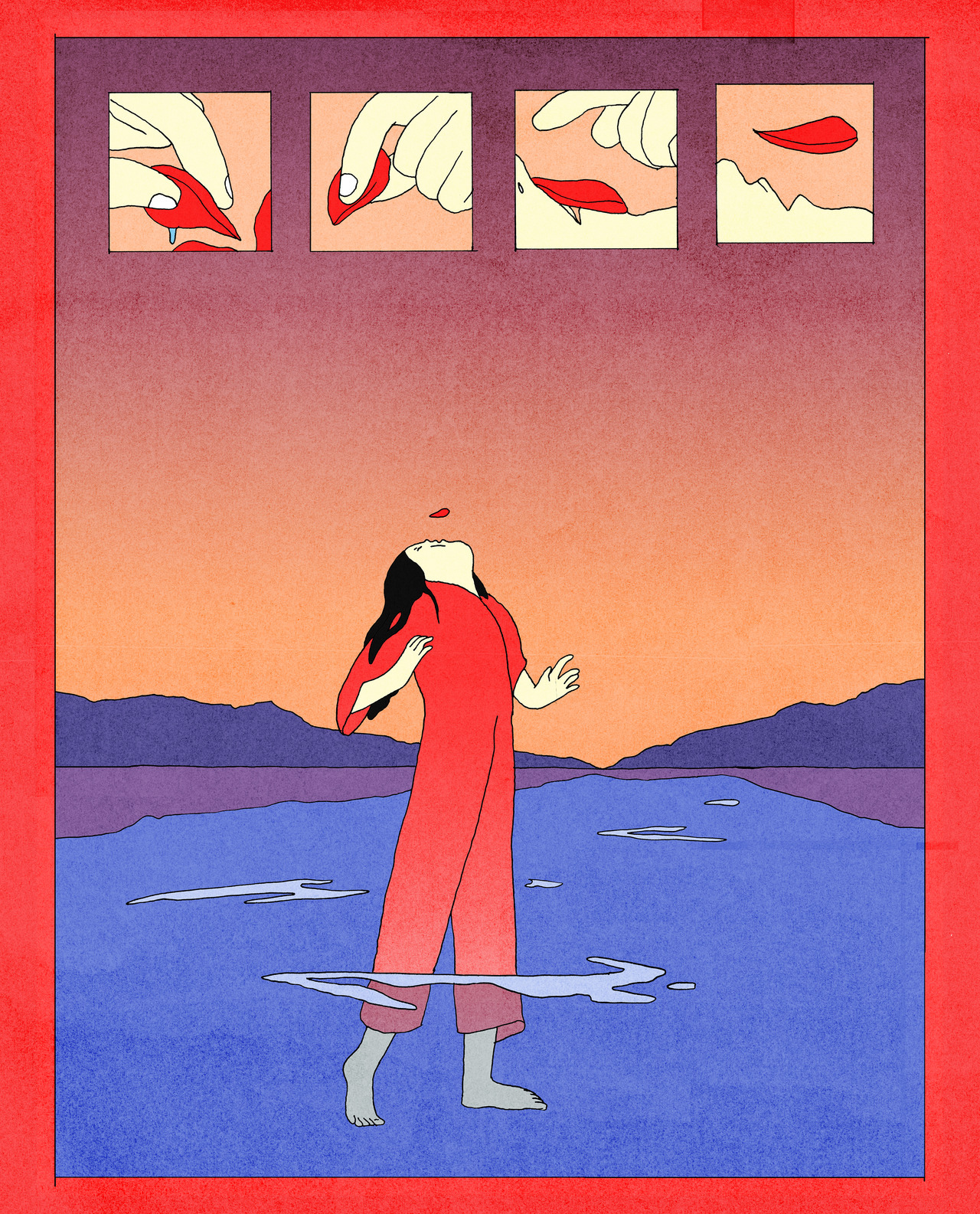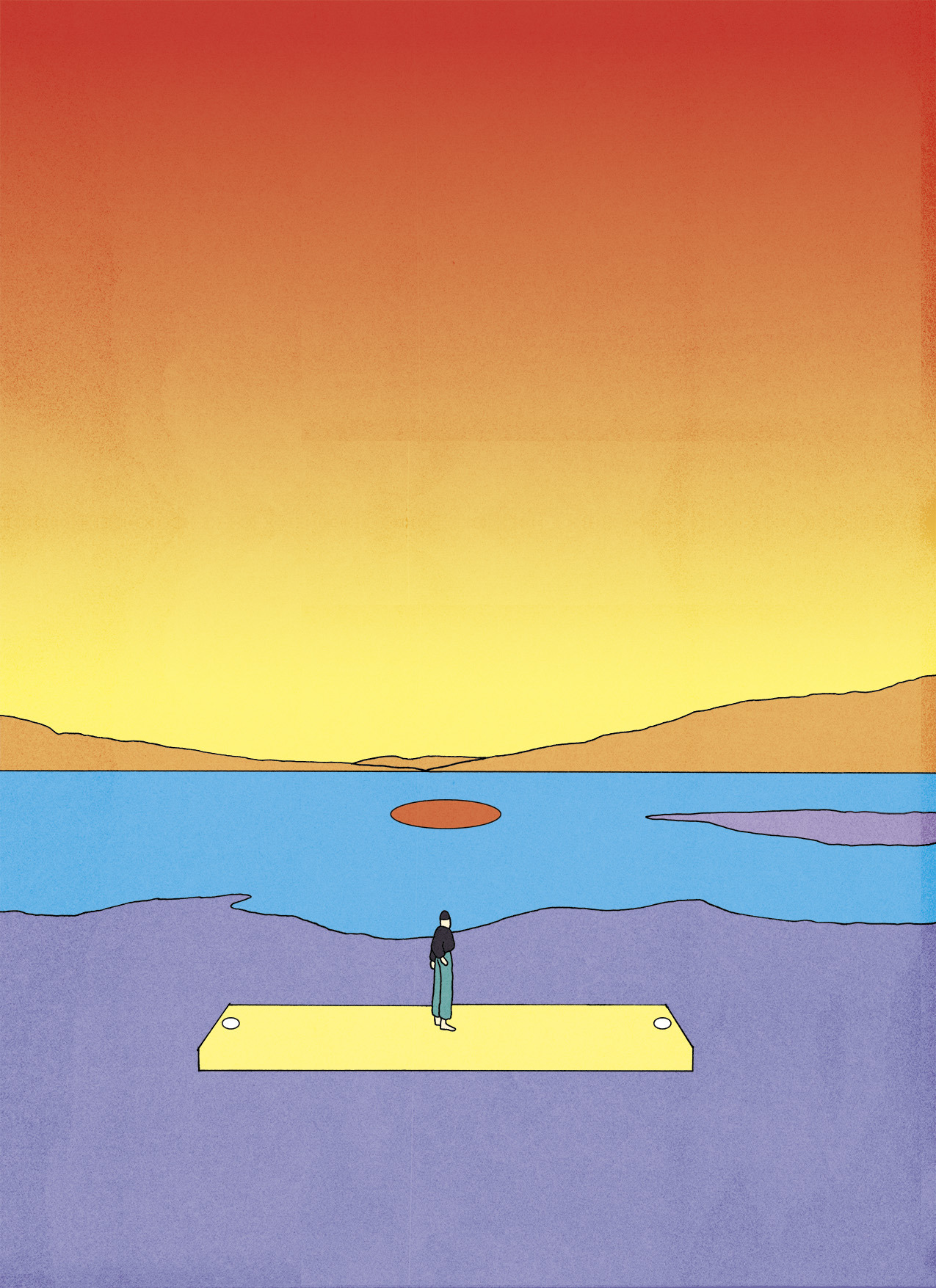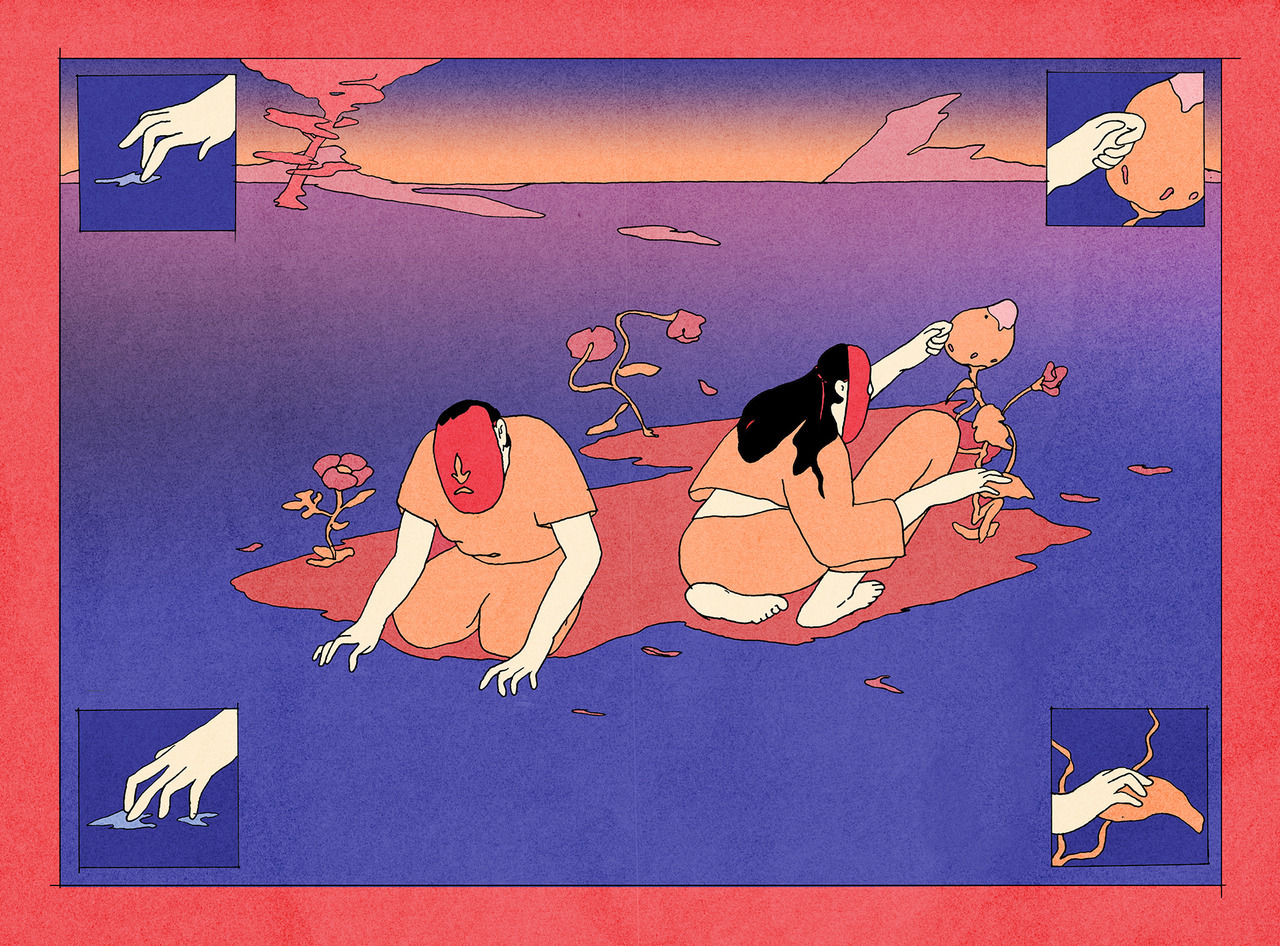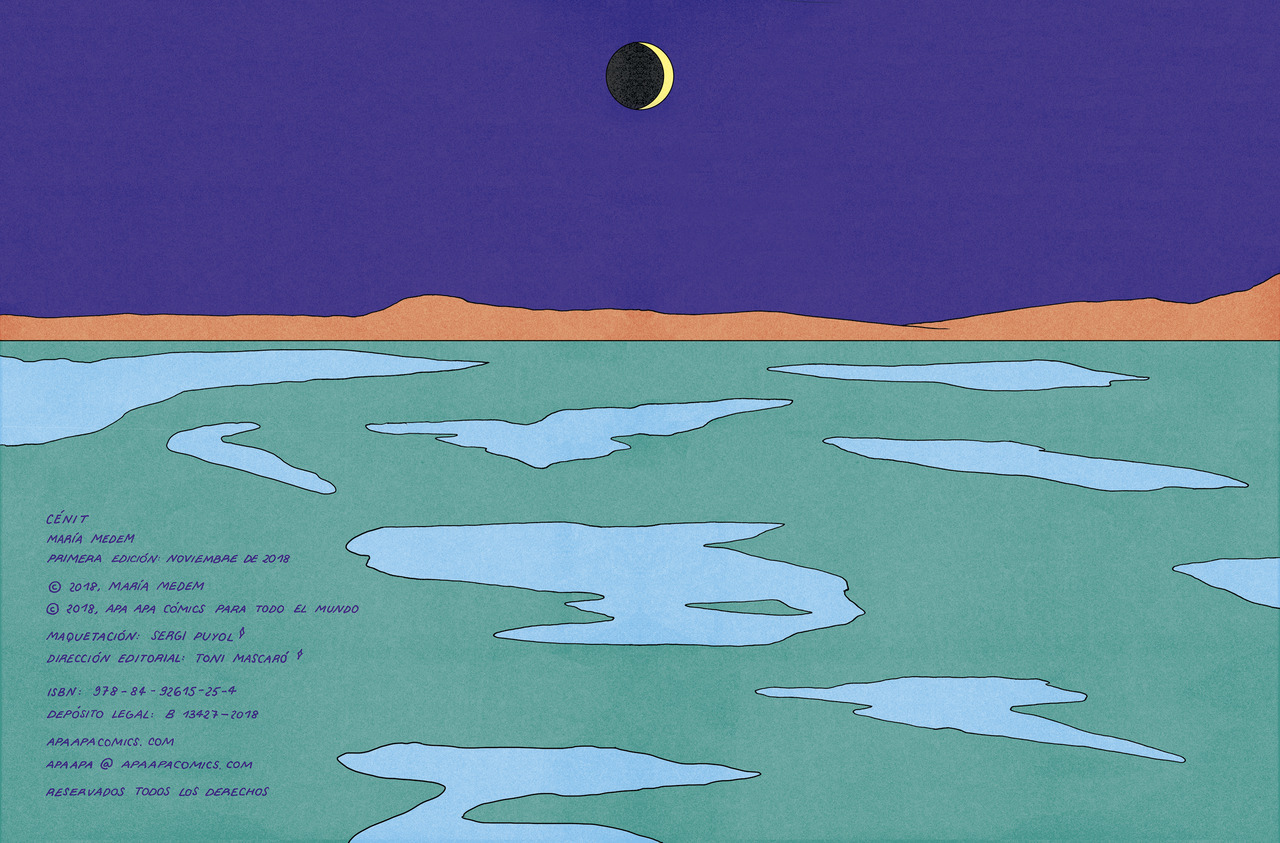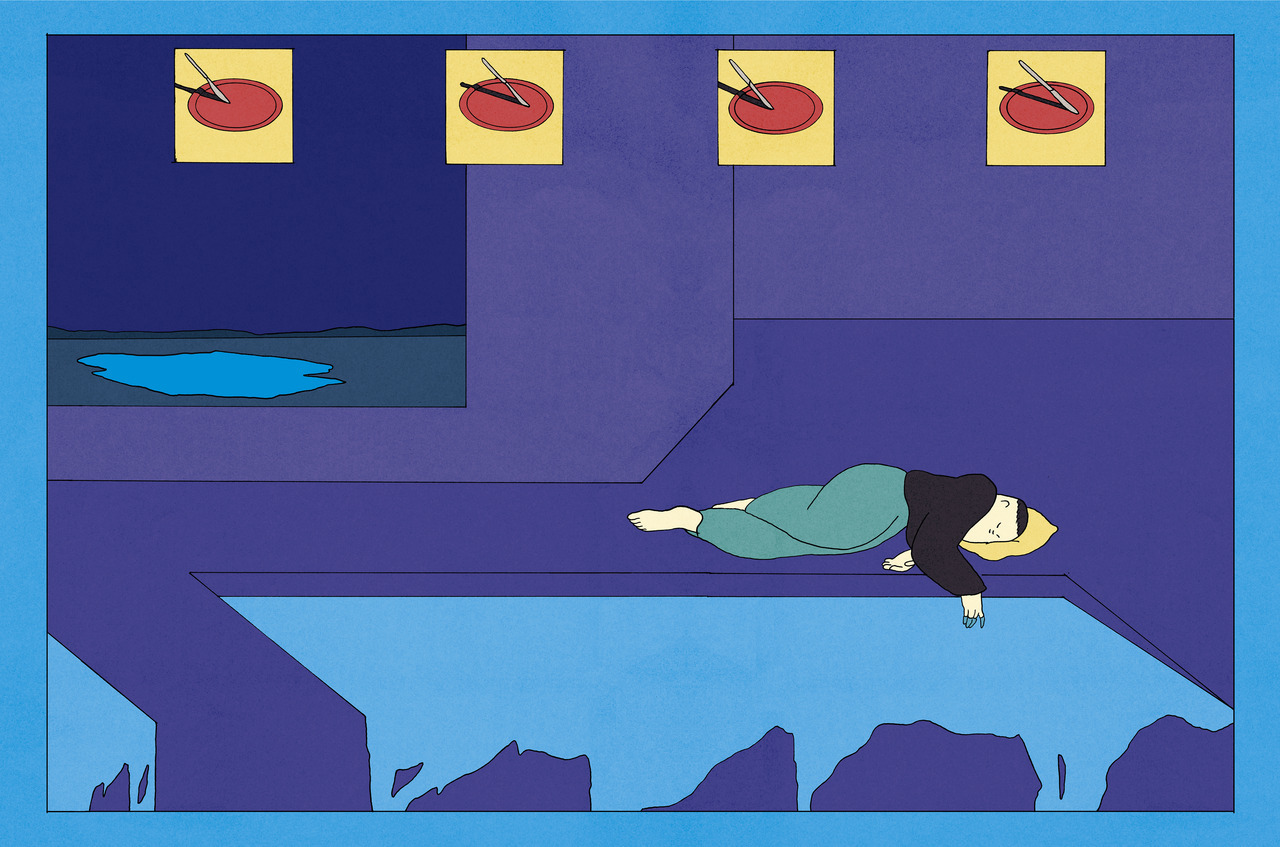 To check more of her works : Maria Medem