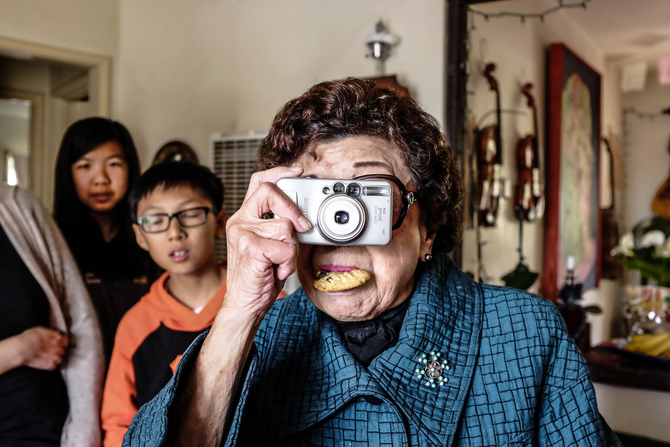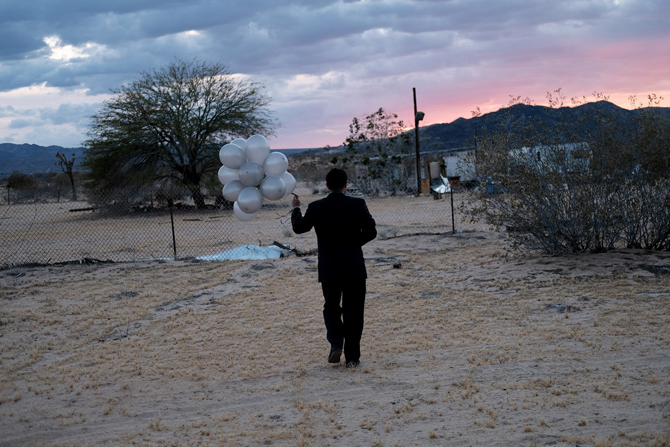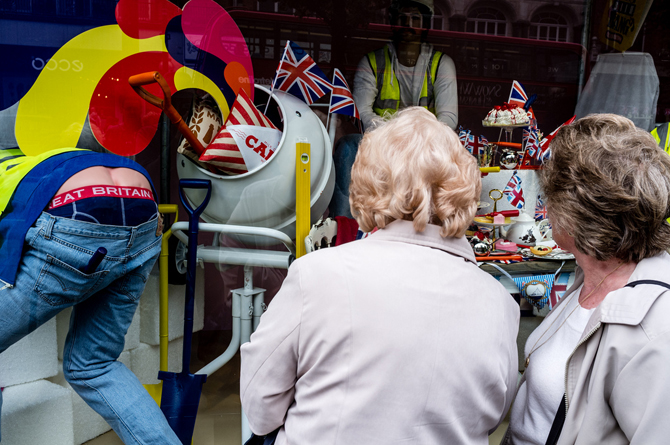 Where and when were you born?
In Brooklyn, NY 1943 before it was cool  to be living there.
Where are you right now?
At a coffee cafe across from my office. I still work as a psychiatrist.
Give a 2 songs to listen to while watching your photos.
I am a big fan of Leonard Cohen..so how about Anthem and Everybody Knows but any of his songs would work.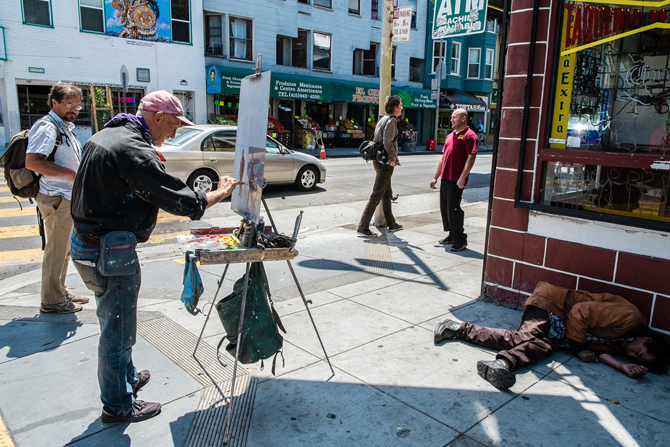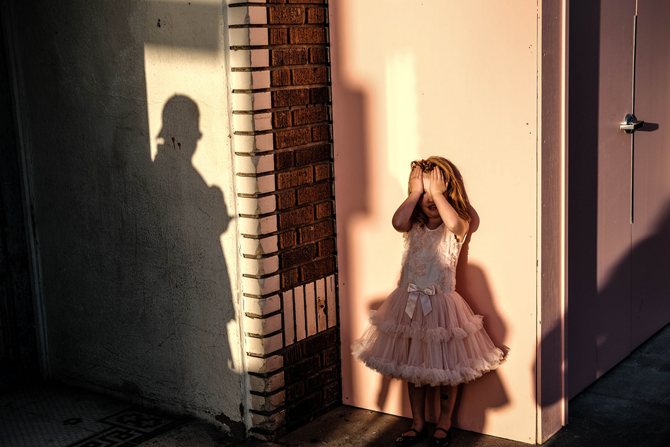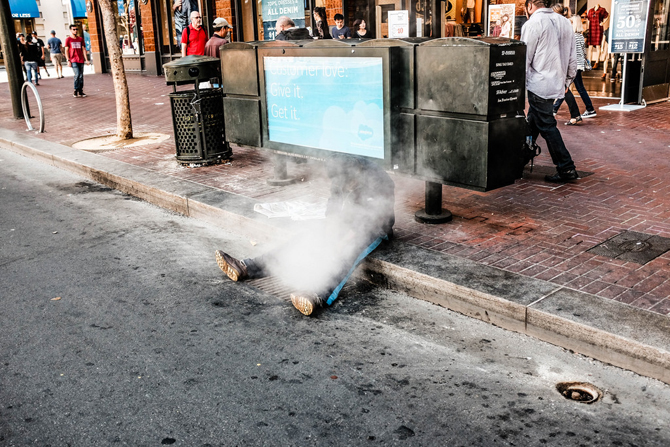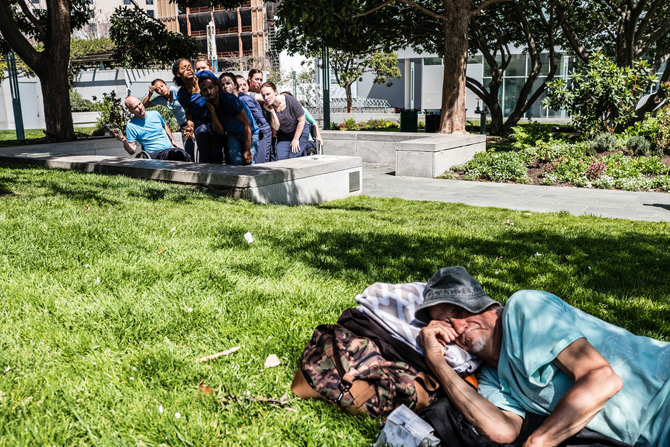 What's the background of this image? [see above]
My style or goal is to find images with a surreal storytelling bent. I don't aim to document life and carry my camera everywhere with the hope of something interesting showing up. This was is a park in SF right across from the modern art museum that I visit often.  Certainly odd and surreal enough it got into my recent zine People of Earth.
What camera do you use?
Fuji XPro 2 with a 35mm equivalent lens.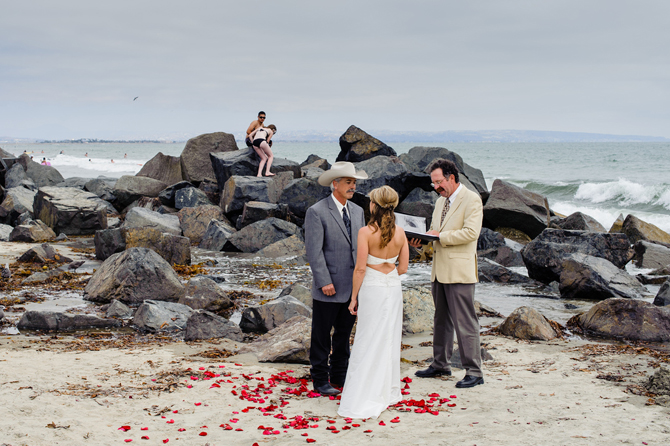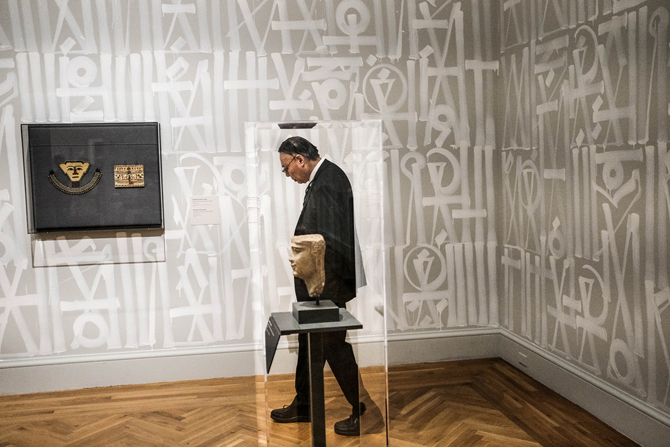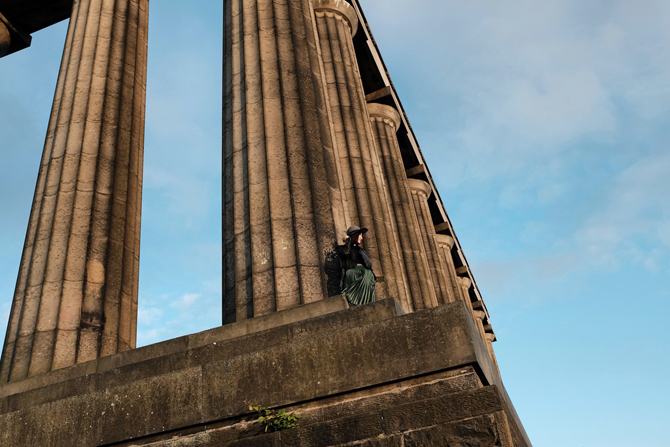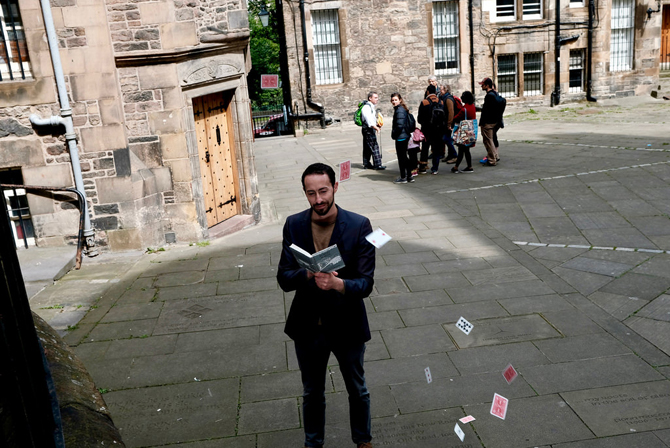 How did you get into street photography and is there a specific intention behind your work?
Over 10 years ago I got fascinated by the possibilities of photography.  I've been a fan of the surrealists, can't paint or draw, and so finding scenes in my life with an odd, surreal, and story telling look to photograph attracted me. All my photos are unposed and unplanned and that works with my inability to artistically plan something creative.
Is there a link between your work as a psychiatrist and what you look for and shoot in the streets?
In my psychiatric work, I rely a lot on intuition and being able to read interactions well. Likely that helps with my shooting.  But the links, if they are there, are more in my unconscious. I was attracted to the odd, surreal, otherworldly looks of life before I became interested in psychiatry.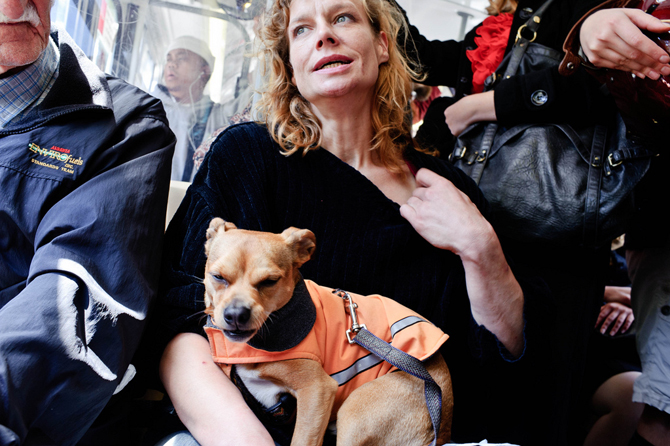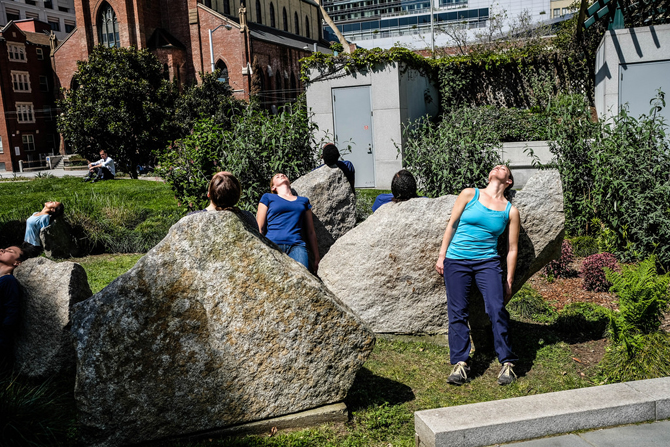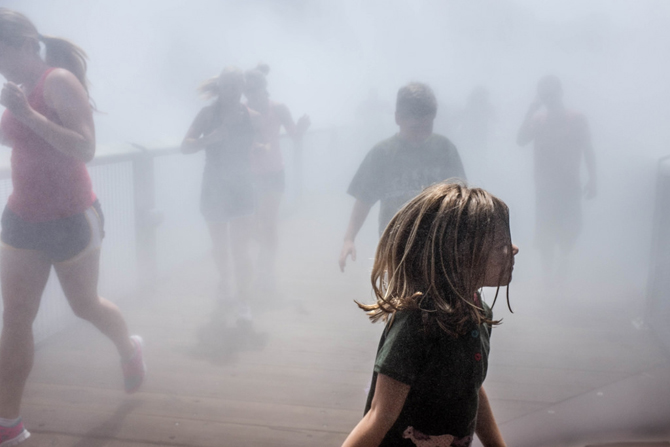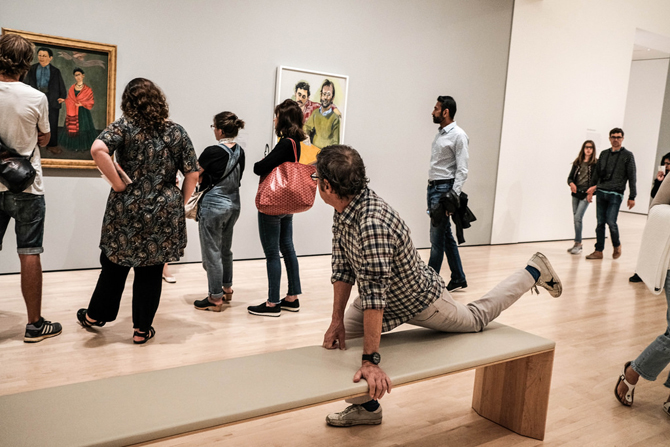 Can you tell us more about your zine 'People of Earth'?
People of Earth is a compilation of work from the past three years.  As usual I am attracted to finding scenes that might convey a surreal or strange story. I looked for a title that might convey that. My son wrote the short statement "Jack Simon photographs the people of earth, a planet he has inhabited since 1943. These unposed images of terrestrial life were taken between 2013 and 2017. By the way, it is almost completely sold out. There are a few left to purchase here.
Is it easier nowadays to find 'scenes with an odd, surreal and storytelling look' in the city or was it once?
No, I find it harder but not for any change  in the environment.  I'd like to find fresh "stories" to tell. So for me it becomes more difficult and challenging not to be repeating myself.
What are you going just after having answered to this final question?
I will see another patient in my office.
Thank you Jack.