Hi Frànçois, how would you introduce yourself?
I'm a french songwriter , I'd like to be perceived more as a sound explorer.
What are you listening right now ?
In a car listening to Bob Dylan.
How did you get to what you are currently doing?
The life style of a wandering artist seemed to be the one that matched my mood the best. Although recently I realize I had put maybe too much of my energy in that one and unique direction, leaving aside the more current concerns of home settling , relationships and family .
What can we find in your head ?
A fast and messy current of ideas that is being channeled by simple concepts of pleasure and generosity.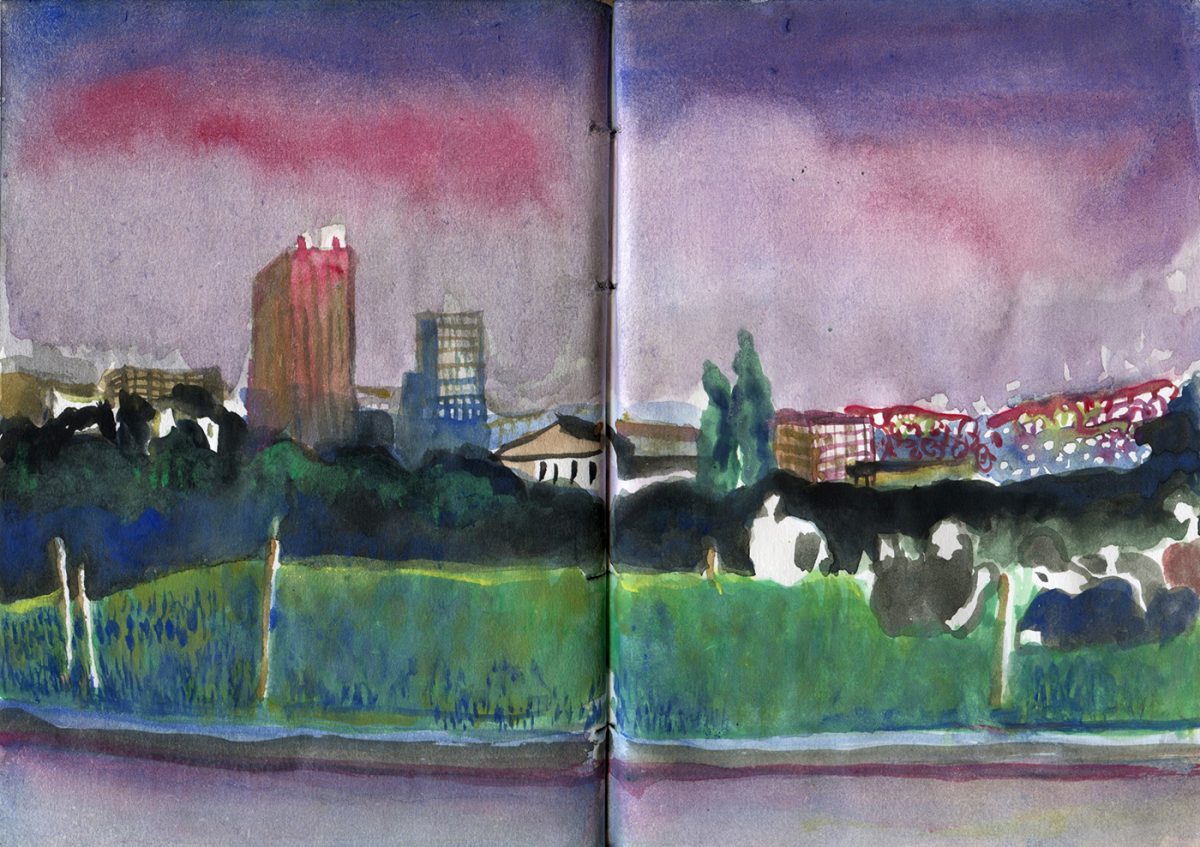 Buttes Chaumont by Fràncois
You recently decided to start a solo career, can you tell us why?
I wouldn't say I started a solo career. I dont do more things on my own than I did with Frànçois & The Atlas Mountains. F&AM has always been an open band with lots of changes. Only since "Piano Ombre" I had the impression the audience had expectation toward that project that couldn't fit my personal patience and open-minded taste. The line-up changes because I want the band members to be doing it for pleasure. When I feel my band partners need to focus on their own music we re-organise accordingly.
I myself need more varied kinds of musical experiments than the solid shape of radio singles. My aim was never in-your-face showoffey performances . All I want to do is explore the natural process of music resonating to people and situations. That can take many different shapes! Therefore I redesign band names and projects to access wider artistic freedom. That said we're meeting with 3 Atlas Mountaineers this autumn to reshape F&AM live energy.

Do you have other projects currently or to come?
Tons! I did a collaboration with Gnawa musician in Essaouira. I took part into a multimedia concert called Beaux Jours initiated by Adrien Soleiman & Halo Maud, for which we rearranged french songs on the topic of joy & happiness. I'm doing lo-key chilled performances with live drawing with Charles Berberian. I'm waiting to hear back from video production to do a music film with touareg Imahran. I recorded the premisces of an album on cassette four track with young rock rockets Lysistrata. I also play live and move around in a contemporary dance piece with Taïwanese choregrapher I fan-Lin.
There's the project around Charles Baudelaire Fleurs Du Mal. And I have a sparse collaboration with electronic producer Seb Forrester that we will perform on the Quentin Kool / Collectif Sin sound system on sept 7th , that might bring more, we'll see. Some might say I have too many lo-budget projects. I think I am super lucky to collaborate with such a wide and inspiring bunch.

Why Frànçois with a « à »?
To trigger your curiosity ;)
Can you tell us about your creative process?
Vocal hooks come first. Then I record some « lalala » on my phone . Then I completely forget about it. Time passes, days, month sometimes years. And accidently if the ideas reach the surface I give it another chance to grow . I find more chords, I add a verse. And when the necessity arises to give new rough material to a band , a sonic project, I dig into that repertoire, I pick the idea that could match the musicians the best. Other times I will just write the full song precisely in one go. But that's rare , usually pages and pages of messy notes and tons of iphone rough ideas on the constant edge of oblivion .
Is drawing as important as creating music for you?
On a very personal level yes. I have the same urge to let it out. But I want to keep the social stress out of it. I'm ok with professional stress damaging the purity of my music, because the luxury of making a living out of it balances out. But I want to let my drawing process free, naïve, untouched. I don't want to have any expectation behind it.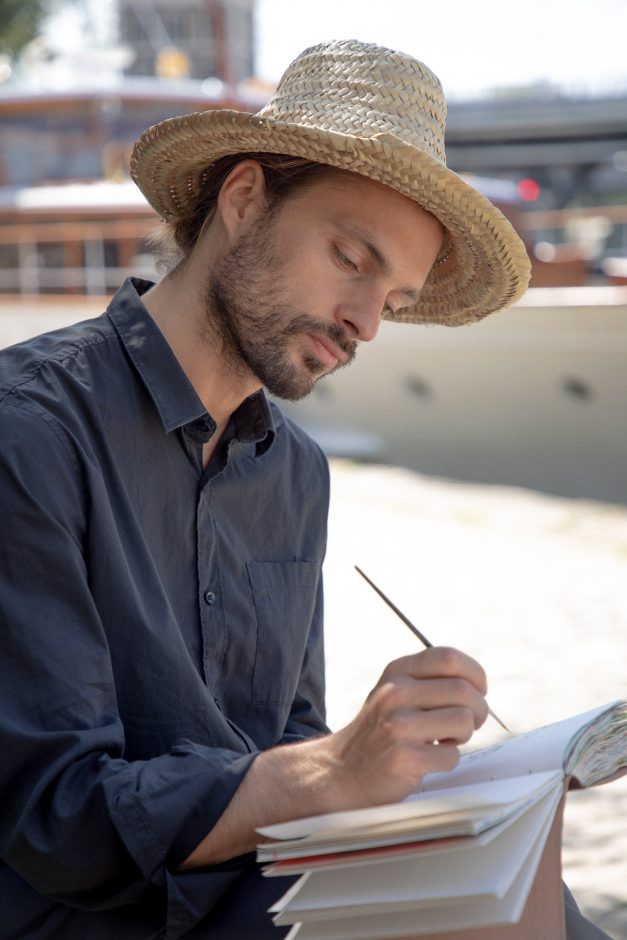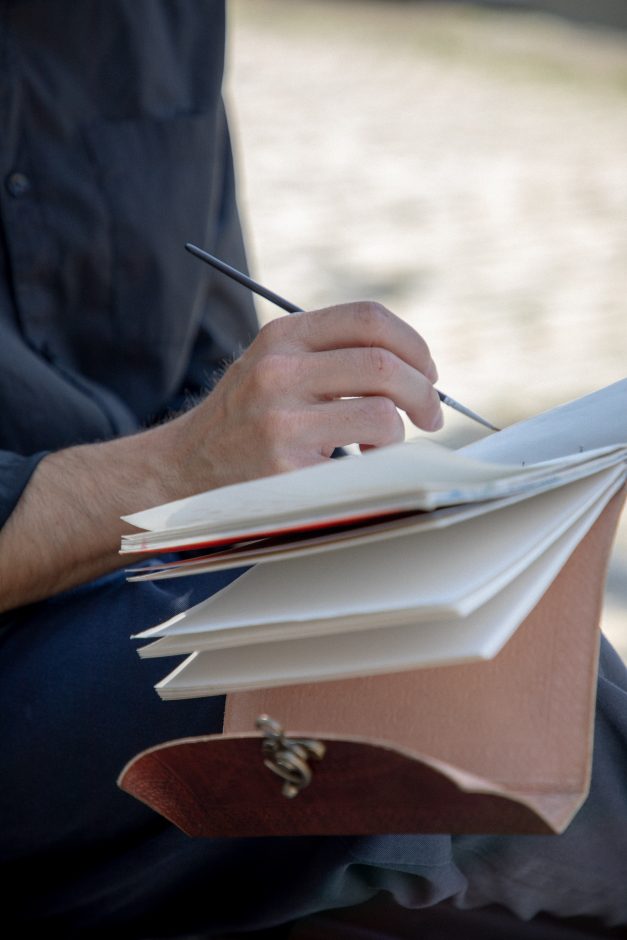 You said « the place of poetry is weak, nowadays », in reference to screens that are big part of our lives. Would you have preferred to live at another time?
I'm not sure. Living in capitalist Europe in 2019 also leaves room for personal free thinking. It's hard to share poetic bliss in public nowadays. Because violence , fast-sex & stupid grins are more popular. I'm not sure it would have been easier in older times. We are free to create and design our personal bubbles. Mine is definitely full of heart . More people should come by and enjoy it! :)
What did you want to do before, when you were a little Frànçois?
I was hoping I could help people's life for the best. Then I realized people around were more worried about themselves . So I spent all my time skateboarding and playing guitar. Music became a better way to communicate with the world and somehow was also soothing for me. So I spent all my energy on it.

What are you going to do just after having answered to this final question ?
Maybe send a few messages to some friends and tell them I miss them.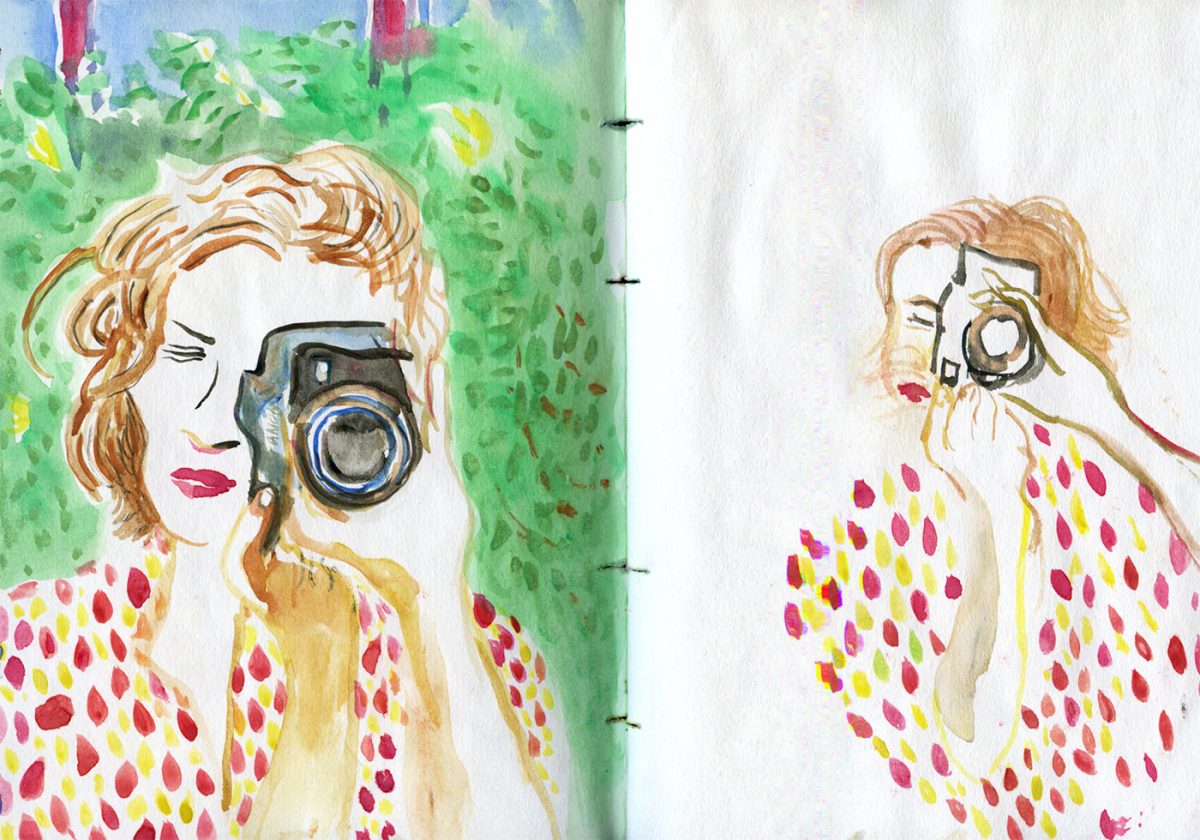 Axelle, author and photographer of this article
Frànçois Atlas is a french musician living in Paris.
You can find his work on Soundcloud, Instagram Bandcamp or Spotify.

/ Pictures & interview by Axelle Ducasse