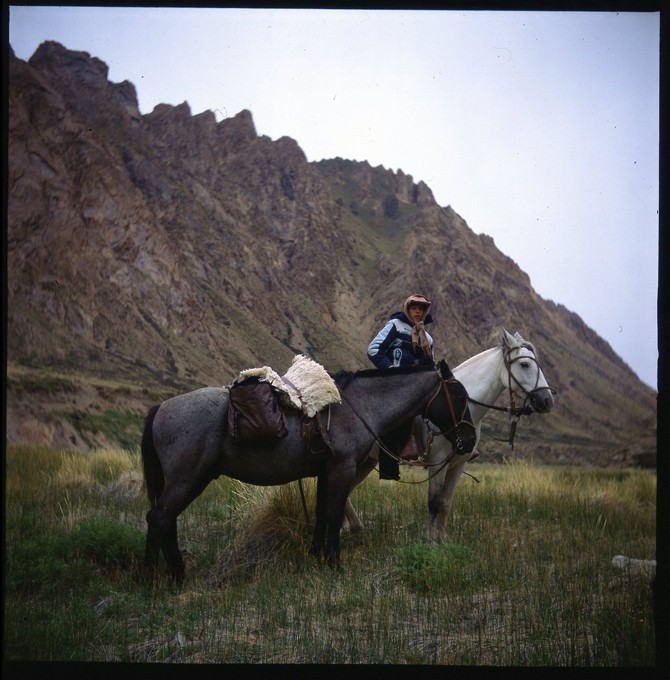 Interview of  Pablo Montllau – photographer born in Buenos Aires, Argentina in 1987.
__________________
Where are you right now?
Right now i´m at home in Boulogne Sur Mer, Buenos Aires, Argentina.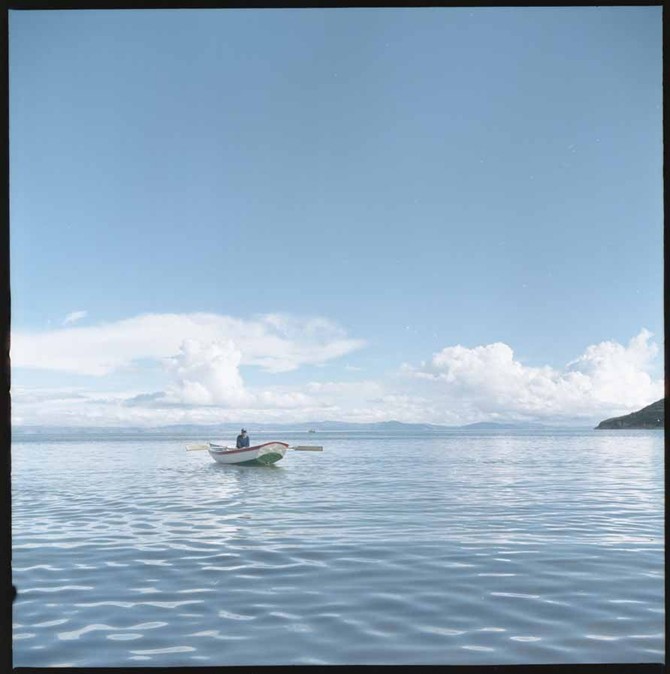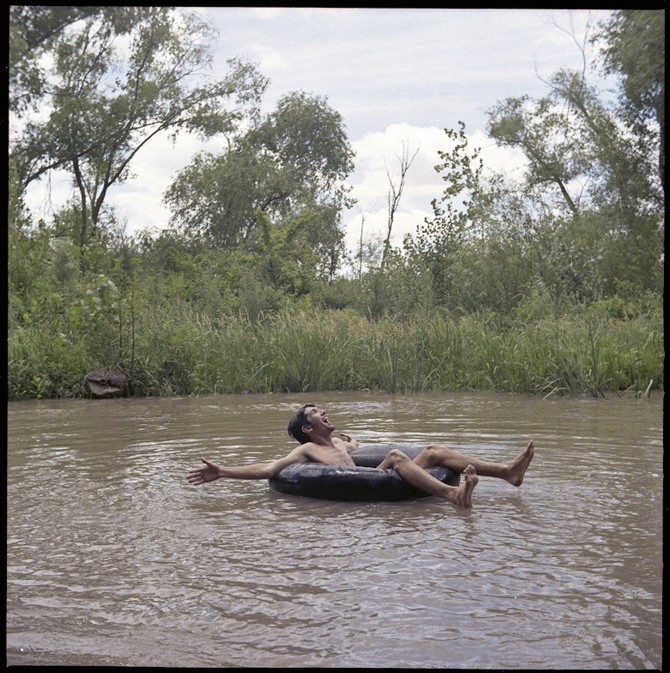 What camera(s) do you use and why these one(s) ?
Right now i´m only using a Yashica 635, medium format, 6×6.
I choose medium format and film because that way i feel more involved in the picture i take. I don´t really like the immediacy of the digital format, i prefer to take the time that the picture requires, even if it is posed of it is spontaneus, and i also like the whole process that takes you to have the picture on your hands.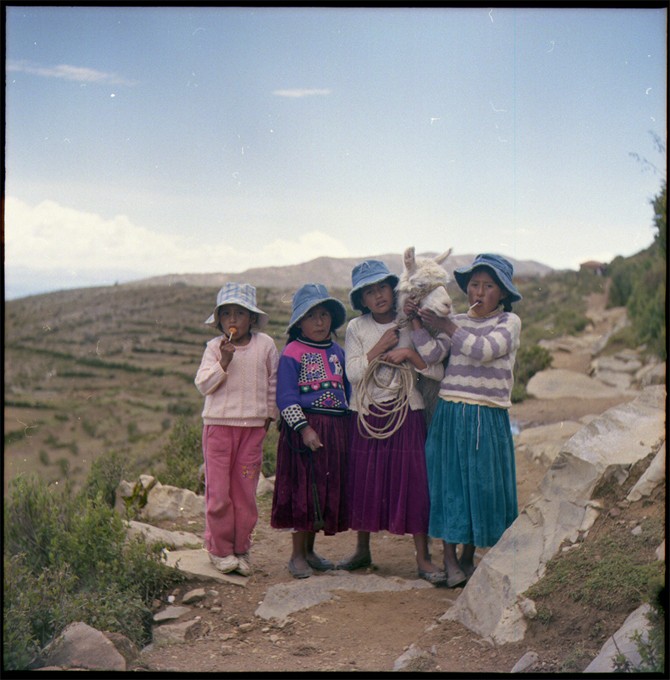 What's you favorite animal ?
Whales are pretty awesome.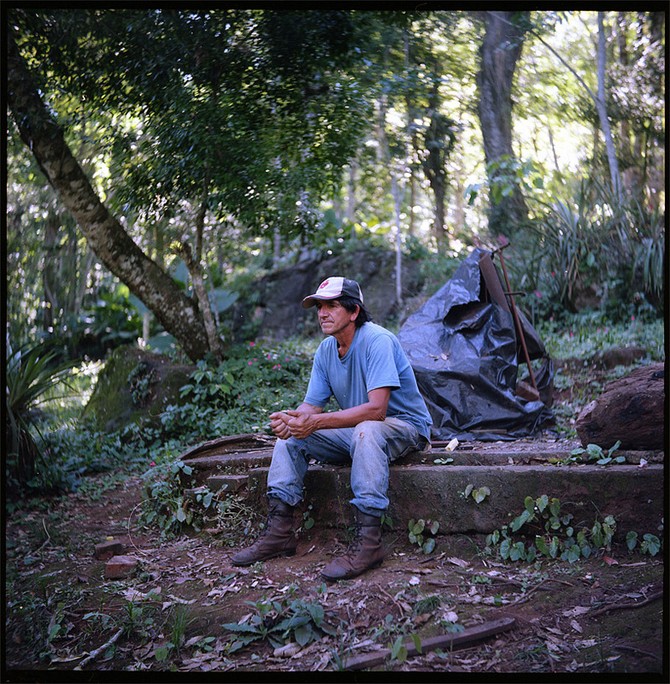 Tell us more about the background of this photo [see above]
I was working in the production of a Spanish Reality Show that was being shot in Iguazú Falls, Argentina. So we choose a very rare location in the middle of the jungle, between some smalls falls and woods. I was in charge of building a camp for the camera crew and the reporters on that place, so we build it in two days. The first day this guy appeared and started to talk to us, he invite us to have some Tereré (a traditional Guaraní drink, some kind of a cold tea), stayed and helped with the work. When we left he told me he lived near, so i offered him to work with us taking care of the camp while it was empty. He acepted and worked until the end of the shooting, he´s called Timoteo, he is a Guaraní Indian descendant. I took the picture in the location, the last day of shooting.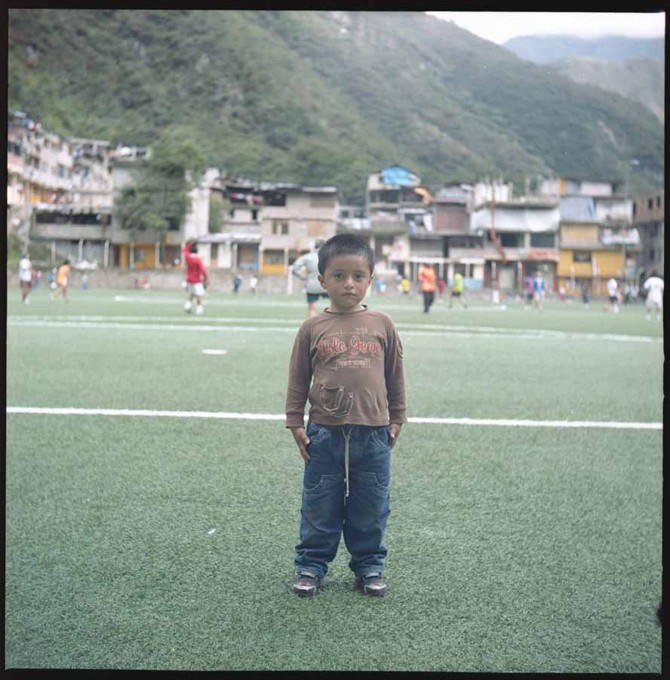 What do you like in Buenos Aires ?
I like the outskirts of Buenos Aires. Some places look like they were trapped in time. From the City i don´t like almost nothing except that kind of obscurity that you can find in the streets at night.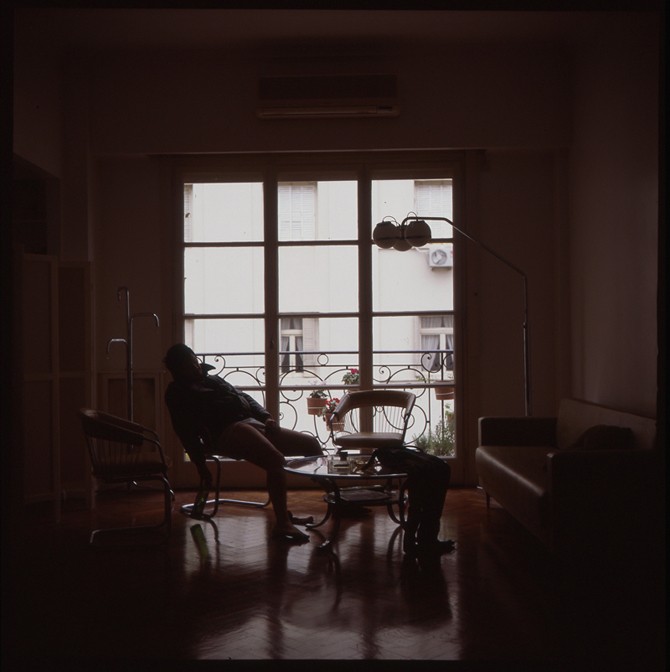 What are you going to do just after having answered to this final question ?
Re check the whole e mail, translate the answers using google translate to see if they´re ok and press SEND.
Thanks Pablo !