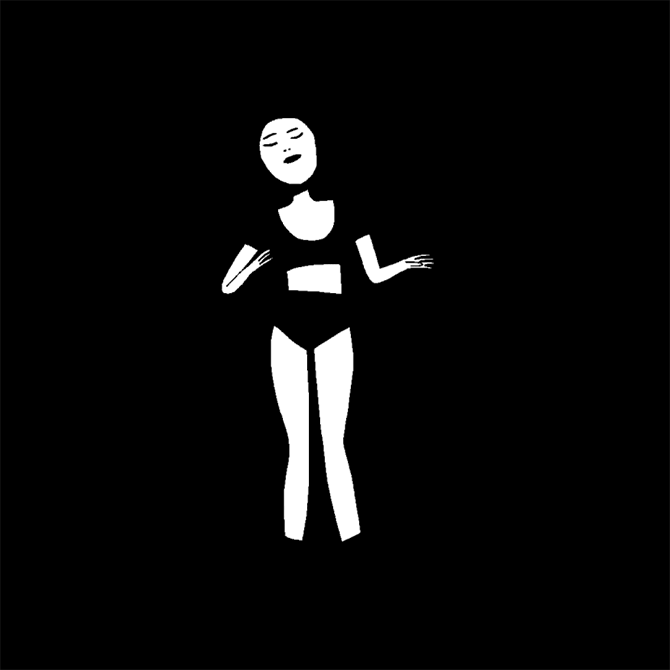 Interview with Loup Blaster, illustrator/animator from Northern France.
__________________
Where and when were you born?
I was born in Calais, Northern France, in January 1992.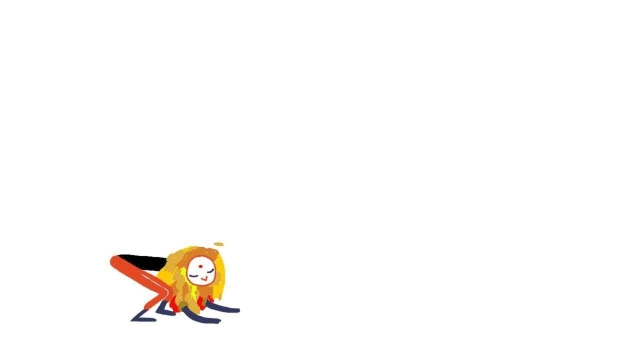 Your visual universe has a really peculiar tone and seems limitless, I wonder what can we find in your head?
Thanks :> In my head… Lots of different things, it is like an attic. With boxes, where I keep memories, inspiration, thoughts, dreams. It is probably cosy, with stuff hanging from the ceiling, and light bulbs, pillows and blanket. It's messy. Some things are probably hidden or not accessible consciously.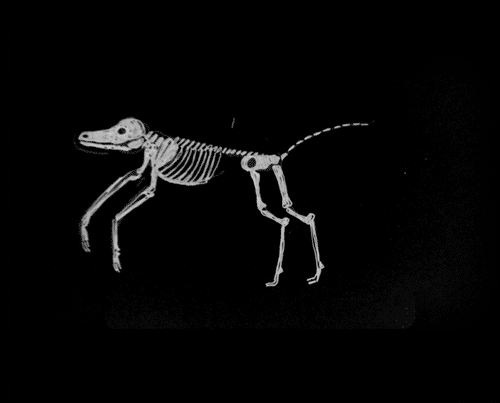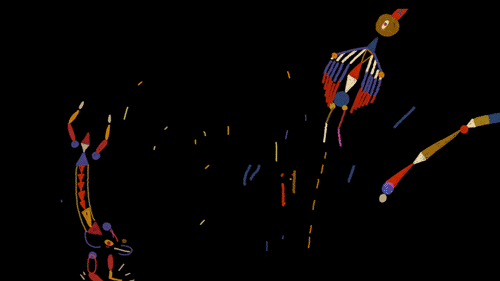 How do you spend your days?
I take a good breakfast, I ride my bike to my workspace, answer to my emails. Then I work, mostly I do illustration or animation. I like to use paper, painting, "real tools".
I play the piano, hang out with my cat. I cook, see my friends. And I listen to the radio a lot, everyday almost all the time ! News, cultural, nature, science or philosophy … I'm concerned by other things than animation or illustration.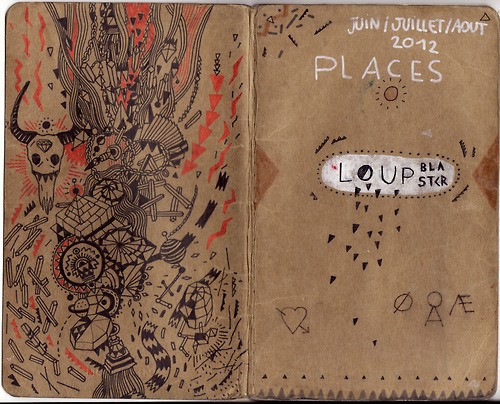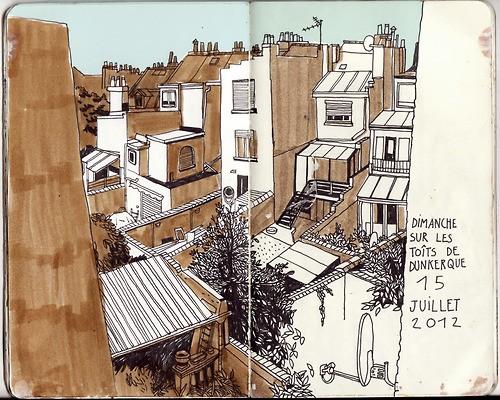 How did you get into creation?
As many illustrators / animators I draw since I'm a child and I never stopped. Then I went to an hight school in Roubaix, (also in Northen France) with a speciality in applied arts. I graduated, and was accepted to the animation course in the same school. It's a 2D class, both traditional and digital. And I also had a passionating cinematography course with Alexis Hunot.
Then I had a year in Erasmus in Norway. In the little town of Volda, in a wonderful fjord off the west coast. The animation department of Volda University college is run by Dave King and Andres Mänd. That was a year of experimentations and I can say, a turn in my (young) life.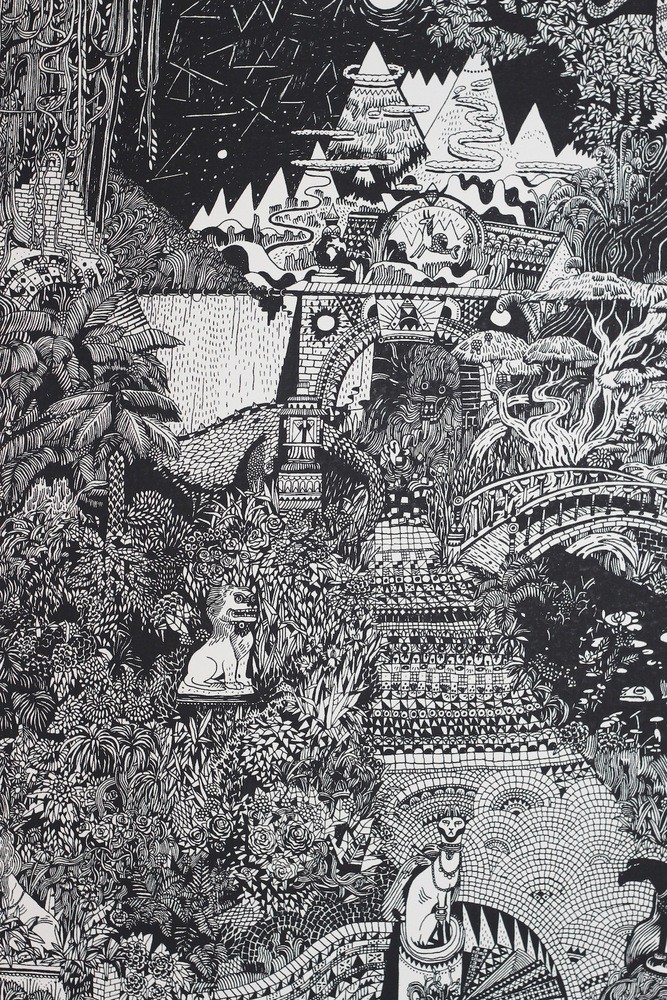 Is this passion became your full-time job?
Then yes! It became my full time job. I'm stubborn, and passionated. I can't list all the things I wanna do ! Even on very different fields, I love to experiment. I think, that's why after Norway I decided to focus on my own projects and not study further. Even if I was only 20.
I wanna take a different, unexpected way. I don't know where I'm going but I always know where I'm from.
It's exciting.
Can you introduce BBBlaster, the project you created with Dalkhafine?
BBBlaster is a project I started in Norway in March 2012.
I never understand why most of the VJing people get to see is cold abstract 3D, or movie loops. I thought I could bring something special, warmer and playful.
So I did a one week workshop where I experimented and painted on very tiny sheets of papers. Little shapes, abstract things and dragons.
Then in june I went back to France and Dalkhafine joined me during the winter (She is now living and working in Montréal).
With this project, I'd like to bring animation to people that are not so used to see animation, show them another side than the industry.
Also, I wish it can inspire other animators to try other medias, and bring a visual mix on the same level than music.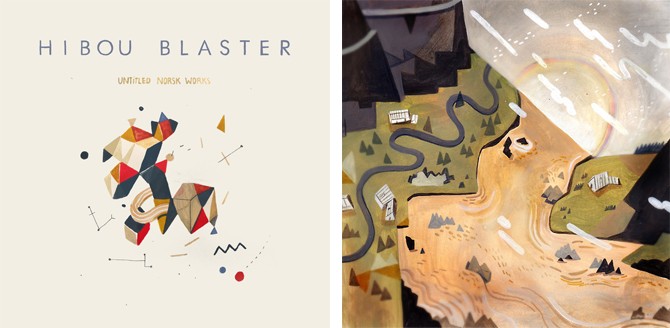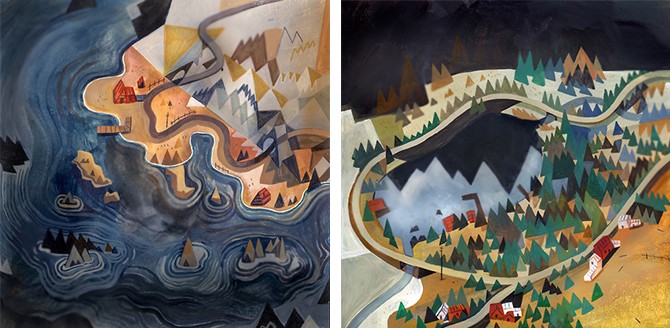 How did you get in contact with music producers, Numérobé and Hibou Blaster?
Can you tell us more about the projects you have with them?
Well, we're all from Calais ! Which is a small city with a special creative energy.
We have been friends for few years now. I used to go very often to the theatre, to concerts and to the cinema with Numérobé.
And Hibou went to the same art school, he's like my brother !
We want to link music and visual as tight as possible. We try to bring the audience in an hypnotic, bass, melodic travel. Numérobé and Hibou draw the sound and I translate music into imagery.
I also work on illustrations for their covers, posters, etc… We want to bring something more, another dimension to music and animation. I like to describe it as "sound and visual landscapes".
But it is also important to us to let each other grow each on his side. Hibou moved to Caen, and is studding fine art. So now I'm working more closely with Numérobé. We have few gigs coming in Northern France.
You created a really nice music video for a song by Numérobé called Lighthouse (see above). Can you explain us the creation process of this film?
Lighthouse is a track Numérobé first played during a live show in Lille. I felt transported by the mood, and asked him to send me the track. He gave me a very early version that changed since, but the mood stayed the same.
I moved back to Calais in July and I set up a workshop in Hibou's family house.
I wanted to use stop motion, so I started to build shelves, objects, tiny paper books. I was also doing sketches, very messy storyboards. I worked on the mood and let my mind dive in the music. To me, the track has a warm and anxious mood. Both bright and dark feelings. And something circular, in that time I was very into space and science things.
I didn't write a story, script or not even a precise story board. But I nailed on the wall a lot of drawings and pictures, notes. It took 3 months to set up, from July to September.
I build the puppet with my father, with a copper armature, welded. My dad is a luthier for wind instruments so he helped me a lot with technical aspect.
Then I took a break to Norway, at the end of September, to clear my head. It was for the animation festival where I gave my first lecture, alongside with Hibou Blaster.
I get back to Calais and I worked really intensely during October. It wasn't easy to make a stop motion film this way, I've never really done stop motion before so I had to solve problems on my own. I had many doubts, but when I started and see my character moving, it was suddenly there, real, alive.
I animated with photoshop on the top of it, to bring a more living aspect to the character's look.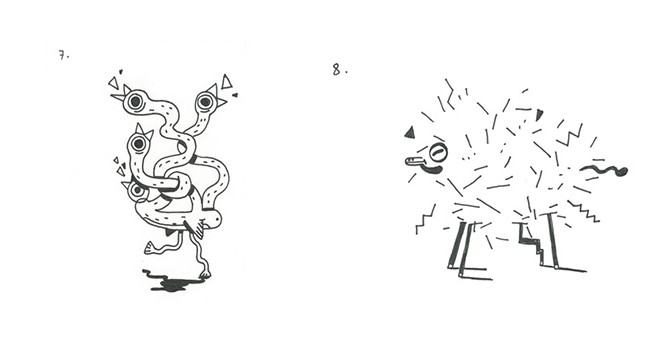 What's next for you?
I'm moving back to Roubaix, I wanna do more illustration and screen print, set up an online shop.
We have few gigs with Numérobé, in Northern France. And I'm going to work on my first short film, not a music video! It's something I really really, really want to do. Also, I'll probably travel to Belgrade in Serbia to visit my older sister and fill up a sketchbook.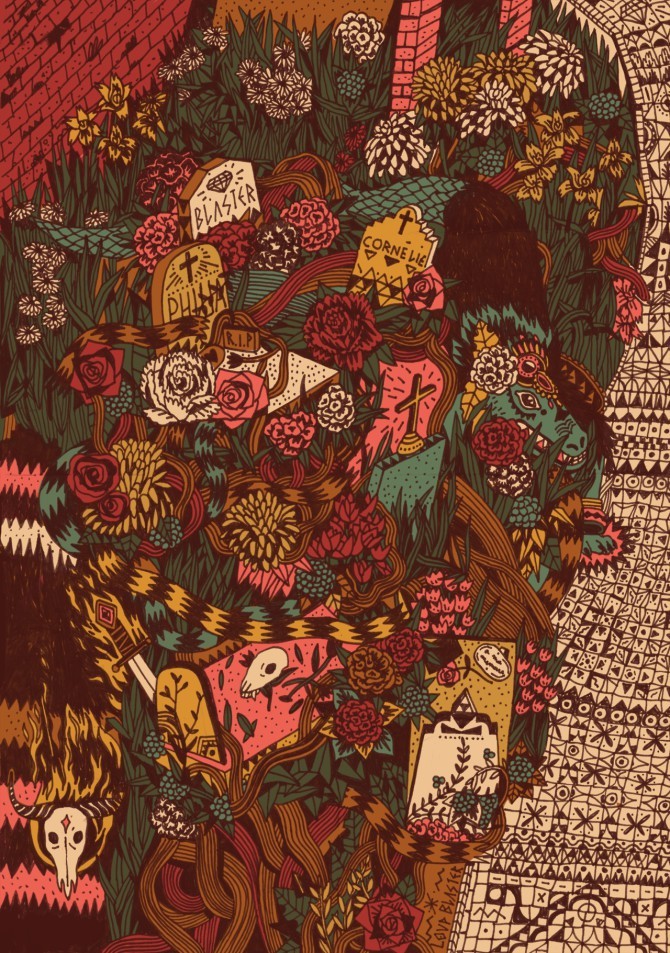 What are you doing just after having answered to this final question?
I'm literally working on my room, so far I took off the wallpaper and now I have to paint it white. I wanna make it an inspirational room, where I'll keep my little collection of artworks, art from friends, post cards, books and my sketchbooks on a shelf. You know, like this attic in my head !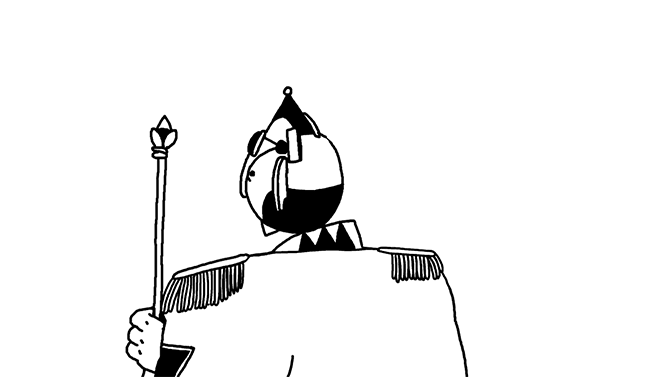 + loupblaster.tumblr.com
+ on vimeo