Can you please introduce yourself?
My name is Anna Breit and I am a photographer from Vienna, Austria. I work between the fields of contemporary photography and fashion photography.
What are you favorite things to photograph?
People rather than things.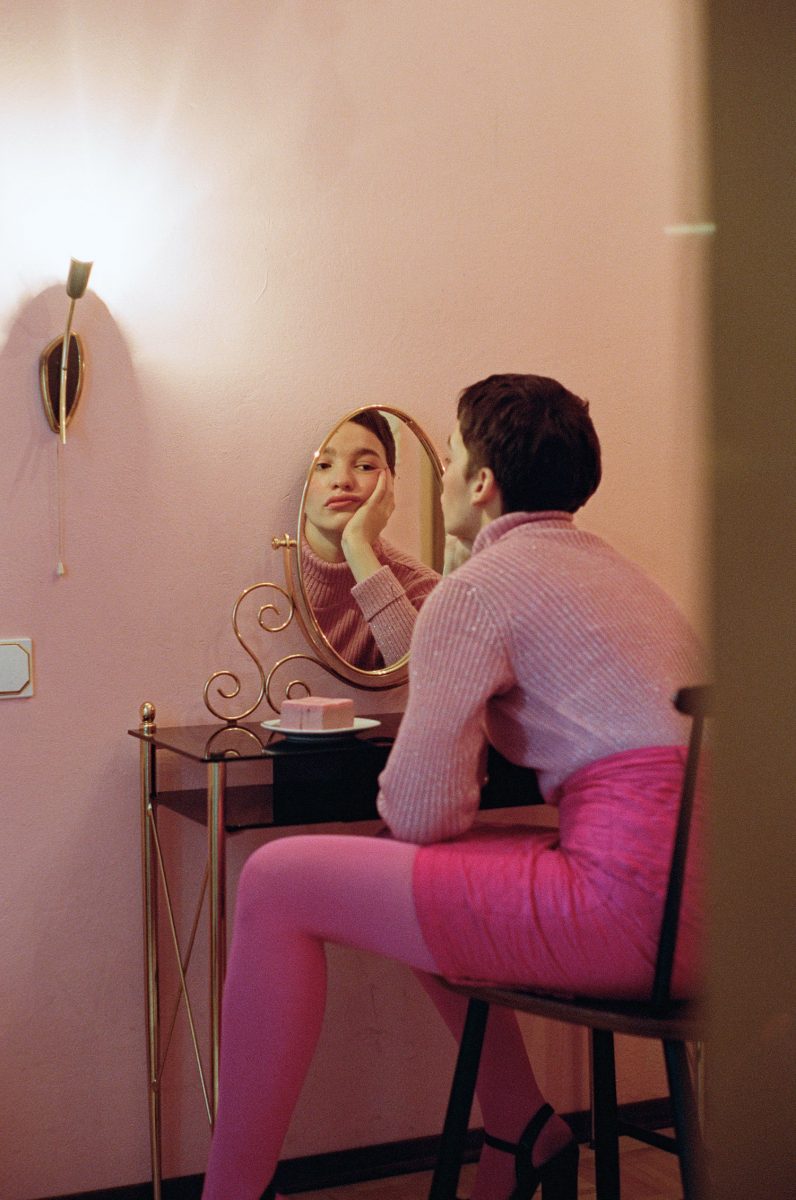 What do you like about doing photography?
My work is very personal and it allows you to see things I chose to show you: my reality, or at least the reality I created.
I think that is the interesting part about photography – not trying to capture reality, but to work with it, recreate it and tell stories with it.
I also like that I can decide how I want the people I shoot to be seen. All the people I shoot are like superstars for me and I want them to feel that way too when they look at the photos.
You do a pretty nice use of the flash and your photos often are quite minimalist. What do you think people feel when looking at your work?
I hope that they feel something – whether it is joy or not.
All my photos have a rather personal approach, so they mean a lot to me. I hope that my true interest in the people I am photographing is transported to the viewers.
I am also very clear about what I want in a photo or not. My clear vision of an aesthetic is definitely something that I also want to express. I just try to make good-looking photos that trigger a certain feeling.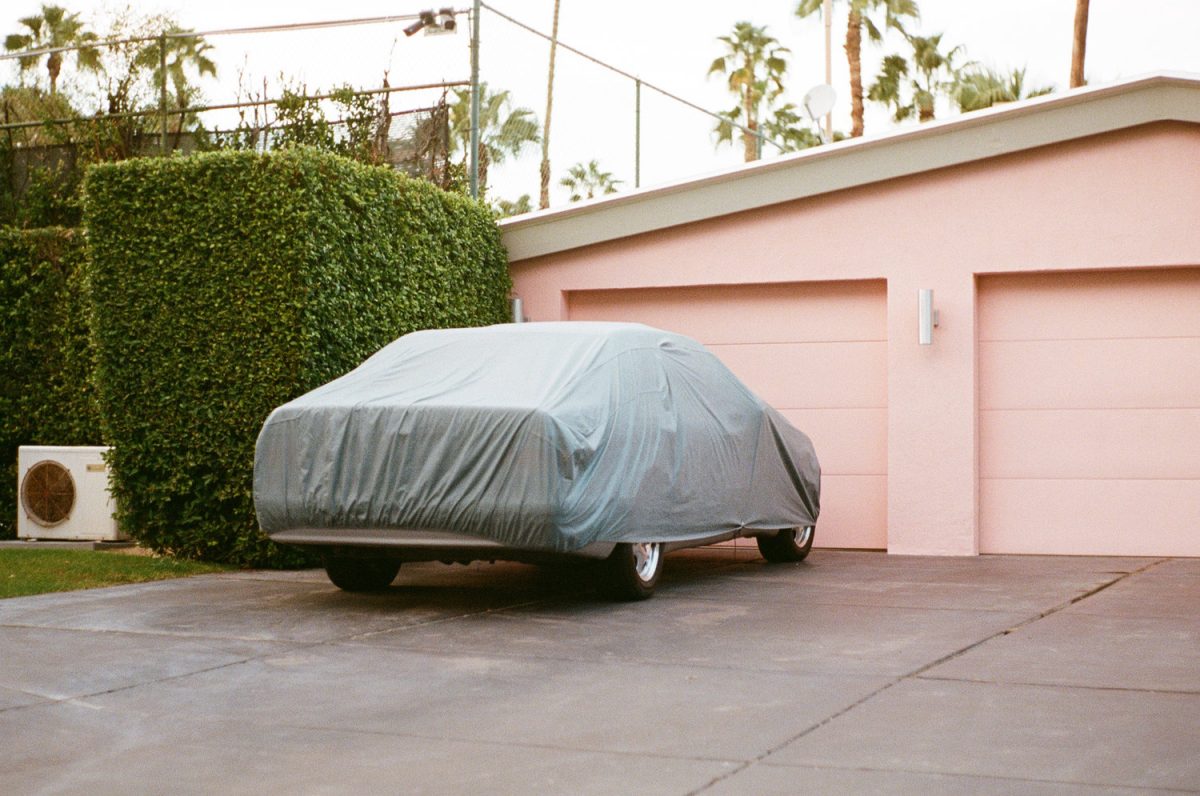 Your work sometimes has a bit of a vintage touch. Are you inspired by a special time in the past?
I am not a big fan of the word "vintage" when it comes to my work. It sounds like an Instagram filter.
I mainly shoot film though, so my photos automatically have this analog look. But I don´t use this as a stylistic device, I use it because I feel way more comfortable shooting analog.
But needless to say, I am inspired by certain times. I listen to a lot of wave music from the 80s and a lot of techno from the 90s. I am also a big fan of photographers of that times, like Nan Goldin and Nick Waplington. I love to look at their work or watch music videos from artists at this time and study the fashion back these days.
Who are your models? What is your relationship with them?
I mostly shoot my friends or at least people I know. Even for fashion shootings I prefer working with my friends as models. I am very sensitive about my models because they are really important to me. I feel like a good photo is teamwork, so I always handle them with respect.
Of course sometimes I work with professional models or people I don´t know at all but I struggle with that a lot. I can be a very shy person – especially in the beginning. Sometimes it´s hard for me to give people instructions because I don´t want them feel uncomfortable. But I work on my shyness and I get better each day.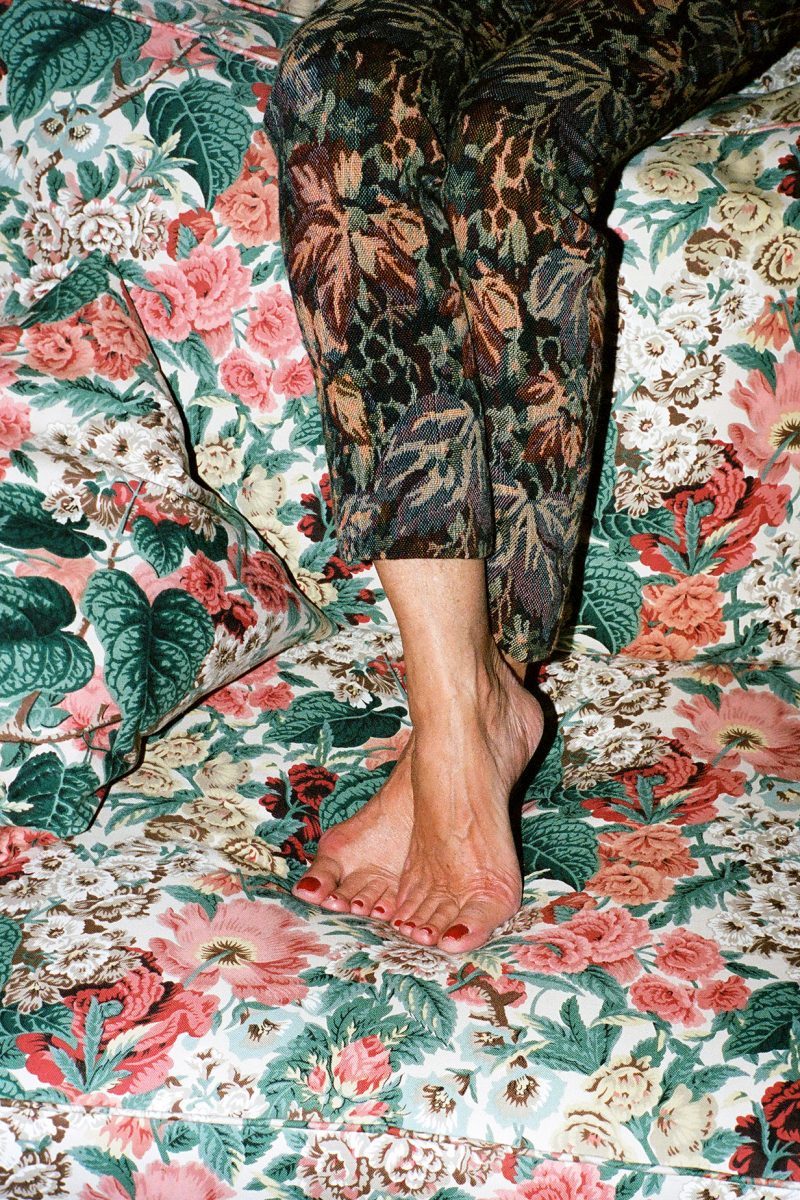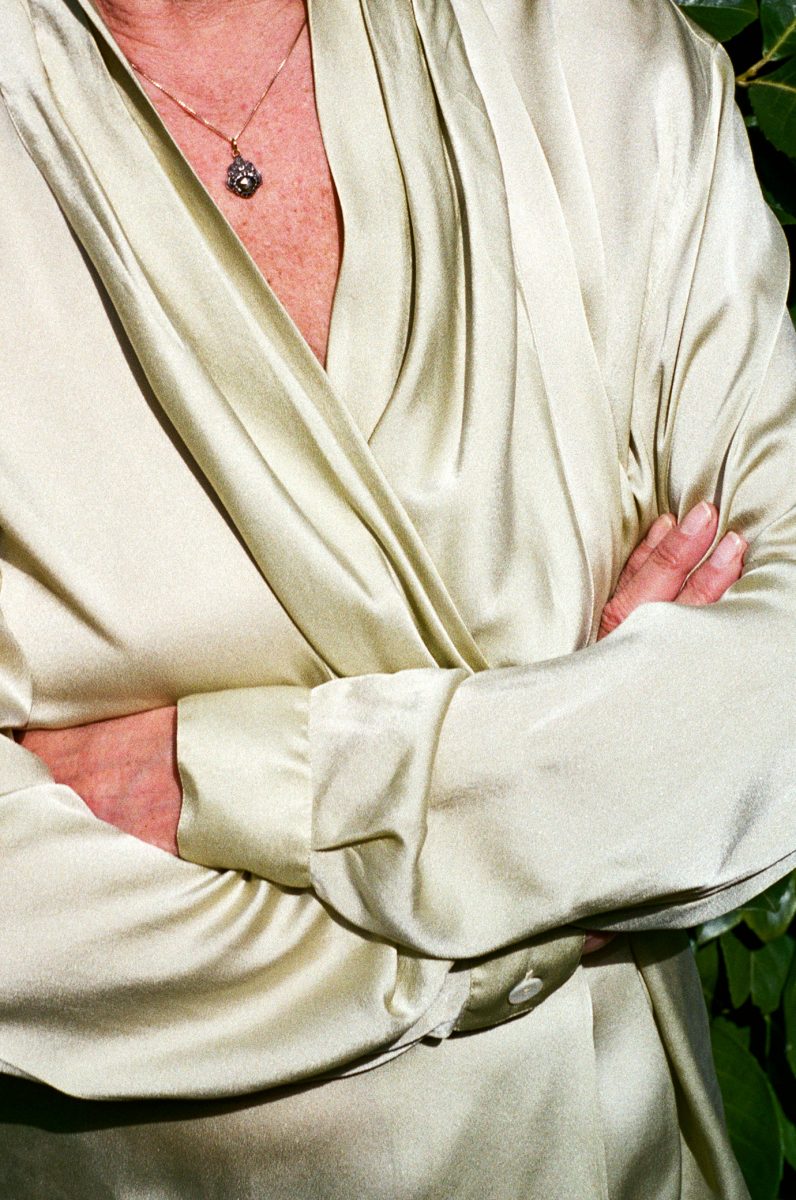 How was it to do a photo-shoot with your Mum? How did she feel about these series being exhibited and published in a magazine?
My mum is one of those people who hate to be photographed, but she trusted me. I always wanted to shoot her, because I think she is beautiful and inspiring.
As I exhibited some photos of her I also wrote a letter to her for the description. It was a surprise, because it was her birthday. It was my birthday present for her, and I think in the end she is pretty happy about the photos!
Your series "Bodies" intend to celebrate beauty while working against sexualisation of these, and you really managed. How did you do that?
Well, I think I managed because I never ever have a sexual approach. Not in my photos and not in my daily life. I wanted to make these bodies look like an abstract sculpture. All the poses are kind of strange, because these are all dancing or yoga poses. I used those nets to make them look more abstract, not to make them look hotter. That is really never my approach.
I am also super happy about my models at this shoot. I am super careful when it gets to nudes, so I am really lucky that they trusted me completely.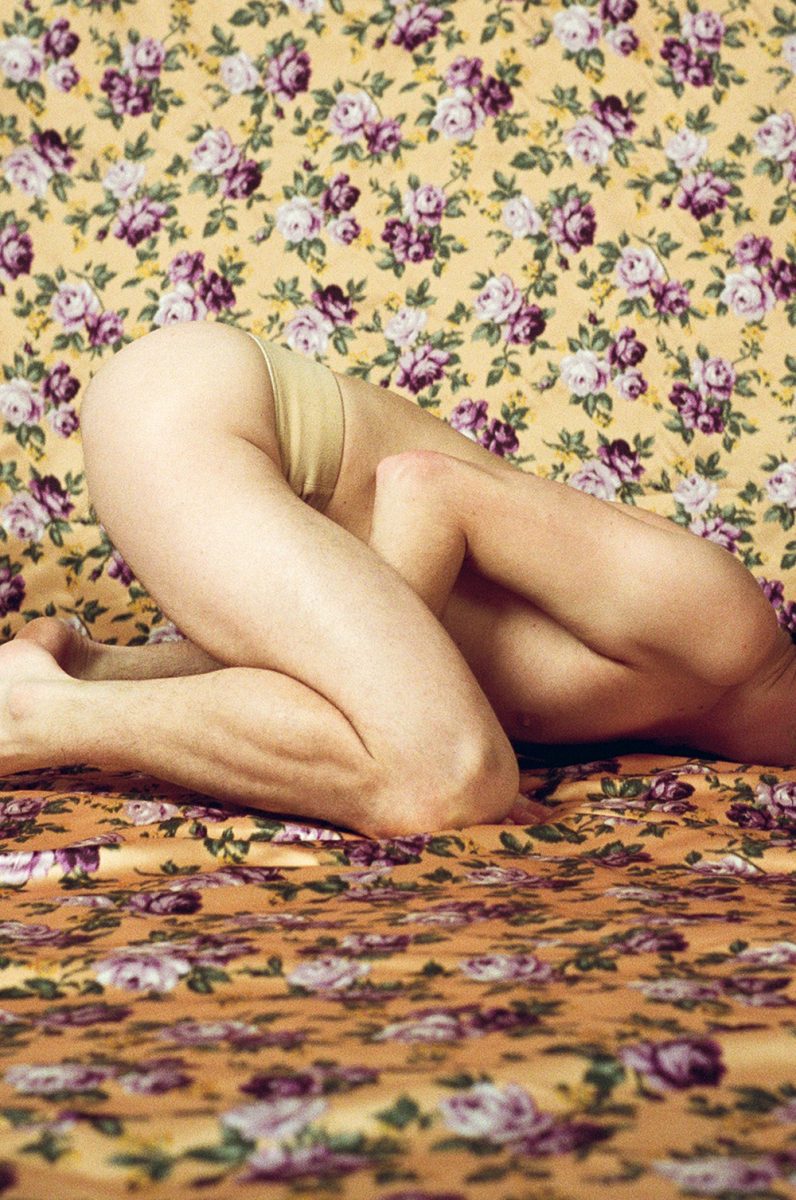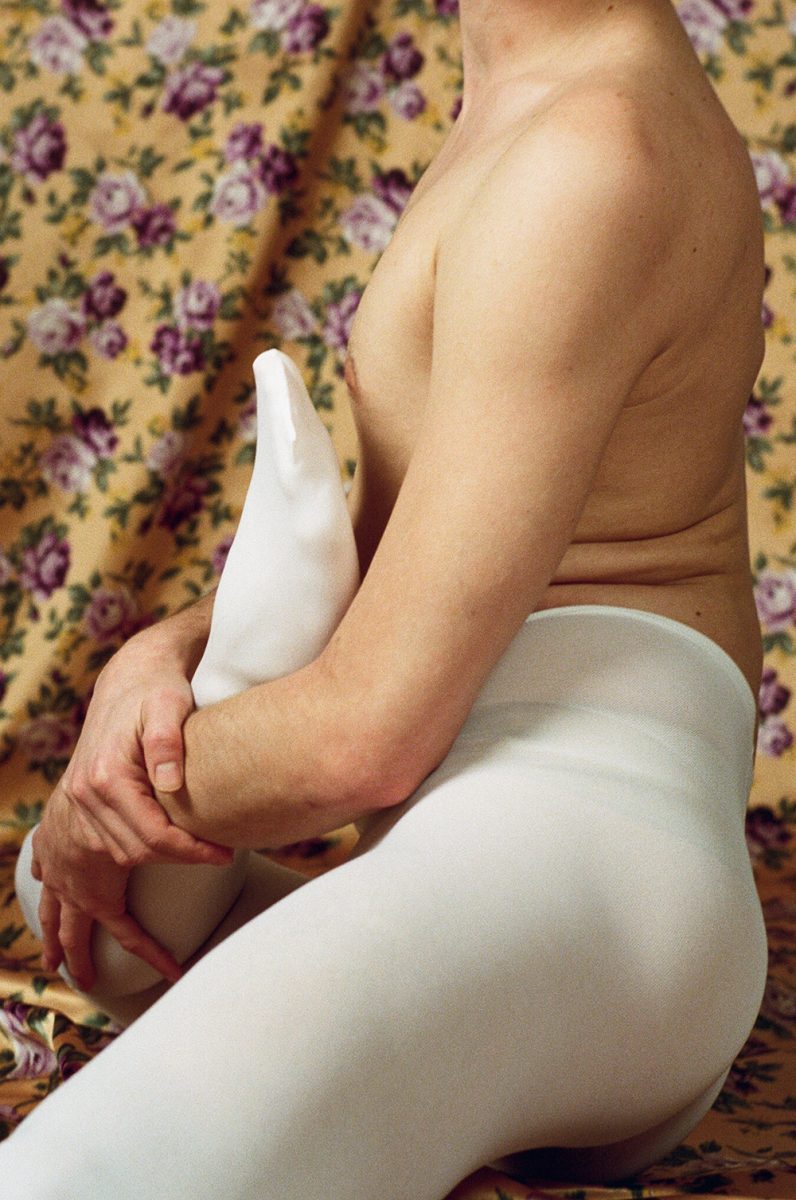 How do you generally deal with sexualisation as a photographer?
As a photographer I am always interested in shooting strong and independent people. I never see models as objects, I always choose my models carefully. They are always a big part of my work and I also shoot them only when they are up for it and I would never demand something from a person when she/he is not feeling it.
I am happy that people also realize that I am really interested in them as a person and that I don´t use them for realizing my idea. I´m intersting in people in general, not in sexualizing them.
What camera(s) do you use? Do you always carry it with you? Or maybe only when you travel?
I mainly use a 35mm range finder camera, which my father gave to me after my grandfather died. It is a Leica M6, and I love that camera. I feel really comfortable with that camera, otherwise I wouldn´t use it. I think it doesn´t really depends on the camera, it depends on how you feel about it while using it. You have to find a camera that fits you.
But I always carry a point and shoot with me too. Something cheap and easy going, like an Olympus Mju or a Konica.
If you could keep only one of your pictures, which one would it be?
Maybe a photo of my boyfriend, because I love him very much. Maybe that one where he is sleeping.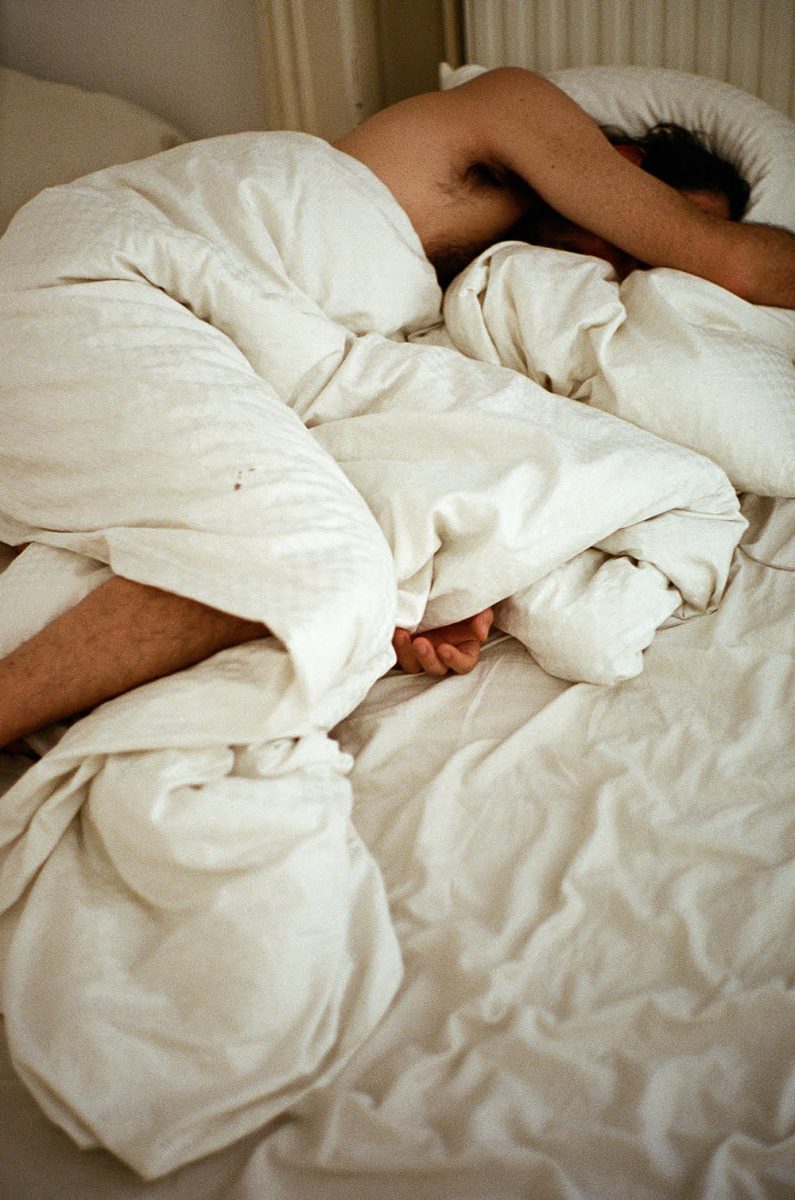 What would be your dream project?
It depends. I work a lot on free projects, so a perfect client for this would be a great gallery or museum who are up for realizing an exhibition.
I also want to focus on fashion photography a little more now, because it´s hard to earn enough money with personal projects only. So I wish to work with nice clients from the fashion industry. Some young designers who are up for experimenting together.
I would also love to work together with a great magazine and publish photo series regularly – and also shoot the cover.
To finish, is there a question that you'd wish I asked?
Maybe a question about my favorite animals. I think it´s hard to speak about my work, so I´d rather talk about squids.
But I feel like you really informed yourself very well about my work, so there is nothing I would like to ask. Thanks for getting in touch!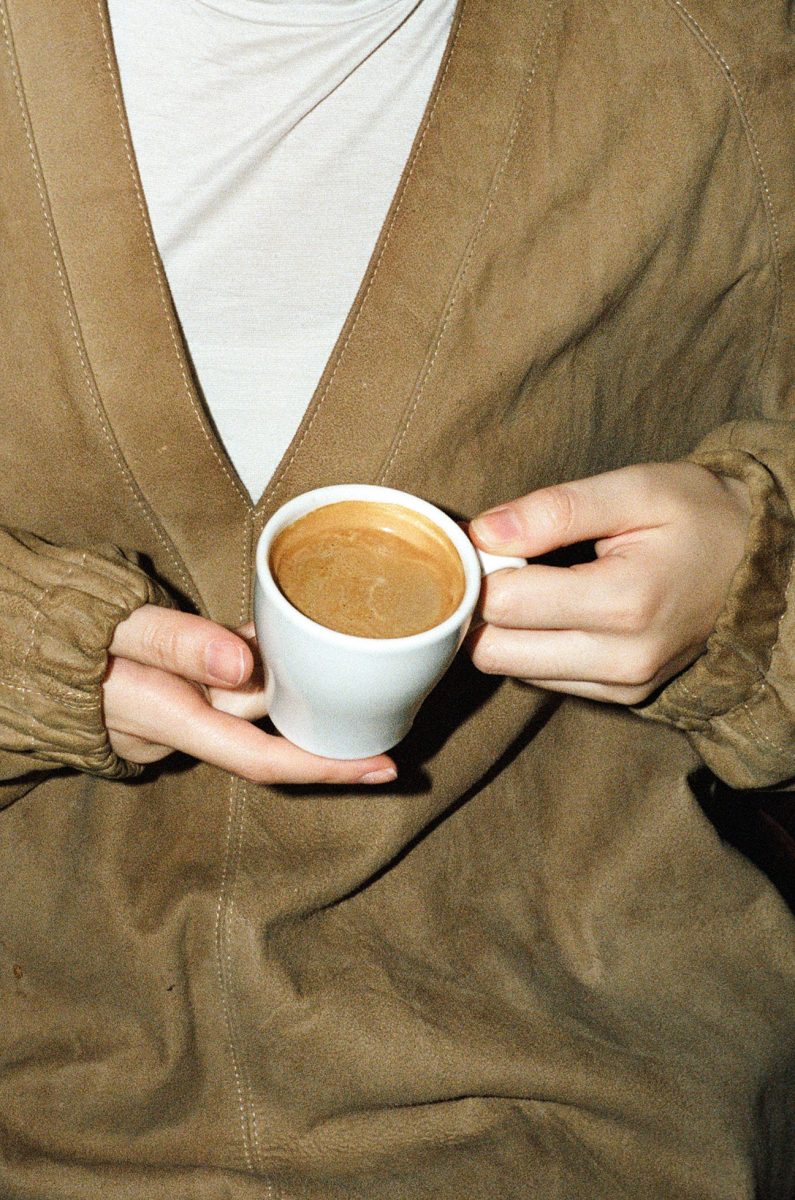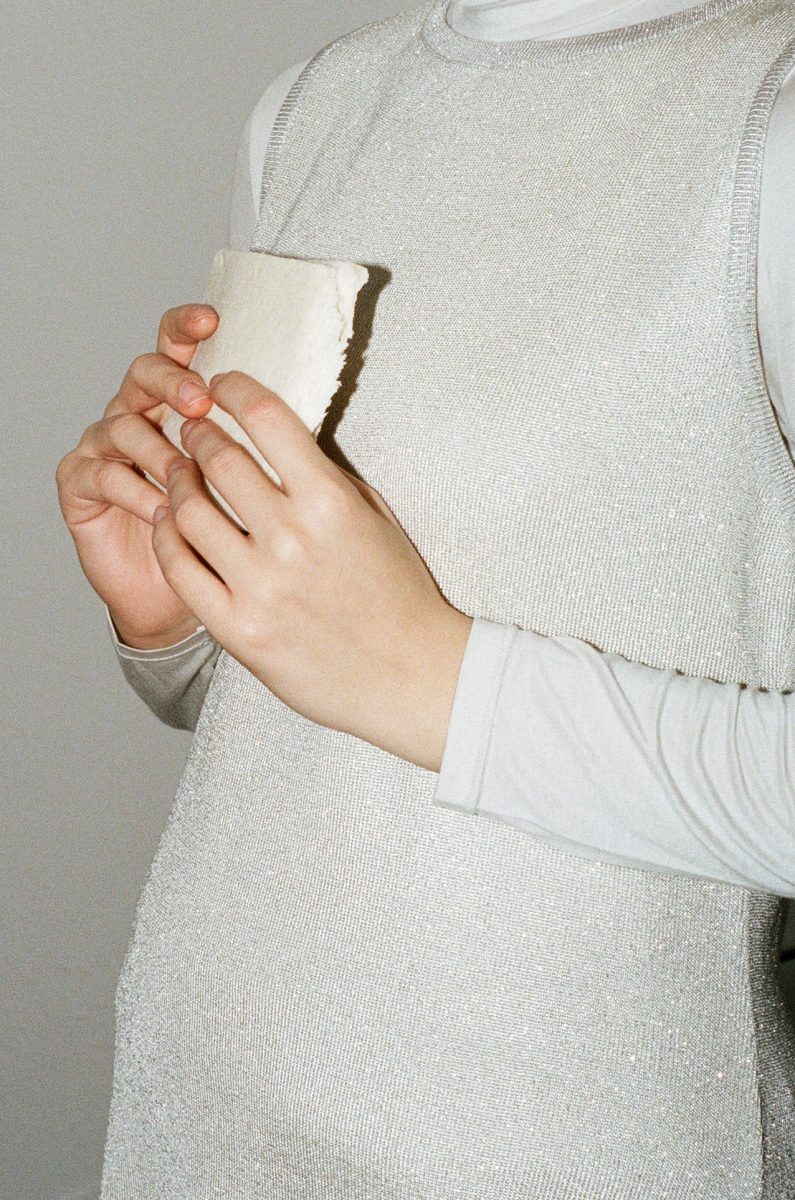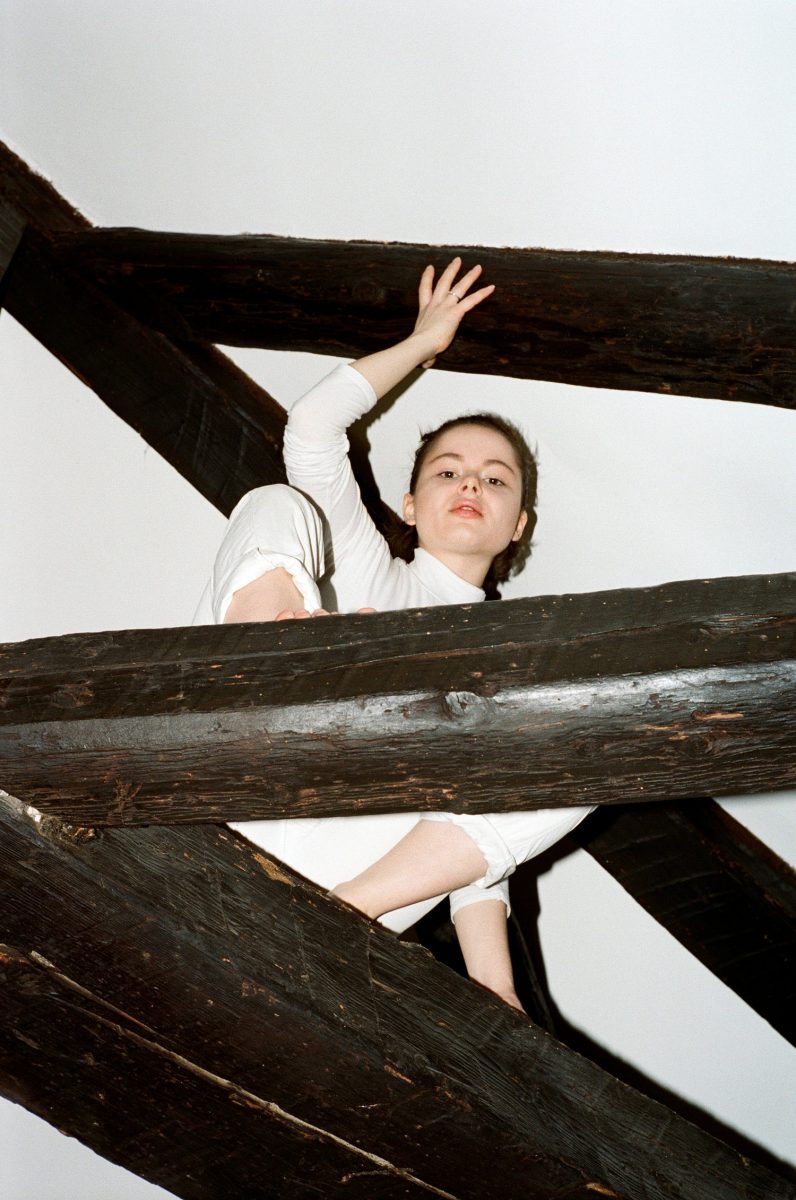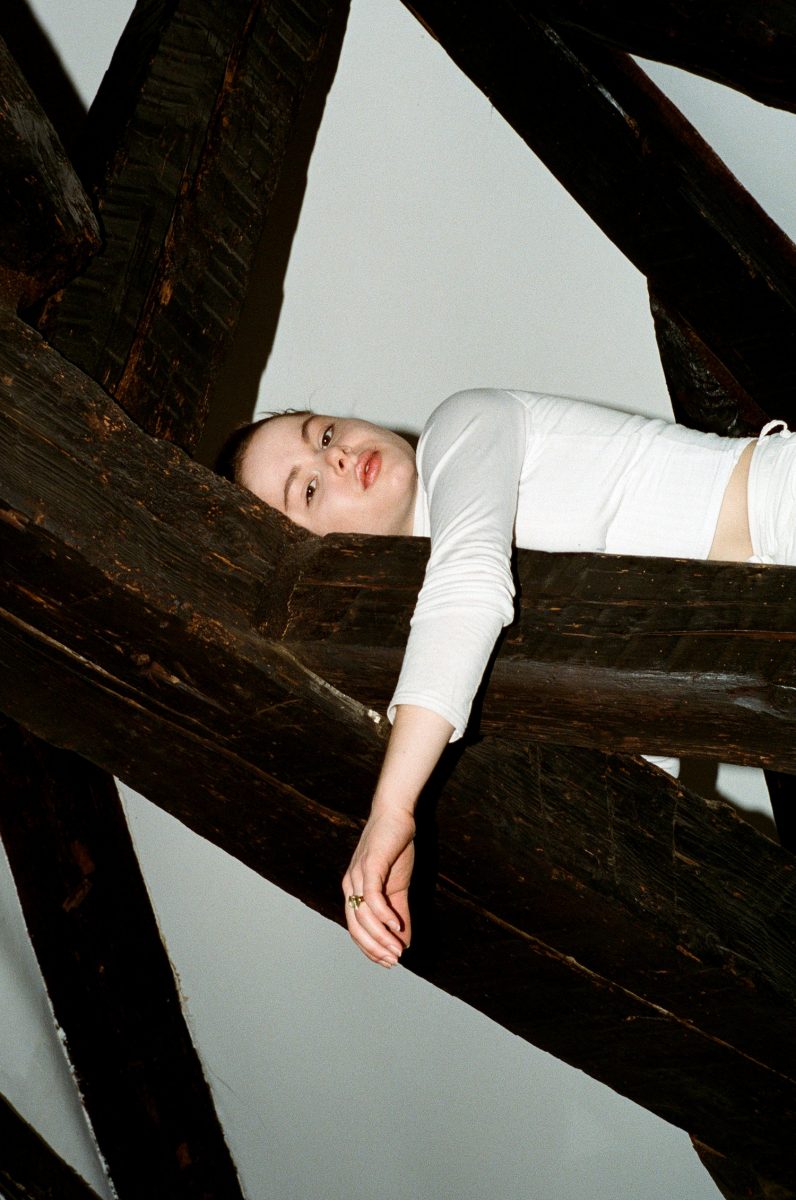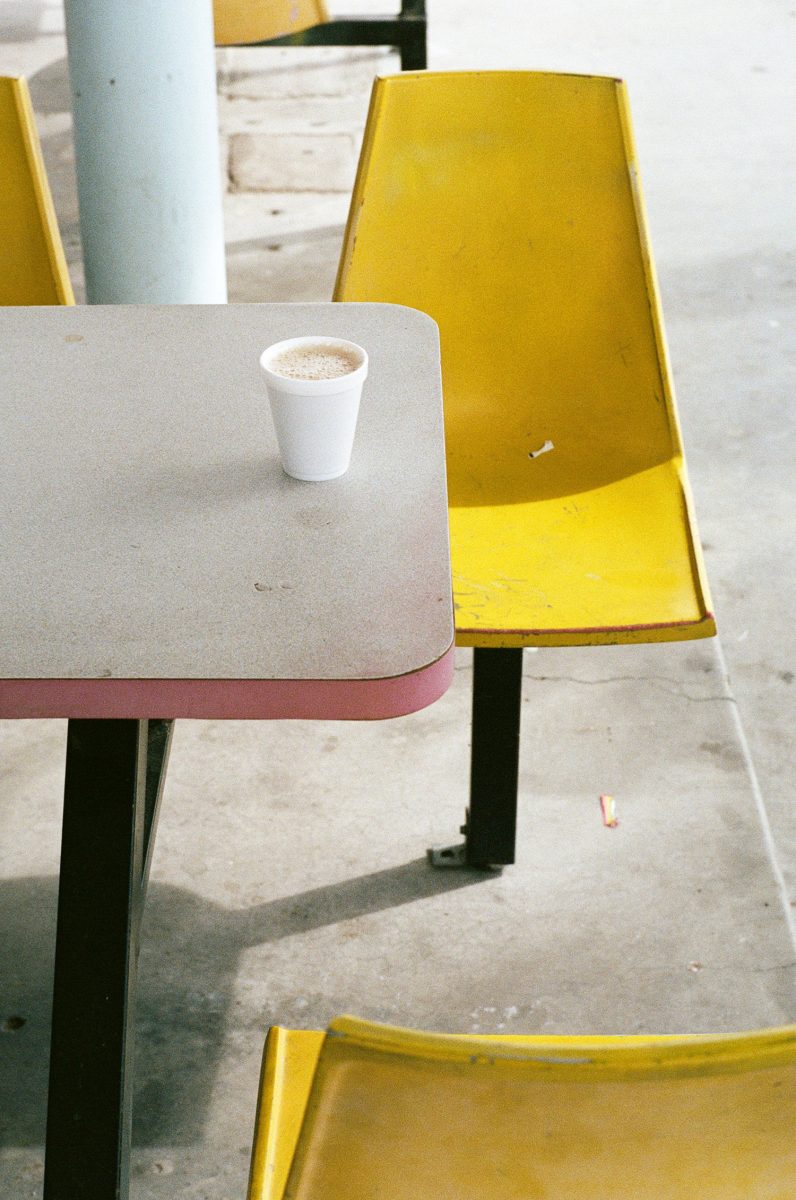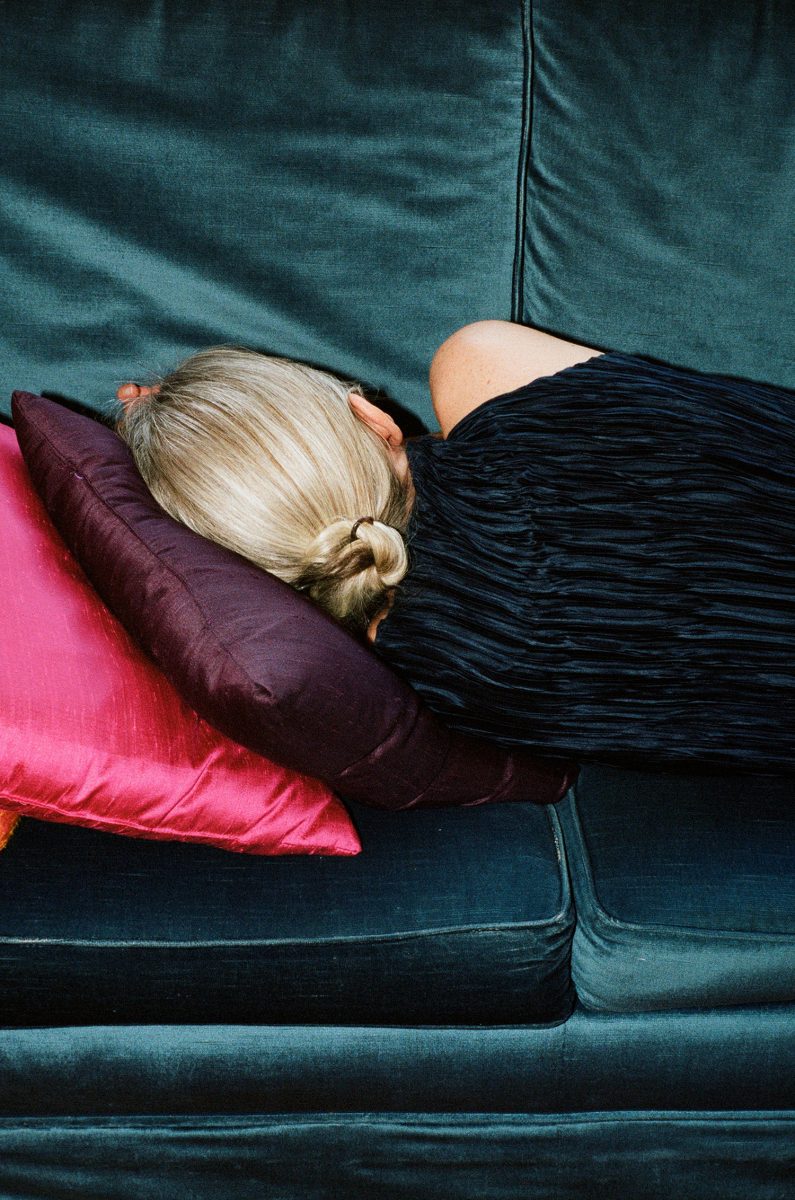 Anna Breit is a photographer based in Vienna. Here is her website and here her instagram.