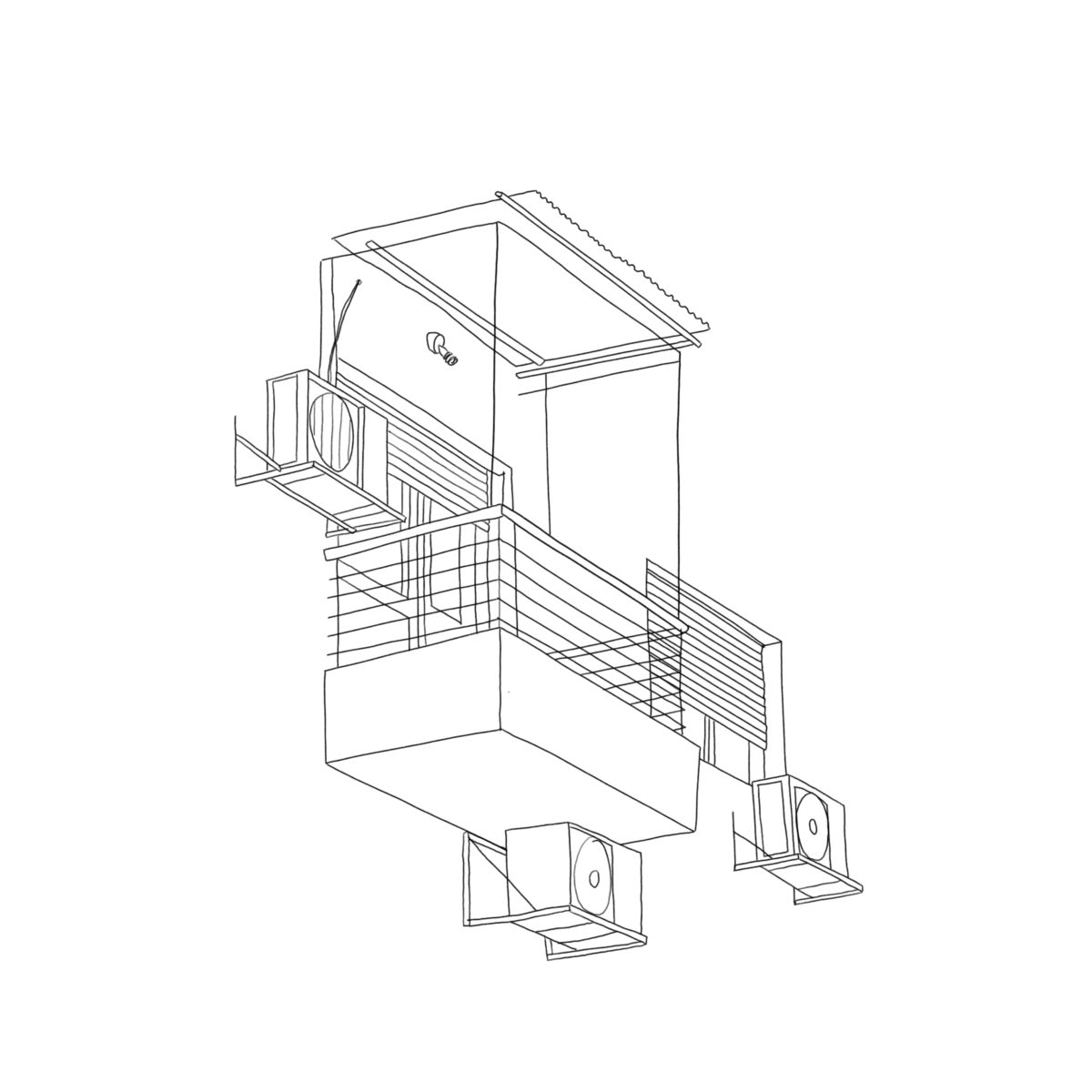 When I was a kid, I was drawing architectural plans, not knowing it was an actual thing.
Zozo Barsky
ART . May 14th, 2020
Can you please introduce yourself?
27yo, local artist from Tel Aviv.
I was always attracted to the aesthetic of things. from observing and noticing the simple beauty of space, nature and just random stuff. I collect info, learn, and take active actions that mimics it to a new form.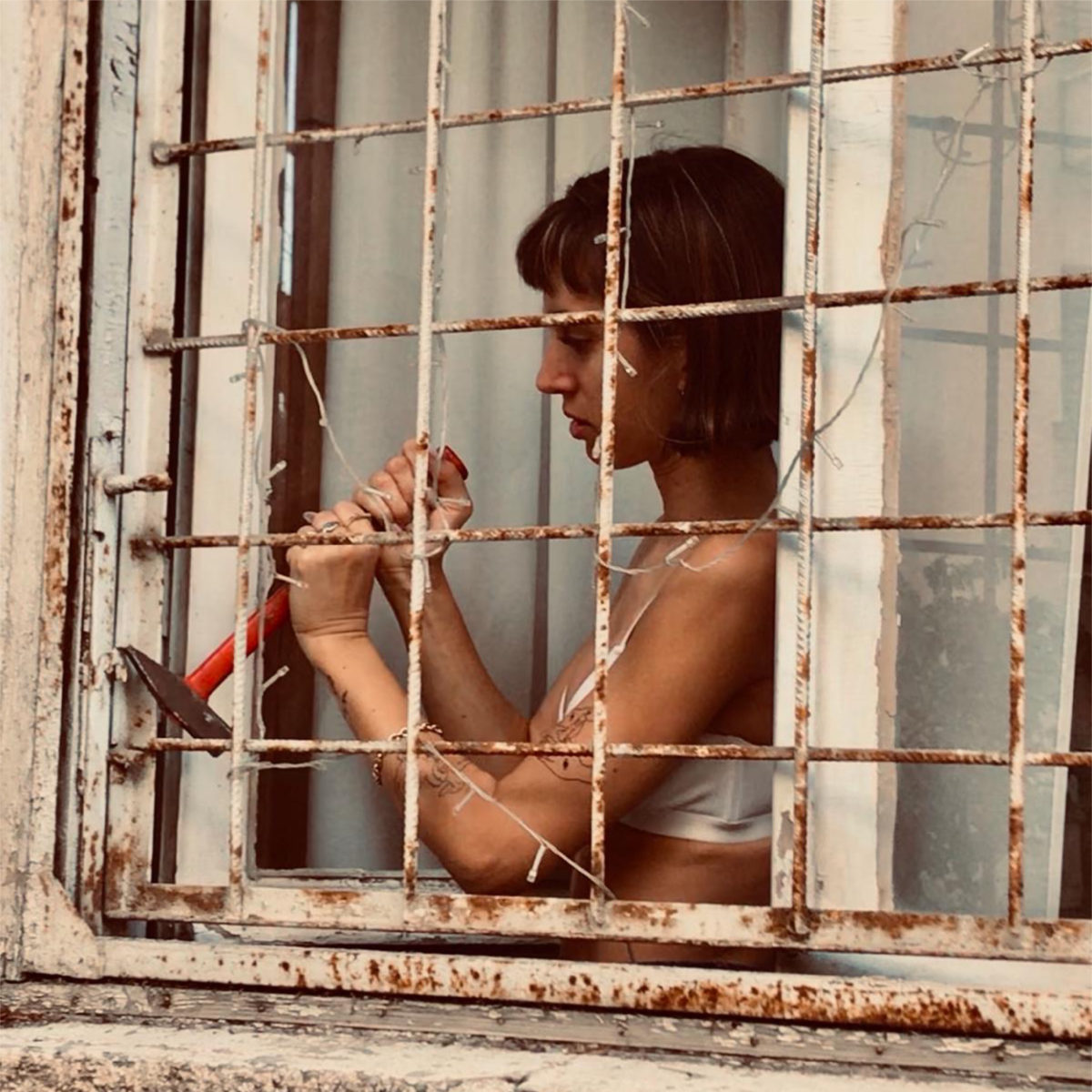 How's your daily life there?

Tel Aviv is a rich and luxurious place for artists, full of conflicts that motivate creation.
Which cities inspire you the most?

A city is an accumulation. made from layers of time, wars, politics, culture and the basic human needs to live in it. There are reasons why one city functions differently than another, and if you search through these layers of time for the irrational things, you will find inspiration everywhere.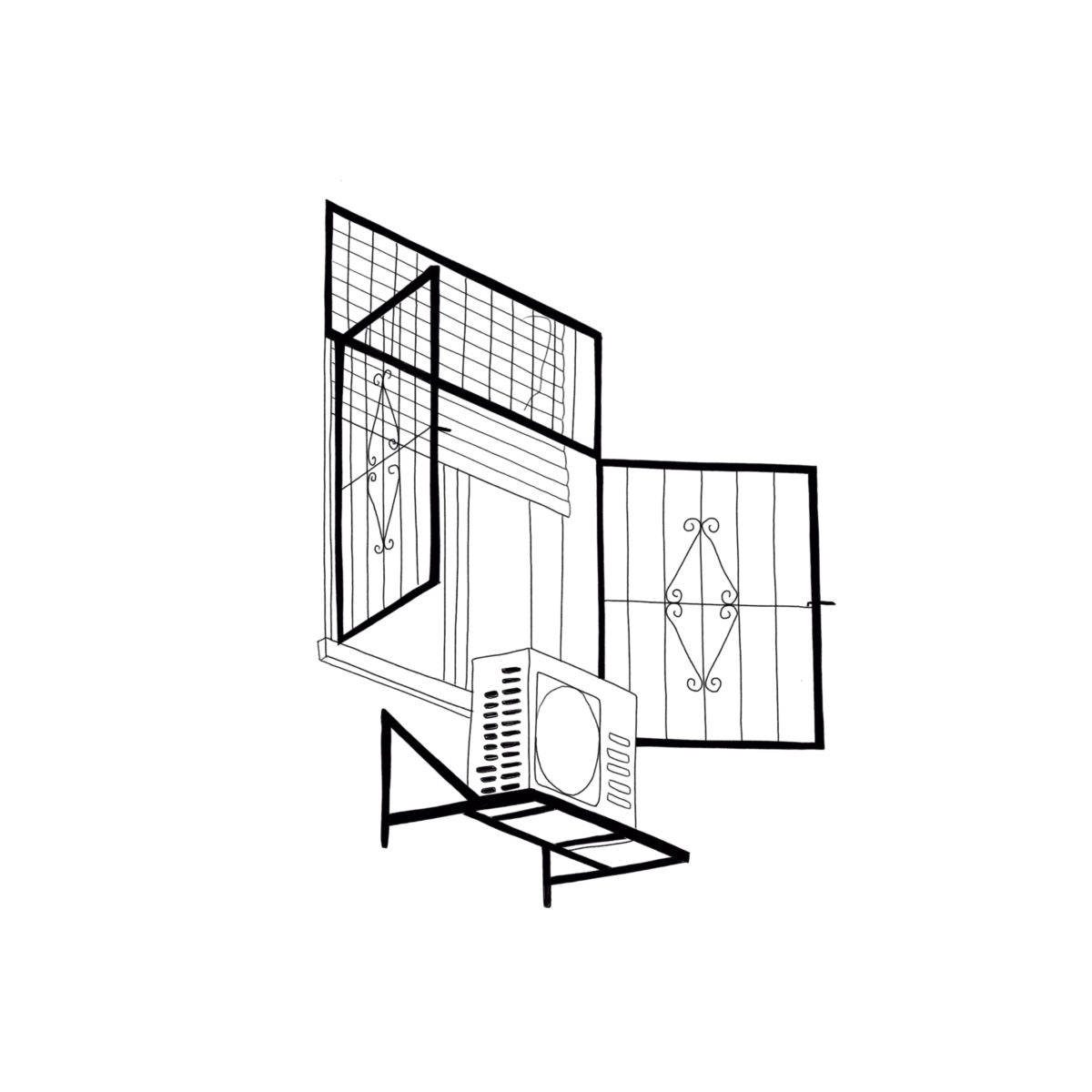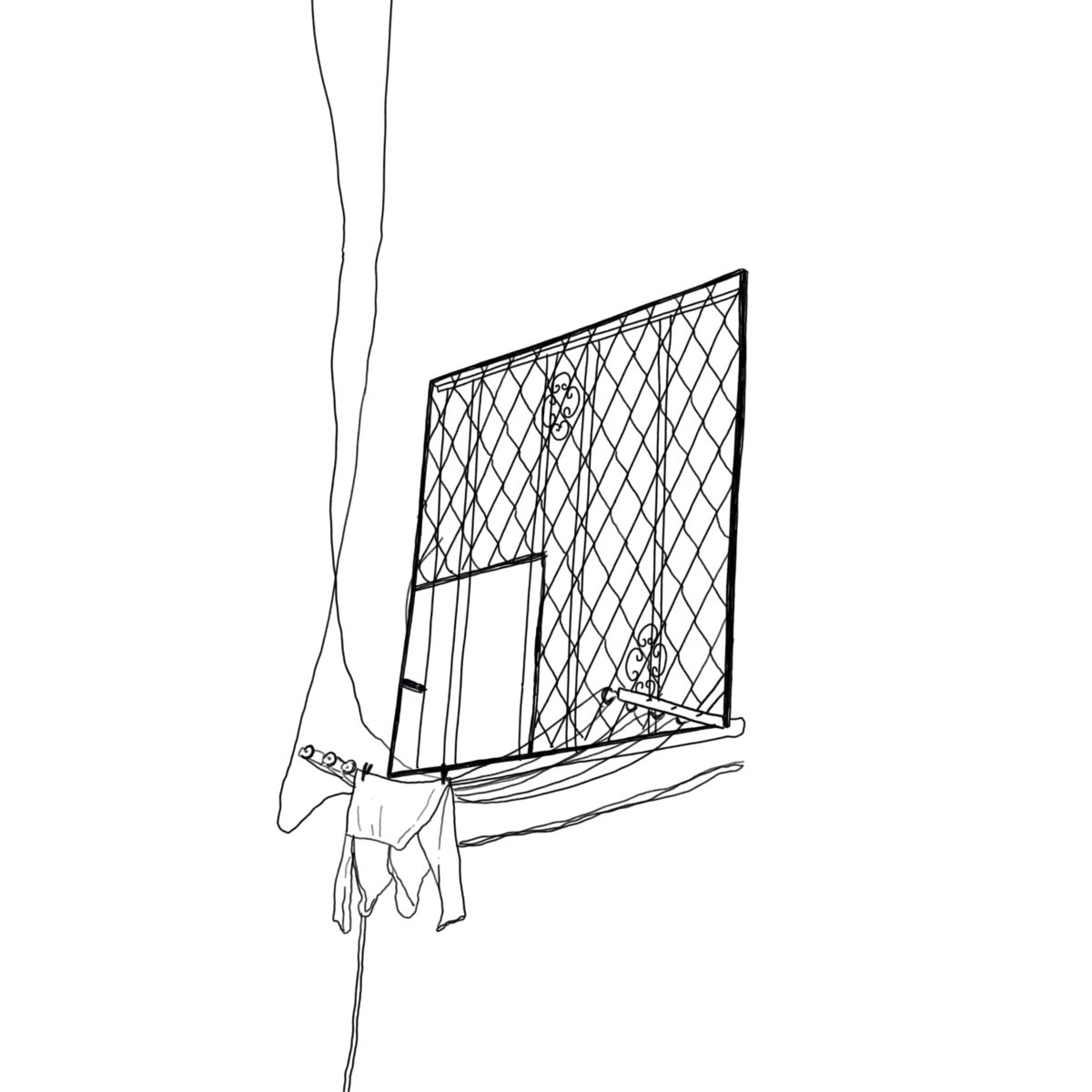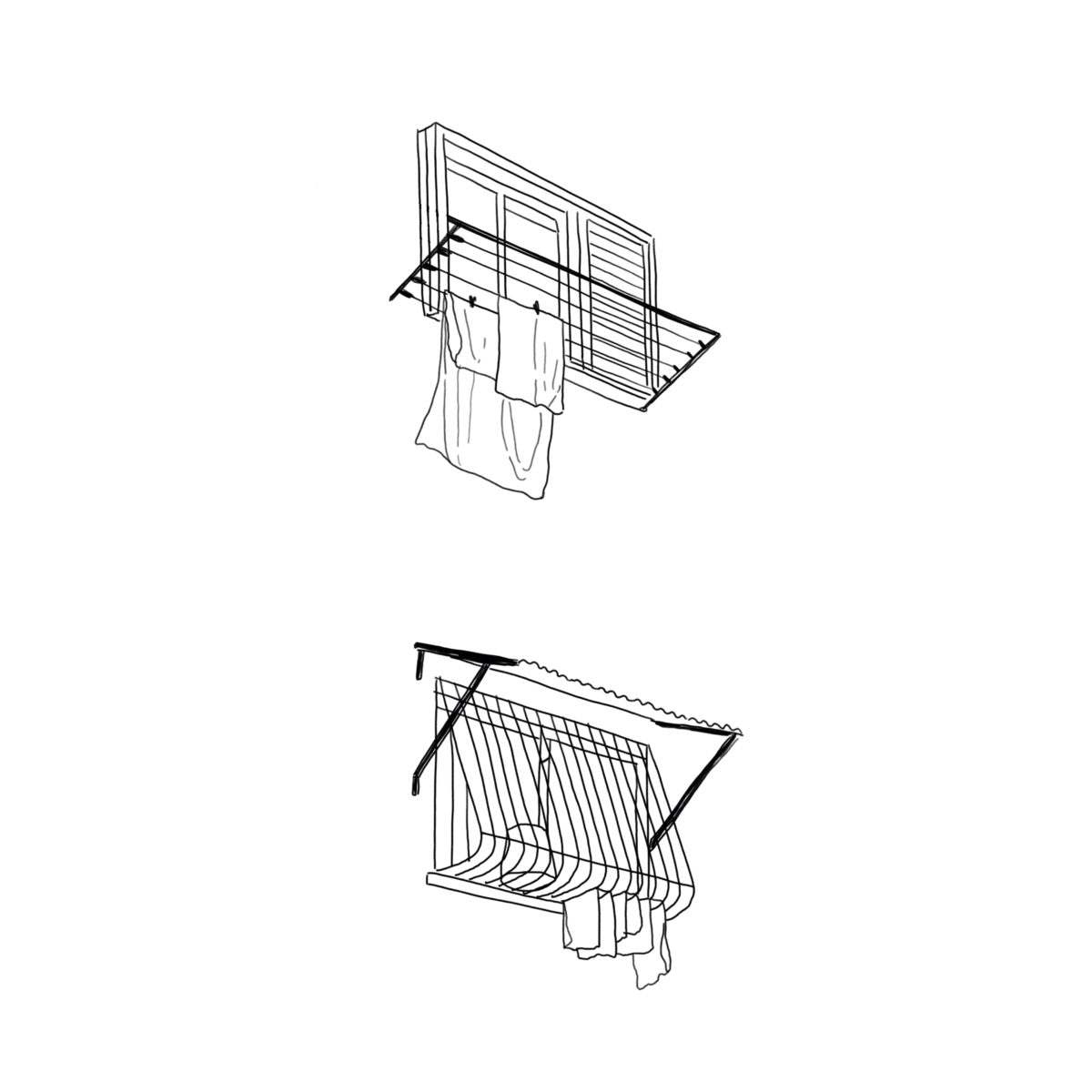 How did you develop your interest for architecture?

When I was a kid, I was drawing architectural plans, not knowing it was an actual thing. over the years I have developed my interest in the aesthetics of space, and also went to architecture studies at Bezalel Uni; that enriched my knowledge and perception.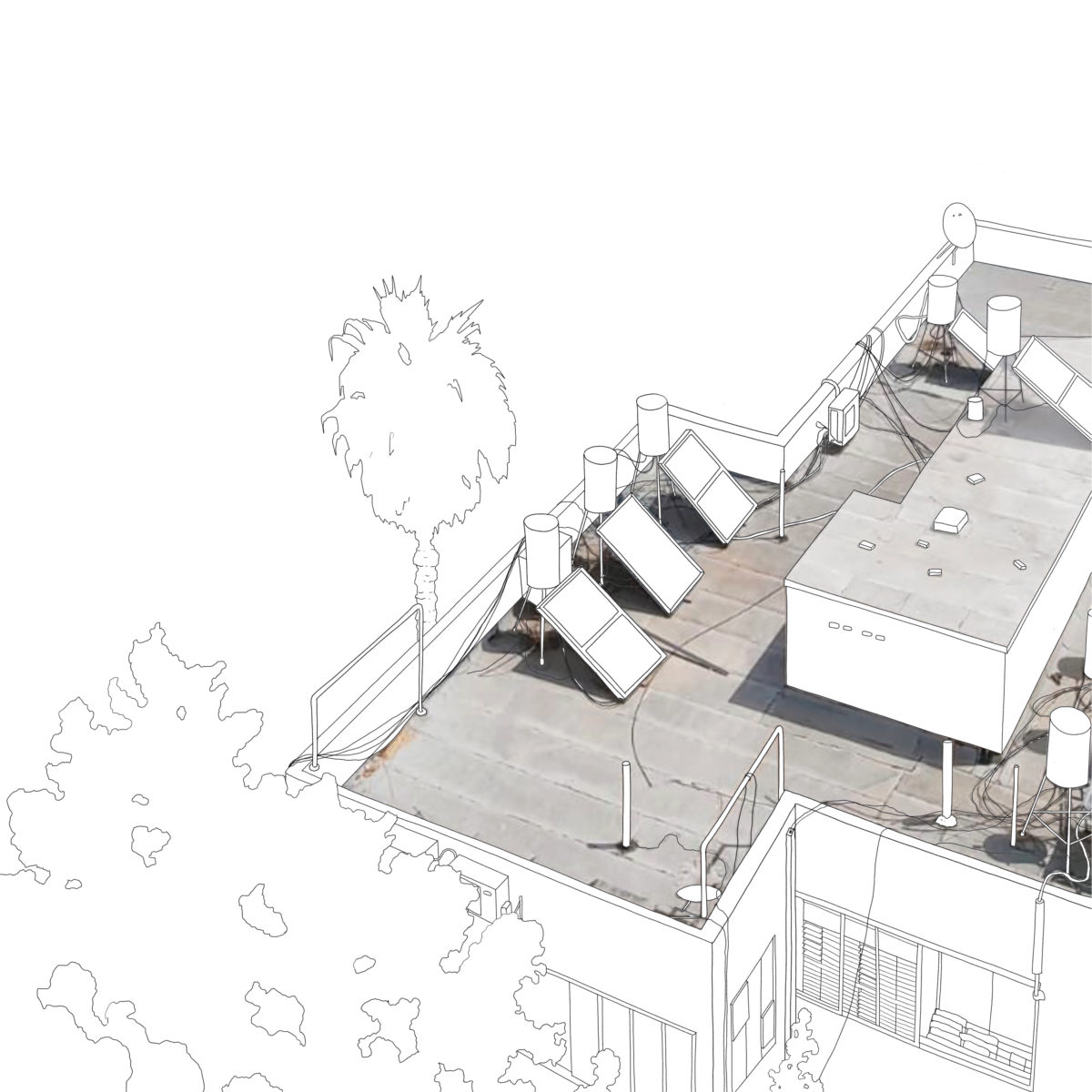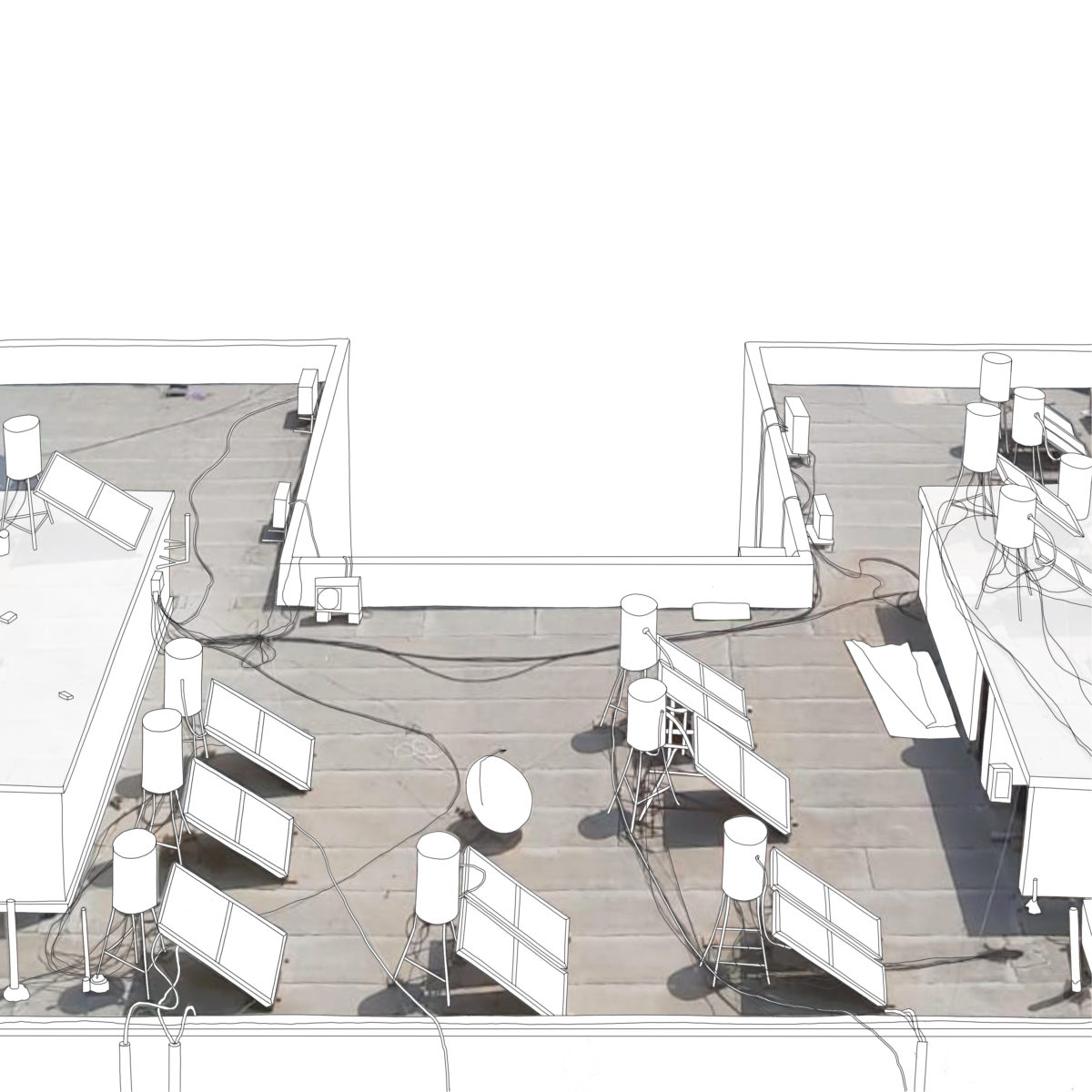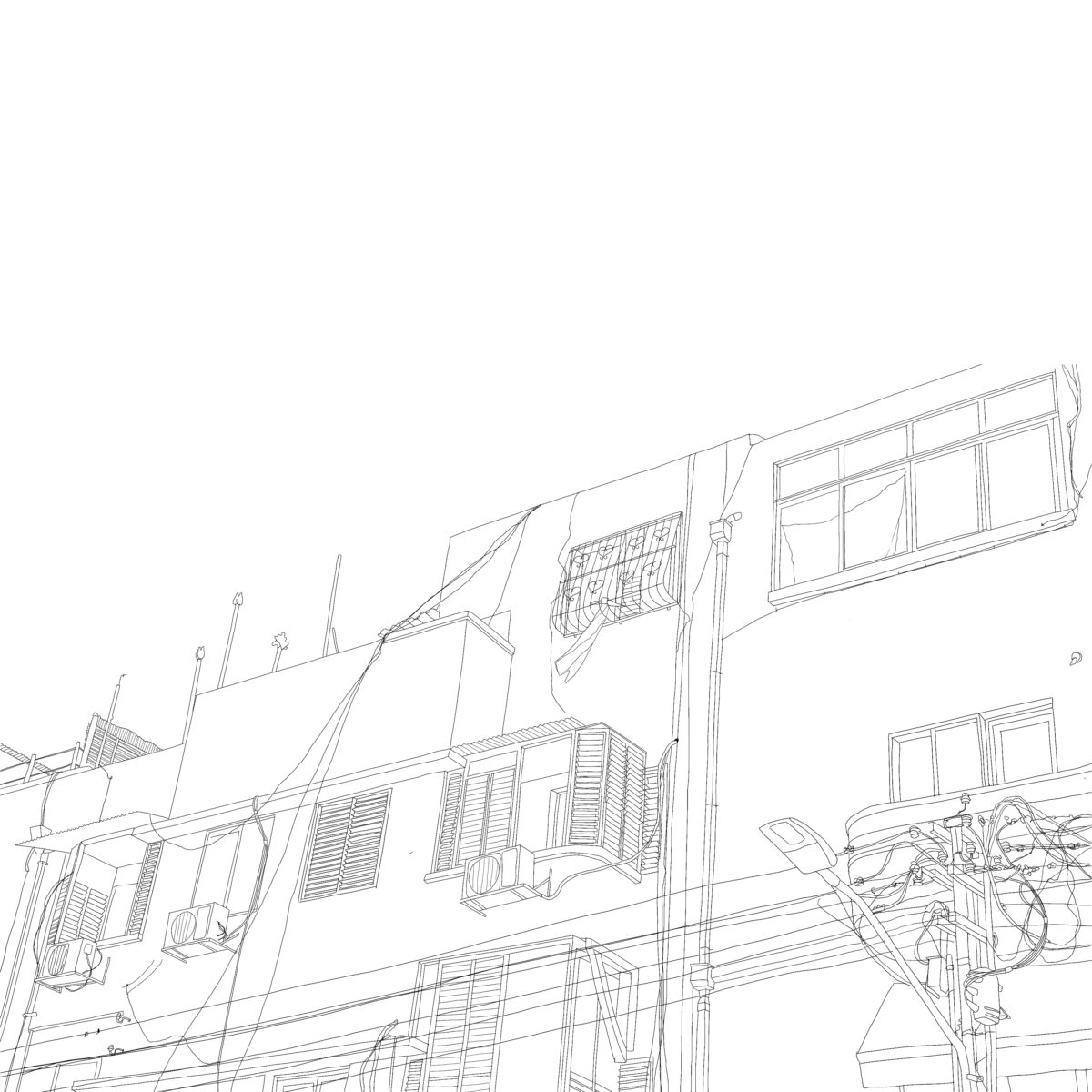 When walking down the streets, what do you pay attention to?

It's funny, I'm the crazy woman staring and taking pictures on the street. People always wonder what I'm doing. Even so, everyone is so weird in South Tel Aviv so I'm in good company.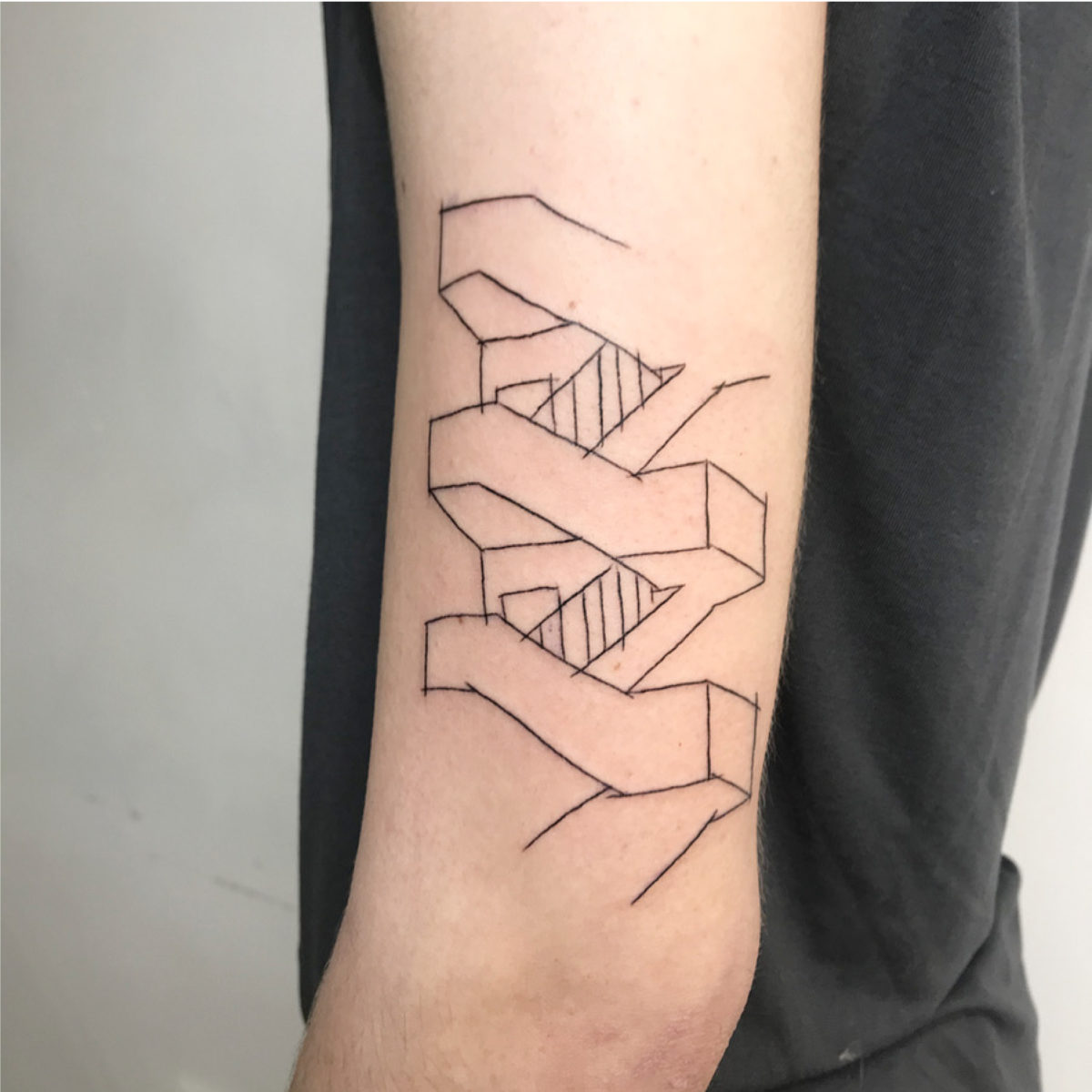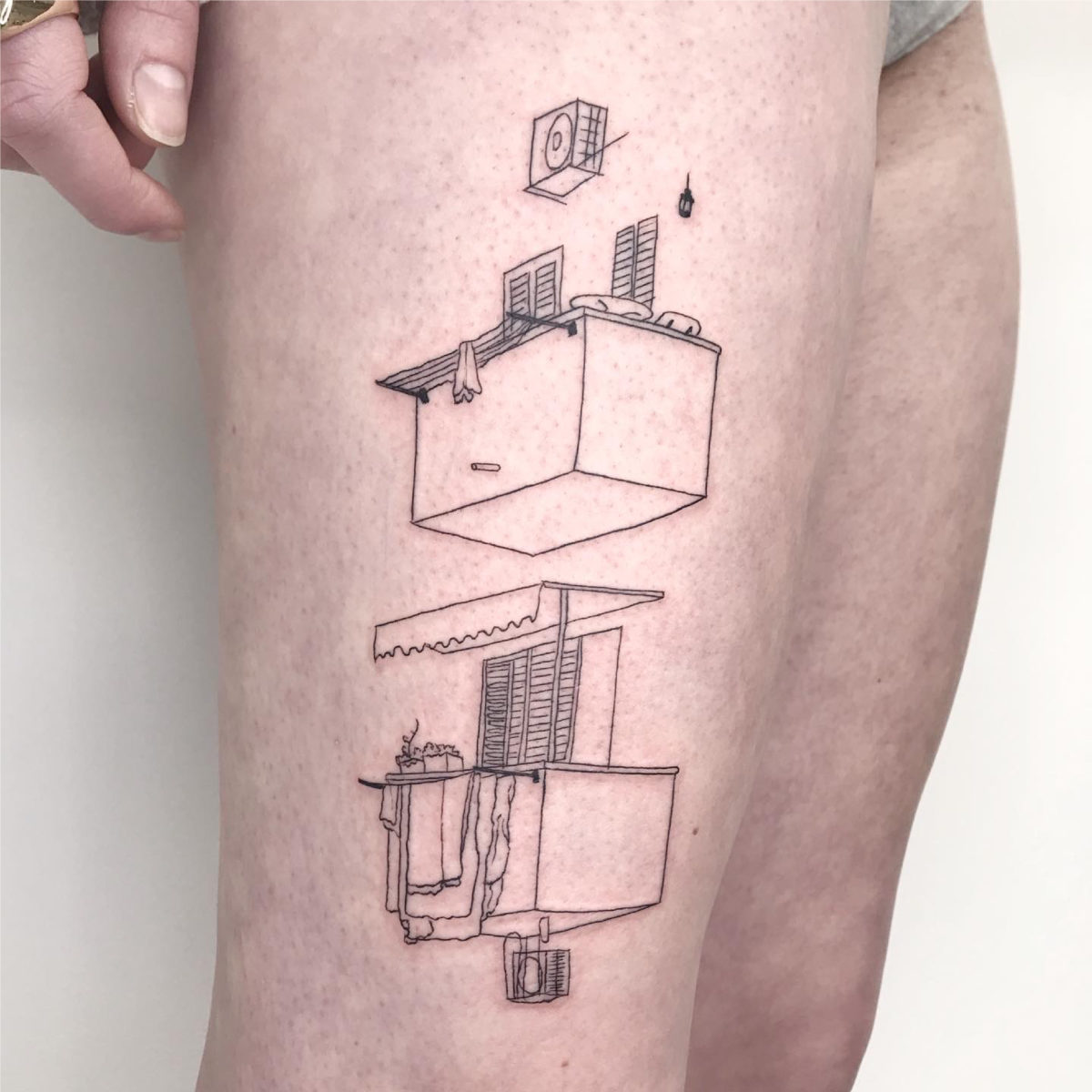 Why did you choose to turn your illustrations into tattoos?

Tattooing is a medium that I experiment with as part of my work as an artist. I try to play with scale and reference to the movement and structure of the body, for example tattooing a balcony on an arm, giving it a sense of a building, that's why I'm super picky about placing my tattoos on the right place.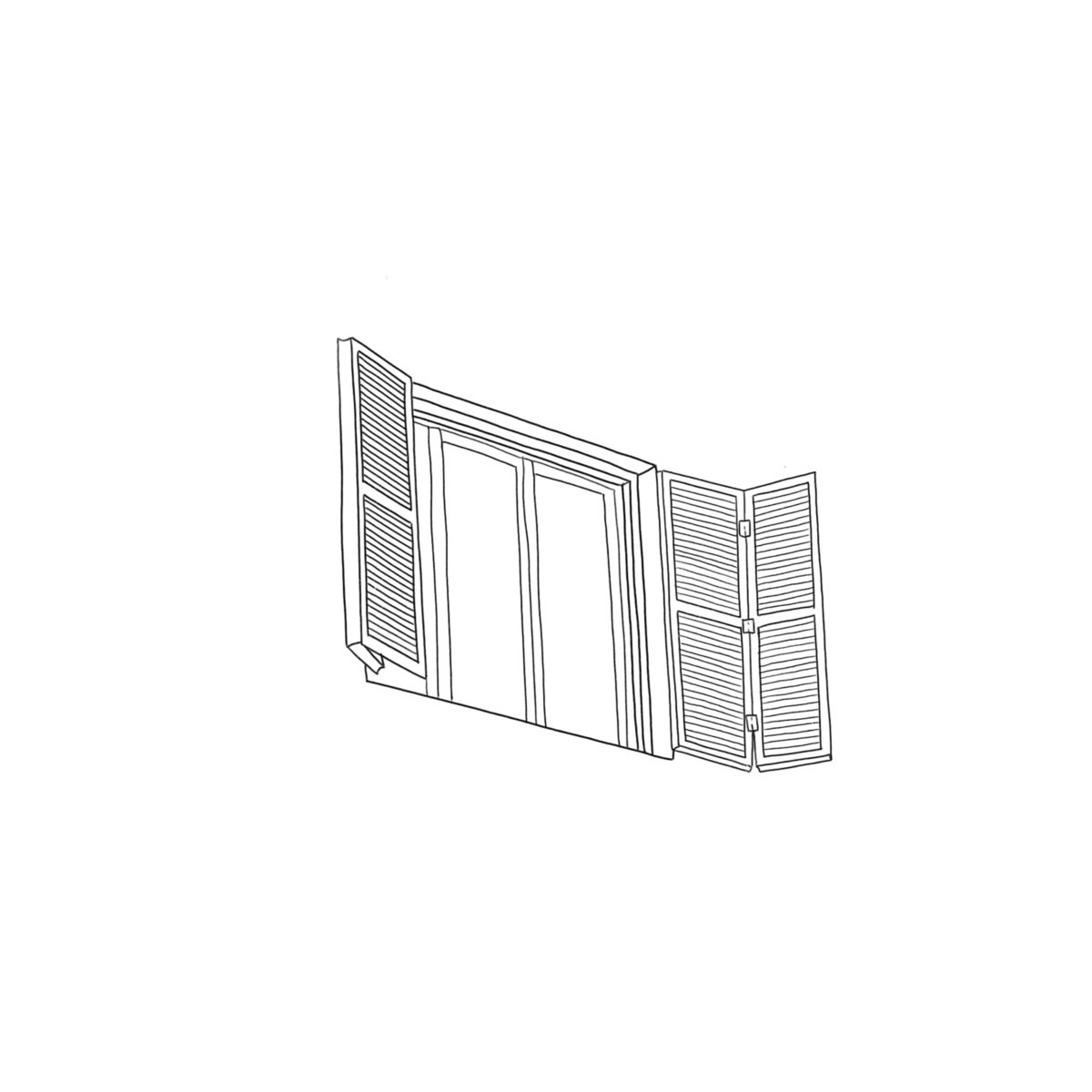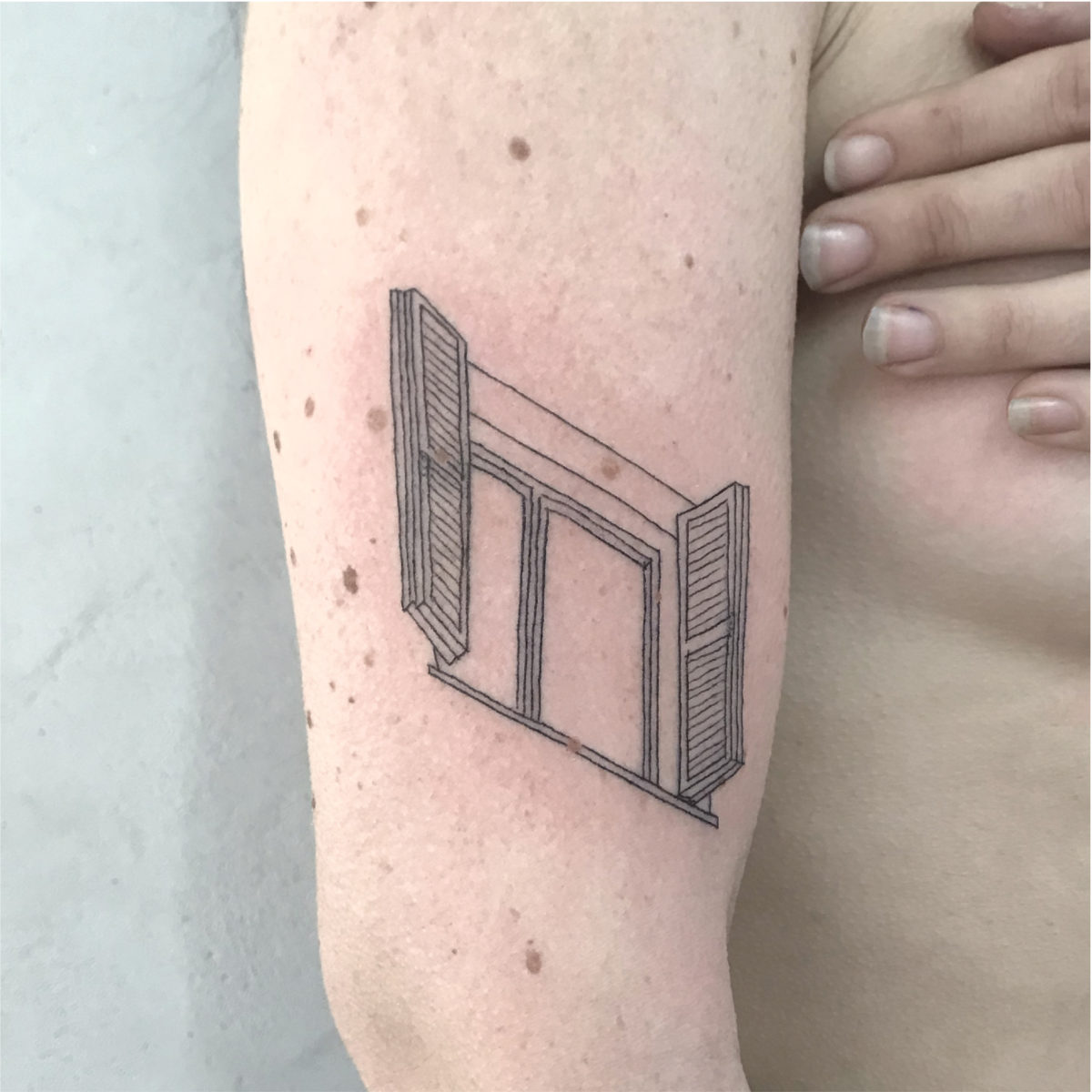 I see an interesting contrast between your main topics: flowers, naked bodies and architecture. Almost no objects, no text… Why so?

I like to think my self as a designer, as my natural line is very free and sketchy, and usually my drawings are made from watching and copying organic things like flowers, animals, fruits, etc. In contrast, the architectural work I perceive as a design rather than drawing, because I think anyone can take a picture and trace its lines, it's more about the collection of the fragment and its emphasis. It's like the difference between a good photographer and just a person with a camera.
For the body work, like for sports, drawing requires constant training, and the best way to keep my skills warm is to practice body sketching, and this I often do, I don't use it for tattoos.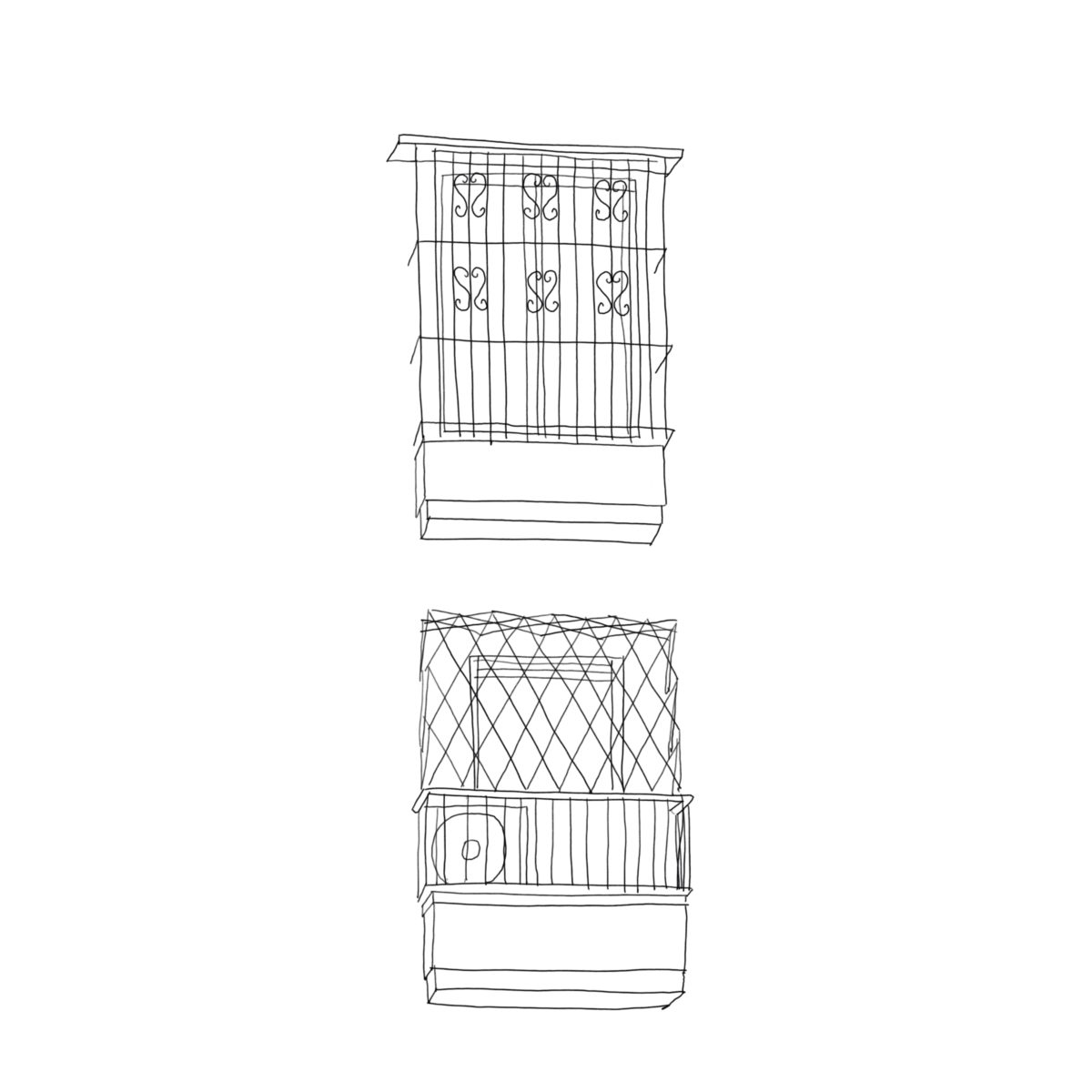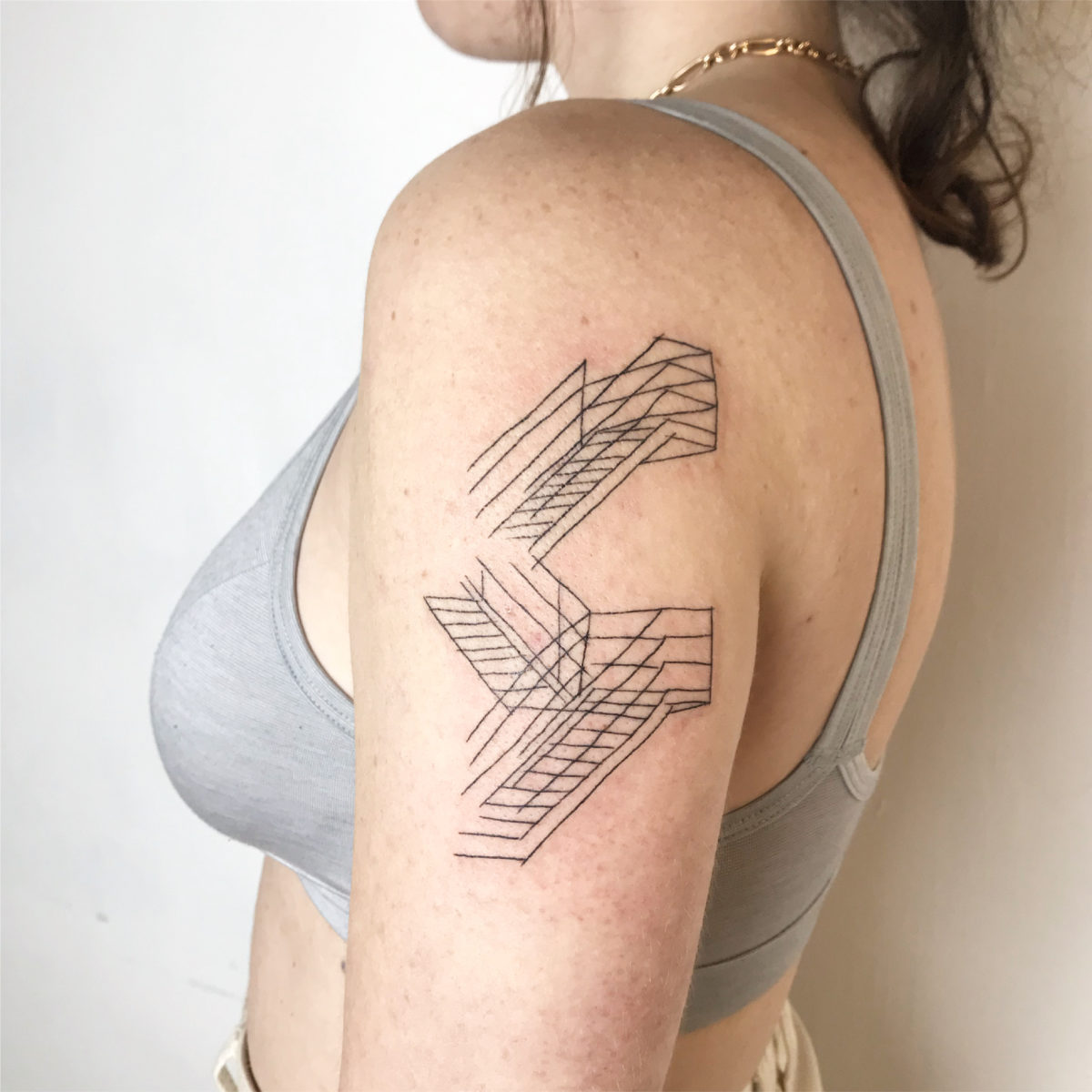 Are there other type of subjects that you'd like to start working on in the future?

Of course, I get up almost every day with new thoughts and ideas.
What was the hardest, learning to draw or learning to tattoo?

Drawing is natural for me, tattooing was a new technique I had to learn and it is not easy.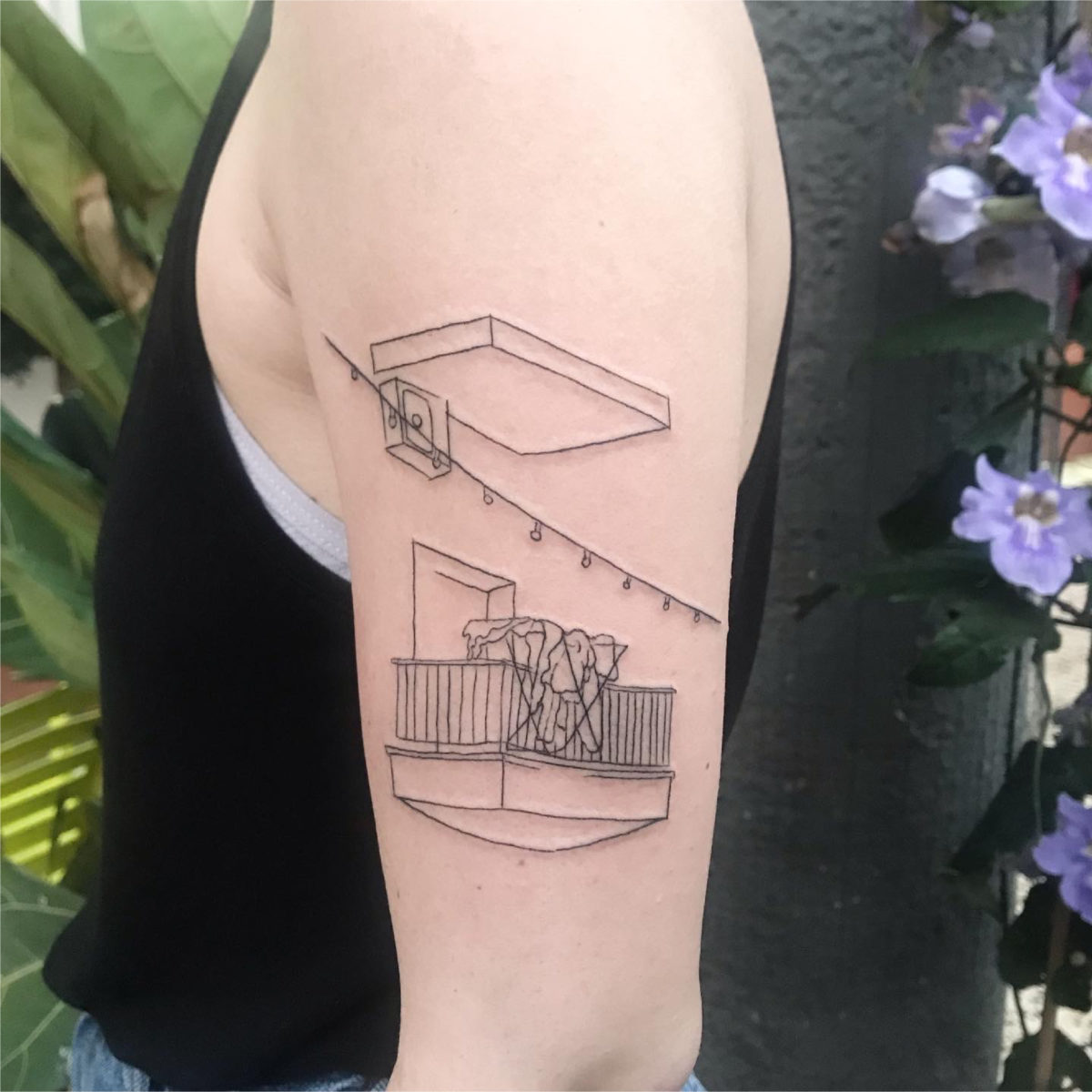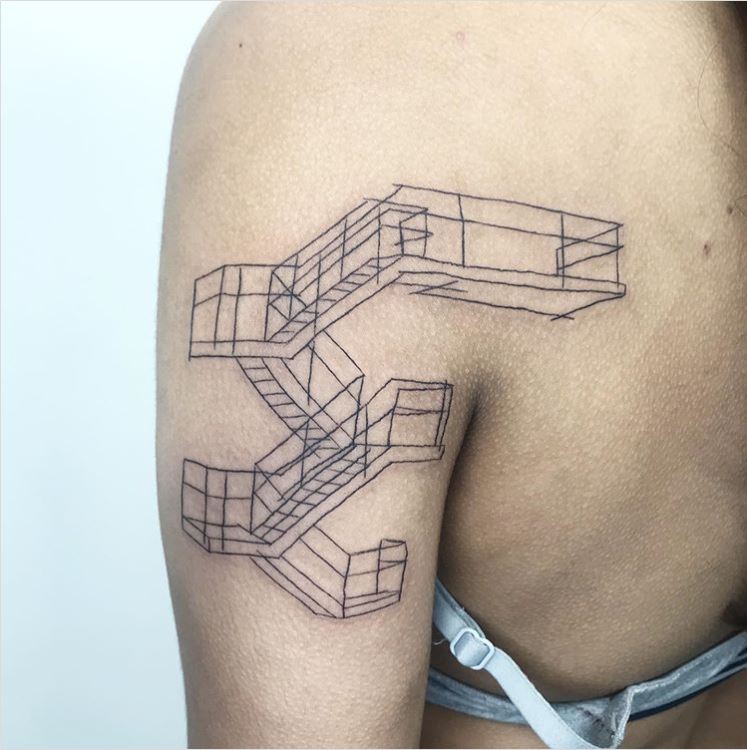 How about doing collabs?

I would love to collaborate with every artist or company if we share the same spiritual thoughts.
Any plans to come to Paris soon?

I was suppose coming to paris, and then coronavirus came and changed my plans, will definitely visit soon!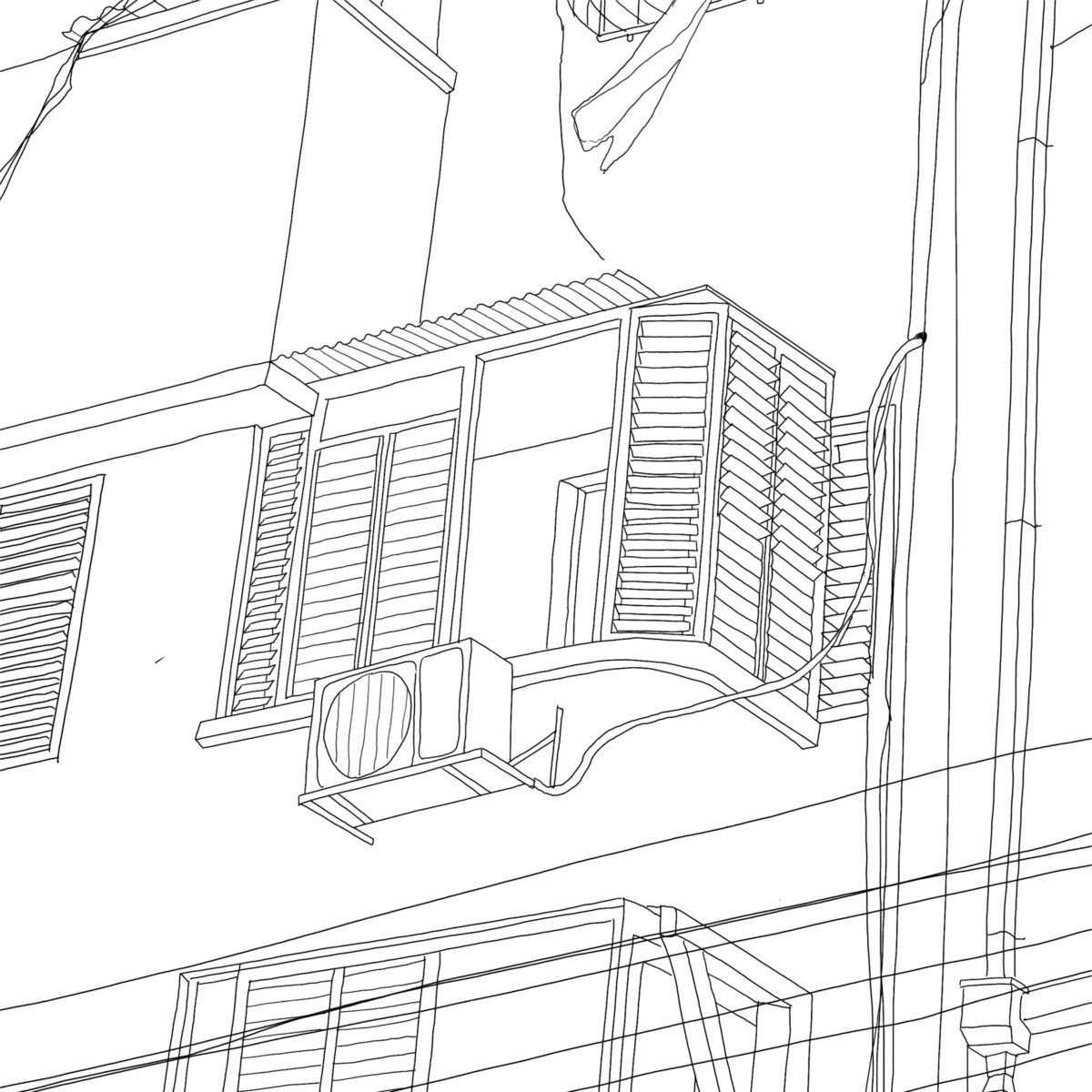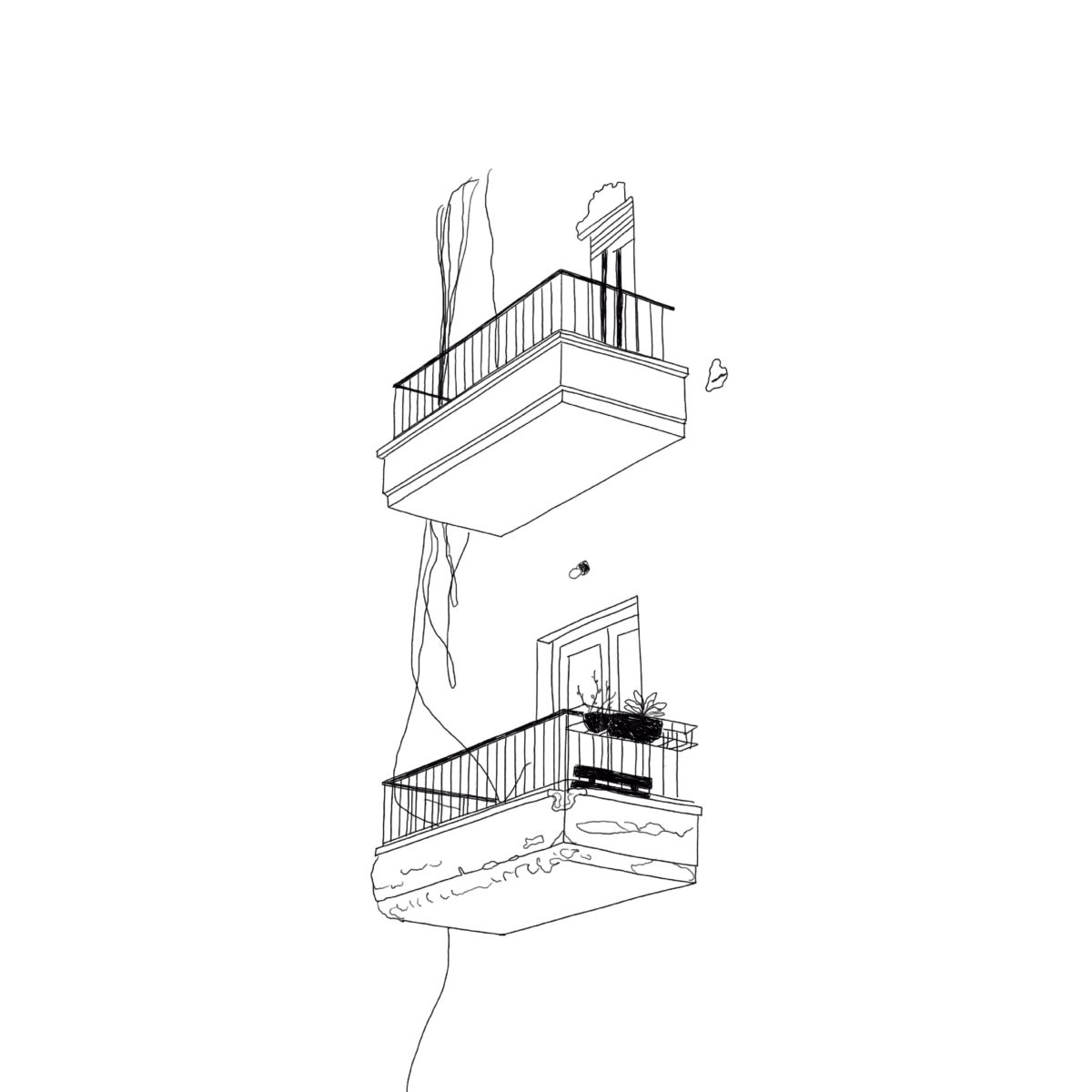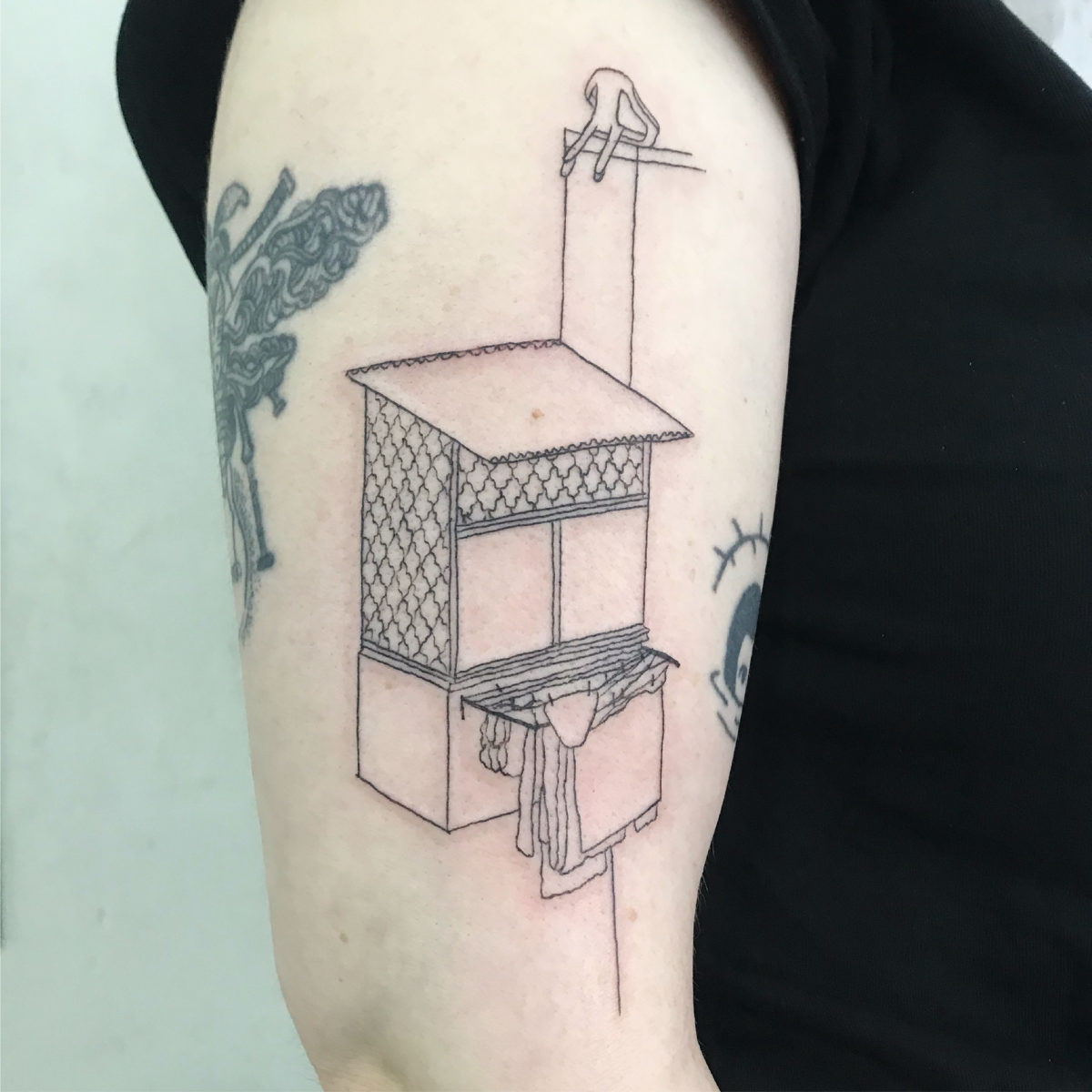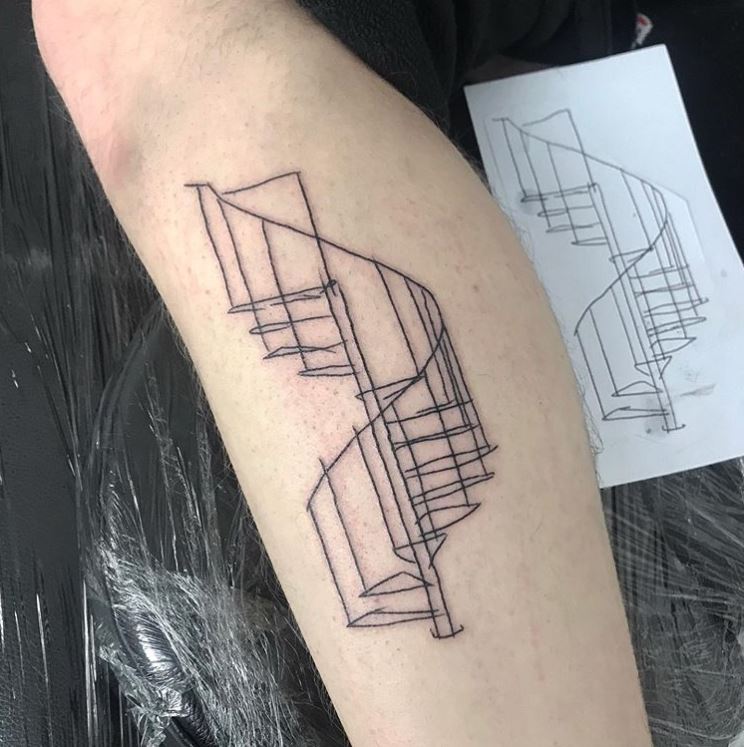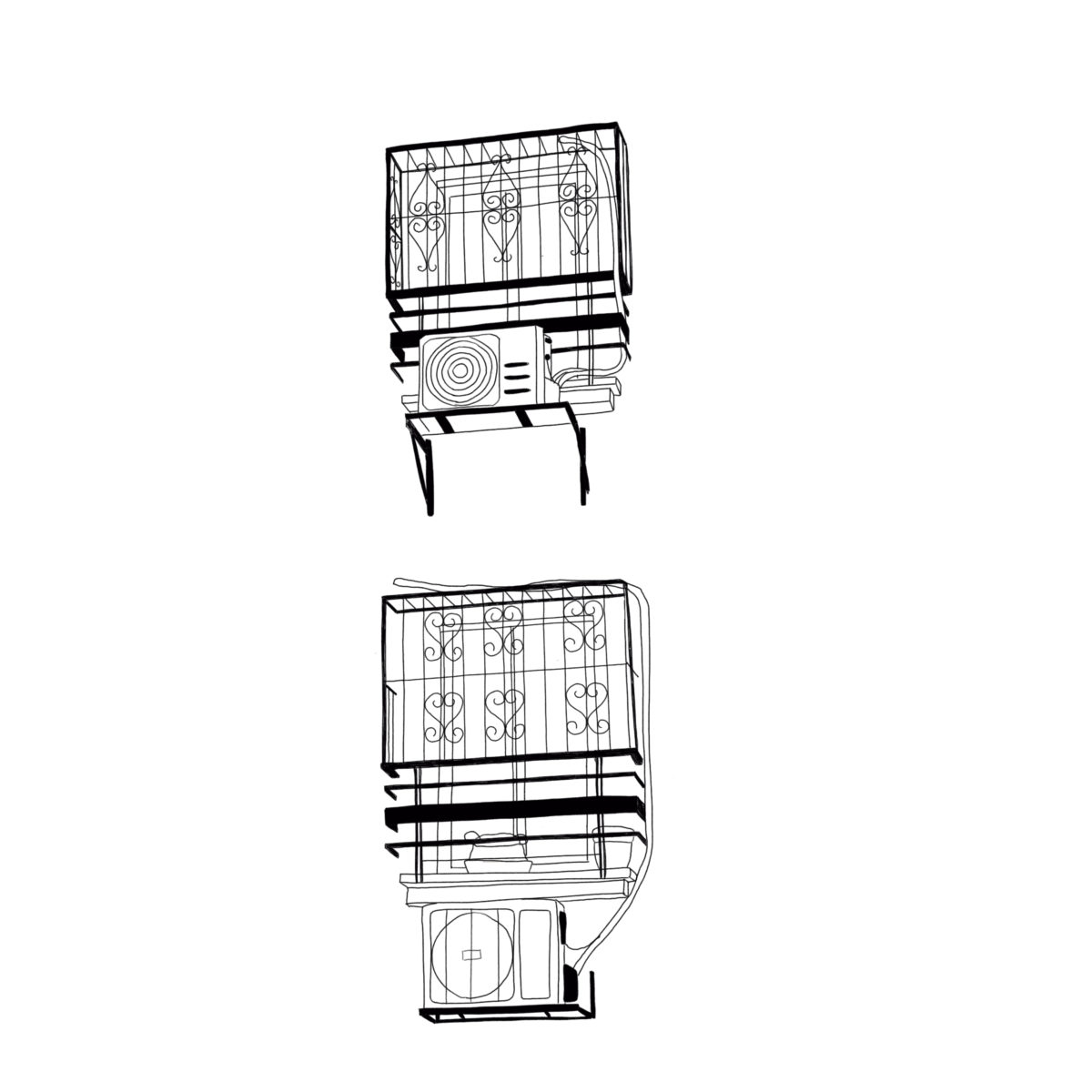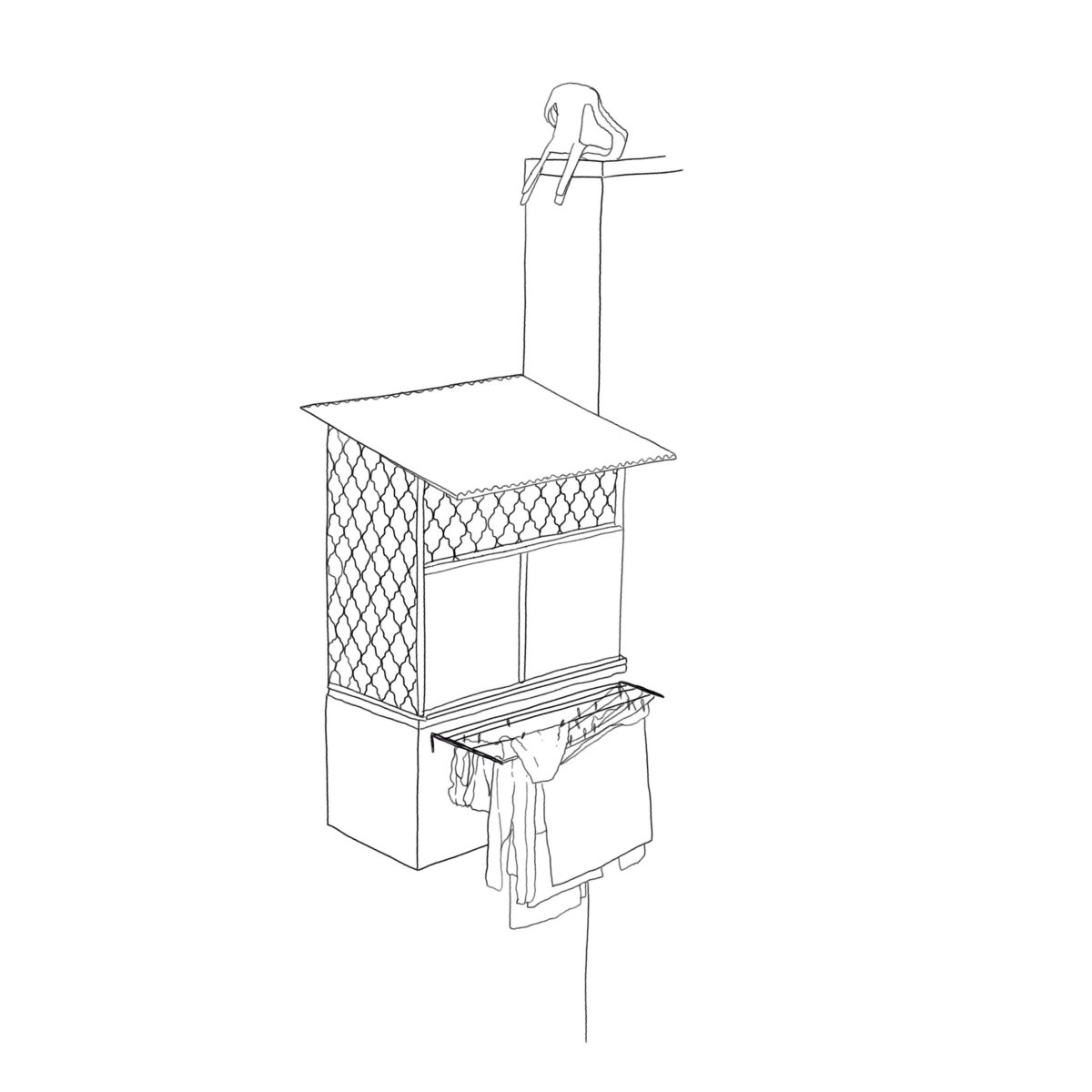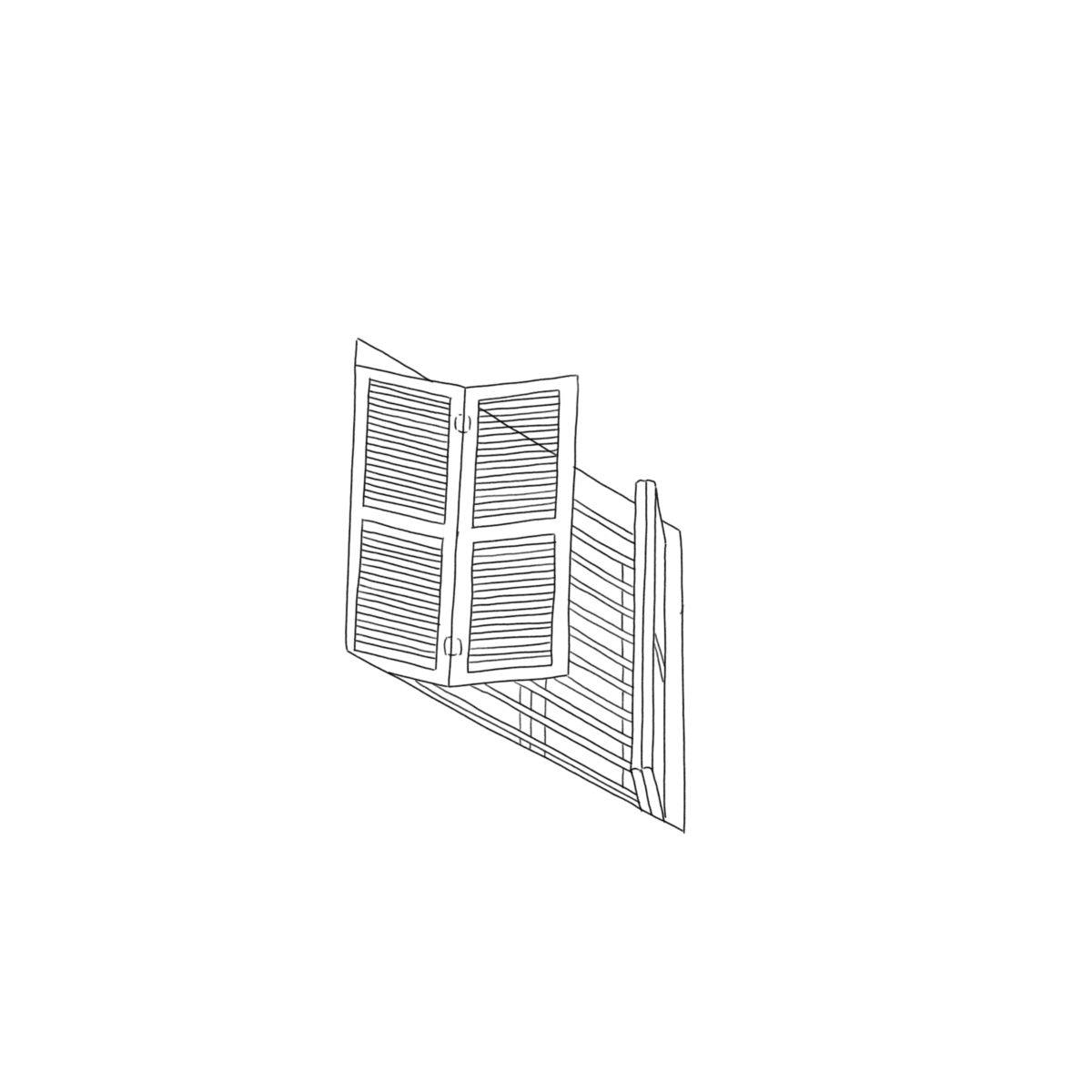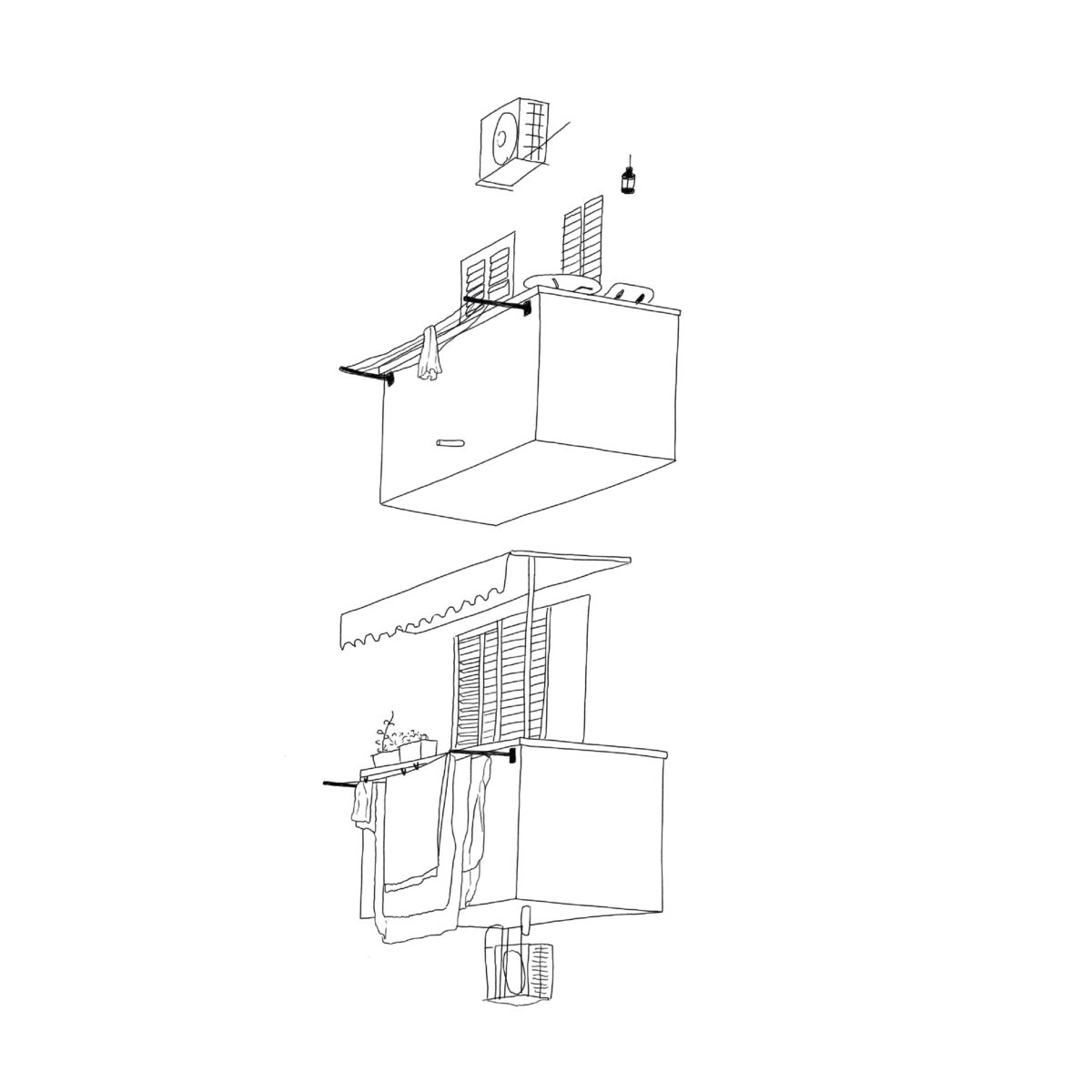 Zozo Barsky is an illustrator and tattoo artist based in Tel Aviv, check out her IG account for tattoos, and the one for illustration.